SHOP the 25 Weeks Pregnant Bumpdate Post: This blue and white striped dress is from Pink Blush and I found a similar option left ONLY in small for $35! // Sunnies // Initial Necklace -currently 20% off as well as the rest of the Anthro website! // Sequin NYC Yellow Earrings
Photo: Willow and Fifth Photography
Bump Update // Twenty-Five Weeks Pregnant
Size: Baby is the size of a cauliflower! At nearly 1.5 pounds, baby is really growing and getting rowdy in there. Makes me sad that he's only 1.5 lbs with all the weight mama is packing on though, HA!
Weight gained: I don't now my exact weight gain right now but I do find out on Monday, and by then I'm sure I'll weigh the same as Eric, yikes!
Symptoms: Heartburn at night. Round ligament pain when I walk. I've found if I drink more water before I walk, it's usually a little better.
Favorite wardrobe piece to wear right now: I had to pare down my workout pants and tops this week. I just put them away so I'm not even tempted to get irritated by the clothes I can't wear anymore. When I'm not teaching Pure Barre, I'm usually in a pair of loose running shorts and oversize tank. Why is it already in the 90's Bham?! Dresses are my go to for anything else and my white maternity shorts.
Boy or girl?   Boy!
Nursery update….   Still nothing new. Eric is working this weekend so doubtful anything will happen this weekend either. Poor baby, we'll figure it out eventually!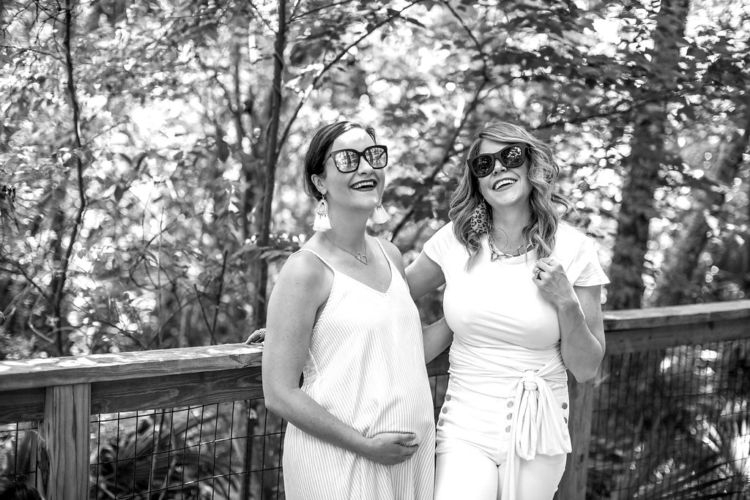 Pregnancy related Item I have loved this week
: Honestly, antacids, ha!
1 thing I am currently having trouble with: Staying on top of everything. I feel overwhelmed by work deadlines, leaving town next week, and trying to get a nursery together.
1 moment I loved about this past week: Leyton and I had a really fun few days together. We had a "Chick-away" AKA Chick fil a date today and walked with a girlfriend and her baby. And another day this week we met up with Life Lutzurious and Willow and Fifth for a fun zoo photo shoot which Leyton loved because he could enjoy all the animals and the carousel.
1 thing I plan to do for myself this week:  Vacation time!!! Read. Unwind on the beach – YASSSSSSSS. Well as much as a toddler mom can unwind.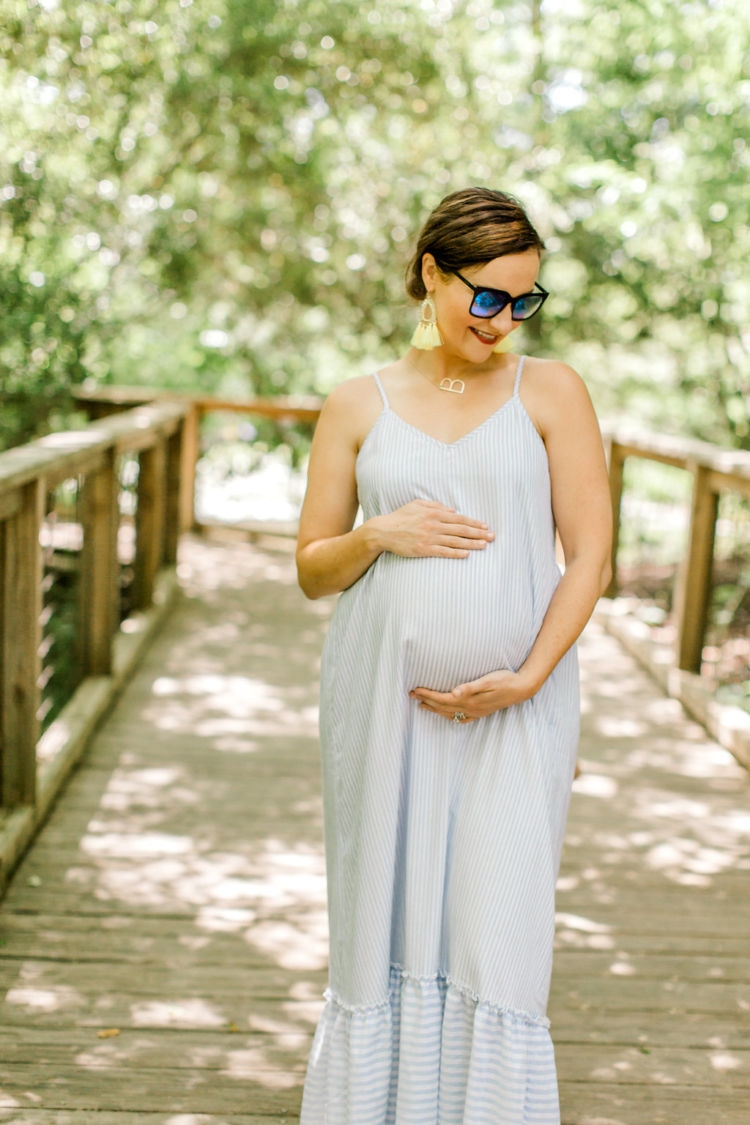 Food cravings: Currently I LIVE for Chick-fil-A lemonades, fries and I had a fried sandwich for the first time from there in YEARS and it was Heaven. I'm normally a grilled girl but you're only pregnant with all the excuses for so long, amIright?! Also, can never turn down Freddy's frozen custard or TCBY or watermelon…yum!
Currently working on: Getting AHEAD on content so I can unwind at the beach some. 🙂 
Heather Brown helps busy mamas of young littles who are caught in the hustle to find encouragement in their journey to true health, from the inside out, starting with the heart. Read her journey of learning to live a life well-loved
HERE!