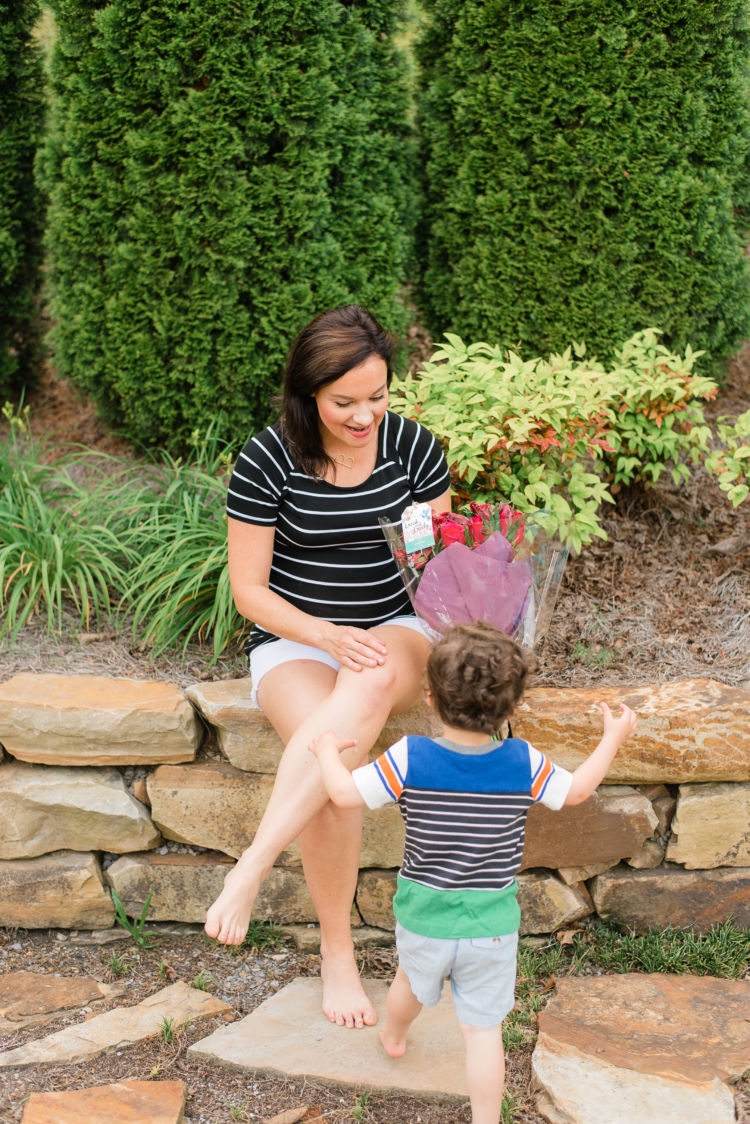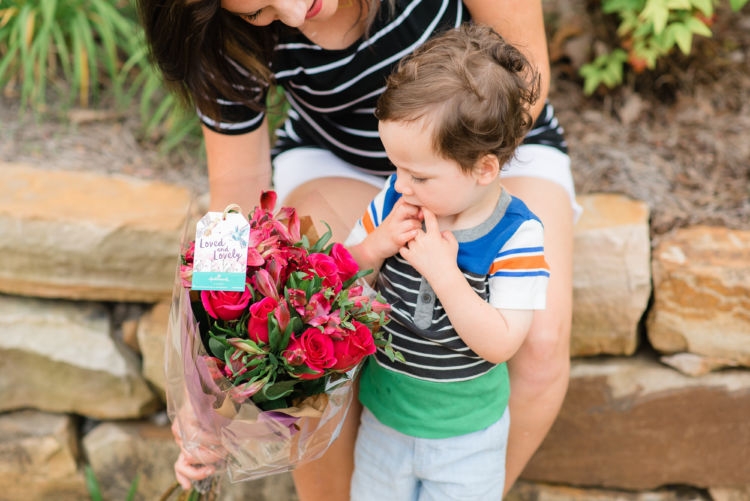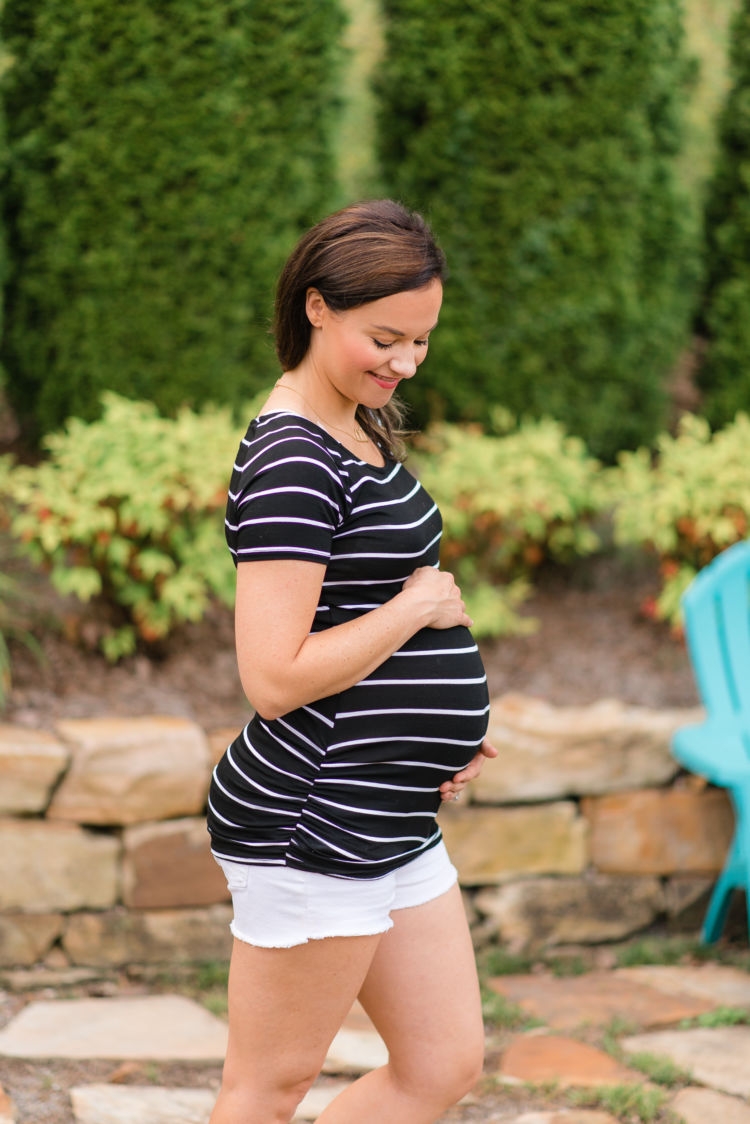 This post is sponsored by Hallmark, but all opinions expressed are 100% my own.
Just in the nick of time, I've got my Mother's Day gift guide ideas for you at the bottom. Don't worry there's lots of Amazon ideas with free 2 day shipping as well as a few sale picks I found to help you save while your make mom feel splurged on! Scroll to the bottom to see all my Mother's Day picks and gift ideas beneath the twenty-four weeks pregnant bumpdate.
Twenty-Four Weeks Pregnant Bumpdate:
How far along? Twenty-four weeks pregnant! It feels like the weeks are FLYING by. In case you missed the twenty-three week pregnant bumpdate, you can see that here!
Total weight gain: 20+ lbs. I can't even talk about how it's already getting harder for me to get up from the bed and couch. Jesus, take the wheel!
Favorite wardrobe piece to wear right now? I got in some new basic striped tee's lately as well as a denim pair of shorts that's not white. That way you guys won't only ever JUST see me in these white shorts…maybe, ha! I have noticed that my wardrobe is lacking a lot of good basics lately thus purchasing several layering striped tee's this week and some more maternity denim shorts.
Stretch marks? No but for real, the cellulite…it's creeping in on my thighs, back, and even feels like more so in my arms. What is that? Will it go away? Anyone else experienced this?
Sleep: Still can't complain. When I have to turn over, it inevitably wakes me but I know it's not going up from here, so trying to make the best of it!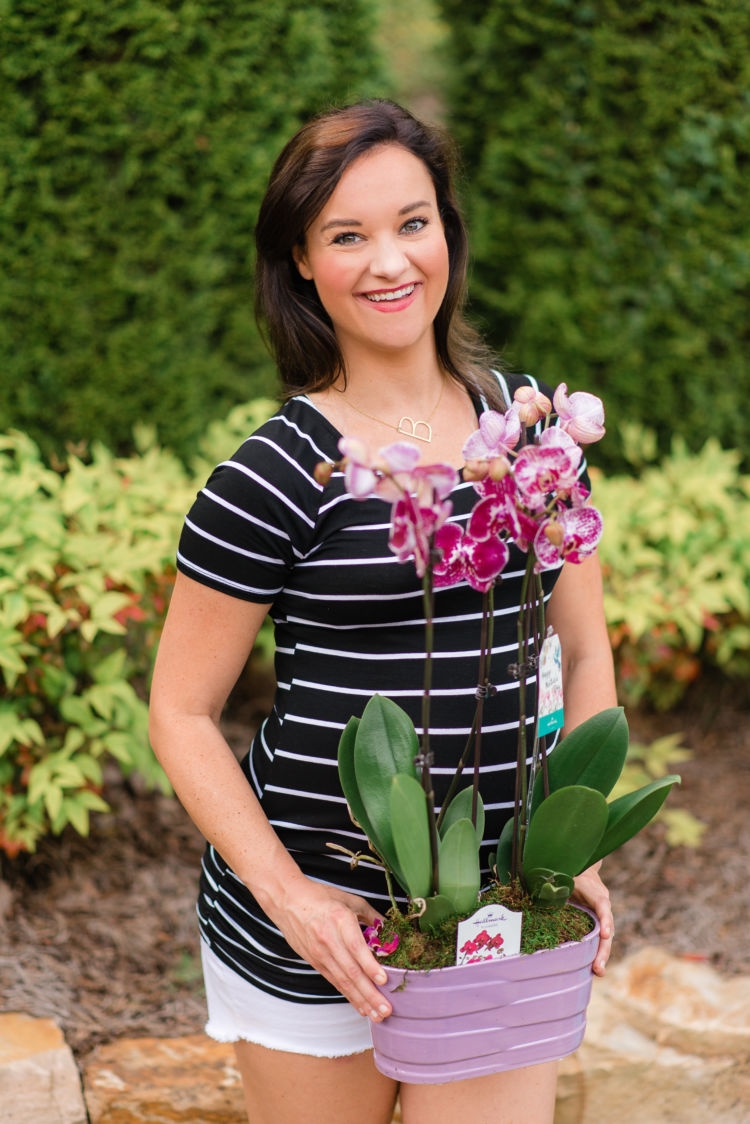 Nursery Update: Eric and I have GOT to sit down tomorrow and spend some time going through ideas for transitioning our guest bedroom to Leyton's big boy room. We spent this morning working on things like laundry, me cleaning out my closet of things that I can't wear during pregnancy and organizing. Not fun tasks, but certainly things that needed to be done!
Best moment this week: Eric and I have been intentional about having good friend time this week. We got to play Settlers of Catan late one night with Leyton in the pack and play at the Skelley's house, Eric got to meet up with some guy friends to have a drink, Leyton and I went to Waffle House and went on a walk with my parents last week and on Friday night we got to go to Post Office Pies and grab some pizza to eat out at Avondale with our friends the Christies. Eric got to play golf with Blake and I got to eat lunch with Erin. We capped off Saturday with a Derby party, so I'm glad we are doing these things now before it gets more complicated with two kids. 🙂
Movement: Starting to feel the baby move more throughout the day now since I think that the movements are becoming harder to miss!
Food cravings: Cookies and cookie dough…it's a problem. Watermelon! Anything sweet.
Gender: Boy!
Symptoms: Heartburn each night. Feeling pressure in my abdomen when I go for walks with Leyton in the stroller. Hormonal…feeling more emotional.
Belly Button in or out? Getting closer to flat than not.
Baby is the size of: An ear of corn!
Looking forward to: Celebrating my mom and having fam time together for Mother's Day + zoo trip with Leyton this week!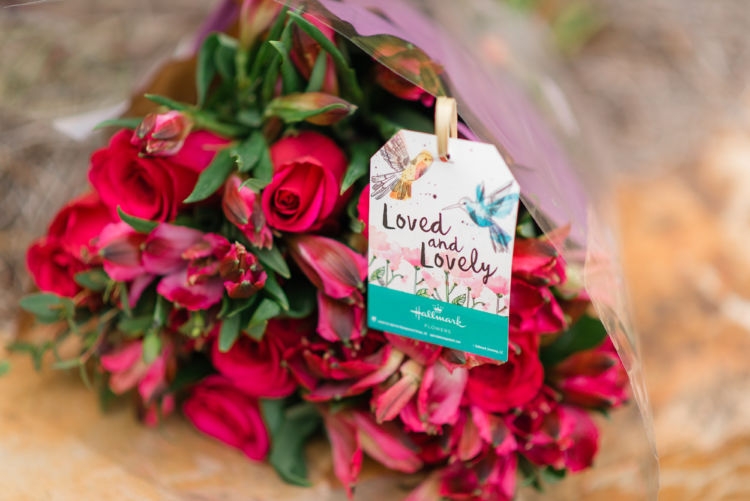 Can you guys believe that Mother's Day is 1 week away?! I gave my momma a bouquet of flowers this week because she's had a hard week and I really don't think you can go wrong with this gift no matter what the occasion. I also rounded up some other gift ideas below whether your mom is a fashion lover, fitness buff, or anything in between!
Did you know Hallmark has partnered with Amazon to provide beautiful flowers available for Prime 2-Day Shipping? I sure didn't and was blown away by the beautiful arrangements I received this week! My flowers arrived in perfect condition because of direct shipment from the nursery as well as their unique protective packaging. Whether for your mom, grandmother, sister, aunt, or friend – Hallmark flowers are an affordable and convenient solution! I have linked 3 amazing options below – all under $60!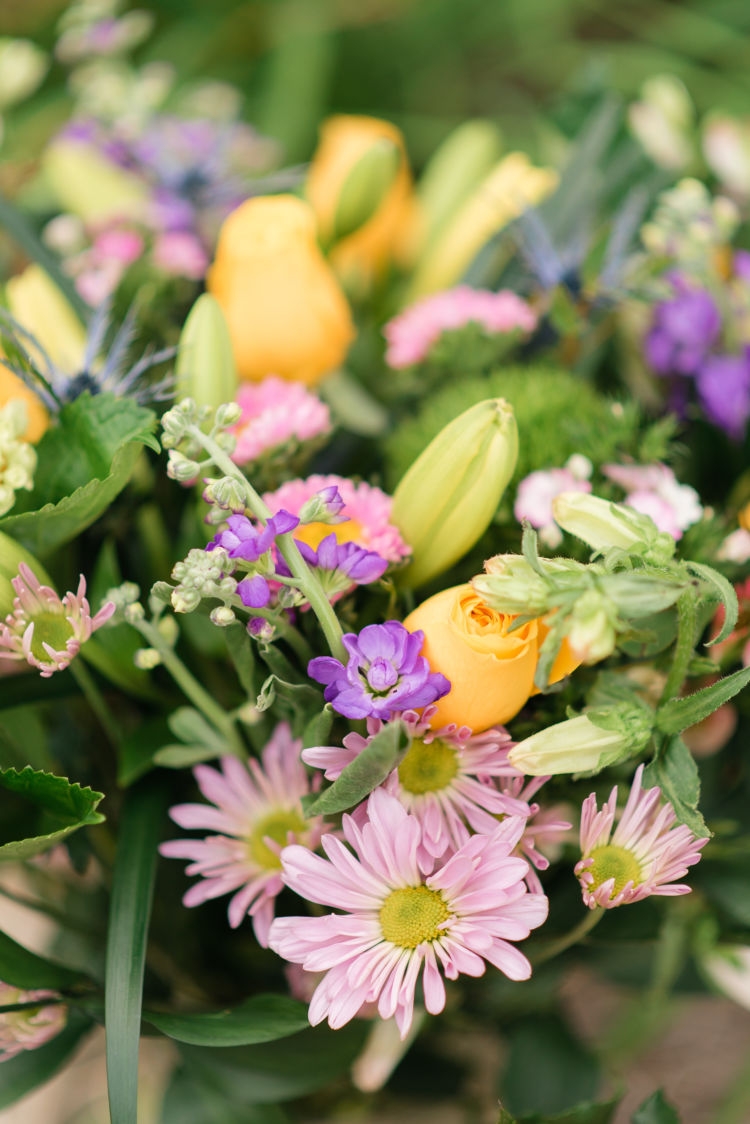 For the flower lover: 
Hallmark Orchid     //     Hallmark Bouquet     //     Hallmark Anthurium
For the fashion lover: 
For the beauty lover: 
For the accessory lover: 
For the kitchen & home lover: 
For the fitness lover: 
Heather Brown helps busy mamas of young littles who are caught in the hustle to find encouragement in their journey to true health, from the inside out, starting with the heart. Read her journey of learning to live a life well-loved
HERE!