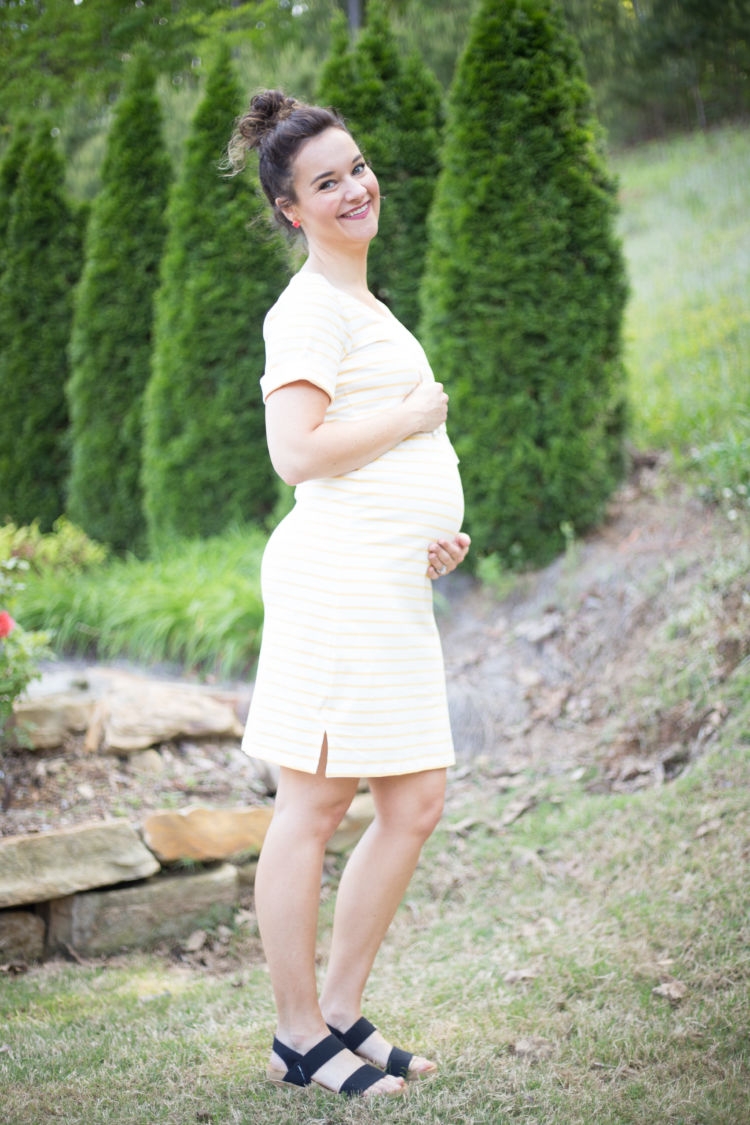 Shop the Twenty-three Weeks Pregnant Bumpdate Post: Dress // Shoes (size down 1/2 size)
Twenty-Three Weeks Pregnant Bumpdate:
How far along? Twent-three weeks pregnant and holy moly, do I feel over half-way there.
Total weight gain: 20 lbs + but who really wants to get into these details, right?! Right. I'm about to outweigh my hubs, so that's fine….yep, it's fine. I'm fine. We are allllll fine.
Favorite Wardrobe piece to wear right now? Honestly, my comfiest ever Kindred Bravely pajamas but I think we're talking about real clothes here so I'd say this week it's been this boob design maternity & nursing-friendly dress since I wore it to a friend's house and to church on back to back days.
Stretch marks? No, but where is all this back cellulite coming from?!
Nursery update? We've decided to make our lives easier and keep the same nursery/theme since we are having another boy. We need to move Leyton to his "big boy room" and figure all of that out sooner rather than later for mama's peace of mind. 🙂
Sleep: Some nights I lay down and baby decides it's now party time. I wake up when I need to turn over because it's becoming an effort to get from one side to the next and then I realized I have to pee and try to quiet the thoughts in my mind. Worried that it won't stay as good as it has been…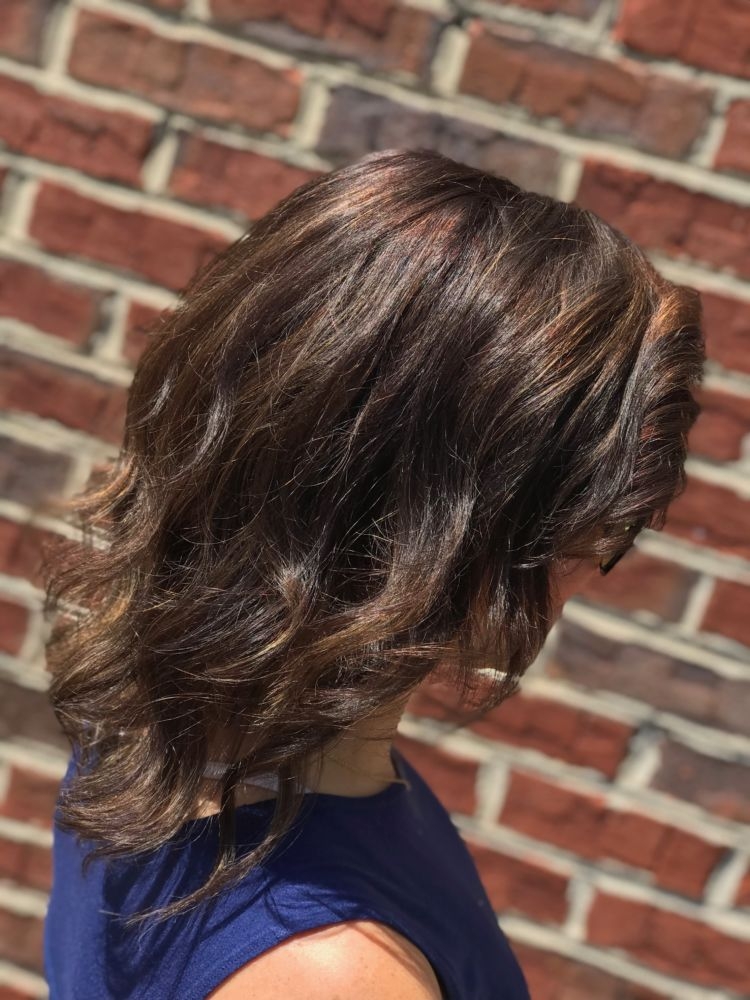 Best moment this week: Getting a fresh hair cut and color today! Yay for mom time…although I worked the whole appointment on my lap top. BUT, mama's gotta work hard to get ahead so she can play hard at the beach in a few weeks. If you would like to book a hair cut or color with Briana for 20% off, you can mention my blog to enjoy that discount! You can reach her at 205-223-4686 or find her on Instagram HERE. 
OR maybe it was the prenatal massage I had….when I didn't work. Either way, mama took care of herself this week. 😉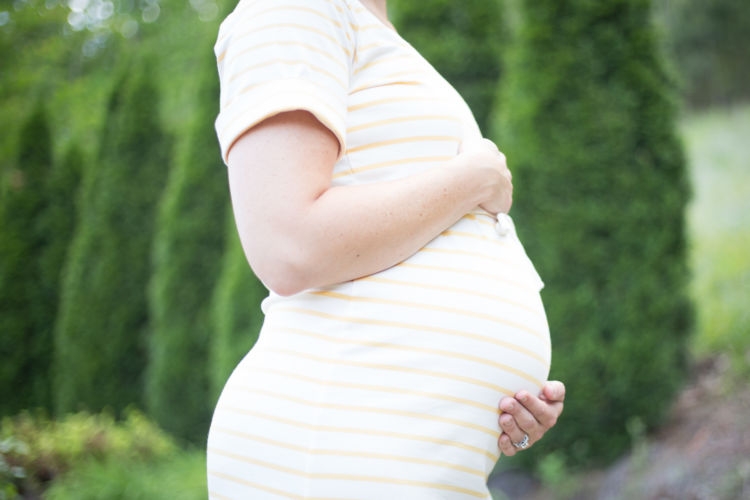 Movement: Becoming much more obvious all throughout the day! When I started eating my salad today for lunch, baby went crazy in my belly and it feels like it's SUCH big movements. Eric felt baby for the first time from the outside two nights ago.
Food cravings: Deli sandwiches sound so good right now. Momma G's? Publix? Jimmy John's? Firehouse? Yes, you name it and I want it. I typically heat it for a minute or so in the microwave if it's not already warmed…no need to worry! 😉
Anything making you queasy or sick? My disgusting reflux and sadly, I cannot stand stretching sweaty people in my fitness classes right now. It makes me feel kind of queasy so I just kind of hang out in the back during the stretches and hope no one hugs me sweaty afterwards. Eek.
Gender: boy!
Symptoms: Lower back still gets some pain or tightness but not NEARLY as much as I had before going to the chiropractor.
Belly Button in or out? in, but man it's getting close
Mood: Feeling pregnant and sassy!
Baby is the size of: a LARGE mango – and I emphasize the large because I feel larger this week!
Looking forward to: THE BEACH!!!! T-15 days till we leave! If I survive getting my work done ahead of time that is. 😉 HA!
Photos: K. Olis Photography
Heather Brown helps busy mamas of young littles who are caught in the hustle to find encouragement in their journey to true health, from the inside out, starting with the heart. Read her journey of learning to live a life well-loved
HERE!