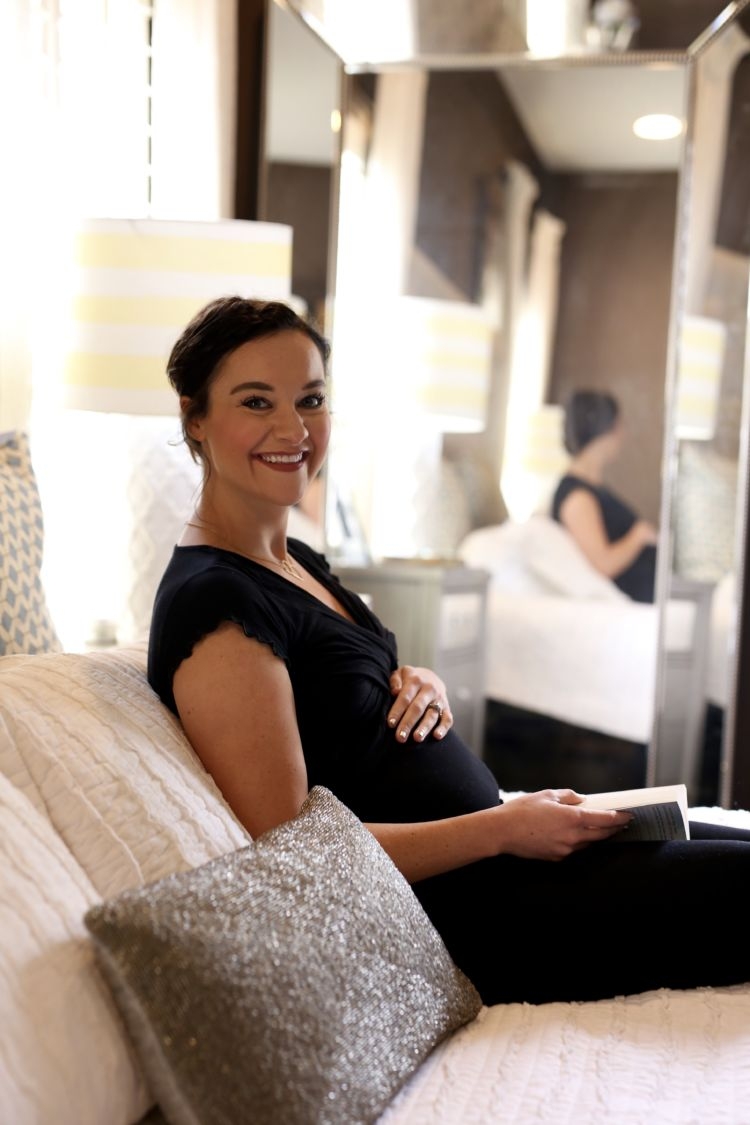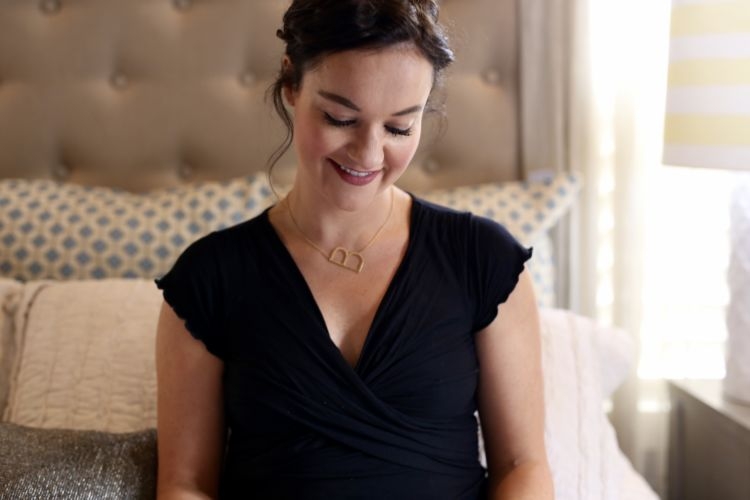 When you're pregnant, it's really nice to have the little things in life that make you feel more at ease. Whether that be the softest pajamas ever, a warming cup of tea, or a soft wrap that hides your bump and can later double as a breastfeeding cover comfort during pregnancy is of the utmost importance. I'm so excited to team up with Kindred Bravely for this blog post and show you my favorite coziest pregnancy must haves. First and foremost obviously are my soft pajamas and I've linked the rest of my picks for you below my twenty-one week pregnancy update below.
Ever since I've shown you my Kindred Bravely pajamas, I've gotten so many questions and compliments on them. I started out with the green long-sleeve set a few months ago. One of you told me "I never buy myself PJ's…EVER…so I'm probably due for a gift to myself. If that's how you've done life so far, I was right there with you until this set of pajamas. Now I've been forever "ruined" that t-shirts won't cut it for bedtime anymore, haha! Especially when you're pregnant and uncomfortable anyway, you might as well splurge on a little something that makes you feel like you're sleeping on a soft cloud, right?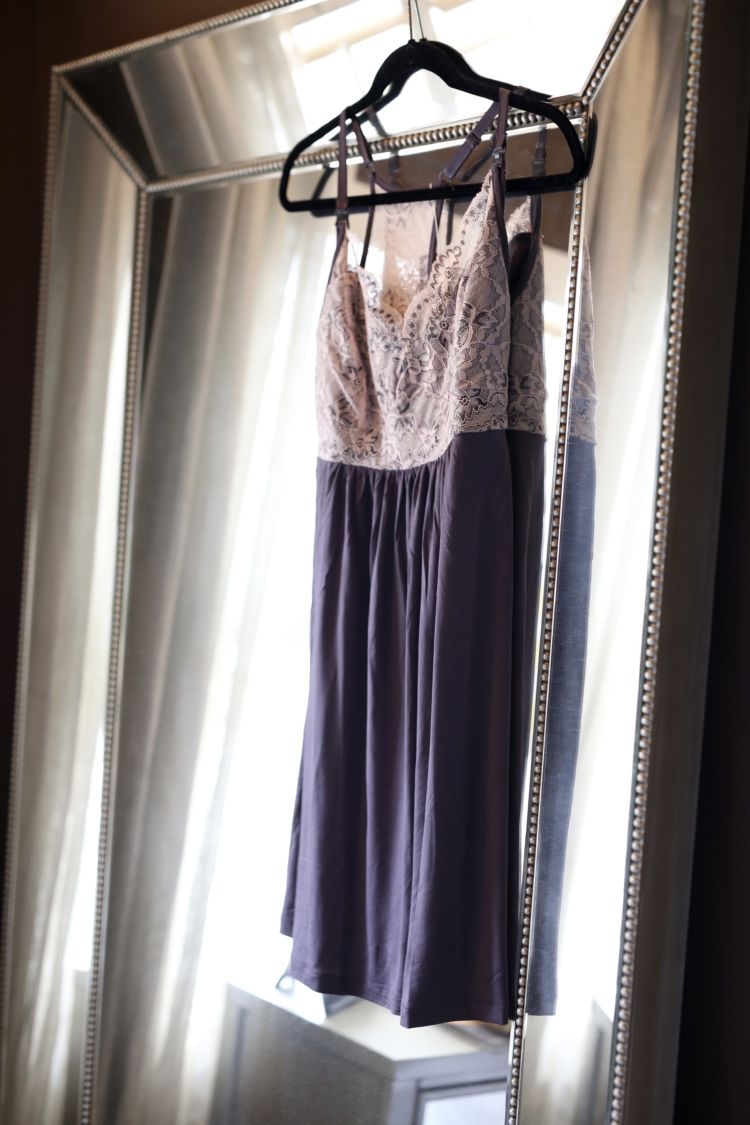 Use code Heather20 for 20% off the Kindred Bravely pajamas or nursing bras/camis
Now that spring is here, I got the short sleeve set of the Davey pajamas in black and again they are just SO SOFT, y'all. You can't believe it. Plus I feel like the twist at the bust is super flattering. I also got in this beautiful purple sleeveless gown that I plan to be rocking all summer long + after baby since it is nursing-friendly! Don't forget you can use code Heather20 for 20% off the Kindred Bravely website!
---

Use code Heather20 for 20% off the Kindred Bravely website!
Twenty-One Weeks Pregnant Bumpdate:
How far along? Twenty One weeks pregnant
Total weight gain: I haven't checked. Eek.
Maternity clothes? Yeppers! In fact, I told Eric as soon as he feels better, I need more out of the attic from when I was pregnant with Leyton.
Stretch marks? no
Sleep: Good, knock on wood!
Best moment this week: I loved meeting up with my friend Lindsey for lunch and seeing her new baby, Holden + I got to host one of my besties' baby showers. 🙂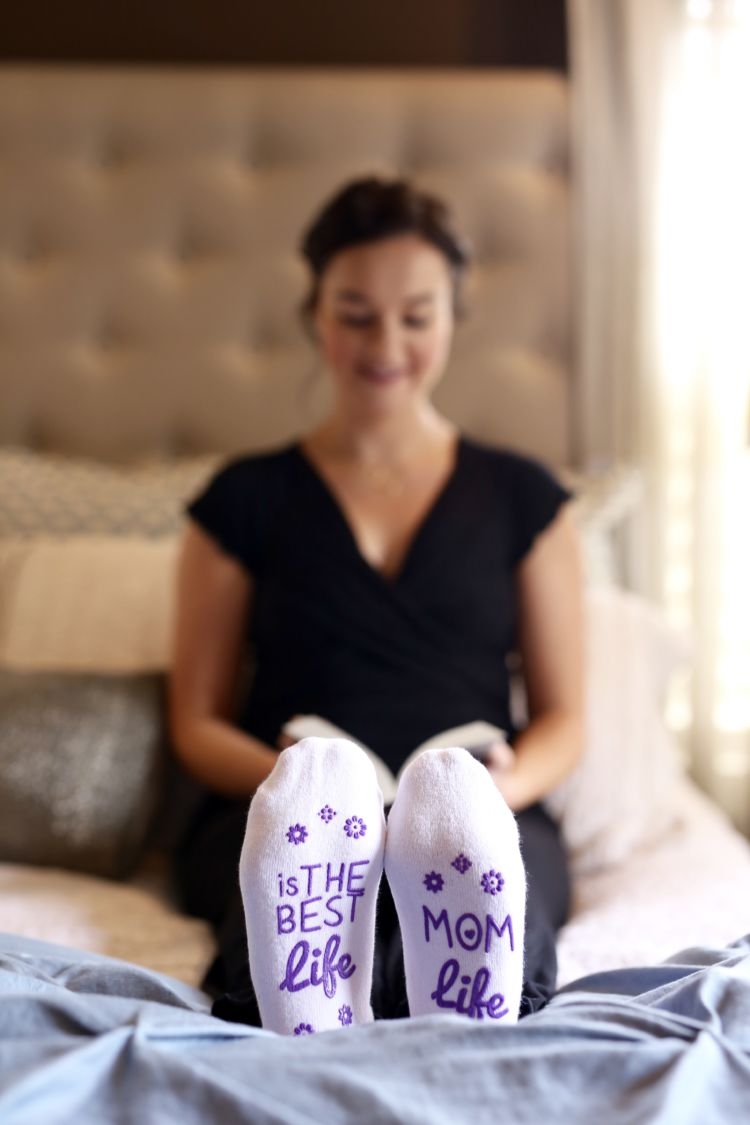 Miss anything? Not being so winded when I work out. Ha!
Movement: YES, baby is constantly fluttering around in there at night.
Food cravings: cookie dough ice cream and feta theologos at Nabeel's
Anything making you queasy or sick? no
Gender: boy!
Labor signs: no
Symptoms: hungry, plus starting to feel stretching pains. So winded when I workout.
Belly Button in or out? in
Wedding rings on or off? on
Mood: Blah today but ok in general
Baby is the size of: banana!
Looking forward to: Date night with Eric tomorrow at Bar Taco!

Use code Heather20 for 20% off the Kindred Bravely website!
Now onto my coziest pregnancy must haves. I've linked up a lot of the items I've been wearing, loving or eyeing since I got pregnant in December. If you missed my first trimester must haves including essentials like belly oil, make sure you check that out here and click the images below to shop!
Click here to shop my Cozy Pregnancy Must Haves:
Heather Brown helps busy mamas of young littles who are caught in the hustle to find encouragement in their journey to true health, from the inside out, starting with the heart. Read her journey of learning to live a life well-loved
HERE!