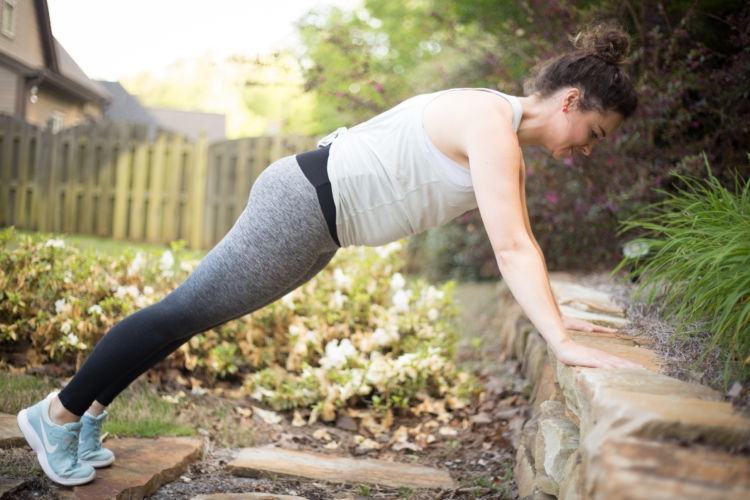 Nike velcro strap shoes // Beyond Yoga Ombre Leggings // Tie-Back Workout Tank
Congrats friends!!!! You made it to the END of the arms challenge and to celebrate we have a HUGE giveaway for you to enter at the bottom of this post!
This is the last week of your targeted arms workouts, but since we are taking a break next Monday before launching the booty challenge on 5/14, we are giving you one more 7 day workout to have on hand. Of course, you can always check our fitness archives to get more workout ideas as needed at any time!
In case you missed the start of the arms challenge, you can check out previous week's workouts here:
Arms Challenge Week 5:
Day 1 – 3 sets of 30 push-ups (knees or incline as shown above as modification)
Day 2– 3 sets of 1:00 burpees (Read modifications here)
Day 3– 3 sets of 30 push ups + 3 sets of tricep dips till muscle fatigue
Day 4 –3 sets of 10 burpees, 45 seconds mountain climbers, 45 seconds star jumps
Day 5– rest
Day 6– 3 sets of 30 push ups + 3 sets of 30 triceps dips + 3 sets of 25 bicep curls
Day 7– 3 sets of 10 burpees + 3 sets of 30 seconds sidearm planks on left and 30 seconds sidearm planks on right + 3 sets of 45 seconds mountain climbers
**Please remember to always consult your physician before you start a new exercise program.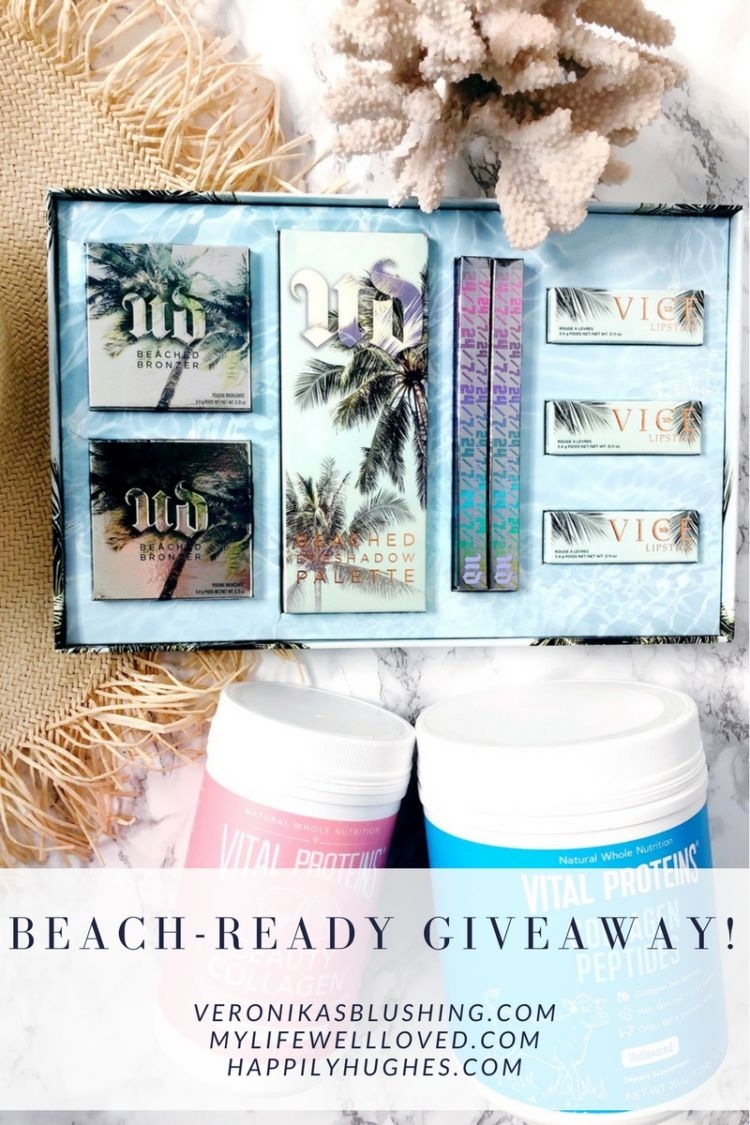 I'm so excited to team up with my friends Happily Hughes & Veronika's Blushing to celebrate you girls' hard work on this challenge with a fun giveaway! We are giving away Vital Proteins collagen peptides, Vital Protein beauty collagen, $50 Ulta gift card, Urban Decay Makeup, Sativa Organic headband and an Aveeno Shampoo & Conditioner Pack valued at over $250! Enter to win using the Rafflecopter below.
Photos: K. Olis Photography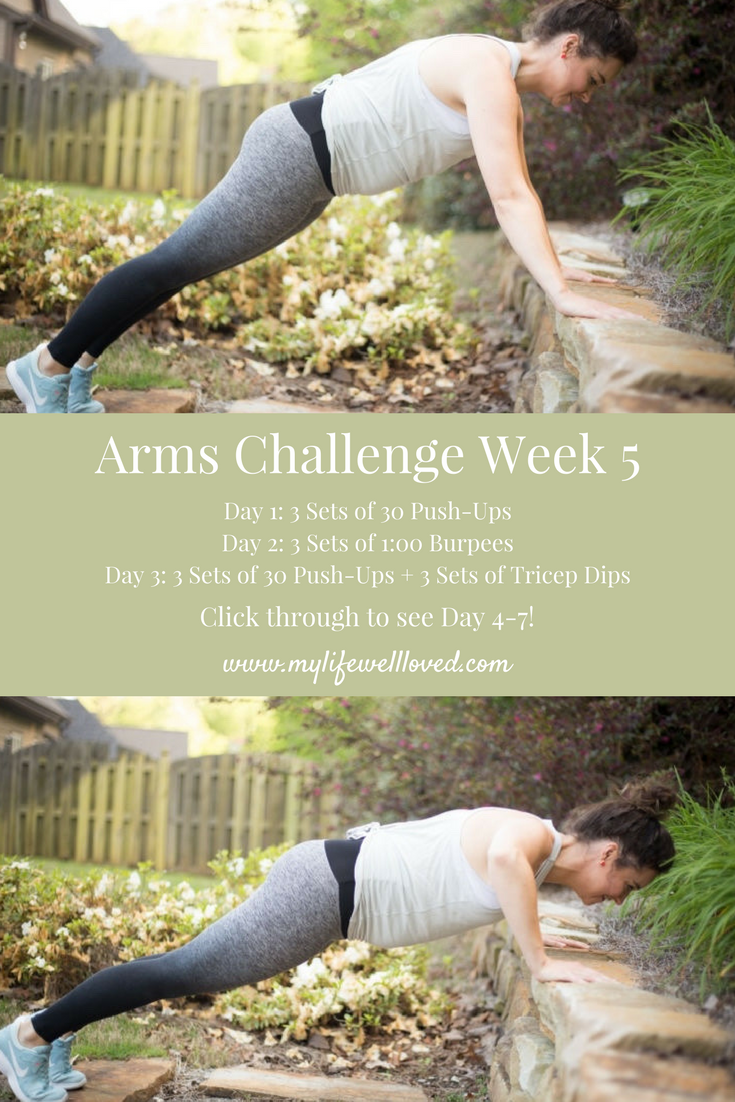 Heather Brown helps busy mamas of young littles who are caught in the hustle to find encouragement in their journey to true health, from the inside out, starting with the heart. Read her journey of learning to live a life well-loved
HERE!