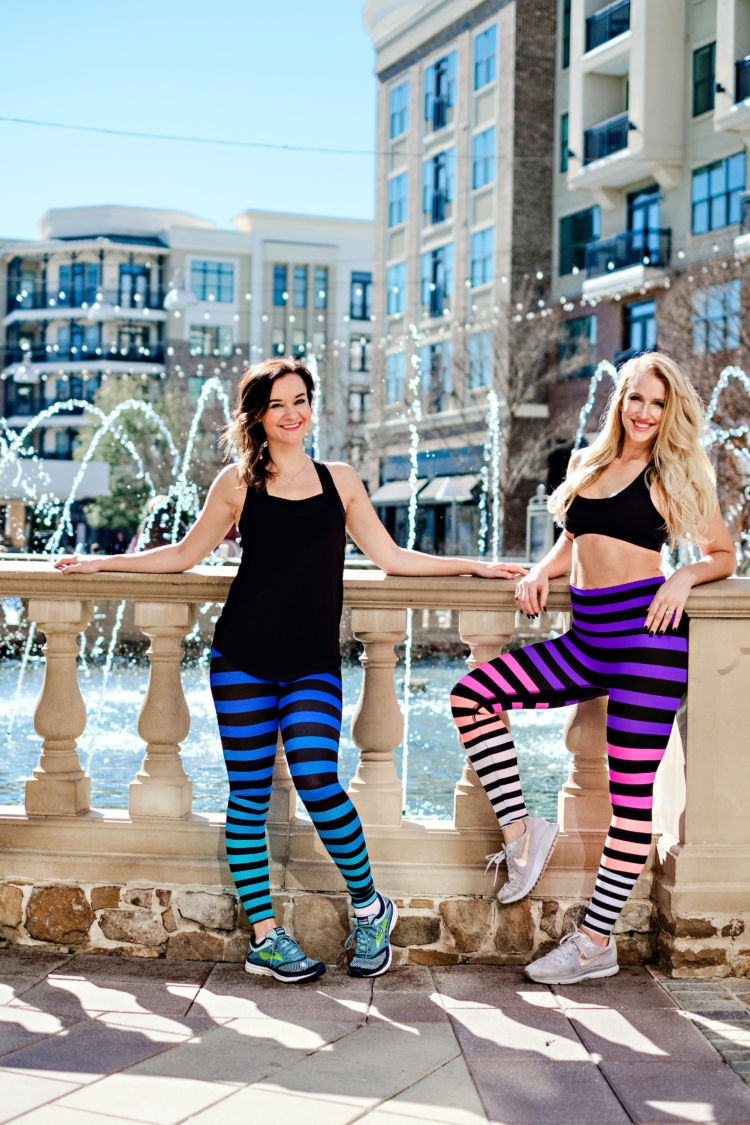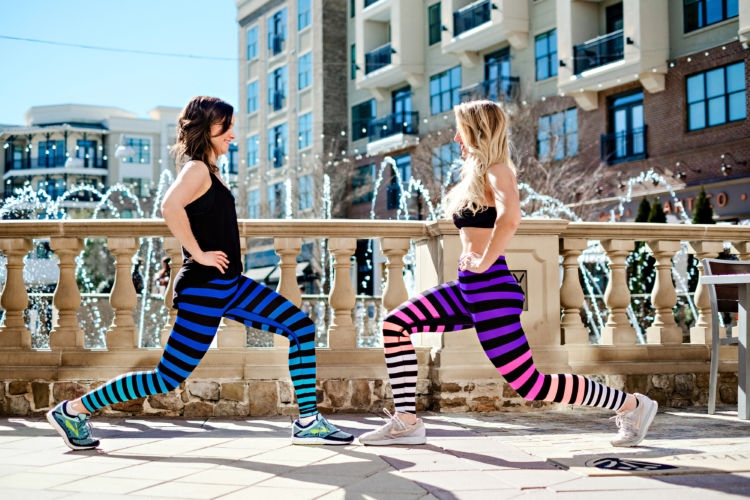 SHOP the arms challenge post: Leggings // Tank // Sneakers
---
Hi lovelies! How was your Easter? Ours was good but very very full. In fact, we've had out of town company in town since last Wednesday! Eric, his dad, his brother, and his friend are all going to The Masters practice round on Monday while my mother-in-law stays with me/Leyton and we'll have family/friends staying with us till Tuesday of this week.
We've been cleaning house, cooking out, trying to keep Leyton sane 😉 , going to church, hosting a 12 person lunch for Easter and all the busy things in between. We had my banana pudding for Easter of course…it's tradition, so now I'm looking forward to working off all the good food we've been eating with our NEW monthly challenge!
---
Welcome to April's arms challenge! We asked and you answered that an arms challenge is the way to go as we get ready for toned arms in our summer tank tops and bathing suits. Each week on Mondays in April join us here on our blogs to get your daily workouts focused on arms primarily and stay tuned to our Instagram stories to workout with us!
Jessica and I from Happily Hughes met up in Atlanta to take these photos and do some workout videos and are so excited to kick off the arms challenge with you mamas + have our friend Veronika from Veronika's Blushing join us each week during April!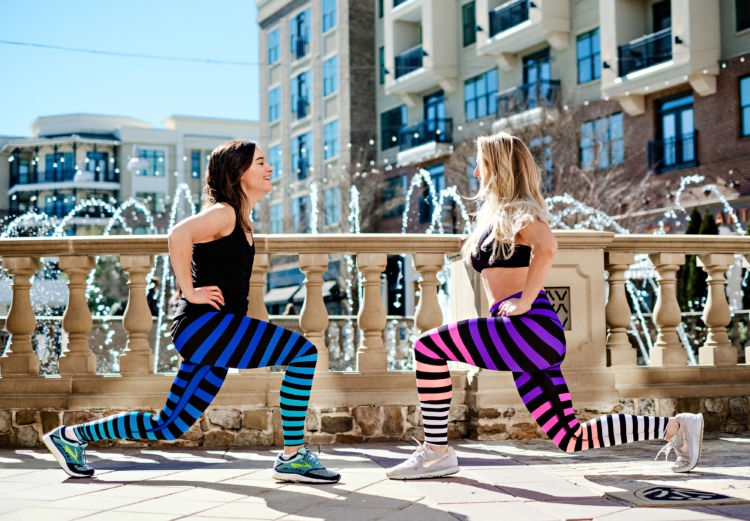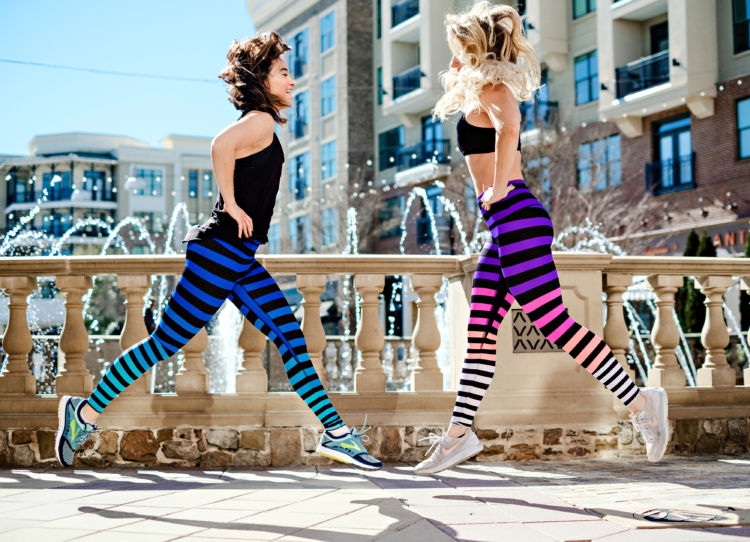 Arms Challenge Week 1:
Day 1 – 3 sets of 15 push-ups (knees as modification)
Day 2– 3 sets of 15 push ups + 3 sets of 15 tricep dips
Day 3– 3 sets of 15 push ups + 3 sets of 15 tricep dips + 30 second straight arm plank
Day 4 – 3 sets of 10 burpees, 30 seconds mountain climbers, 30 seconds star jumps
Day 5– rest
Day 6– 3 sets of 15 push ups + 3 sets of triceps dips till muscle fatigue + 3 sets of 15 bicep curls
Day 7– 3 sets of 10 burpees, 3 sets of 30 second straight arm planks with feet jumping out and in, 3 sets of 30 seconds jumping jacks
What are your favorite arm targeting workouts to do? Let us know and we may just incorporate more into the following weeks!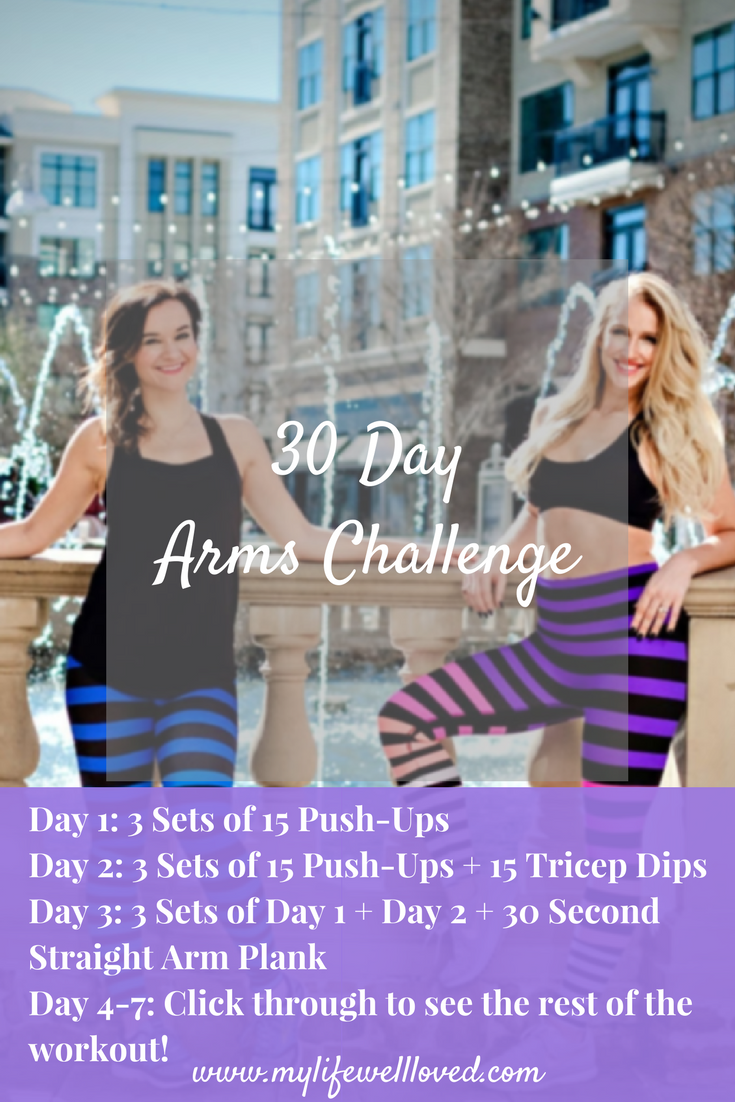 Heather Brown helps busy mamas of young littles who are caught in the hustle to find encouragement in their journey to true health, from the inside out, starting with the heart. Read her journey of learning to live a life well-loved
HERE!