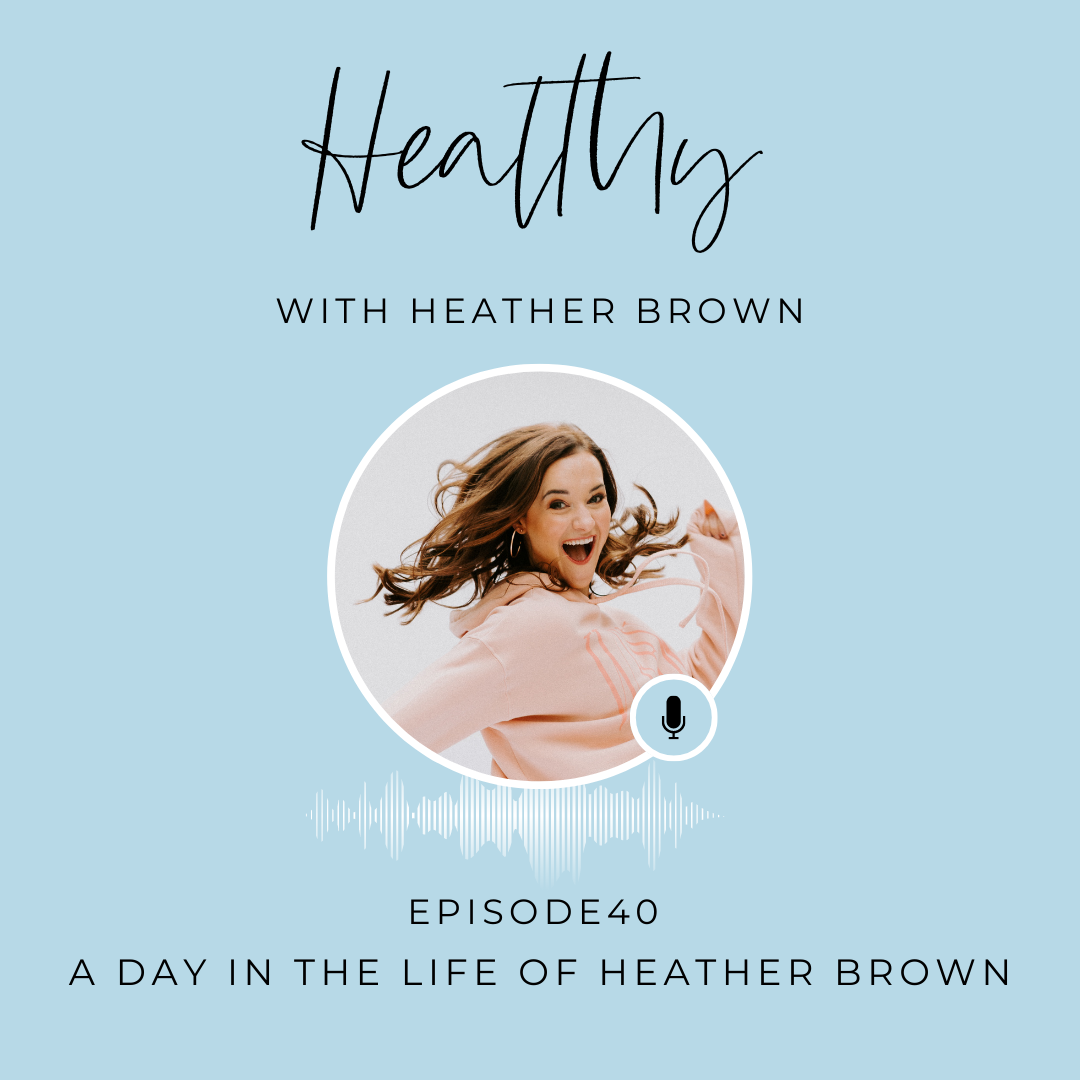 Keep scrolling to read the episode show notes from the A Day In The Life Of Heather Brown podcast episode!
Find All The A Day In The Life Of Heather Brown Podcast Episode Links Here:
Get The Full A Day In The Life Of Heather Brown Show Notes Here:
Hey there! We are in our summer series of episodes before starting season three in the fall, and I thought I'd share a day in the life during the school year! This episode is what a typical Tuesday looks like for me, from waking up and getting the kids to school to having strategy calls and recording podcasts to putting the kids to bed – and doing it all over again!
Of course, not every day is the same. There are after-school activities, and things just never go to plan. But I hope this episode sheds some light on the craziness of my day and how I (try to) keep it all together.
I'd love to know what your routine is like! Leave a comment on my latest Instagram post of what a day in the life looks like for you!
In This Episode On A Day In The Life Of Heather Brown, We Discuss:
Waking up and thinking of what I'm grateful for before jumping into my day
How I go about my day and have people that help me
Taking brain breaks to get up and move
The war on the American family unit
Setting intentions and planning for the next day
You have a place here, mama friend! Be sure to take a screenshot of your podcast app on your phone, post it to your Instagram Stories and tag me @healthywithheatherbrown to let me know your favorite takeaway from this episode.
Follow and Review:
We'd love for you to follow us if you haven't yet. Click that purple '+' in the top right corner of your Apple Podcasts app. We'd love it even more if you could drop a review or 5-star rating over on Apple Podcasts. Simply select "Ratings and Reviews" and "Write a Review" then a quick line with your favorite part of the episode. It only takes a second and it helps spread the word about the podcast. Don't forget to follow HWHB on Instagram for behind-the-scenes content!
Want To Listen on YouTube Instead? Listen to A Day In The Life Of Heather Brown Episode HERE:
SHOP My Favorite Podcast Equipment HERE:

Heather Brown helps busy mamas of young littles who are caught in the hustle to find encouragement in their journey to true health, from the inside out, starting with the heart. Read her journey of learning to live a life well-loved
HERE!