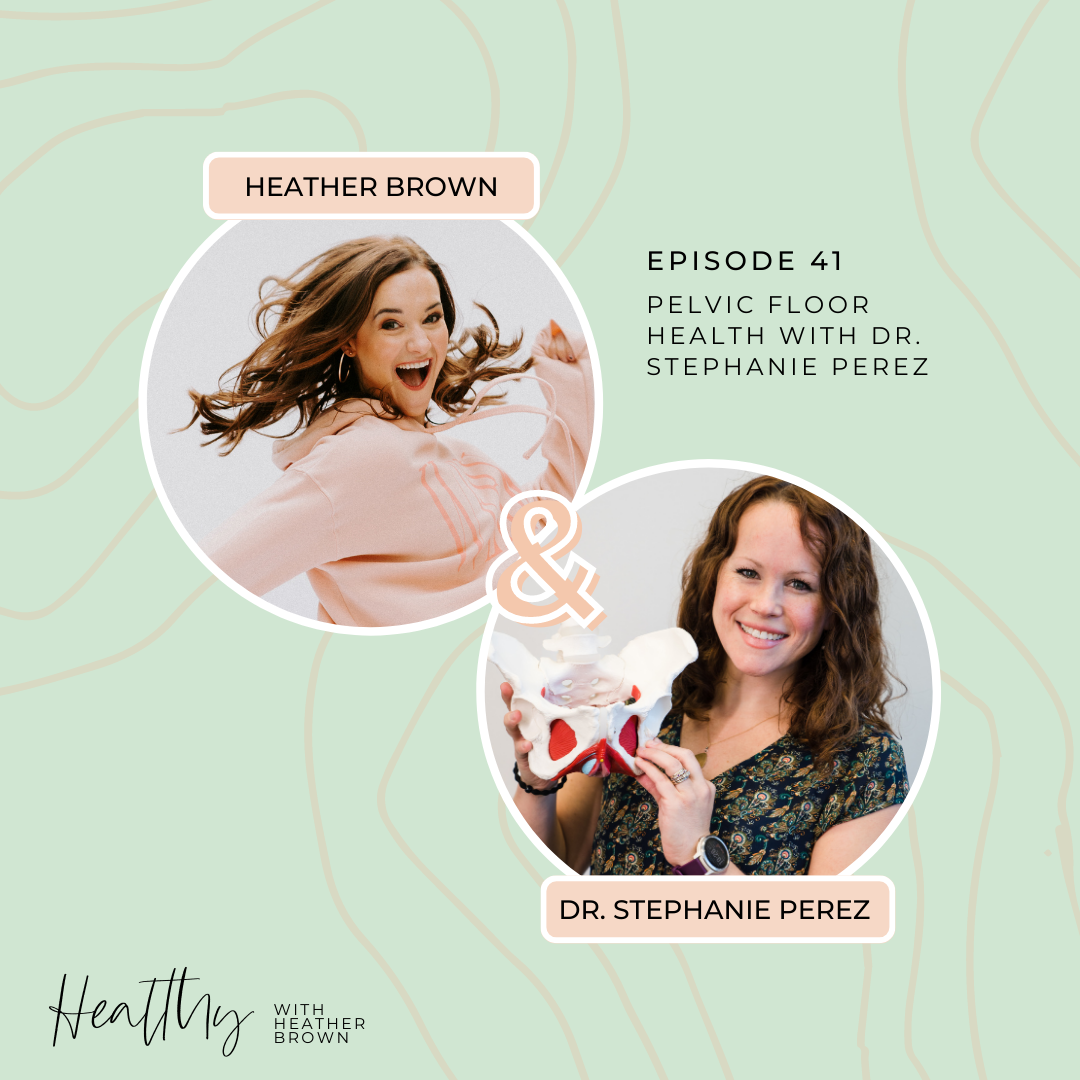 Keep scrolling to read the episode show notes from the Pelvic Floor Health With Dr. Stephanie Perez podcast episode!
Find All The Pelvic Floor Health With Dr. Stephanie Perez Podcast Episode Links Here:
Get The Full Pelvic Floor Health With Dr. Stephanie Perez Show Notes Here:
Welcome to the Summer Series, where I'm sharing fan-favorite replays and mini-episodes until Season 3 launches on July 25! In this episode, I have on Dr. Stephanie Perez of Empowered Wellness, Birmingham's first holistic women's health and wellness center. She is a doctor of physical therapy with a specialization in pelvic health, and she helps women of all ages live without urinary leakage, painful intercourse, back pain, and much more!
It is Dr. Steph's purpose to support women to live happy, healthy, fulfilled lives. She now has over ten years of experience and absolutely loves taking care of mamas, including myself!
I am so excited to share a little bit of her knowledge with y'all today!
In This Episode On Pelvic Floor Health With Dr. Stephanie Perez, We Discuss:
How Dr. Steph became a pelvic floor therapist
What she wishes women knew to equip them to look for the root cause of symptoms
What women can expect at their first appointment
What holistic or embodied health means to Dr. Steph
The mind, body, and spirit connection
How moms can take care of their pelvic floor health postpartum
Supplements all mamas should take
You have a place here, mama friend! Be sure to take a screenshot of your podcast app on your phone, post it to your Instagram Stories and tag me @healthywithheatherbrown to let me know your favorite takeaway from this episode.
Follow and review
We'd love for you to follow us if you haven't yet. Click that purple '+' in the top right corner of your Apple Podcasts app. We'd love it even more if you could drop a review or 5-star rating over on Apple Podcasts. Simply select "Ratings and Reviews" and "Write a Review" then a quick line with your favorite part of the episode. It only takes a second and it helps spread the word about the podcast. Don't forget to follow HWHB on Instagram for behind-the-scenes content!
Want To Listen on YouTube Instead? Listen to The Pelvic Floor Health With Dr. Stephanie Perez Episode HERE
SHOP My Favorite Podcast Equipment HERE:

Heather Brown helps busy mamas of young littles who are caught in the hustle to find encouragement in their journey to true health, from the inside out, starting with the heart. Read her journey of learning to live a life well-loved
HERE!