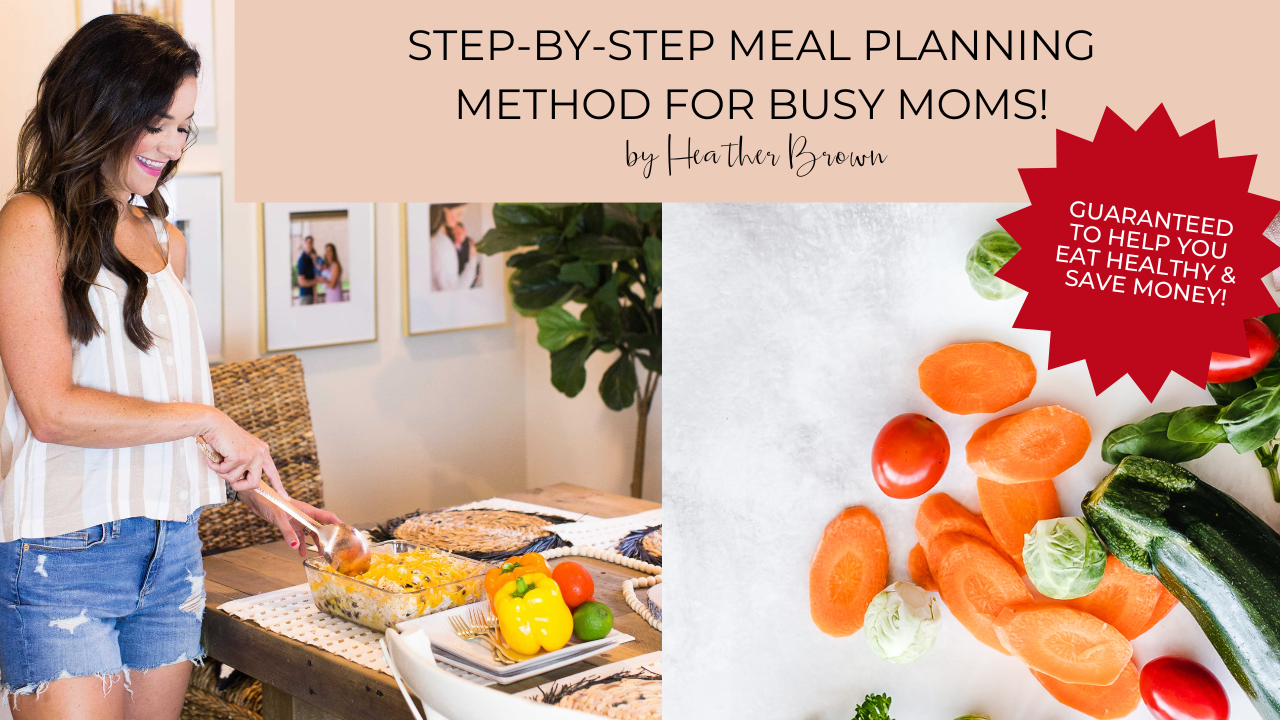 If you're a busy mom, I've got a meal planning training video for you! ✅
If you're new here – hi! I'm Heather and I learned A LOT about MEAL PLANNING at America's largest meal planning company and as a penny-pinching newlywed!
Since then, having picky eaters as a mom has taught me tons.
Have you ever tried planning meals & ended up feeling overwhelmed & stuck?
I love that you clicked this blog post because that tells me you're not a quitter! I've got answers for you, I promise!
I wrote a book (2 books in fact!) detailing my no-fail system for meal planning.
BUTTTTTTTT that wasn't enough.
I wanted to host a free video training and walk you through it myself.
On camera!
Explaining ALLLLL the ins and outs that are hard to convey with words in a book.
Plus, you can listen on the go… and I'm guessing you're CONSTANTLY on the go.
Sometimes video is just the best way to connect, amiright?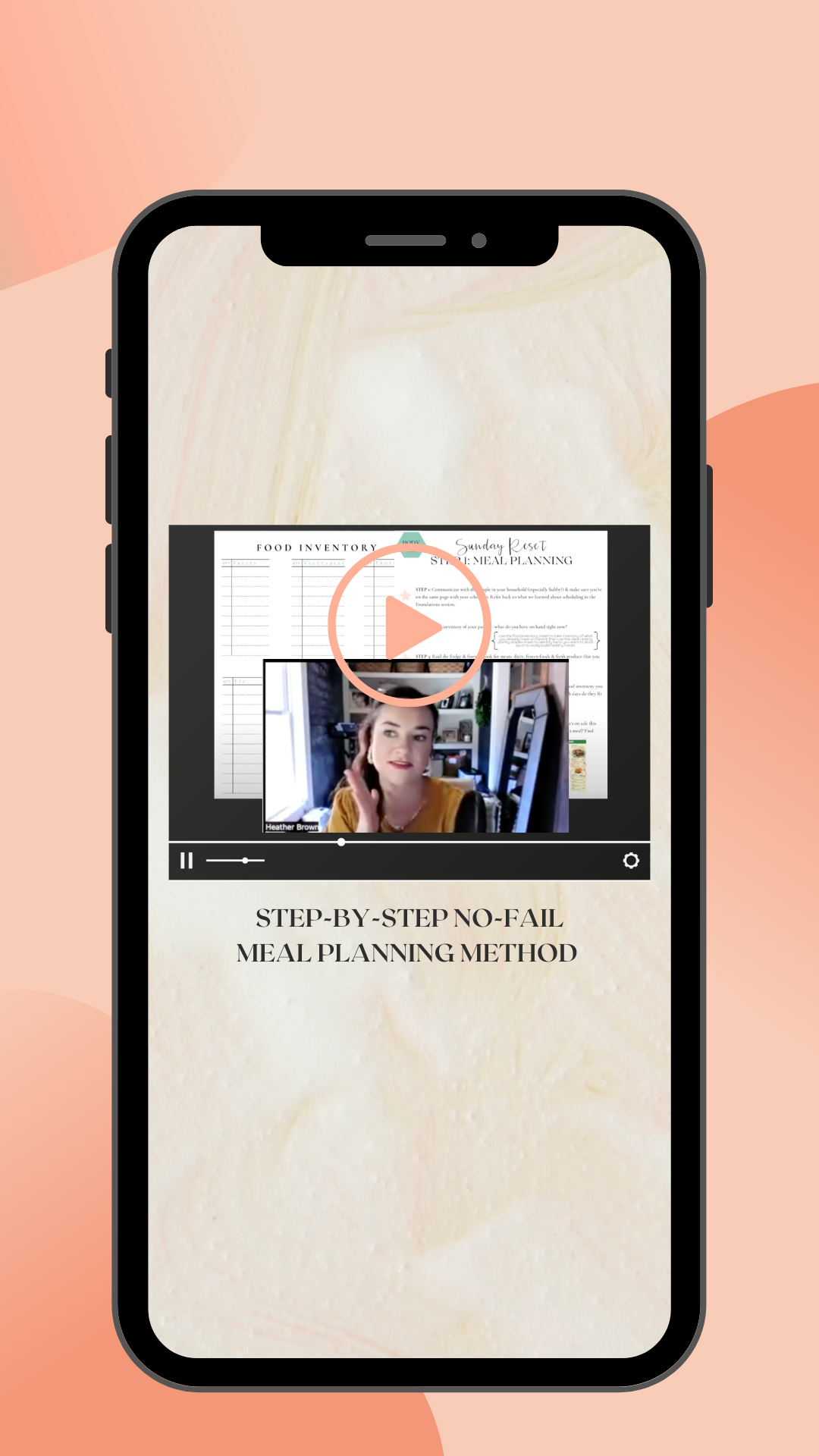 We're talking 40 minutes of GOOD STUFF, where I share the step-by-step process that I use to:
Answer the question, "What are you eating for the week?"
Give you a simple tool to save time, money & effort
Help you live a healthier lifestyle
Help you decide what works for your family's meals
And yep, I share what you're probably doing WRONG (I did it, too) and all the things to avoid.
Basically, I took the guesswork out so that no matter your personality, summer schedule, family dynamics, or budget…
You can take one HUGE thing off your plate (pun intended) each week, 3 times a day.
Grab your fave iced coffee or glass of wine, throw your hair in a messy bun, and drop your email HERE!
I'll see you in just a few minutes on the video!

P.S. If you read this post in June or July we are doing a meal planning challenge! Make sure you watch this video and then I'll encourage you weekly on stories to show us your meal plan on Monday. Make sure to tag me on Instagram so I can share your meal plan inspo as well! Excited to do this with y'all!
Looking for more HEALTH HACKS? Tune into the Healthy By Heather Brown Podcast here!
Heather Brown helps busy mamas of young littles who are caught in the hustle to find encouragement in their journey to true health, from the inside out, starting with the heart. Read her journey of learning to live a life well-loved
HERE!