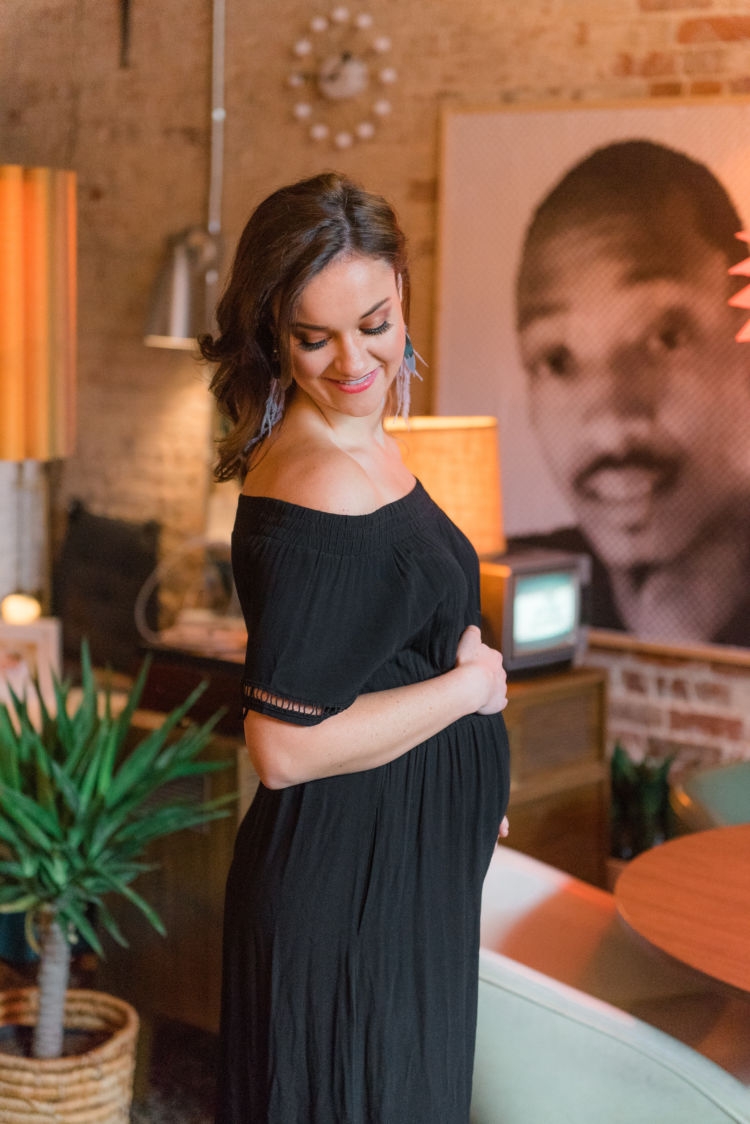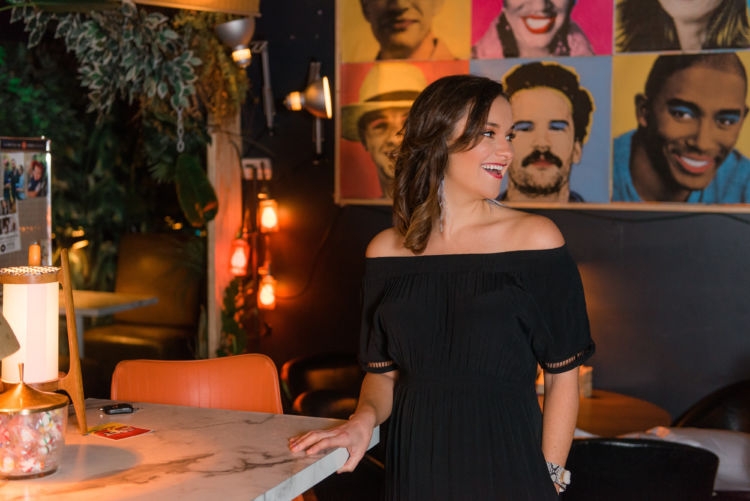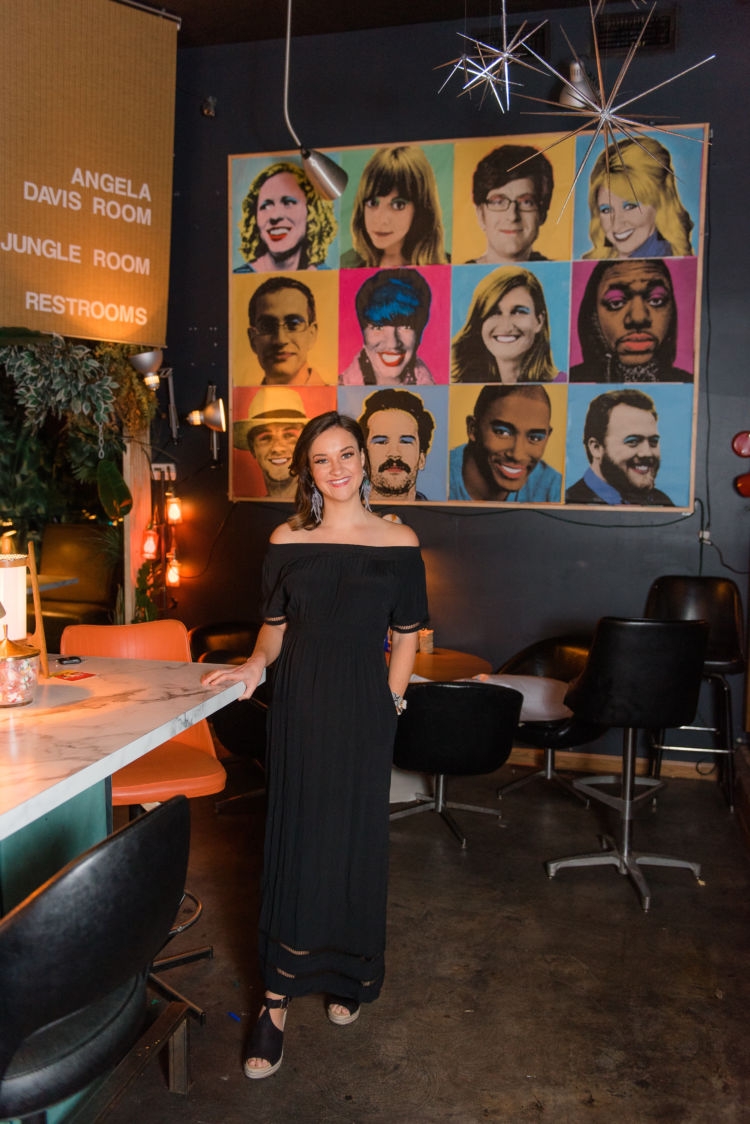 Happy Friday! This week we went to our monthly OB check-up and were grateful to hear a strong and loud heartbeat which they found with no problem. It was a pretty non-eventful appointment, but my next one is the sugary drink diabetic test which I am not looking forward to.
Today's twenty-two weeks pregnant post is full of updates because there's just too much good stuff going on to not fill you in on! First up is the Sephora sale. This annual sale allows you a RARE opportunity to stock up on your beauty favorites for a discount. And while the savings isn't huge, any time you can get a deal on high-end cosmetics, it's the time to stockpile your favorite scents, foundations, etc so that you don't have to pay full-price next time.
Below I have linked up some of my favorites and of course if you have any questions, don't hesitate to reach out! I also shared my makeup application on my Instagram stories where you can see a lot of the products I use that are included in the sale saved to my
Instagram story highlights under BEAUTY.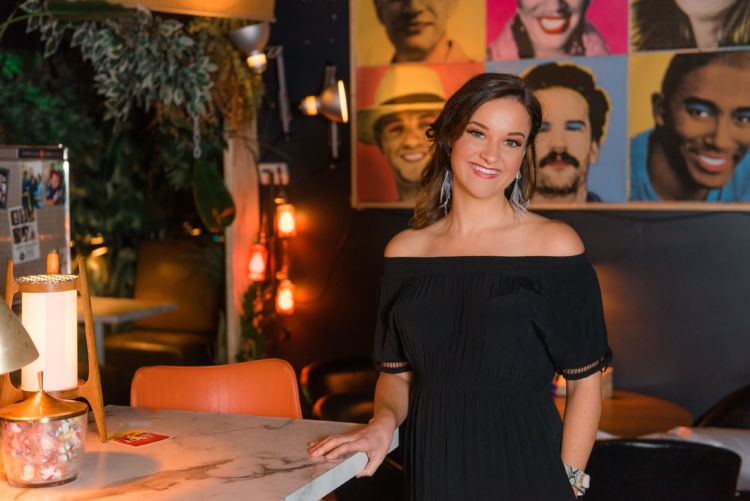 Sephora Sale Deets:
VIB Rouge Members: Shop the sale 4/13-4/23 at 15% off
VIB Members: Shop the sale 4/20-4/23 at 15% off
Beauty Insiders: Shop the sale 4/20-4/23 at 10% off
If you are not a member, make sure you sign up for a Beauty Insider account!
SHOP MY SEPHORA BEAUTY FAVORITES BELOW and make sure you scroll to the right to see more options! You can see how I apply most my beauty favorites in my 10 minute mom makeup tutorial video! I mentioned the TARTE SHAPE TAPE that I just got in but it is either sold out at Sephora or not included in the sale.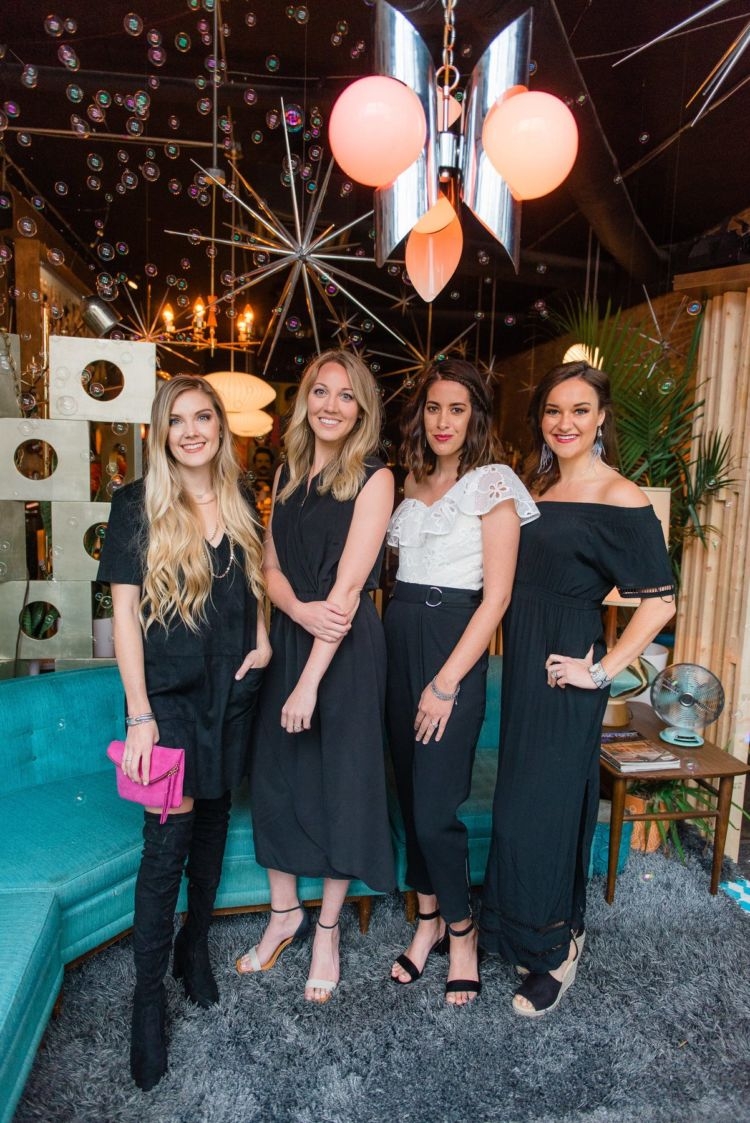 Third, let's get to the twenty-two weeks pregnant bumpdates, shall we? If there's anything you'd like me to add to these bumpdates or any pregnancy related questions you have for me, feel free to leave them in the comments!
Twenty-Two Weeks Pregnant Bumpdate:
How far along? Twenty-Two Weeks Pregnant
Total weight gain: 22 lbs, eek! And I'm about to weigh the same as Eric, so that's always encouraging, ha!
Maternity clothes? Heck to the yes
Stretch marks? No, but I feel like I am seeing more fatty deposits in my low back than last time, eek.
Sleep: Good! But having weird dreams that seem very real.
Best moment this week: Hearing baby's heartbeat + meeting our best friends' new baby!
Miss anything? Strength…it's really hard for me to be so winded when working out or teaching, but I know it will only get worse, ha! BUT, totally worth it.
Movement: Baby kicks into high gear at about 8:00 at night.
Food cravings: watermelon and Chick-Fil-A
Anything making you queasy or sick? No
Gender: BOY!
Labor signs: No
Symptoms: Out of breath, heartburn usually at night, getting big – ha!
Belly Button in or out? In but wondering how much longer it will stay that way
Wedding rings on or off? on
Mood: Happy
Baby is the size of: a spaghetti squash – about 1 lb!
Looking forward to: Date night with Eric and catching up with friends this weekend!
AND FINALLY a HUGE GIVEAWAY for you guys!!!!!
This giveaway is brought to you by the wonderful influencers below! Enter by performing the actions listed in the Rafflecopter for a chance to win a $500 Amazon E-Gift Card!
Make sure to do the actions in the Rafflecopter before marking they are done! Marking done doesn't automatically perform the action. Good luck! Winner will be announced in the Rafflecopter on this blog post.
Hearts of Gold Blog • To Thine Own Style Be True • The Sensible Shopaholic • Dress Me Blonde
Flaunt and Center • The Daiquiri Diaries • Fifteen Minutes to Flawless • Posh in Progress
The Trendy Tomboy • To Be Bright • Tanya Foster • The Life of a Womann
Sophisticated and Styled • The Lush List • Vandi Fair • Laura Jane Atelier
Sincerely Katerina • Simply Her Fav • Nourish Your Glow • RD's Obsessions
So Heather • Busbee Style • Bay Area Fashionista • My Life Well Loved • Looks For Lovelies
Sprinkles on Sunday • A Little Casual • Glam R Me • The It Mom • Fashionomics
*Please note: the easiest way to perform the "follow on LiketoKnow.it" actions is to download the LiketoKnow.it app->type in the name->follow.
One winner, giveaway runs from April 20, 2018 to May 4, 2018 (concludes at 11:59 PM on the last day). Open to the US, UK and CAN. Void where prohibited. By entering you are agreeing that you are performing the actions in the Rafflecopter that you have marked as done. By entering you acknowledge that you are agreeing to these newsletter subscriptions and all other terms & conditions of the giveaway. More giveaway details can be read in the terms & conditions here. Winner will be announced within 18 days of the conclusion of the giveaway and entries will be verified by the hosts. Thanks for participating, I can't wait for you to go check out these wonderful bloggers!
Shop the Sephora Beauty Sale Post Here:
Heather Brown helps busy mamas of young littles who are caught in the hustle to find encouragement in their journey to true health, from the inside out, starting with the heart. Read her journey of learning to live a life well-loved
HERE!