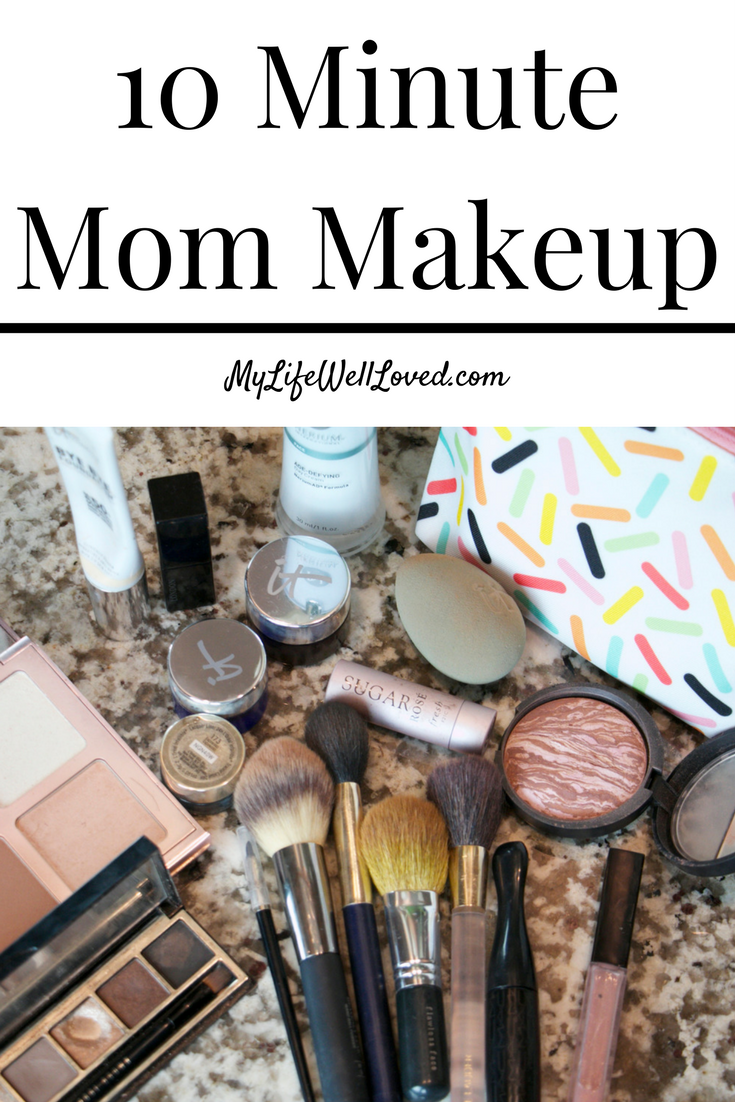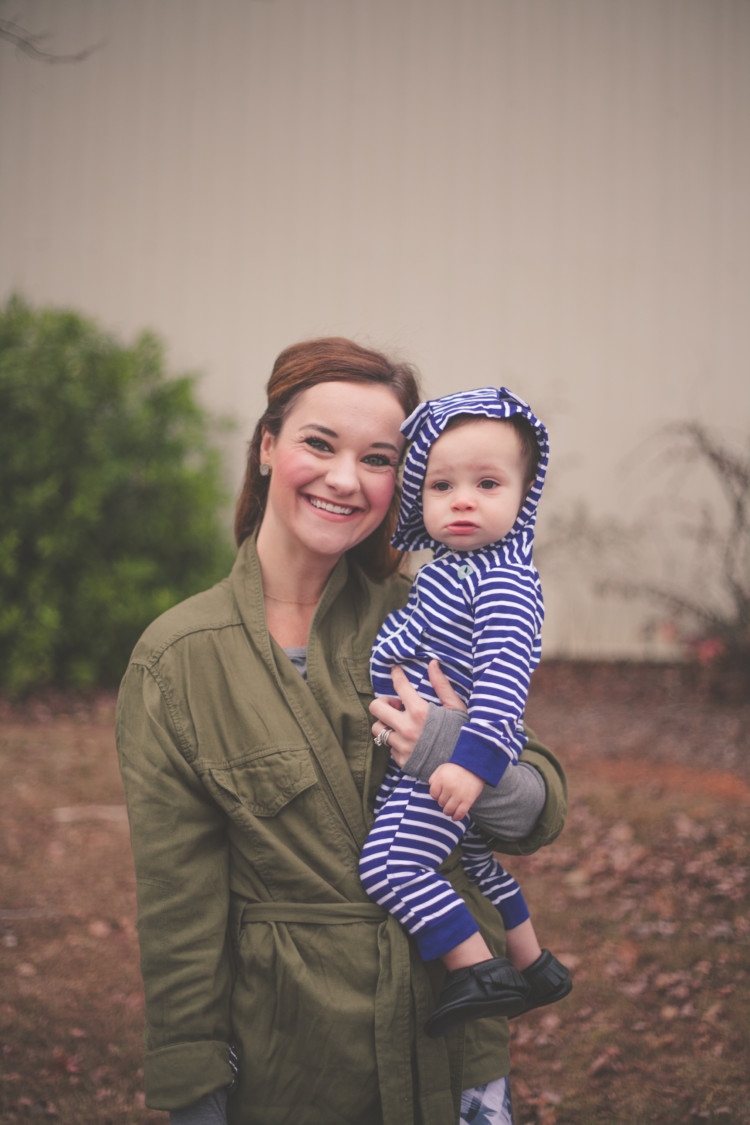 Leyton's Outfit  // Moccasins // Jacket (This post contains affiliate links.)
If you are here to shop my IT COSMETICS favorites from my Instagram story highlights videos I've linked them in the widget below for easy access!

UPDATED: A lot of you have asked about the makeup I wear in photo shoots or for events and such, until I get up a full post about it, the main difference is using this Make Up Forever Foundation.
The struggle is real y'all. Getting out the door to go anywhere on time with your kid(s) is a joke. And doing it with make up on? Momma, please! On the weekends that Eric works, I pretty much know I'll walk into church at LEAST 15 minutes late and no lie, I may have walked in haggard one time 40 (!!!) minutes late. So today I'm showing you my 10 minute makeup routine for the mom on-the-go!
The timing may vary slightly depending on what steps you choose to take and let's be honest, how ornery your kids are being that day. This is my makeup routine for when I need to look put together for a meeting, church, or some other function. I'll save my 5 minute make up routine for another day because that one typically happens in the car at a stop light while trying not to poke my eye out with a mascara wand, HA!
I'm excited because today I've teamed up with one of my favorite mom and home decor bloggers, Lauren McBride to show you our mom on-the-go makeup routines. (Make sure you make it all the way to the bottom of this post to enter to win an AWESOME giveaway we have for you guys from It Cosmetics too!) You may remember Lauren from our Whole30 posts we did back in January together and most recently she joined us for a Facebook Live to talk all things paleo. Lauren does yoga, cuts up with her husband, eats paleo and wrangles cute kids while blogging…so, yes, she's basically my spirit animal as my friend Lindsey Lutz would say. She also turned me onto the eyeliner I'm using in this video.
You'll want to head to Lauren's blog to check out her getting ready video and you can view mine below. I go into detail in the video about each product and how I use them. I've linked up all the products below for you to shop them directly and by all means if you have any questions or product recommendations, please leave them in the comments below! We all love to learn about someone else's new holy grail beauty find!
10 Minute Makeup for the On-The-Go Mom
10 Minute Makeup Products Used:
Shop the 10 Minute Makeup Routine for the Mom on-the-go:

As I've raved for months now on Instagram and to anyone who will listen, I ADORE their Je Ne Sais Quoi Complexion Perfection Face Palette. I've also loved their Superhero mascara for months but had run out when I shot this video, so make sure to check Lauren's video to see her apply it!
Heather Brown helps busy mamas of young littles who are caught in the hustle to find encouragement in their journey to true health, from the inside out, starting with the heart. Read her journey of learning to live a life well-loved
HERE!