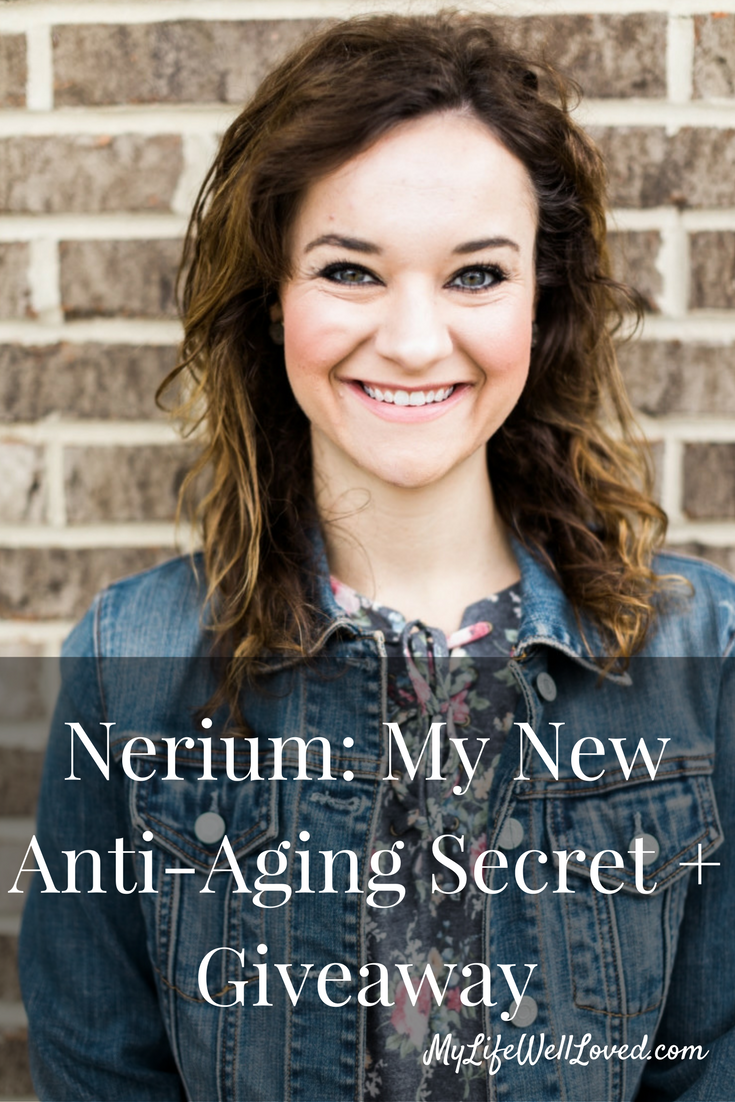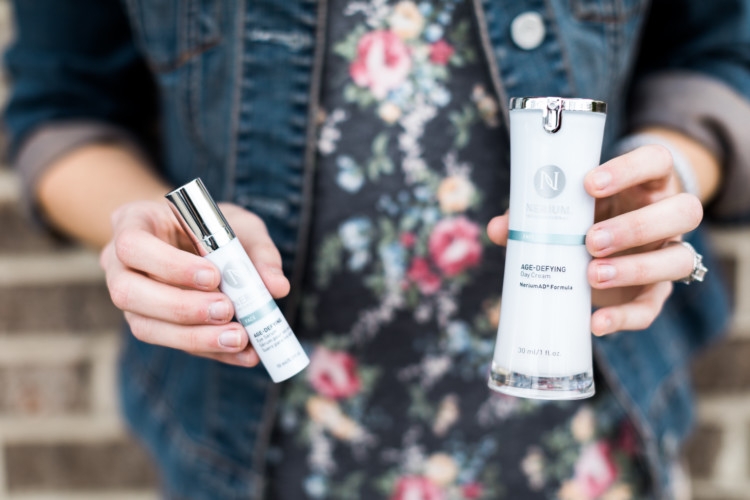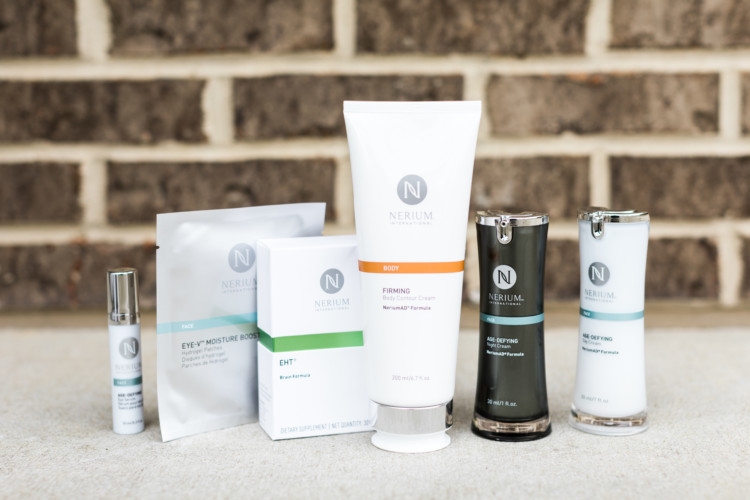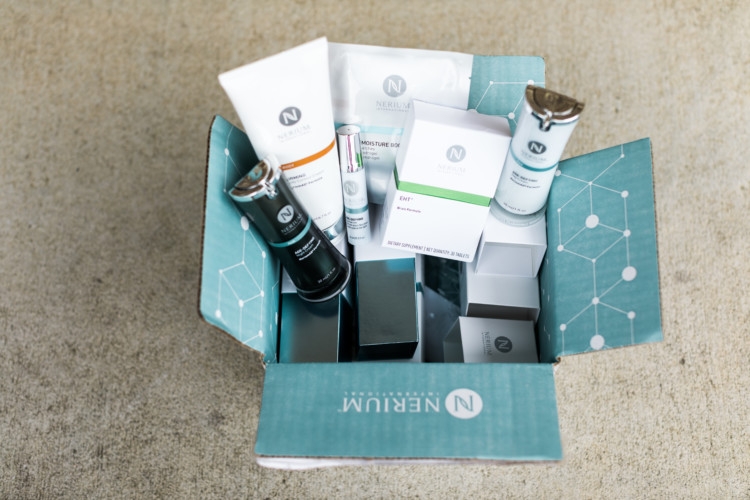 Over the past several months, I've been thinking more about anti-aging products. I wanted to use something that was as close to all-natural as possible and that worked. As I've cleaned up our eating and some of our home products, I'm now looking to do more so with our skin care products too. Unfortunately, I'm not completely all-natural yet with all our home and care products but we're getting closer to a place that I'm comfortable with affordably.
The thing that I've noticed most often lately that are bothering me in pictures are the wrinkles around my eyes and seeing more dark circles under my eyes than what used to be there. I've taken care of my skin relatively well in my later 20's and 30's consistently washing my face each night, occasionally getting facials, and consistently choosing to use sunscreen when I'm out in the sun.
However, in my high school and college days, I looked like a different ethnicity because I spent so much time in the sun with just a bit of sunscreen and not re-applying enough. I'm embarrassed to admit I also used tanning beds "just before spring break or a big dance." So terrible! And because of that I now have sun spots, more wrinkles on my shoulders and eyes and forehead than I'd like to admit.
As I started searching out anti-aging products that were all-natural, I was also worried about finding ones that wouldn't bother my sensitive skin or cause more breakouts in my acne-prone skin. While I was thinking about all this, Nerium reached out to me about trying their products. I had never heard of them before but my friend Molly from Stilettos and Diapers was trying them too so since I trust her opinion, I thought I'd give it a try too.
I started researching them online and saw some amazing before and after pictures. Although skeptical, after only using the Nerium anti-aging products for about a month now, I've already seen results in the wrinkles around my eyes. This is my daily anti-aging regime using Nerium.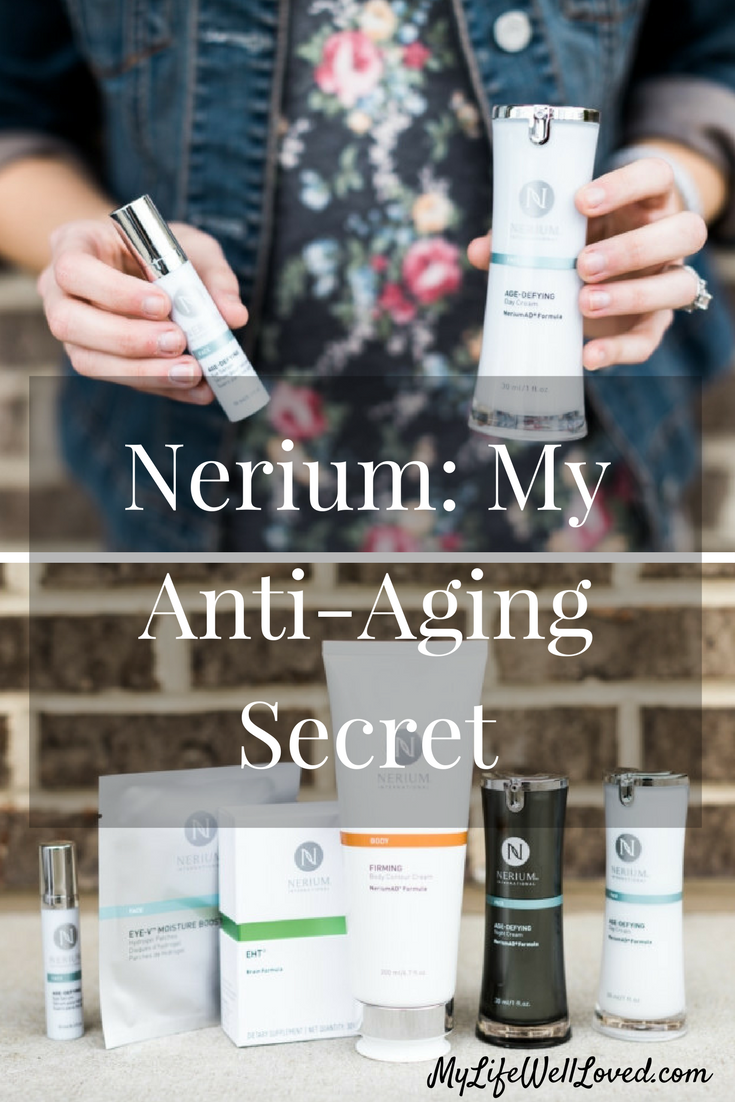 Nerium Anti-Aging Regime:
In the morning, apply age-defying day cream with upward strokes.
With your ring finger, lightly pat the age-defying eye serum around your eyes.
Give products time to dry and then apply makeup as normal.
In the evening, wash face with a gentle cleanser. I've started trying La Roche-Posay this week.
With your ring finger, lightly pat the age-defying eye serum around your eyes.
Apply age-defying night cream with upward strokes. The night cream contains the most concentrated, powerful form of Nerium's proprietary NAE-8® extract. It is designed to adhere to skin for maximum delivery of key ingredients during the skin's rest-and-repair cycle.
When you have a special event or pictures you want to look extra bright-eyed for, apply Eye-V moisture boost. It's a weekly boost designed to give the under-eye area quick and targeted hydration. These patches deliver key ingredients onto the skin for the appearance of an instant, refreshing "eye lift." I'm AMAZED!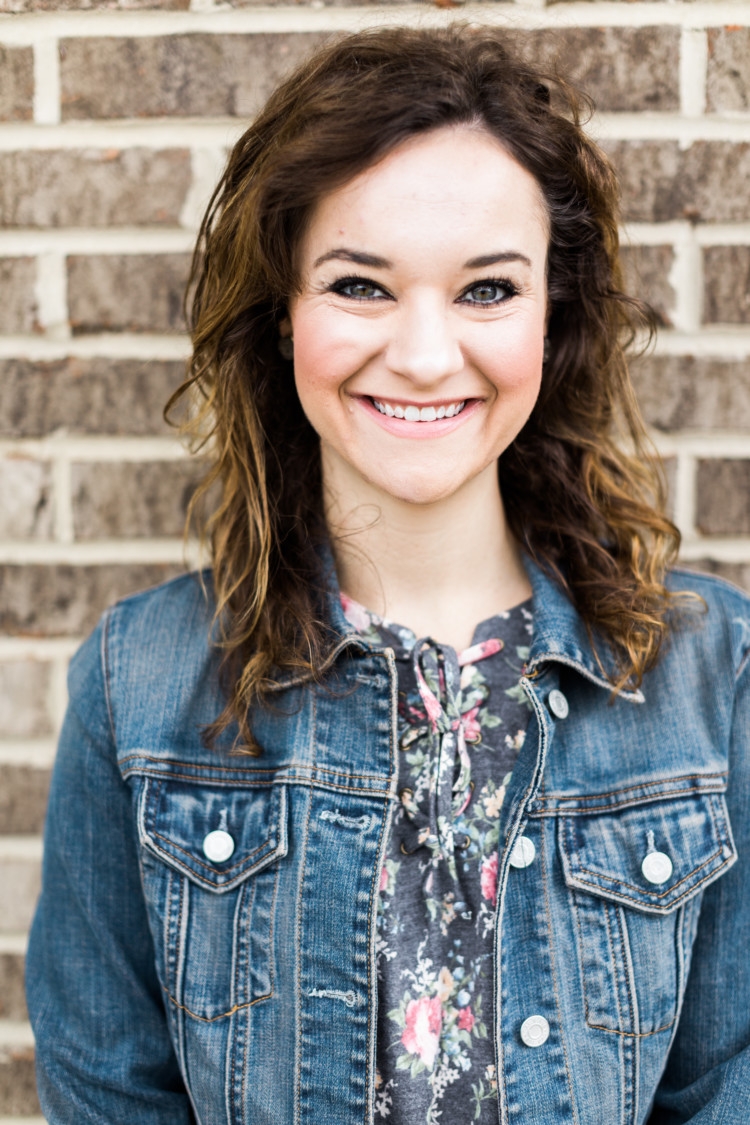 That's it! I know my results will continue to improve as I use it for longer but see above for my before picture. This photo is a great picture by Mary Margaret Smith Photography but you can see there are lots of fine lines around my eyes that are reduced below in the after picture and you can see my furrowed brow line on my forehead.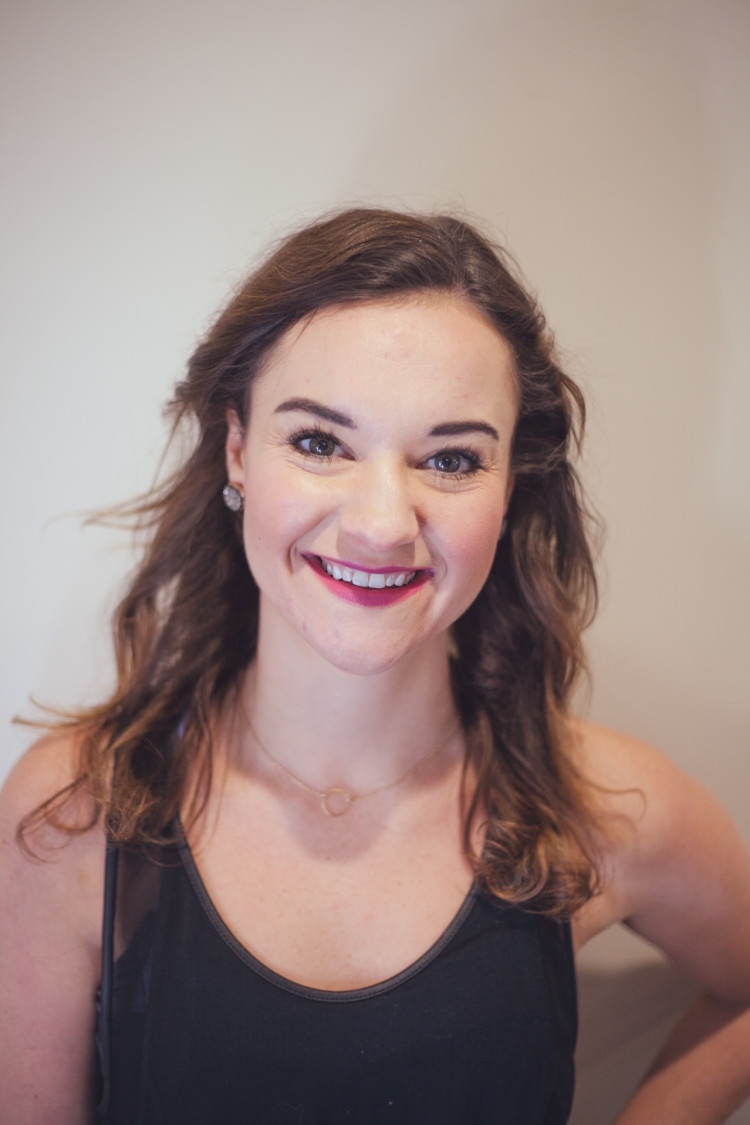 In this after photo, you can see that my forehead wrinkle is almost COMPLETELY gone. WOW. I honestly hadn't even really noticed until I inserted this photo in this blog post. Holy smokes…that's big news in my world, friends!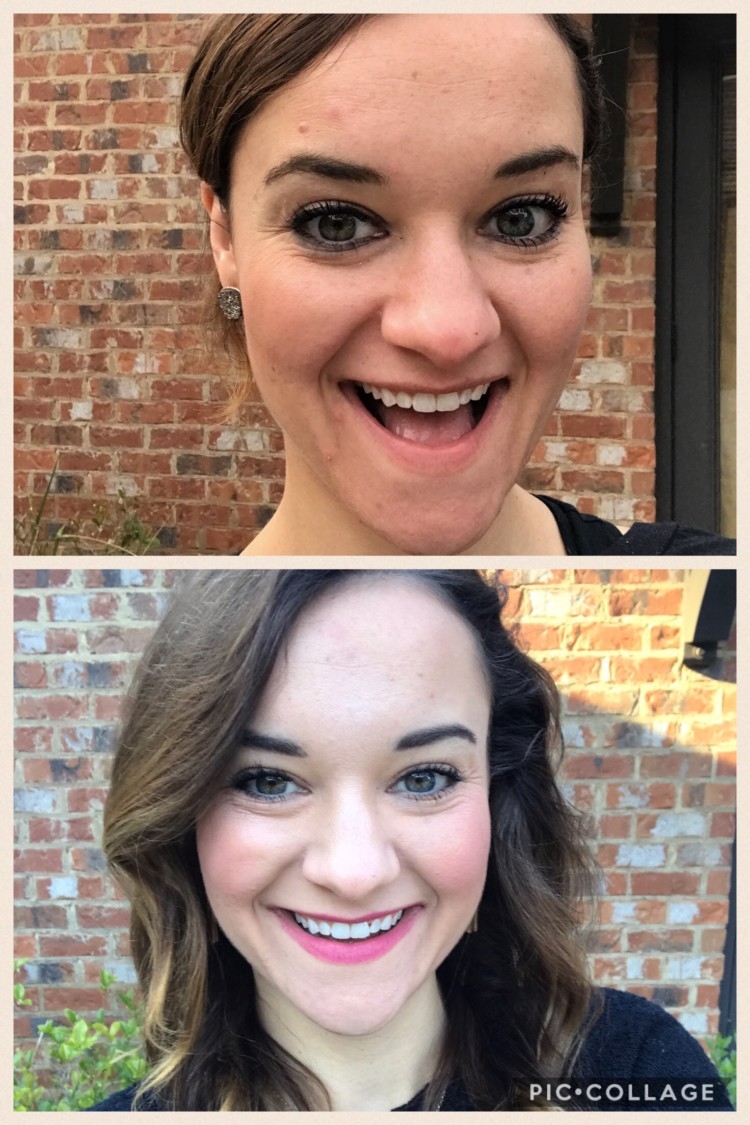 Also, for the purpose of seeing some "true life" photos, I've included iPhone snaps I did for before and after pictures as well.
I'm really happy with my Nerium results so far and I love that they offer a money back guarantee if you aren't for any reason. They also offer a business opportunity that might interest any of you looking to make money on the side and you can see more about that here!
My friend Molly, of Stilettos & Diapers and I team up monthly for Littles Style and today, we're teaming up for this fab giveaway!


She has also been using these Nerium products to combat stretch marks and loose skin on her postpartum stomach and is writing about her results today, so don't miss it! And FYI, Molly and I are starting a fun project in April that you don't want to miss, so follow her!
Shop the Nerium Anti-Aging Post:
Nerium Age-Defying Day Cream // Nerium Age-Defying Eye Serum // Nerium Age-Defying Night Serum // Nerium Eye-V moisture boost
PLUS the first 10 people to place an order will get a free set of Hydrogel Eye Patches!
Now for a really fun part! The folks at
Nerium
have generously given this prize pack, valued at over $800, to give to one of our lucky readers!
Don't forget, the first 10 people to place an order will get a free set of Hydrogel Eye Patches! Enter using the widget below. Good luck!
Heather Brown helps busy mamas of young littles who are caught in the hustle to find encouragement in their journey to true health, from the inside out, starting with the heart. Read her journey of learning to live a life well-loved
HERE!