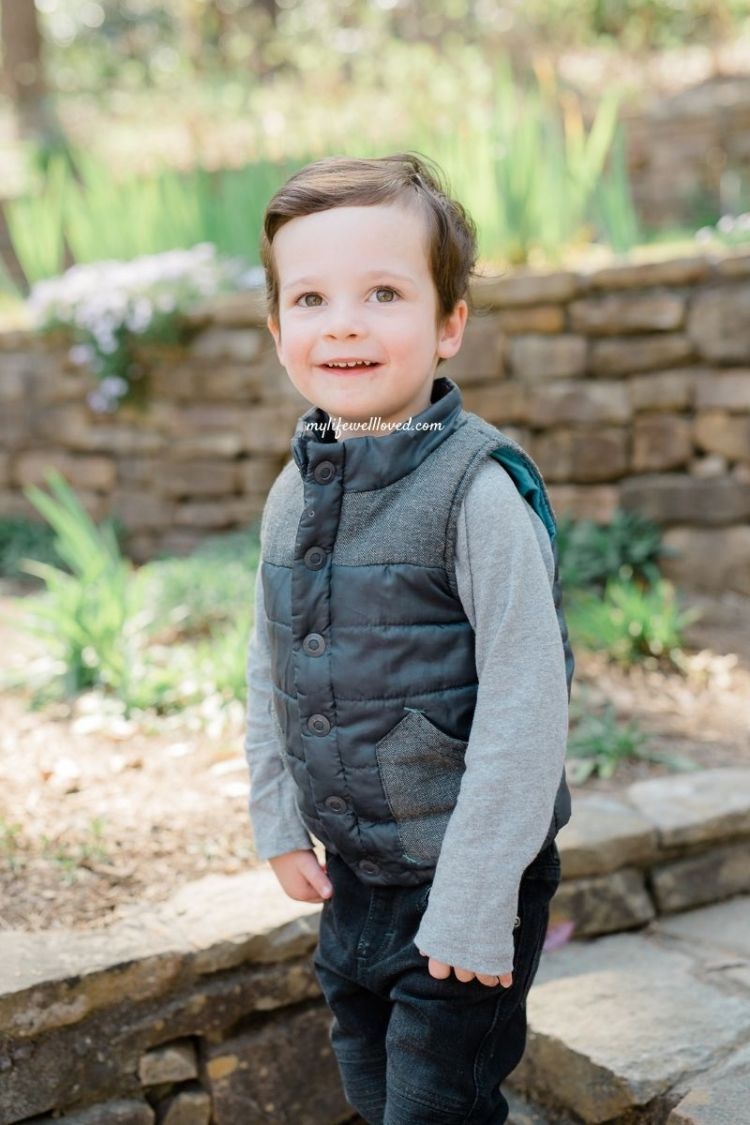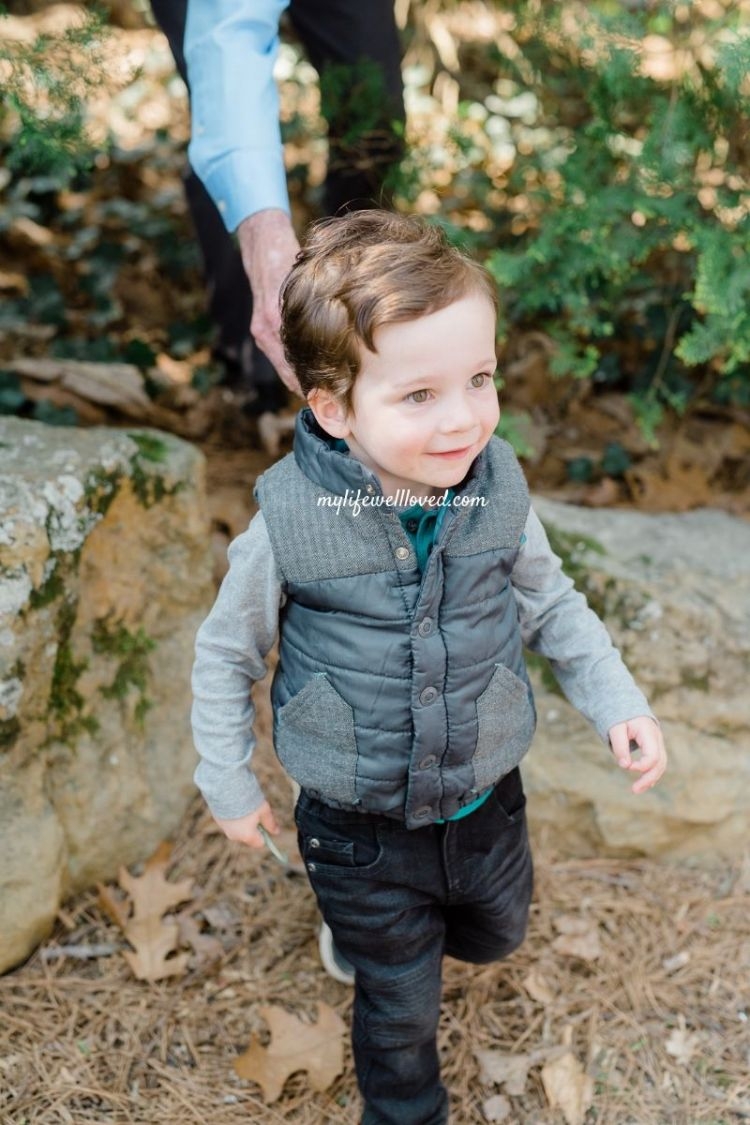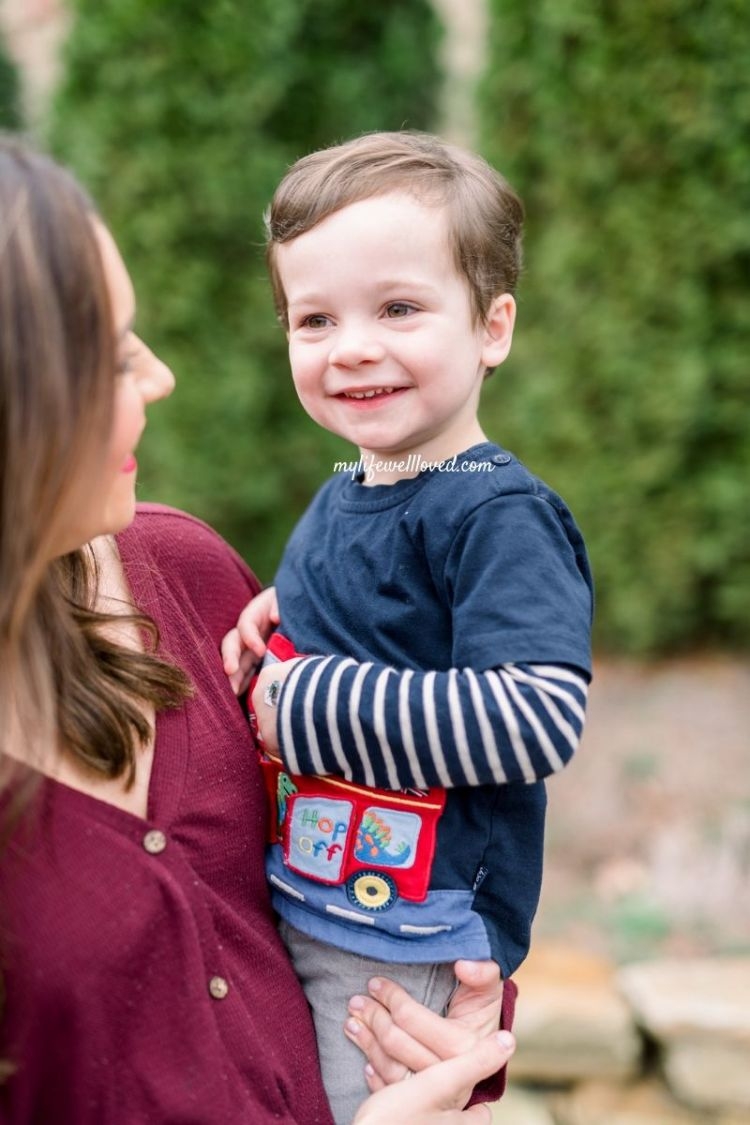 SHOP The Letter To My 4 Year Old Post: Amazon Nursing Friendly Button Up
To my first little buddy,
You are no longer my baby buddy, you're my big buddy and I'm so stinking proud of you! This year has been a hard one for you I think. Adjusting to going to Pre-K for the first time right when you turned 3 and then welcoming your baby brother into the family was a lot to comprehend on top of all the normal toddler developmental phases.
We celebrated Baby Finn's birthday 2 weeks ago and I don't think you knew what to think with him being the center of attention for that party. This year has been our most challenging yet in the parenting journey; people warned us that 3 is hard but also wonderful and that couldn't be more true. So many emotions and then so many cute moments and things said.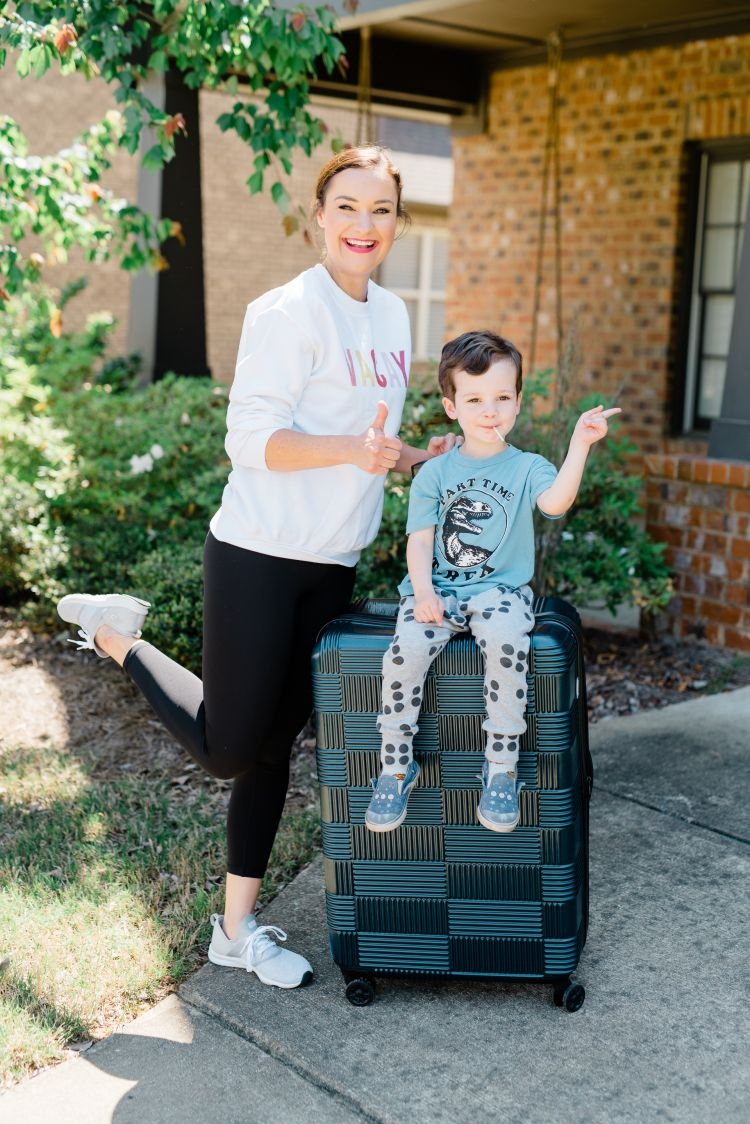 SHOP The Letter To My 4 Year Old Post: Shoes // Luggage // Vacay Sweatshirt // Lululemon Dupe Leggings
Leyton, you made me a mommy and truly can affect me in a way not many other people on this earth can. I care for you so much that you get to see the worst and the best of mommy. You have a tender heart that is hard for me to understand sometimes because I don't feel super tender most the time and I think God uses that and you to teach me things many a time. You grow me in patience and wisdom and tender-heartedness. God has big plans for you, my first born son! You are precious in His sight and mine.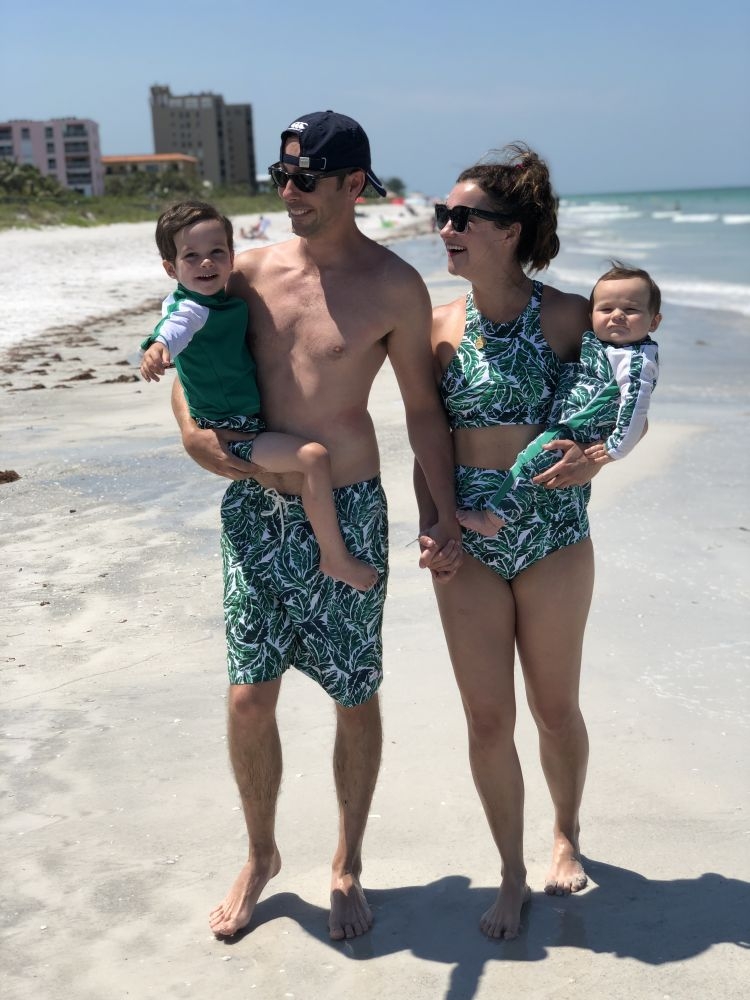 SHOP The Letter To My 4 Year Old Post: Our Matching Family Swimsuits
One of my favorite things we've gotten really into in the past few years is doing sensory activities together, saying daily affirmations and learning Bible verses together. We like to do mommy and Leyton dates to go scope out fire trucks, construction equipment or just escape to "Chick-a-Way."
You and me have been on so many walks together, chased so many lizards, pulled so many weeds, played hard at the pool, you've helped me so much with Finn. I love watching you grow but it also makes my mama heart tender yet again with a twinge of bittersweet looking at your pictures from this past year because you are just growing so fast.
I really love watch your relationship with GrandMackey…the two of you really crack me up! I came in from the doctor on Friday and you and Finn were literally rolling in the floor "tackling" with him.
You always ask to tackle him and see him. Mama Mackey and GrandMackey make sure you give mommy and daddy date nights and you love going on the airplane to see Dee Dee and Big Curt. You think Tampa and their pool is really cool stuff. You count down until you get to get on the plane again to see them.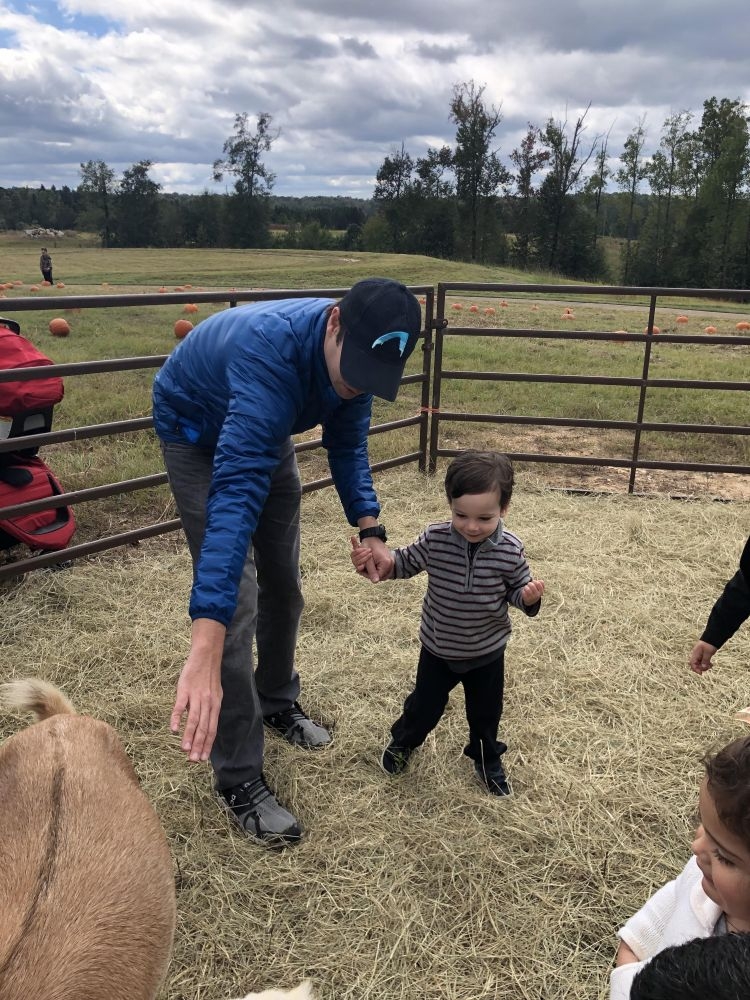 So many nights, we lay in bed and cuddle. You wrap your arms intertwined in mine and say, "Don't go," "You cuddle." and it's really hard to slip out of the door for bedtime. Because the truth is you want to wrestle or touch my apple watch or kick your feet or do something crazy but you know if you call it cuddling you can manipulate your way into my mommy heart and make me stay a little longer.
My love for you is boundless, little boy, and I can't wait to see how you love on your wife one day. I think that tender heart will get you far. May God grow you in wisdom and stature and help you to grow closer to your brother, always love your parents and to follow the mighty path He has laid out for you.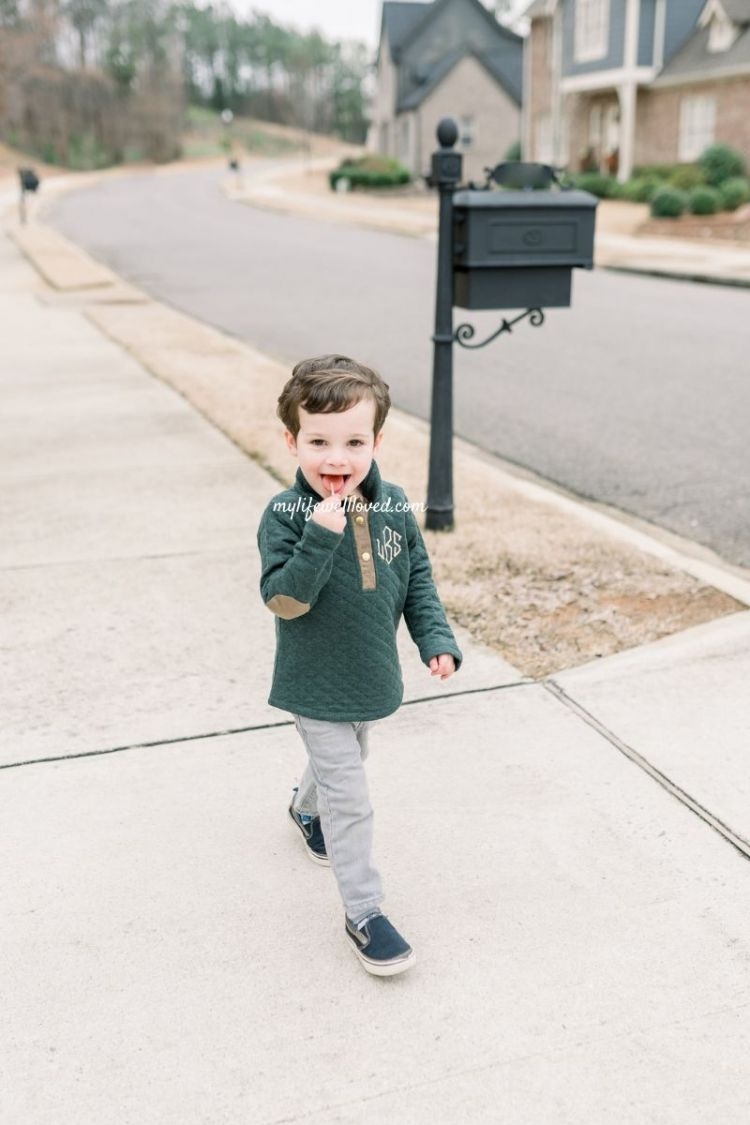 You are kind-hearted. You are brave. You are a child of God. You are smart. You are AWESOME. We say these things almost every day together and I hope you know they are so true. I love you with all my heart, Leyton Samuel. I can't wait to watch you play soccer this year! Here's to year #4!!!
Love,
Mommy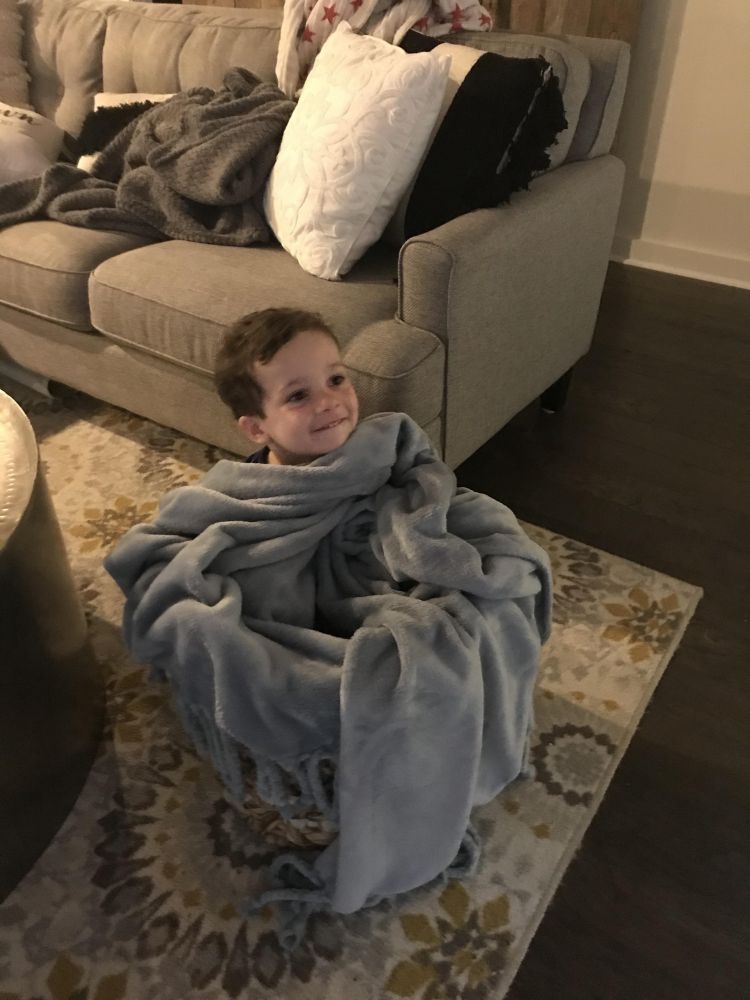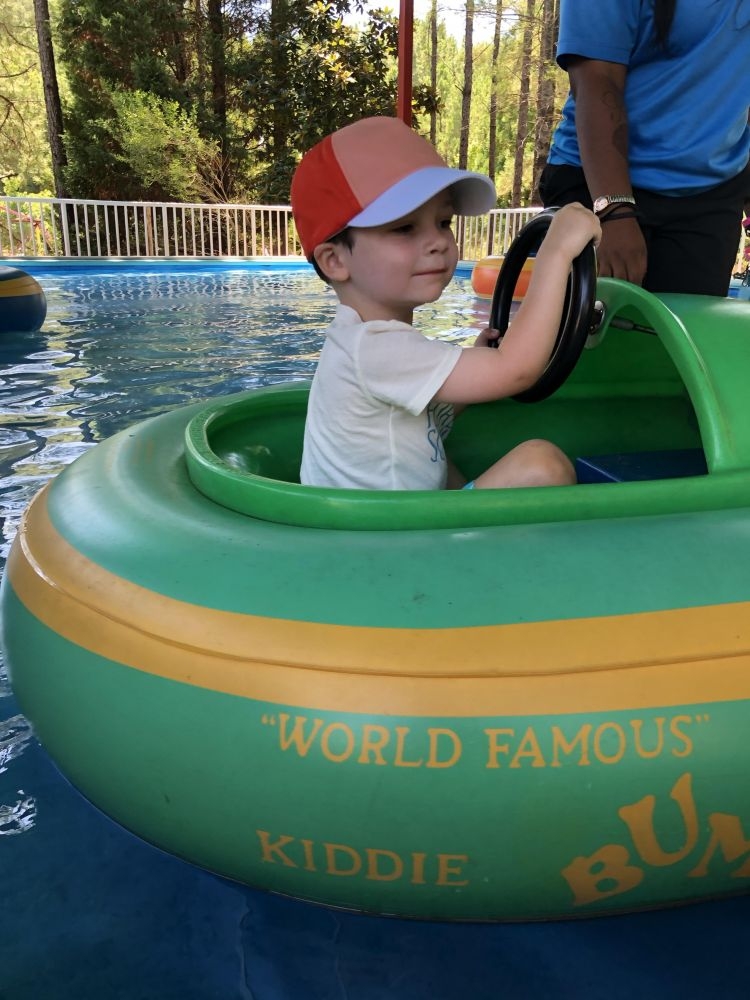 Birthday Traditions:
Last year on your birthday, baby Finn was just a few weeks old so we went to the zoo and he slept in the stroller most the time. 😉 This year, we went to the water park with Daddy and Mrs. Ashley and Lizzie so you could have a friend to play with a few weeks before your birthday.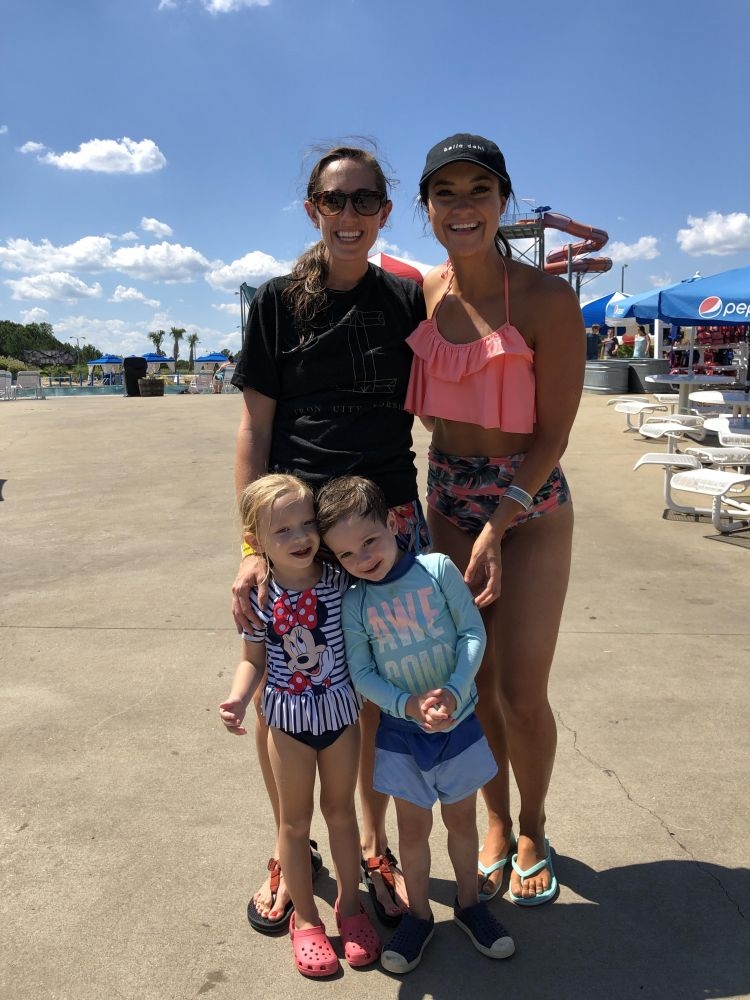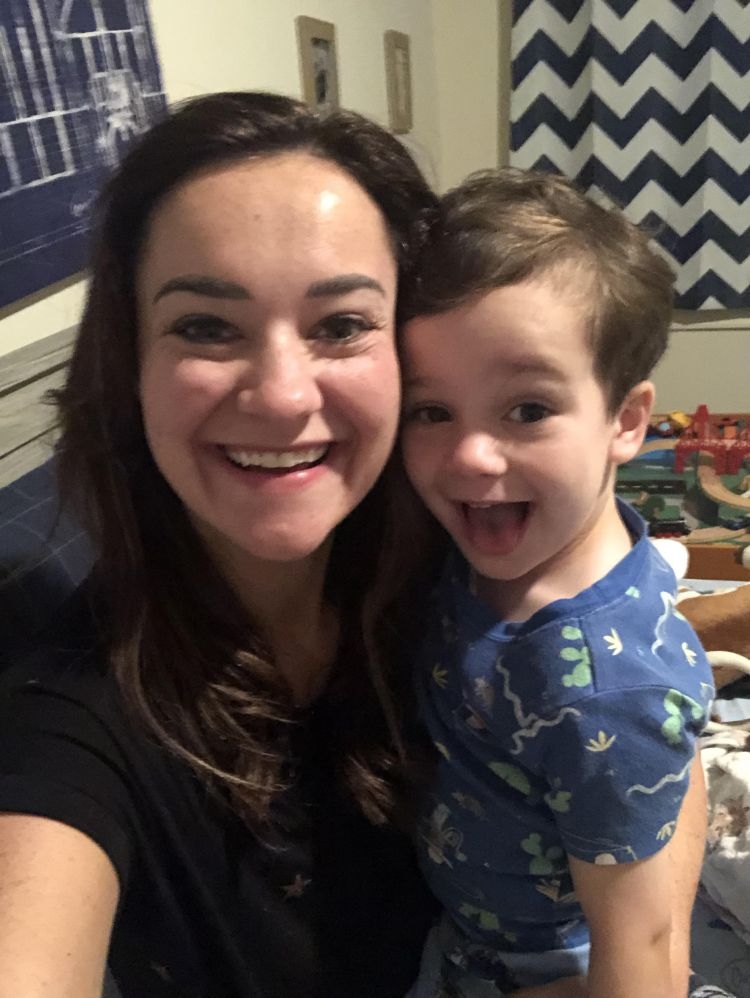 The night before your birthday each year we take a selfie and I LOVE looking at the differences and how much you've grown each year. There's something so raw and perfect to me about getting these each year…even though I was sick in this one…I drug myself out of bed so I didn't miss our traditional photo. 😉
On your actual birthday, today, unfortunately mommy isn't feeling 100%. I've had the flu and now an infection. Luckily, my meds are starting to kick in so I could at least come up with a makeshift car adventure for us to do to celebrate your birthday while daddy was working. (IE Mommy was on the struggle bus but still wanted to be a cool mom.)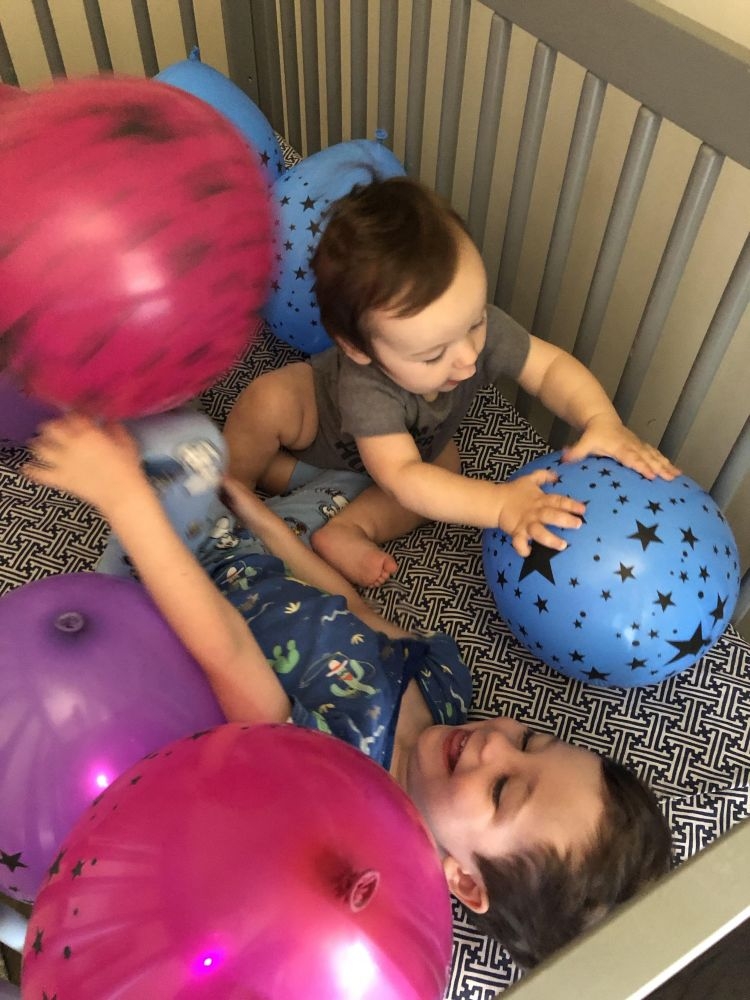 We started the day out by having your balloons and streamers outside your room like we do each year. You and Baby Finn had a blast with that! Then you got to eat "sprinkler cookies" aka with sprinkles on them for breakfast and had a party hat out. After we opened a gift from Grandma Jo (a big 18 wheeler truck that carries fire trucks and such) we loaded up in the car for a "Leyton's favorites" themed scavenger hunt.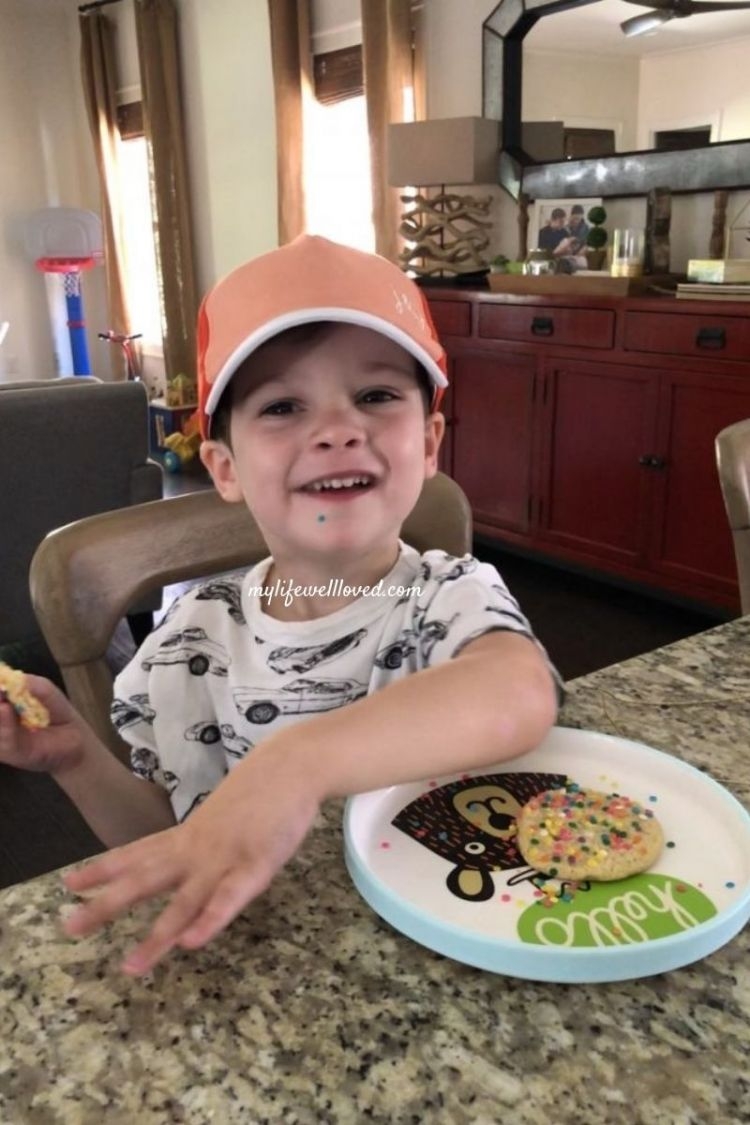 On our list to find was fire trucks, construction equipment, and a yummy Chick A Way lunch. We found all but the ambulance and had a great time listening to all our favorite music from Low, Low to "Circus music" aka The Greatest Showman soundtrack, to Up Down by Florida Georgia Line to Lightning and the Thunder on repeat.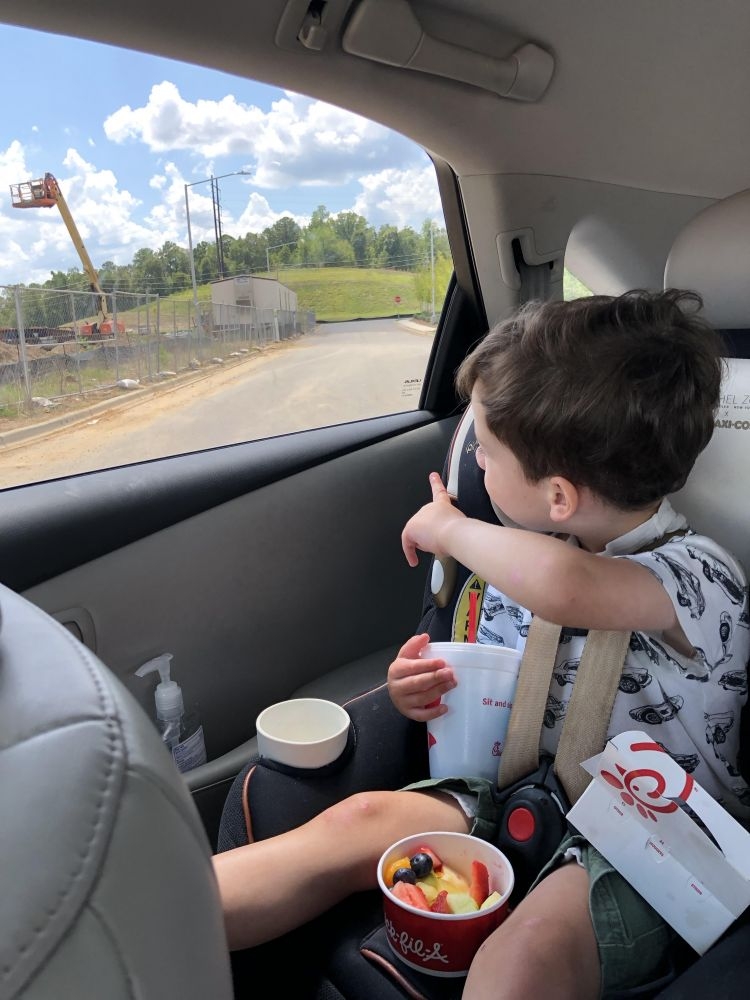 I love watching you get excited still to see all the trucks and construction equipment, etc. You don't think people can like the same thing for some reason so when we saw 2 fire trucks at the station (one with a ladder attached and one without) you told me you liked the one with the water hose and I had to like the one without it, lol!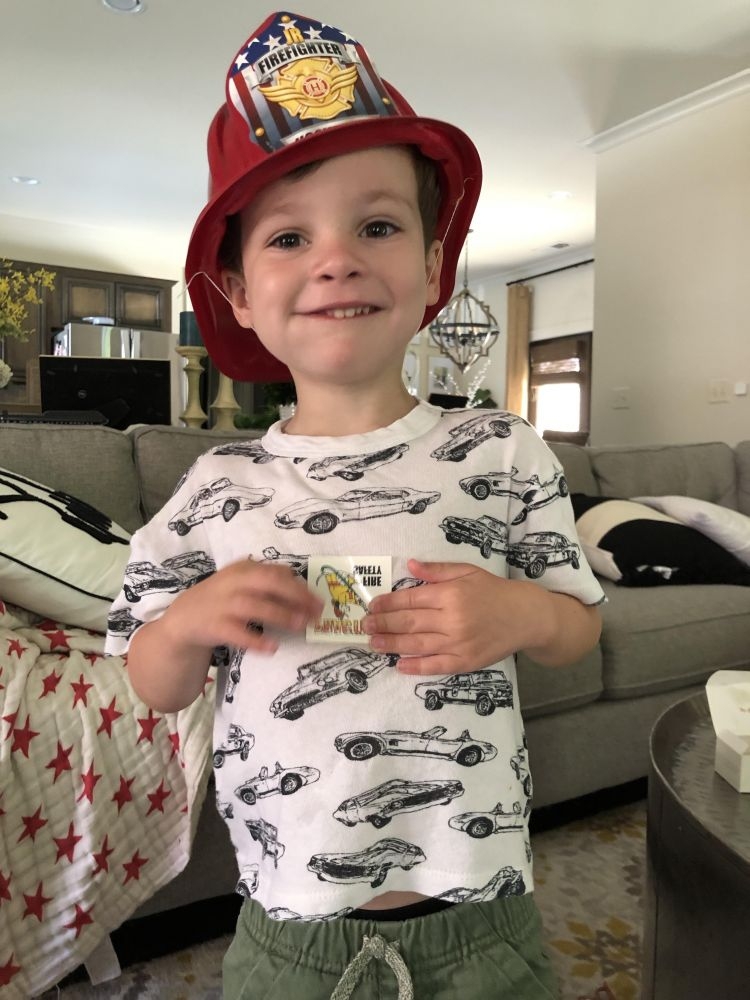 You got a treat today because at the fire station, two firemen came out and gave you a fireman hat and stickers…so cool! AND your Aunt Holly came by with Ares to bring you some "yummy bears" and M&M's.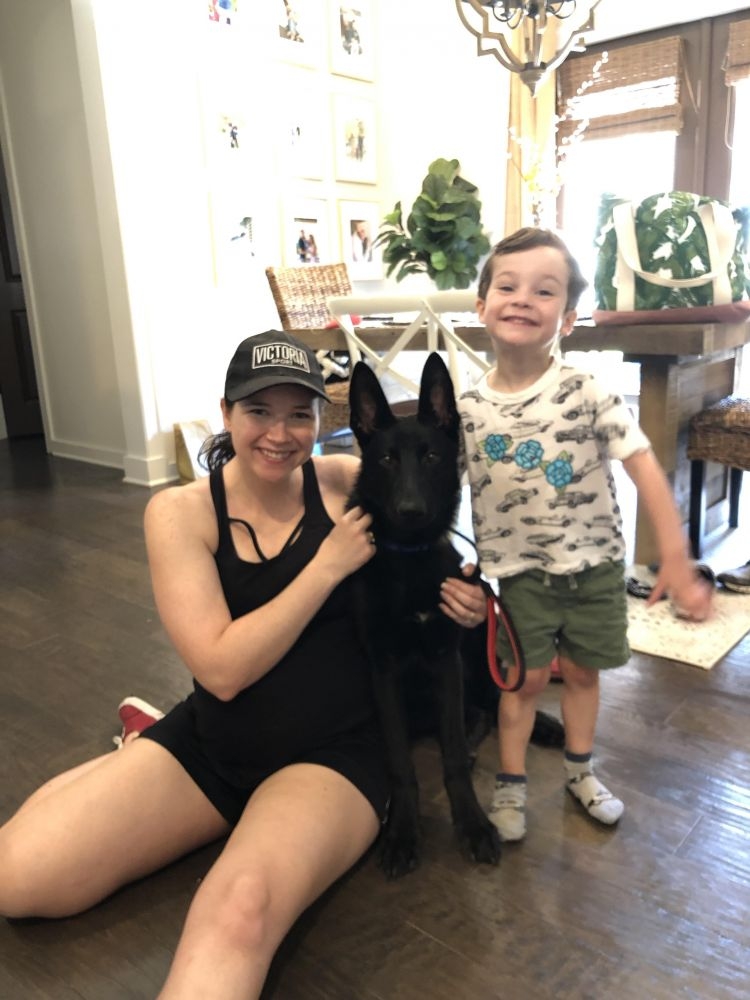 Then finally tonight we went to Whole Scoop to get ice cream as a family and listened to your favorite music again! You got a strawberry milkshake and were a happy camper. 🙂 There's something so bittersweet about birthdays. Kissing you good night on your birthday eve and then again tonight makes me want to cry because I'm so dang proud of you for growing up but so heartbroken at the same time I'm losing my little boy. Don't grow up too fast, my little love. I love you forever and always. xoxo
4 Year Old Stats: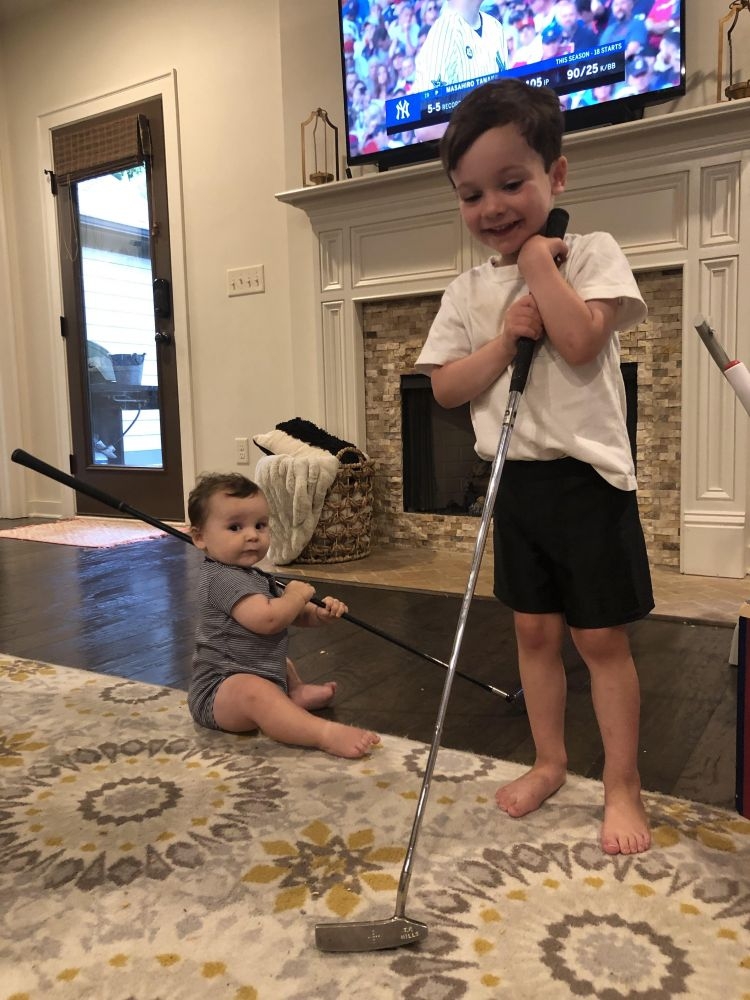 Favorite Sayings From This Year:
"Let me do it" about everything but especially about flushing the toilet we noticed.
"I go meet you" running the opposite way of us through the jack and jill bathroom
"Found me, mommy" when playing hide and go seek or "I can't found it"
"Kris you" for Kiss
"Dar-je" truck for garbage truck
"That's my favorite" was uttered a lot about colors, cars, songs, etc
"Actually" overused but so cute, "I want some milk, ACTUALLY" huge emphasis on that word
"Mint mixer" for cement mixer
Bedtime routine with daddy: How much do mommy and daddy love you? SOOOO much! Who does it better than us? NOOOOOBody (repeated 3x, HA!)
"Mommy, you cuddle"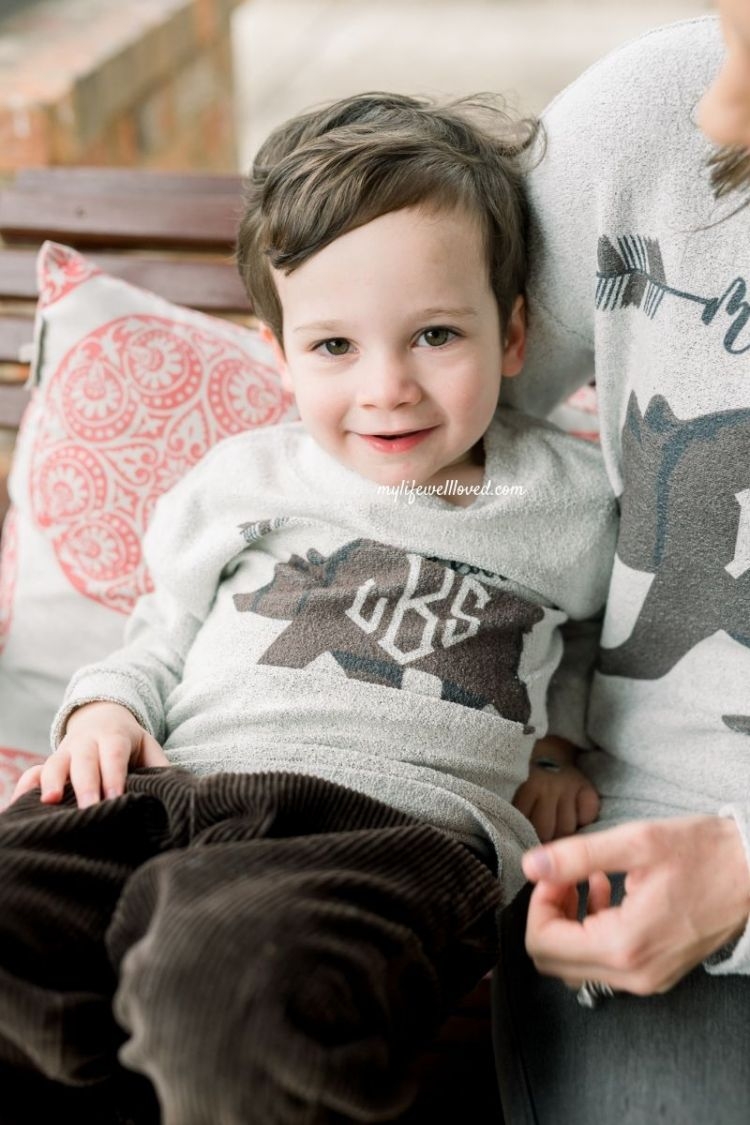 SHOP The Letter To My 4 Year Old Post: Mommy and Me "Mama Bear" Sweatshirts // Green Quilted Pullover
Want to read Leyton's other updates and letters? 
PIN The Letter To My Four Year Old Son For Later!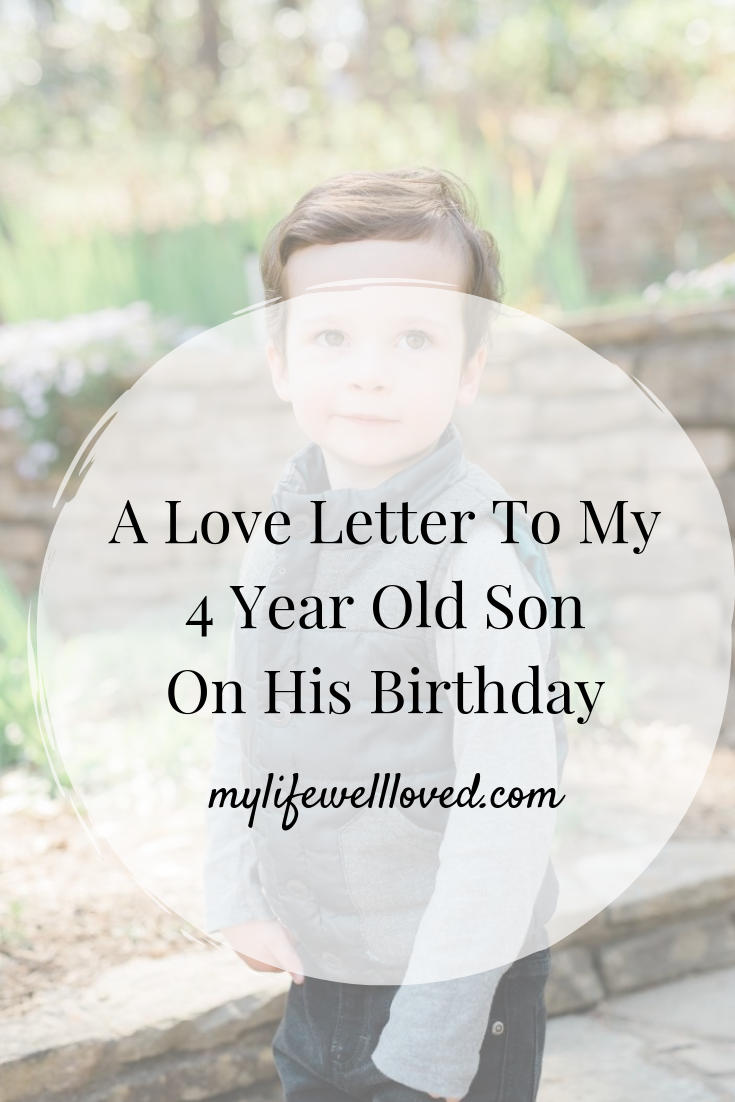 Heather Brown helps busy mamas of young littles who are caught in the hustle to find encouragement in their journey to true health, from the inside out, starting with the heart. Read her journey of learning to live a life well-loved
HERE!