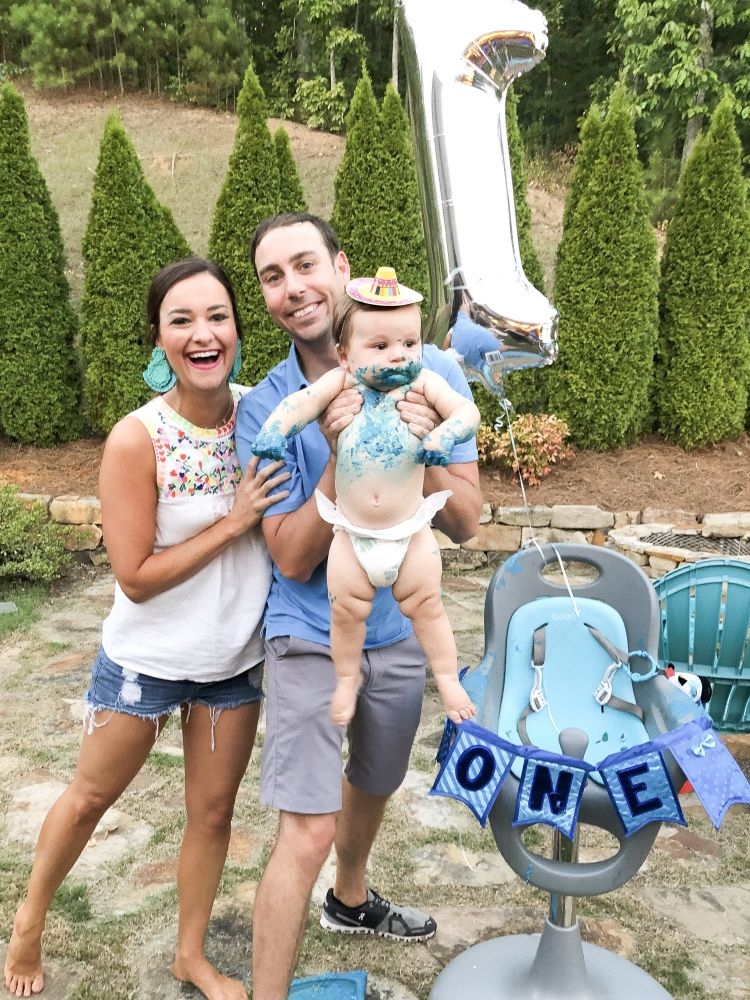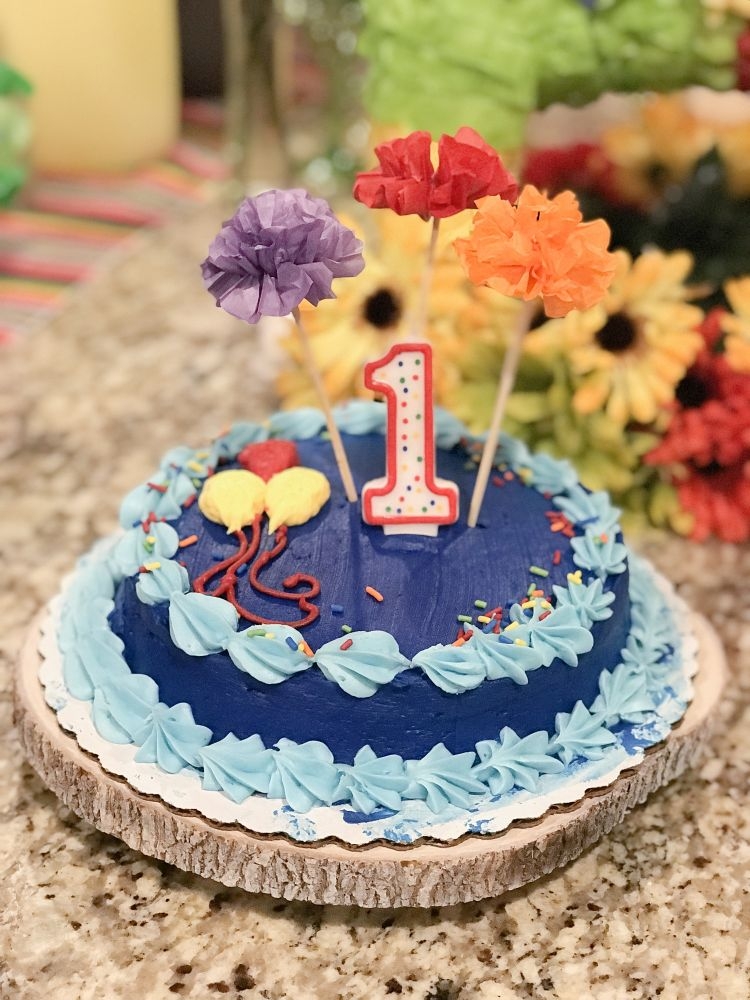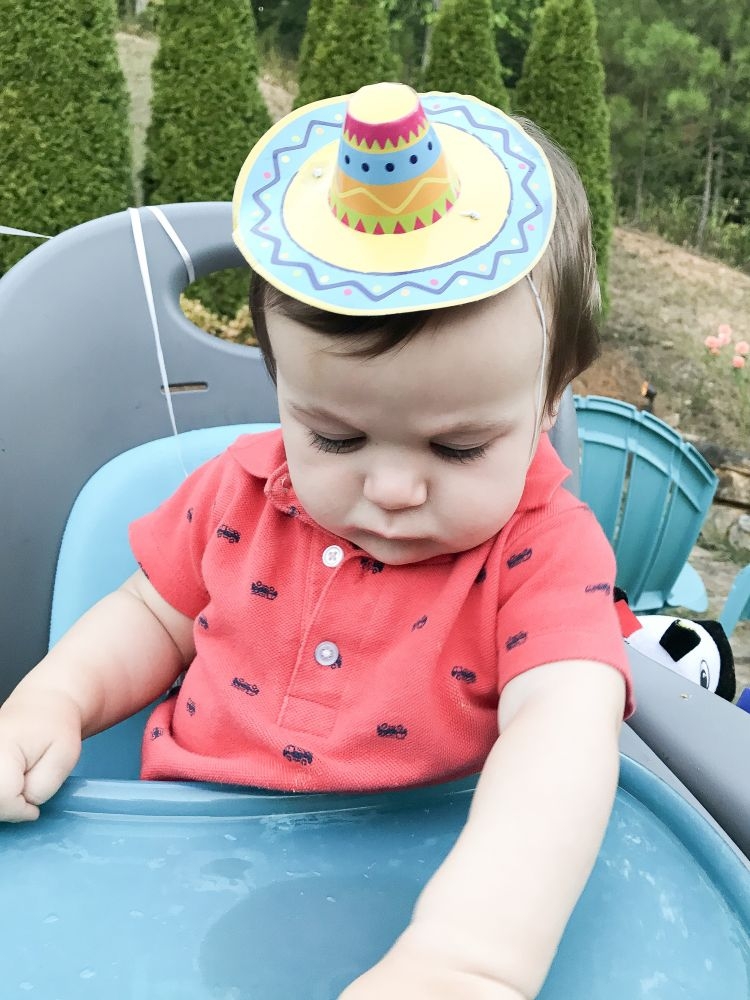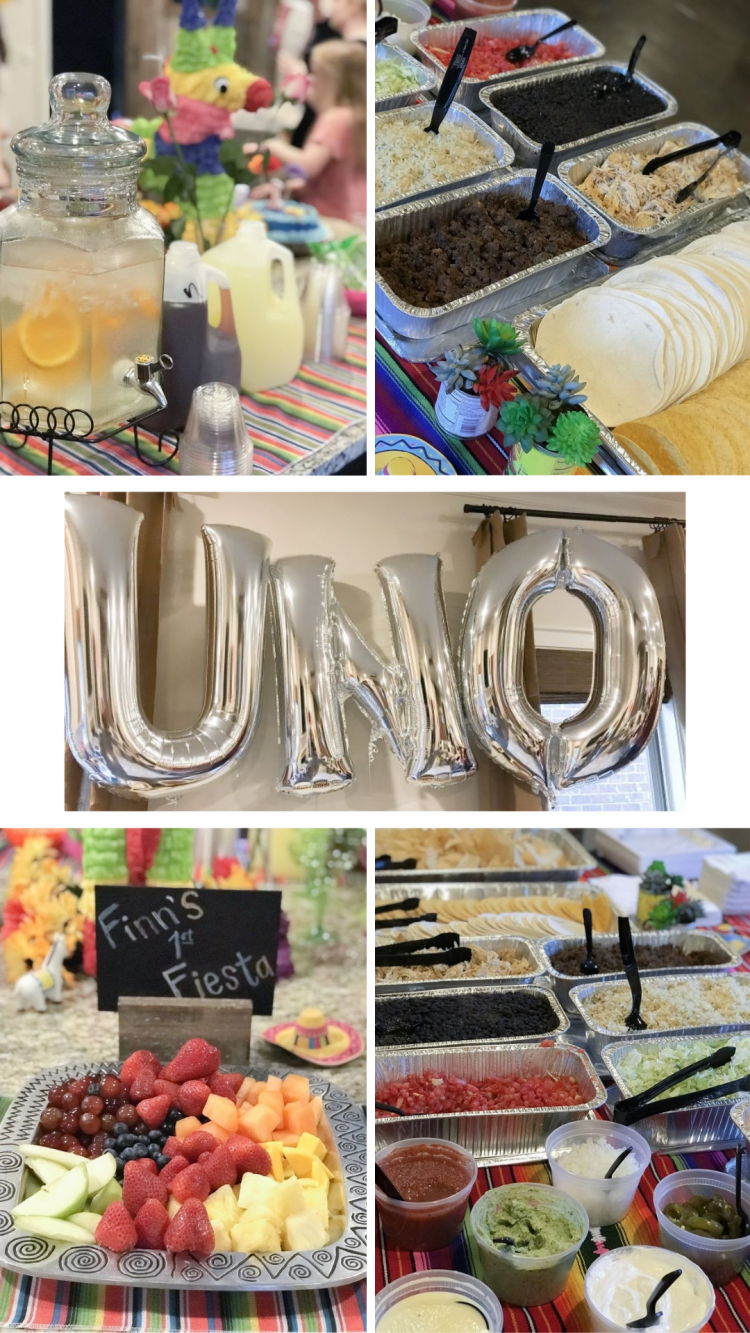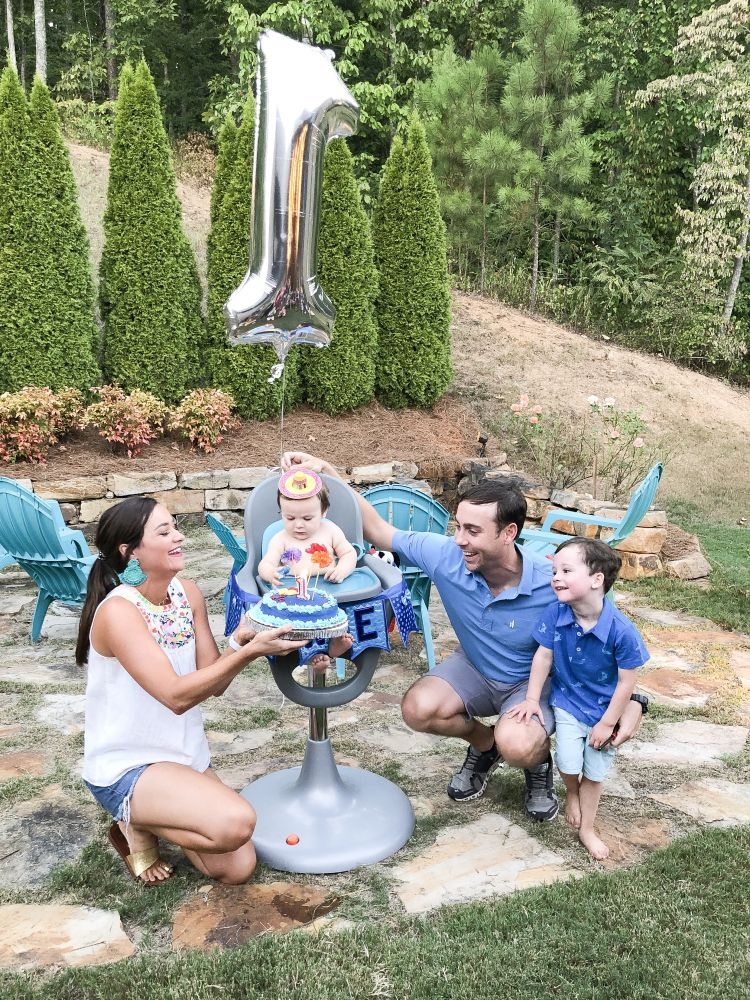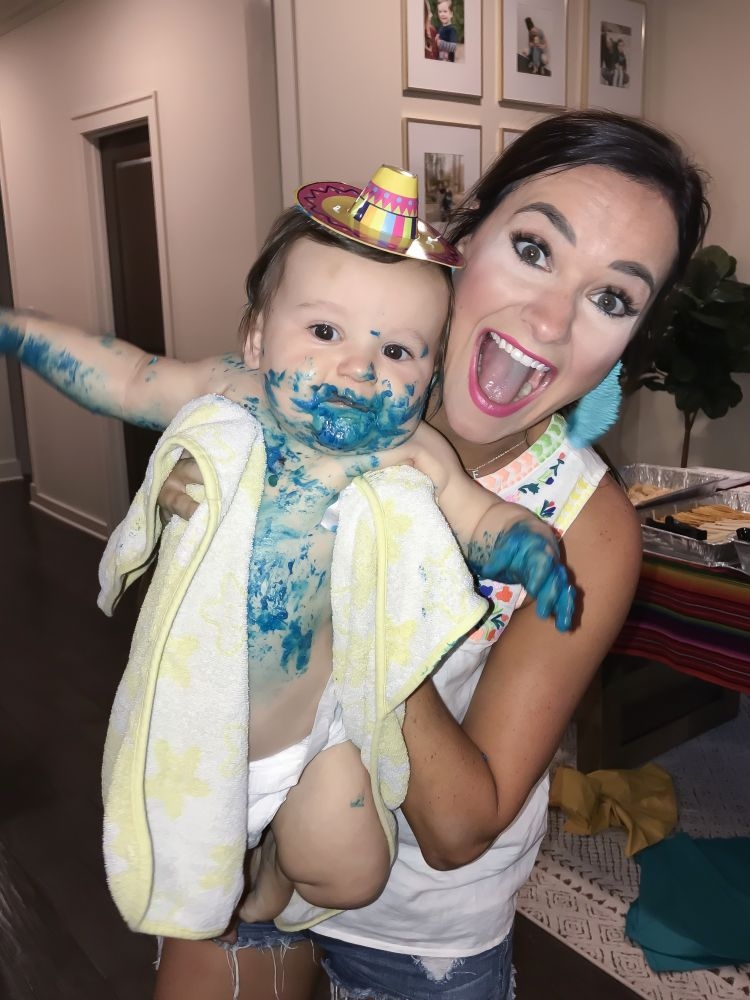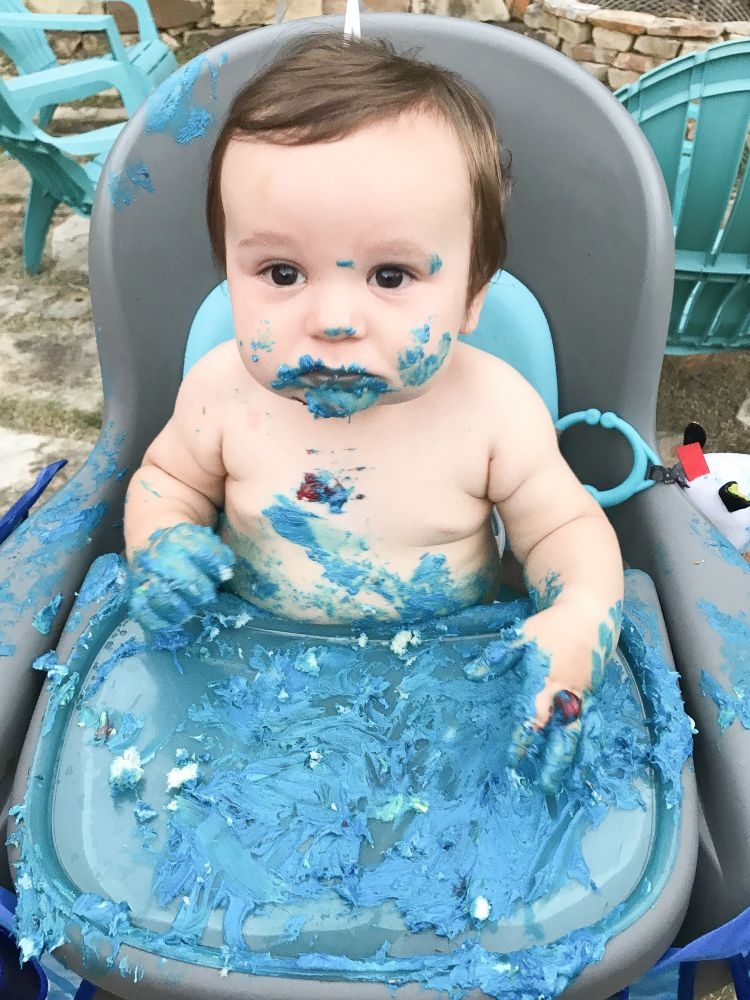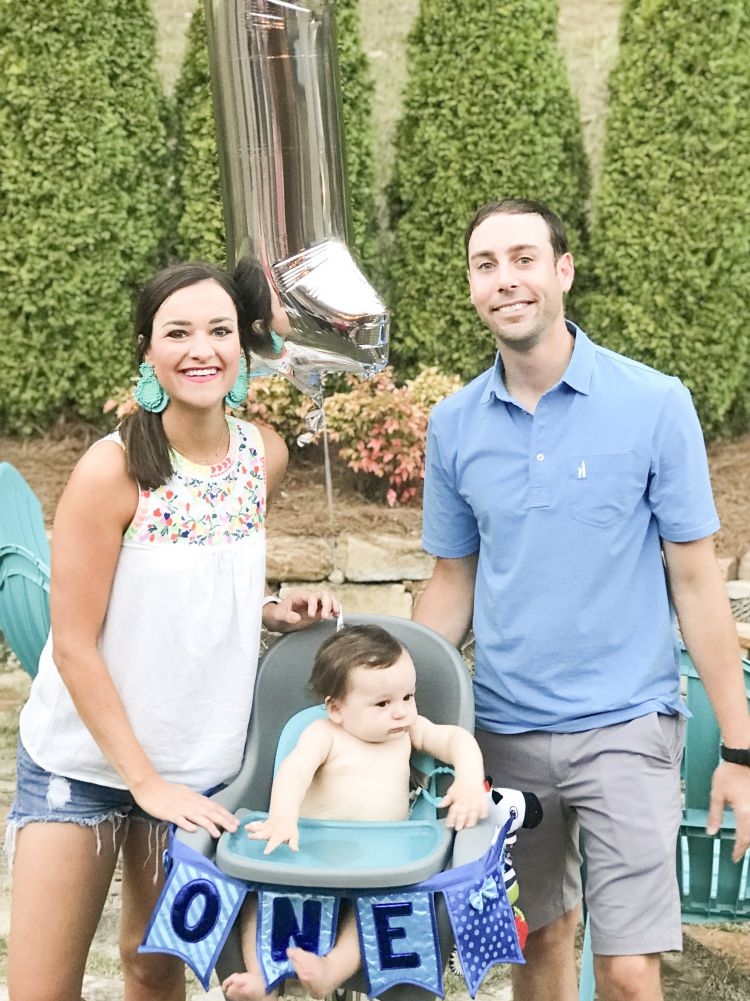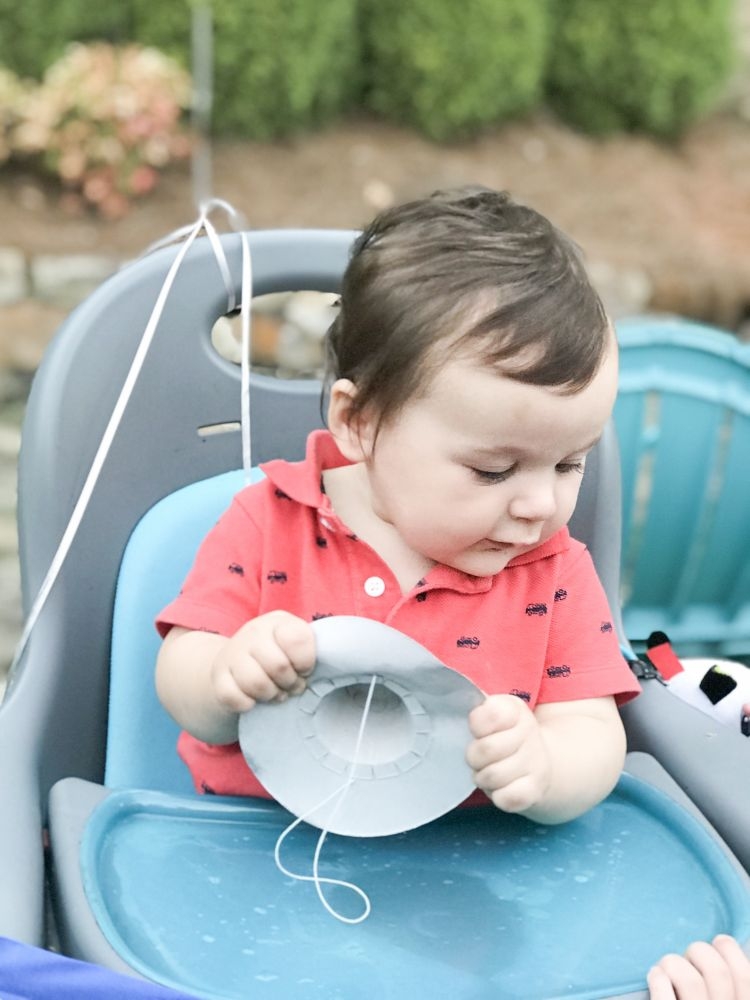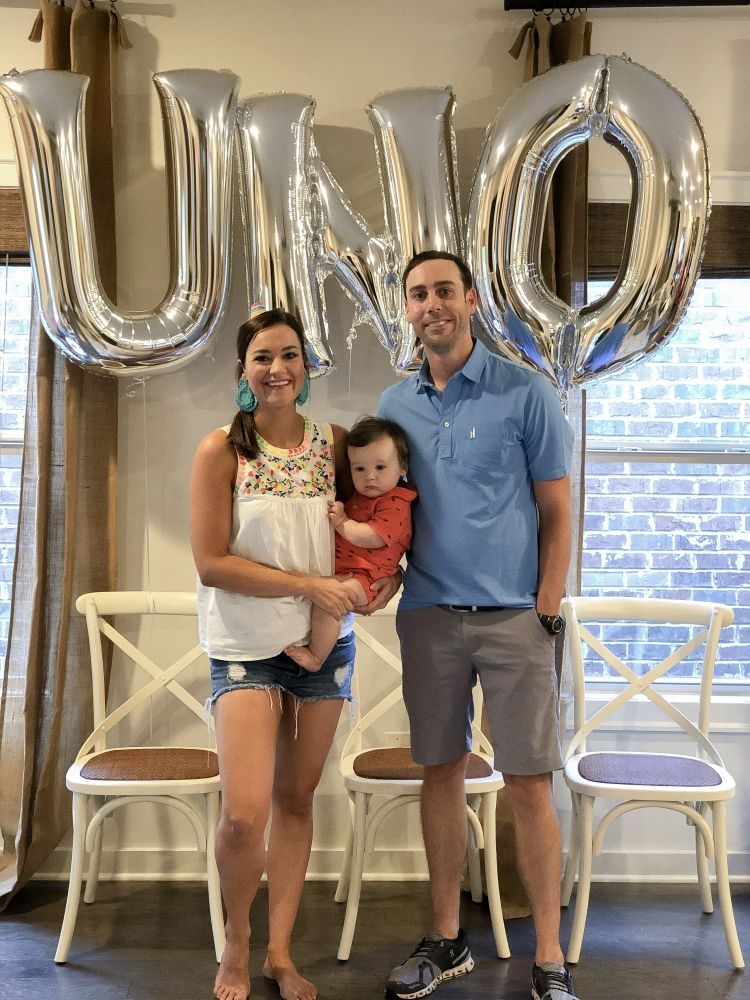 SHOP Finn's First Fiesta Birthday Party Photos: My Initial Necklace // My shorts // My Top is old but found similar on Amazon // Accessory Concierge Earrings (use code ABC123 for an extra discount) // Finn's Romper // Eric's Polo // Eric's shorts // Eric's shoes // Dining Chairs // Finn's High Chair // Dining Table // Fiddle Leaf Tree
I can't believe that baby Finn is already ONE year old! In case you missed his one year video + my love letter to him, you can see that here! We went with a fiesta birthday party theme because I thought it was too cute not to call it Finn's First Fiesta!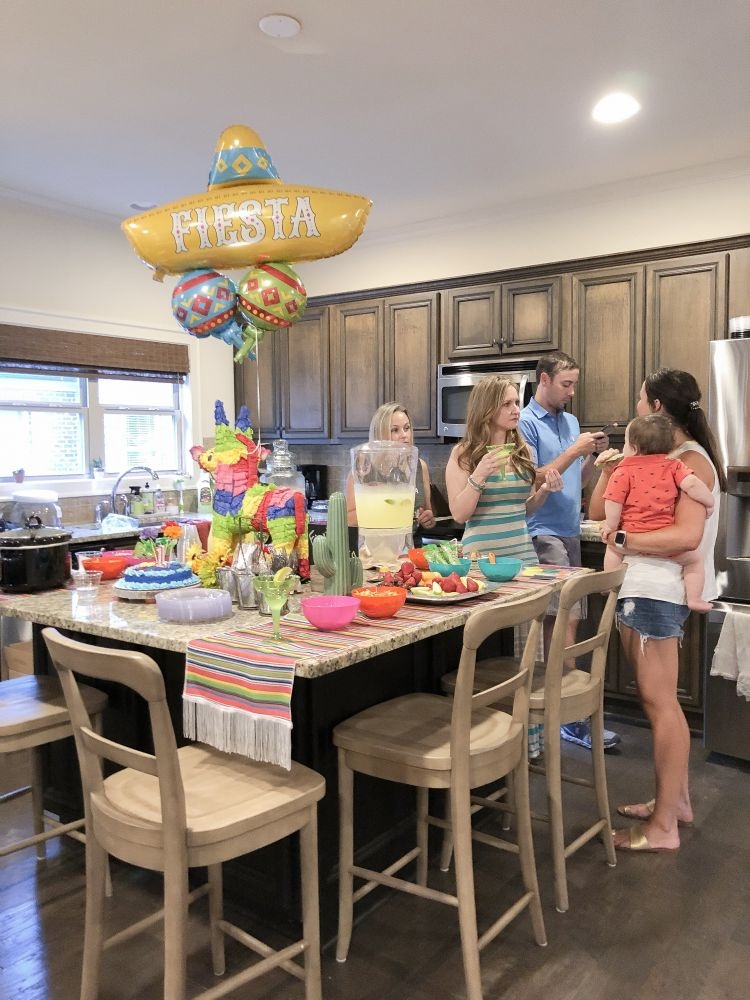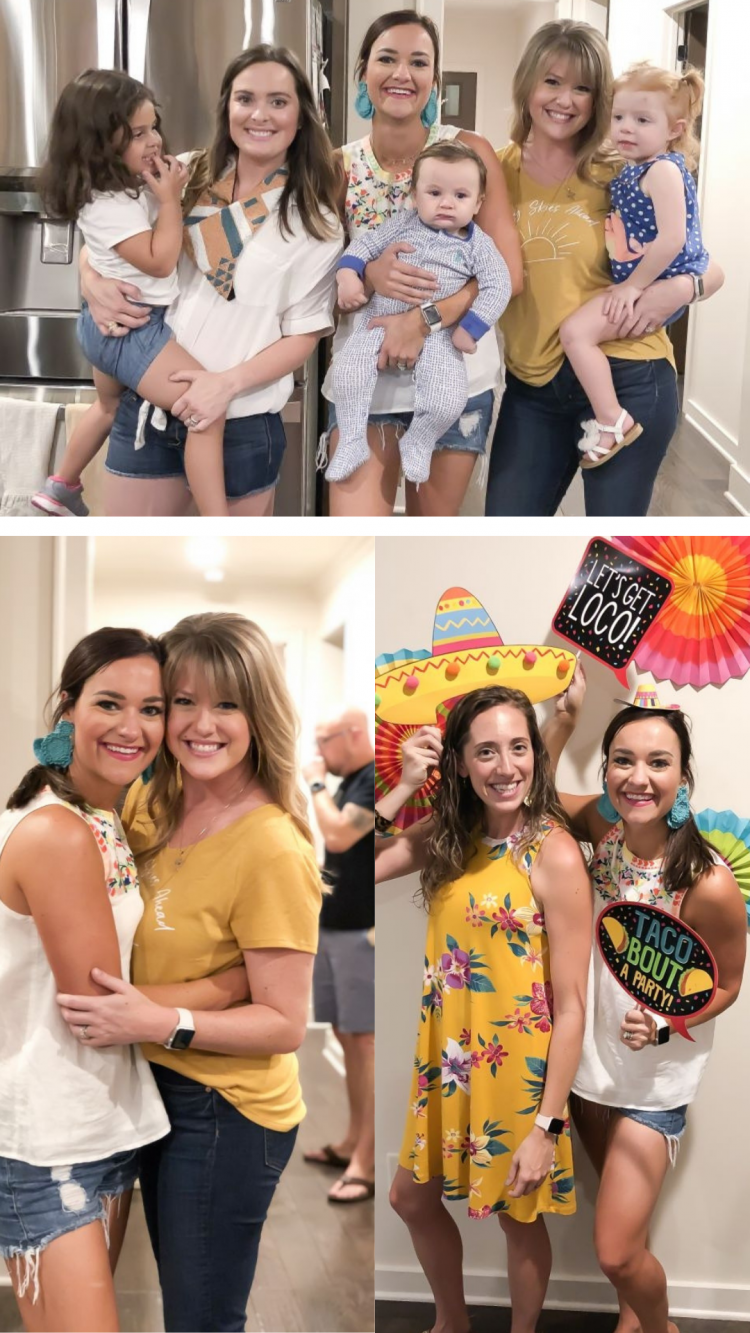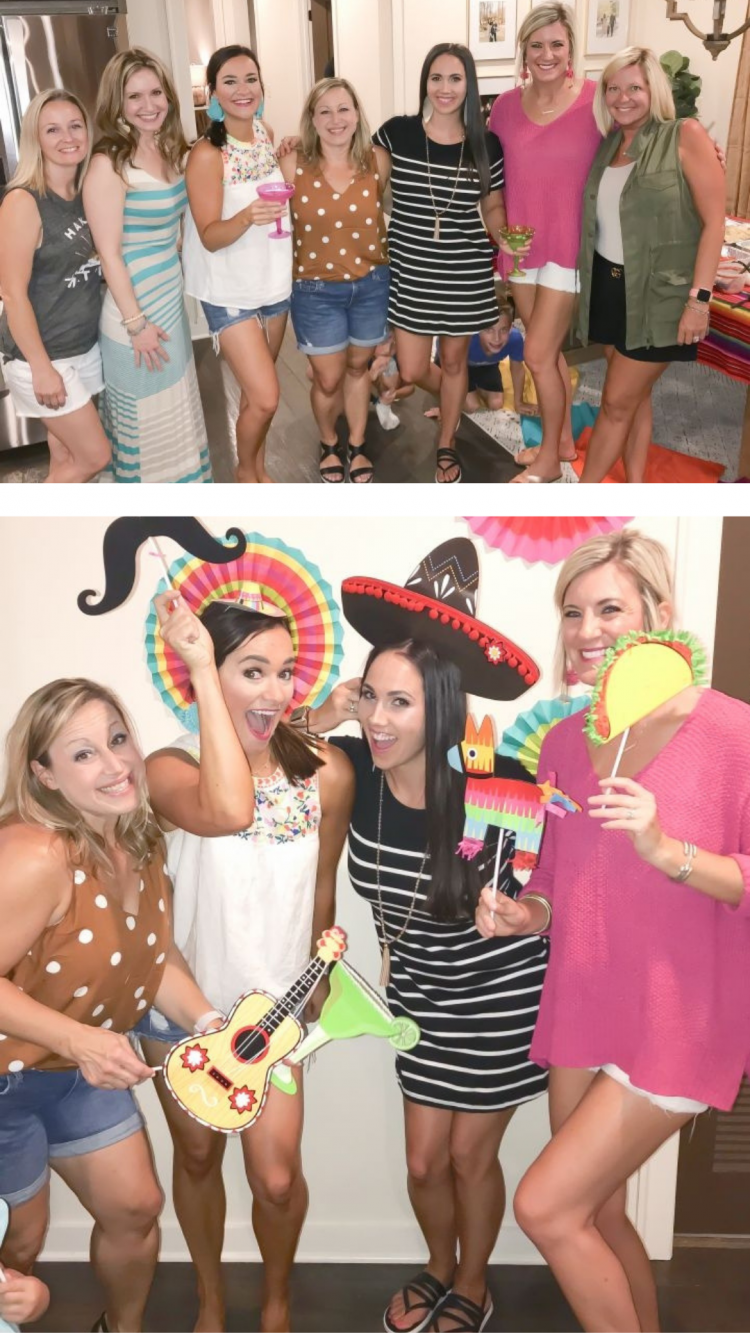 Accessory Concierge Earrings (use code ABC123 for an extra discount)
And not to mention, the first birthday party is more about the parents anyway. Since baby won't remember it, you might as well make it be something fun you can enjoy, right?! We did just that! I love Mexican food and any excuse to have Taco Mama, a margarita, and a party with the people I love the most…so we took full advantage!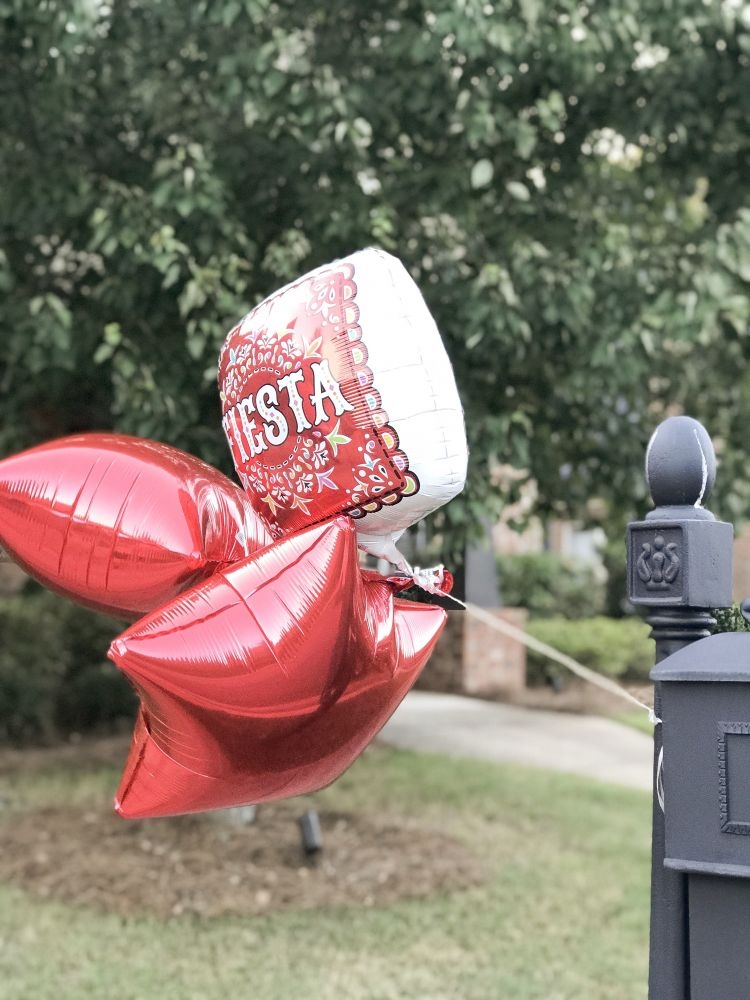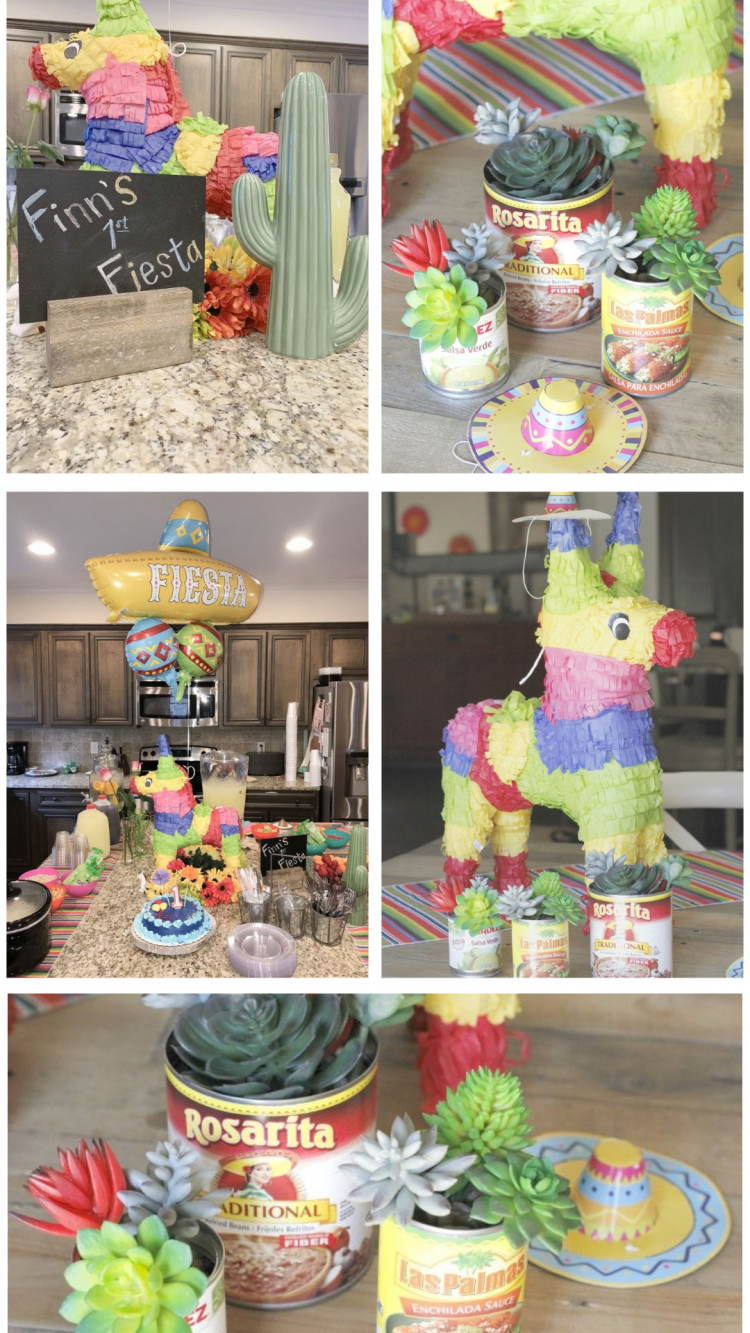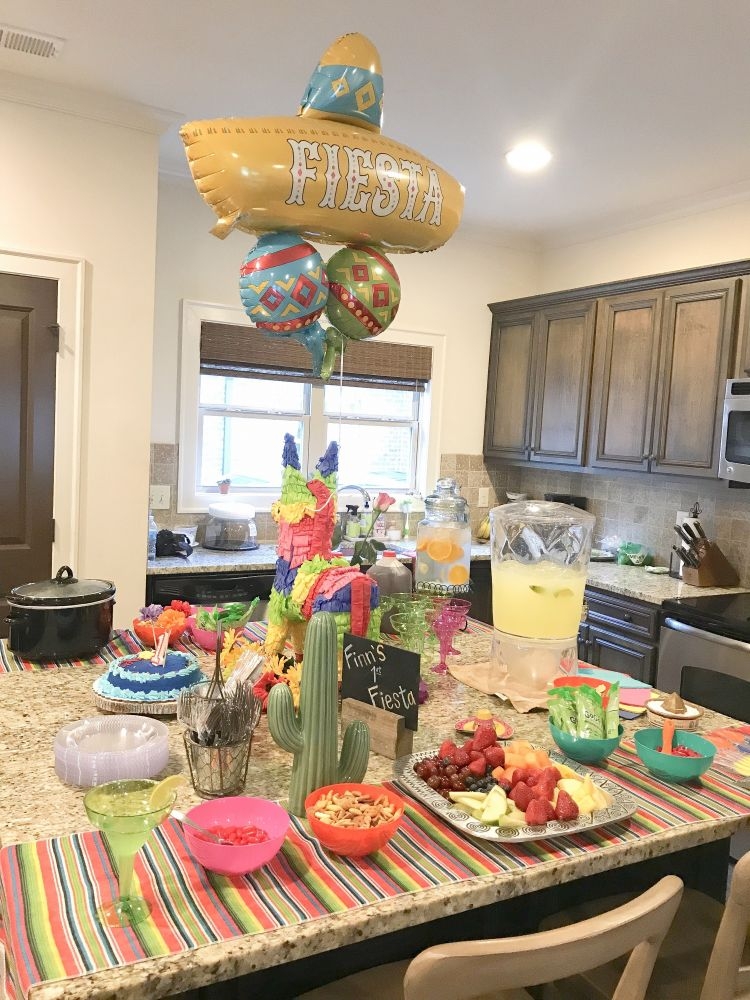 We had fun decorations everywhere! From fiesta themed balloons tied to the front mailbox and centerpiece decoration to the huge balloons that spelled out "UNO" as a fun wall decor piece! We got a 1 balloon to tie to Baby Finn's high chair, cactus goodies, brightly colored napkins and a blanket a friend had from Guatemala for table decor!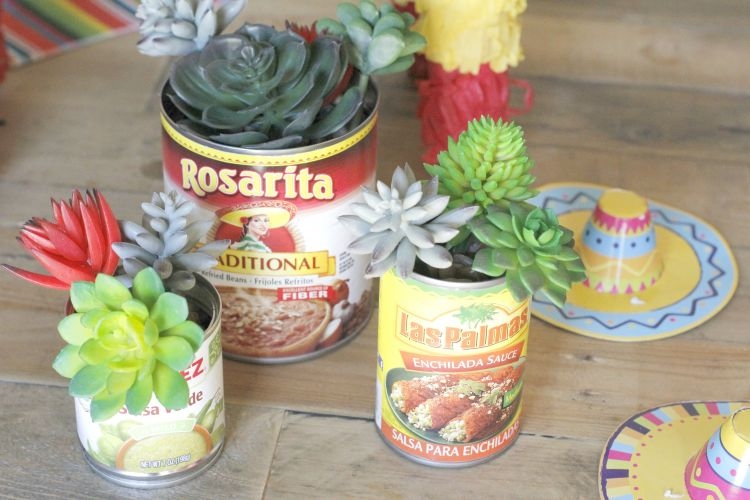 Next, I thought this idea that a friend shared was too cute not to pass along. She did little DIY succulent decor that she let me borrow for the party that was very Pinterest-y. PS: Here's my shameless plug to follow me on Pinterest if you don't already 😉
DIY Succulent Decor
Grab some fun Mexican themed cans of food products at the store.
Get simple smooth rocks/stones and fill the emptied and washed cans with them.
Stuff the cans with a few faux succulent pieces for party flair!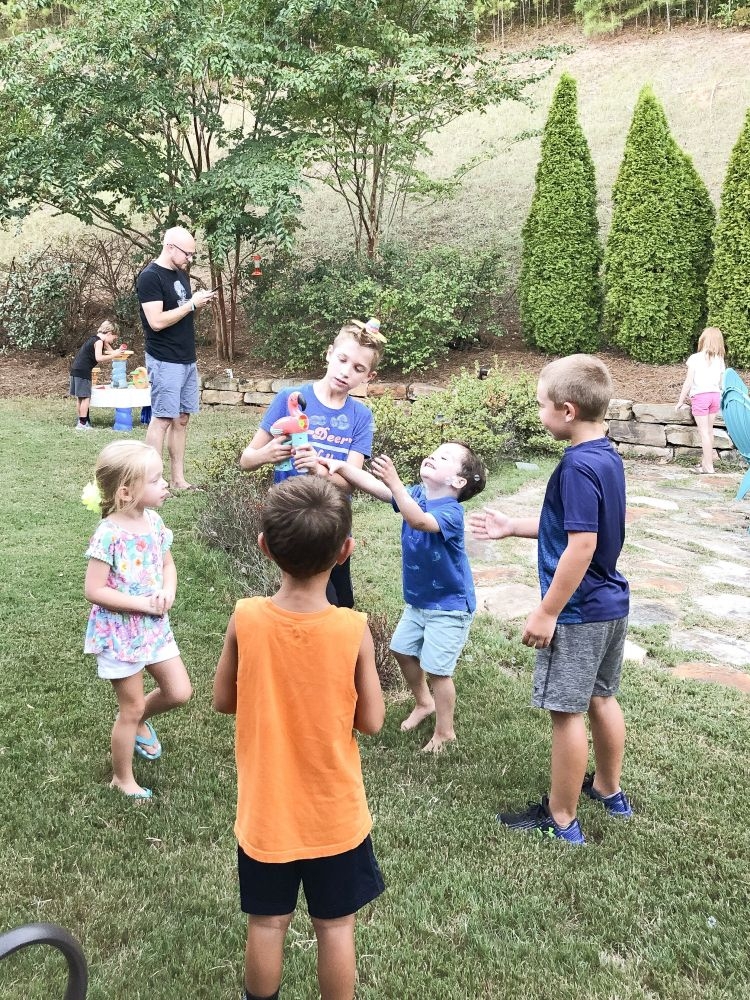 Outside for the kids, we had cornhole set up, sidewalk chalk, water beads and so many bubbles for them to play with. For a quick party favor, we set up a station where guests could fill their own goodie bags with hot tamales and any other themed snacks they chose.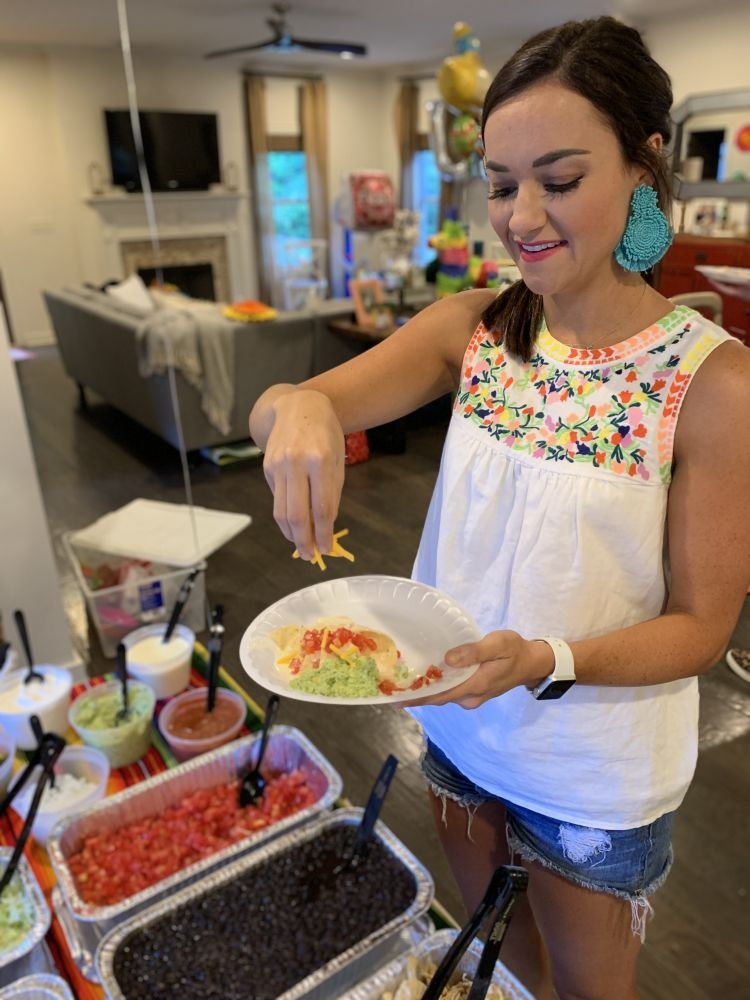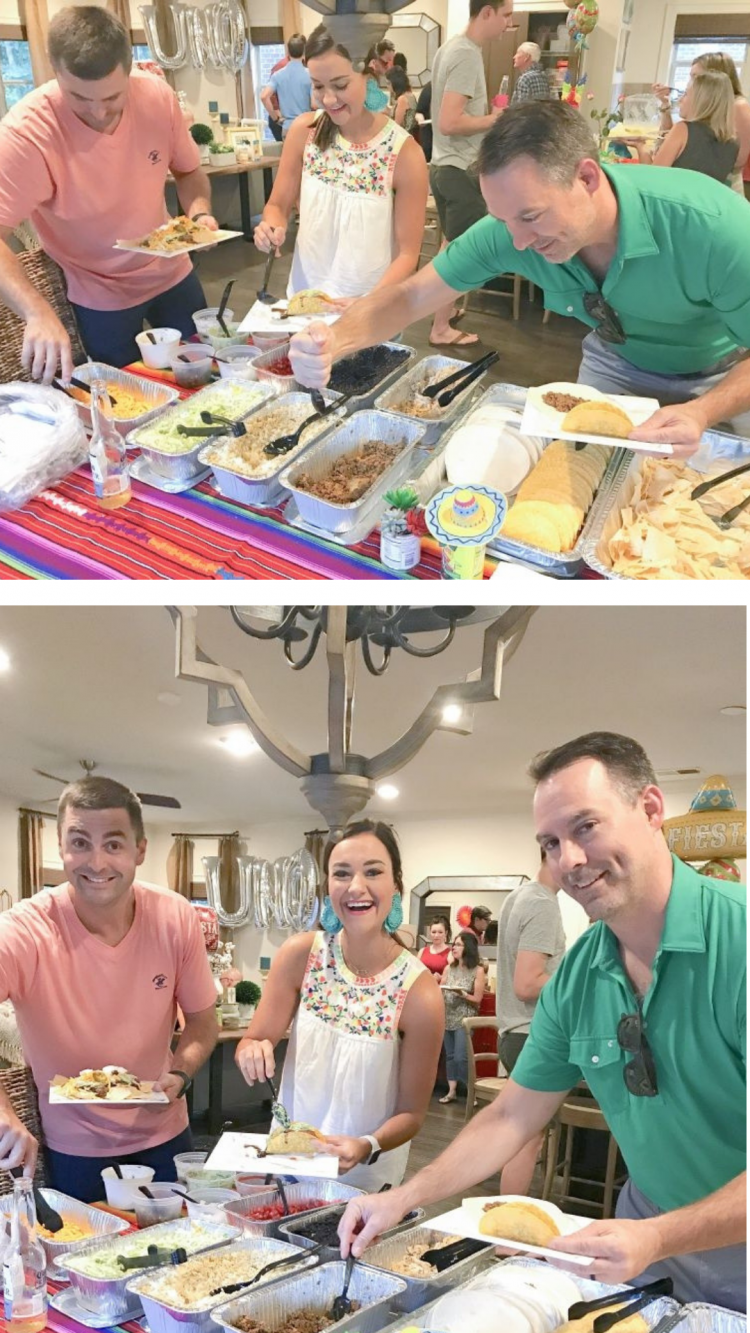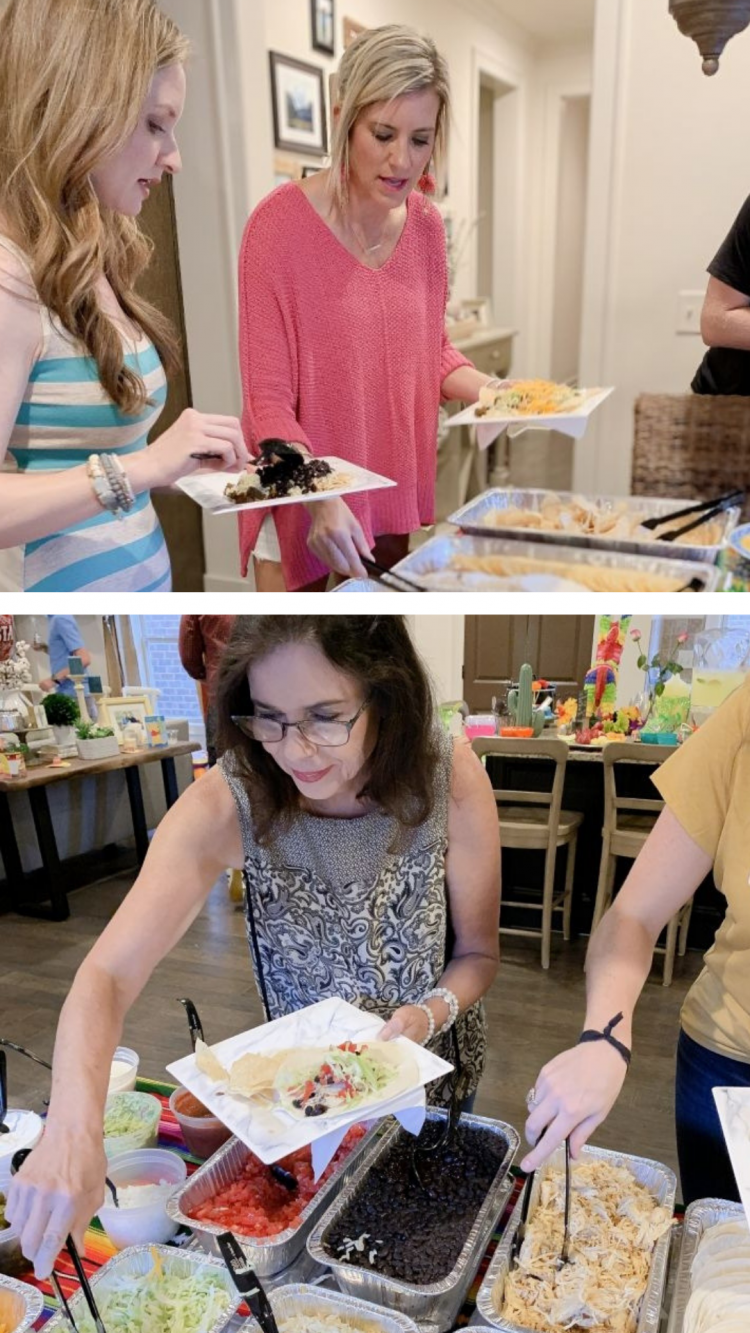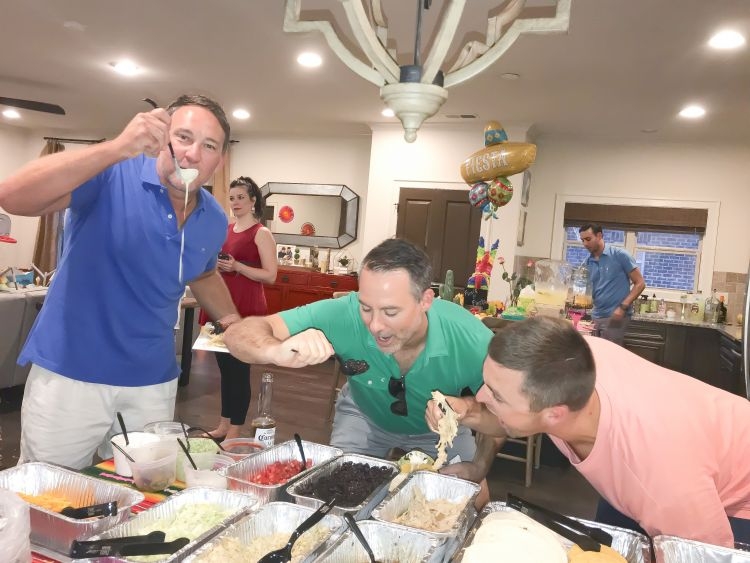 Taco Mama catered the most amazing spread for the party! They provided us a taco bar where guests could make tacos or nachos with all the toppings! One of my favorite pictures from the night was when some of the guys hammed it up with the cheese dip, salsa and toppings… too funny! We went through almost two whole containers of guacamole and almost 3 containers of cheese dip. If you're a local and haven't tried out Taco Mama yet, what are you waiting for?! The watermelon margarita and the flounder bowls are some of my faves!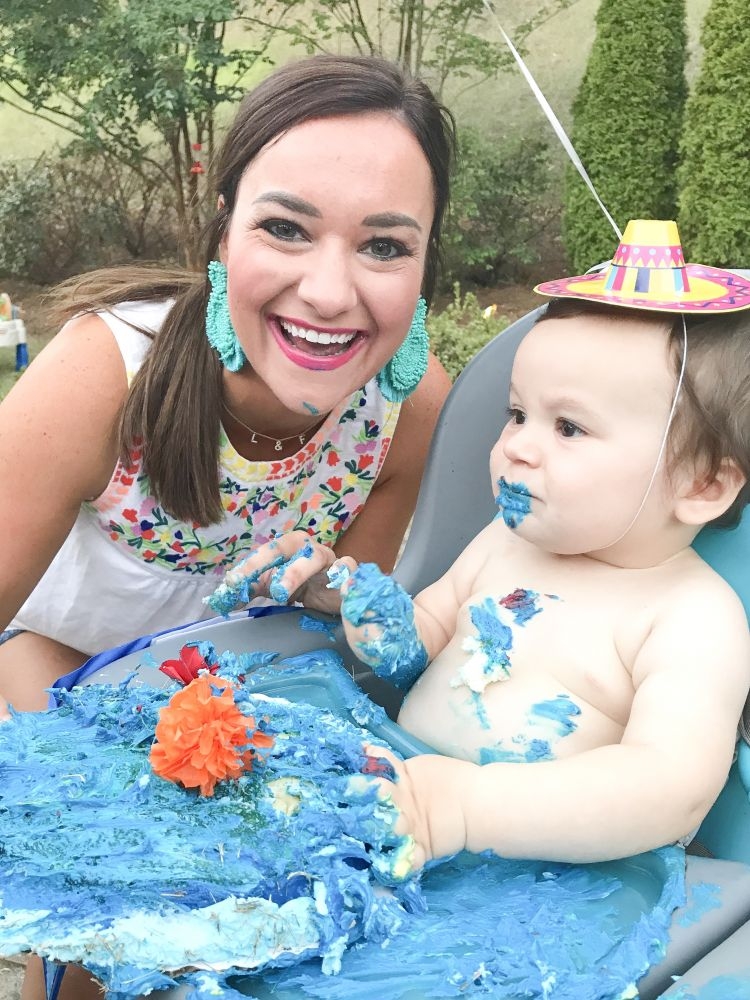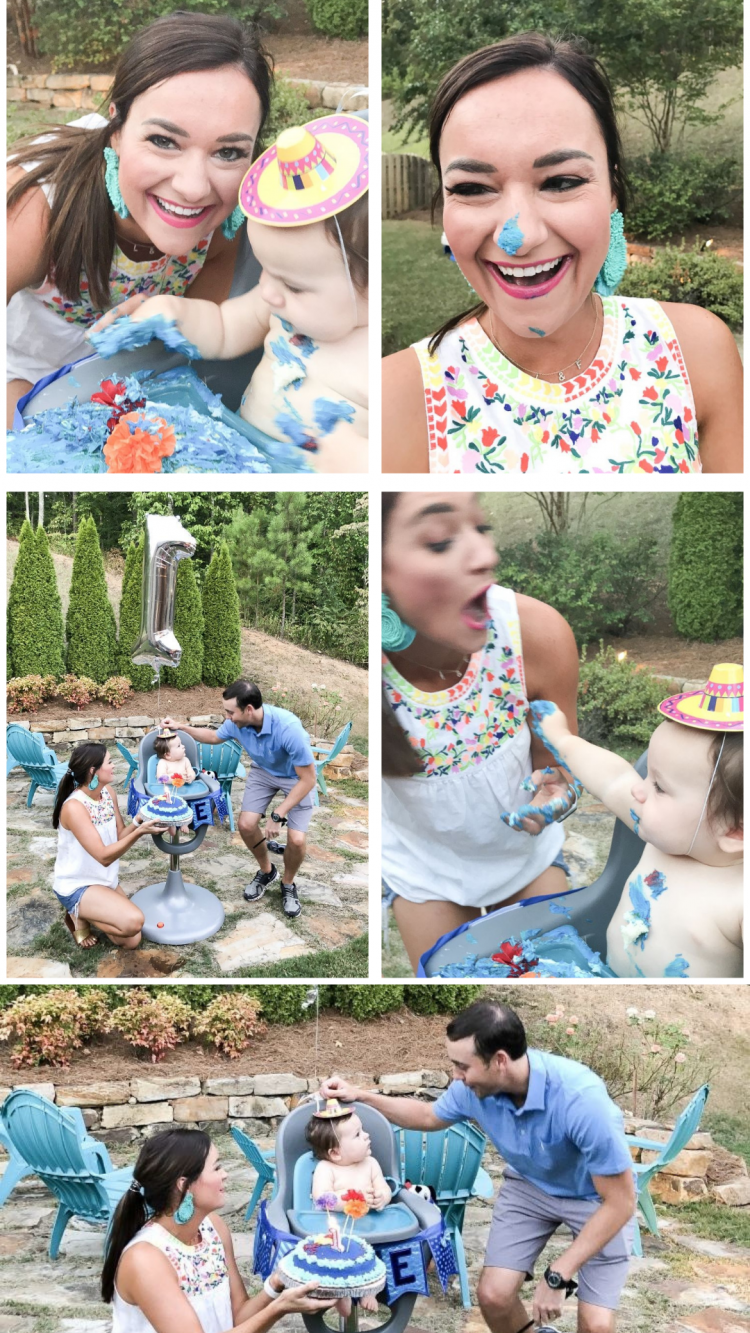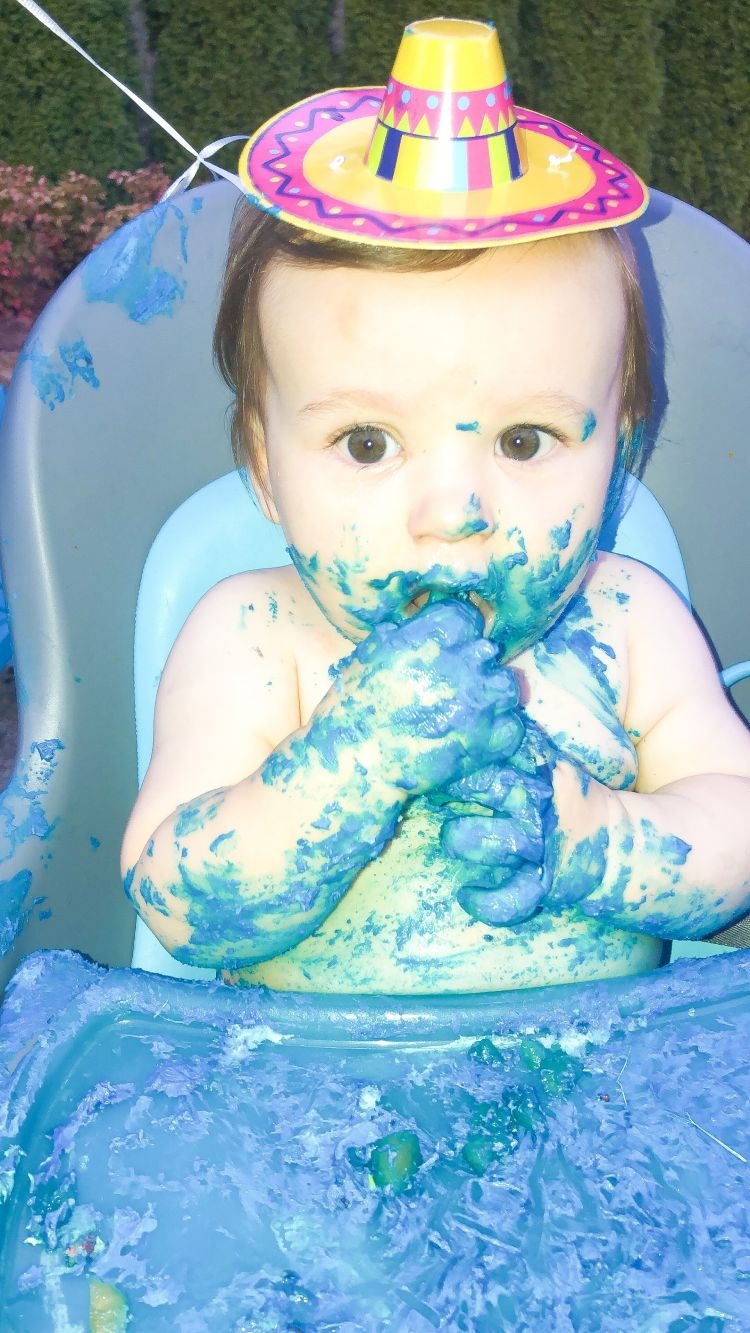 Accessory Concierge Earrings (use code ABC123 for an extra discount) // The Sis Kiss Initial Necklace
I think Finn's favorite part of the night was his smash cake. There was blue icing everywhere (and probably still is)! Before we were even done singing, he was already grabbing for the cake. Within 60 seconds he knocked it accidentally off his Boon high chair and onto the ground where it got covered with grass! HA! He was a total mess and we loved it. He even got mommy in on the action by back handing me with a fist full of icing…getting it on my face too. He just didn't want me to miss out on the cakey goodness too I guess!
Thank you so much to all of our friends and family who were there and for loving on Finn. It means SO much! Thank you to Taco Mama for catering our fiesta and helping us have the best time! Happy birthday sweet Finn! We love you!
SHOP Finn's Fiesta 1st Birthday Party Post Here!

PIN Finn's Birthday Party Post for Later!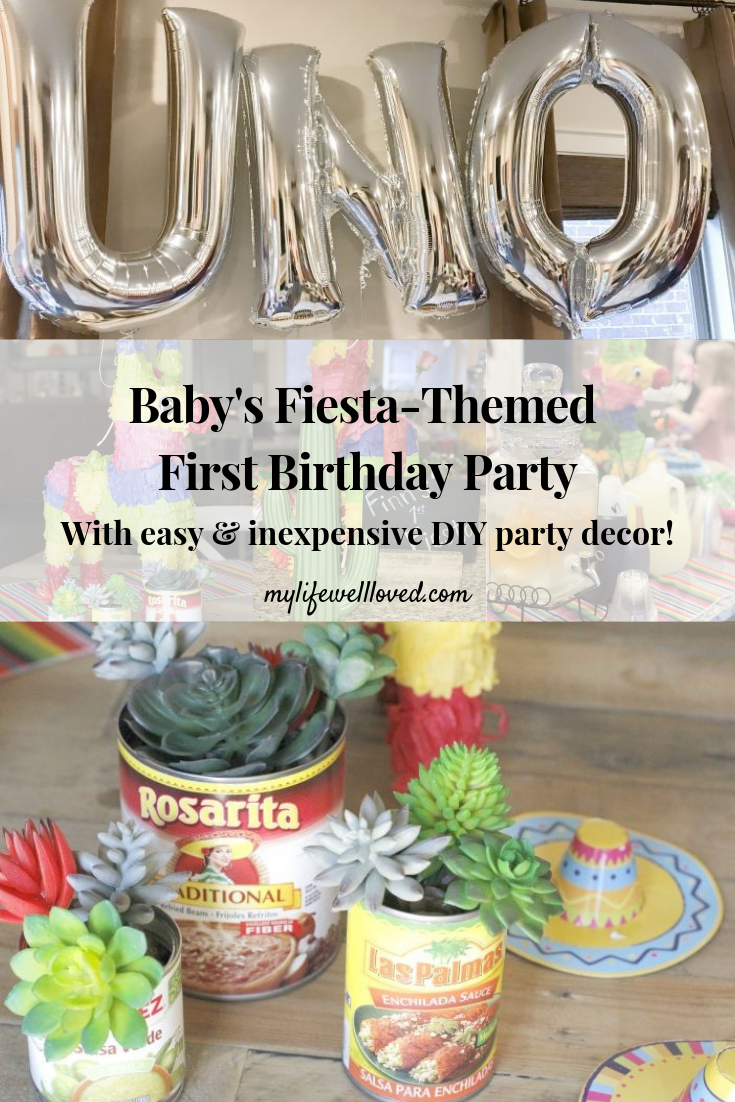 Heather Brown helps busy mamas of young littles who are caught in the hustle to find encouragement in their journey to true health, from the inside out, starting with the heart. Read her journey of learning to live a life well-loved
HERE!