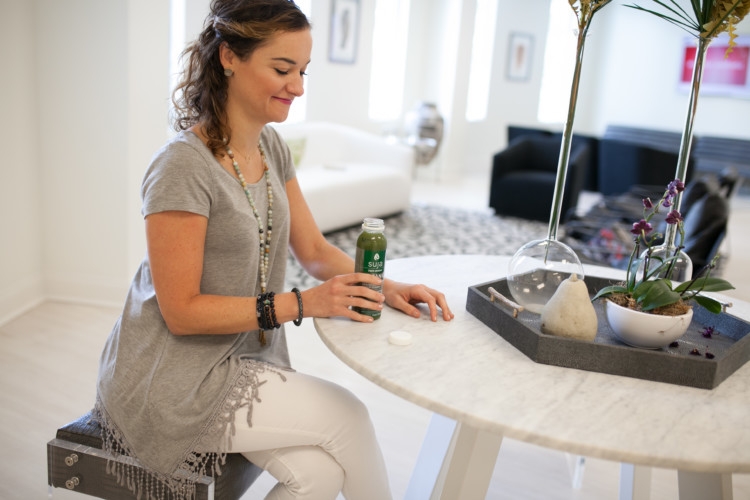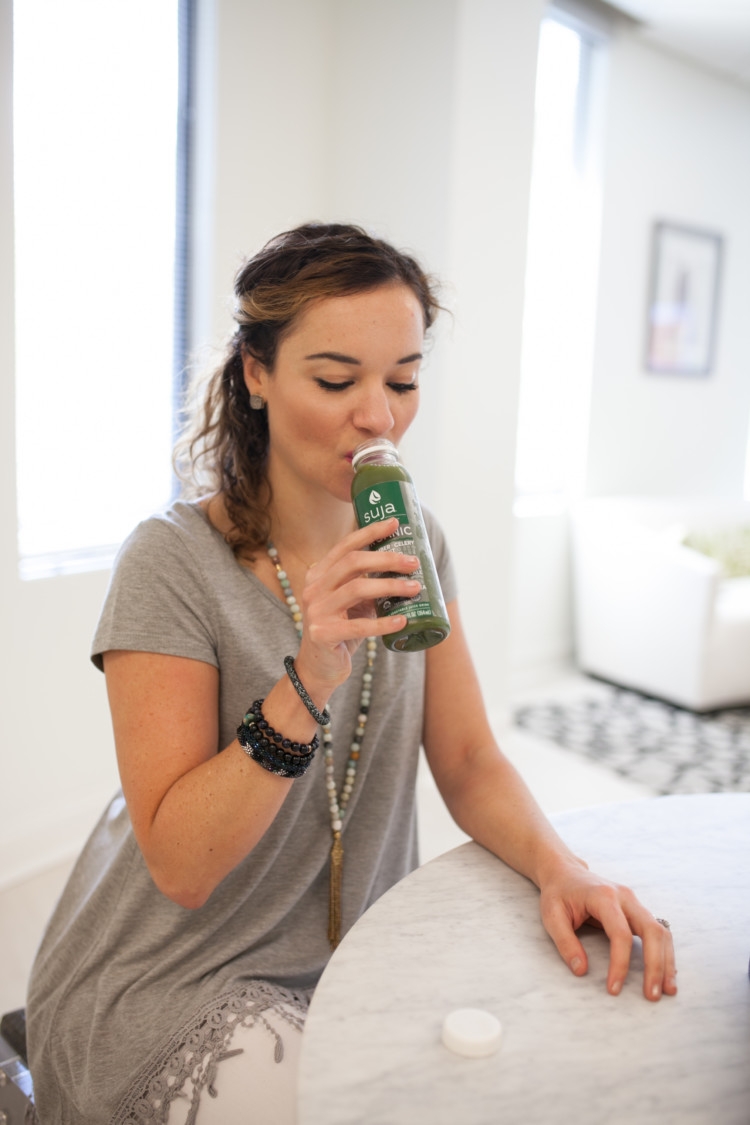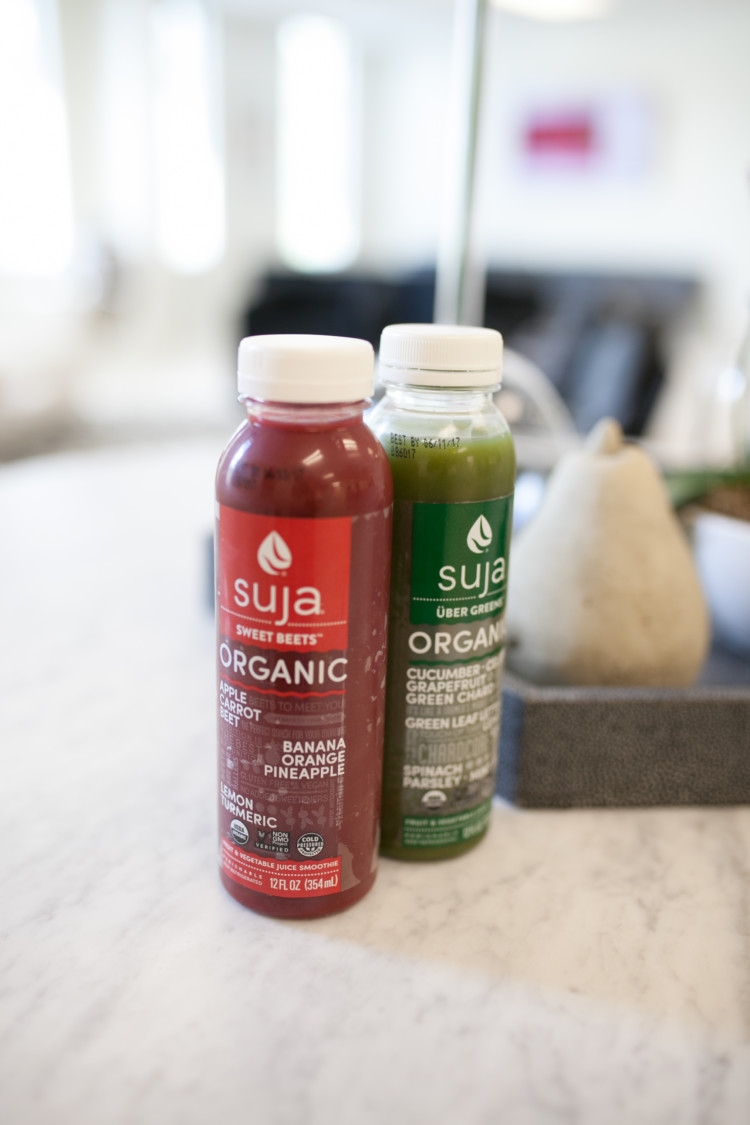 Top (similar) // Jeans (similar / similar) // Necklace // Earrings // Suja Juice
If you've been around MLWL for long, you know this Pure Barre gal loves her some JUICING! Yes, I know…I'm so basic. Except I'm a little too weird and clumsy to be called basic. 😉 I've talked about how to juice without blowing your budget, shared my favorite green juicing recipe, and my favorite red love your body juice and now I want to dive into everything you need to know about juicing.
I asked my Instagram fam to send in any questions they had last night so if I get any more questions, I'll add them in and answer to the best of my knowledge.
Why should you juice?
People have different goals in mind when they juice but juicing can cause your energy levels to go up, get rid of excess water weight, cause your body to start detoxing heavy metals and environmental pollutants, can cause you to lose weight, and gives your body and gut a chance to heal and rest. Basically, it would be really hard for you to ingest all the vegetables you get in with that 1 drink all day long, let alone in the short time frame it takes to drink it. If you live here in Birmingham, you can learn more about Sprout & Pour's owner's experience and why she started juicing. I LOVE their Beetnik & Spring flavors.
What benefits do you see from juicing?
I have done a day long juice fast before, twice in fact if memory serves me correctly. I'm not going to lie, it was hard and I struggled for energy. I definitely shouldn't have worked out that day. Although I don't do juicing detoxes or cleanses often, I do love grabbing one or making one when I know I haven't gotten enough fruits and veggies in that day. It's almost impossible to get in the recommended amount of produce when you're an on the go mom. Y'all know! I typically notice my skin is brighter and clearer as well as feel an energy boost as if I'd had my coffee, it's crazy!
What do I like to juice?
I love to use carrots (and grapefruit) because of their beta-carotene and the fact that living in the south in the heat, they can actually can keep you from getting a sunburn and darkens the color of your skin if you have enough. Isn't that cool?
Cucumbers are great because they produce a lot of juice and cucumber contains silica which is great for your skin and eyes. Celery has tons of electrolytes, and makes a lot of juice as well. Kale is THE KING of the vegetable kingdom. I throw it in everything I can…smoothies, juices, salads. Seriously, load up, y'all! And if you don't think you like it, have you tried multiple kinds? There's more than just one! You might be surprised.
I try to avoid juicing too much fruit to minimize my sugar consumption. I eat a lot of fruit anyway and in fact, some of my friends who started juicing a lot ended up getting cavities which their dentists attributed to too much sugar in their juices! Eek. To be extra cautious, you can always brush your teeth after a juice. I just learned recently lemon is a fruit that doesn't have much sugar and has tons of Vitamin C, so it's a good option for a fruit to throw in.
I used to loathe the green and beet juices as I started dipping my toe in the shallow end of the juicing pool. But now, I think the greener the juice, the better I like it. I also typically love beet juices now and the Suja Beet one is one of my favorites!
What are SIMPLE juice recipes? All the recipes I find in a book I have call for such WEIRD ingredients that (let's be honest) I'm not going to go out and buy!
Honestly, my red juice and green juices I mentioned in the beginning of this article are my go to's. BUT, honestly, many times, I'll just throw whatever I have on hand into the juicer. If I taste it and it's too bitter, I'll put in a bit of fruit. I also get inspiration from my favorite local juicery's websites like Sprout & Pour and The Pantry.
What does your alkaline level have to do with juicing?
I learned recently from my friend Steele who has cancer that another great reason to juice is to alkalize your body. Sadly, most Americans have highly acidic bodies. Diseases like cancer grow abundantly in acidic environments. Scientists have long stated their belief that creating an alkaline environment could be one of the best ways to fight off disease, so how amazing is that?! She has started drinking alkaline water as well so there's other great options to combat this.
Want to try out juicing for yourself? Veronika from Veronika's Blushing, Jessica from Happily Hughes, Laura from Walking in Memphis in High Heels and I have teamed up with Suja to giveaway a one-month supply of Suja juice to help you juice on the go! Enter to win using the rafflecopter below and make sure you visit their blogs to see their sugar challenge updates.
SUJA juices are all cold-pressed.  They are 100% organic and made from fruits, vegetables and other natural ingredients.  There are no preservatives or additives.  When you drink Suja cold pressed juices, you get even more of the good vitamins and enzymes from the fruits and veggies, unlike other kinds of juices that aren't cold-pressed. I have been drinking these for years and still love them.
In case you missed it, here's week 1 & 2 recaps from the sugar challenge:
Oh, and before I forget don't miss out on the HUGE Sam Edelman FLASH SALE! I've linked up some of my favorite shoes from it below but they are going quickly. Some of the ones I wanted have already sold out!
Shop the Juicing Post: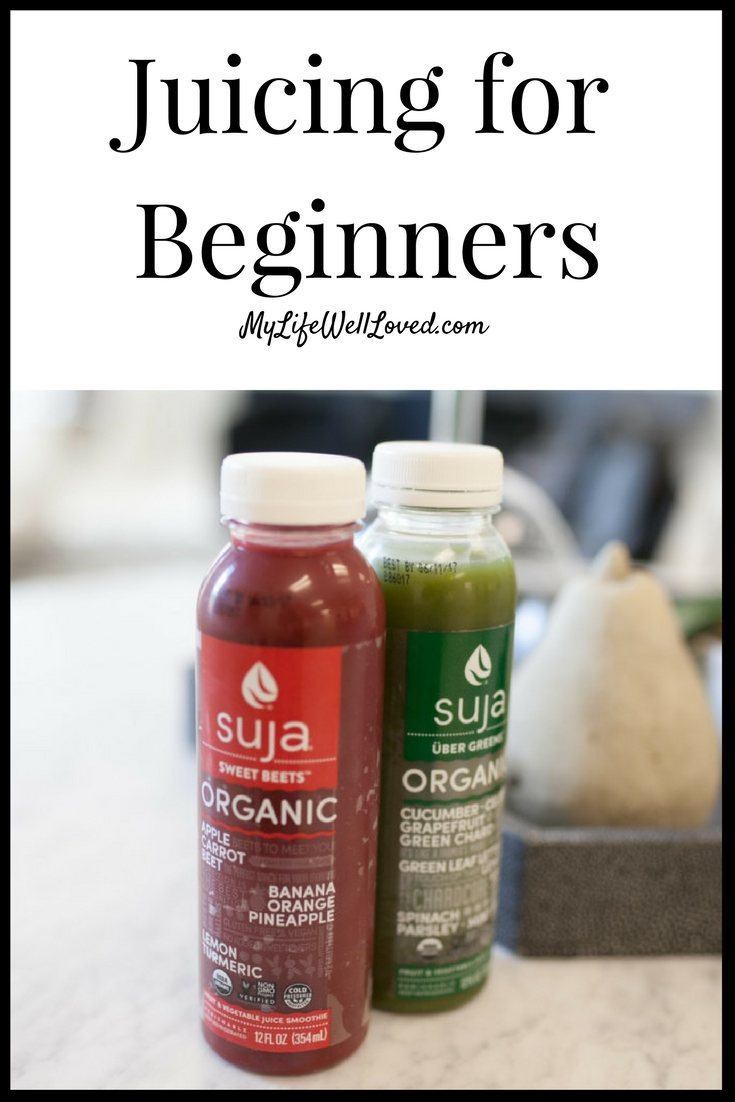 Photos: Casey Marie Photography
Heather Brown helps busy mamas of young littles who are caught in the hustle to find encouragement in their journey to true health, from the inside out, starting with the heart. Read her journey of learning to live a life well-loved
HERE!