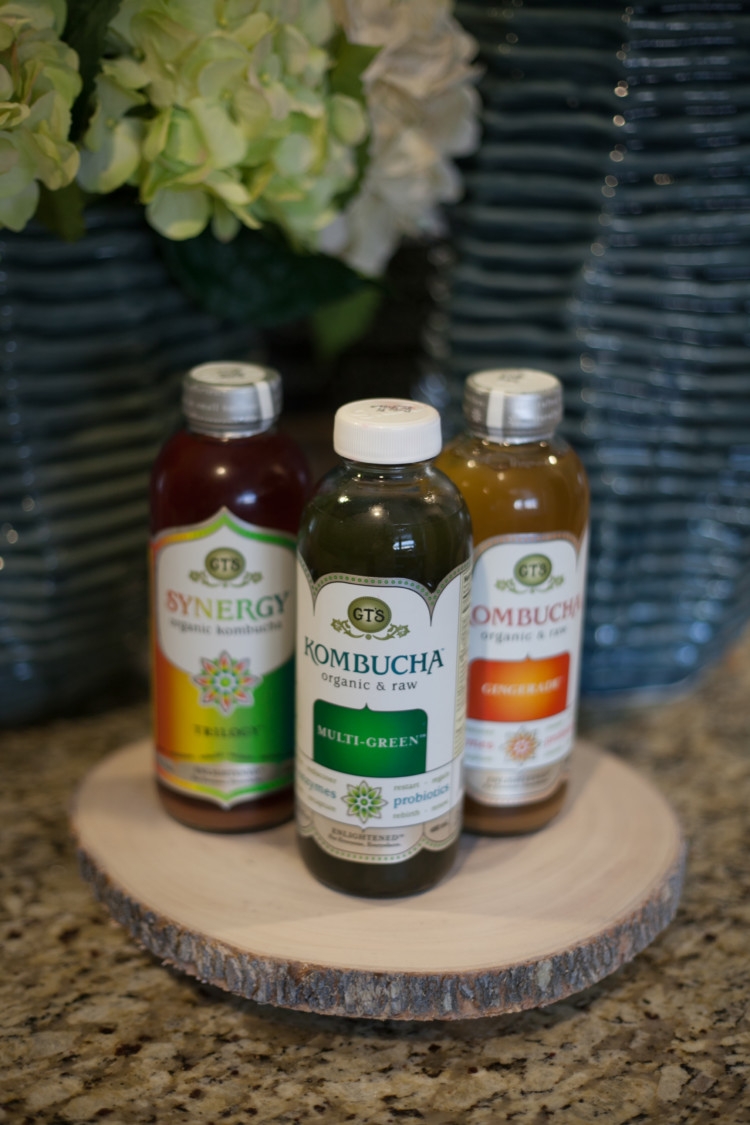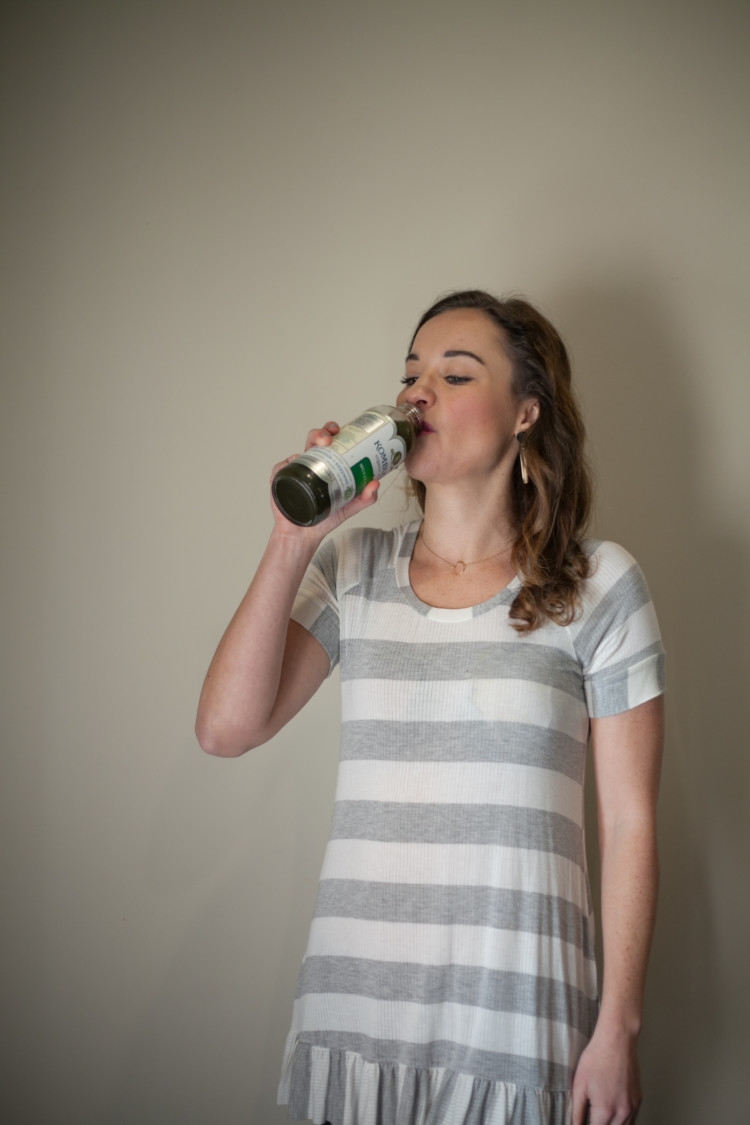 Top (similar on sale) // Necklace // Kombucha // Tree Slice serving ware
Happy Friday! I'm so excited to welcome my intern, Kate to the blog today! She is writing a guest post for me today about all the benefits and everything you need to know about kombucha. I've been drinking it off and on for a long time now and have even tried it homemade. How's that for daring? I'd highly encourage you to try several different flavors and brands until you find the kind you like best. I love the hibiscus flavor!
Here's the key things you should know about kombucha and then we'll dive in even deeper into how and why it works.
Kombucha is a fermented beverage and is used as a functional food.
It contains a colony of bacteria and yeast that are responsible for initiating the fermentation process once combined with sugar
It contains vinegar, b-vitamins, enzymes, probiotics and a high concentration of acid
Known to improve digestion, weight loss, increased energy, cleansing, detoxification, immune support, reduced joint pain,
Detoxification: it counteracts liver cell toxicity.
Digestion: the antioxidant progress of this counteracts free radicals that create mayhem in the digestive system
Energy: the energy you will get from drinking this beverage is from the iron that is realized during the fermentation process.
What is Kombucha?
Kombucha is a fermented beverage and is used as a functional food, which are foods that promote optimal health for your body. It begins as a sugary tea, which is then fermented with the help of a "scoby". "Scoby" is an acronym for "symbiotic culture of bacteria and yeast". This process is similar to making vinegar.
What does it taste like?
After your first taste of it, you may be surprised…it is a quite a unique taste. The taste is similar to beer or a bubbly soda, but with a hint of vinegar. It is bubbly, tart and a little sweet. There are also many flavors that will alter the taste. After a few more sips, I find it to be light and refreshing. 
What are the benefits?
Energy: For me, Kombucha gives me a lot of energy. I do not even have to finish the entire bottle to feel energized. I have been starting to use it as an alternative for coffee.
Digestion: Kombucha is jam packed with probiotics. These probiotics are produced during fermentation. Probiotic bacteria helps digestion, inflammation and can help with weight loss. It is a good habit to try to always make sure you are add probiotics into your diet.
Protection against common diseases: Heart disease is the number one cause of death in the world. Kombucha is known to improve cholesterol, which will decrease your chances for heart problems greatly. It has also been proven to slow down the digestion of carbs, which will improve liver and kidney function, and reduce blood sugar levels, all common symptoms in Type 2 Diabetes.
Build up immune system: Kombucha is loaded with antioxidants, which toughen your immune system.
Other great benefits: Kombucha also may help reduce anxiety levels and maintain healthy skin and hair. What more could you want?
 Where can you buy it?
Kombucha is very popular in health grocery stores, Amazon, and even at your local Publix, Walmart or Target.
My favorite brands are:
Have you tried it yet? What's your favorite flavor?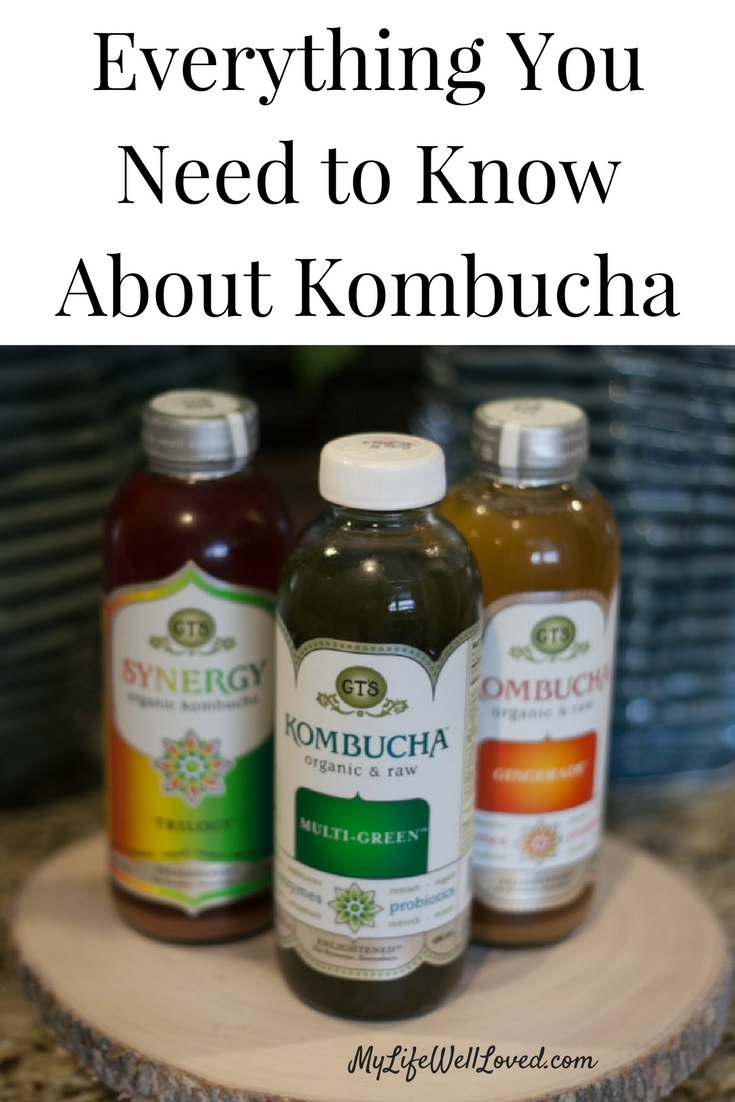 Photos: Casey Marie Photography
Heather Brown helps busy mamas of young littles who are caught in the hustle to find encouragement in their journey to true health, from the inside out, starting with the heart. Read her journey of learning to live a life well-loved
HERE!