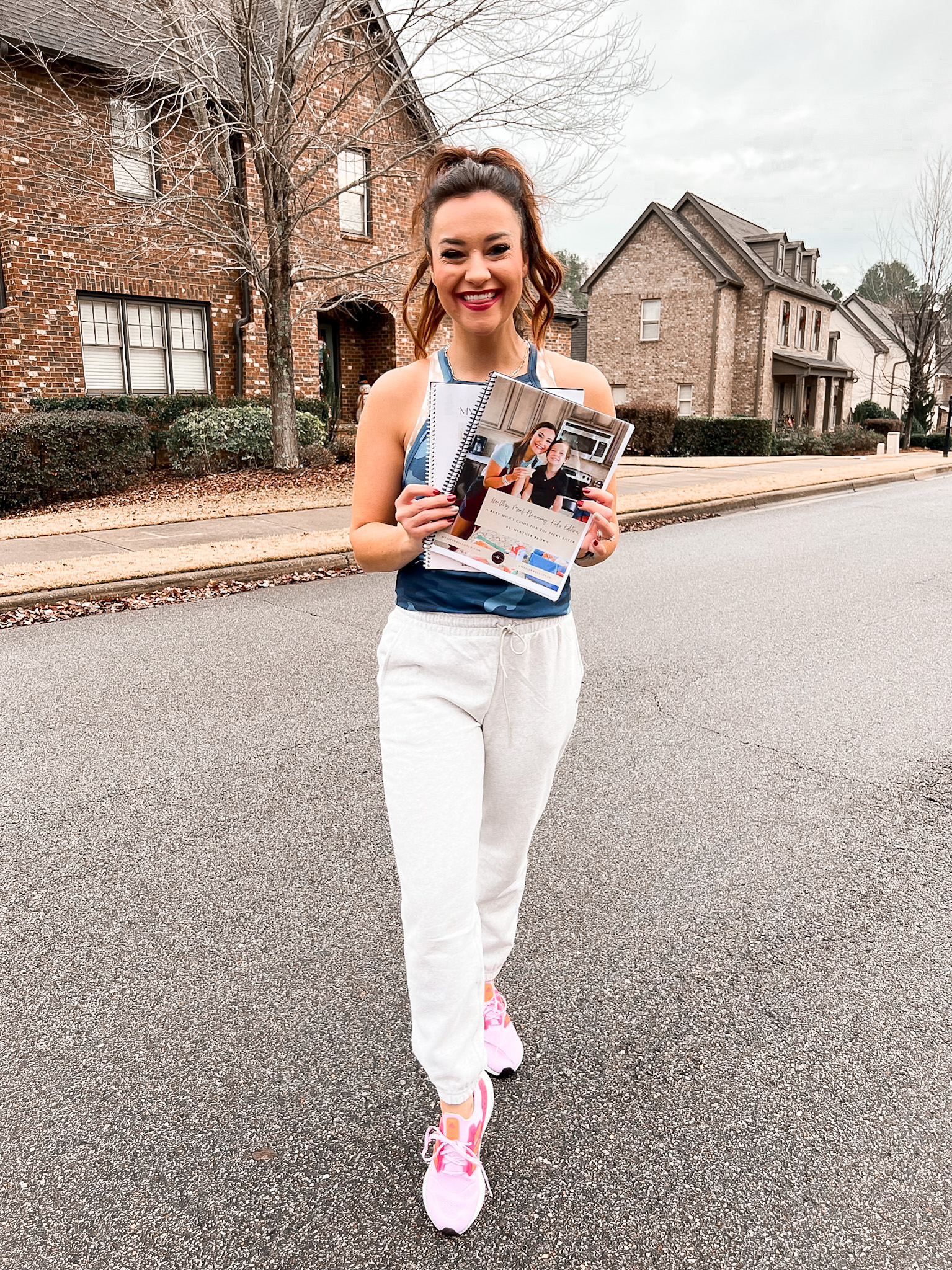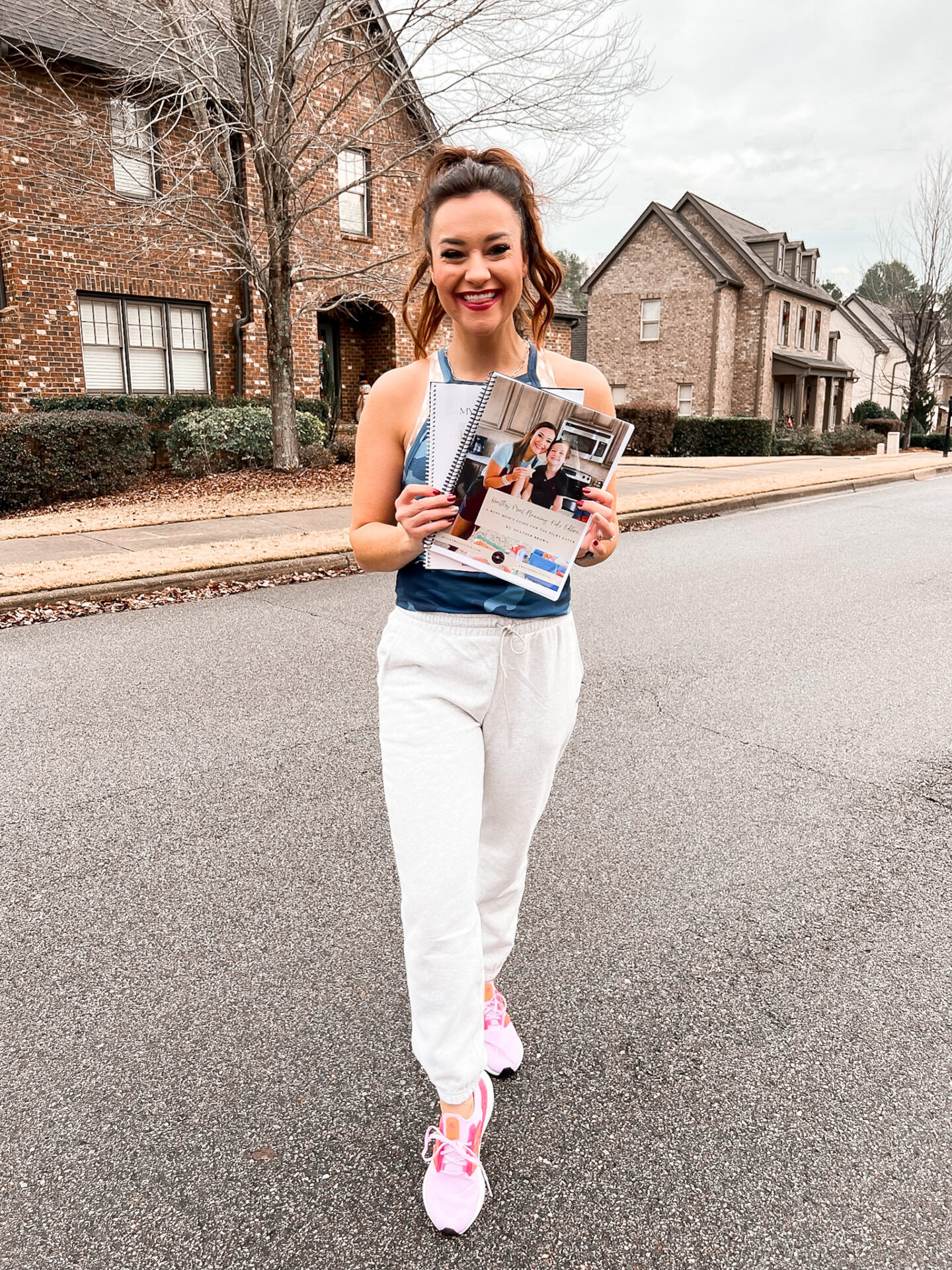 Shop this Fabletics outfit HERE!
A huge thank you to Fabletics for partnering with me on this blog post about staying on track with health goals during busy seasons! #fableticsambassador
We all know it's a challenge to stay on track with health goals during busy seasons, so here are 5 tips that help me! For some people, the busiest season is Q4 and the holidays. For some people, it's tax season in April or like me, it's August when we have both boys' birthdays and back to school in one month!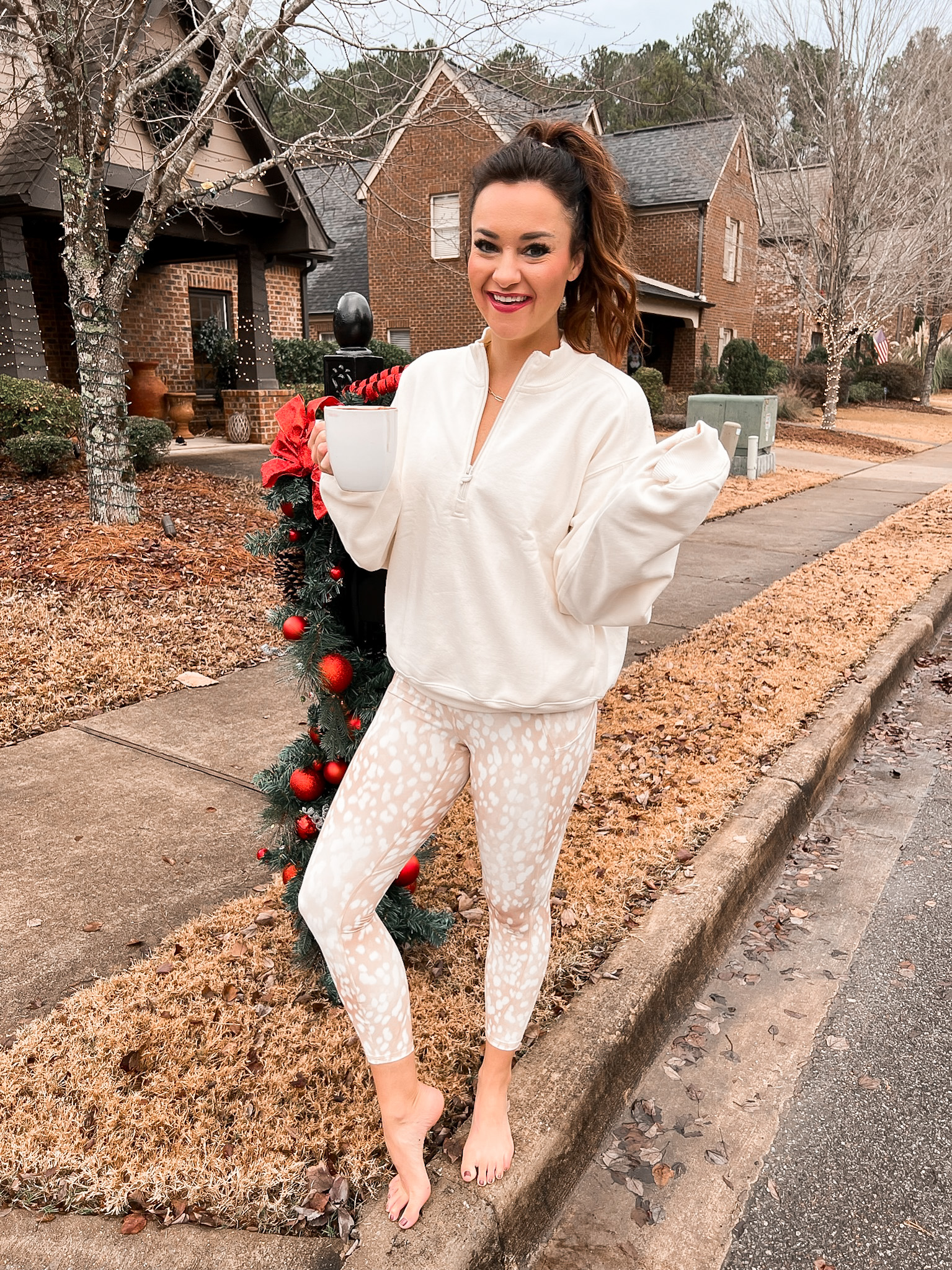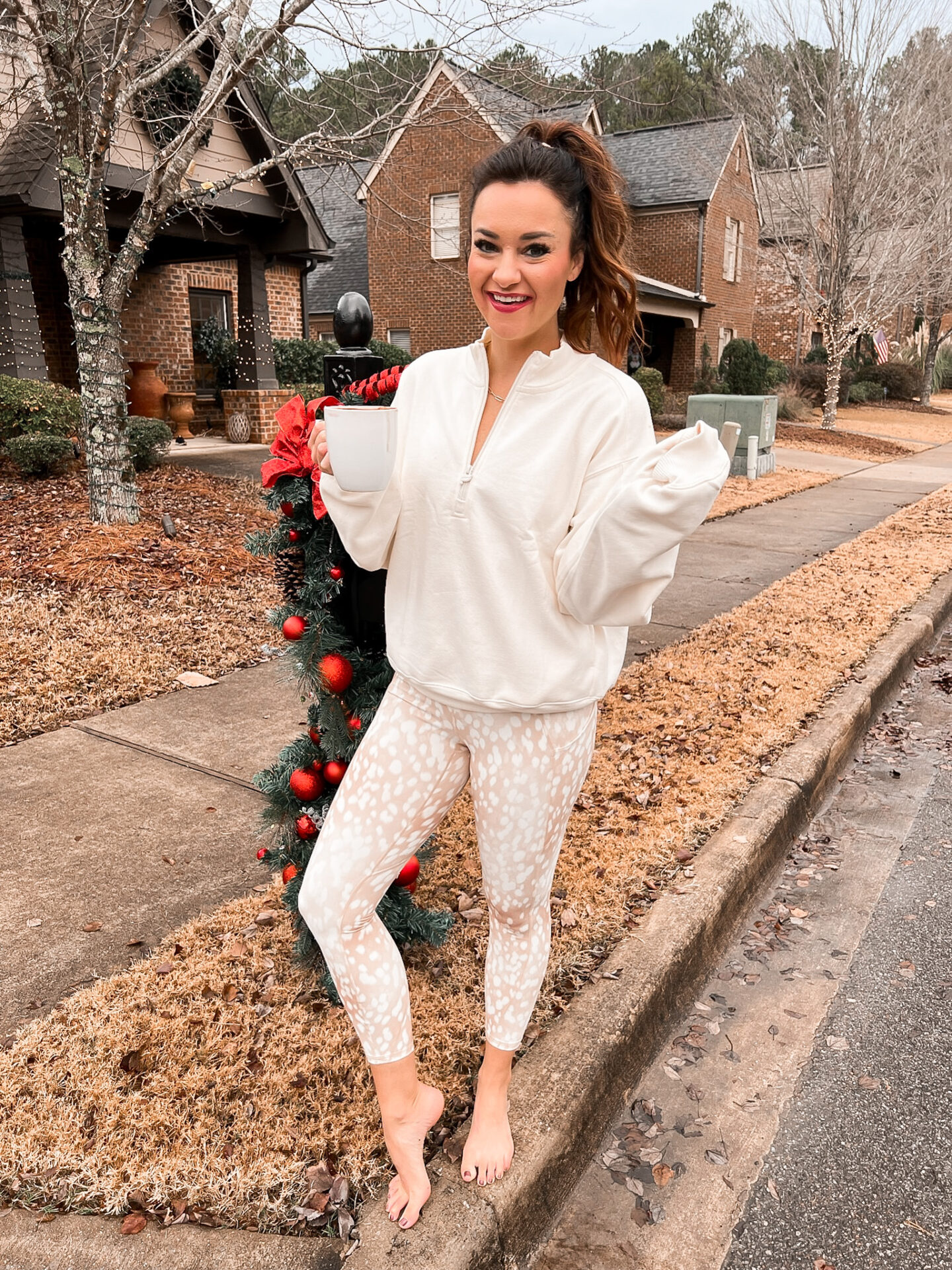 Shop this Fabletics outfit HERE!
I wanted to share some of my favorite athletic wear with you today that helps me on busy mornings when I need to be able to grab something functional and practical for long days. Every single CUTE outfit in this post is from Fabletics, right down to the sports bras, HA! Fabletics always has the best sales and new VIP members get insane savings. Keep scrolling to learn more! You can shop each Fabletics outfit under the photos – I promise they won't disappoint!
Here are 5 habits I have in place that allow me to handle busy stressful seasons with as much grace and sanity as possible. Please screenshot these if you're reading on a phone–I know I say these things over and over but girl, they are life-changing!
5 Tips That Help Me Stay On Track With My Health Goals During Busy Seasons: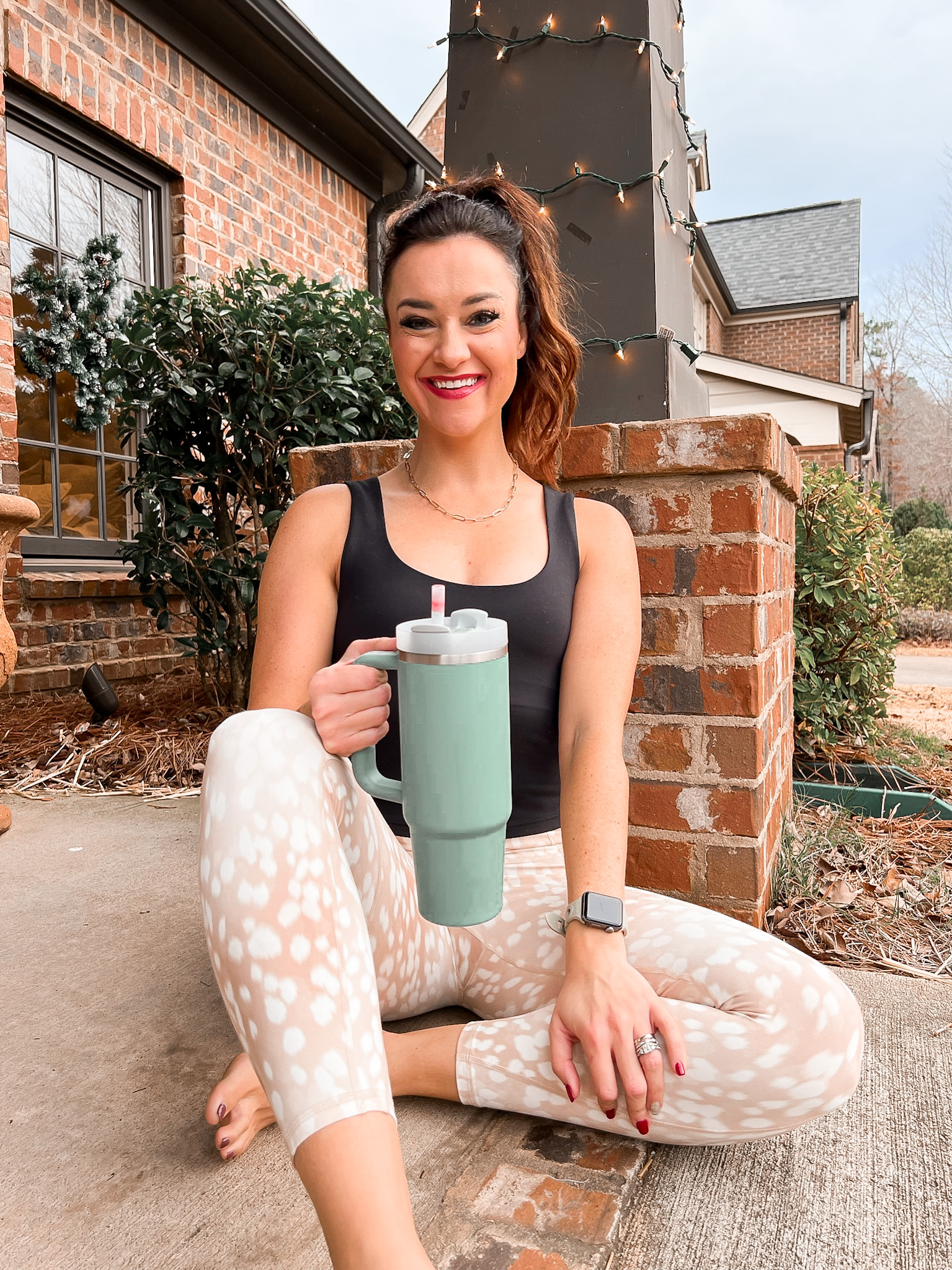 Shop this Fabletics outfit HERE!
Drink enough water! Being chronically dehydrated (and most Americans are) can lead to fatigue, headaches, and more. Make sure you get in those minerals and salt too! Water flushes toxins out of your body, hydrates your skin, and supports your body in so many other ways. To get started, use my free water tracker to make sure you're getting in 8 cups a day! If you aren't currently drinking any water, start with 3-4 cups a day and work your way up to your goal.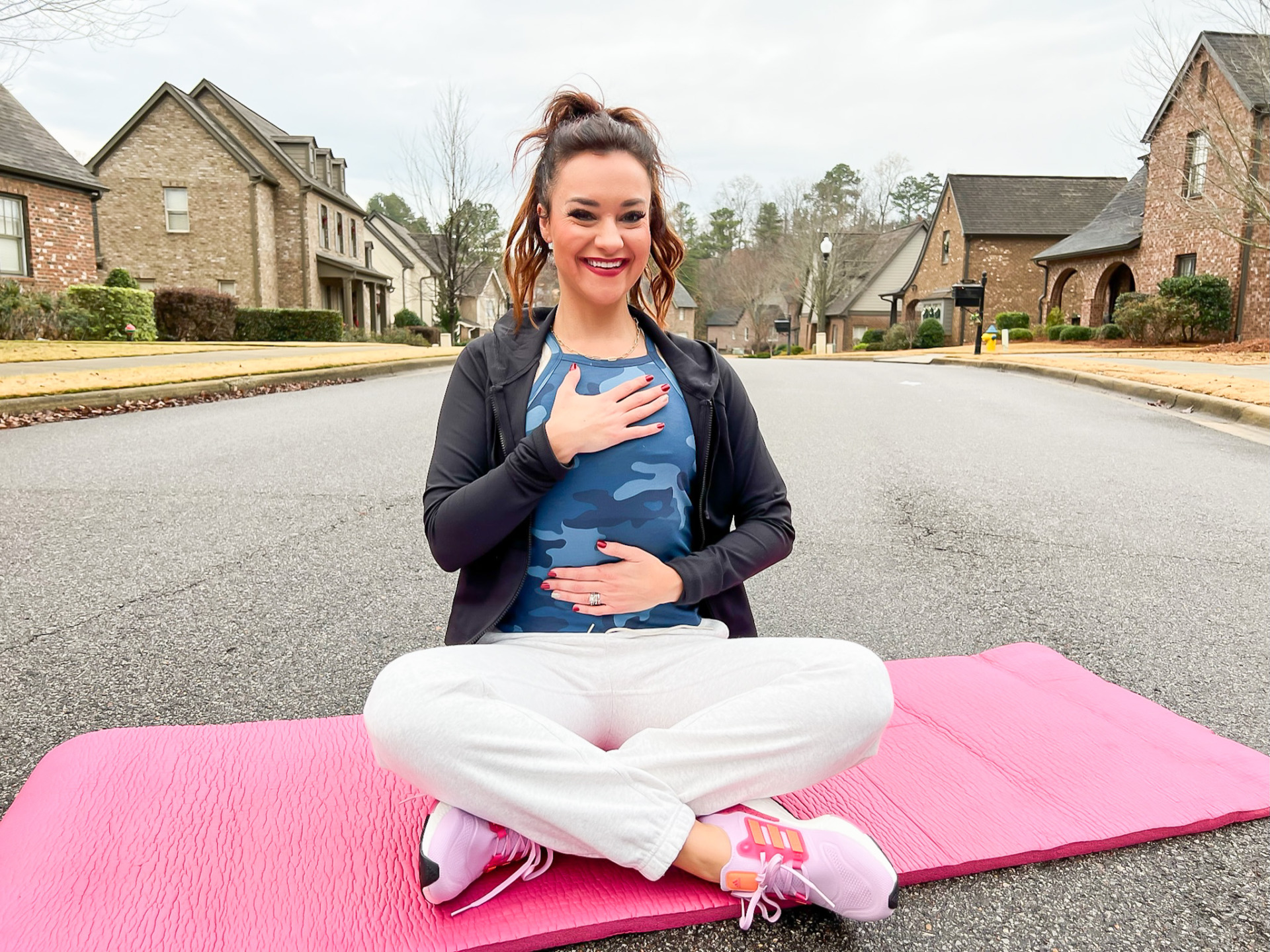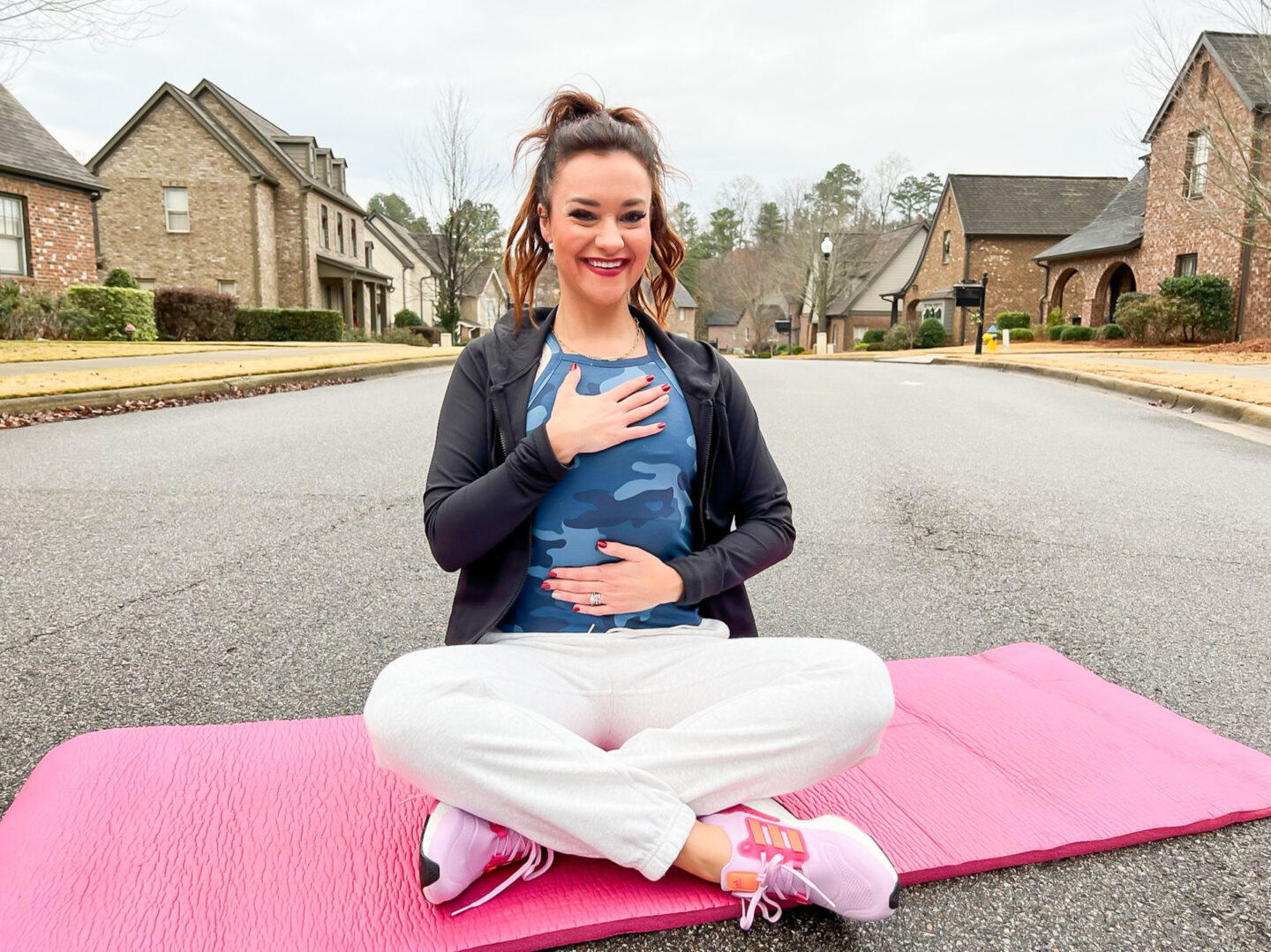 Shop this Fabletics outfit HERE!
Learn the power of your breath. I recently hosted my friend on the podcast to talk about grief and healing. We discussed how taking control of our breath can help with anxiety, stress, and clear thinking when we're dealing with hard things. Whenever life starts feeling like too much, I like to take a few seconds to put my hand on my heart and focus on my inhales and exhales. Yoga and Pure Barre are also good for this, too!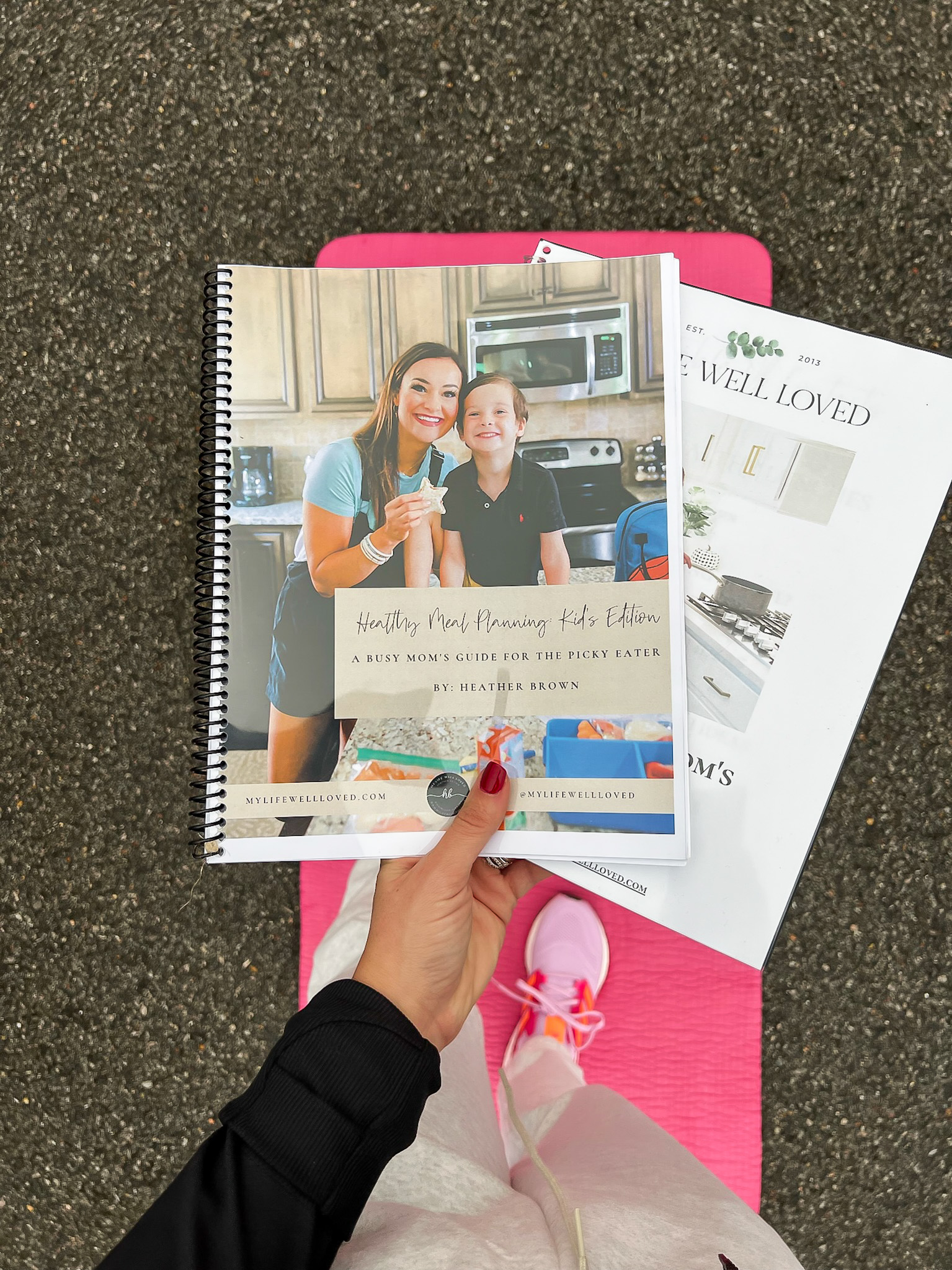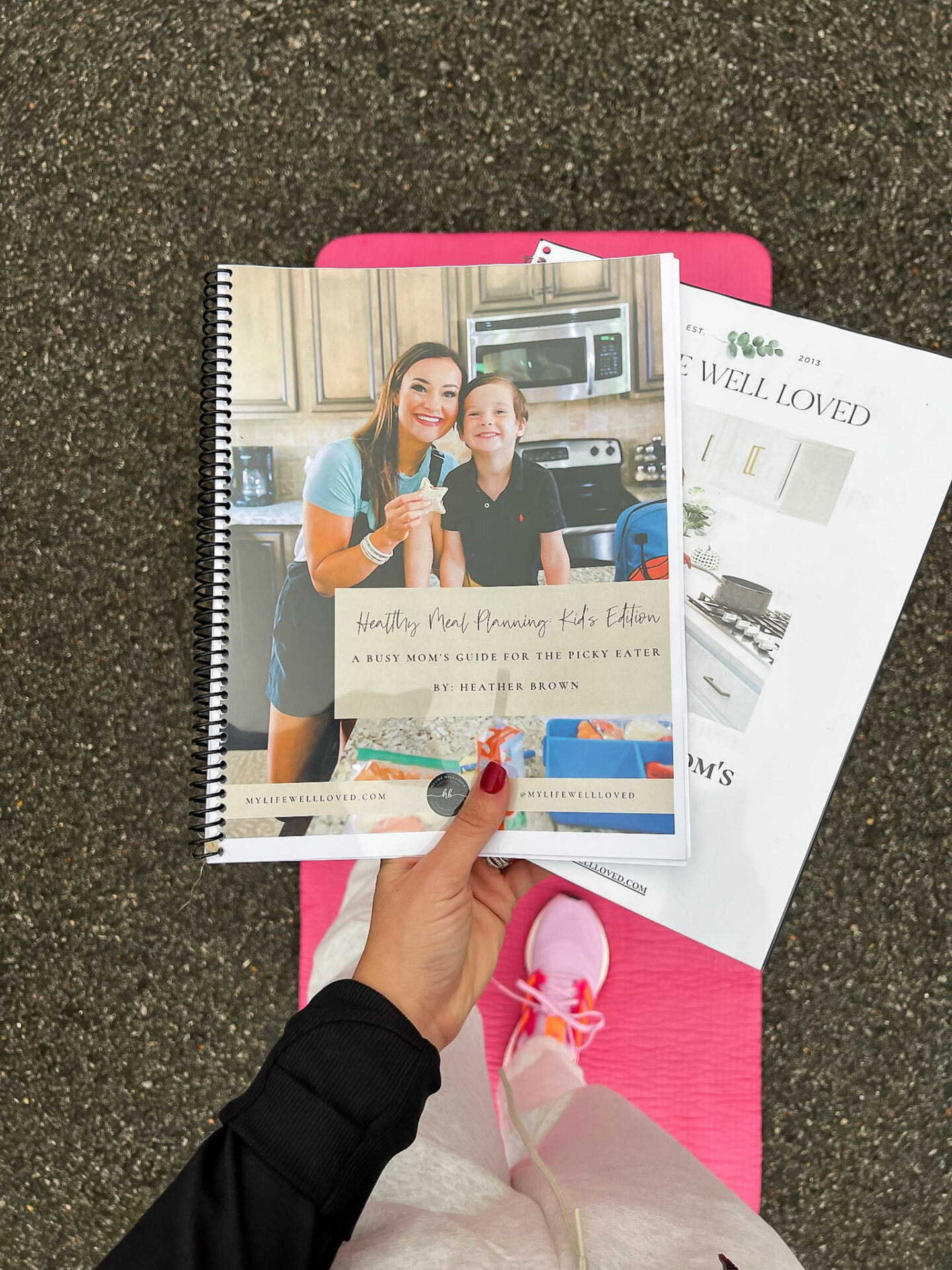 Plan. Those. Meals. It works, y'all. It really works. Planning a week of meals in advance saves me so much time and money and allows our family to eat healthier. AND if you can, prepare a LOT of meat at the beginning of the week to eat on all week long. If that sounds overwhelming, start with this free meal plan for 6 weeks of healthy lunches and see what you think! Meal planning allows me to keep my blood sugar balanced, feel energized with enough protein, and avoid frantic grocery store runs to grab frozen dino nuggets because the fridge stays stocked!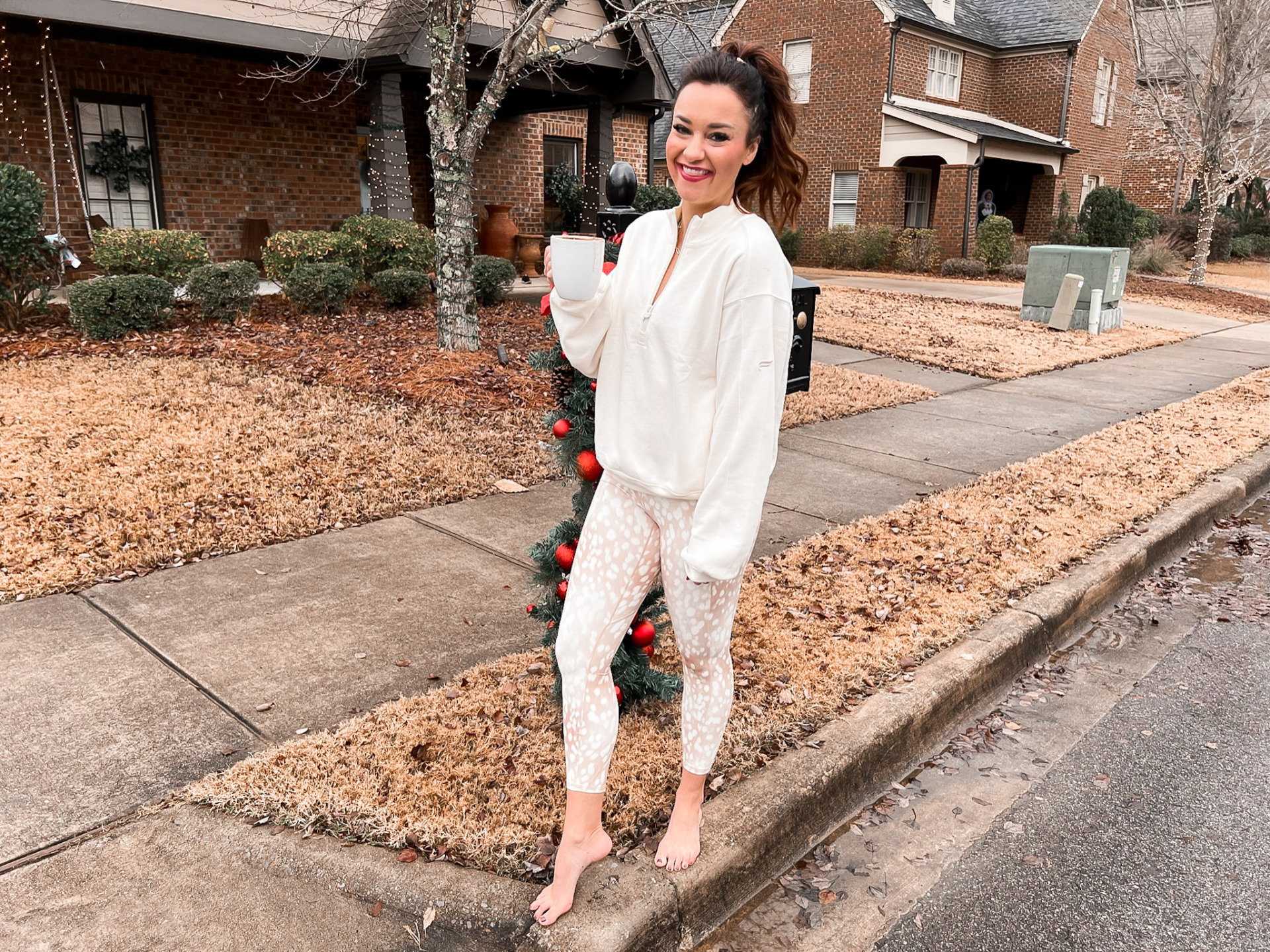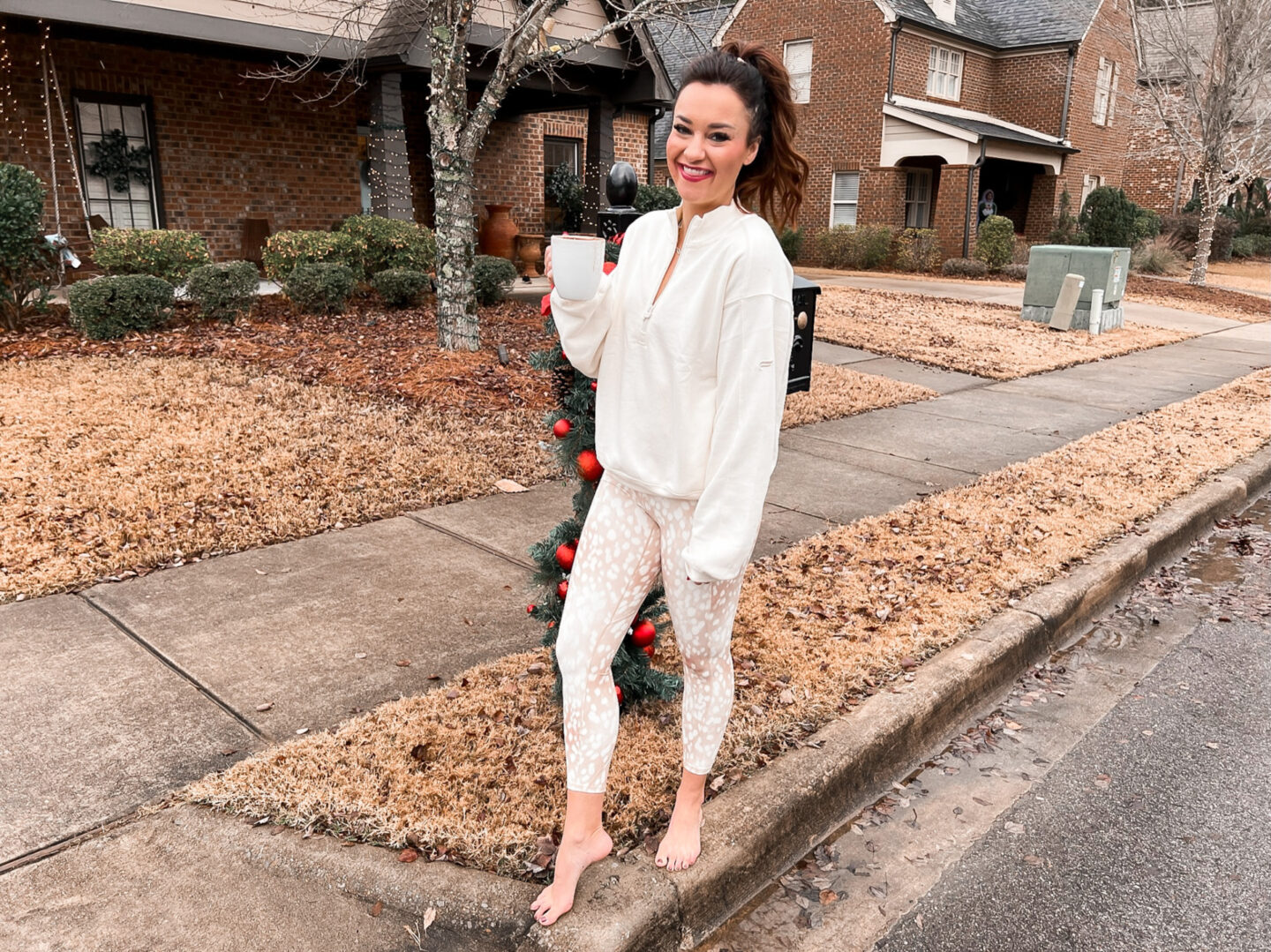 Shop this Fabletics outfit HERE!
Move every day to combat stress. Once you're drinking more water and eating protein, you'll find the energy you need to move every day. I thrive on going to Burn Bootcamp with my workout buddies, but living room or backyard workouts are great too! Take a walk today or pull up a quick workout. The point is to MOVE–and it feels amazing! Fabletics has some great athleticwear options that are comfy and affordable–you can shop all my looks today at the bottom of this post.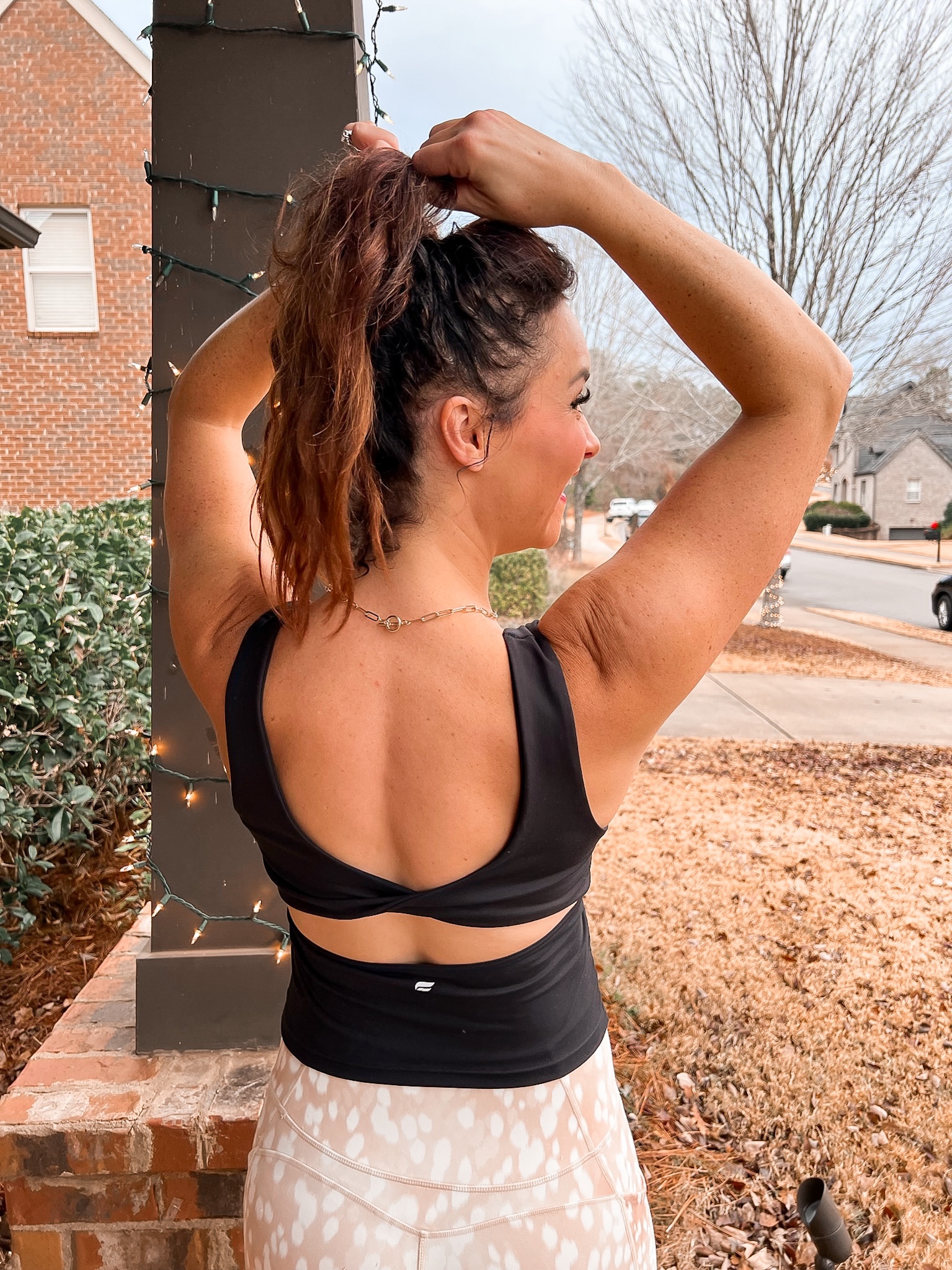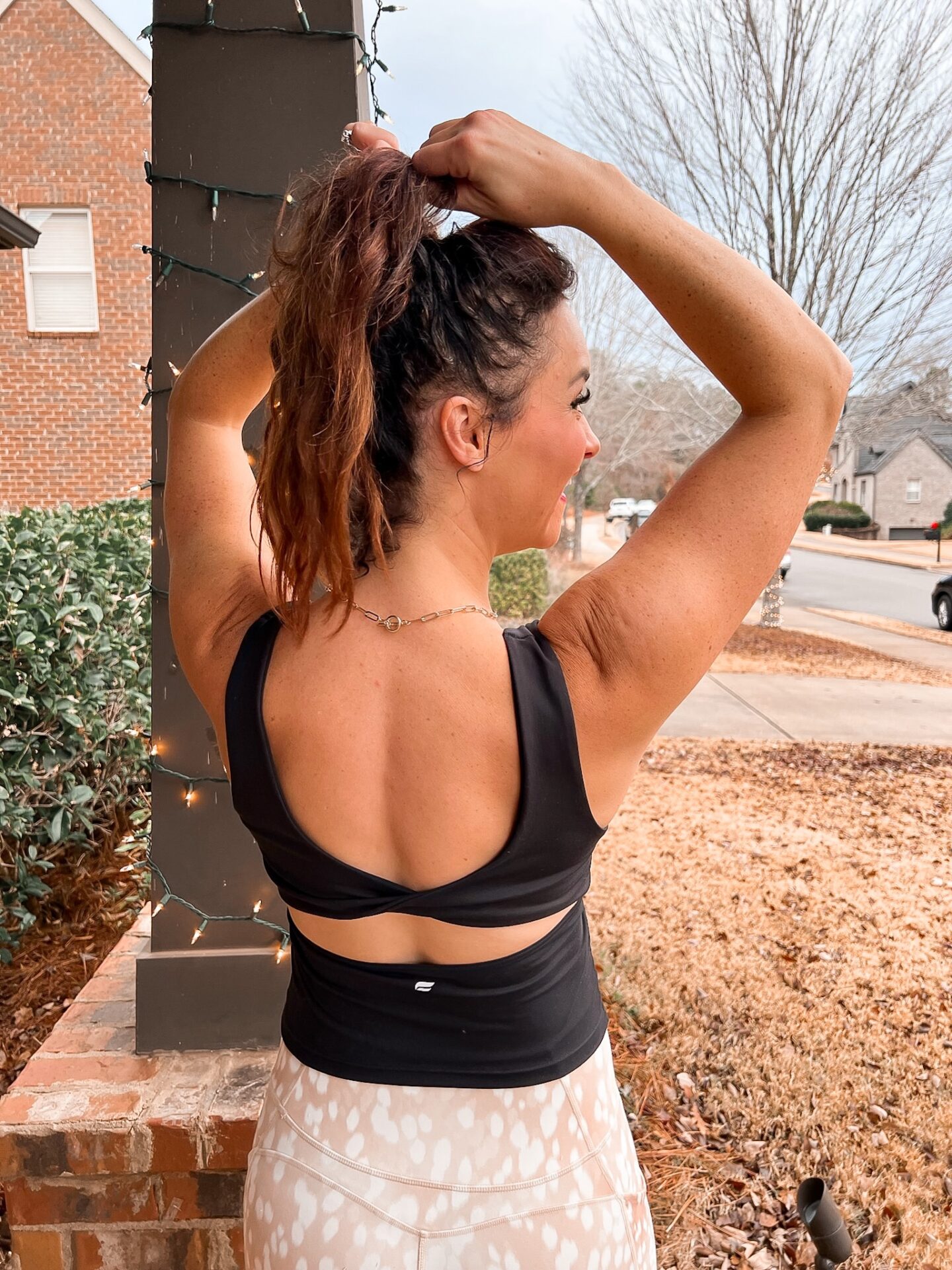 Shop this Fabletics outfit HERE!
Connect with my people. Sadly, when life starts getting crazy and hard, we can feel disconnected from what really matters to us. We don't have to let that happen! Whether it's an impromptu day date with Eric or deciding to take a family walk (bonus points if we get our extra steps in!) I crave time with my people to keep me grounded. They're the reason behind everything I do, after all.
P.S. I am in love with all my outfits from Fabletics – perfect for this time of year, true to size, and so comfy! They carry sizes from XXS-4X. Plus, if you become a new VIP member (psst, there are great perks!) you get crazy savings. When cute, functional athletic wear meets great prices, what's not to love?
Need More Health Tips To Survive Your Busiest Time Of Year? Look No Further!
SHOP The Tips For Health Goals During Busy Seasons Blog Post Below:

PIN These Tips For Later!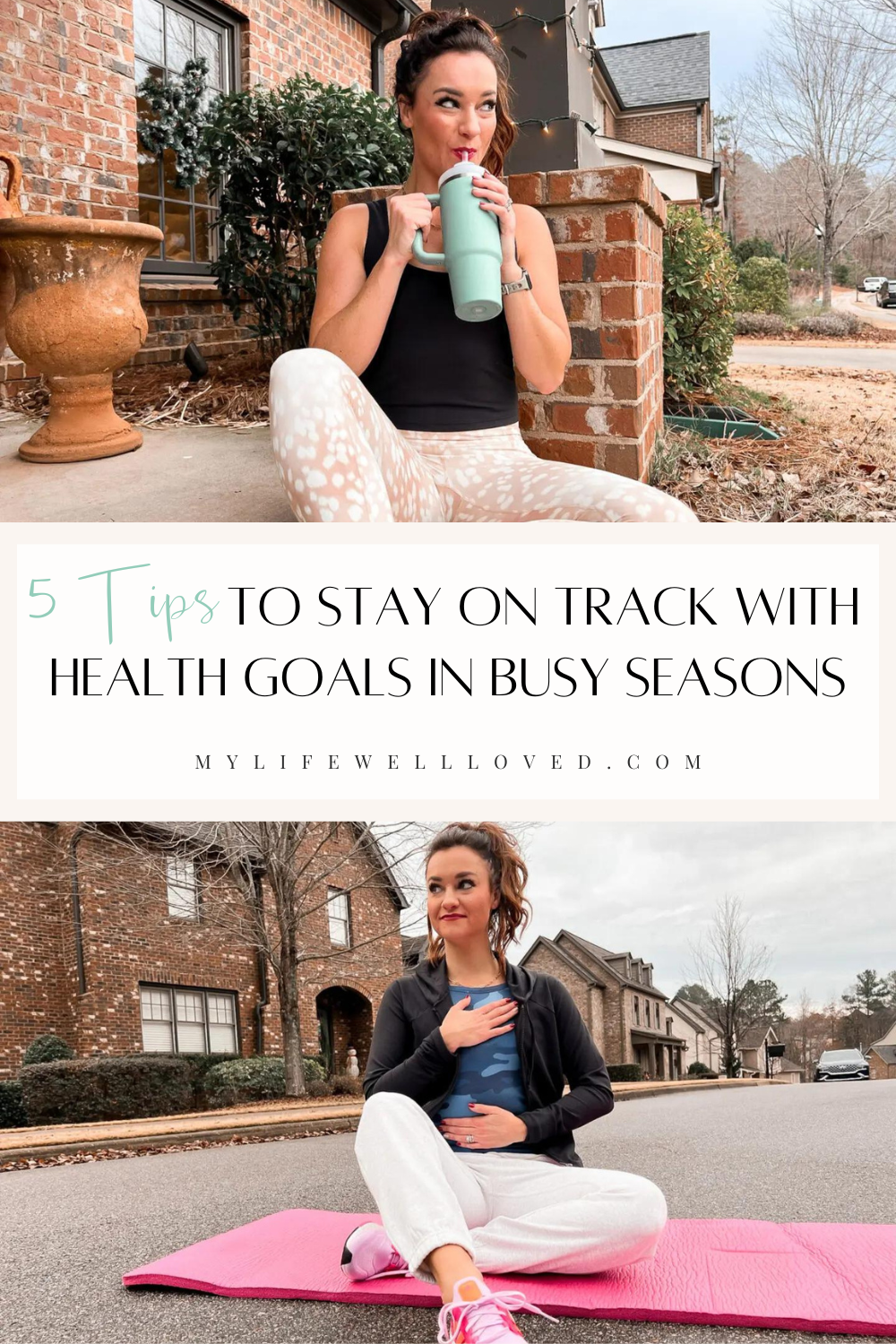 Heather Brown helps busy mamas of young littles who are caught in the hustle to find encouragement in their journey to true health, from the inside out, starting with the heart. Read her journey of learning to live a life well-loved
HERE!