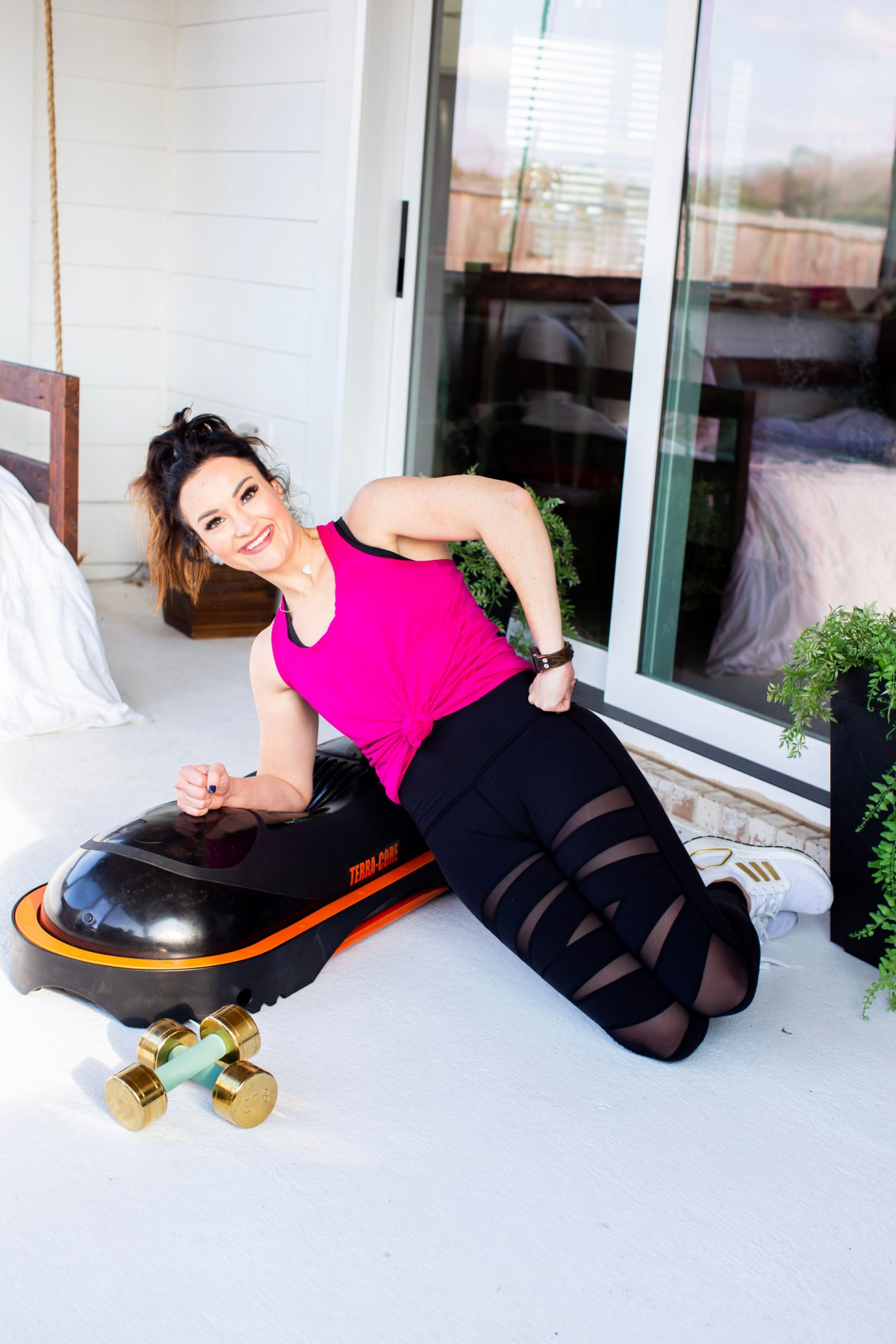 SHOP The Core Workout For Women Post HERE: Similar Hot Pink Workout Tank // Mesh Leggings – fit TTS, size small // Adidas Shoes // Weights // Apple Watch Band code: HEATHER10 for 10% off // Terra Core (Use code HEATHER25 for 25% off!)
Photos by Magen Davis Photography
Who is ready to give your abs a major blast with today's core workout for women? This is the perfect workout to do in your living room, back yard, or even at the gym.
Y'all, I was sweating by the time I finished this one! It was SO hard to keep my core intact on those weighted Russian twists! Using the Terra Core really takes this workout to the next level because it forces you to engage your core even more to hold your balance in each move.
Wanna give the Terra Core a try in your own home? Click HERE and use code HEATHER25 for 25% off!
MY SECRET CORE HACK:
I would highly encourage you to layer in this core exercise or some sort of core workout a few times per week! Those of you who ask me about getting swimsuit ready, typically one of the secrets in my arsenal is that I do a core workout at least 3-4 days a week on top of my regular workout to make sure my core looks extra defined for my pictures and that I feel my best on our trips!
I also cut out processed sugars, processed foods, and eat as clean as possible.
Don't worry, whether you have a Terra Core or not, you can do this workout with me! You can use a half bosu ball if you have one or just do it flat on your yoga mat! In the video below you'll see I added in modifications on each move as well. If you can't do a full round without a modification, NO WORRIES! We are all building and getting stronger with every workout, so give yourself some grace!
This has been one of my favorite new workouts to incorporate into my FASTer Way To Fat Loss weight loss program. I love that this program incorporates workouts that fit in with a busy mom's schedule, plus easy to follow meal plans. Wanna see my before and after photos and join me for the upcoming 4/12 round? Click HERE!
Y'all know I have been following this program for two years now, I truly believe in it because I have seen incredible results. I know you can too, and if you want to join me in the upcoming round, sign up HERE and be sure to choose Miranda Wesley as your coach.
Now, let's get to that workout!
Core Workout Video:
Core Workout For Women:
Circuit x 4 rounds :75 seconds / :60 seconds/ :45 seconds/ :30 seconds
1 // Side Plank Dips (on each side) // To modify this move, drop your knees to the ground!
2 // Russian Twists // To modify this move, put your feet on the ground or leave out the weight!
3 // Half Burpee // Feel free to omit jumping back, and just step back and step up and leave out lifting up the weight of the Terra Core.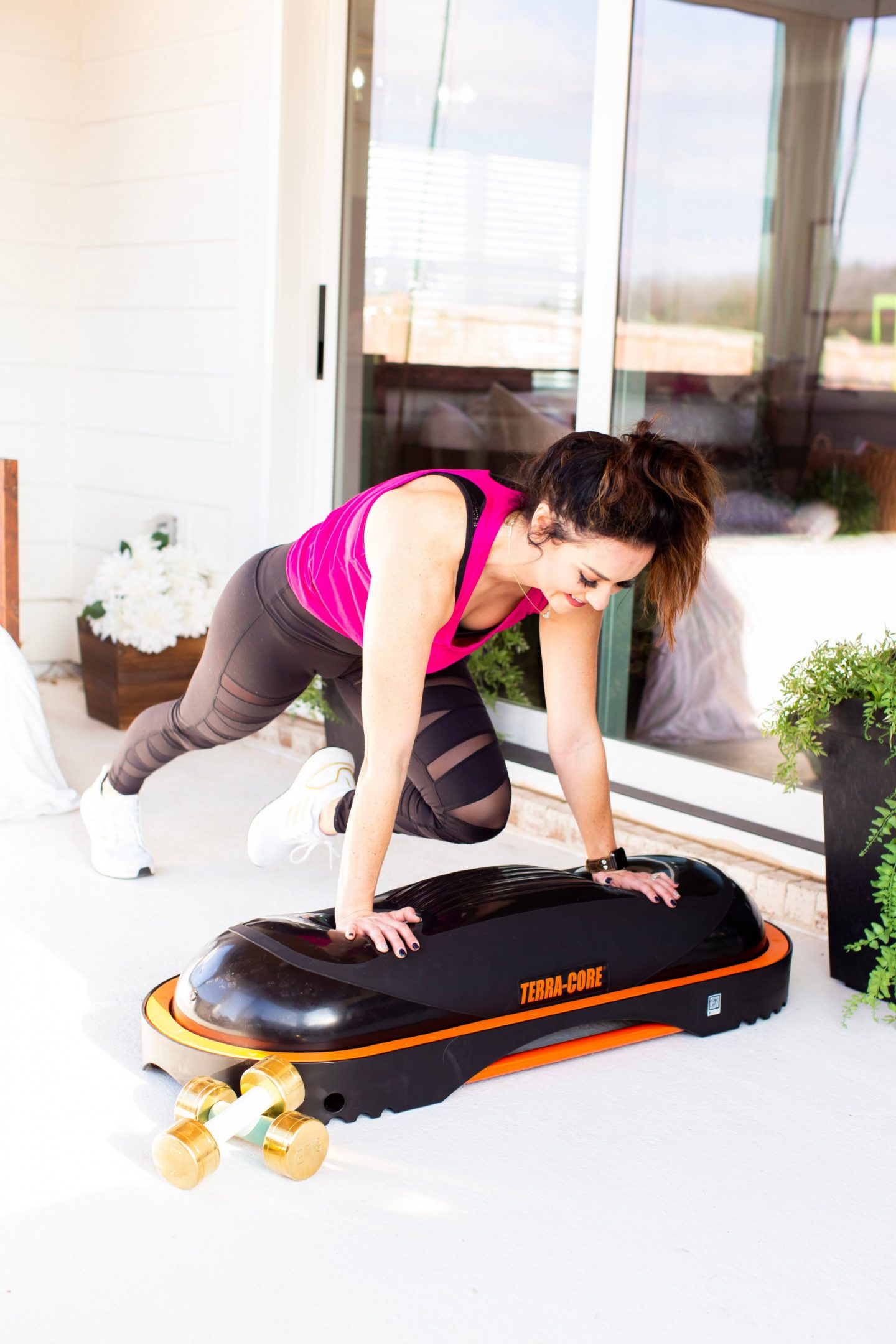 4 // Mountain Climbers // To modify this move, straighten your arms!

*MODIFICATIONS are shown in the core workout video below, but always consult with your physician before starting a new exercise routine!
Use code HEATHER25 for 25% off your very own Terra Core!
SHOP The Core Workout For Women Post HERE:

Check Out More Fitness Posts HERE:
PIN The Post For Later!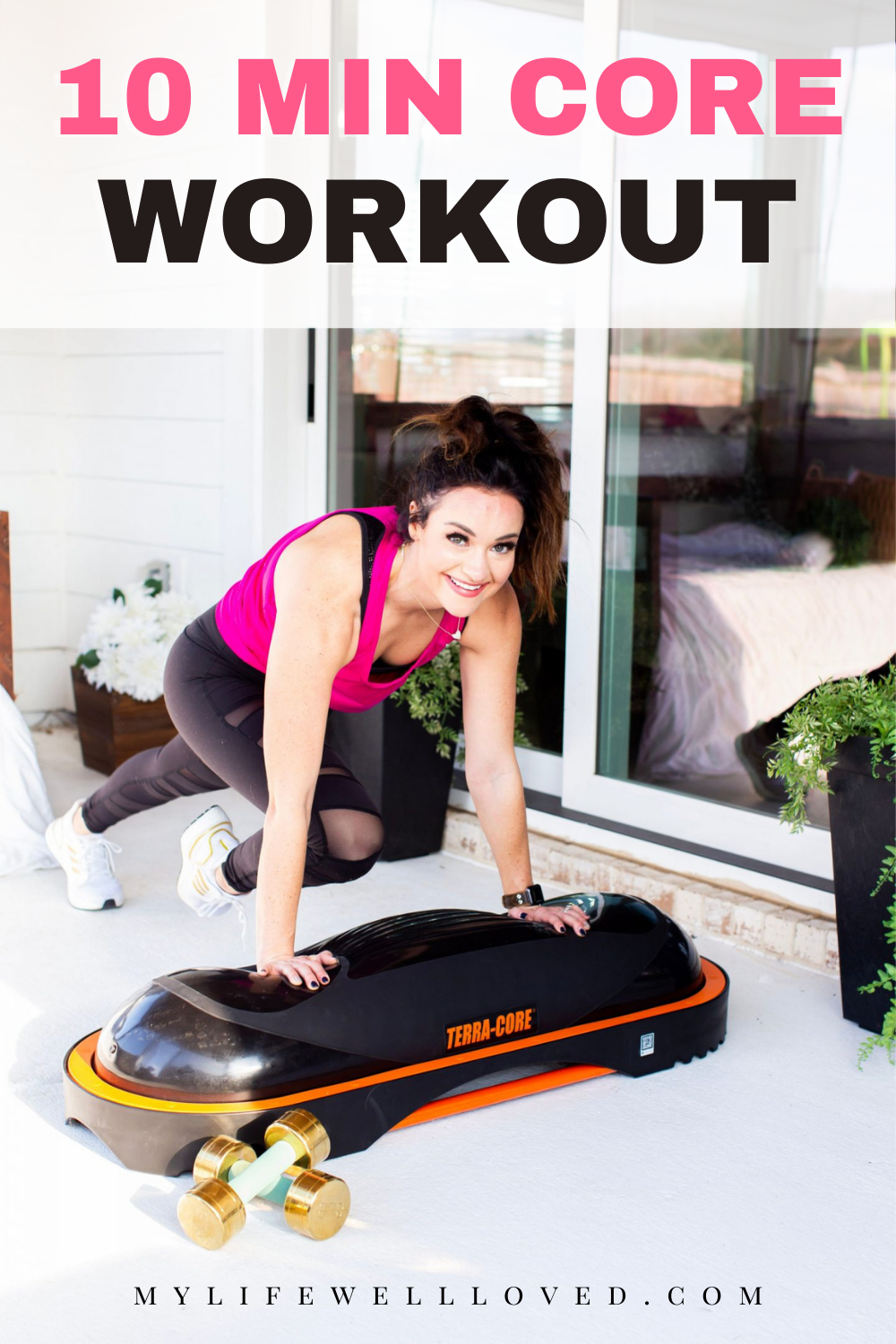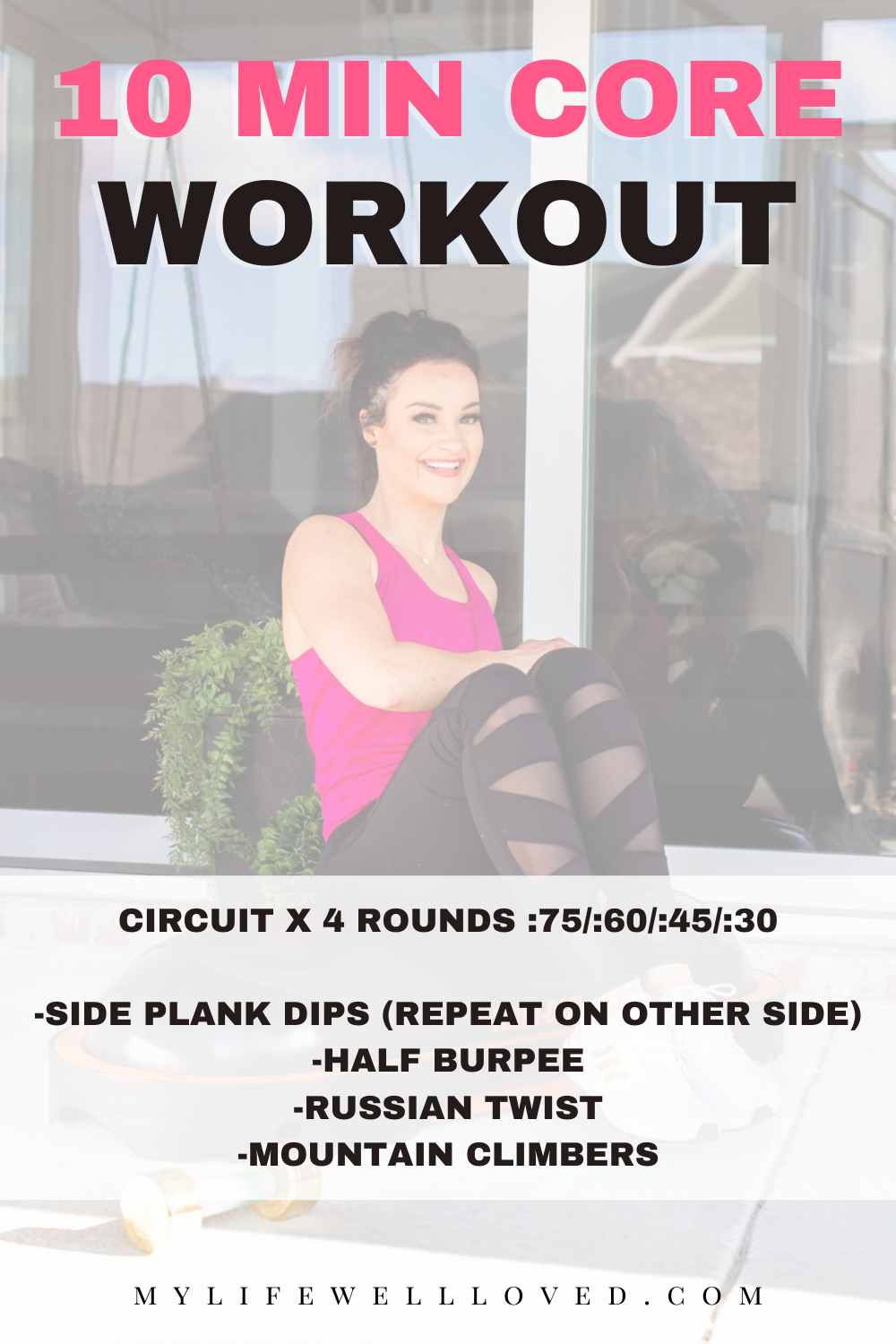 Heather Brown helps busy mamas of young littles who are caught in the hustle to find encouragement in their journey to true health, from the inside out, starting with the heart. Read her journey of learning to live a life well-loved
HERE!