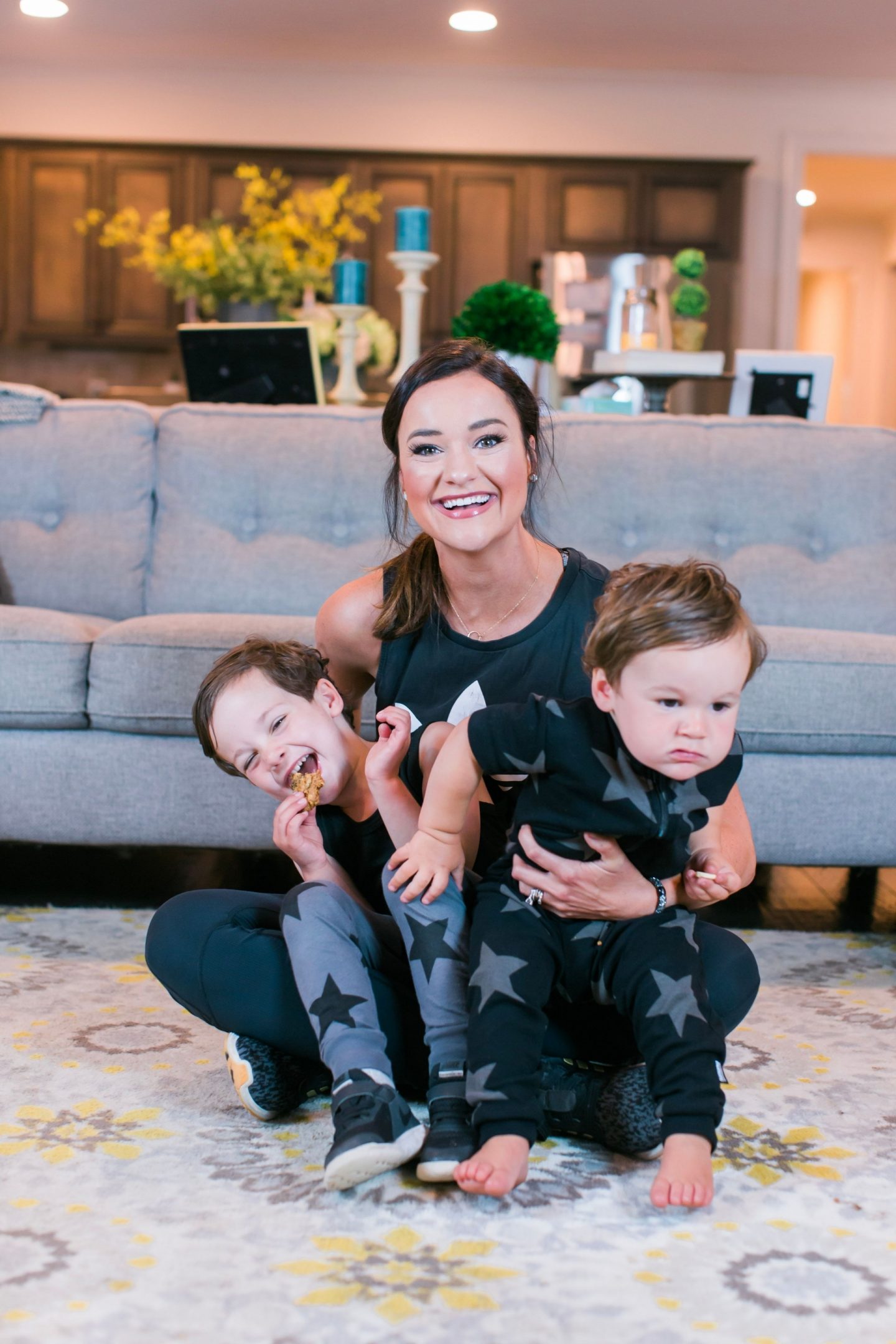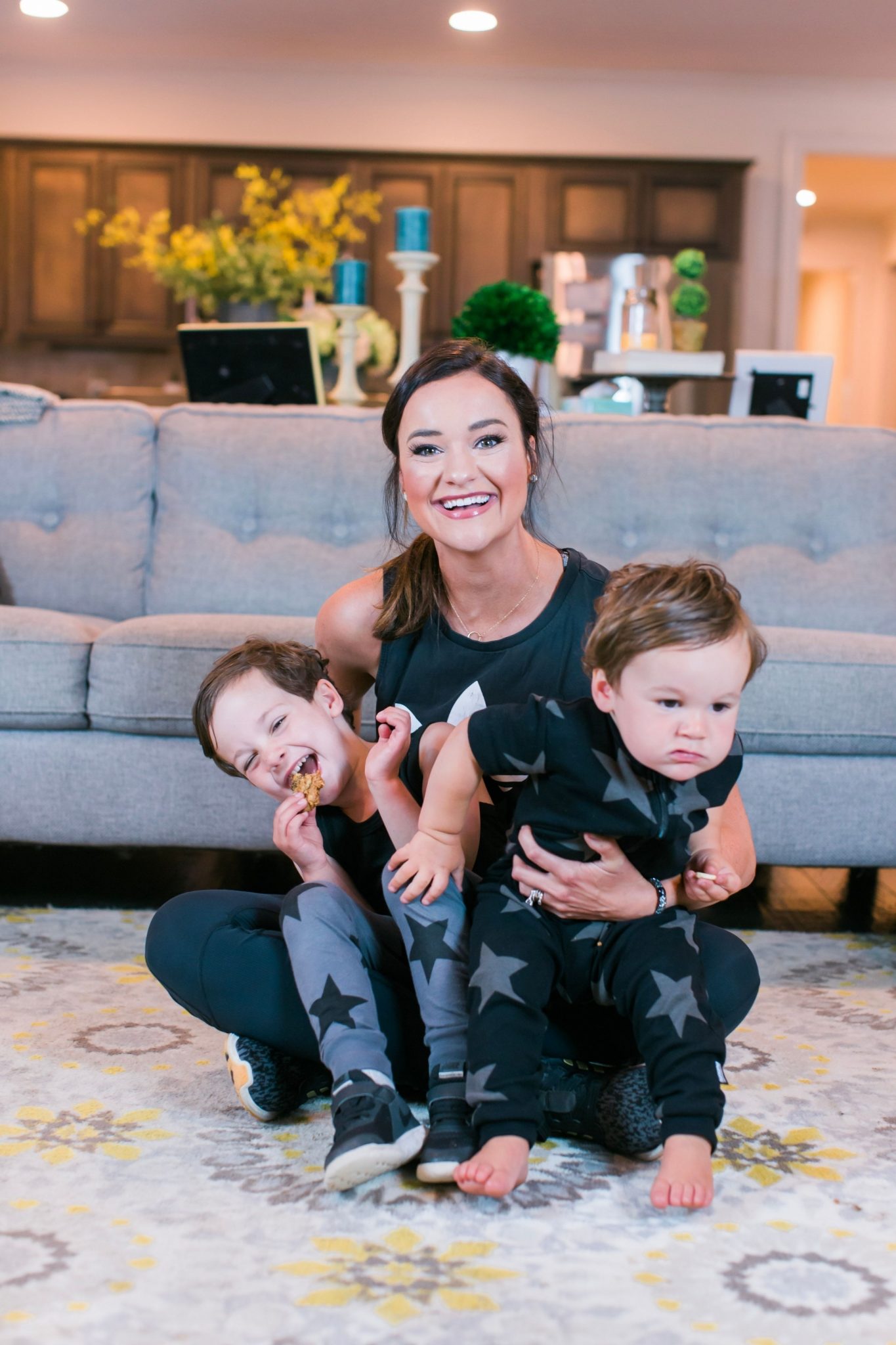 SHOP The Mommy And Me Workout Post HERE: ABLE Circle Necklace use code MYLIFEWELLLOVED15 for 15% off // Earrings // Physicians Formula Lip // Adidas Tank // Leggings // Adidas Sneakers // Amazon No Show Socks // Leyton's NUNUNU Star Pants
As a mom, it's so important to take care of yourself physically, mentally, and emotionally so you can be the best mother you were created to be. Y'all know I share tons of fitness content and doable workout routines to help you along the way.
Furthermore, as a mom, it's even more important to let your kids see you working out and taking care of your physical body. Use those teachable moments to remind your littles your body is a temple of the Lord and being active is one way you can be a good steward of the body God has given you.
When your kids see you working out and join in, they are building healthy habits that will stay with them for years to come. Including your kids in your workout is also a great way to burn off some of their excess energy (ha!) and keep them entertained! You can even make it a fun challenge if your kids enjoy the competition. Now let's break it down and get to the best mommy and me workouts you can do with your littles today!
Don't forget to make it fun! The name of the game is patience here. Your kiddo may only want to do one round or they may think it's boring and move on. Or maybe the wheels fall off and it turns into a tickle fight…just go with the flow, mama! 
Mommy And Me Workout:
JUMPING JACKS // Warm up with the most basic move that everyone knows! Do for about 30 seconds with your little helper.
FROG JUMPS // Now, finish your warm-up and see if your little can stay in one place long enough for you to jump over them! Or perhaps they want to jump behind you like Leyton did with me. Jump down and back a few times to warm up your lower body.
BOOTY KICKS // It's all in the name, ha! Run in place and try to kick your heel to your booty! Another fun move that will probably make your kiddo giggle. Complete 8x for 4 rounds.
SUPERMANS // Stretch it mamas! This is a really fun move for your kids to do with you. Engage your core and lift your arms and legs as high as you can. It's great to strengthen your lower back! Complete 8x for 4 rounds.
SIT-UPS // Let your little ones feel like they're extra strong and tough when they hold your feet! Then do a sit-up as normal! Complete 8x for 4 rounds.
ALLIGATOR UPS // Easily modify these pushups by allowing your knees to touch the ground. Keep your kiddos on your back for an extra challenge for you! Complete 8x for 4 rounds.
CRAB WALKS // Make this move into a race if you have enough space! See who wins! Down and back is one rep! Complete 8x for 4 rounds.
SPRINTS // Next, we did our sprints outside, but it's perfect to do at the park, in your backyard or while you're on a walk.
Mommy And Me Workout Video:
Verses To Learn With Your Kids About STRENGTH:
"I can do all things through Christ who gives me strength." Philippians 4:13
"God is our refuge and strength, an ever-present help in trouble." Psalm 46:1
"The name of the Lord is a strong tower; the righteous run into it and are safe." Proverbs 18:10
"So do not fear, for I am with you; do not be dismayed, for I am your God. I will strengthen you and help you; I will uphold you with my righteous right hand." Isaiah 41:10
"The Lord is my strength and my song; he has given me victory. This is my God, and I will praise him—  my father's God, and I will exalt him!" Exodus 15:2
SHOP a few of my FAVORITE pre-workouts here: 
Alani Nu On Amazon! // RUSH (Use code HEATHER for $10 off!) // Celsius On Amazon!
Check Out More Fitness Posts HERE:
Core Workout Video Perfect For Low Carb Day // The Ultimate Core Challenge Workout Video // The Best Upper Body Workout Video
SHOP The Mommy And Me Workout Post HERE:

PIN The Mommy And Me Workout Post For Later!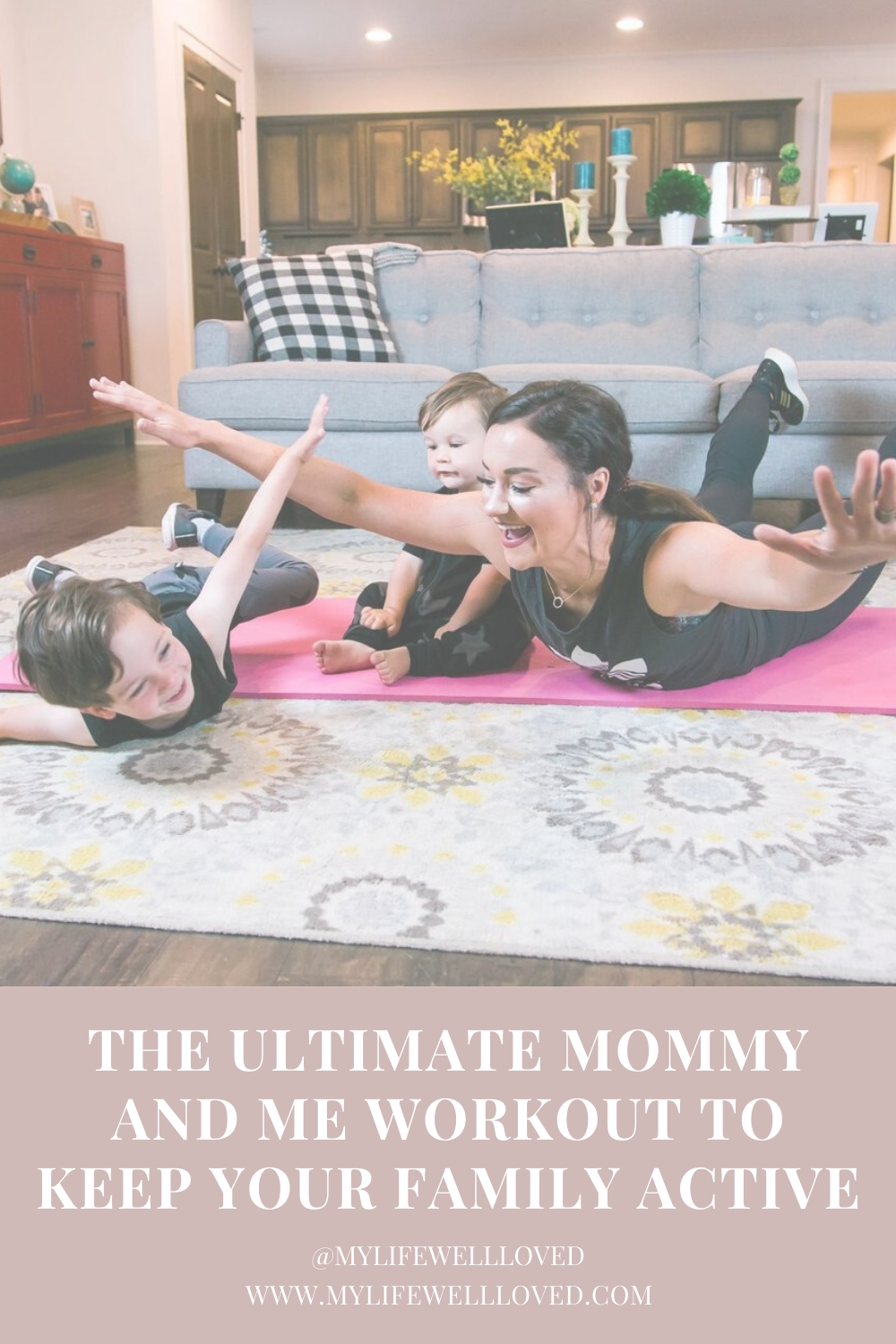 Heather Brown helps busy mamas of young littles who are caught in the hustle to find encouragement in their journey to true health, from the inside out, starting with the heart. Read her journey of learning to live a life well-loved
HERE!