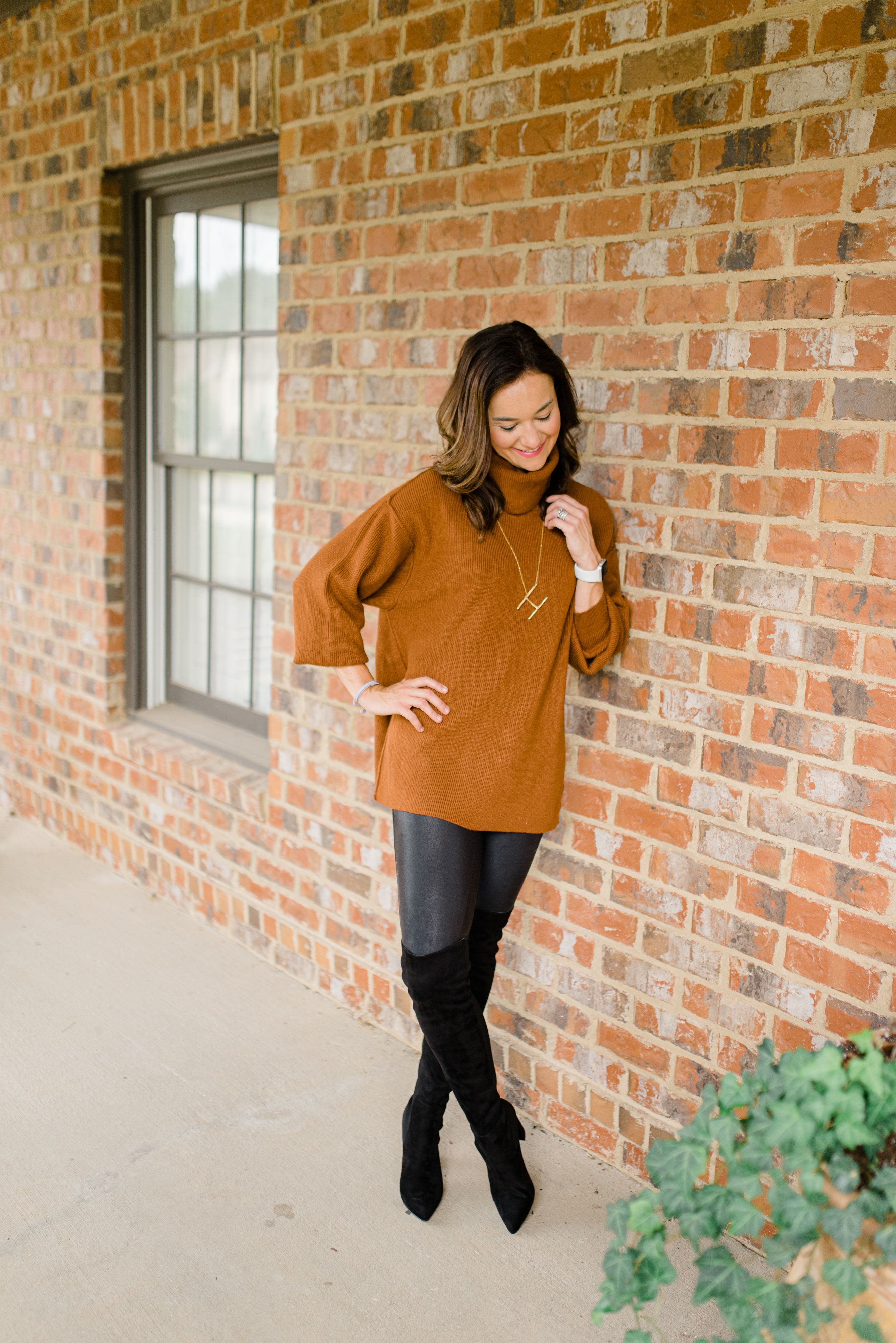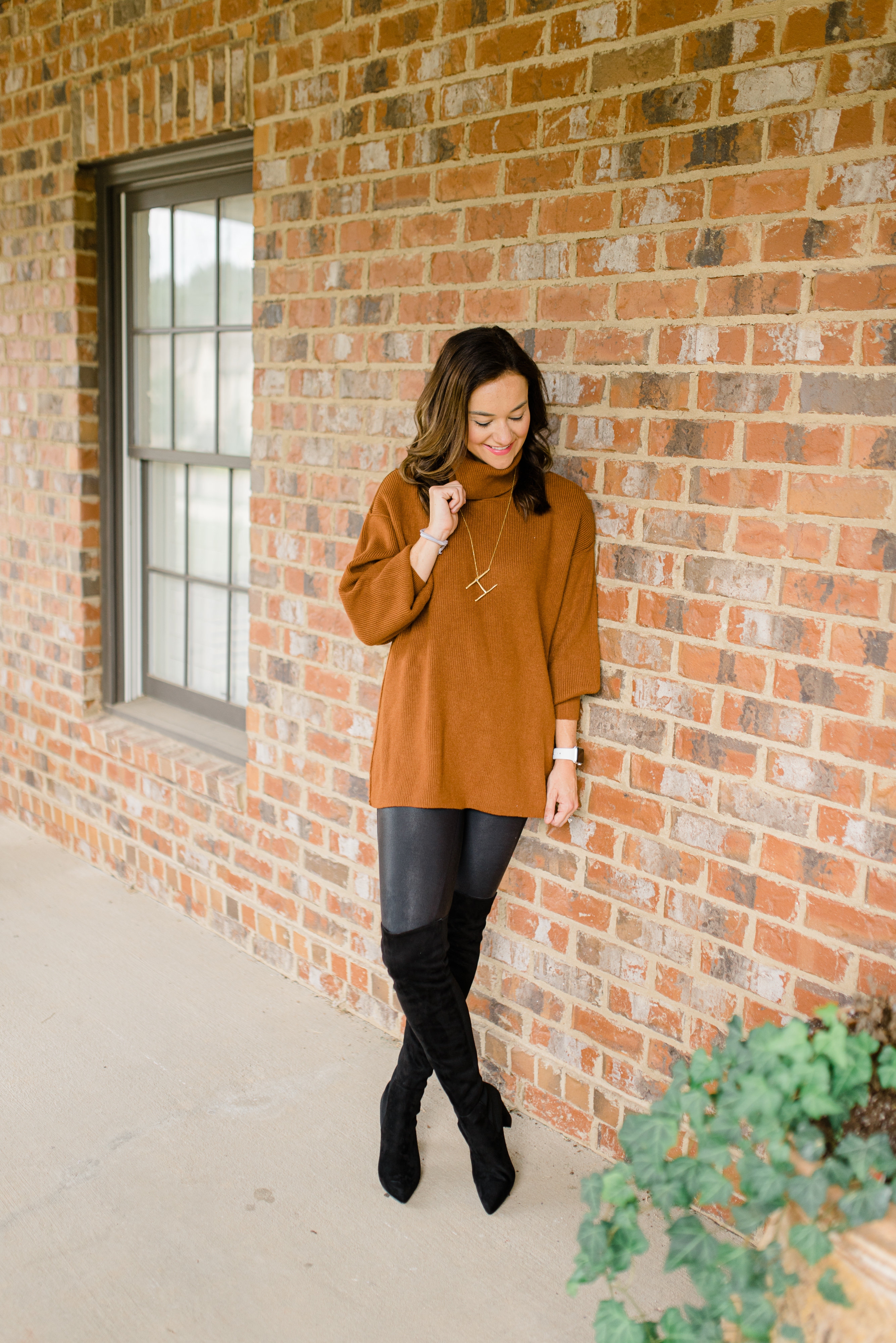 SHOP The Blogiversary Giveaway Post HERE: Sweater // Leggings // Boots // Watch // Necklace // Bracelet
Happy blogiversary and giveaway week, friends! This is one of the BEST weeks of the year for me! Not only do I get to celebrate my blogiversary and reminisce on the creation of My Life Well Loved, but I also get to say THANK YOU to y'all with TONS of exciting giveaways! You may have noticed I've got just a few going on! 😉
I hope you're enjoying the daily giveaways! We still have 3 more days of celebration so be sure to stay tuned to Instagram Stories so you don't miss out on anything. Have you snagged a drink with one of the Starbucks gift cards yet? Don't worry, there's more to come!
I wanted to take the opportunity to answer some questions that y'all had about all things blogging and MLWL! As always, thank you for supporting me on this journey, and for making it possible for me to continue growing My Life Well Loved. Six years and still going strong!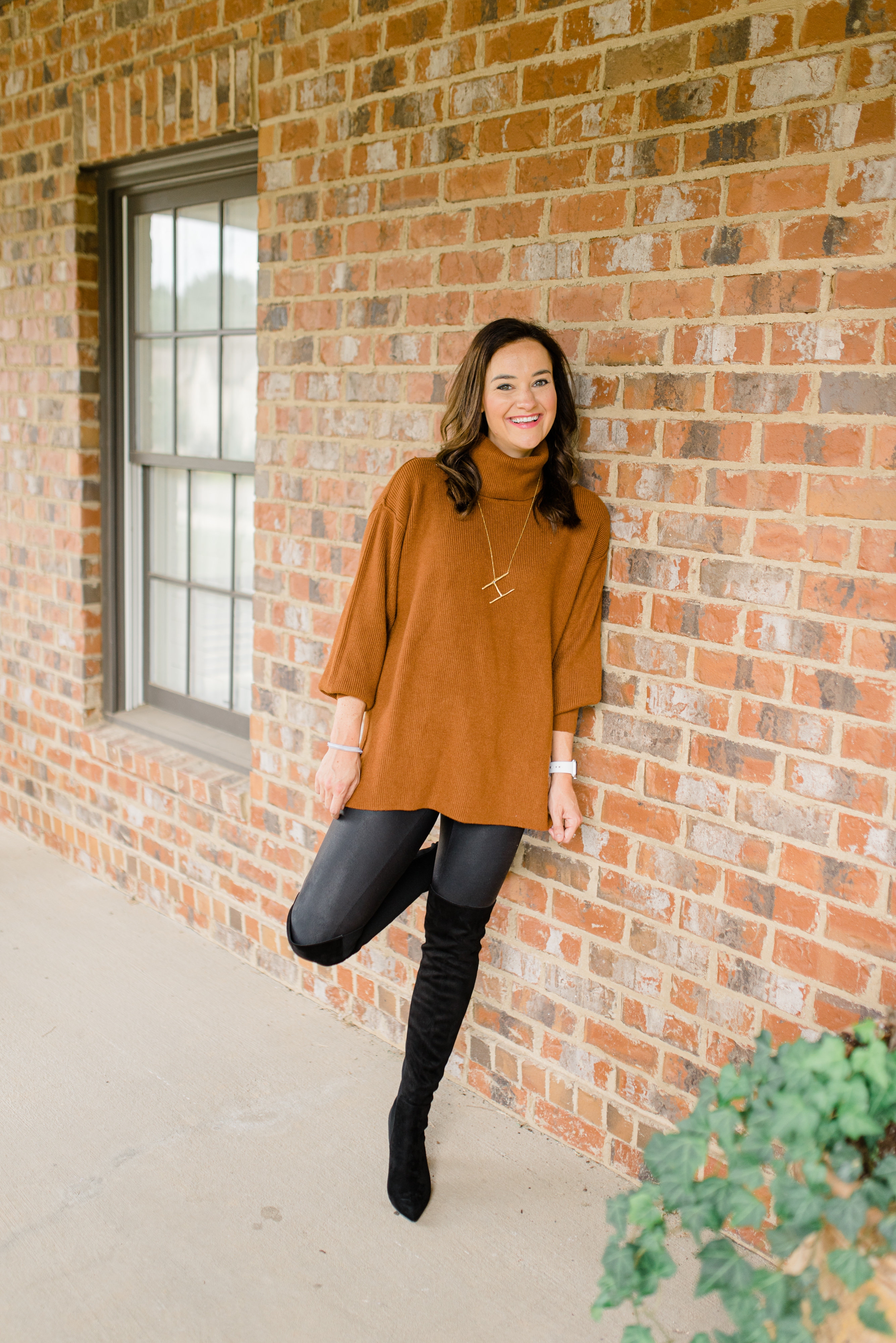 Blogiversary Giveaway Celebration Week Q&A
Q: How often a week do you do yoga and Pure Barre? I ask because I go to burn 5-6 x a week also. – @lynnebaker10
A: I've gotten several Q's asking about my work schedule, if I'm still teaching Pure Barre and how I do "al the things." You can see a little more insight into my DAILY SCHEDULE HERE.
In an ideal world I would go at least twice a week to Pure Barre and 3-4 times a week to Burn. But in reality, I find myself at Burn more. In this season of life (with a 1 & 4 year old), the free childcare at Burn just allows me more freedom so I find myself there more often. I try to make it to Pure Barre every other week when I can. Sometimes, I will even just teach myself a class at home ;). You can always use the Pure Barre on-demand app as well! I LOVE Pure Barre and Burn so much and miss teaching so much! Sadly I just couldn't keep all the balls in the air anymore between being a wife, mom of two and running MLWL as a full-time business.
January would have made a decade of teaching at my beloved Homewood studio. I hope to be able to one day go back to teaching but in the meanwhile know the Lord has me exactly where I need to be for this time!
Q: How did you get started? Was it on your own or did you have help? – @mrs_hollyg
A: I got started about 9ish years ago… long before blogging was a career path. There was no Instagram or IG stories to post to every day!
My first blog was a deal-seeking blog called Saving Money & Living Life. I posted to it about 1-2 times a week on a good week and I shared coupons, deals at Publix, frugal buys and freebies. I ran it with one of my ADPI sorority sisters and friends, Jessica Skelley.
I've never just blogged to share about my life per se. I've always wanted to have a specific purpose behind the content that I was sharing. At the time, Jess and I were both working full time and as she had kids and got further along in her pharmacy career she took a step back. I really had to evaluate if a deal-seeking blog was what I was still passionate about and what I wanted to talk about each day.
In that phase of life, a blog like that made so much sense because we were on a $40 a week grocery budget and pinching pennies.
I was growing bored with that content though. So since I was working at a meal planning company and teaching Pure Barre at the time with no kids, I decided I wanted to share more about health, wellness and living a life well loved…things I was passionate about that could help other women make health a DOABLE part of their lives too.
As I've had my boys, now my website includes baby and mom content too but never just to share about my day. It's instead specific content that is being requested by the MLWL girl gang that I can put together to help benefit you.
For instance, Leyton can be very hot and cold on whether he wants to take pics or have me share him so if it's a post being requested about "tivities" and he doesn't want to take pics or videos that day we don't and I just use old photos when possible or a graphic. I want to respect his desires as an individual the same way I do Eric's and as I'll do with Finn as he gets older.
I ran MLWL by myself for the past 4 years and finally brought on interns to help me about two years ago and now have a precious team + 2 interns helping me do "all the things."
Q: How did you get started, and what made you want to be a blogger? – @autumn_face
A: For the first part of your question, you can see my answer above. 🙂 I had no desire to be a "blogger" or "influencer" per se. I literally was sitting around a coffee shop with some friends and I was joking about how people get "mad" at me for not sharing the deals I'm finding. My friend said "I'll just launch a Blogspot blog for you and you can post deals there so people can shop them!" She pulled up Blogspot, we set up an account and one thing led to another, and as time went on and blogging became an industry, people started to call me a "blogger."
I was just sharing coupons and deals so others could save money too. But, now with My Life Well Loved, I no longer really refer to it as a blog. It's a healthy life and style website that helps women live a "life well loved". If it doesn't help me as a busy mom or you as a busy mom or doesn't help us get more healthy, I don't really cover it.
My content calendar is filled with what you guys tell me you want to see whether it be tips on how to implement moms on call, how to beat the holiday bloat, or help with planning your Christmas decor, or just finding the best daily deals to help you save!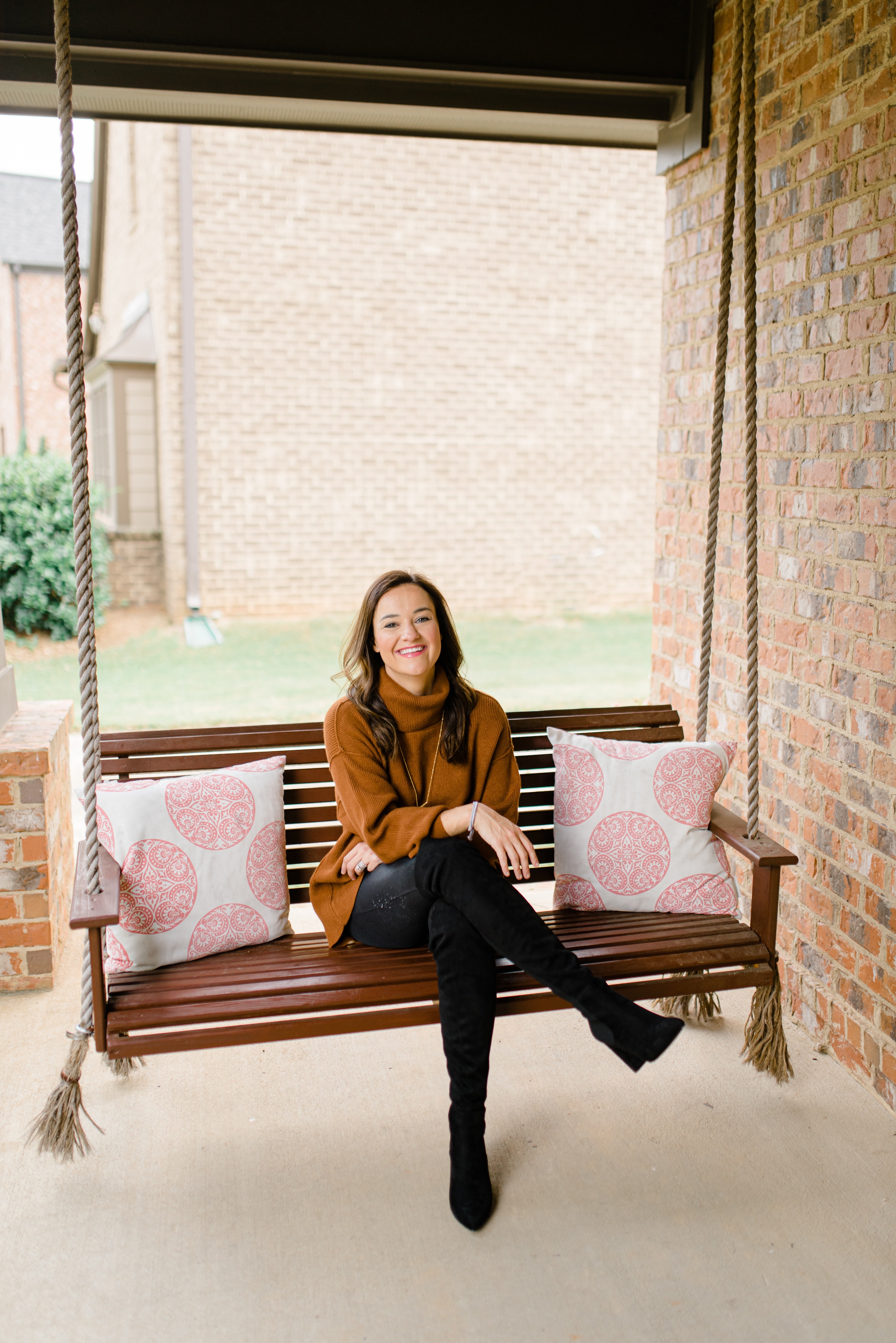 Q: What's a few things that make being a blogger easier? Like organization tips? – @mrstoombs89
A: Truth be told, it's my team. Back when I was running SMLL (my old blog) by myself, there was no Pinterest, multiple FB groups, Instagram, LiketoKnow.It and Instagram stories to keep up with on top of a website. Now running a website is a full time, 2-3 jobs at least, between managing my email inbox, brand meetings, conference calls, contracts, social media, graphics, SEO, studying analytics, affiliate links, content calendars, writing content, shooting content, answering DM's, comments, showing up on stories and staying on top of trends in the industry.
My favorite part of MLWL is the community we have and chatting on IG stories, DM's, etc. But many times I can't keep up with all of it as much as I even want to because I'm so buried behind the entrepreneur side of the business and boring emails, lol.
But back to your question…Alissa that many of you saw in my recent Dallas trip stories and videos, uses Asana a lot with all of us to keep us organized. And I live and die by my shared iPhone calendar to-do list with Alissa. Every time we get a new deadline, conference call scheduled, or shoots booked those go in my calendar because if it's not written down, my mom brain just can't seem to remember it! ARGH! Another one of my life saver products is my Erin Condren planner and organization center. It keeps me sane!
Q: Not a question but just wanted to say thank you for all you do – @fletchhaa
A: OK, y'all are SERIOUSLY the best, thank you SO very much! I'm honored that you are here!
Q: Tell me about your rings. They catch my eye and I want to know the significance of each – @mrscoacht73
A: That's so sweet of you to say! They definitely have significant meaning to me because Eric picked each of them out for me or with me. If you've never read my engagement story, you can go here to read about my engagement ring and how Eric carried it all over Spain waiting for me to get there and then my wedding band that is sautered to it. I love my engagement ring so much because Eric picked it out by himself and I truly think it looks like "me."
My next ring was a push present/Mother's Day gift when Leyton was born. <3 Eric gave it to me on my first Mother's Day the May before I had Leyton!
And finally, on my third ring, Eric asked if, on a date night while I was pregnant with Finn, we could go together to try on rings with my others to see what went the best for him to give me as my push present.
Each of them are so special to me and every time I look at them I think about my boys and how much Eric means to me with his thoughtfulness.
Q: I just wanted you to know that I think you're amazing! – @brandie.p1978
A: Well, sister friend, I think you're pretty amazing too 🙂 Thanks for being here! Xoxo
Q: Do you use non toxic skincare and makeup? – @vaverrillo
A: Some of my favorite skincare brands are Tula (use code MLWL20 for 20% off) and Colleen Rothschild. While I was pregnant with Finn I did use some Beautycounter too and still have a few I'm holding onto!
Q: What caused your biggest growth in the blog/instagram? – @lifeinlawandcoffeeblog
A: SO many things combined. People always think that if you have a decent following you had overnight success. But you have to remember, the first 2 years of my blogging journey pretty much the only people reading my blog were my mom, sister, and a few friends. Countless hours had gone into it for 2-3 years and I think I'd made about $100 total on the site at the time because back then no one really monetized blogs. I talked a whole lot more about this in a Youtube video on blog and social media HERE where I shared a lot of what's worked for me if you wanna see it!
My first successful platform outside of my website really was Pinterest, I pinned for HOURS at a time back then and still love Pinterest but unfortunately don't get to play on it as much as I'd like to. But it's still my go to for recipes!
I think CONSISTENCY is huge. My friends here in the MLWL girl gang know it's weird if I don't show up on MLWL at least 3x a week (many times more) and countless times per day on IG stories. This is the hardest job/most hours I've ever worked and also the most rewarding and fun.
I hope that this week you realize how very important you are to me and how hard I work to make this space awesome for you! It is my heart's desire that you walk away encouraged in healthy, feeling the love and light of Christ and that you know this is what WE. DID.
We have created a community of encouraging, kind-hearted, giving women who want to pour into each other to make the MOST of every day! THANK you for not only showing up here for me, but for EACH OTHER! Whether it be our group DM's about HHHC or watching y'all interact in the comments, it means the world to me. YOU are POWERFUL and this space and you as people fill me with JOY! Thanks for being YOU!
xoxo,
Heather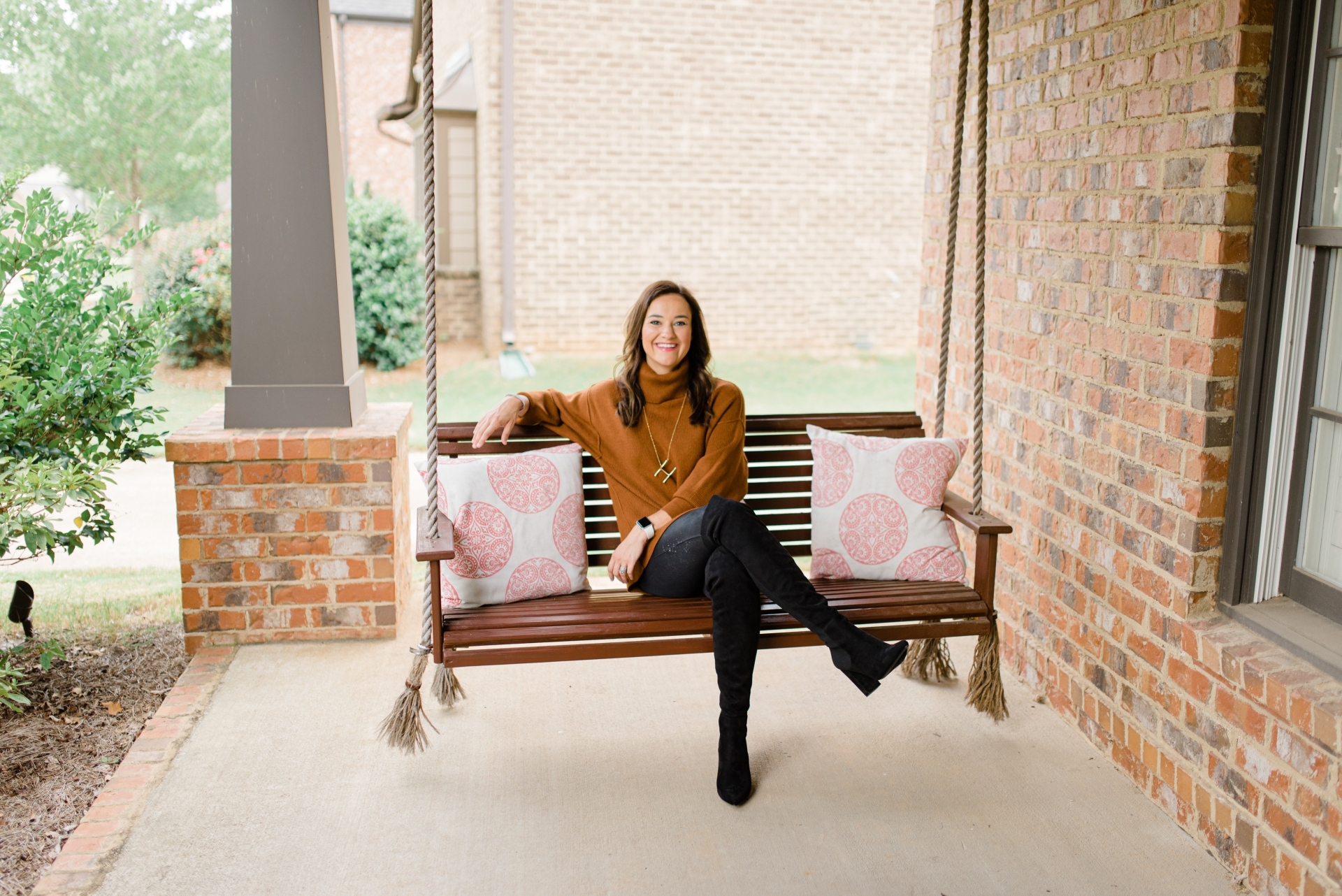 EXCLUSIVE COUPON CODES FOR BLOGIVERSARY WEEK
The Esthetic Loft in Homewood is offering a FREE $70 lash aftercare kit including brush, eyelash cleaner and eyelash growth serum + 20% off when you mention MLWL and book THIS WEEK ONLY!
Hair and Makeup by AK is offering anyone who has an appointment a FREE $50 gift card to use for your next appointment at Salon 43 One when you mention the MLWL birthday week! Email her to book an appointment today!
RoRo's Baking Company is offering 20% off when you use code HEATHER20. This deal ends 12/31.
LoveyLu is giving away one LoveyLu + you can use code HEATHER20 for 20% off and always free shipping. ​This deal ends 11/16.
Newcastle Classics is offering 20% off with code mylifewellloved. This deal is valid from 11/10-11/16.
FASTer Way to Fat Loss is having a super exclusive deal. Alex is giving $10 Starbucks gift cards when you start this round of FWTFL. The next round starts on 11/11 and the offer expires on 11/13!
MiaMily Carrier is offering 20% off with code HEATHER20. This deal end 11/21.
Kindred Bravely is offering 20% off their site (some exclusions apply: gift cards + the Blossom Swaddle + Bra are not eligible).​ Use code LIFEKB20. This deal ends 11/18.
Dr. Scholl's is offering 20% off when you use code HEATHER20. This deal lasts 11/10-11/16. Excludes kids, work, and original collections.
Kyte Baby is offering 20% off when you use code WELLLOVED20. This deal lasts 11/10-11/16.
Victoria Emerson is offering additional savings when you use code wellloved. This deal ends 11/18.
Grove Collaborative is offering this to all new customers FREE with a $20 purchase: Mrs. Meyer's holiday hand soap, Mrs. Meyer's holiday dish soap, Mrs. Meyer's holiday multi-surface spray, Grove cleaning caddy, Grove walnut scrubber sponges, 60 day VIP trial.
Kiinde is offering 20% off with code MLWL20. PLUS receive a FREE starter pack promotion! This deal ends 11/23.
Blanquil is offering 30% off with code WL30.
Fisher's Finery is offering 10% off your purchase with code MLWL10.
Granite Gold is offering 15% off at Home Depot (code will be updated ASAP)
Coola is offering 25% off with code MLWL25 (one code per user)
Tubby Todd is offering 10% off any purchase with code MYLIFEWELLLOVED10
Nourish Meals is offering $20 off your first order when you use code MLWLBDAY.
Primary is offering 25% off with code TY19. This deal lasts through this weekend.
Basic Invite is offering 30% off with code HOLI30.
Inch Bug is offering 15% off with code MLWL15. This deal ends 11/17.
Goumi Kids is offering 20% off with code HEATHER20!
SHOP The Blogiversary Giveaway Post HERE:

PIN The Blogiversary Giveaway Celebration Post HERE!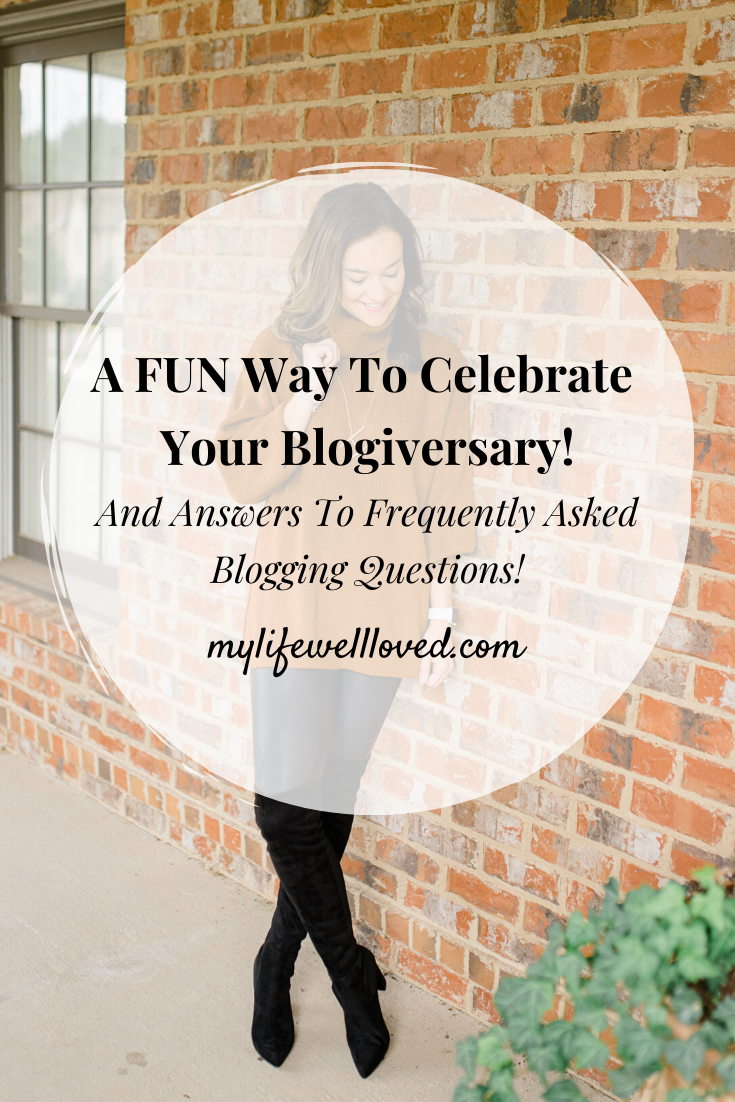 Heather Brown helps busy mamas of young littles who are caught in the hustle to find encouragement in their journey to true health, from the inside out, starting with the heart. Read her journey of learning to live a life well-loved
HERE!