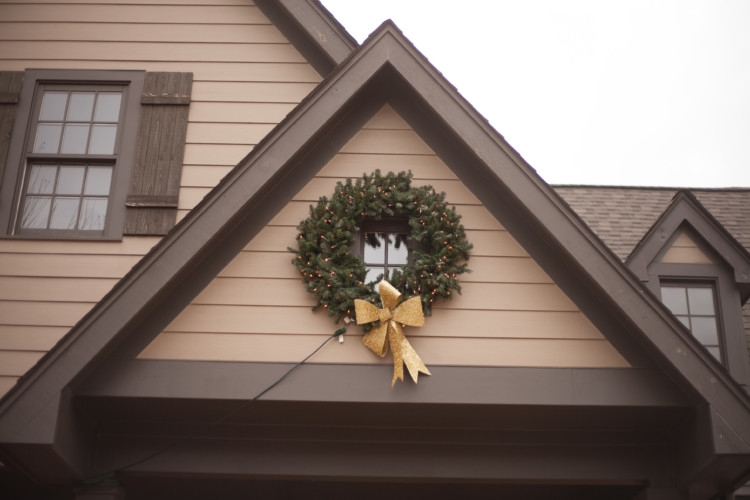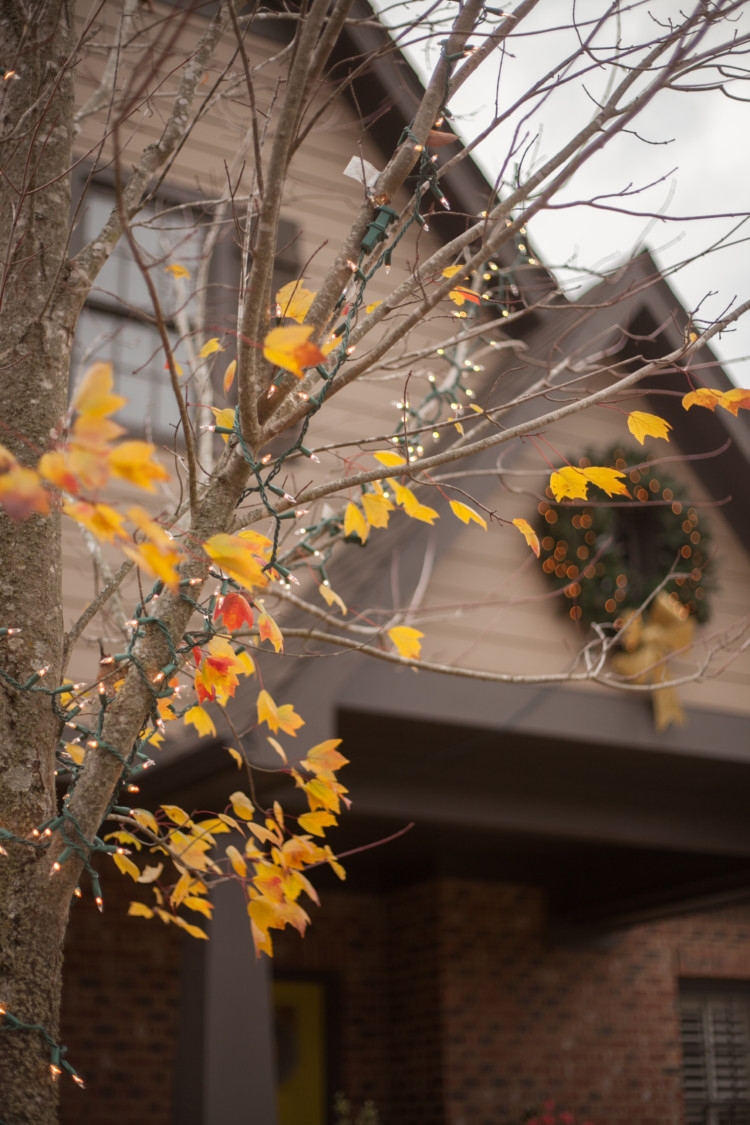 Christmas is less than 2 weeks away! It's hard to believe, but it's getting real, y'all. Even those of you that had been holding out on decor until the last minute are showing me on IG stories and snapchat that you're starting to get your Christmas decor up and shining bright now. I've showed you how I decorate our house while still keeping it kid-friendly, my tree & mantel, and our decorated barn door already, so today I'm showing you our outdoors and a few more details like our gift wrap.
Eric actually added lights to our front porch swing which I LOVE after our photographer came over so I'll make sure to show those to you guys on my IG story later today. Make sure you are following me: @MyLifeWellLoved.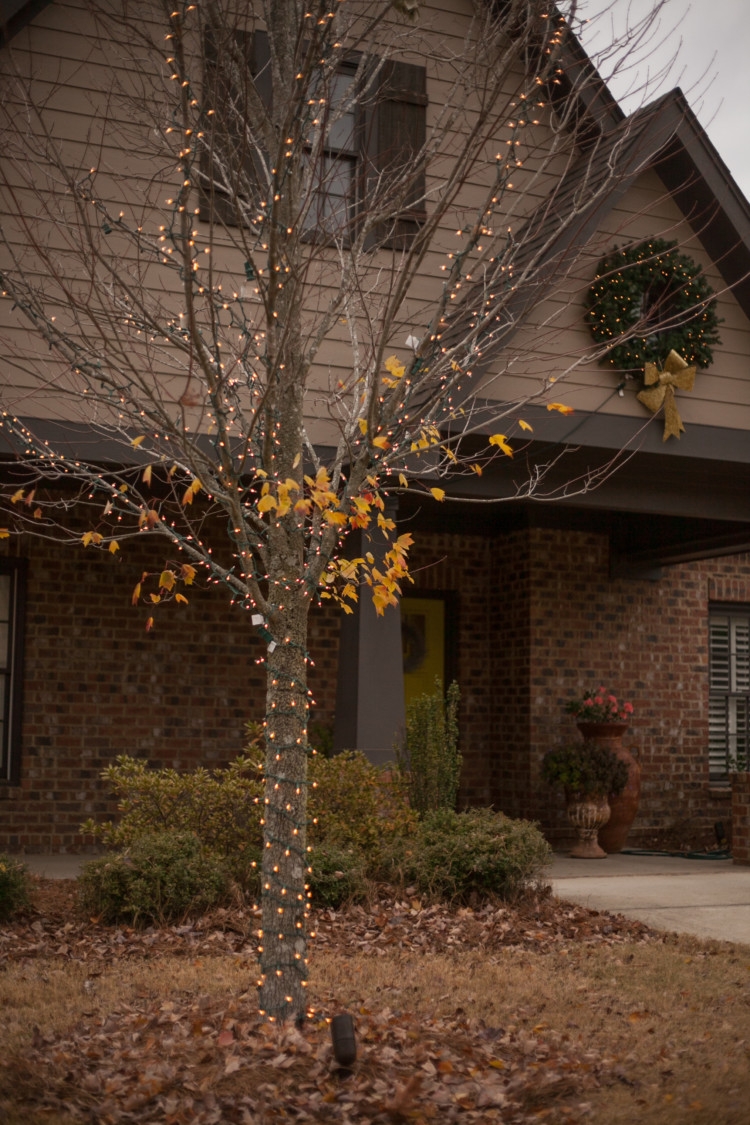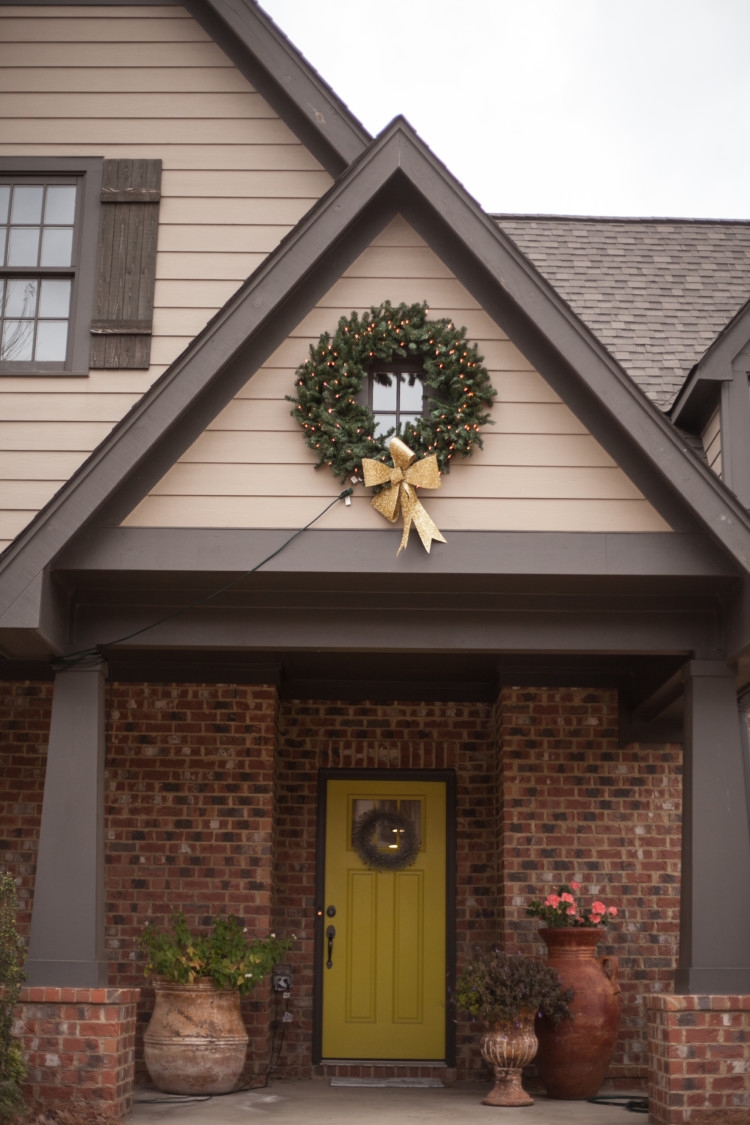 I am so appreciative of Eric putting in the time and energy after we had been traveling and he worked a full day at the hospital to put up our decor and lights. I'm a lucky wife! It's crazy that in this photo the tree still had a few leaves left on it. As you can imagine, it is now bare!
Since I've shown you most of our Christmas decor already in the previous week's posts I'll show you a few details now including our gift wrap. I'll be honest and tell you I am way behind on gift buying. I'm more of a last minute shopper, but I did wrap some of Leyton's gifts left over from his birthday to at least show you what my gift wrap looks like. I heard from a few friends that they did this with their 1 year old's birthday gifts and I thought it was genius. Kids get way too many toys and they don't know any better so… it's time to unwrap the same gifts, round 2, baby buddy!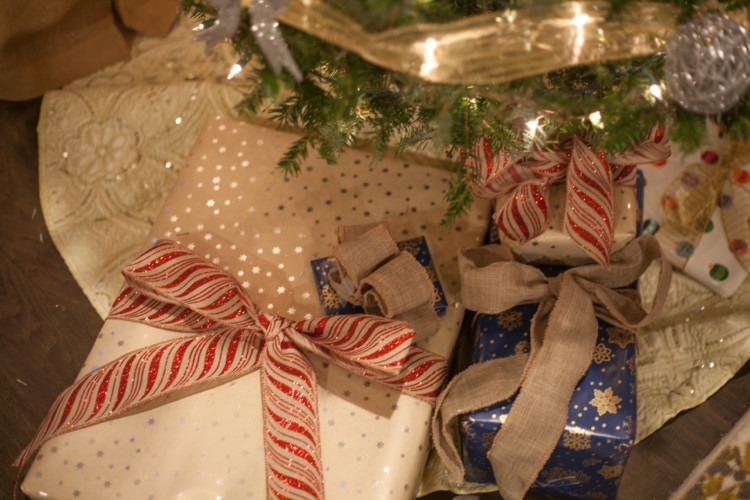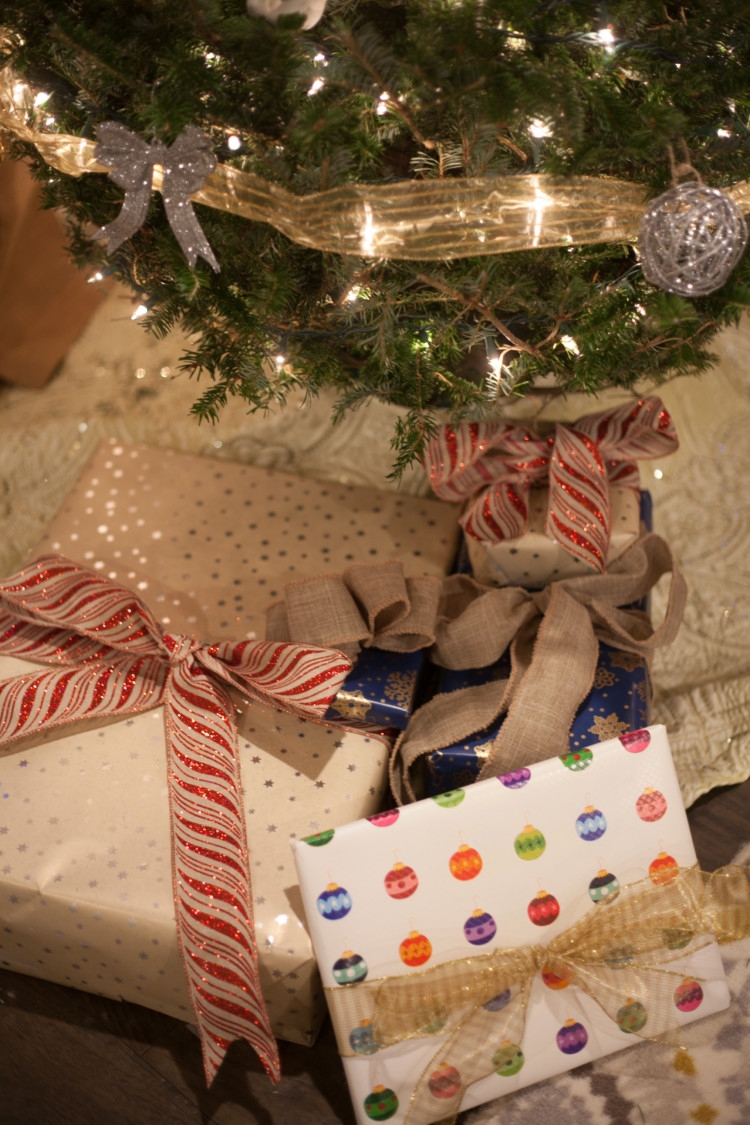 My heavy-duty and nice wrap and glittery & burlap bows are from Papermart. I love the quality of this paper and I picked the craft paper with stars so I can use it for birthdays and other events besides just Christmas.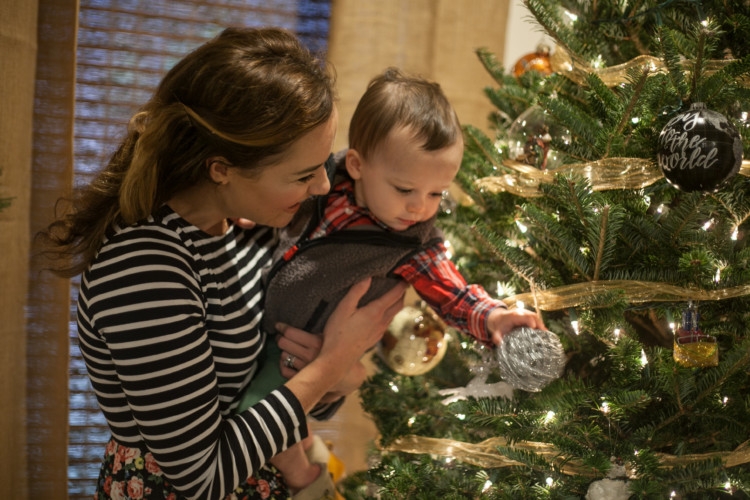 Speaking of gift wrap, Leyton and I have wrapped up a nice gift for you to enter to win below! I know my athleisure loving and Pure Barre gals will love this one. I've teamed up with several bloggers to give away a $500 Lululemon giveaway! Make sure you enter to win at the bottom of this post and check out my Merry & Bright home tour buddies below. Next up on the tour is The Home I Create. A very special thank you to Paper Mart & Silk Plants Direct who provided products featured in these Merry & Bright posts.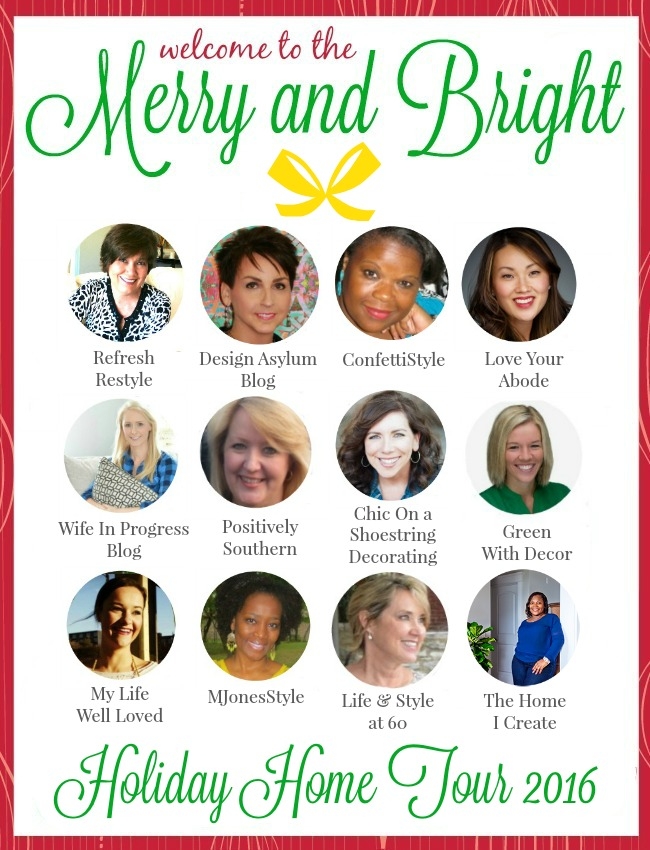 Heather Brown helps busy mamas of young littles who are caught in the hustle to find encouragement in their journey to true health, from the inside out, starting with the heart. Read her journey of learning to live a life well-loved
HERE!