It can be hard thinking of a unique holiday gift ideas for all the people on your list. Often times we want to give gifts to our friends, small group leaders, or children's teachers… but coming up with ideas that are meaningful can be difficult!
Do you ever settle on a gift card but then wish you had given something a little more thoughtful? Girl, I'm right there with you.
No more boring gift cards! Each of these gift ideas are unique, thoughtful and will mean so much to the person who you're giving it to. But to be quite honest, consider the person you are GIFTING! If they would APPRECIATE a "boring" gift card most (like me, lol!) then do that for them!
Check Out More Holiday Gift Guides Here:
The BEST + Most Unique Holiday Gift Ideas For Everyone: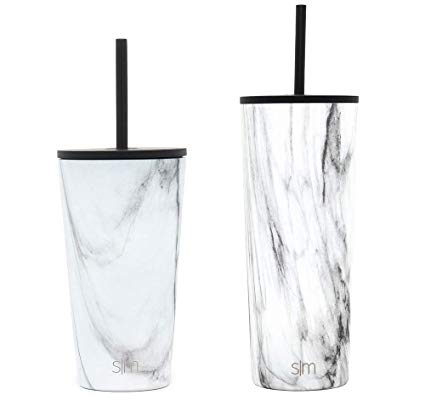 1 // Marble Travel Mug – These tumblers come is so many colors. Vacuum insulated to keep your drinks warm or cold, plus check the great reviews! If you're looking for something larger, try this 30oz leopard tumbler. And don't forget to stock up on reusable straws. 
2 // Cultivate Gratitude Journal – This journal is a beautiful gift because it encourages everyone to take a pause and reflect and give thanks.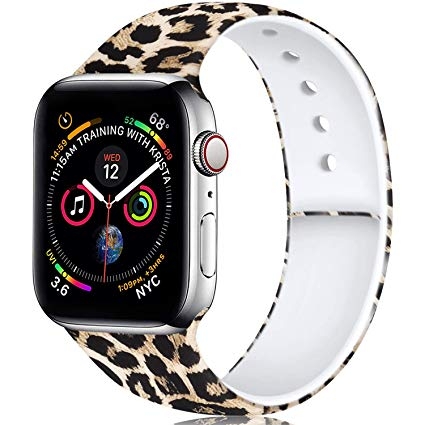 3 // Leopard Apple Watch Band – My favorite Apple Watch band that I wear on a daily basis. So affordable and adds a fun pop of interest to any outfit. If you're looking for more a sleek option, try this leather band.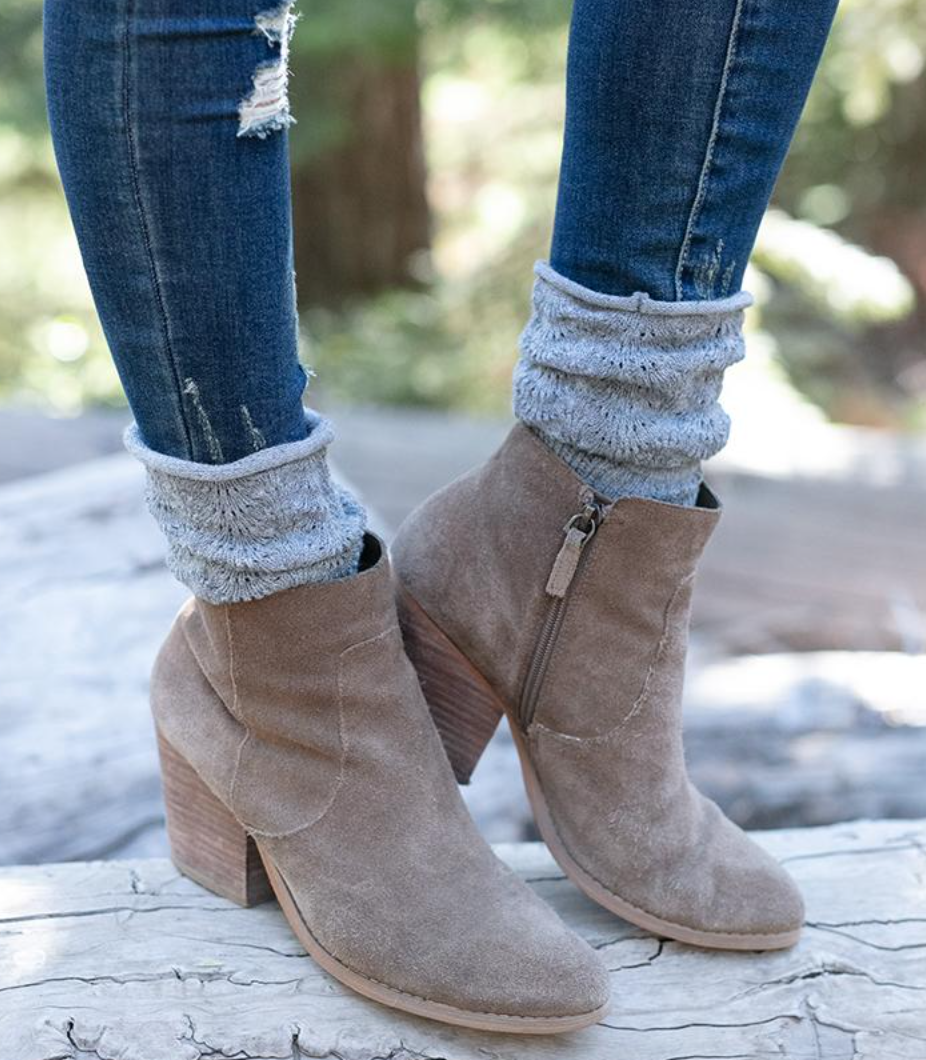 4 // Pointelle Boot Socks – These socks have been my go-to lately. Great to wear with boots or keep your feet cozy around the house. You won't believe how soft they are. You can find another popular pair of cozy socks here.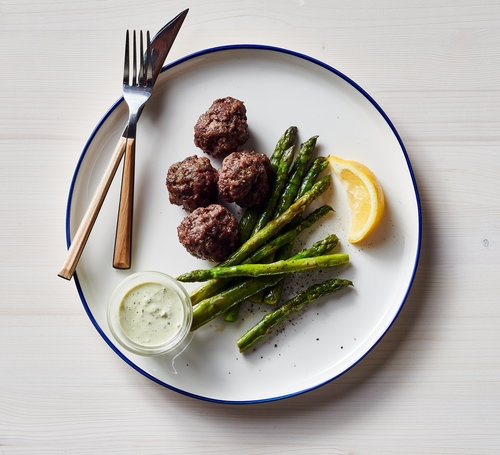 5 // Nourish Meals – I couldn't survive without my weekly shipment of Nourish Meals. Oven and microwave-ready meals that ship nationwide. An amazing gift for people who are on the go, or just need a little extra help getting lunch and dinner on the table. Use my code HEATHER20 to get $20 off your first order.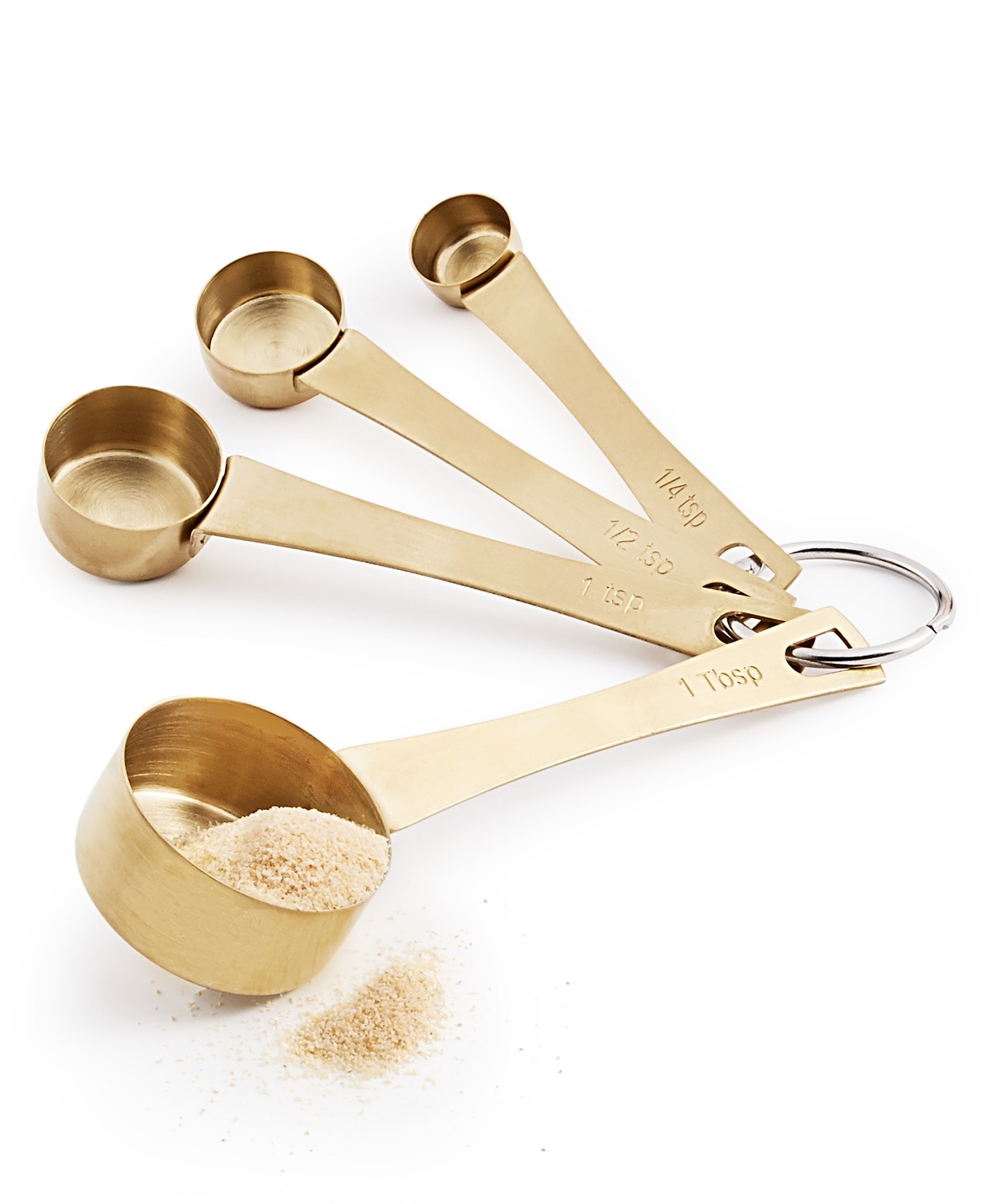 6 // Martha Stewart Measuring Spoons – These gold measuring spoons would be a beautiful addition to any kitchen. Plus engraved measurements mean they don't rub off and will last forever. See the matching measuring cups here.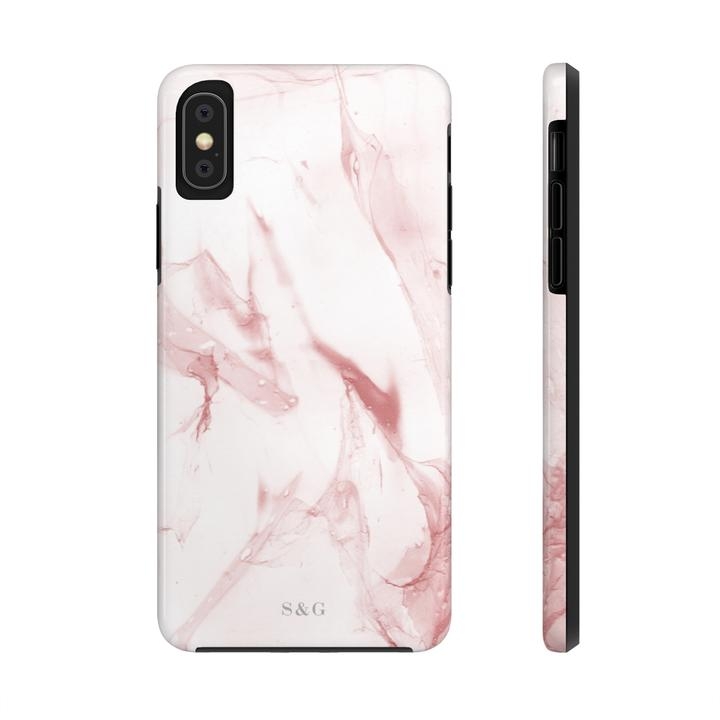 7 // Scarlet and Gold Blush Marble Phone Case – This shop holds a special place in my heart and I love supporting them! They also have a tiny cross necklace that I wear as well as wife life hats that are perfect to throw over your day 3 or 4 hair! If you're local, you'll also love their Auburn or Alabama phone cases. And I love their Bible verse ones!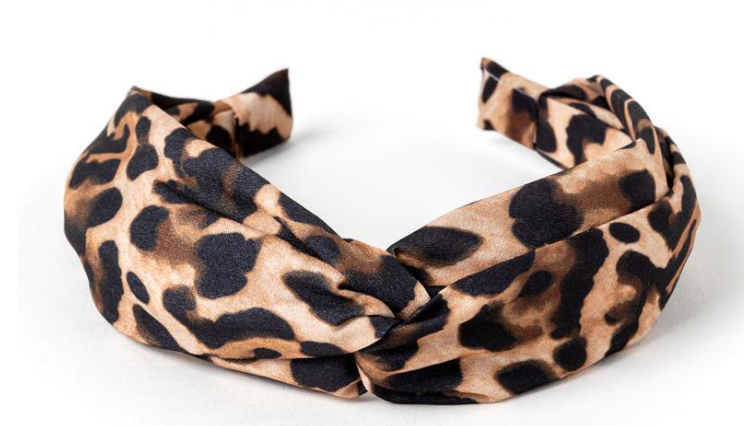 8 // Leopard Headband – Throw up your hair in a messy bun and you're set with this adorable headband. If you're gifting to a mama, don't forget the dry shampoo! 😉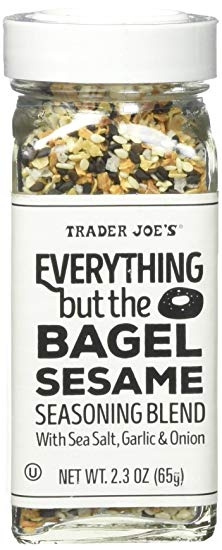 9 // Everything But The Bagel Seasoning – If y'all haven't tried this yet, you're missing out. The perfect gift for someone who isn't familiar with Trader Joe's. And did you know you can get it at Target and Walmart? Yes please!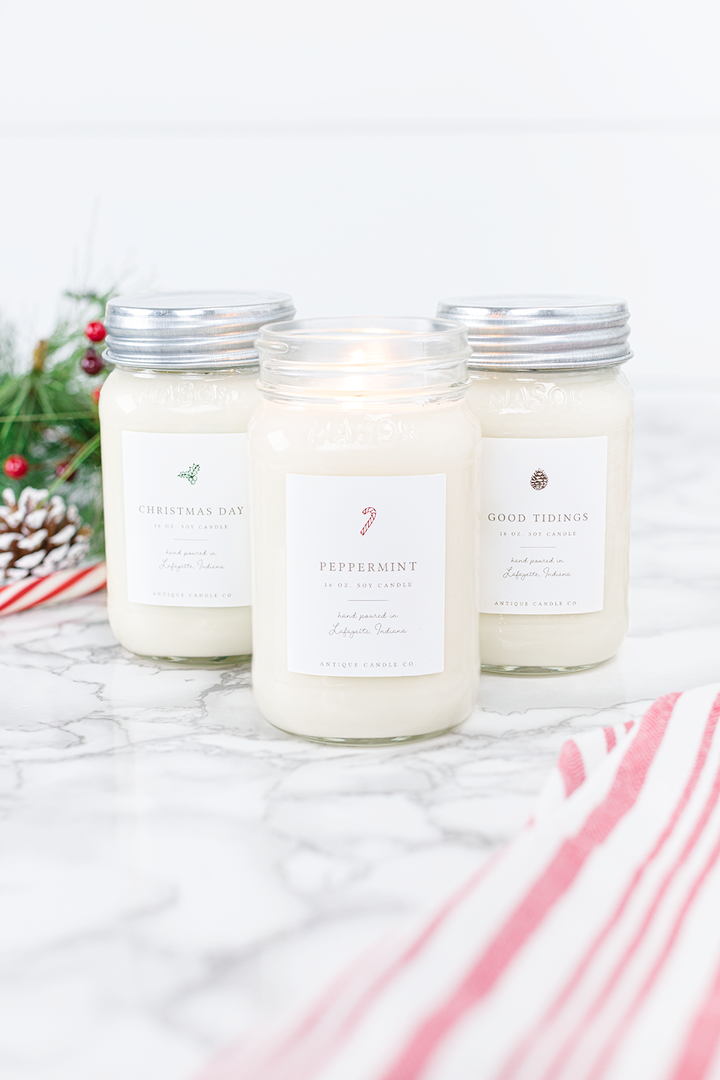 10 // Antique Candle Co. – I just got new holiday candles in from Antique Candle Co. and let me tell you, they are one of a kind! Beautifully packaged and the incredible scent fills your whole home. I have the scents Christmas Day, Momma's Kitchen, Merry Christmas and Tree Farm.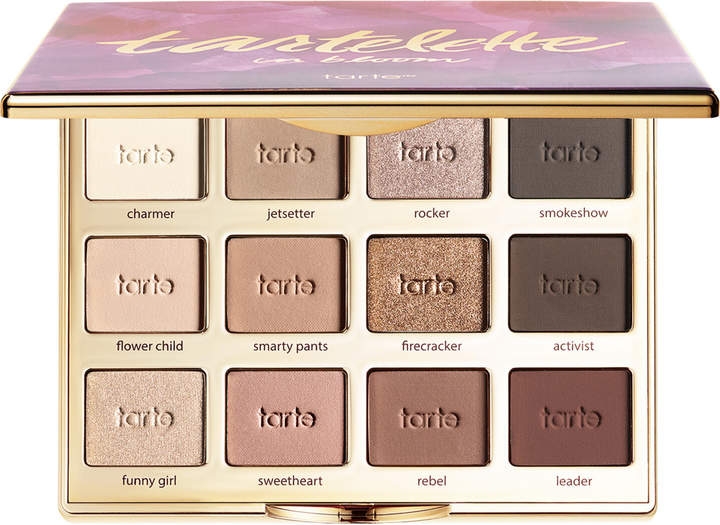 11 // Tarte In Bloom Palette – This palette is versatile enough to wear everyday, but still create a more glam look for date night or a special event. You can also shop the palette at Tarte Cosmetics, and Sephora.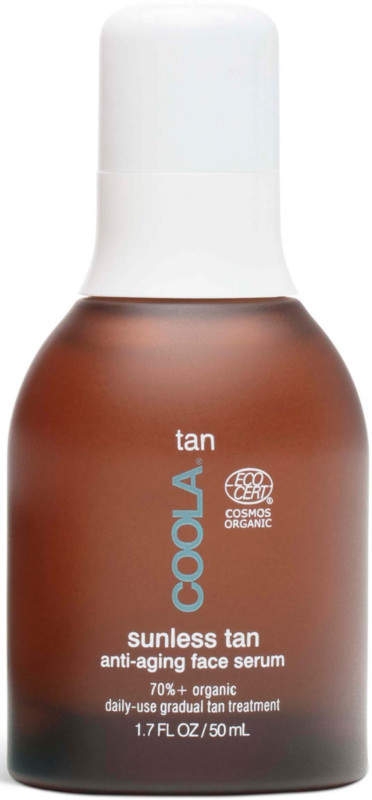 12 // Coola Anti-Aging Sunless Tan – This serum is a miracle worker. It gives you a subtle, warm glow and also fights off the affects of aging on your skin. I use this product all the time! You can also find this serum at Sephora. A few of my other skincare favorites are the Tula Glow and Get It Stick (use code WELLLOVED for 15% off), Skinceuticals Matte SPF and Colleen Rothschild Face Oil.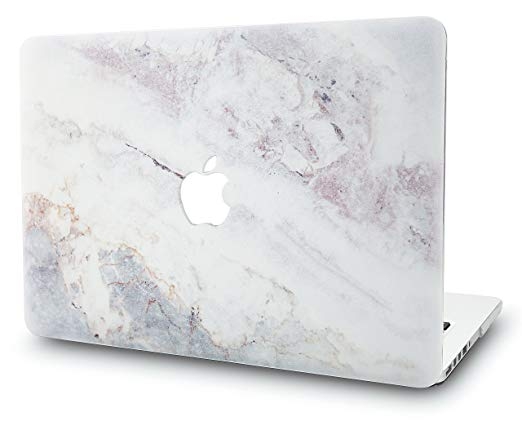 13 // Marble Laptop Cover – A chic addition to your laptop that gives it an instant new look.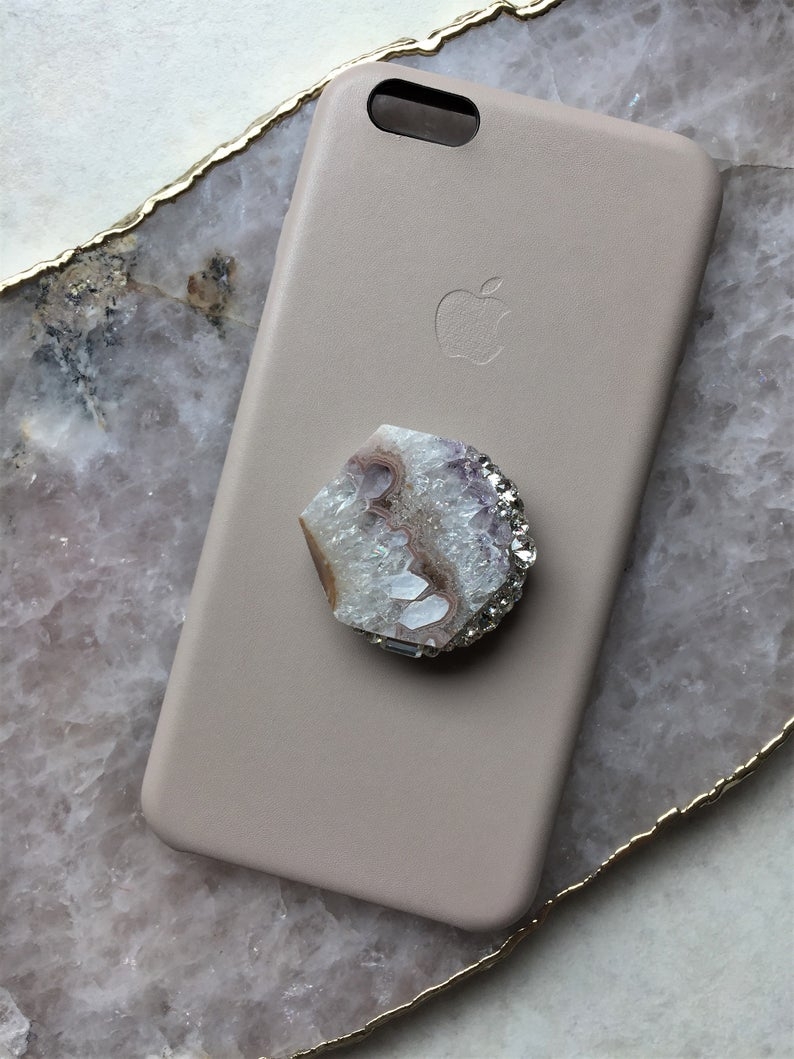 14 // Swarovski & Amethyst Pop Socket – I have never seen a pop socket this beautiful. I've also used this ring holder and this handle holder.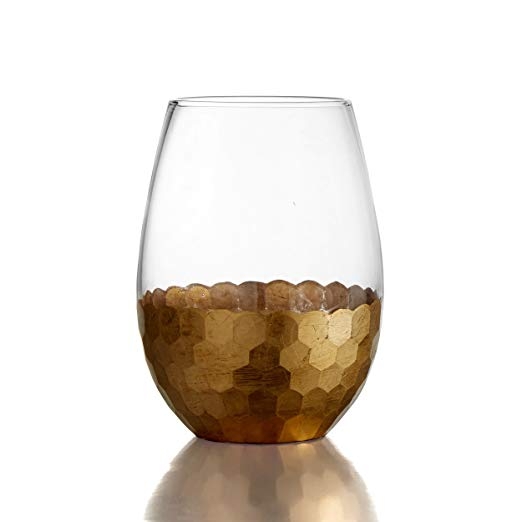 15 // Gold Stemless Wine Glasses – Talk about a statement piece when you're entertaining. These are a beautiful gift that you can pair with a bottle of wine!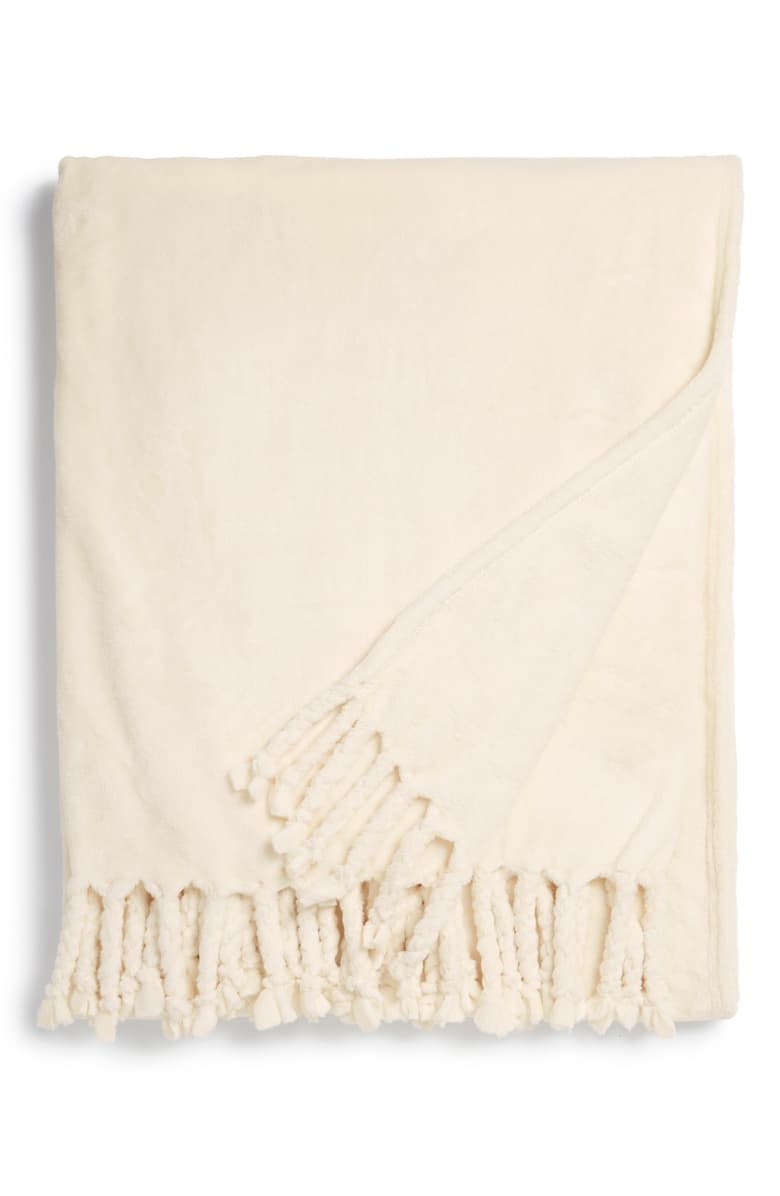 16 // Kennebunk Bliss Plush Throw – To say this blanket is blissful is an understatement. I snagged this during the Nordstrom Sale and I'm so glad I did. Available in so many colors to match anyone's home decor. I have this faux fur throw blanket.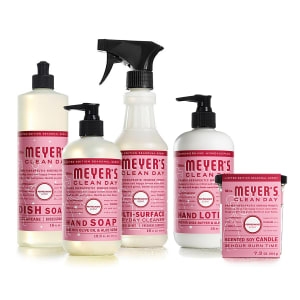 17 // Mrs. Meyer's Holiday Bundle from Grove Co. – All the essentials in one gift set, including a yummy smelling candle, what could be better?!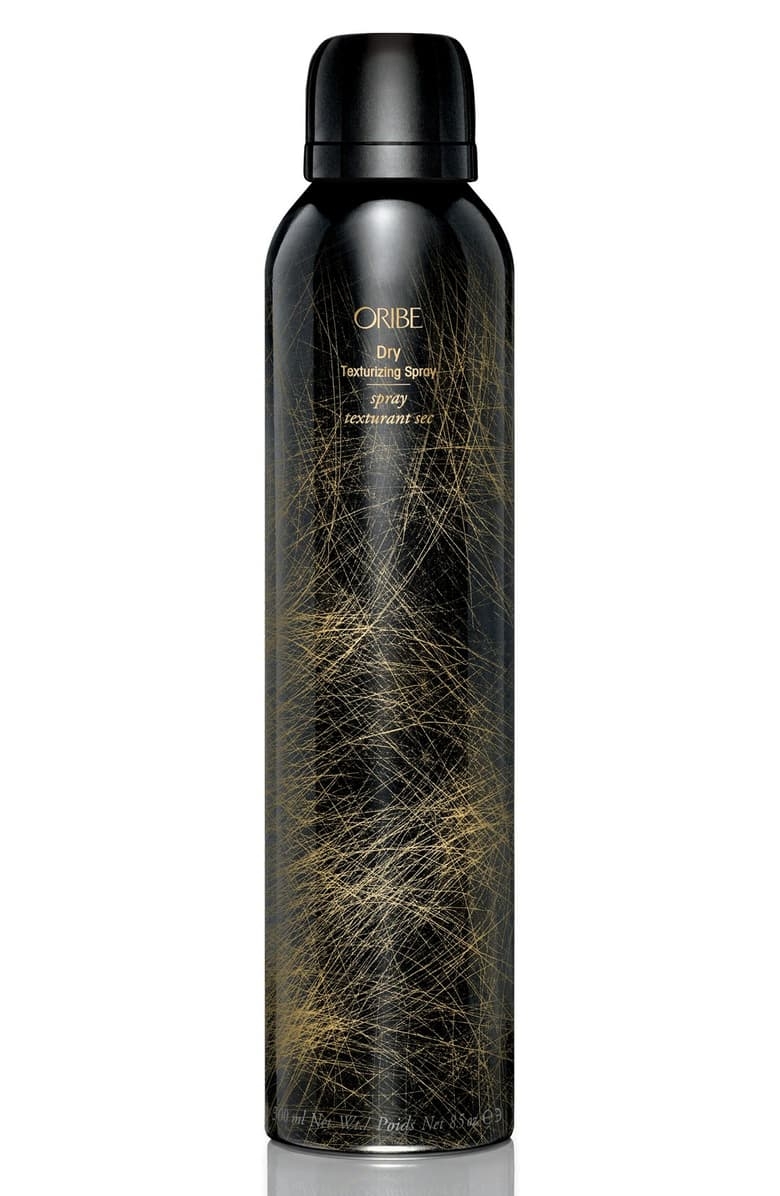 18 // Oribe Dry Texture Spray – This product will not do you wrong. It smells like heaven and gives you amazing volume and texture! You can also find this at Bloomingdales.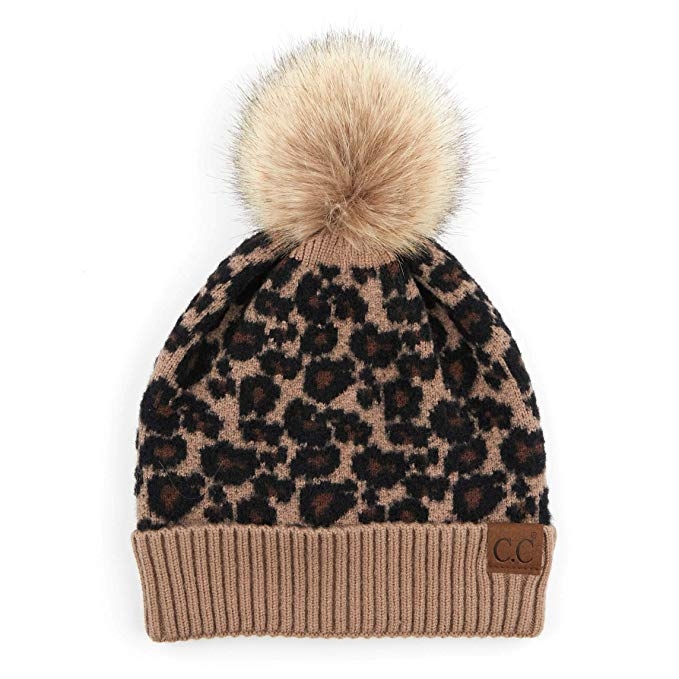 19 // C.C. Leopard Beanie – This is my latest addition to my winter beanies and I can tell I'm going to be wearing it all winter long. Plus who can resist that faux fur pom!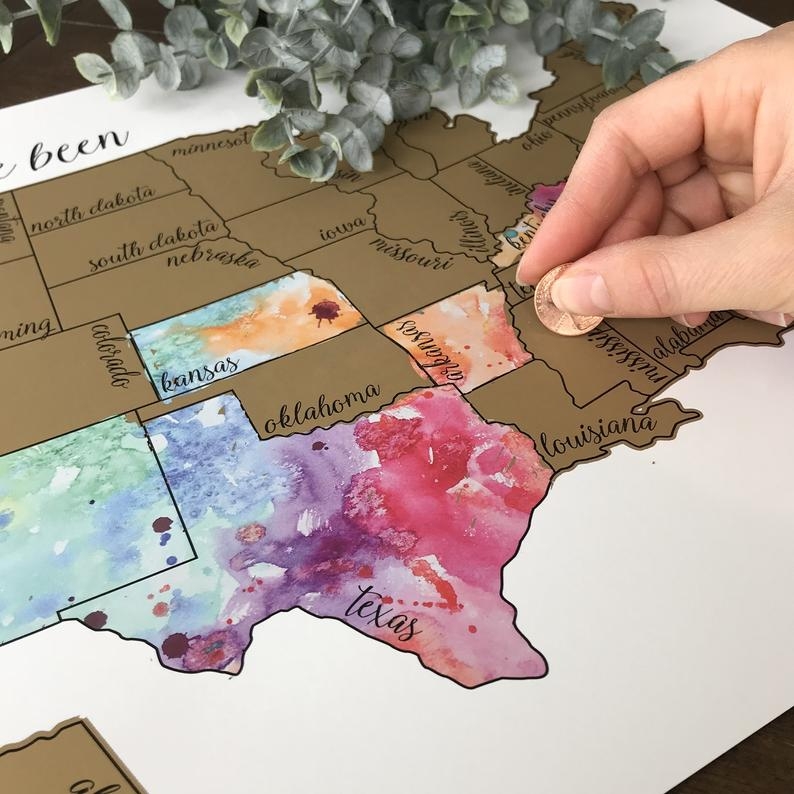 20 // Scratch Off Map – Scratch off each state you travel to! This fun interactive gift is unique and a great focal point for any home.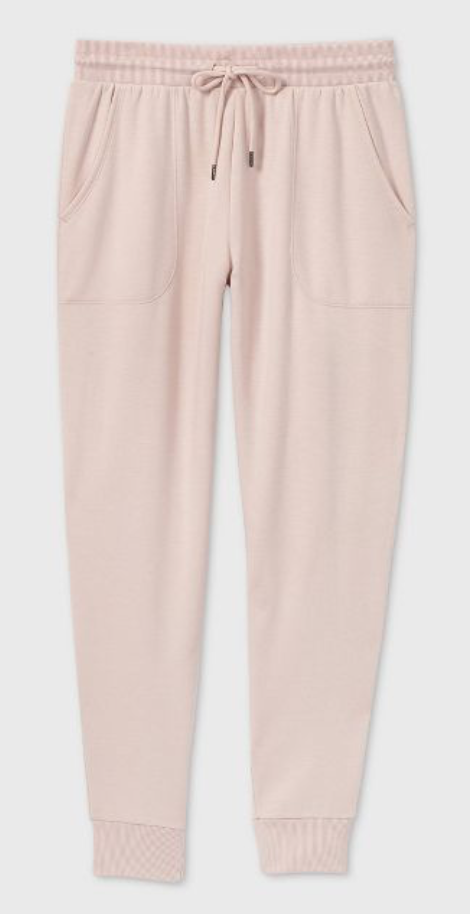 21 // Target Butter Joggers – Y'all have heard me rave about these before, and for good reason. These are joggers you will want to live in, and whoever you're gifting these to will absolutely love them!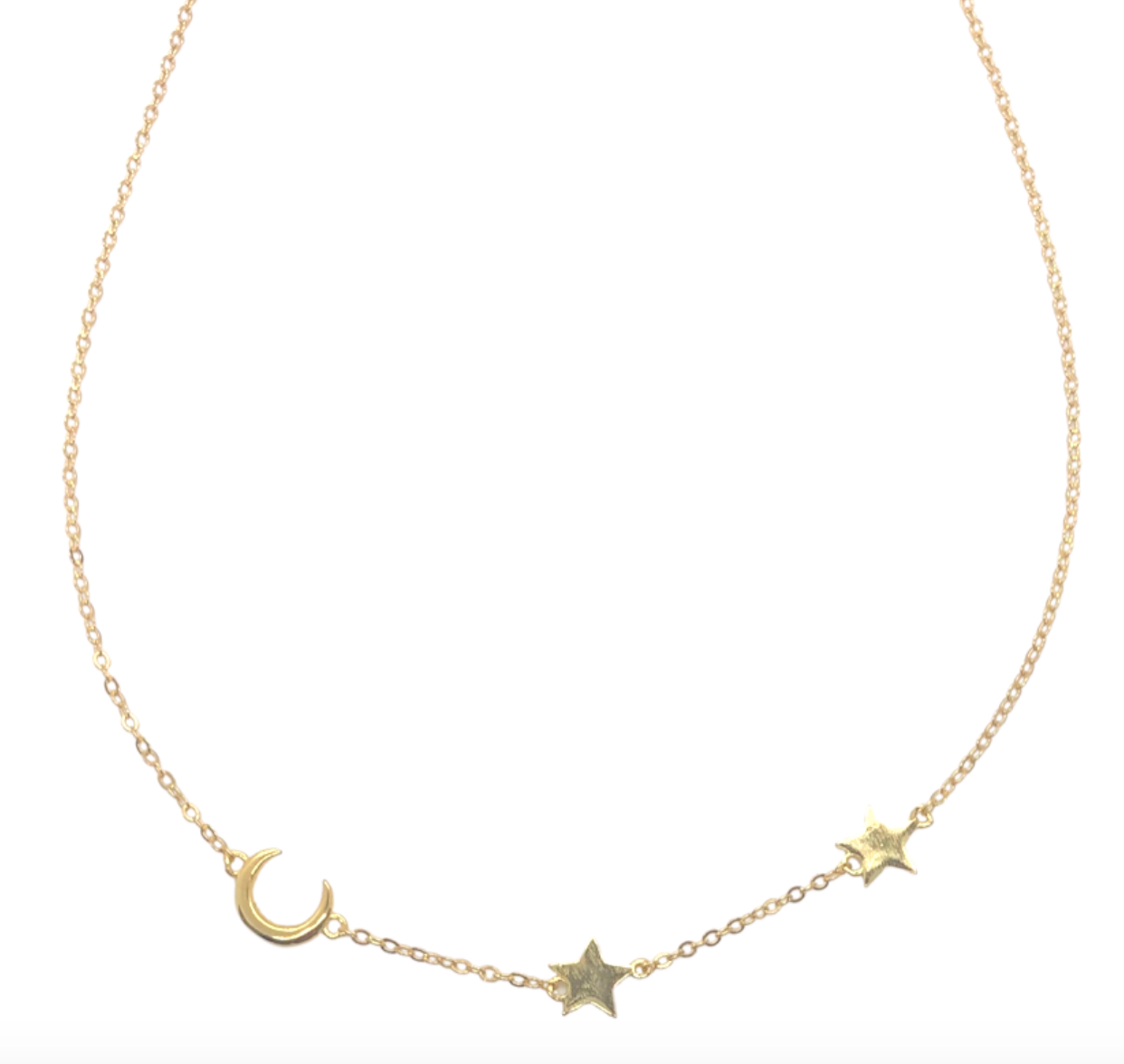 22 // Moon and Star Necklace – One of my favorite everyday necklaces. Here are 5 more I linked up that are similar!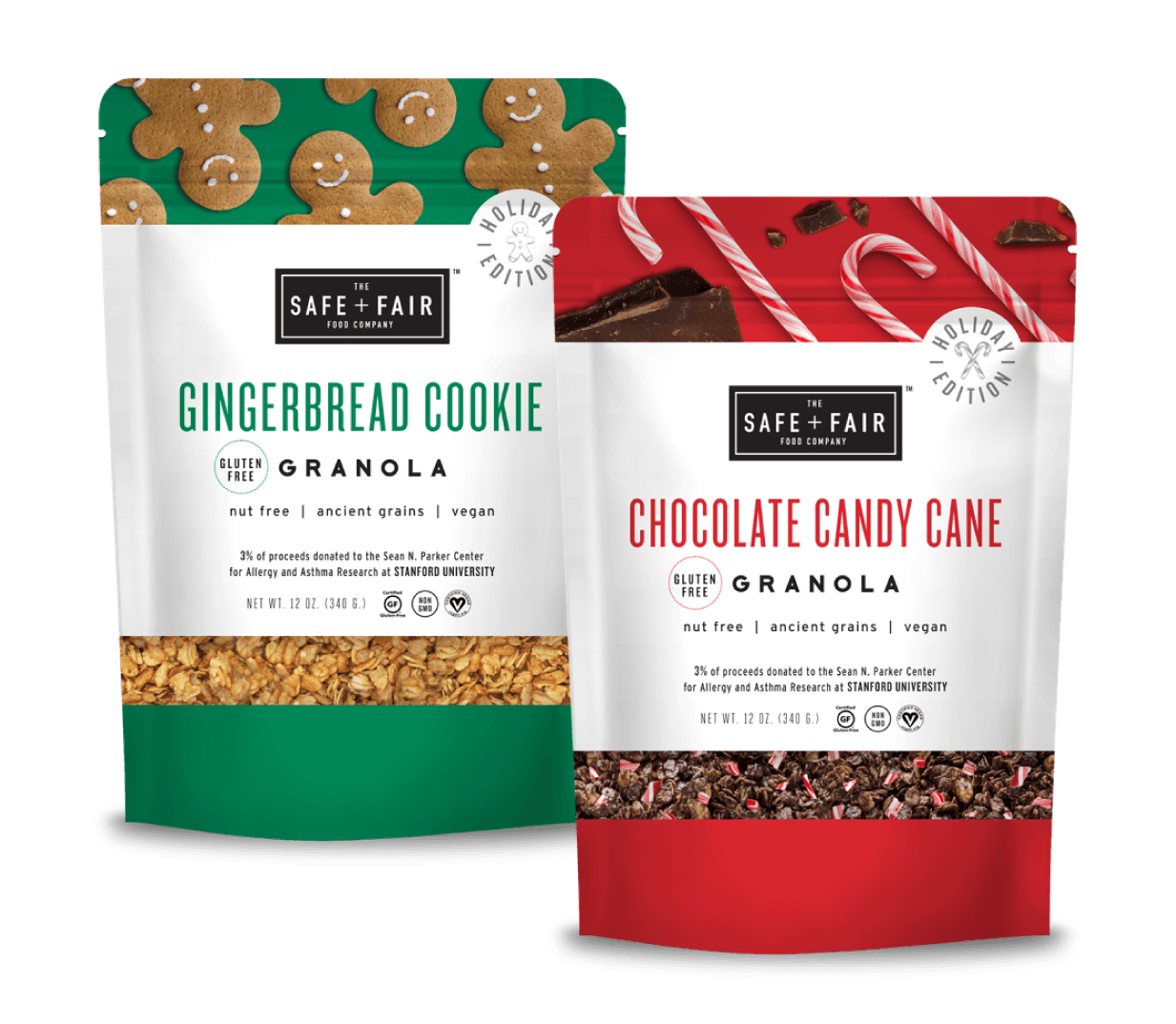 23 // Safe + Fair Holiday Granola Bundle – Enjoy a stress-free snack when you eat anything from Safe + Fair. I also love their birthday cake granola and sea salt protein chips. Use code WELLLOVED10 for 10% off.
24 // Modere Go // Modere Probiotic // New customers save $10 when you use code 2256749.
The Best Gifts For My LOCAL Friends:
SHOP The BEST + Most Unique Holiday Gift Ideas For Everyone Post HERE: