Check Out My Trader Joe's Shopping Haul Below!
Now that fall is officially here and the temps are finally starting to cool down, I am starting to really get in the spirit! One way I love doing that is by thinking about all of the delicious seasonal food!
Something that makes me unreasonably happy is when grocery hauls and fall finds collide. I've got no shame in my fall-loving game and y'all are about to get a taste of that! Adding these finds into my weekly meal plan makes me so happy. If you're wanting to check out my Meal Planning For The Busy Mom eBook, you can get a special discount HERE!
I'm all about making meal time a little bit easier, so be sure to check out my fall meal plan HERE!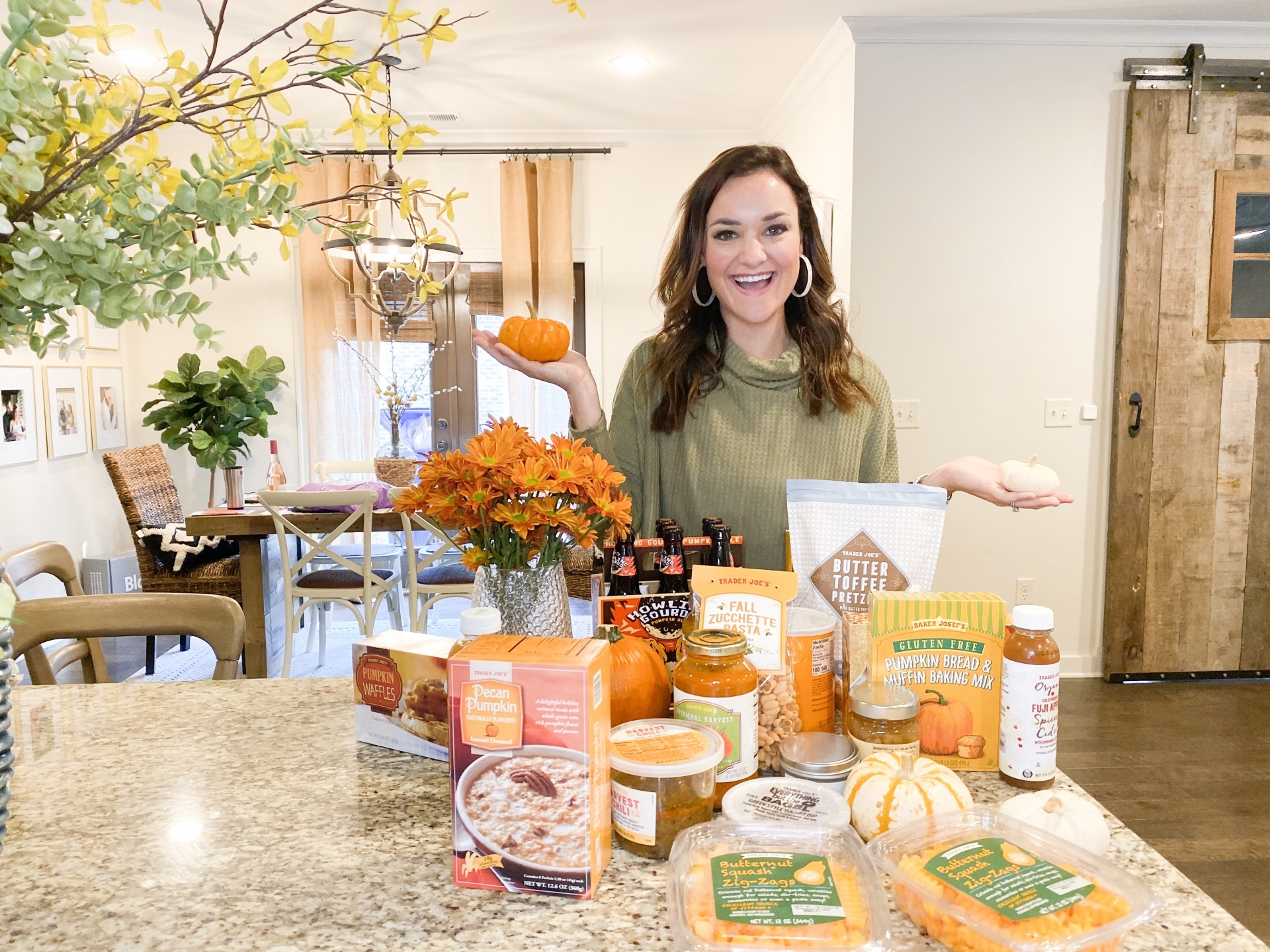 My Amazon Tunic // Shop My Dining Room Decor HERE!
If you've been a reader for a while, you know that we are suckers for a good Trader Joe's shopping haul here at MLWL. Some of my Trader Joe's hauls have been on the healthier side, like this one that highlights options that are great for low-carb day on FASTer Way to Fat Loss. Others simply share some of my favorite TJ's finds.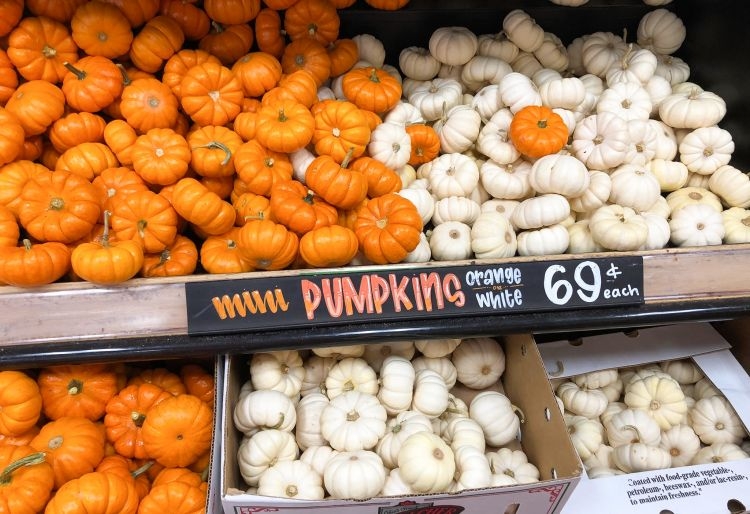 This particular Trader Joe's shopping haul might not be chock-full of super healthy options, but I wanted to share with y'all what I'm super excited to stock up for the season.
If something in this haul catches your eye, run to your local Trader Joe's and grab it! These are seasonal items and they'll only be around for a little while!
Trader Joe's Shopping Haul VIDEO!
Here's the video of everything I bought in my Trader Joe's shopping haul! If you love watching hauls, you're definitely going to enjoy this one! Be sure to subscribe to my YouTube channel if you're not already!
P.S. Some of you asked about my video set up. It's new to me from Amazon, ha! You can check it out here. I'm super profesh over here recording on my iPhone and trying to figure it out, lol!
All The Items In My Recent Fall Trader Joe's Shopping Haul: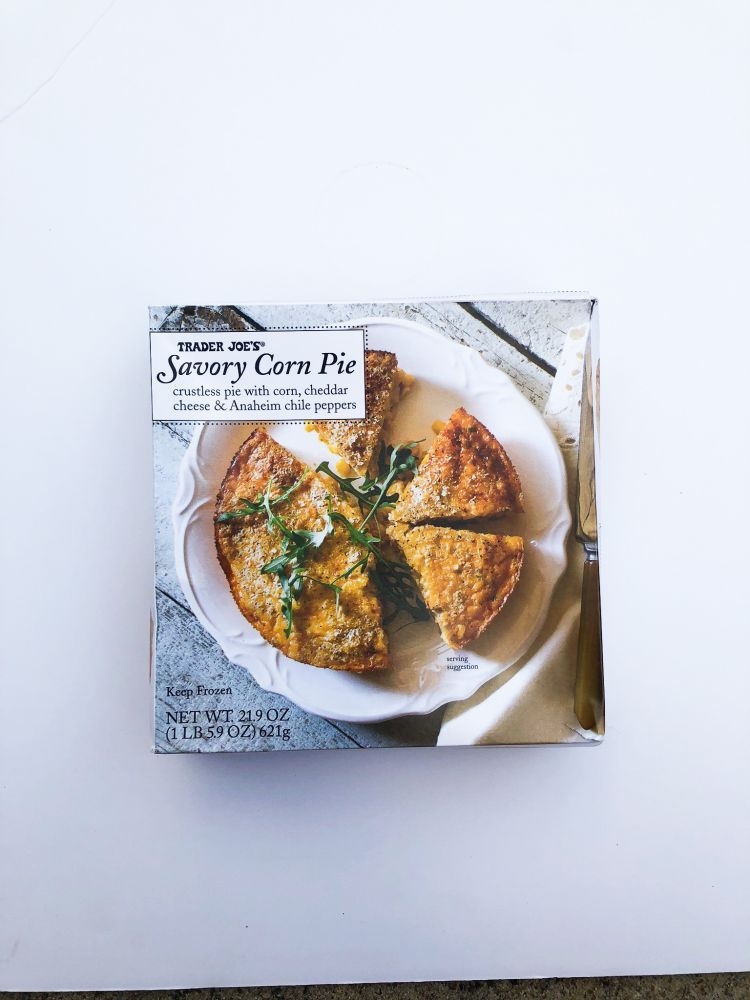 #1 // Savory Corn Casserole (frozen) Excited to try this one! Crustless pie with corn, cheddar cheese, and peppers!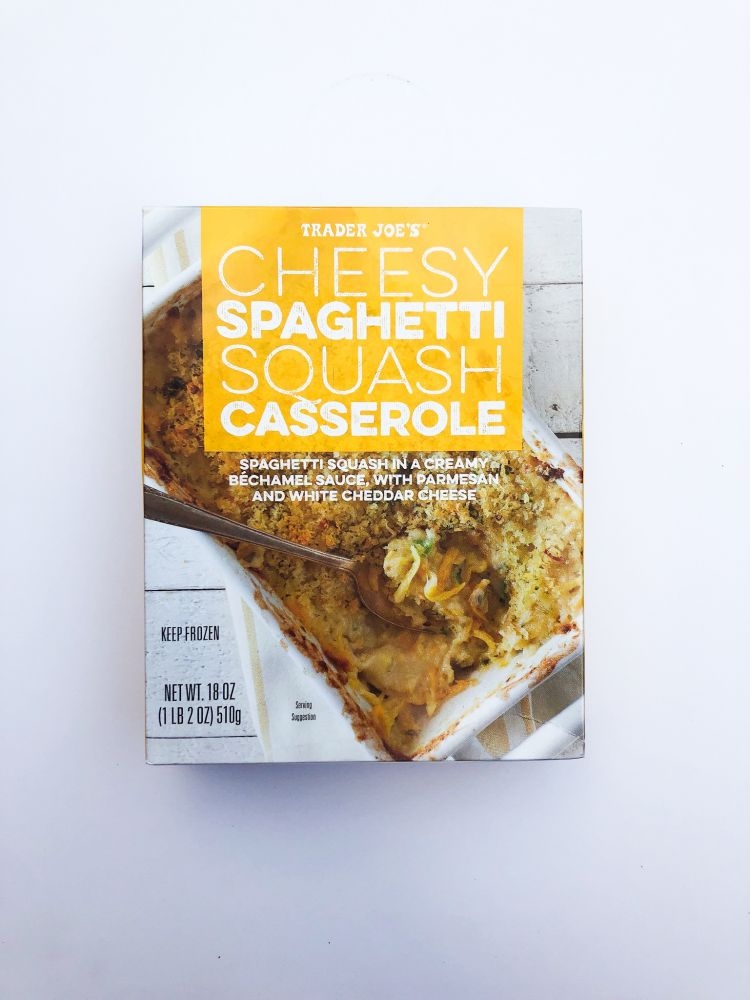 #2 // Cheesy Spaghetti Squash Casserole (frozen) You can't go wrong with a cheesy casserole!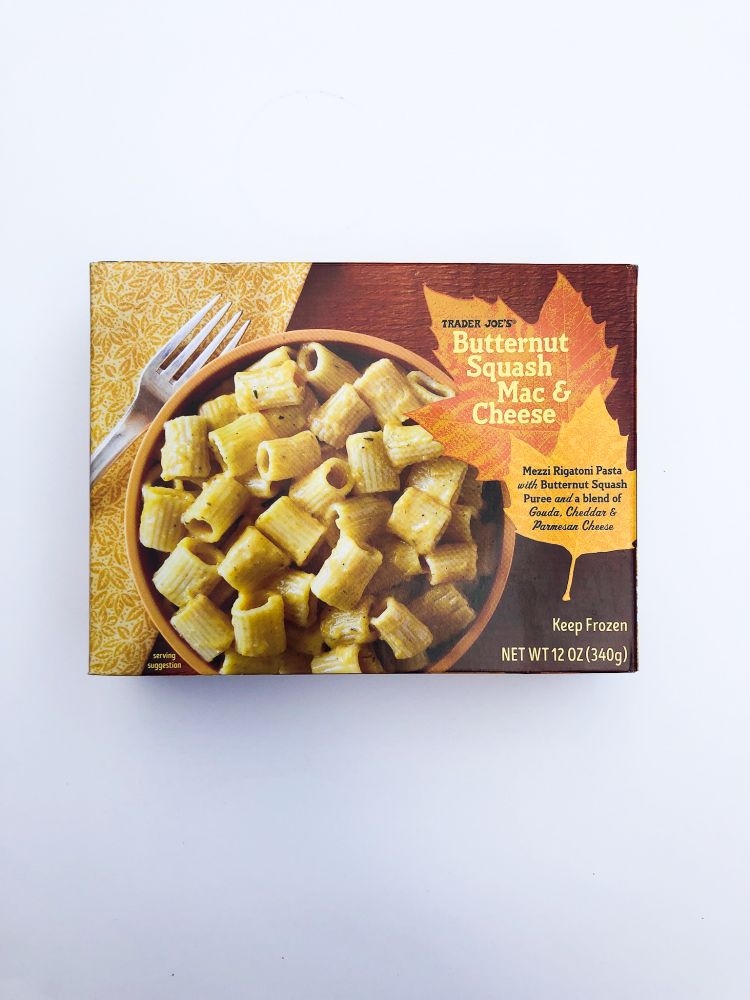 #3 // Butternut Squash Mac & Cheese (frozen) So good! Another easy TJ's dinner option!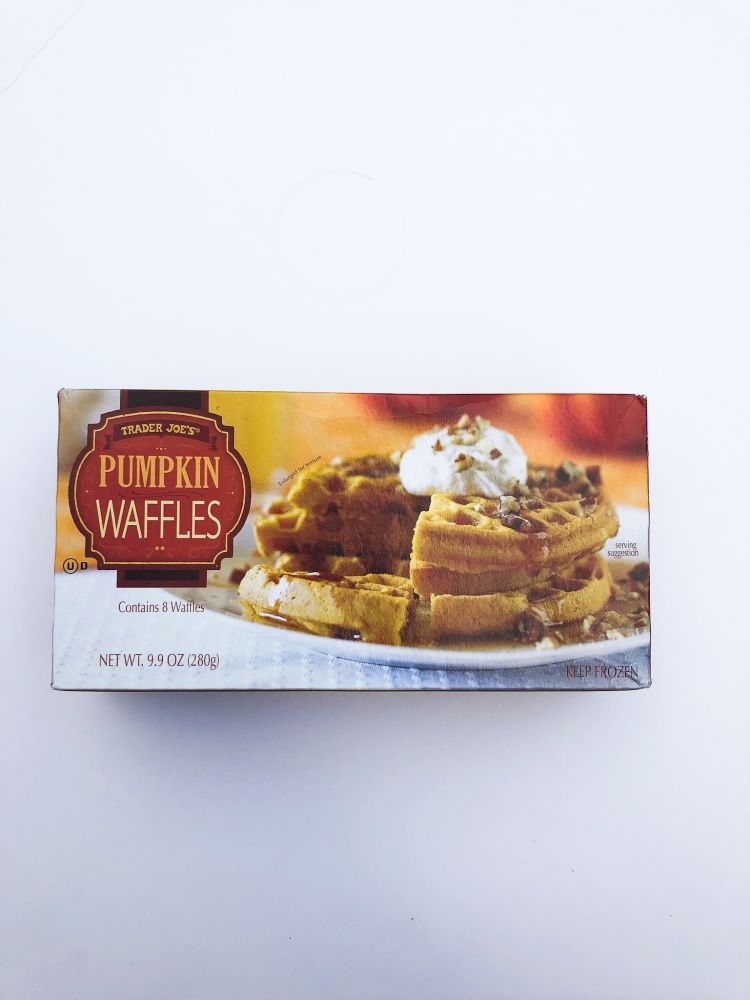 #4 // Pumpkin Waffles (frozen) Always a hit every year! I'm a fan of pumpkin but not pumpkin spice, so these are perfect for me!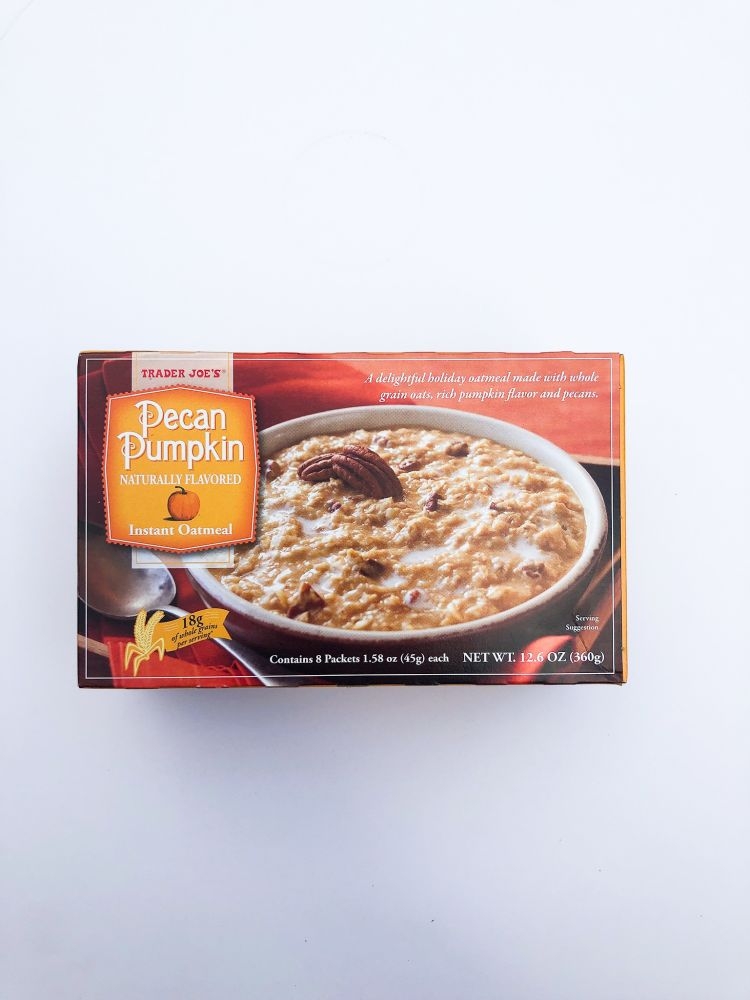 #5 // Pecan Pumpkin Oatmeal – Found in the cereal aisle! Haven't tried it yet but cannot WAIT!!
#6 // Fuji Apple Spiced Cider Pumpkin spice may not be my thing, but I am ALL in for apple! Love this yummy treat!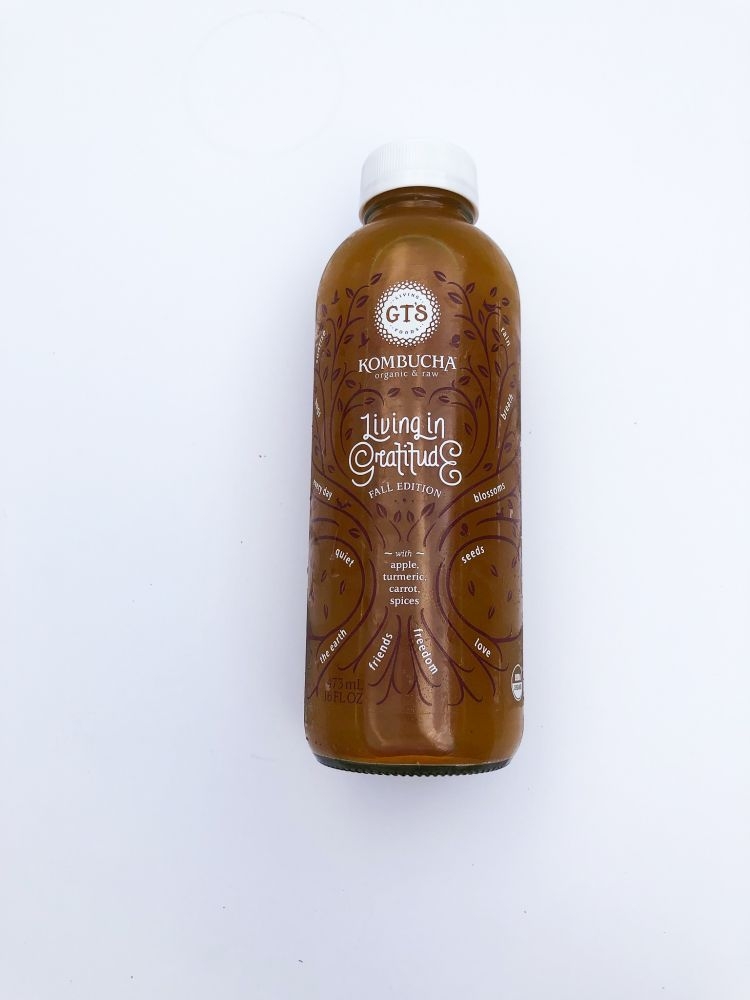 #7 // Fall Kombucha This is amazing with apple, turmeric, carrot, and spices! It satisfies my cravings for something slightly sweet and fizzy!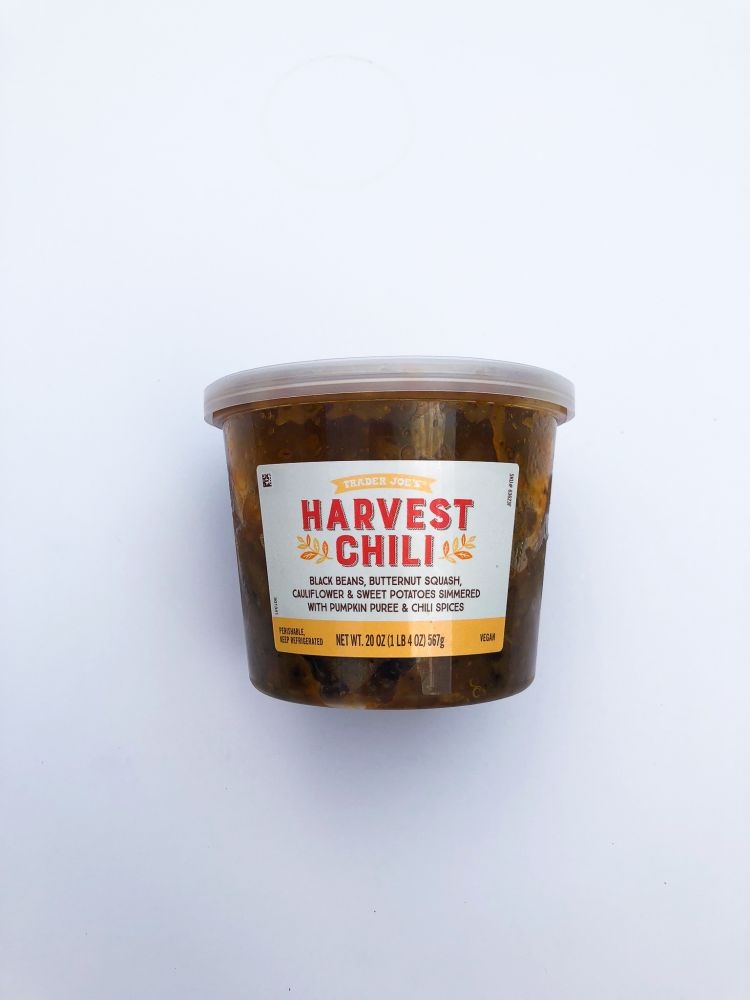 #8 // Harvest Chili Heartily Hubby-approved and perfect for a cozy fall night!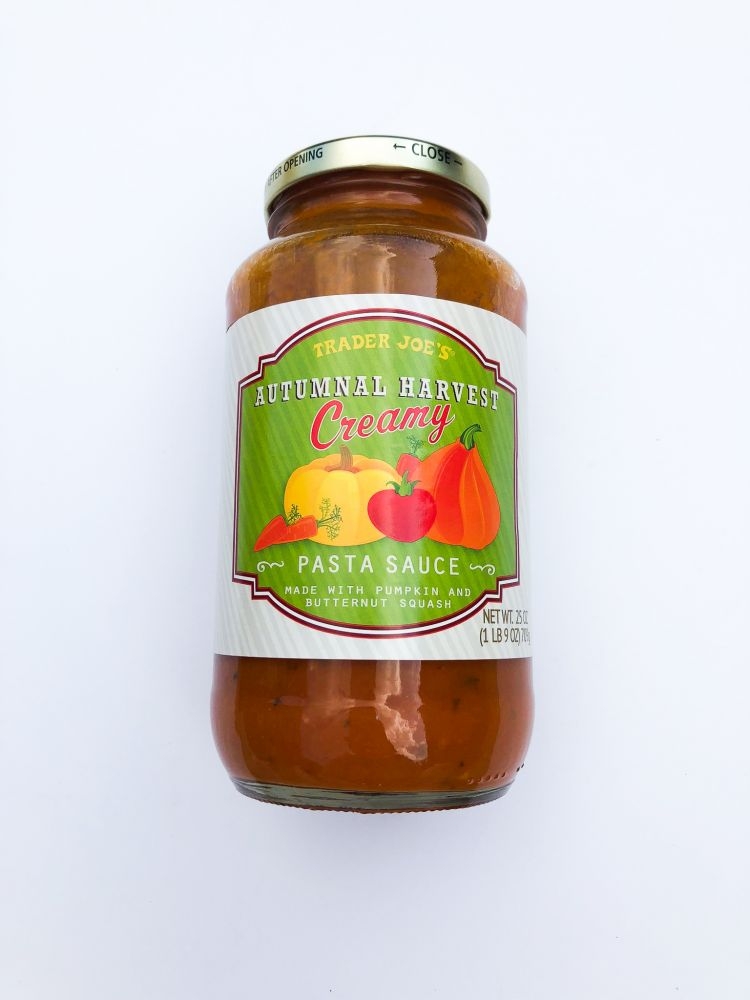 #9 // Autumnal Harvest Creamy Pasta Sauce Pair with pumpkin-shaped pasta for a fun + easy dinner with friends!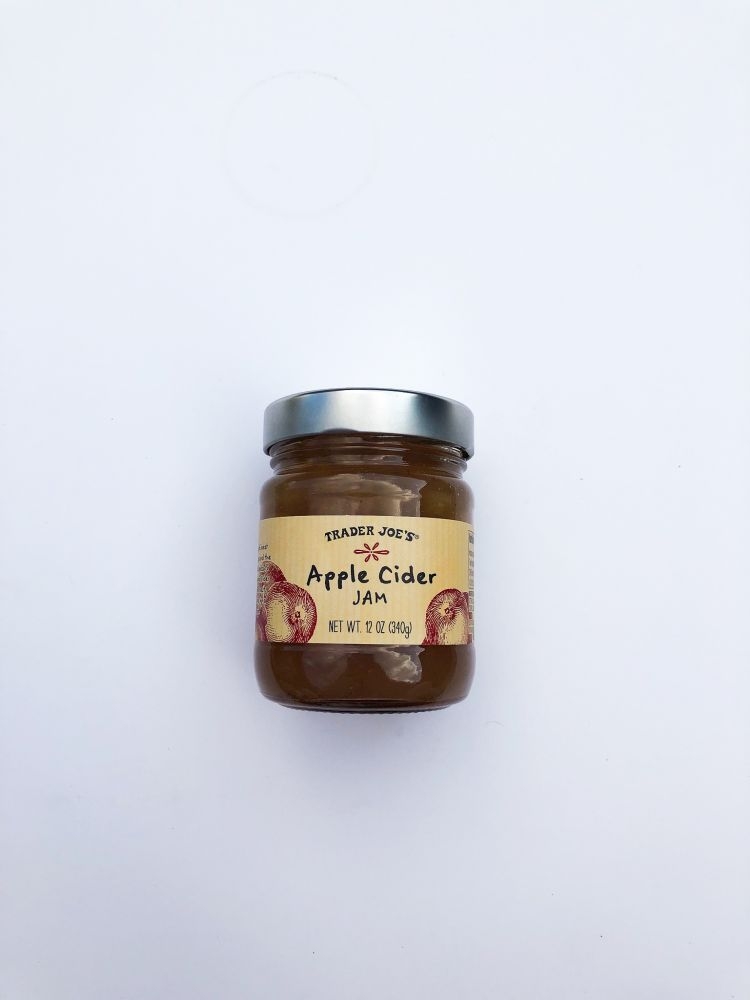 #10 // Apple Cider Jam Loved this last year and so glad to find it again! It's amazing on English muffins!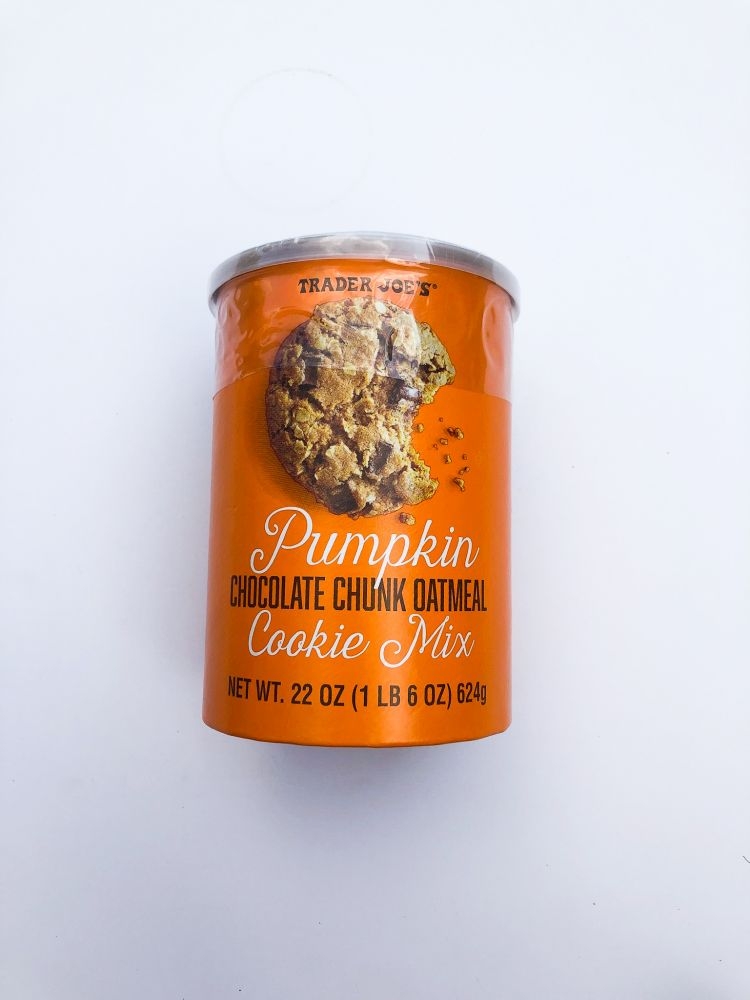 #11 // Pumpkin Chocolate Oatmeal Cookie Mix One of my personal favorites! So quick and easy to make and tastes heavenly!
#12 // Fall Zucchette Pasta Cutest. Thing. Ever. Pumpkin-shaped pasta, perfect for entertaining friends!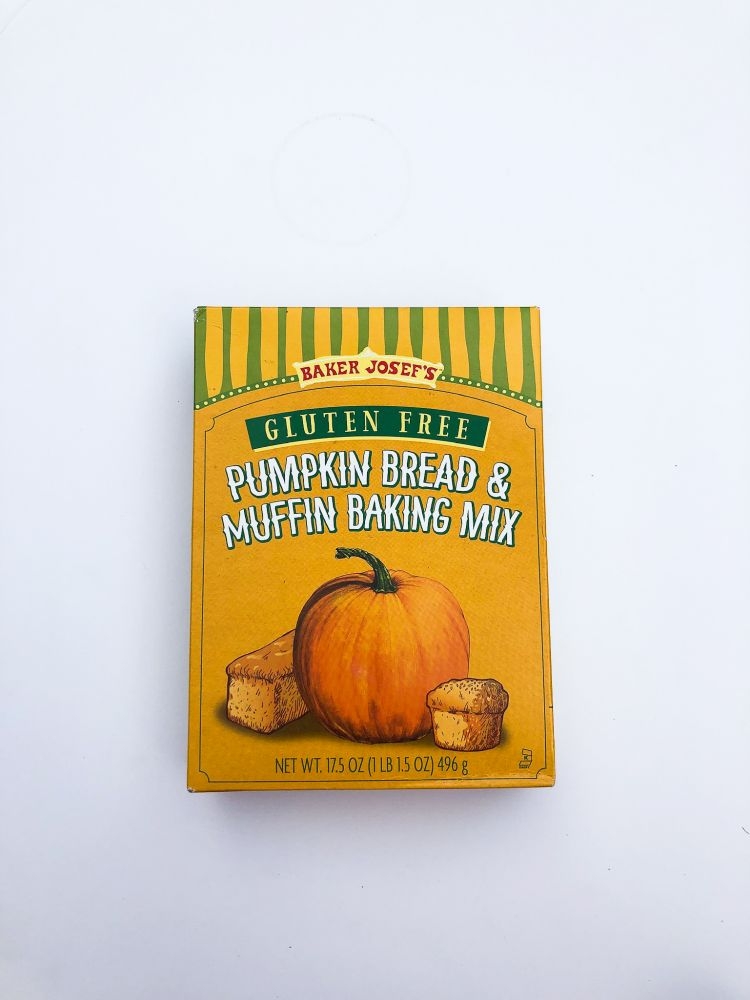 #13 // Gluten Free Pumpkin Bread & Muffin Mix For some reason the gluten-free tastes better than the regular! Plus it smells so good baking in the oven!
#14 // Pumpkin Bisque What a great gift idea for a neighbor! So tasty and a great addition to your fall pantry!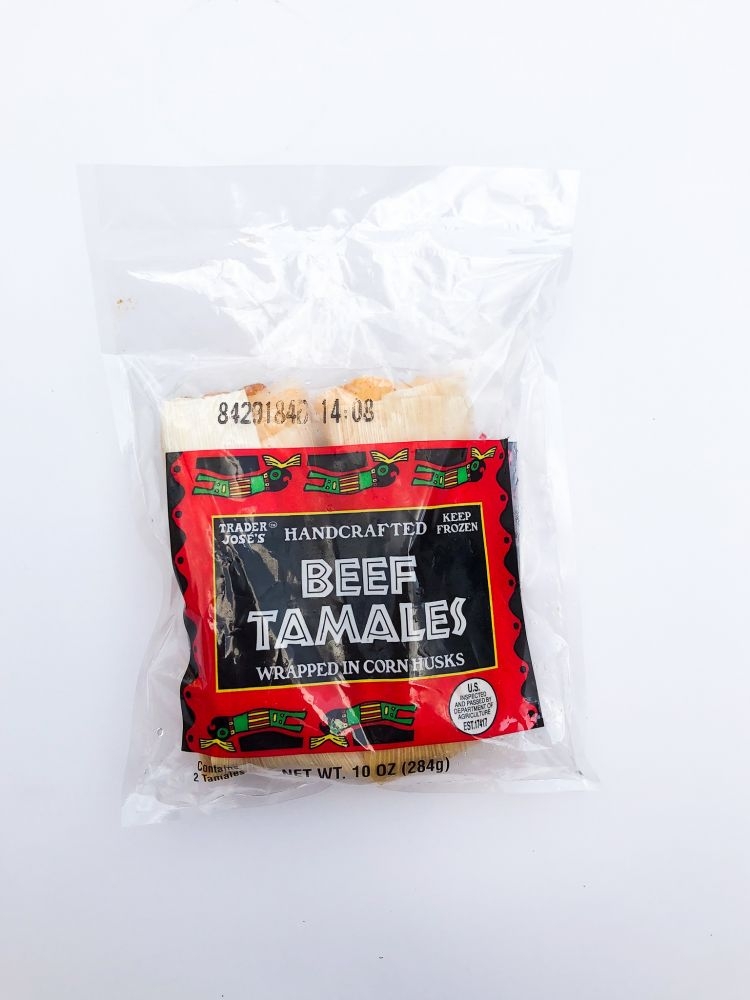 #15 // Beef Tamales (frozen) Always a great option for easy meals!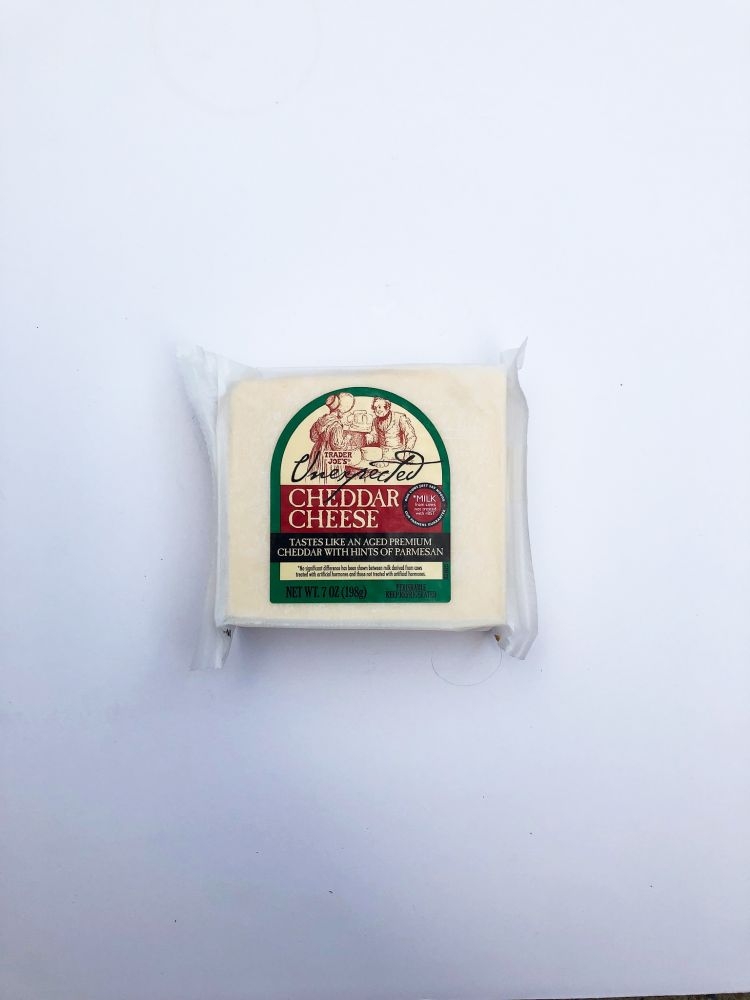 #16 // Unexpected Cheddar Cheese Trust me — go try it if you haven't yet! Unexpectedly amazing.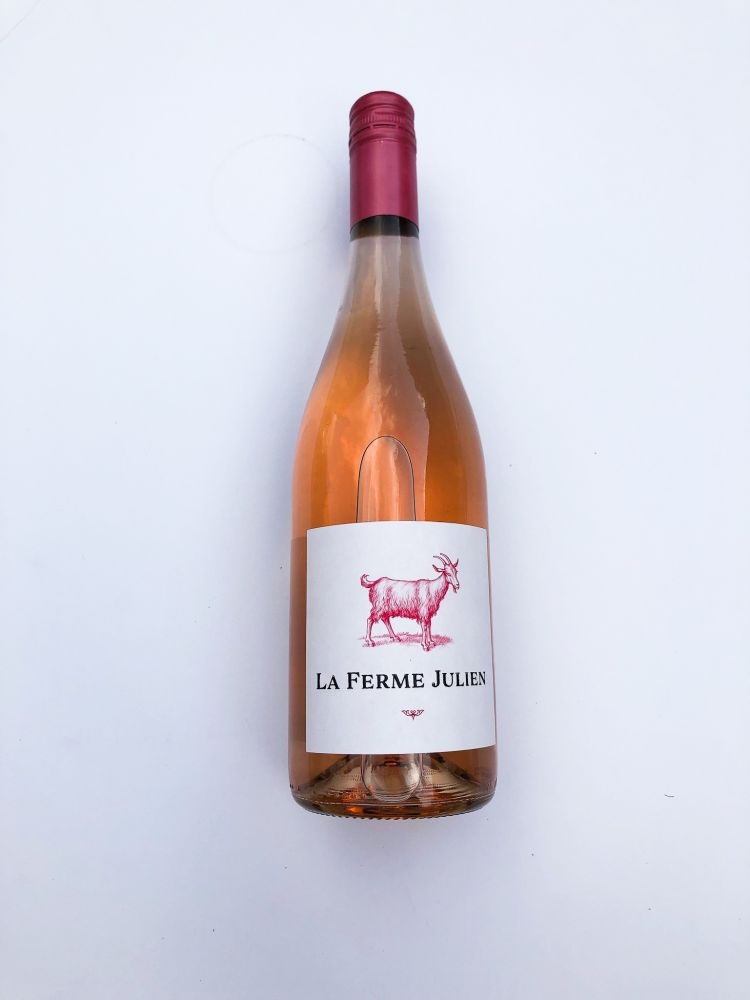 #17 // La Ferme Julien (The infamous goat wine!)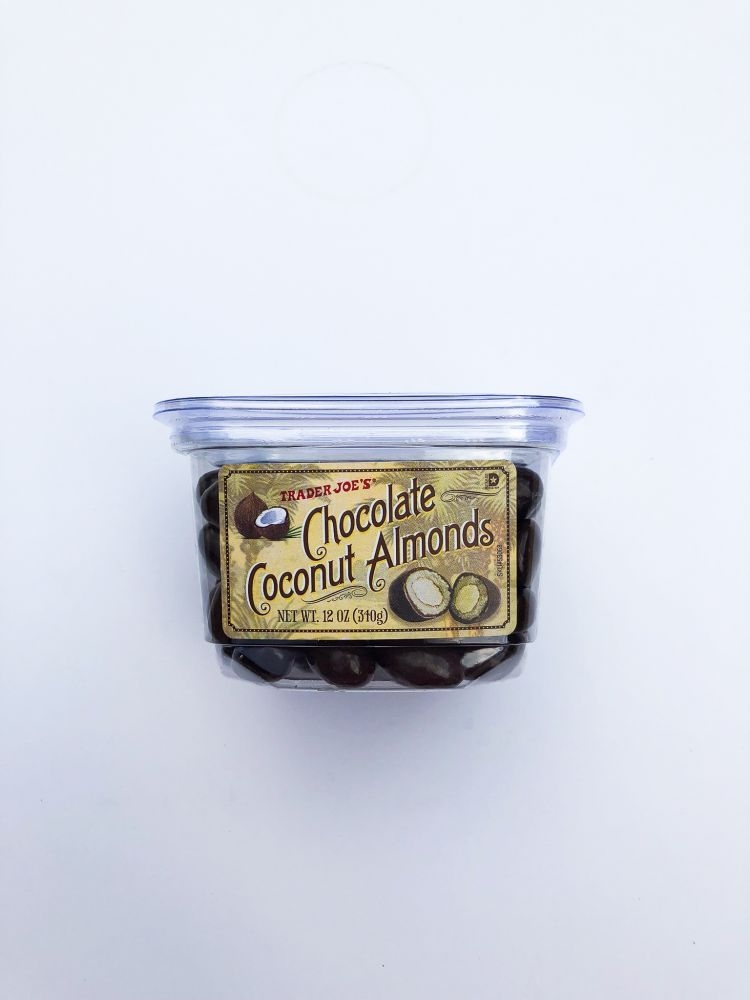 #18 // Chocolate Coconut Almonds Yes, please! Guilty pleasure for sure!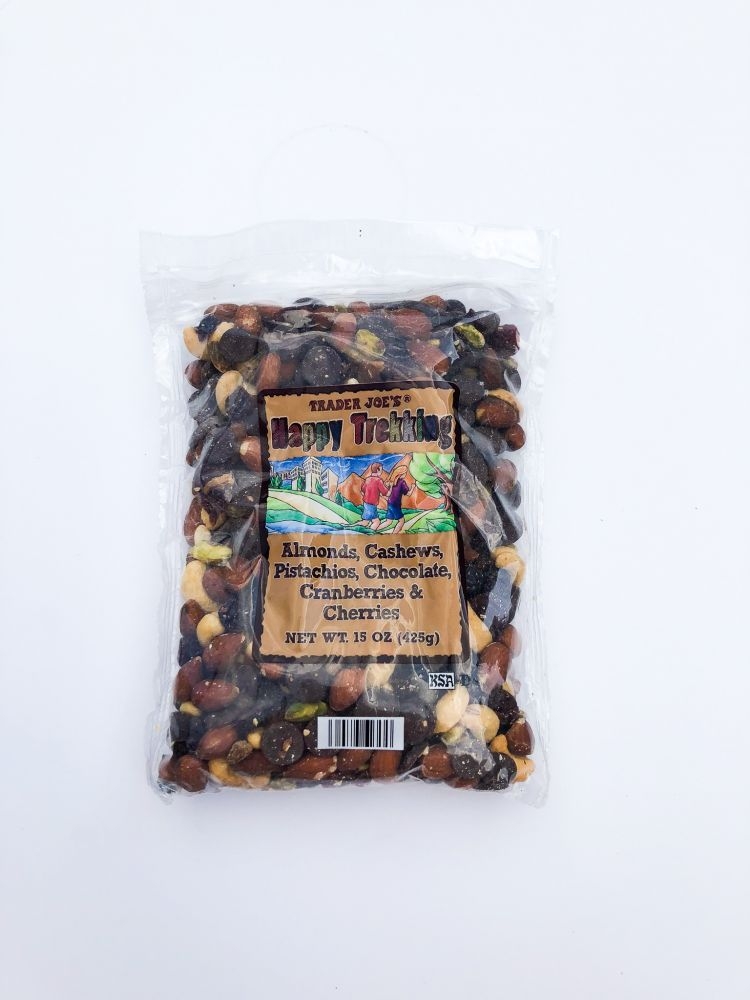 #19 // Happy Trekking Trail Mix Great snack option for on-the-go!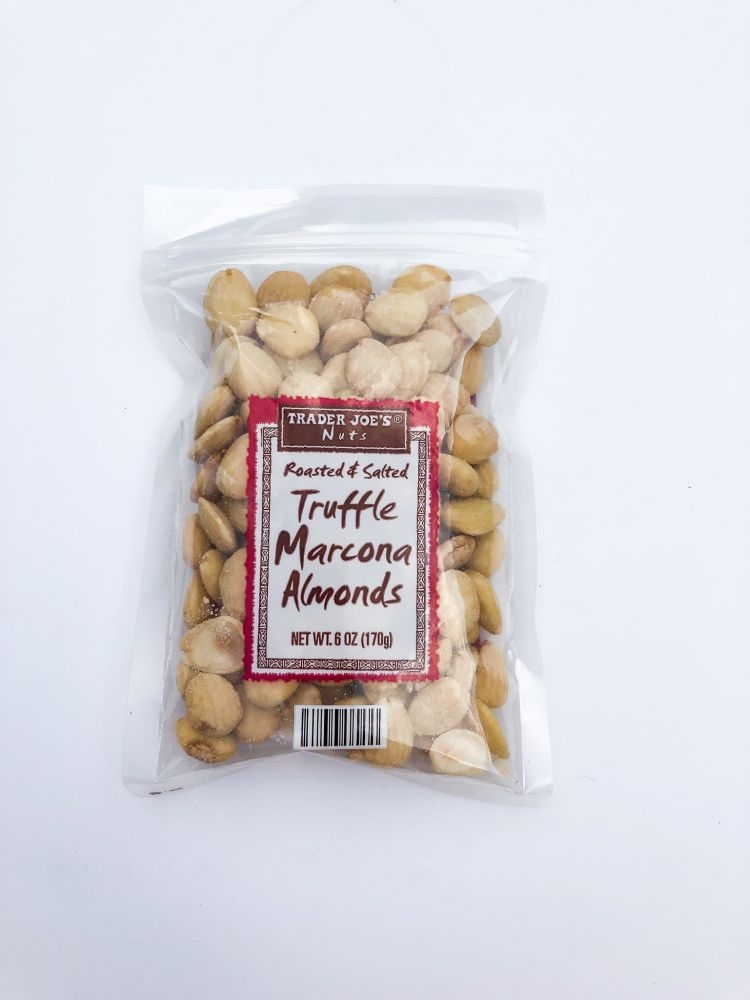 #20 // Truffle Marcona Almonds Roasted and salted perfection!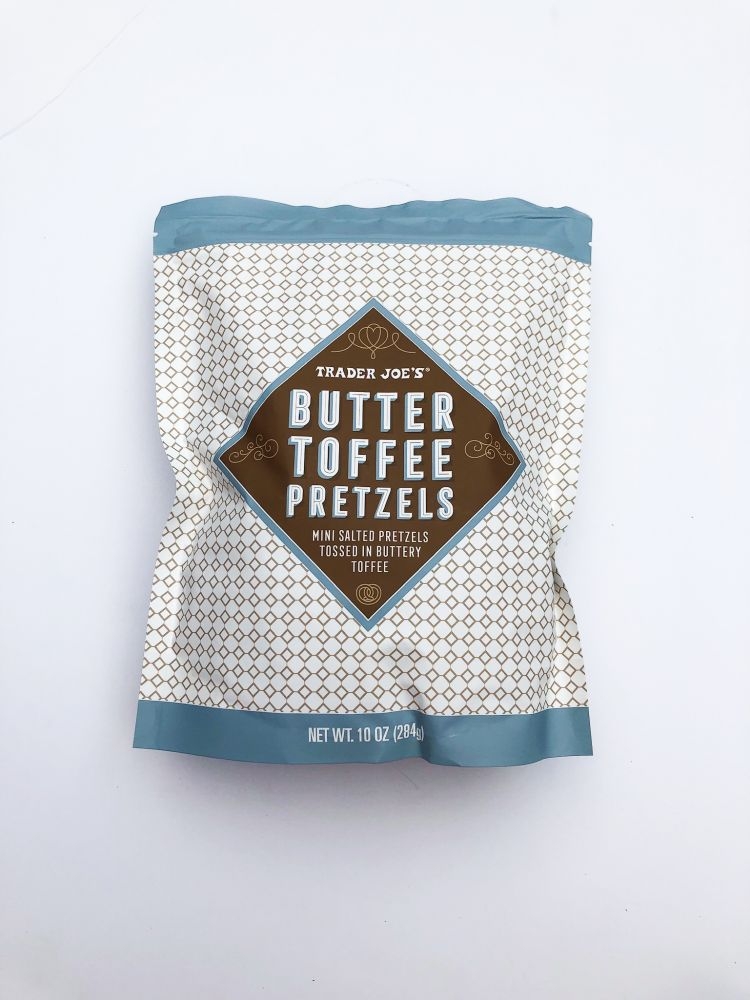 #21 // Butter Toffee Pretzels
Warning: High Addiction Rate! Insanely delicious!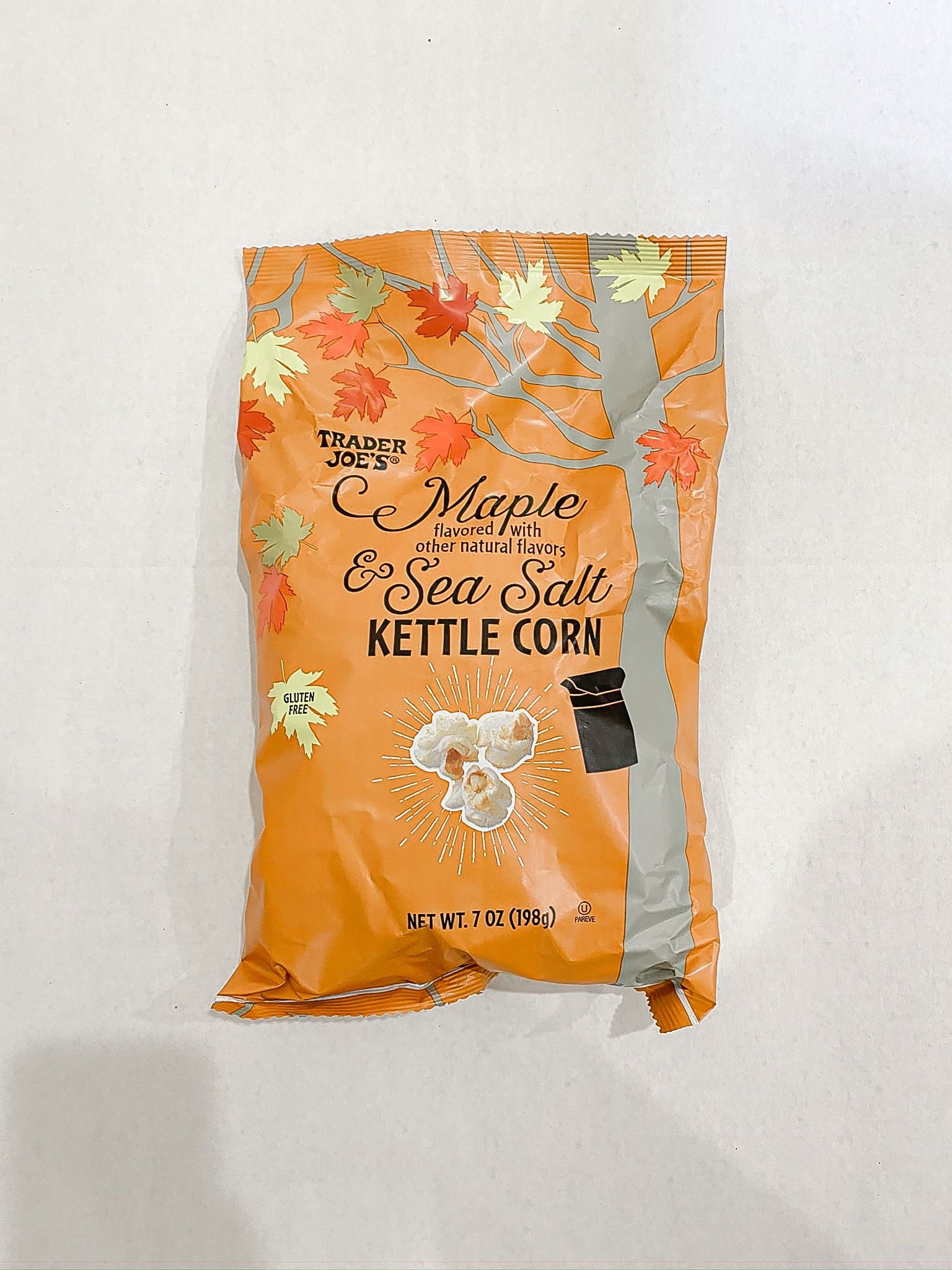 #22 // Maple & Sea Salt Kettle Corn
Sweet + salty + crunchy? Say no more!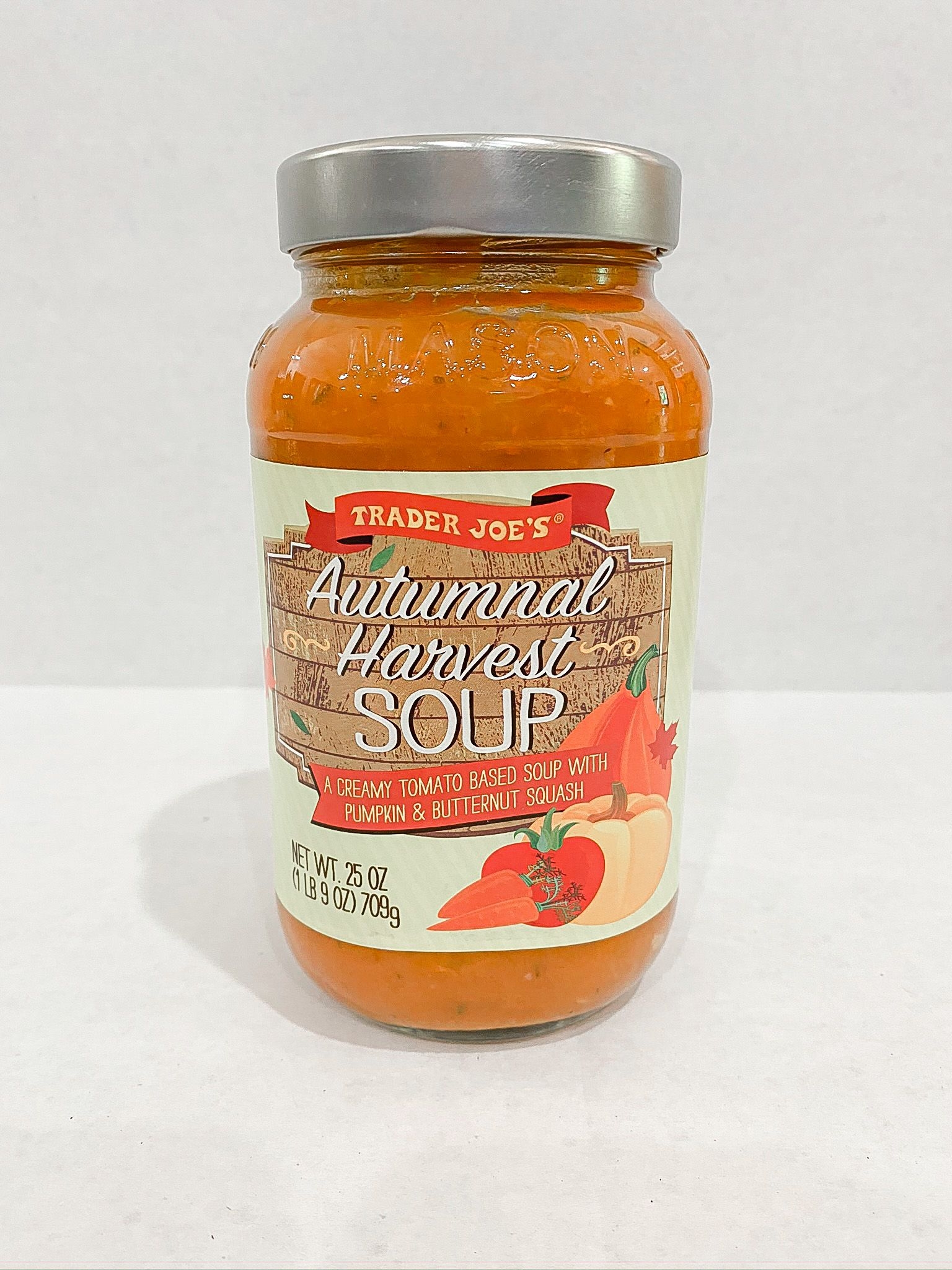 #23 // Autumnal Harvest Soup
Creamy tomato-based soup with butternut squash and pumpkin – comfort food at its finest!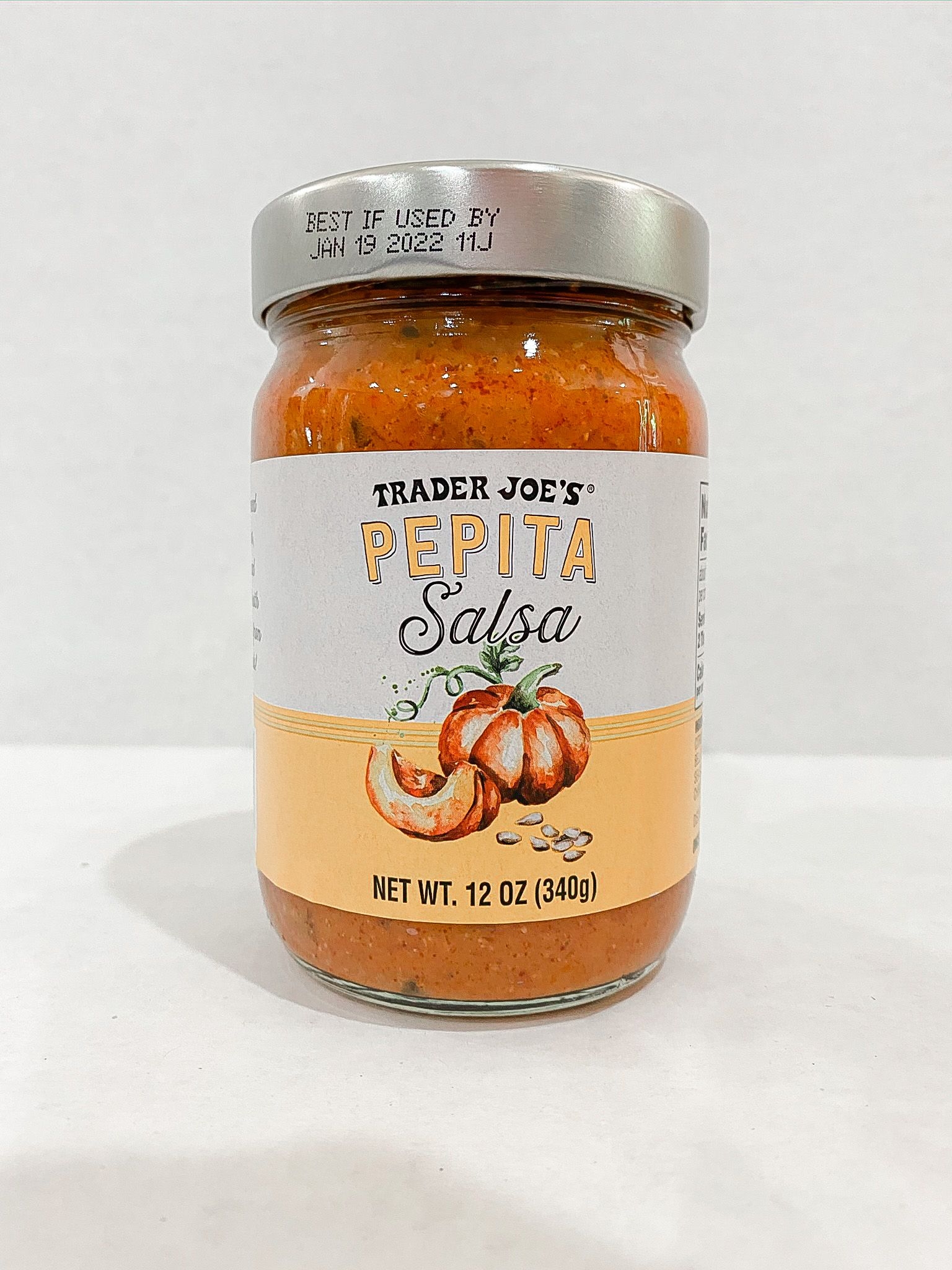 #24 // Pepita Salsa
A unique spin on a classic! So yummy!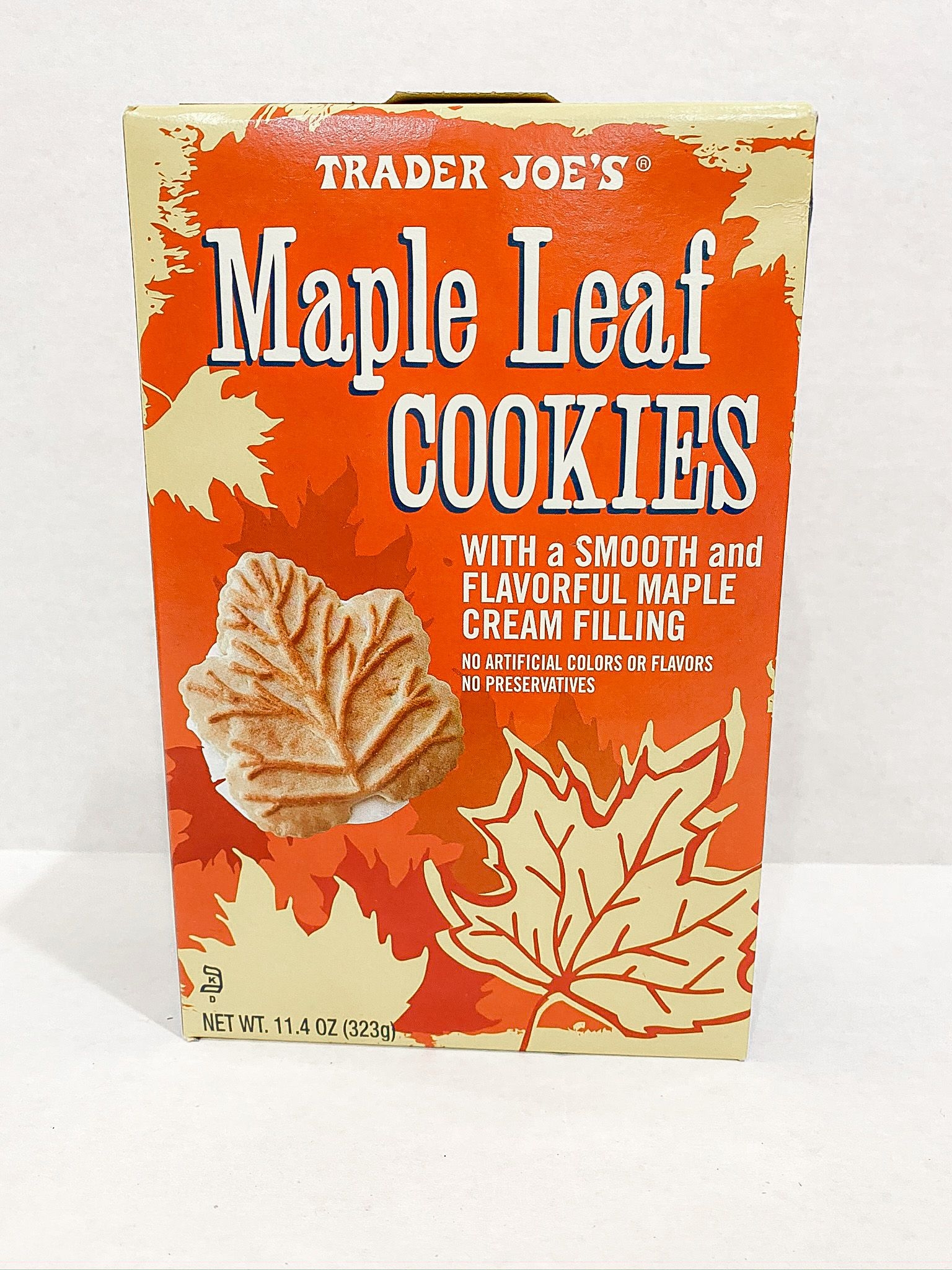 #25 // Maple Leaf Cookies
I get these at Aldi's or Trader Joe's since the stores are so closely related! We love them so much!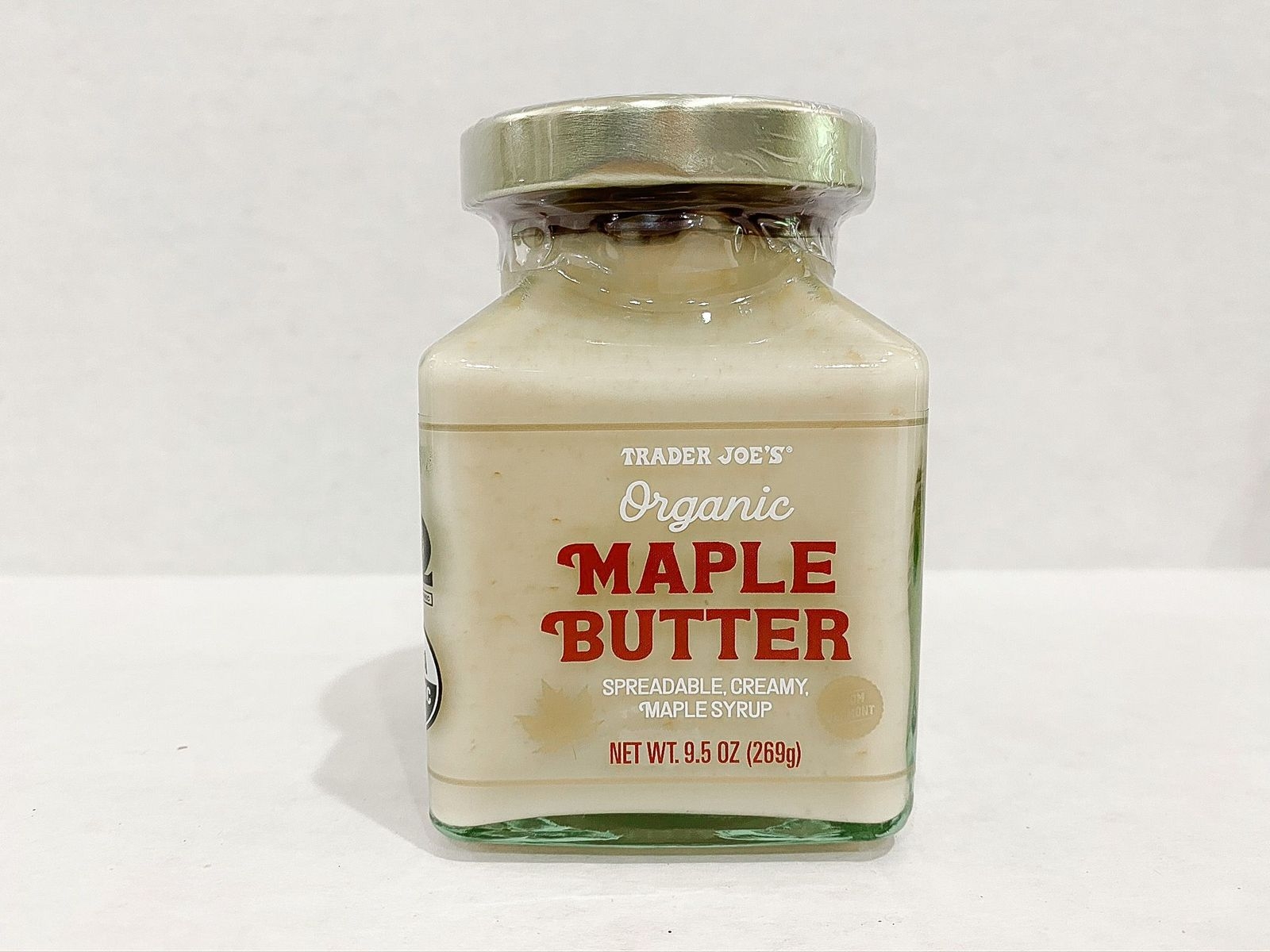 #26 // Maple Butter
Spreadable, creamy maple syrup. Try it on English muffins or toast with your coffee!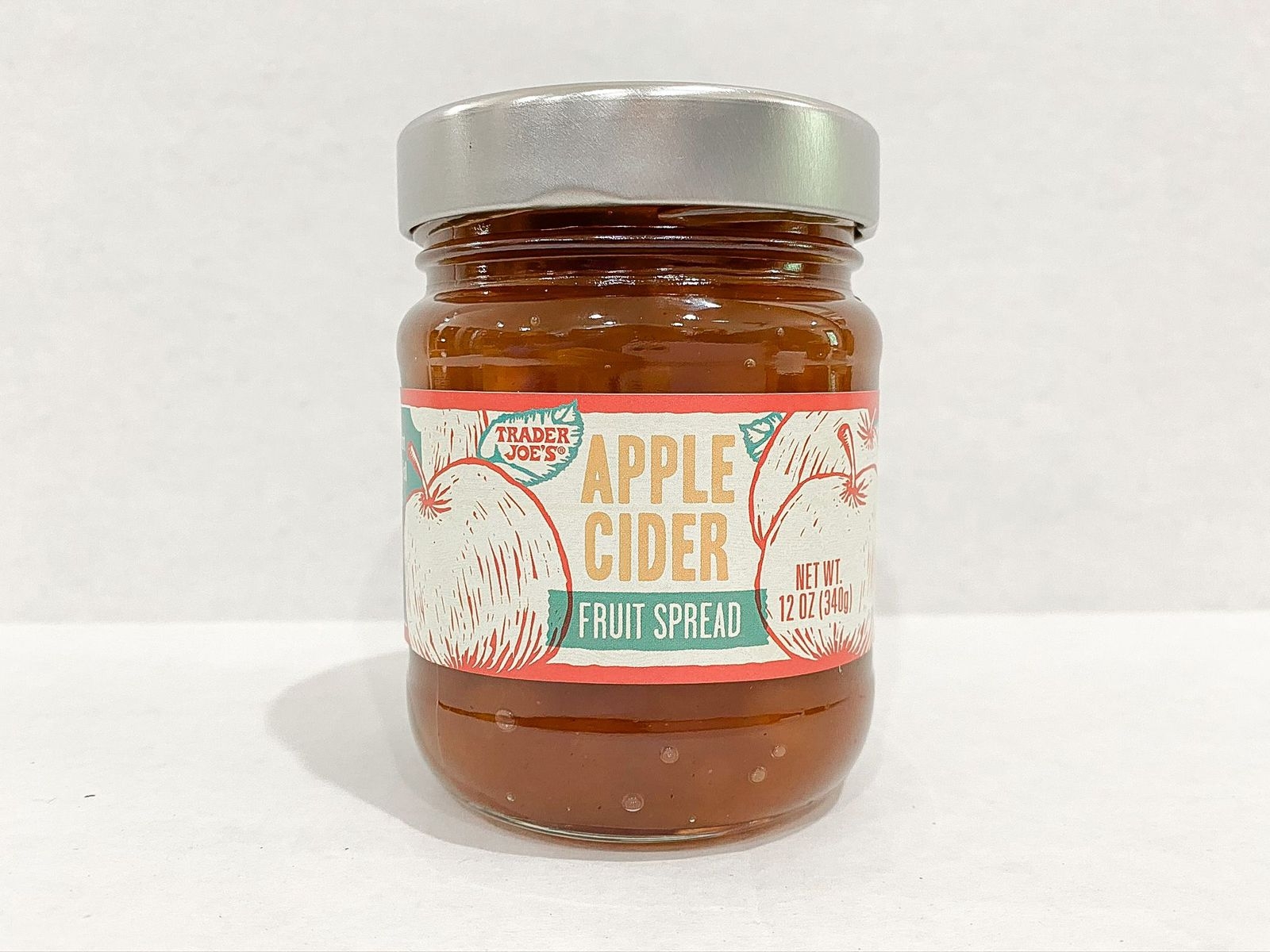 #27 // Apple Cider Fruit Spread
Always here for apple cider flavor combos!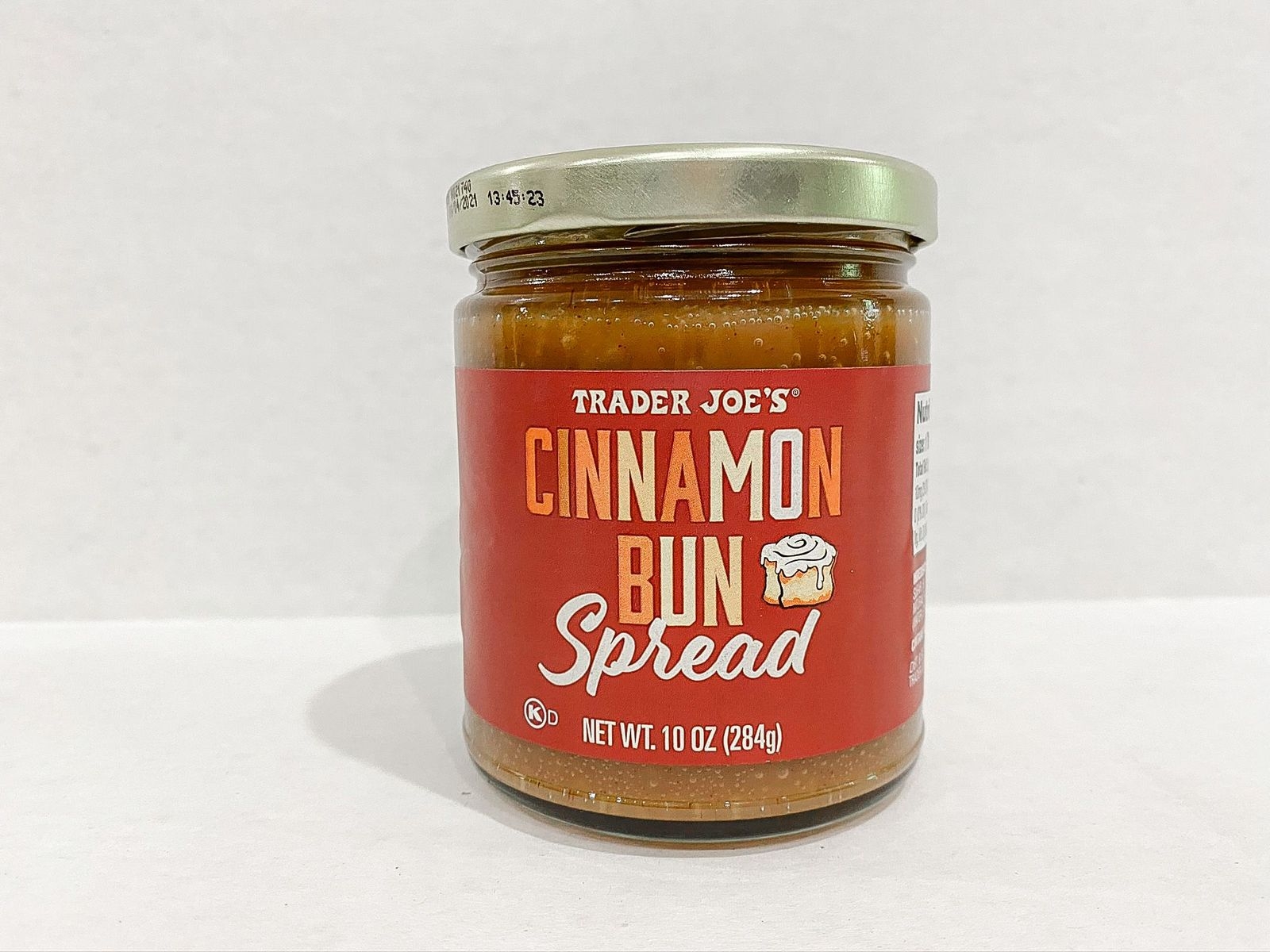 #28 // Cinnamon Bun Spread
This one will be out of stock for a while so I was glad to snag one! So delish!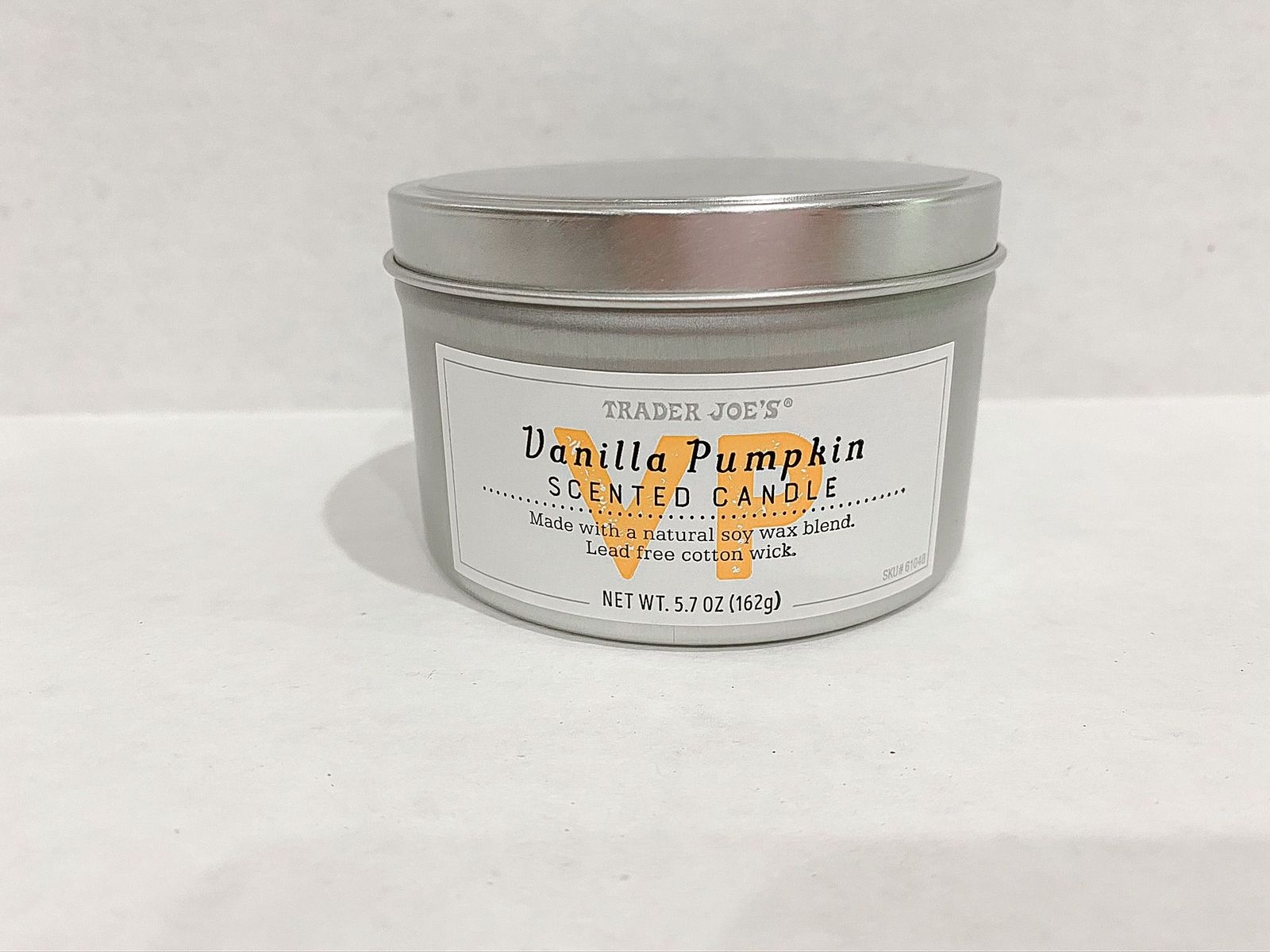 #29 // Vanilla Pumpkin Scented Candle
This is the perfect fall scent — not too overpowering!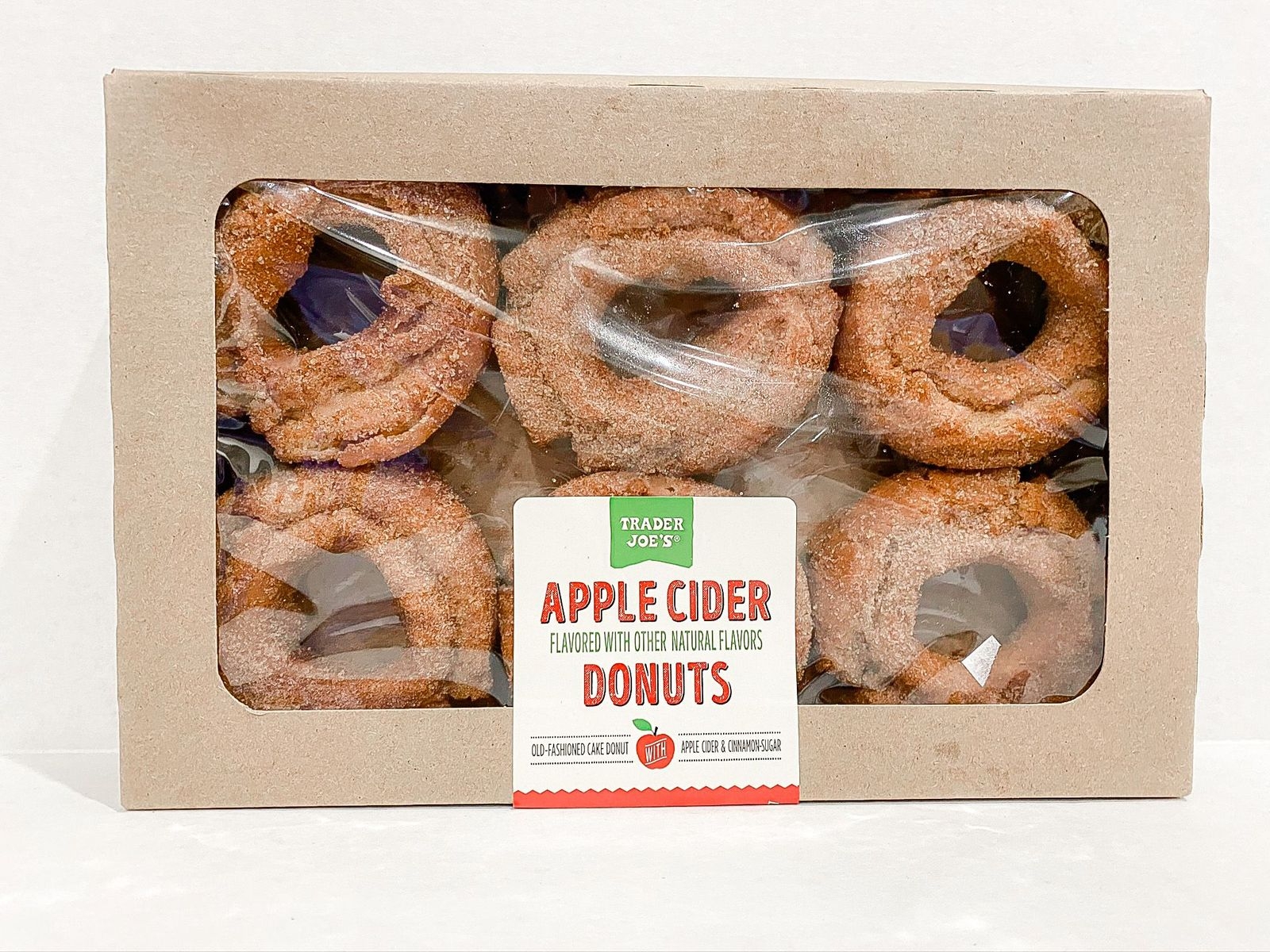 #30 // Apple Cider Donuts
To. Die. For. Crowd pleaser!
Check Out More Trader Joe's Posts HERE:
PIN The Post For Later!


Heather Brown helps busy mamas of young littles who are caught in the hustle to find encouragement in their journey to true health, from the inside out, starting with the heart. Read her journey of learning to live a life well-loved
HERE!