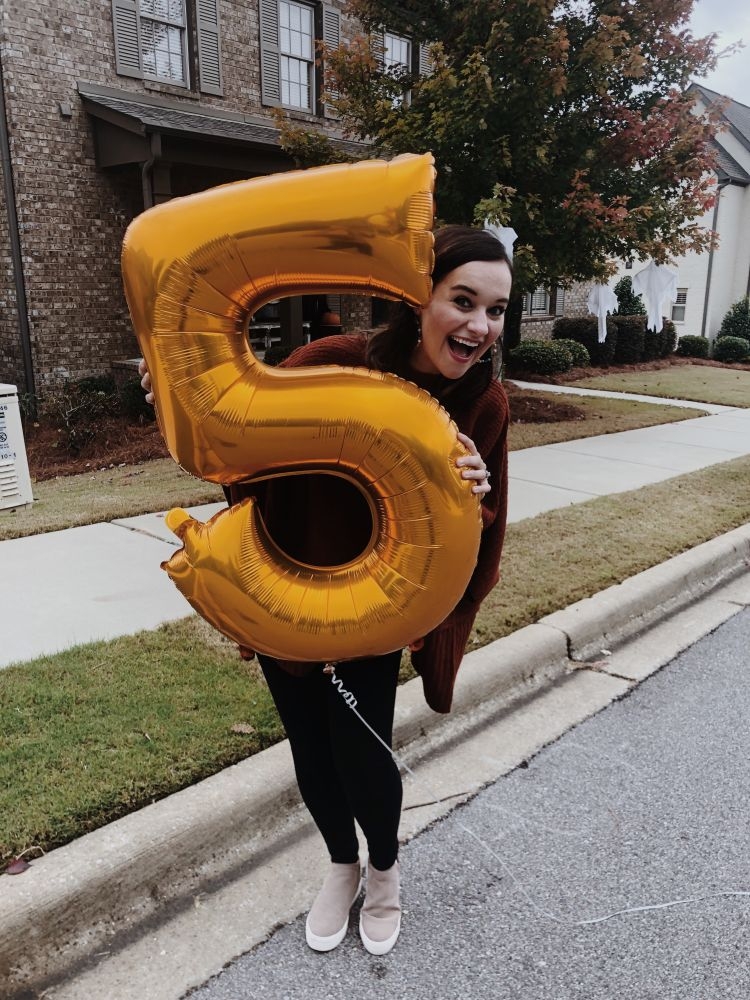 Today is my 5 year blogiversary (and my bday is 11/11 too!) since the launch of My Life Well Loved! On November 10, 2013, I revealed my new blog and new blog name My Life Well Loved in this blog post – Eric and I were 5 years into marriage, kidless, and I was still working full-time! I had been blogging for 4 years at a different domain prior to launching My Life Well Loved and as the blogging world began to develop and grow, my focus did as well. I wanted a lifestyle blog so I could cover everything from fitness and fashion to daily deals and recipes. As well as motherhood right around the corner when we found out we were pregnant with Leyton a few weeks later! <3
I receive questions regularly about blogging tips, how I got started, my best advice, etc. Blogging has become such a popular career path that I am not surprised there are so many questions regarding the topic. When I first started, blogging wasn't really a "thing". I was simply passionate about sharing deals, recipes, and money saving tips. Then as the years progressed, I became passionate about sharing mom hacks, healthy tips, and exercise routines.
Despite the direction of my blog and the content I write, one thing is FOR SURE. I would not be where I am today without each one of YOU. My Life Well Loved is what it is because of your presence in this community. This week, I want to say thank you for being here through fun giveaways and special surprises that I know you will love! I also want to answer your questions about blogging and give you a few blogging tips for your own blog, if you are thinking about starting one or already have a domain!
Be sure you are following me over on Instagram and watching my Instagram Stories each morning to be the first to know about fun surprises & giveaways! There will be AMAZING NEW giveaways EACH DAY all week long through Saturday you don't want to miss in my IG stories!
One other thing I'd like us all to do is give back in some way, some how each day of the blogiversary week. For instance I "may" wink wink be sharing Starbucks gift cards with y'all on IG stories, so if you feel so lead you could add onto the gift card for others in the community. Other ideas for giving back could be load up some cans to take to your local homeless shelter for Thanksgiving, purge your closet and donate to good will, offer to babysit for a mama and her man who desperately need a date night, help out at your church, offer to help an elderly person unload their groceries, let the mama with the screaming baby get in front of you in line, the list goes ON AND ON! If you think to share it with me on IG I'd love it so I can share on my stories to inspire others to do the same!
In this blogiversary celebration video, I will be sharing blogging tips & answering these 5 frequently asked questions that some of you sent in:
How did you start blogging?
How do you grow your following?
How do you make money from blogging?
How do you plan/organize your content?
What is the hardest thing about blogging?
Blogiversary Celebration: Blogging Tips Q&A Video
SHOP my Blogiversary Celebration + Blogging Tips Video Here!
Pin the Blogiversary Celebration + Blogging Tips Video for Later!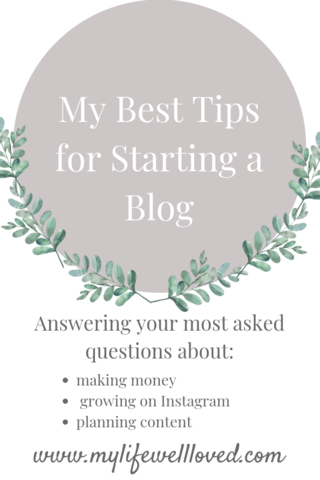 Heather Brown helps busy mamas of young littles who are caught in the hustle to find encouragement in their journey to true health, from the inside out, starting with the heart. Read her journey of learning to live a life well-loved
HERE!