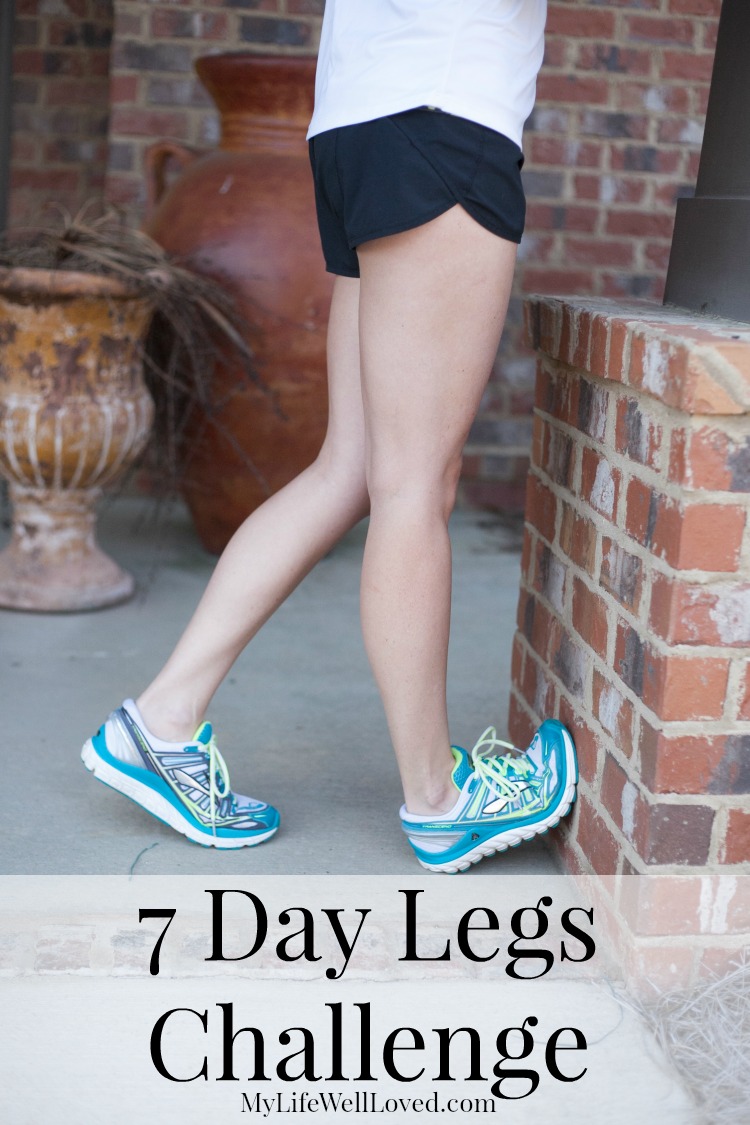 WOOHOO! It's Day 1 of our 7 Day Shave Challenge & 7 Day Legs Challenge! I announced last night on Instagram that we'd be doing a 7 day shave challenge/7 Day Legs Challenge and I'm excited to see several of you are joining me. After the winter, where some of us shave a little less than we'd like to admit (insert covered eyes monkey emoji), and workout a little less, it's time to get our gams back on top of their game! 
Here's how YOU can participate. Check in at My Life Well Loved each day to get your workout of the day provided by Home Fit (my personal trainer) and get your workout on! You'll want to sign up for my emails HERE so you get your motivation and workout first thing each morning. Then when you work out, snap a pic and post it to Instagram, FB and/or Twitter and tag #7DayShaveChallenge or #MyLifeWellLoved and @mylifewellloved so I see it and can cheer you on!
Day 1 – Legs, Core, and Stretch
Brief warm-up
Quick Leg Routine

Squats 3 sets of 15
Lunge 3 x 12 each side
Side Lunges 3 x 12 each
Calf Raise 3 x 15

Core

Leg Raises 2 x 25
Bicycle Crunch 2 x 30
Plank 2 x 40 seconds

Stretch (30 seconds each)

Standing Quad Stretch
Standing Hamstring Stretch
Knee Raise/Hip Stretch
Standing Wall-Calf Stretch
…any additional stretches preferred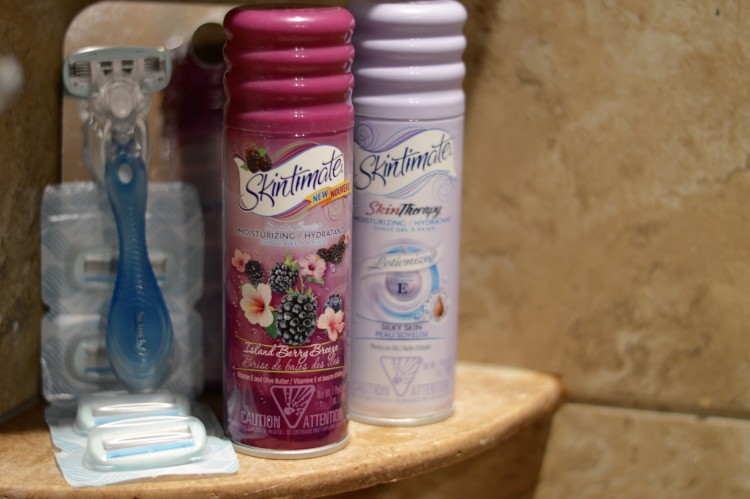 Now, comes the easy part for great results…just shave your legs each day.
Click to see the rest of the daily challenges here:
Pin this post and COME BACK each day to get your workout and then share with the world your workout on social media! I can't wait to see who all is working hard with me this week and beyond. Let's get it, girls!