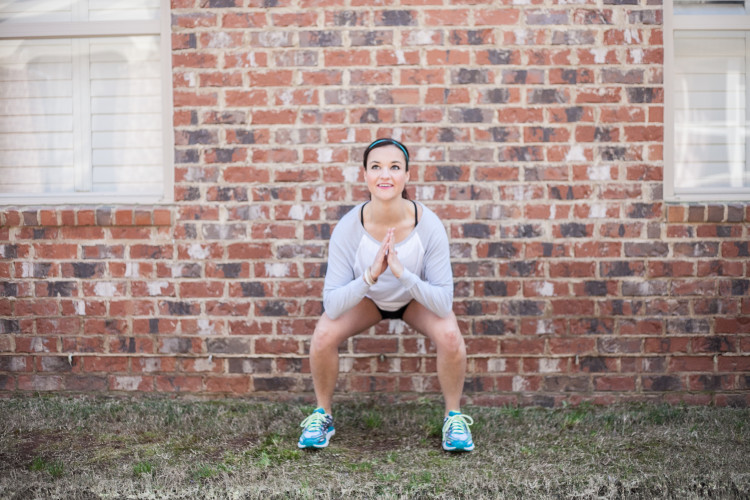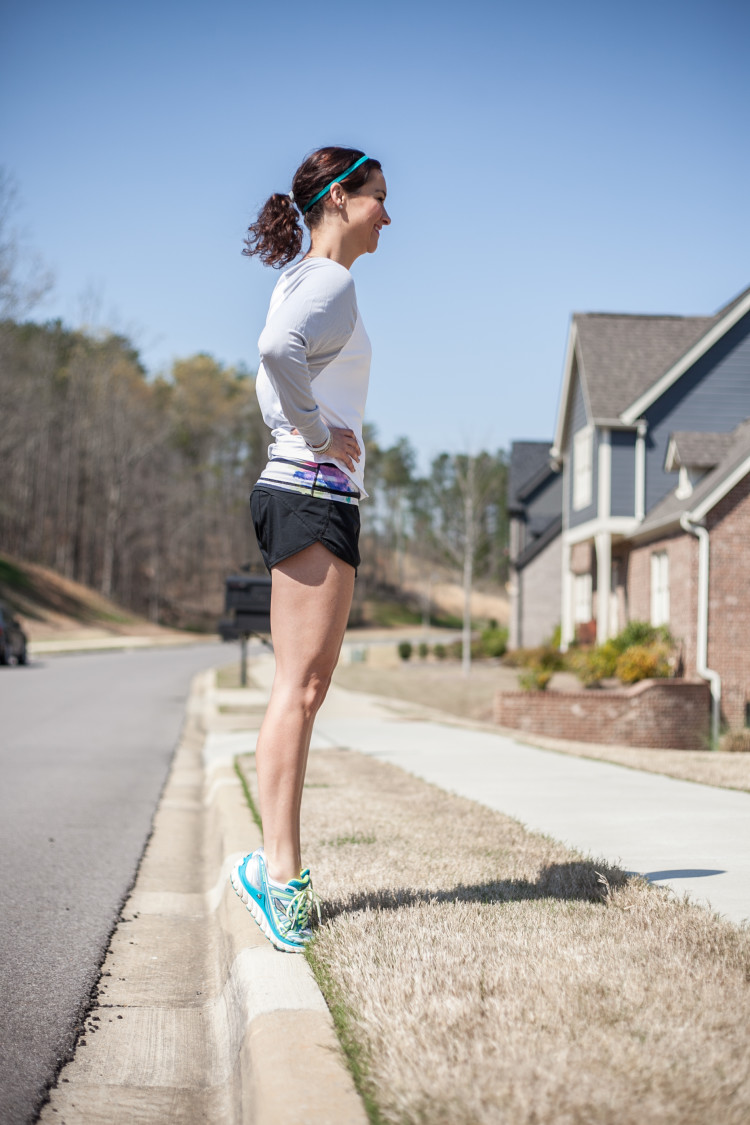 Today, I'm keeping it short and sweet for your Legs Challenge because I just posted a NEW GIVEAWAY you should check out on the blog earlier. BUT, make sure you get in your workout today and bust it out quickly to keep that heart rate up. The countdown to summer is on and the only workout you'll regret is the one you didn't do.
Thanks to Casey Marie Photography for the photos and Homefit for the workout, as always!
Day 5 – Legs, Core, Stretch
Brief warm-up
Quick Leg Routine

Squats 3 sets of 15
Lunge 3 x 12 each side
Calf Raise 3 x 15

Core

Leg Raises 2 x 25
Bicycle Crunch 2 x 30
Plank 2 x 40 seconds

Stretch (30 seconds each)

Standing Quad Stretch
Standing Hamstring Stretch
Knee Raise/Hip Stretch
Standing Wall-Calf Stretch
…any additional preferred stretches
Shop the Look:
Top: Old Splits59 (similar here and here) || Tank: Old Lululemon (Power Y Tank) || FAVORITE Shorts, get them cheap at Thred Up: Lululemon || Shoes: Brooks || Headband: || Perfect Bar sent me this one but I found some on sale at Kohl's
What's your favorite legs exercise? I personally love calf raises.
Heather Brown helps busy mamas of young littles who are caught in the hustle to find encouragement in their journey to true health, from the inside out, starting with the heart. Read her journey of learning to live a life well-loved
HERE!