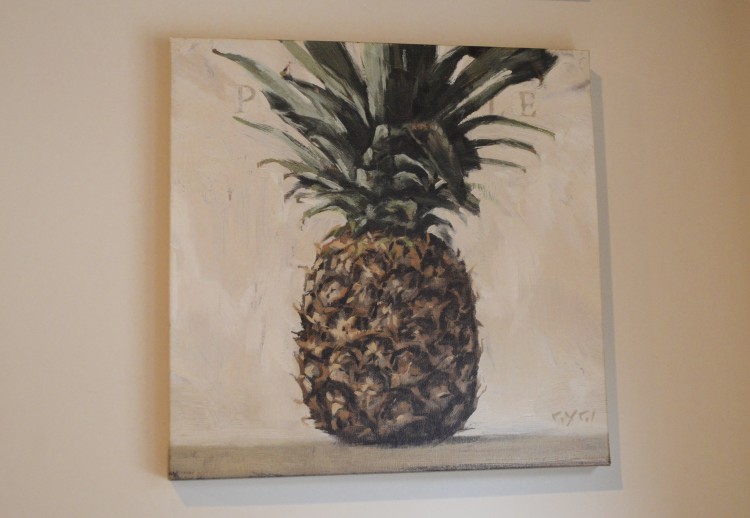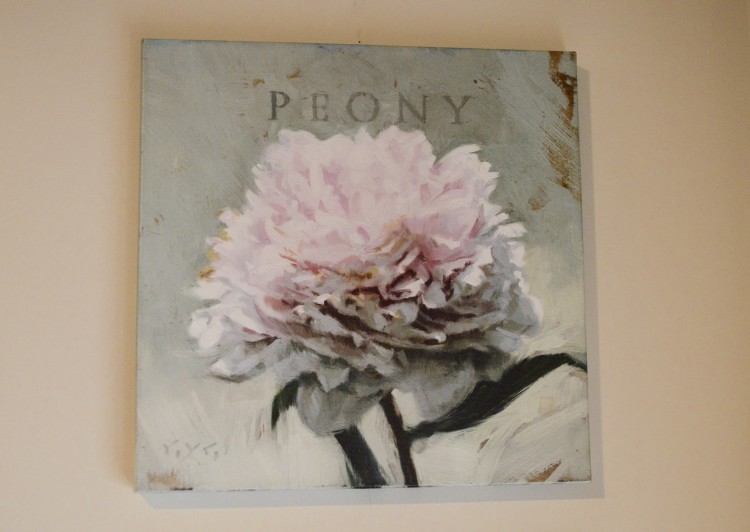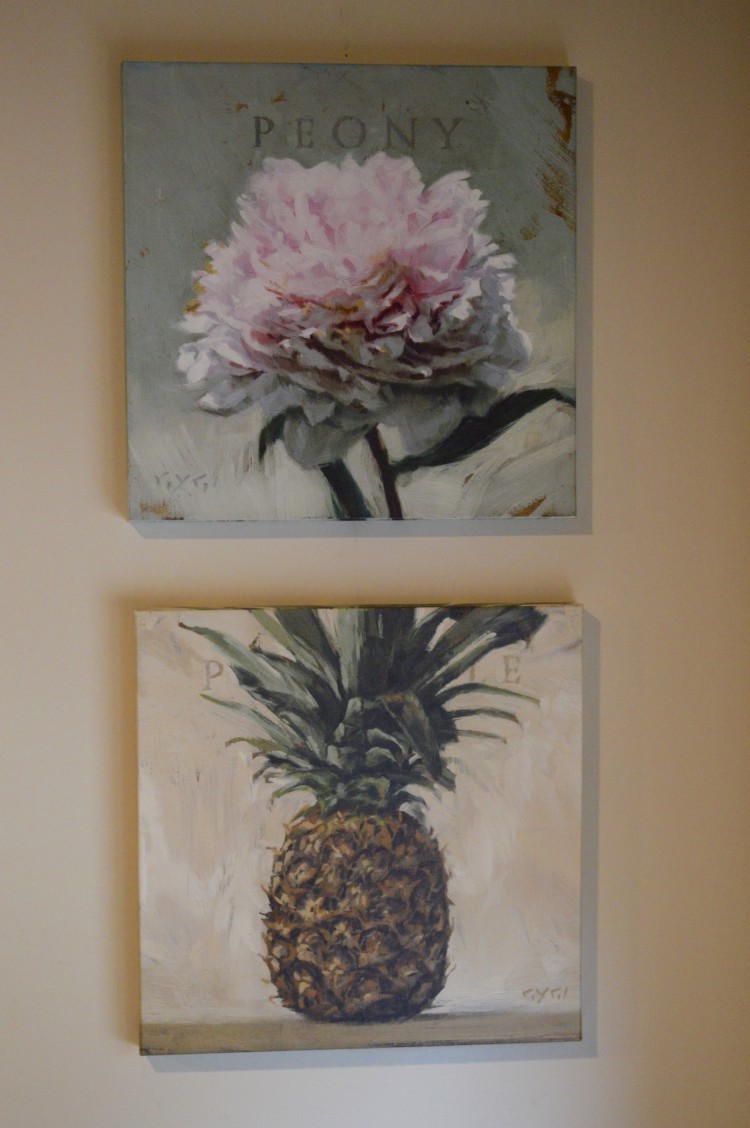 As Eric and I continue to build our house into a home, we keep taking little steps to get it looking more put together. It's a long and slow process, especially when you throw having a baby and juggling multiple jobs into the mix. One little thing we've done recently is found some really cute and different kitchen art that we hung this week.
I didn't want to do the typical roosters and kitchen eating signs that you see in all the stores. I wanted something that made me happy and looked really fresh. As I perused the internet for fun and unique ideas, I found Darren Gygi Home Collection and immediately was drawn to two of my favorite things: Peonies and Pineapples! Now, that's my kind of different kitchen art. The pieces are pretty, made in the USA and affordable.
As soon as I got these art pieces in the mail, I was so excited to see them in real life. They look so nice and are a steal at only $39 a piece for a 9×9! I hung them right by my sink in the kitchen so I can enjoy them while doing the dishes…a task that makes me not so thrilled. Ha! Maybe this art will make it a little less painful.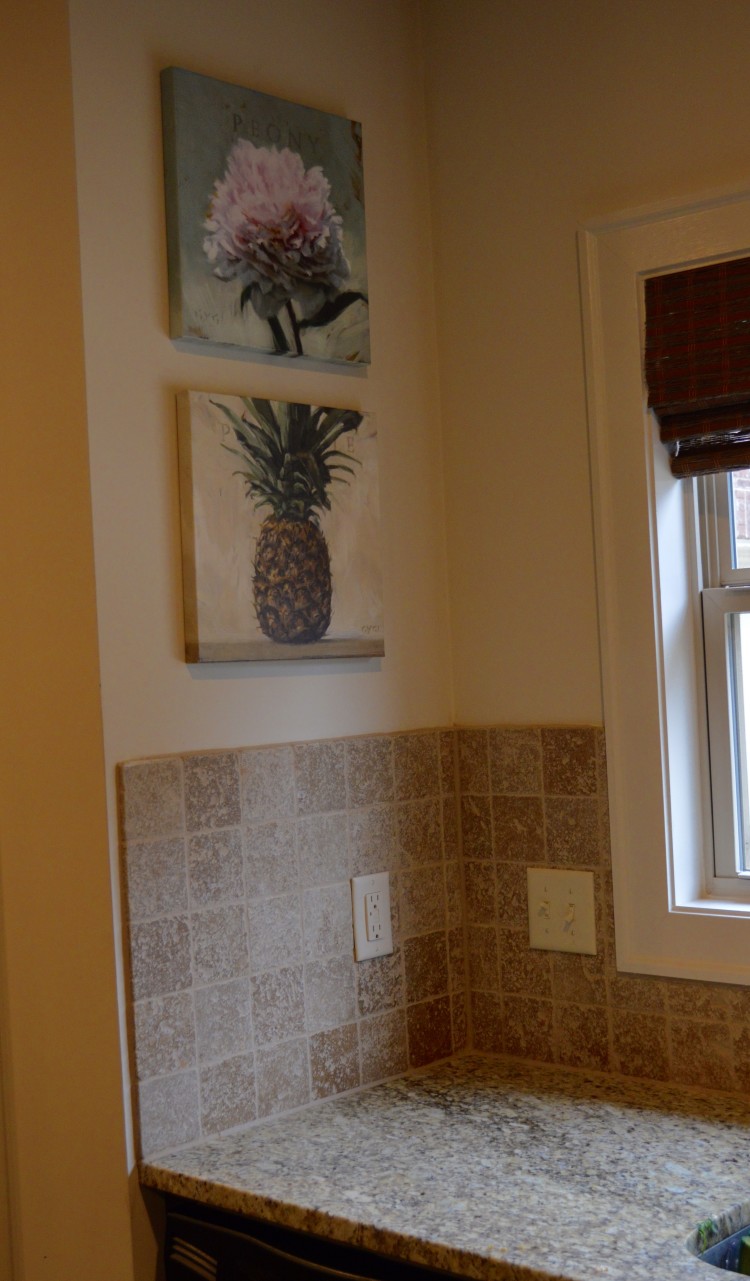 Since Mother's Day is just around the corner, I thought this might be a fun gift idea for some of you! And, since you know I love a deal and love to score you guys a deal too, I've even got a discount code for you to get one of the Darren Gygi pieces!
Use Code heather10 to get 10% off your ENTIRE purchase!
AND, I'm giving away your choice of a 9×9 piece as well. Thanks so much for Darren Gygi for partnering with me on this post to allow me to give away a piece for your guys! Enter to win below by leaving a comment with your email (to join my email list) and your favorite piece on Darren Gygi. Good luck!