SHOP Ways To Give Back To The Community During Coronavirus Post HERE: CALIA Black Tank – TTS Small // Onzie Leopard Leggings – TTS Small // My 30A Hat – Use CODE: LIFEWELLLOVED for 20% off // Double Stroller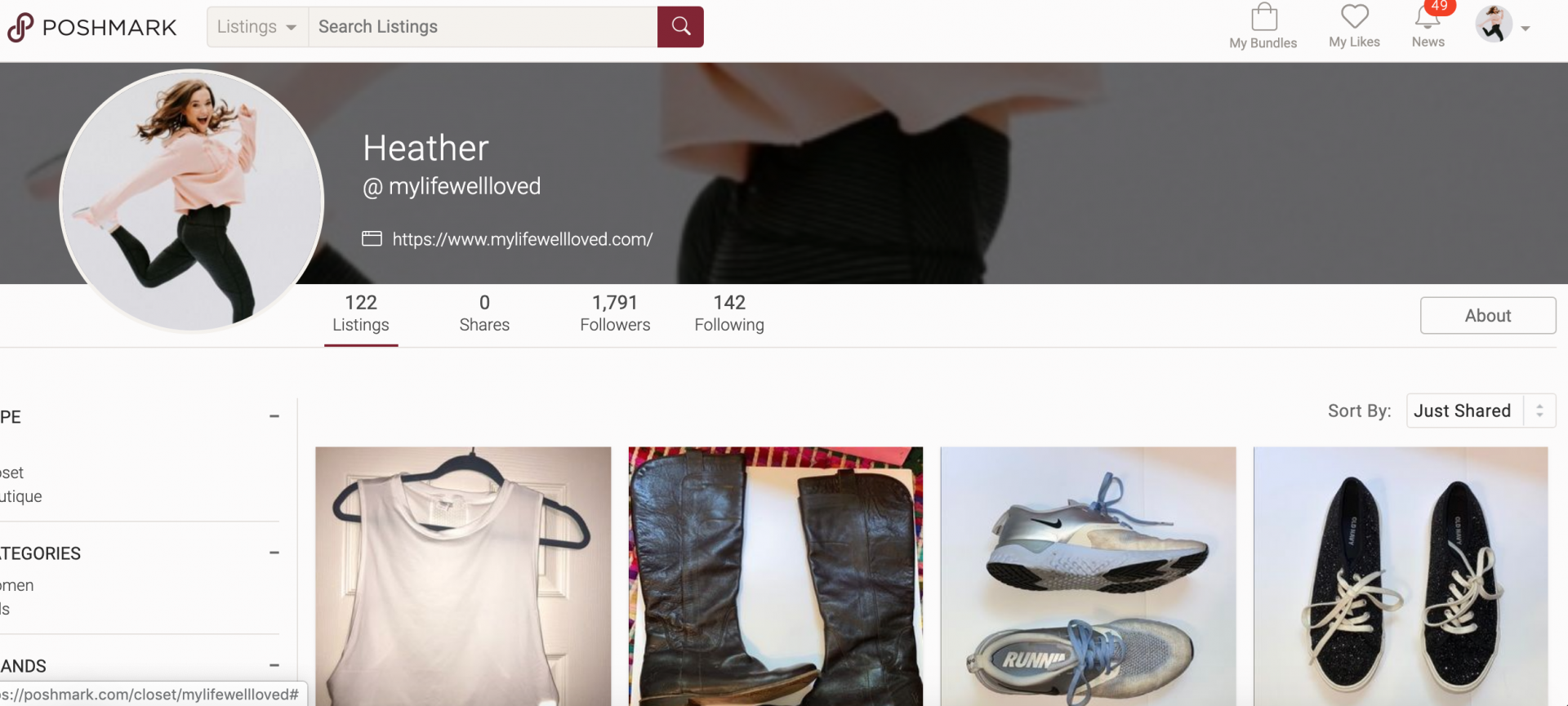 Shop My Poshmark Closet HERE. All proceeds benefit The Wellhouse, Frontline Heroes, and Make A Wish Alabama.
I have been blown away to see the ways so many have come together to help support our communities during COVID-19! I have absolutely LOVED hearing all of your ideas. Y'all have helped me pull together this list of great ways that we can support our community. Let's keep working together to make a difference! You can stay up to date on all my coronavirus content HERE. I'm always adding new workouts, recipes and fun free printables for y'all to use!
Ways To Support Frontline Heroes:

Here in Birmingham, we are supporting FrontlineHeroes by feeding healthcare providers with your donations at our local hospitals. You can donate at venmo.com/frontlineheroes if you want to help!
Please see below for some free resources for healthcare workers.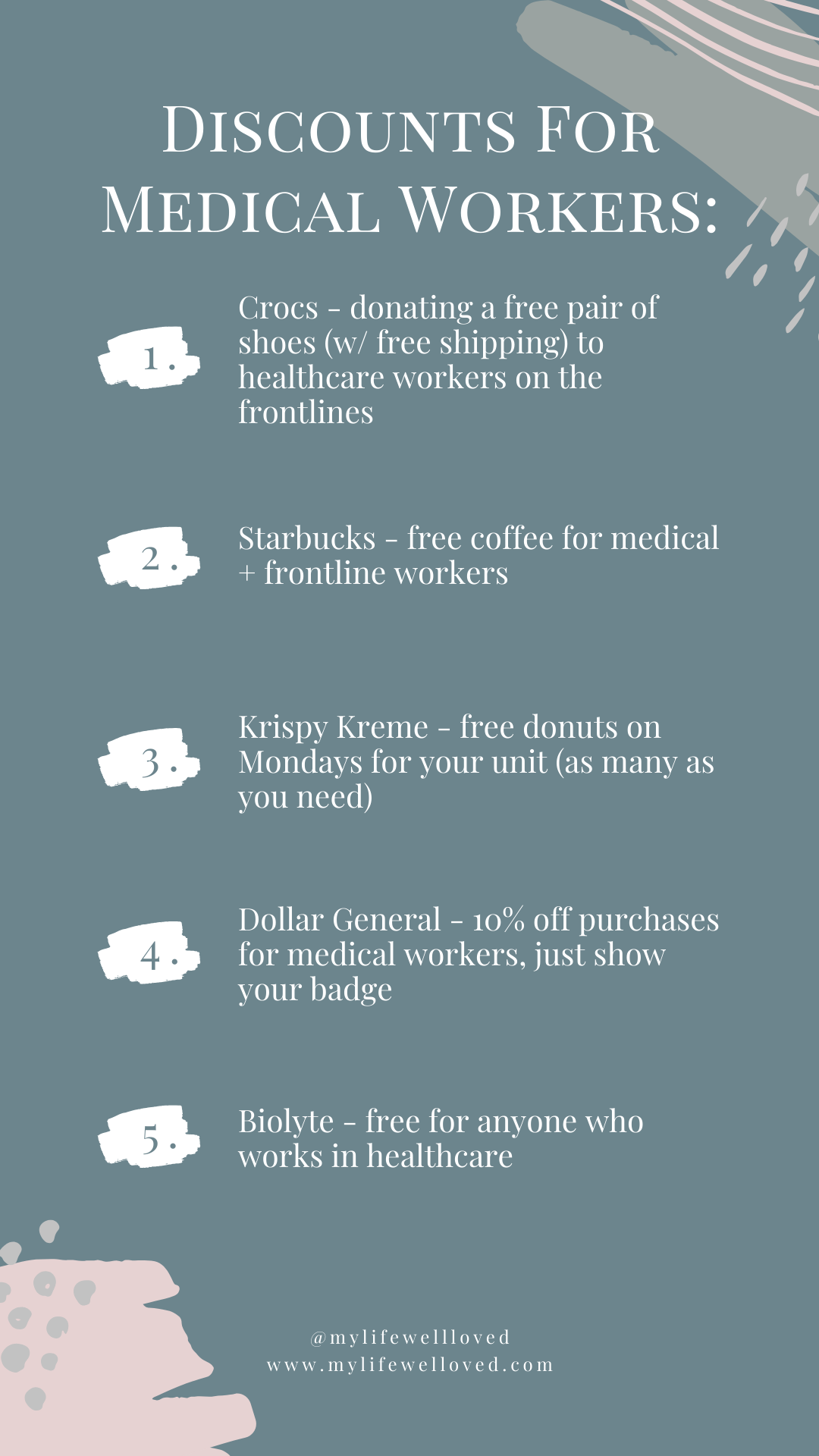 Volunteer Your Time:
Call older members of your church to help with technology needs
Offer to watch kids whose parents still have to work
If you're a teacher, offer to help kids and parents with homework via skype, FaceTime, etc
Send cards to nursing home residents who can't have any visitors right now
Foster a pet from a local animal shelter
Pray for + write letters/let your kids draw and paint to send Nursing Center Residents. Mail to: Rodney Arp, Merry Wood Lodge, PO Box 130, Elmore, Al 36025. The staff will distribute your child's creative offering among our almost 100 special Seniors.
Volunteer Your Resources:
Collect iPads and laptops to support students and the elderly during this time
Send donuts to the grocery store workers
Send care packages for the elderly in your community
Help deliver meals to the elderly stuck at home
Send Doordash deliveries to hospitals to provide lunch or coffee to medical staff
Make homemade hand sanitizer and give to the elderly, shelters, etc.
Give blood at local centers
Tip servers when you order takeout
Send food gift cards to hospital staff
"Foster kids are coming in like hotcakes and it's sad. Extra clothes, diapers, all the things for foster families." @kristenblack8
Things To Donate:
Donate snacks and meals for kids who relied on the free school lunch program
Donate to hooverhelps.org or neighborhoodbridges.org! They are going to buy food next week and give it away!
Donate extra clothes and diapers to foster families
If you have hand sanitizer, donate it to local open childcare centers
Donate animal toys/pet food to animal shelters
Remember, friends, donations don't have to be in the form of money, it can simply be cleaning our kids' closets and donating items! Another great way to donate is to give postpartum essentials to hospitals, or canned goods to food shelters. Giving blood is another wonderful donation you can make!
Ways To Support Local Businesses:
Buy a large to-go order from a local restaurant and freeze it to eat later
Honor your appointments with small businesses
This website can help you find restaurants in Alabama that offer takeout, delivery, and curbside pickup
You can use this site as a complete guide to find and support local businesses in Alabama
Companies I Love That Are Making A Difference:
30A released a limited edition Spread Happiness shirt to help lift spirits, spread some joy and give back to their community! $5 from each Spread Happiness shirt sold will be donated to COVID-19 frontline healthcare workers to provide life-saving protective gear. Get your shirt HERE.

You can also join their #BeachAtHome Challenge! Show your set-up on Instagram or Facebook and TWO winners will receive a $100 gift card! Plus, they'll be sending out their exclusive Spread Happiness tee to the best entries!
Tula is giving back through the month of April. When you purchase a park of Star Bright Hydrogel Masks (at 50%), 100% of the proceeds will go directly to A Million Masks — an initiative to get 1 million medical masks to those who need it most. In addition to Star Bright proceeds, TULA's already donated funds to cover thousands of protective masks. Get a mask, give a mask! It's self-care because you care. You can see more info here.
Amaryllis Apparel is donating 15% of every order's total to a COVID-19 relief charity of your choice until 4/30.
Thank You For Sharing All Your Ideas…
@musicmes17
@kbult2
@ana21
@jasmine_motherhood
@gracefullittlelife
@suzieq_1024
@samanta_8089
@sjleth
@valeriethebell
@ashlls29
@ninacooksalot
@jlzandre
@victoria.berry3
@saracotten
@vuytko1027
@katherinel33
@amyj_fit_teacher
@marycatherinemasters
@cretzpayne
and many many more!
SHOP The Ways To Give Back To The Community Post HERE:

PIN The Ways To Give Back To The Community Post HERE!