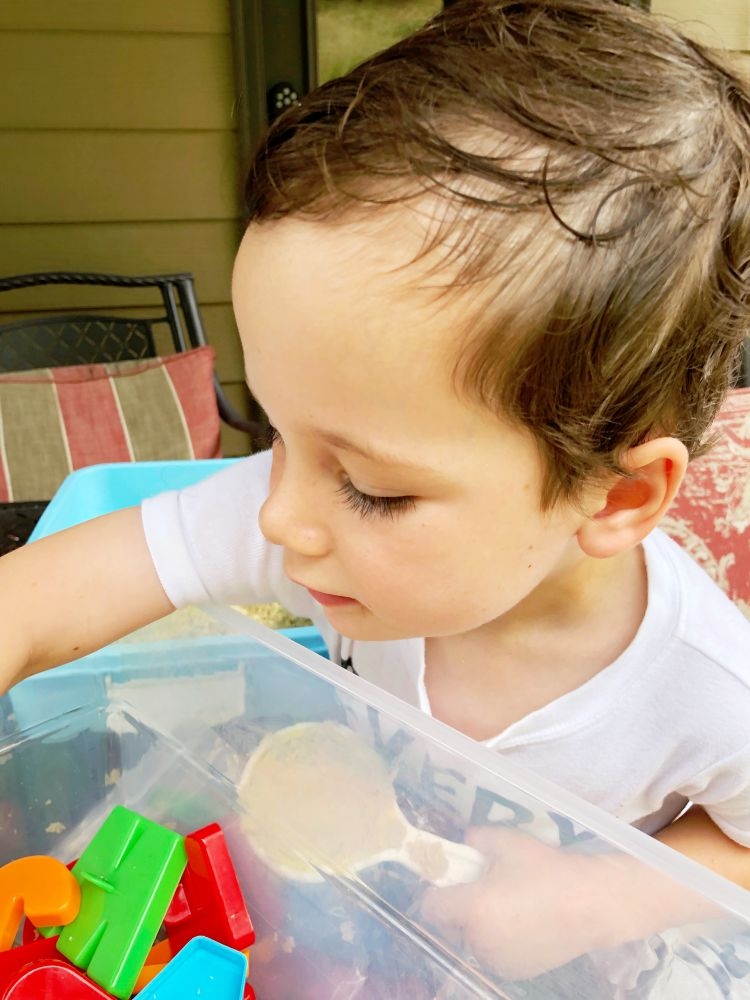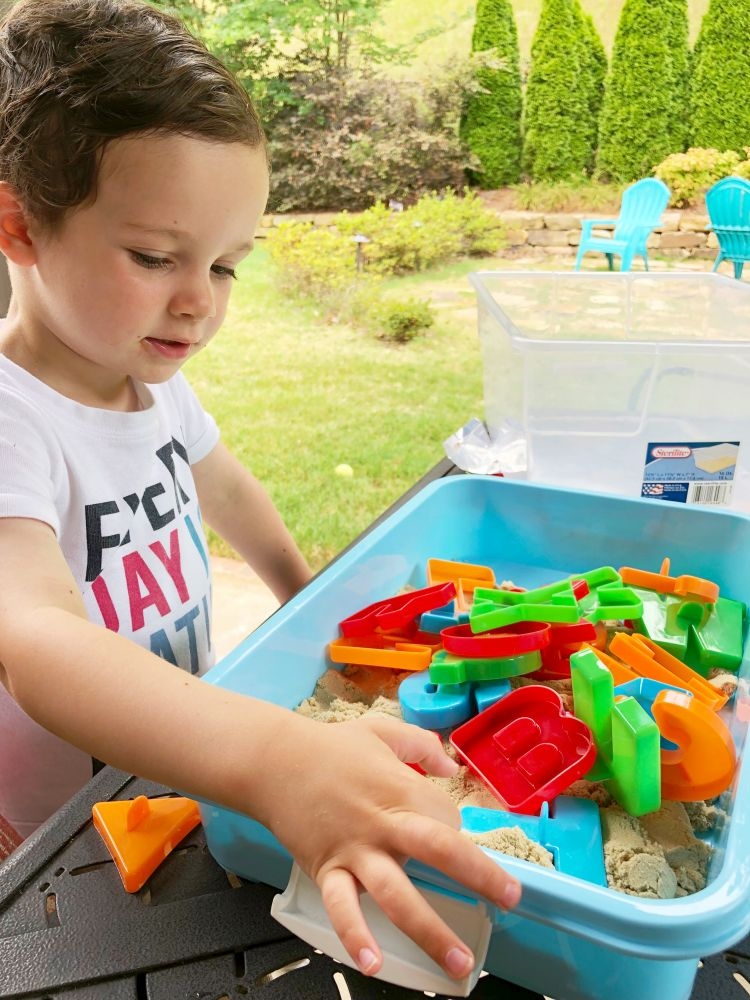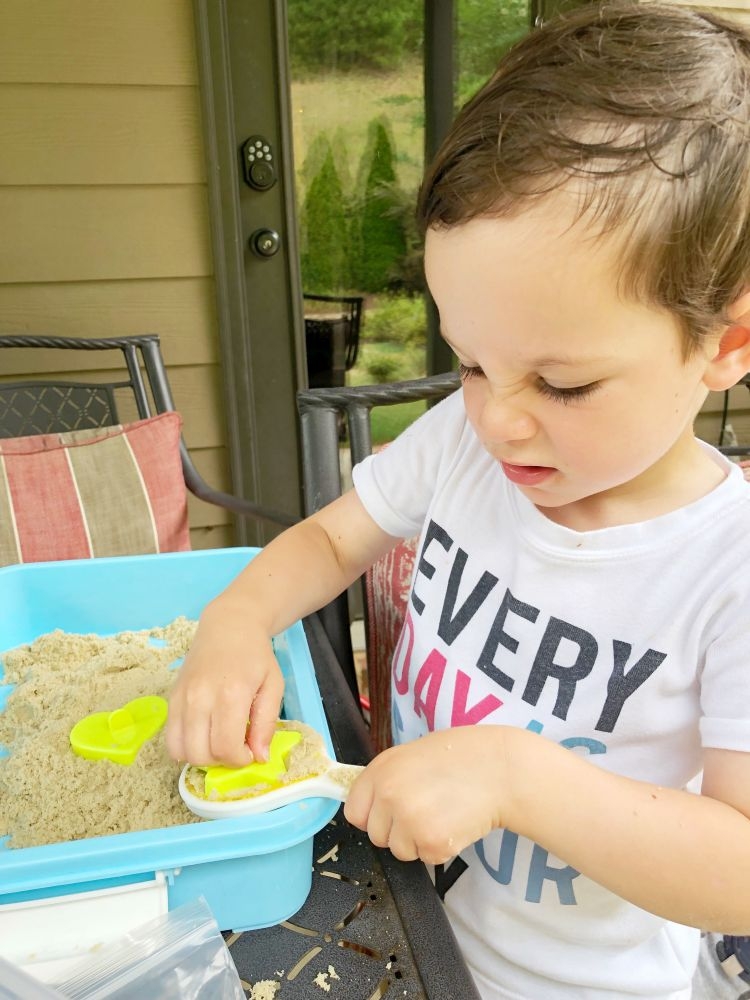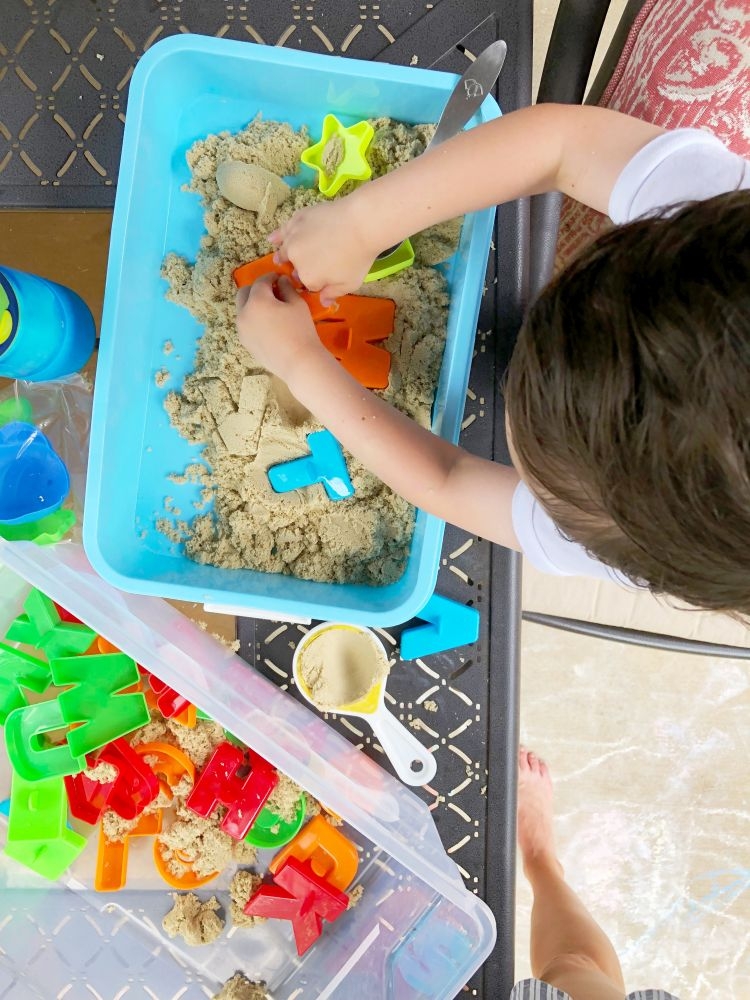 SHOP the Toddler Sensory Activity Photos: Sand Toys // Kinetic Sand // Measuring Cups
If y'all keep up on my Instagram Stories, you know how much we love our "tivities", as Leyton calls them on Tuesdays and Thursdays during the school year when Leyton is home with me all day! Since school is out, we have even more time for our summer "tivities" and sometimes we trade off for a pool day!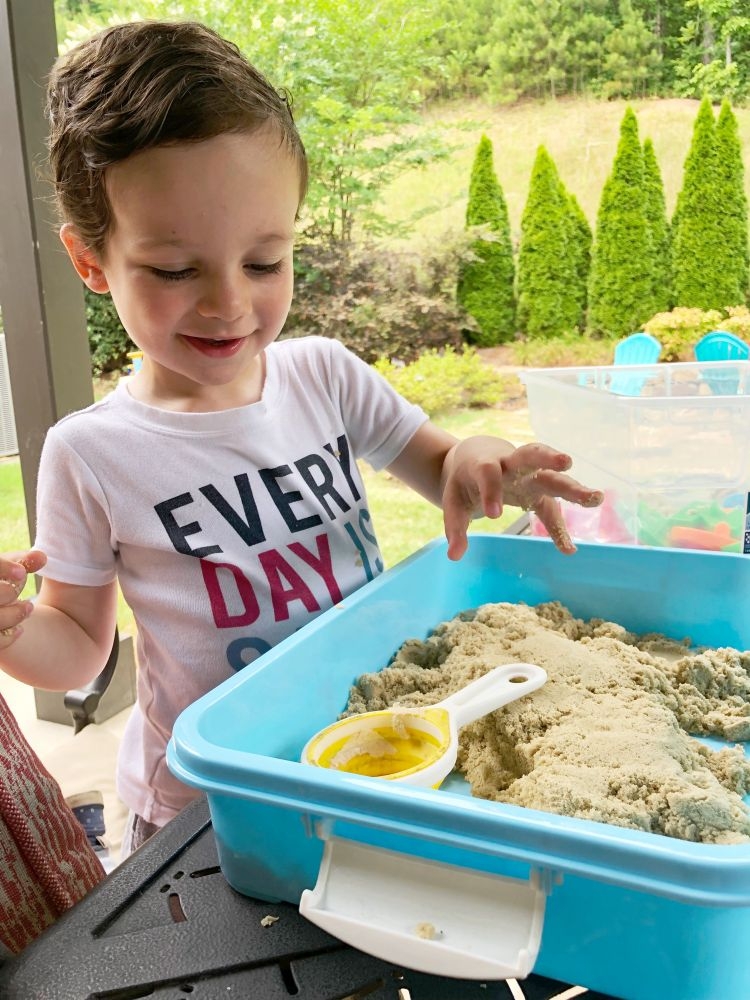 This mama loves those little moments when Leyton is entertained and learning. It's a real bonus when those little moments don't take a ton of prep time, don't include a DIY craft, and isn't something that requires all those Pinterest-y mom skills! As you all know, I strive to keep things as simple as possible in everything we do. Parenting is hard enough as is, am I right?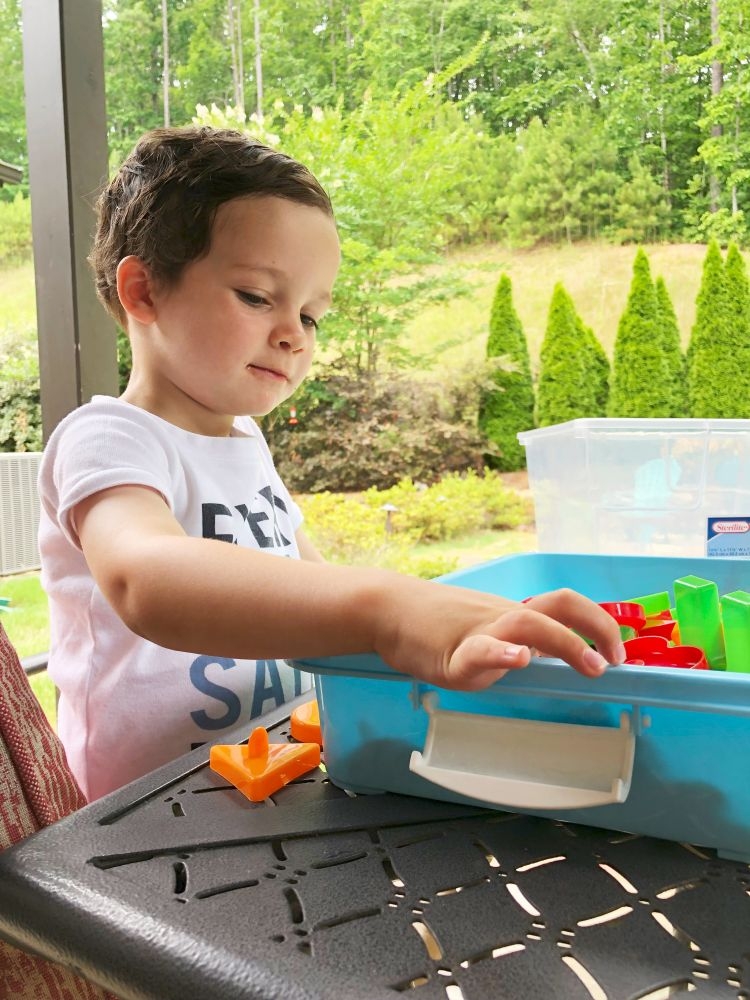 A couple months ago, I shared our staples for toddler sensory activities. Today, I want to break down one of the easiest activities you can do with your toddler with items you likely already have on hand! But first, I think it's important for me to share the why behind our reasoning to make sensory play a priority.
Why We Do Toddler Sensory Activities With Leyton
1. Engaged 1 on 1 time with mommy and Leyton! One of my most favorite reasons behind our activities is the bonding aspect. There is something about sitting and focusing on your child that really excites and ignites them to want to learn, play, and try new things together! Ever since Finn was born, I have tried my hardest (and failed plenty of times) to make Leyton still feel special and like he has mommy's full attention even amidst life with a baby at home. Taking time to do these "tivities" is something that I always want to prioritize, no matter how busy my days are.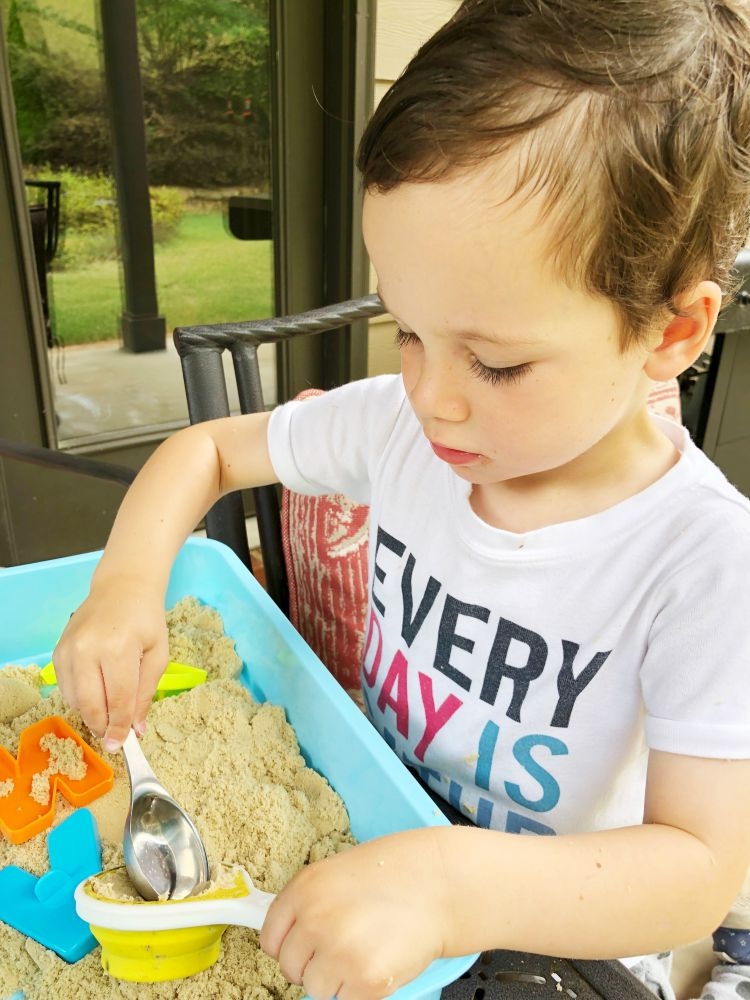 2. We first started experimenting with sensory activities when we began diving into why Leyton was so picky with foods! Our dietician recommended working on sensory input, not just with eating. While our steps have been small, I truly think consistently doing sensory activities has helped with his eating! If you are new or want to learn more about our journey with Leyton's eating, check out the links below!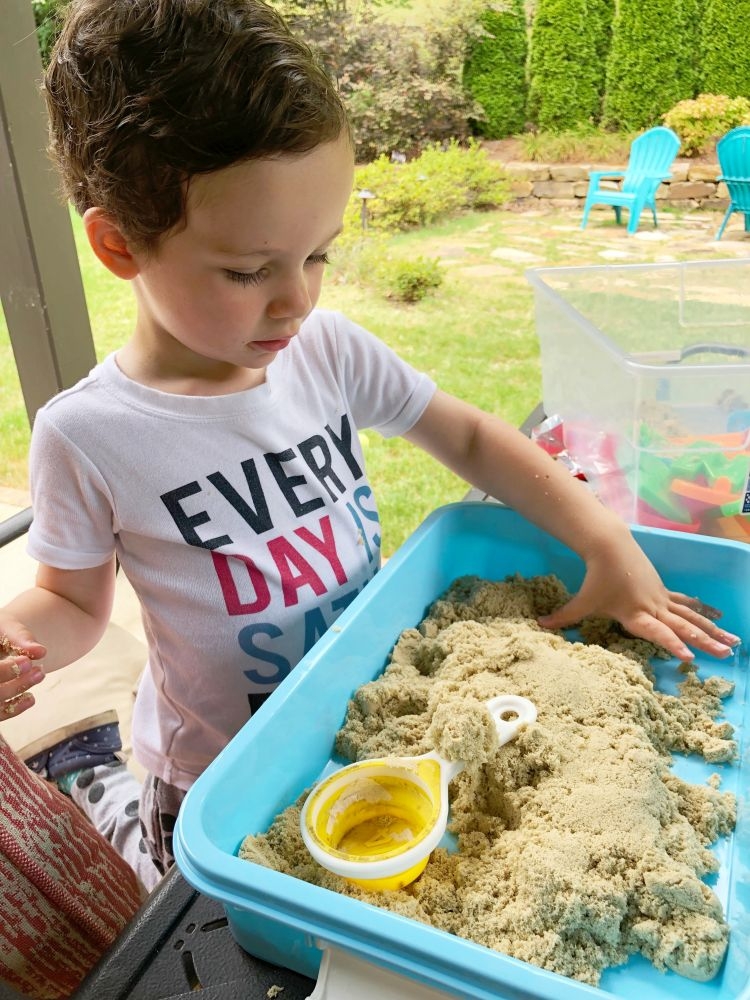 3. Sensory play builds nerve connections within the brain's developing neural pathways. How cool is that?! Continuously developing these pathways can be a huge help with the ability to solve complex tasks.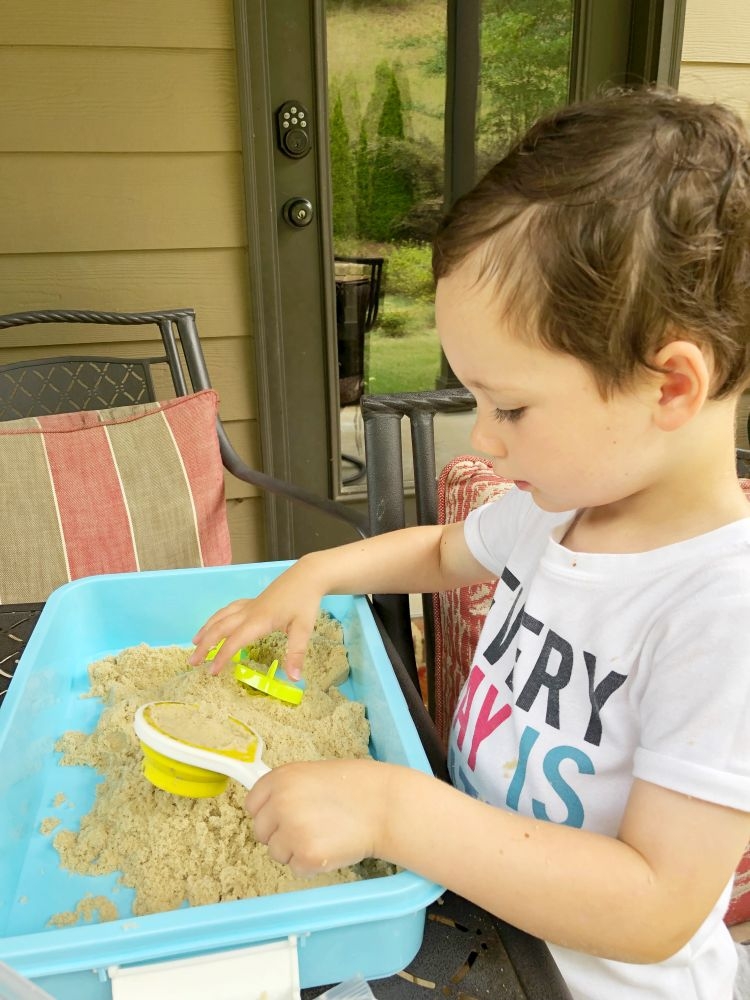 4. Sensory activities support cognitive growth, language development, motor skills and problem solving skills as well as developing social interaction. All great things that help out with transitions and adjustments in preschool and social settings!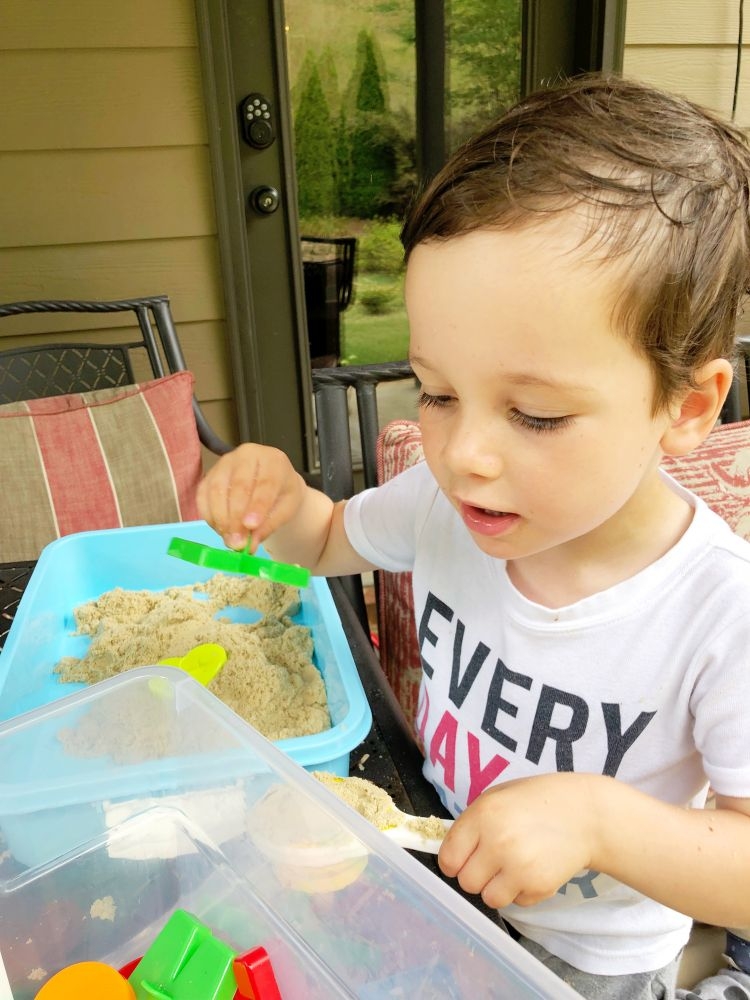 5. Doing sensory activities can also aid in developing and enhancing memory! We try to do a few memory games here and there to help with this as well!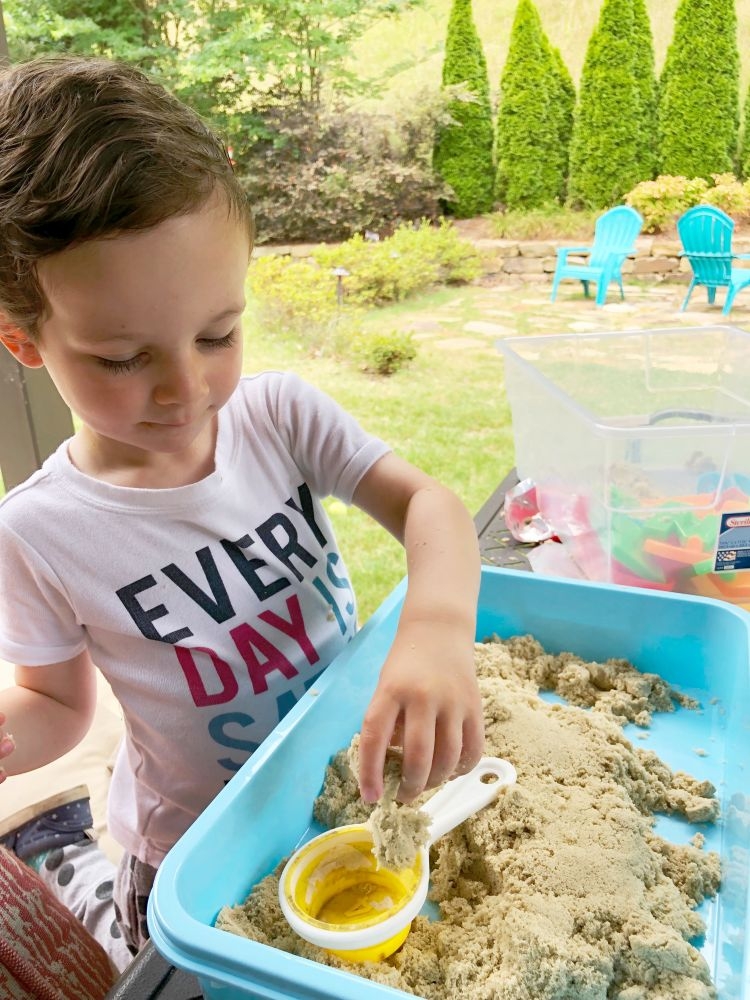 6. Another one of my favorite benefits of sensory play is the calming affect it can have on anxious or frustrated toddlers! It is truly amazing the attitude change that can take place after having some time doing sensory activities.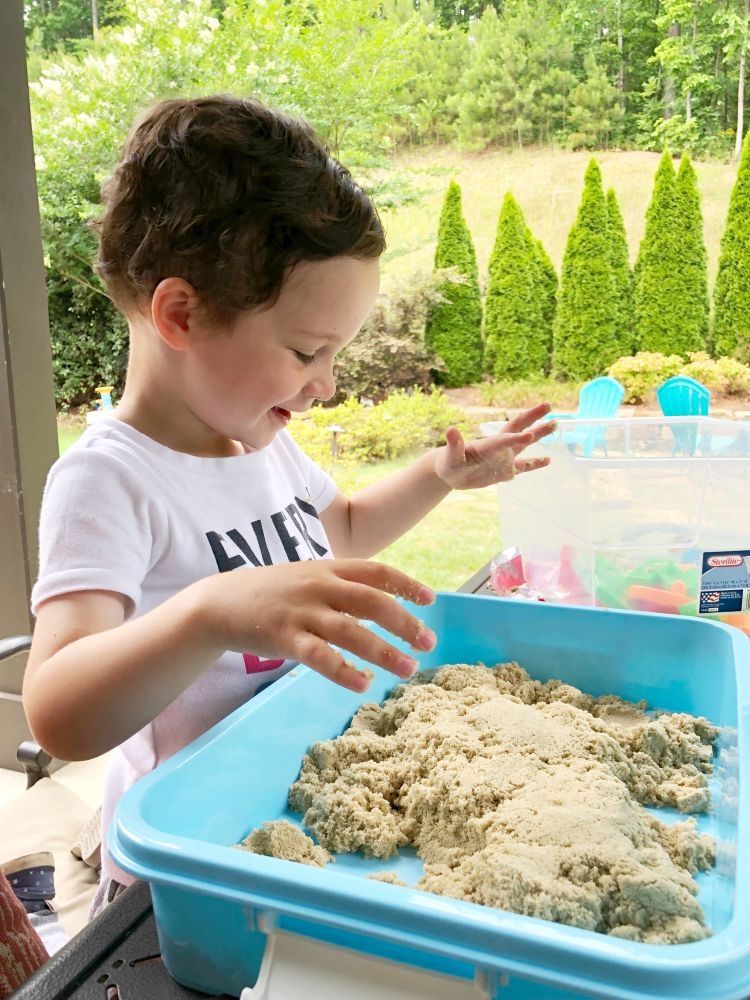 Do you have an easy toddler sensory activity you love to do with your little one? If so, be sure to tell me in the comments below so we can try it out!
An Easy Toddler Sensory Activity You Can Do Today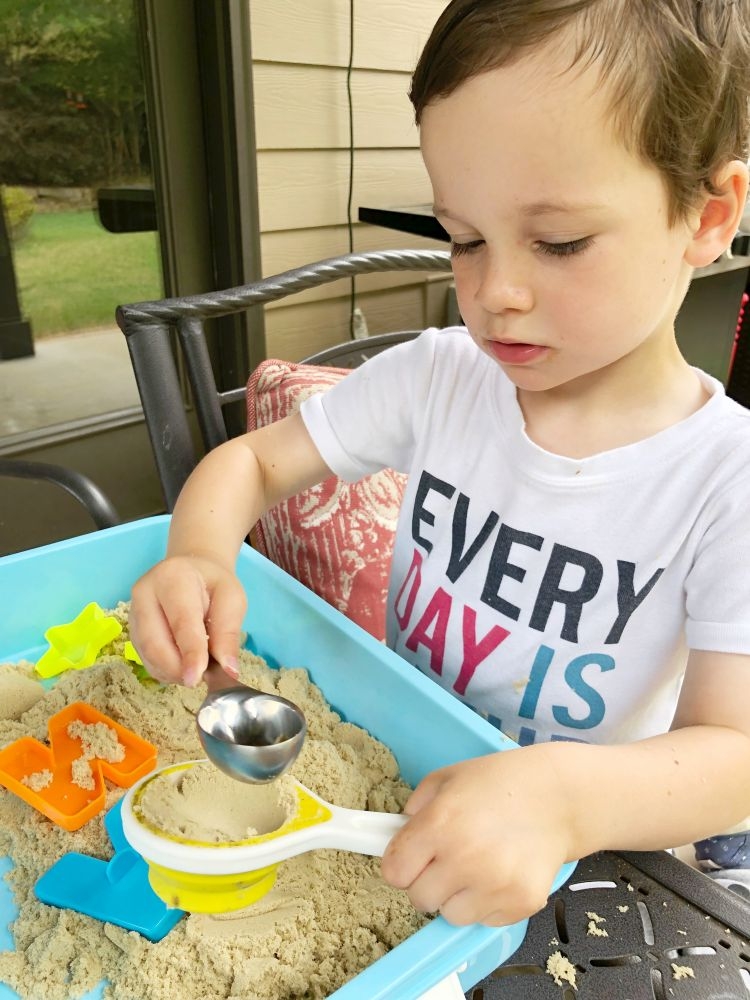 Supplies
Kinetic Sand – We bought ours for Leyton last year for Christmas but you can easily substitute with rice or even water!
Anything else around the house!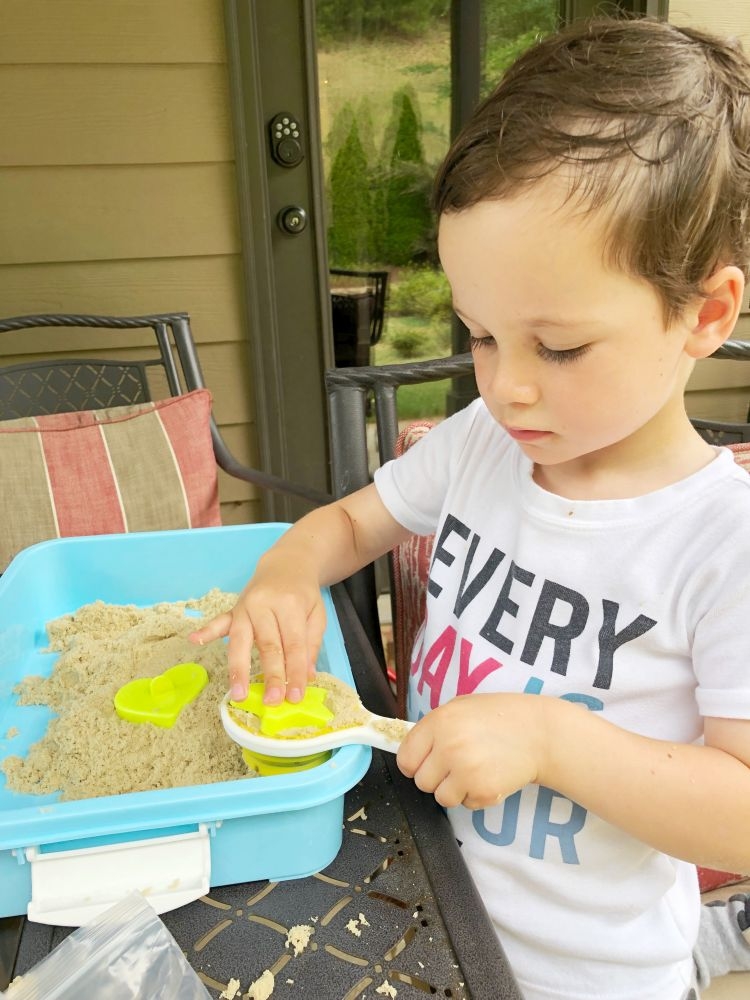 Directions
Fill your tub with either kinetic sand, rice, or water.
Set out the toys and demonstrate how you can touch the sand (or rice/water) and fill the cups and toys with it.
Yep, it's that simple! Watch your little one discover and play as their senses explore!
SHOP the Toddler Sensory Activity Post HERE!

PIN the Toddler Sensory Activity Post for Later!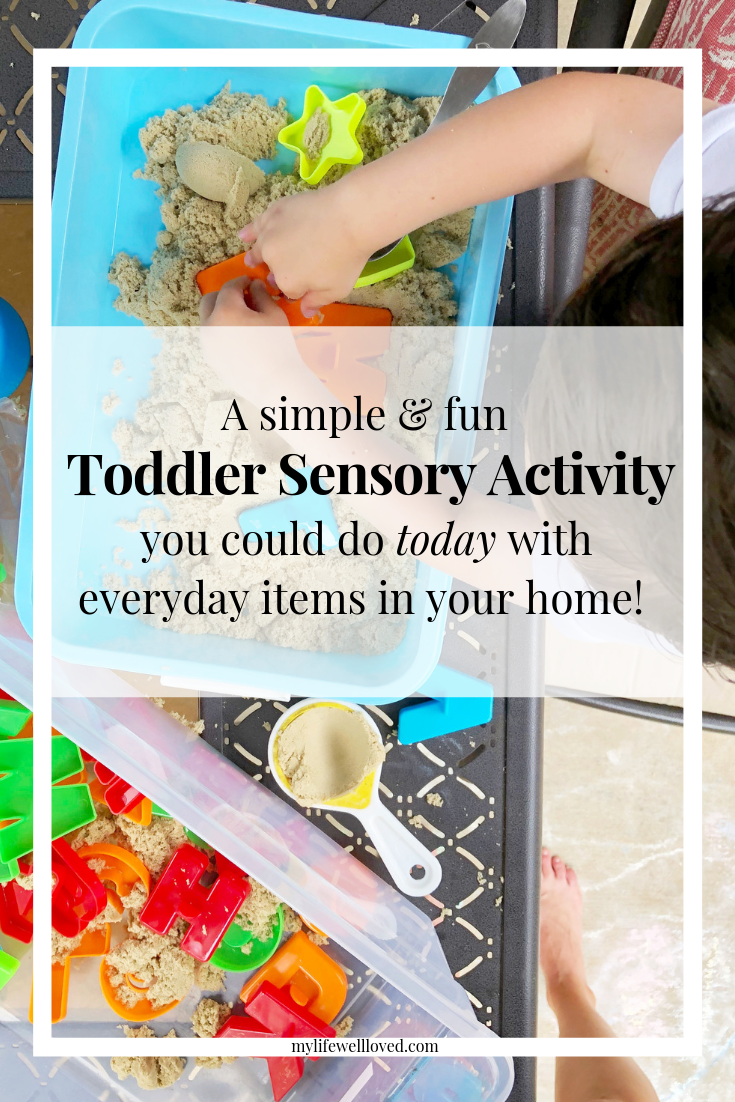 Heather Brown helps busy mamas of young littles who are caught in the hustle to find encouragement in their journey to true health, from the inside out, starting with the heart. Read her journey of learning to live a life well-loved
HERE!