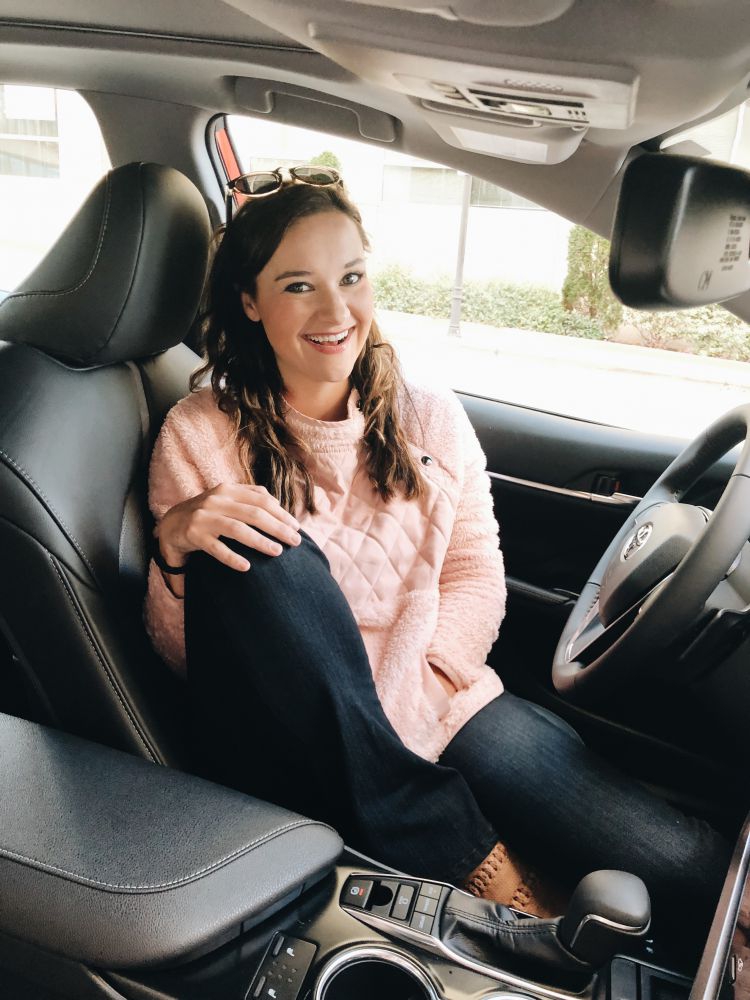 Shop the Staying Fit While Traveling Post: Pink Pullover // Wit and Wisdom Jeans // Boots
Southeast Toyota Distributors, LLC ("Toyota") provided me with compensation and use of a vehicle for a short period of time. The opinions I have shared about this vehicle are my own.
Figuring out all the many travel details can be daunting when you begin to plan a trip. As I planned my Winston-Salem business trip, I knew I would be traveling in the thick of the holidays during our #HolidayHoneyHustleChallenge. I wanted to ensure I was staying fit while traveling and continuing to work toward my health and fitness goals for the month of December amidst being away from my routine at home.
If you are new around here, the Holiday Honey Hustle challenge is a 7 week program aiming to keep you (and me) on track throughout the holidays! Jessica, Laura, and I have worked to create posts for you with doable workouts, meal plans, and healthy lifestyle tips! If you are traveling to see friends and family this holiday season, I encourage you to checkout these 5 tips for staying fit while traveling and implement them on your next trip!
Staying Fit While Traveling: 5 Easy Tips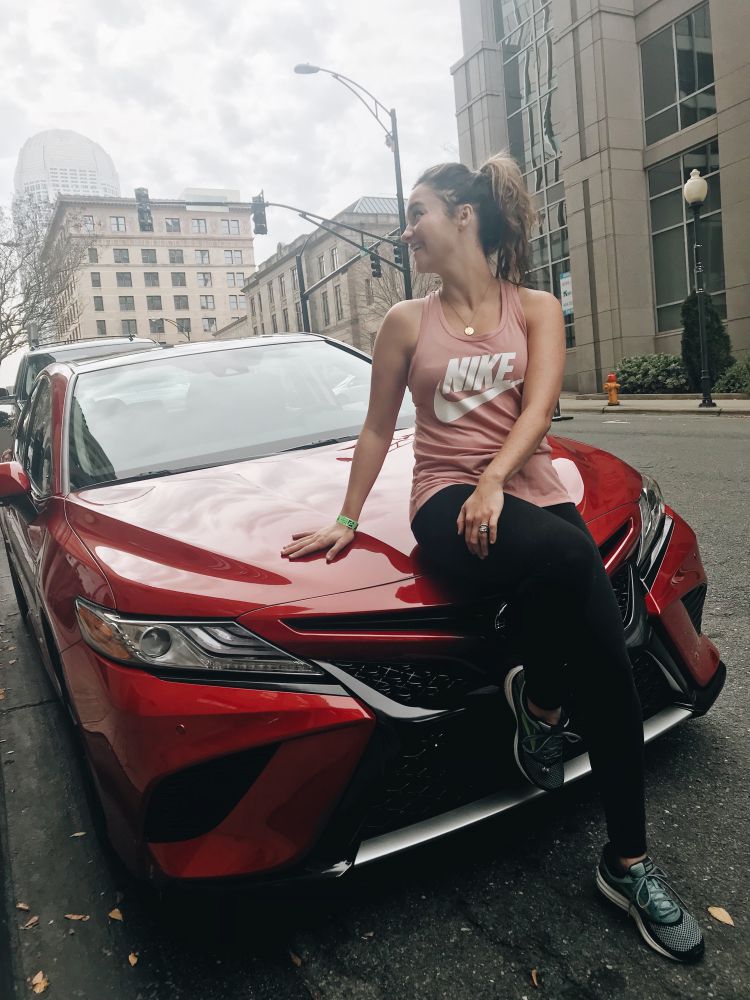 Tank // Lululemon Leggings // Tennis Shoes
Make sure you have transportation to get you around town!
Upon arrival in Winston-Salem for my most recent trip to North Carolina, Local Toyota Dealers hooked me up with a vehicle for the week. Pick up of the vehicle was a breeze, and the dealership was pretty close to the airport! !. I was blown away by the Toyota Camry 2019 Edition. The features are too long to list including an app which can lock, unlock, start the car, and locate the car. Talk about convenient?!  How amazing would this vehicle be for everyday life as a mom? Not to mention the safety features which notify you with lane departure alert, cars that are getting too close, automatic slow down and speed up in traffic, and the peace of mind for transporting your babes. I loved having the Camry to get me to and from all my destinations safely! Having a car while you're traveling is KEY to staying fit while traveling!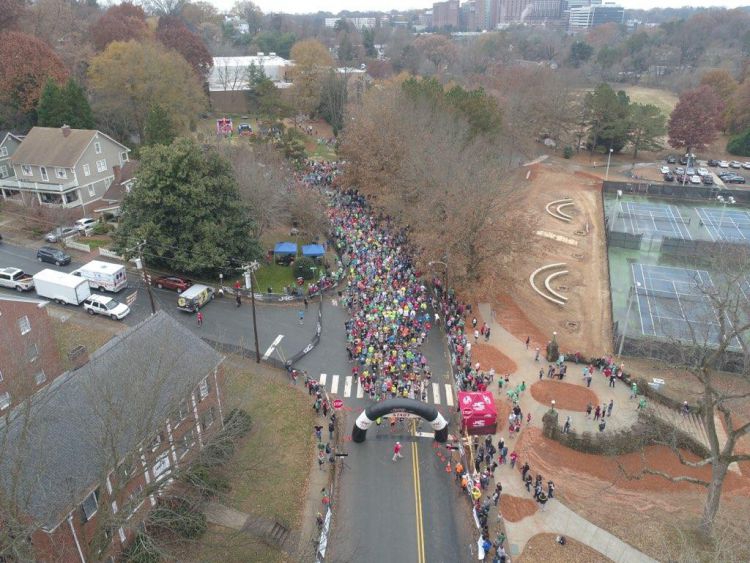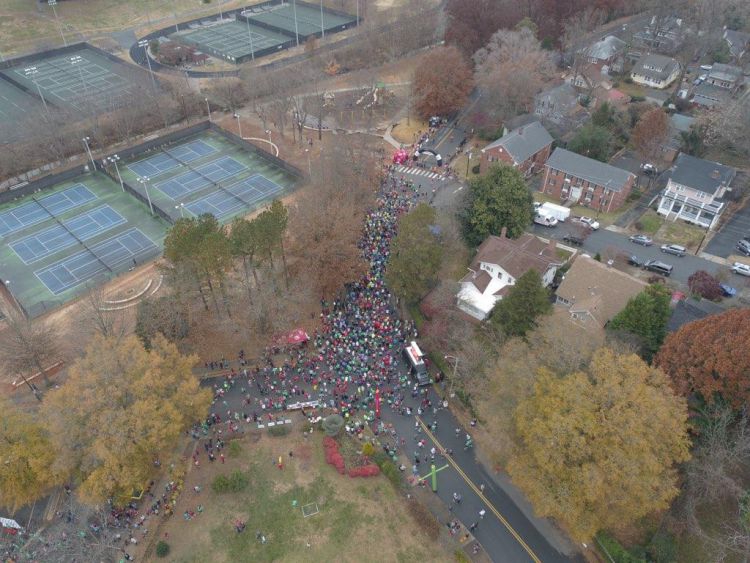 Find a fitness event at your destination and set a goal!
A big fitness goal for my trip to Winston-Salem, North Carolina was not only to stay on track with working out but also to run my first 5k postpartum! The Mistletoe Run, much like the Red Nose Run in Birmingham, is centered around the holidays including festive Christmas shirts and carolers on the trail. My hope was to run the entire course, even if my running pace was close to walking at times. I am excited to report I did just that! Despite the hilly trail (thankfully my walks with the stroller and boys at home helped train me for this), I finished under 40 minutes! I encourage you to look at the race schedule for cities you are visiting to see if there is a fun 5k you could walk or run during your visit to stay active! This is a great family activity as well.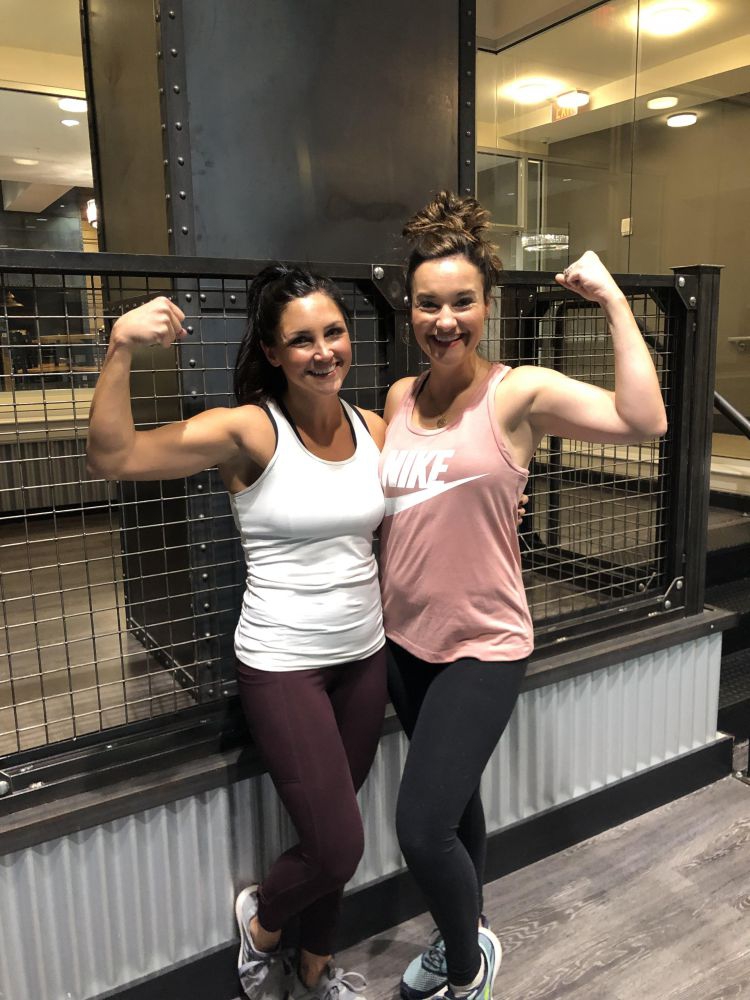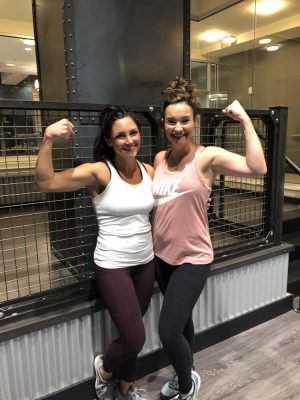 Utilize the hotel gym
If you are traveling, I encourage you to check out your hotel gym! I was pleasantly surprised to find equipment like a rowing machine and punching bag at the Kimpton Cardinal Hotel that I don't have access to at home to work other muscle groups! I knew my legs would be toast after running the 5k so I decided to focus on upper body strength and conditioning at the hotel gym. My dear friend, Molly, joined me because working out with a friend is always better! 😉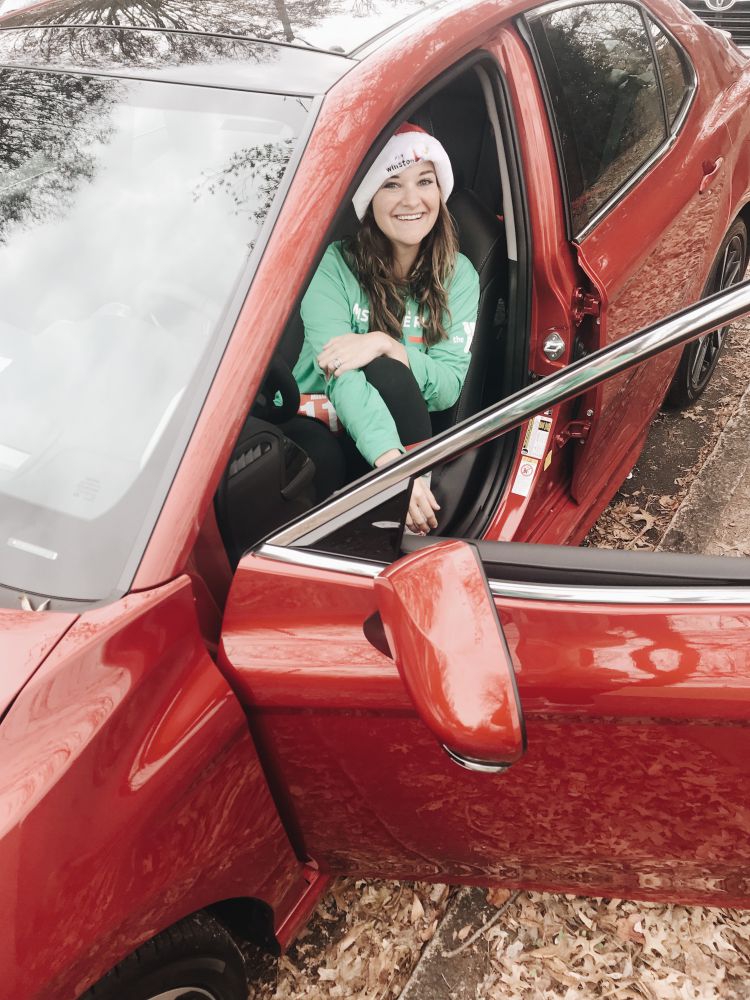 Research the area
The area we stayed in downtown was so lively with restaurants, events, and activities a short drive away. I was able to easily commute to and from my work events and the Kimpton Cardinal Hotel in the Toyota Camry. Having easy and accessible transportation helped save me time to get a workout in on busy days! During my commute I passed so many local studios like cycling, barre, yoga, etc. I encourage you to research your area to find studios. This a great tip for staying fit while traveling!
Healthy eating vs splurging balance
I am all about enjoying yourself while on vacation! While eating healthy and clean is a main priority, I don't deprive myself of desserts and other splurges during my trips. While I had my fair share of delicious food on this trip, I was also able to find great salads, juice companies, and farm to table restaurants that served clean ingredients! Find the balance that works best for you while traveling. Some guidelines I try to follow are limiting myself to one treat a day, a light breakfast and lunch so I can enjoy a heavier dinner, a LOT of water, and packing healthy snacks on airplane days! Don't forget my water tip – ask any restaurant, drive-thru, coffee shop for a to-go water before you leave to help get in those ounces!
I have so much more to share about the places I dined and other things I enjoyed about Winston-Salem so stay tuned for that post! I hope these tips help you in your quest to staying fit while traveling this holiday season! I would love to hear WHERE you are traveling and what YOUR tips are in the comments below!
If you missed the other weeks of our Holiday Honey Hustle Challenge, make sure you check out:
Holiday Honey Hustle Week 6 Workout
We encourage you to get in 3 other workouts this week whether it be a fitness class, running, or a 30 minute walk with your kids plus the workout set below!
Day 1: 30 second plank
Day 2: Two 30 second planks with 10 second rest in between
Day 3: 1 minute plank
Day 4: Two 1 minute planks
Day 5: 90 second plank
Day 6: Two 90 second planks with 10 second rest in between
Day 7: 2 minute plank
**Please remember to always consult your doctor before you start a new workout regimen.
Pin Tips For Staying Fit While Traveling For Later!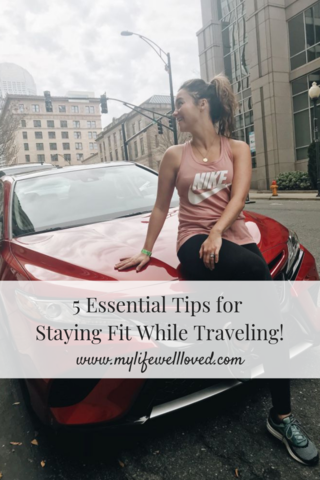 Heather Brown helps busy mamas of young littles who are caught in the hustle to find encouragement in their journey to true health, from the inside out, starting with the heart. Read her journey of learning to live a life well-loved
HERE!