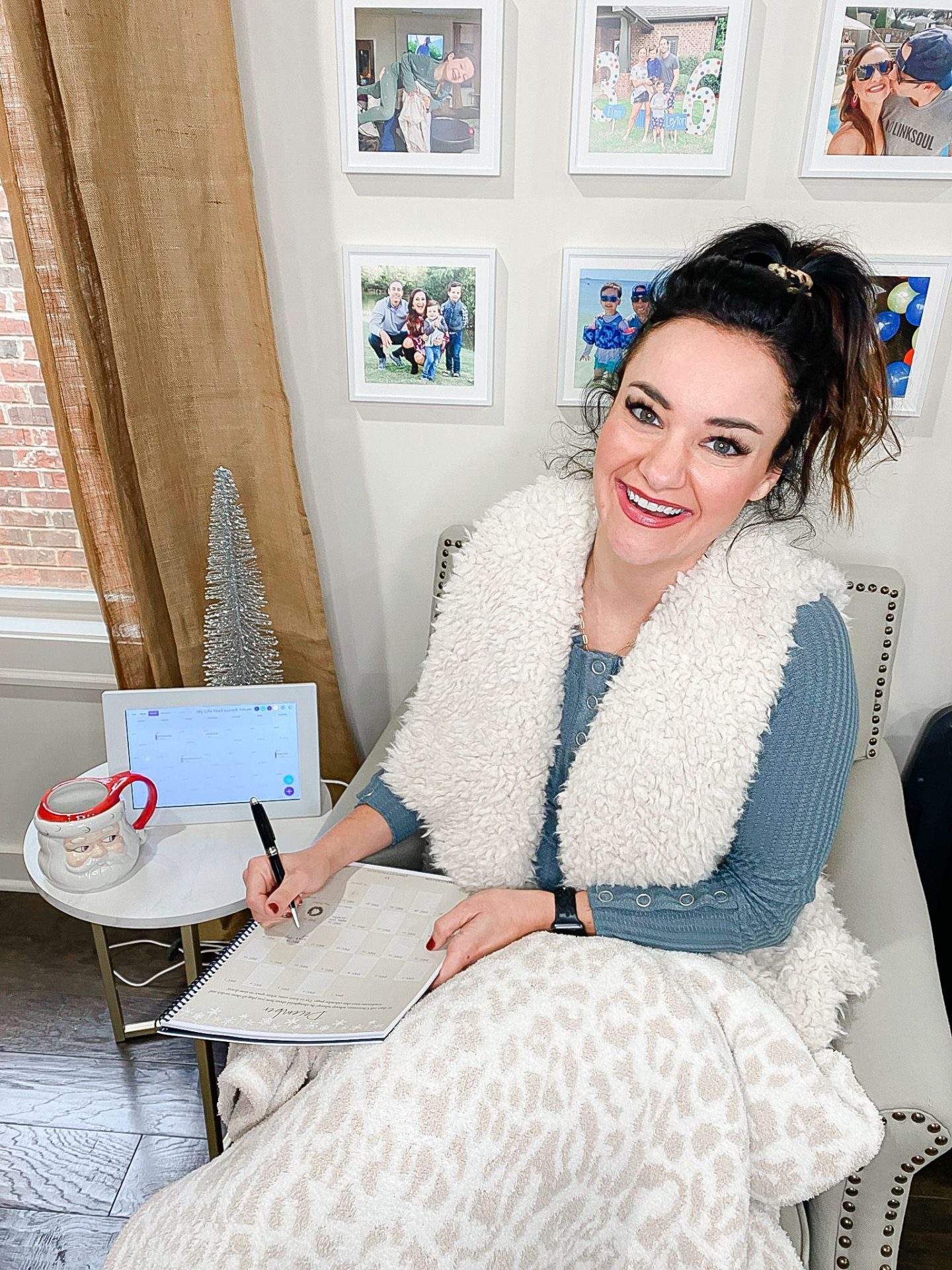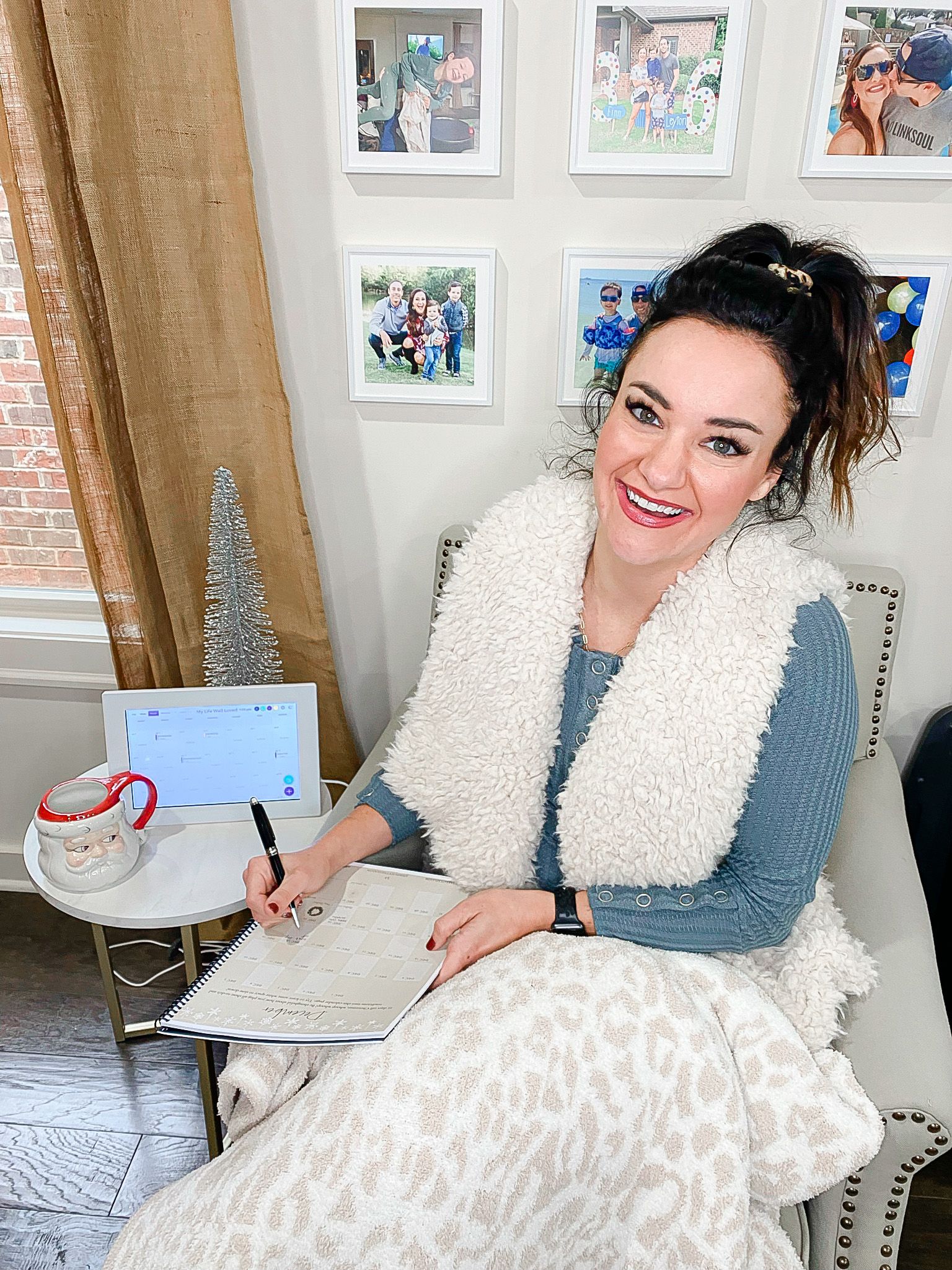 Shop The How To Stay Organized During The Holidays With Skylight Calendar Post HERE: Chaser Thermal Long Sleeve // Teddy Vest // Necklace (Use code HEATHER20 for 20% off!) // Barefoot Dreams Blanket | Dupe // Leopard Scrunchie // Mini Tree // Similar Santa Mug
Thank you to Skylight for sponsoring today's skylight calendar post.
As we walk into December, I'm quickly realizing how fast the new year is approaching. Can you believe 2022 is just around the corner? I, for one, am in shock that this year is rapidly coming to a close. But, before we get to ring in the new year, we find ourselves in the busiest time of the year- the holiday season!
There is so much going on- between holiday parties, seasonal events, gift exchanges, events at school and at church- your calendar can fill up pretty quickly. That's why it is so important to stay organized. Like I always say, when you fail to plan, you plan to fail. Keeping track of what is going on helps me feel more prepared on a daily basis, because I know exactly what is going on each day and what is expected of me. (There's nothing worse than forgetting that it way your day to bring snack for pre-school, am I right mamas?)
The best tool I can use to stay organized is my Skylight Calendar. This calendar syncs directly to your online calendar, which means you won't lose track any events or responsibilities! Even better- this calendar acts as a Frame when it's not displaying events. Making it not only functional, but also beautiful enough to sit out in your kitchen counter.
This frame is the ultimate gift of organization for any busy mom. All of my mom friends are always looking for ways to streamline their families calendar, so y'all know I will be recommending this calendar to them! It has truly been a game changer for us.
Between Eric's hectic work schedule, my busy schedule, and having both boys in school- keeping everything in one place is so necessasry. I can easily check our calendar and see everyone's schedule- including what time Eric will be working, and who needs to be dropped off and picked up at what time. I'll even leave notes for myself- like what we're having for dinner, and reminders of when my workouts are or to make sure I order groceries and other household items! And all the busy mamas said, "Amen"!
Between the Skylight Calendar and my Busy Mom's Holiday Planner, I know I'm going to be organized and not allow things slip through the cracks! Skylight Calendar let's you see exactly what's coming up, and my Busy Mom's Holiday Planner gives me a place to make lists, plan out what I need from the grocery store, and so much more. It even gives my fun activities to do with the boys and a beautiful list of fun traditions we've started together! Click HERE to check it!
As we look into the new year, having a grasp on what is happening at what times helps make life a little bit easier. There is nothing worse than scrambling at the last minute because you forgot that your child is starting soccer tomorrow and you forgot to grab their shin guards at the store!
If you're anything like me, come January, you'll be organizing and pull every item out of all of your closets. Don't forget to add in a trusty calendar to help keep your household organized all year long!
Check it HERE and use code HEATHER to save $10 off orders of $100 or more!
Check Out Similar Posts HERE:
Shop The Skylight Calendar Post HERE:

PIN The Post For Later!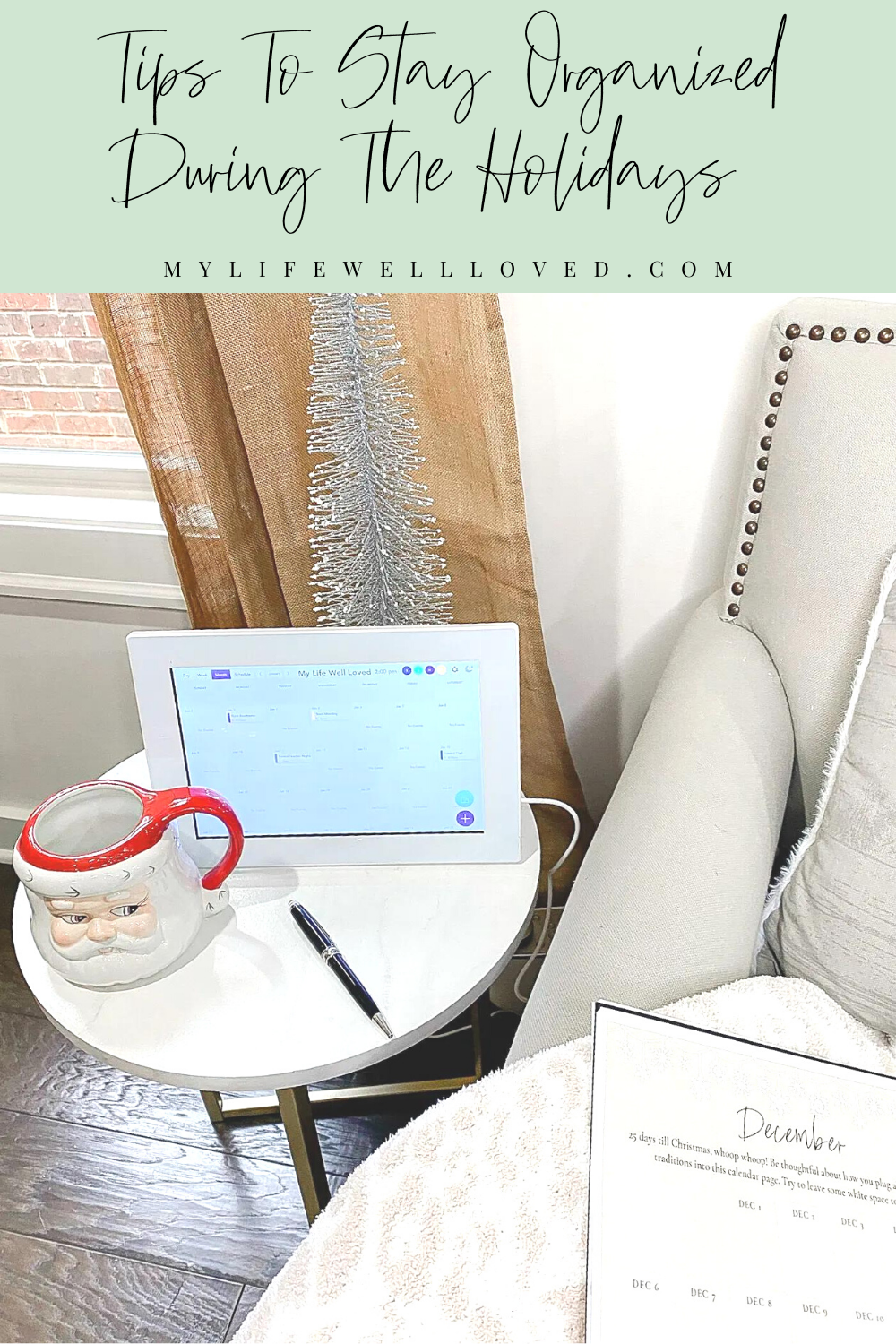 Heather Brown helps busy mamas of young littles who are caught in the hustle to find encouragement in their journey to true health, from the inside out, starting with the heart. Read her journey of learning to live a life well-loved
HERE!