Are you overwhelmed by all the holiday activities for our families?
Keep scrolling to see my best fall activities below!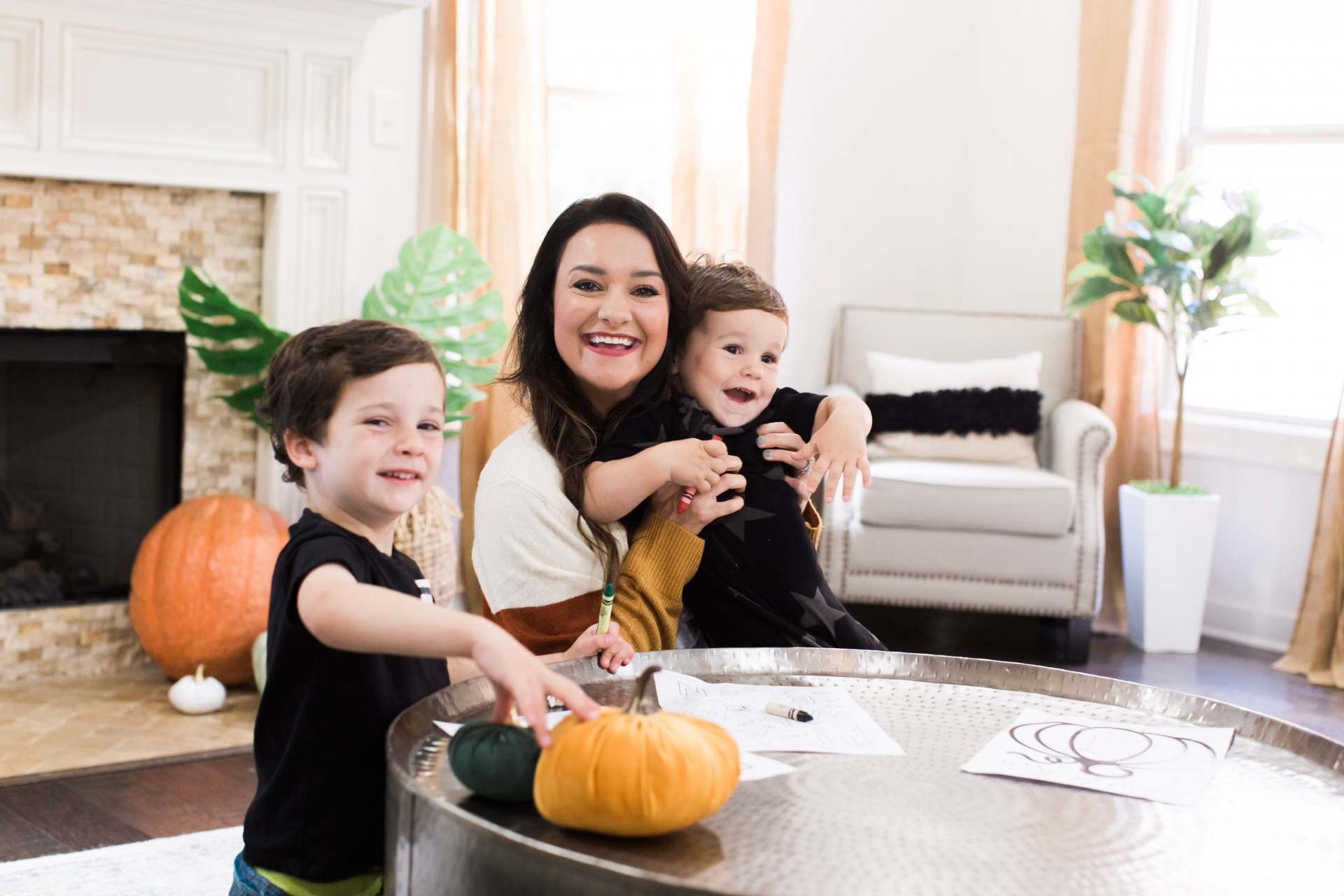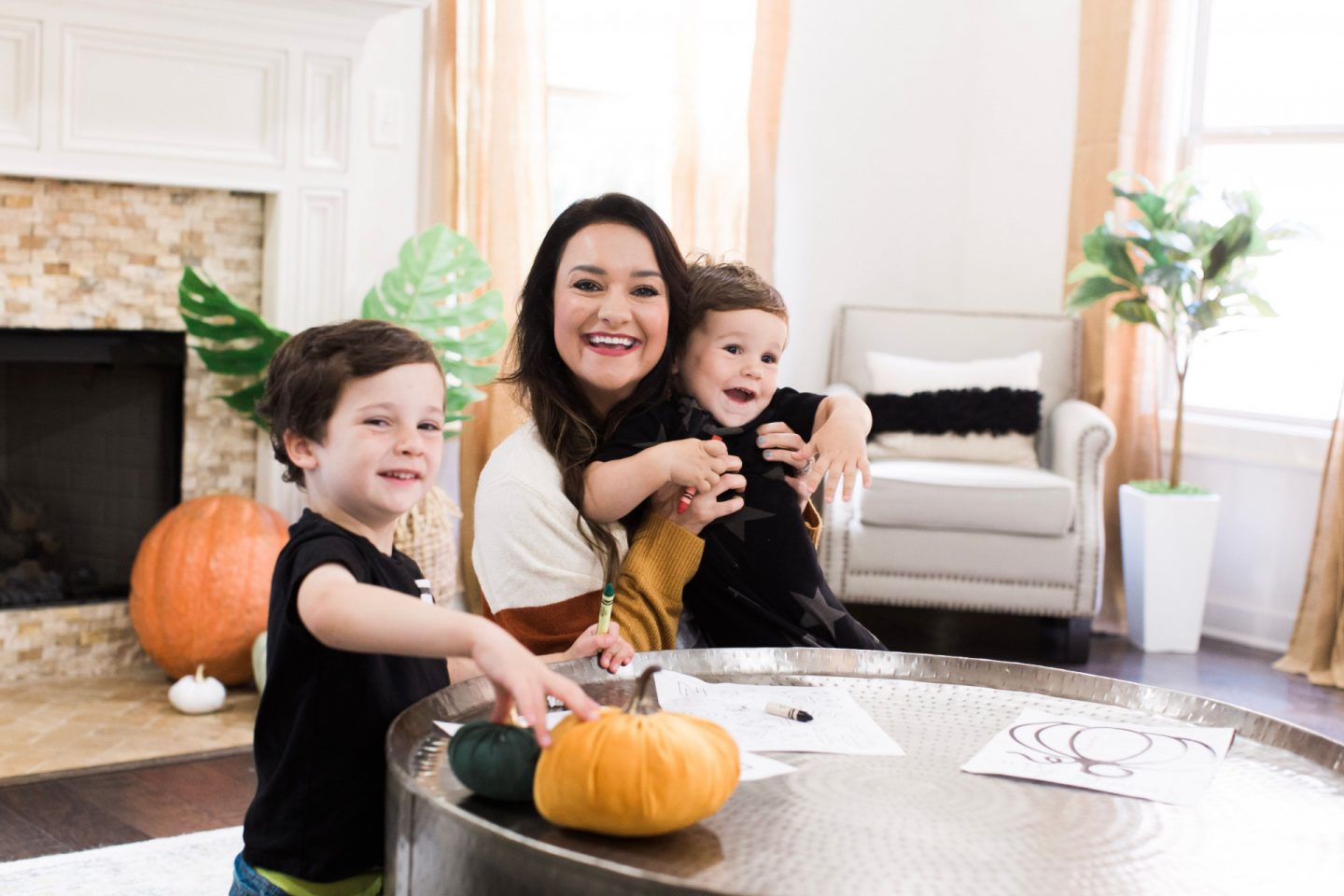 Do you dream of a holiday season with…
White space in the calendar
The best fall activities, and a FUN Halloween, Thanksgiving, and Christmas filled with traditions
All while staying under budget and getting meals on the table?
Me too, girl! Don't want to trigger you, but as of today, October 1st, Christmas is 85 days away! It's time to make some choices about how we use those 85 days. Otherwise, this season's expectations will suck us dry and leave us feeling like a case of dynamite went off.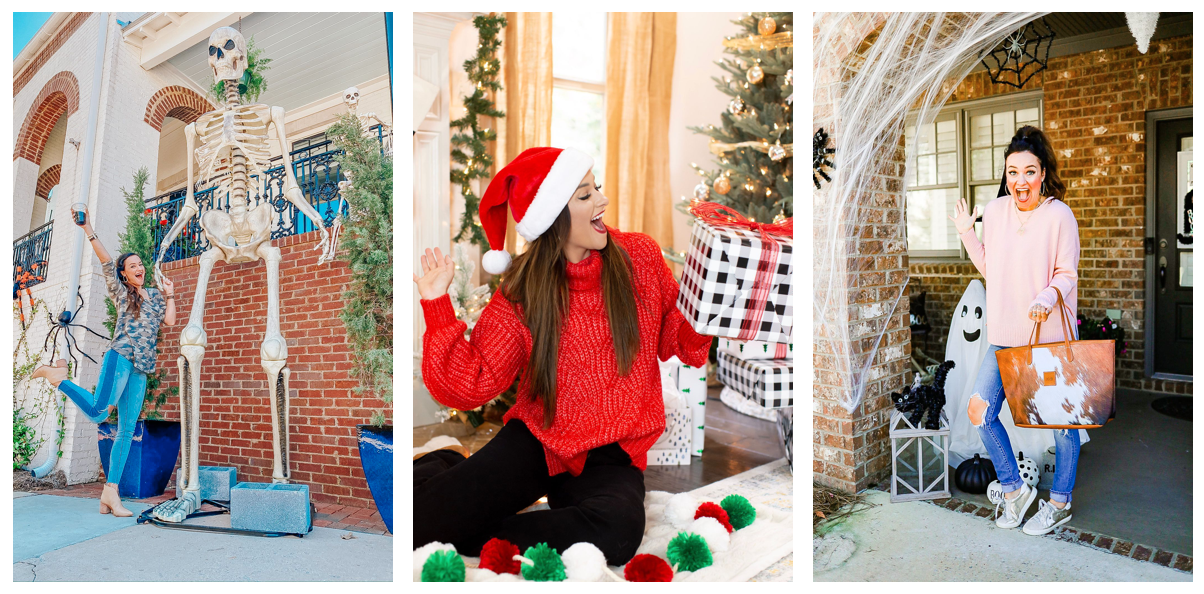 How do you feel about the holiday season? Stressed? Overwhelmed? In debt, even? Not sure how to fit it all in?
The word God has put on my heart for this time of year is "life-giving", and I keep asking myself how my schedule choices protect or steal from this goal. I realized I needed to put all of these thoughts somewhere and voila, The Busy Mom's Holiday Planner was born. Let me help you with this powerful roadmap that you can use daily!
Whether you're a pen and paper girl or a notes app on your phone, I've got everything you need to create your dream holiday season divided monthly into detailed sections for October, November, and December.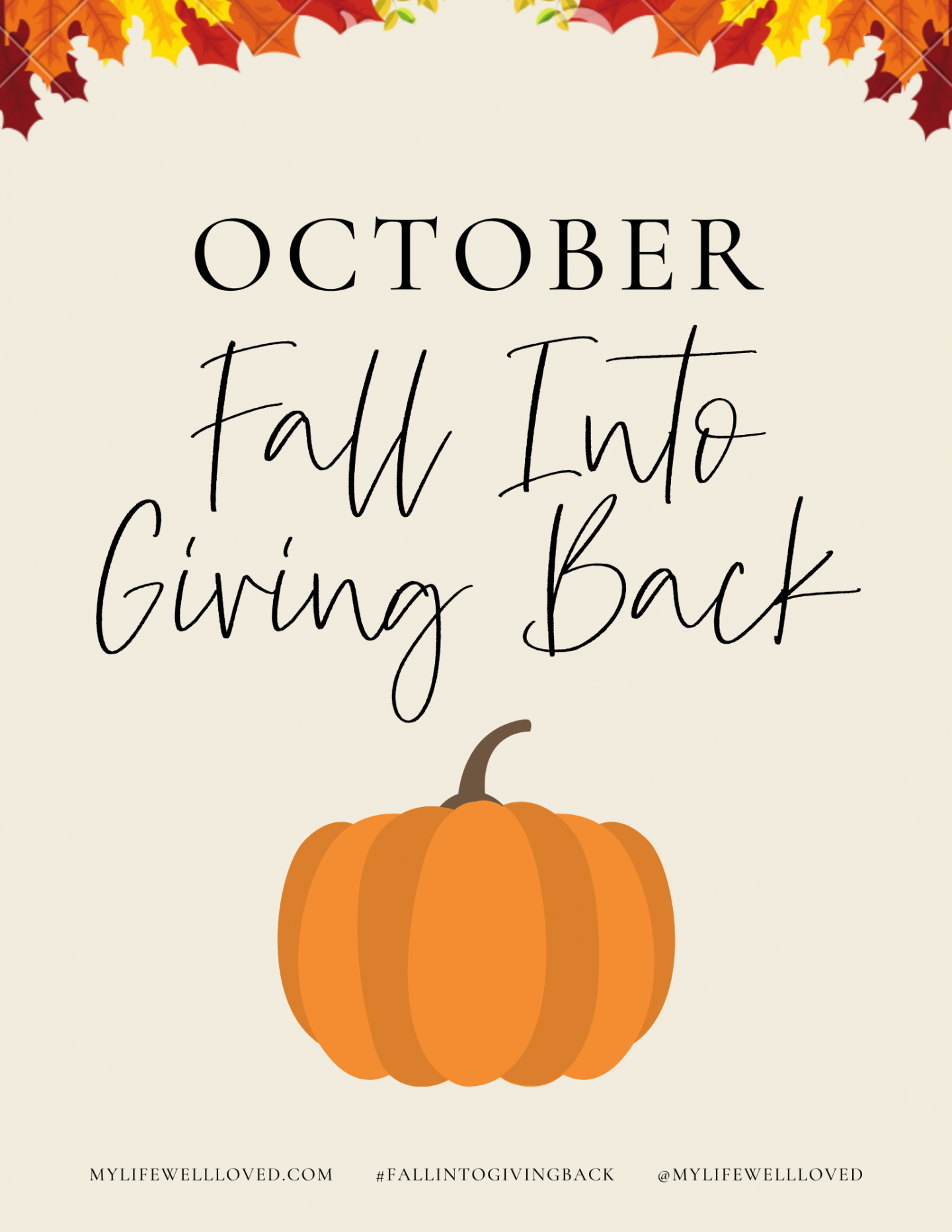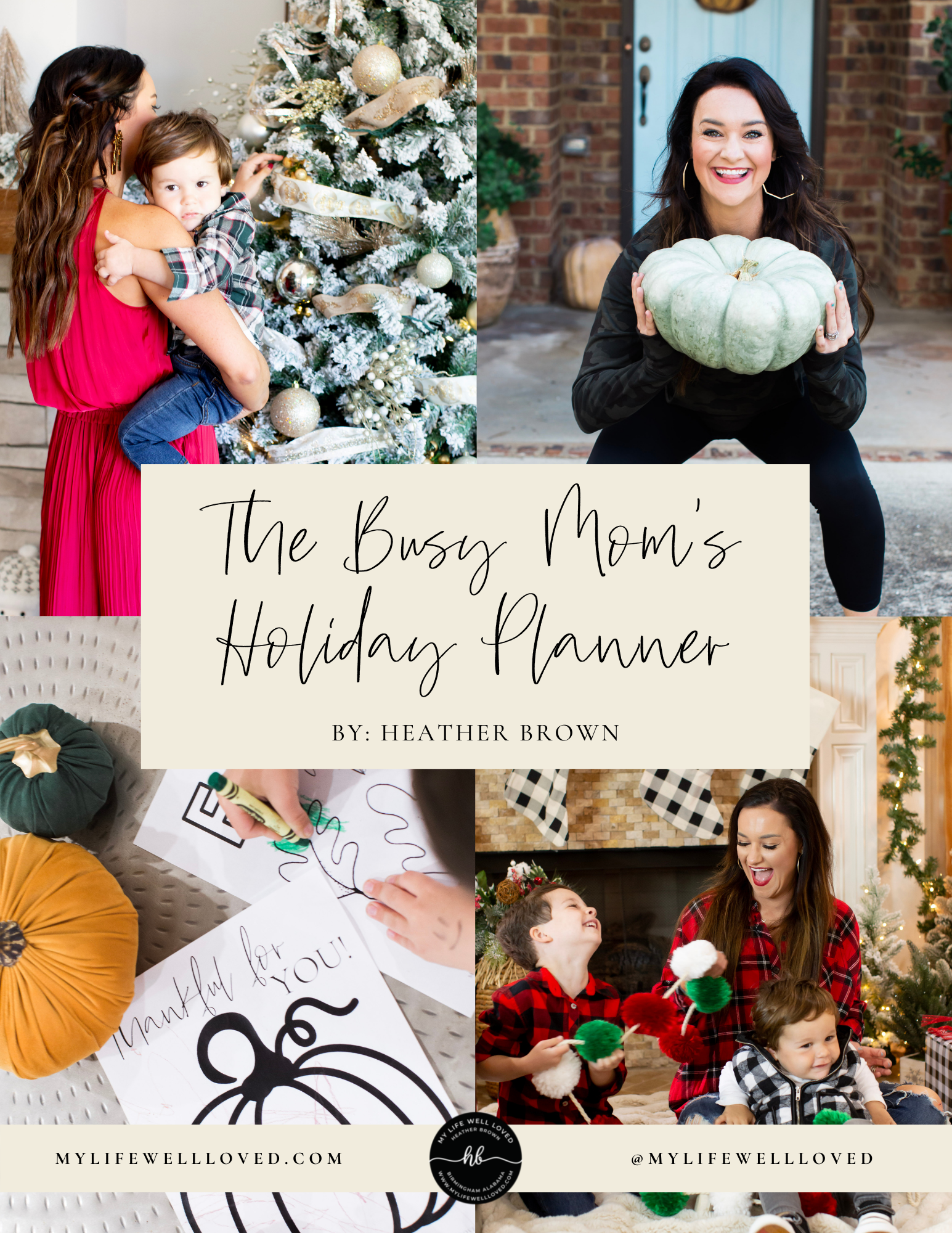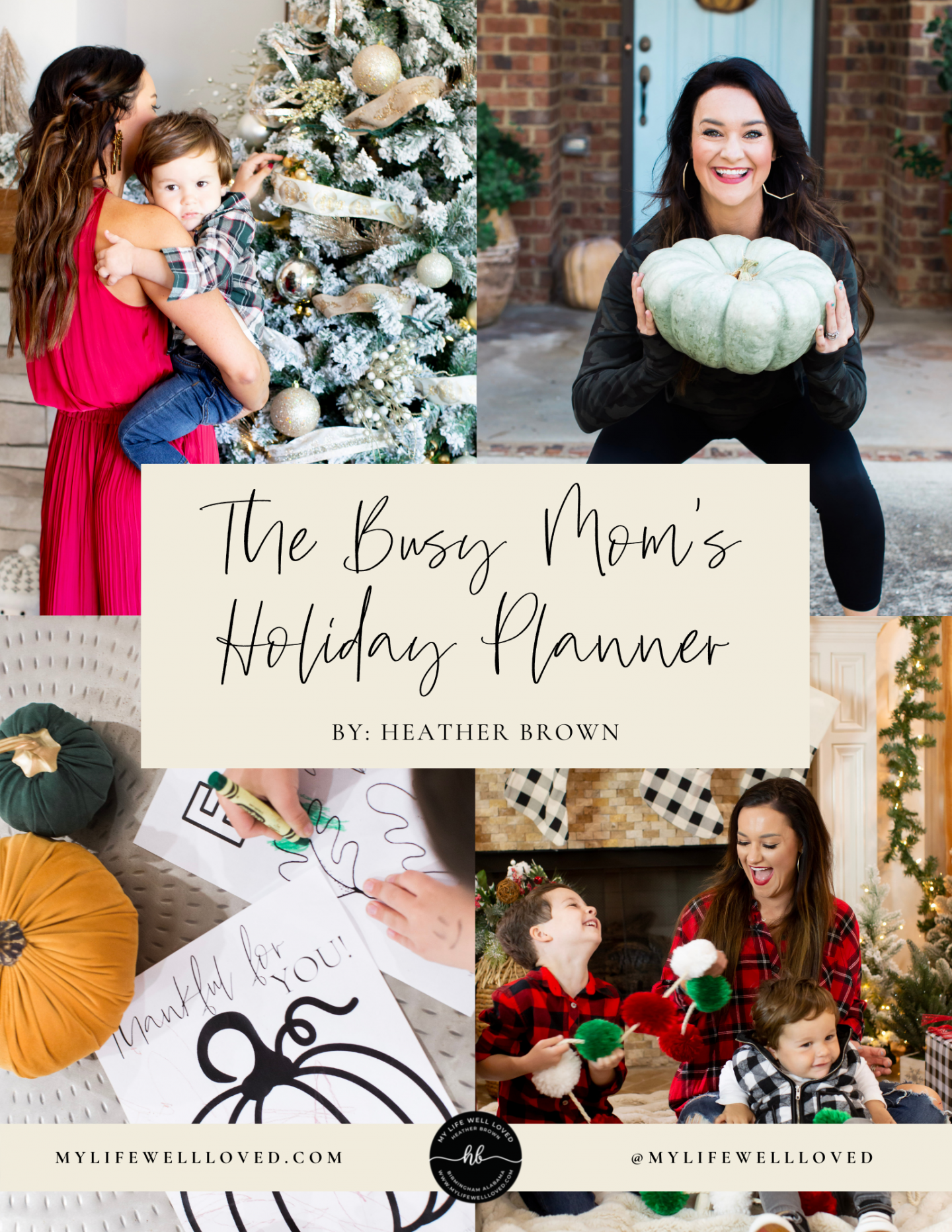 With your purchase of The Busy Mom's Holiday Planner you will receive via INSTANT download:
Practical planner pages for brainstorming
Focused encouragement from my heart to yours on how we can balance
Monthly calendars to map out your season
Memory verses each month for you and your kids
3 wellness challenges, complete with ready-to-go tracker pages
Doable ways to give back to your community with your kids
Coloring sheets for littles filled with the best fall activities
My favorite fall and winter goodies + EASY recipes
My best hacks and tips for creating and maintaining family traditions, navigating gift giving…
Let me help you thrive this holiday season!
Heather Brown helps busy mamas of young littles who are caught in the hustle to find encouragement in their journey to true health, from the inside out, starting with the heart. Read her journey of learning to live a life well-loved
HERE!