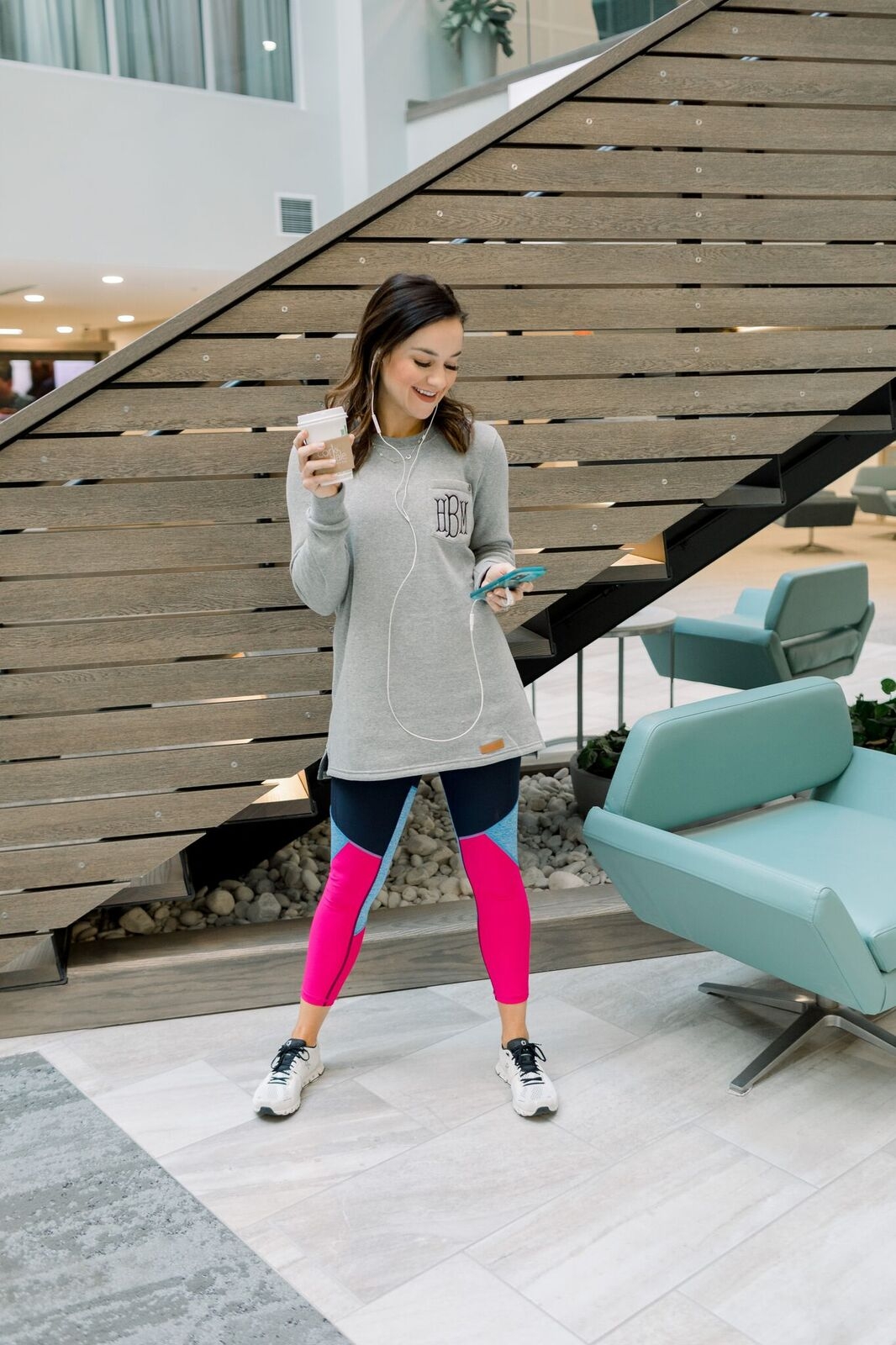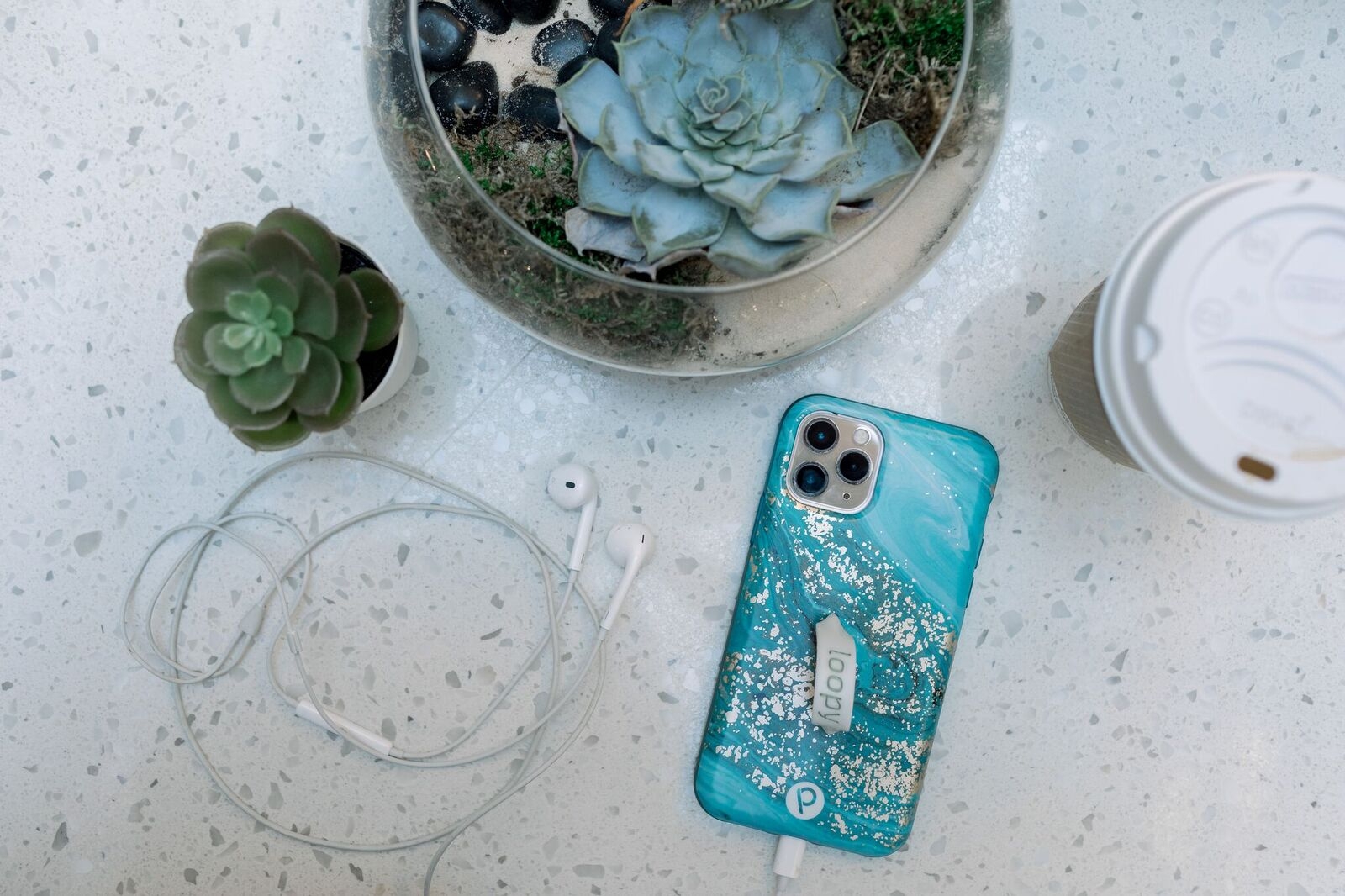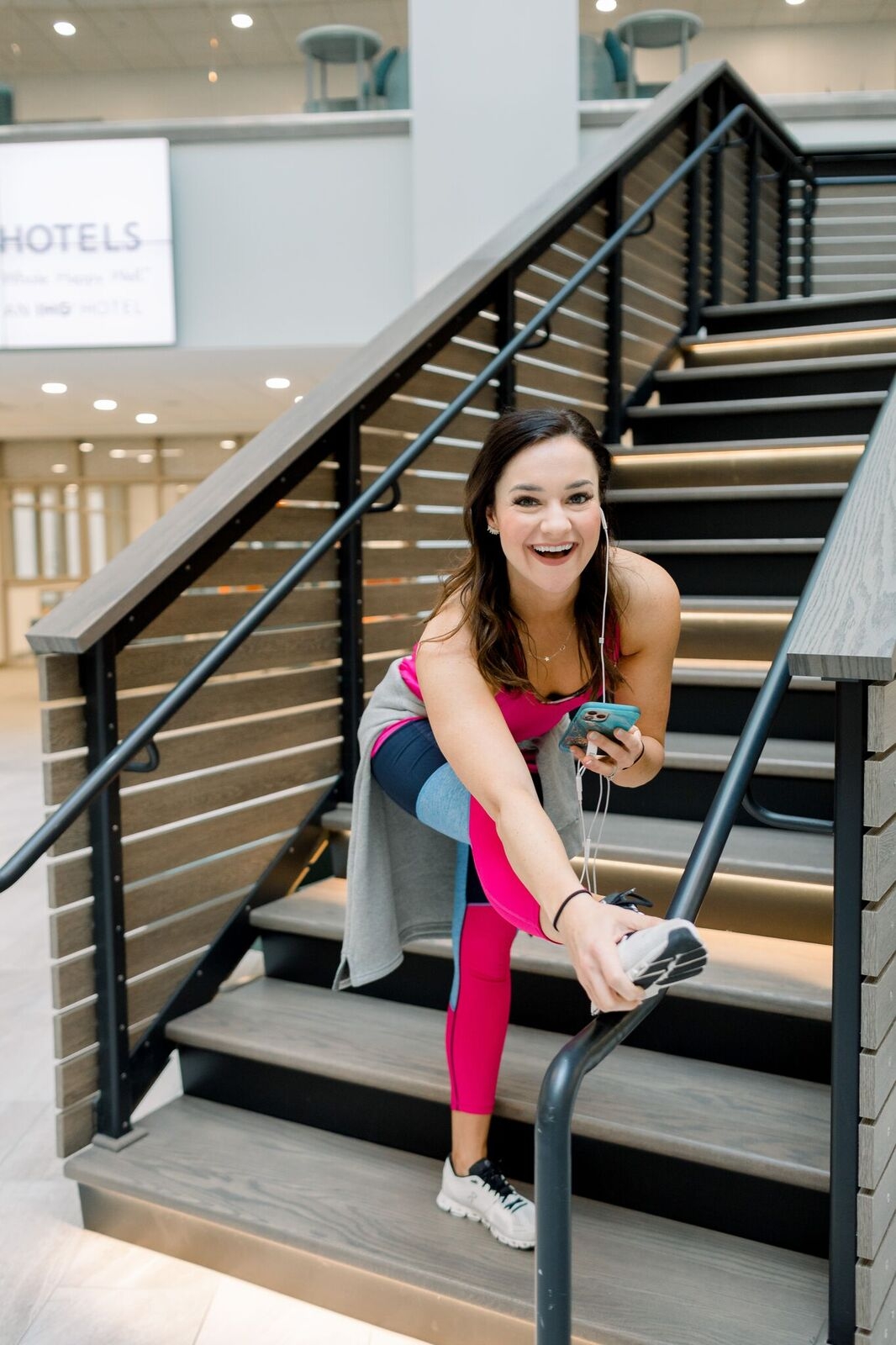 SHOP The Podcasts For Moms Post HERE: ON Cloud Shoes // Similar Colorblock Leggings-TTS Small // Hot Pink Active Tank-TTS Small // Amazon No Show Socks // Marley Lilly Monogrammed Sweatshirt // CALIA Sports Bra // Star Necklace // Ear Crawler Earrings
Photos By Mary Kate Steele
Podcasts I Have Been Featured On:
If you don't already listen to podcasts, I cannot recommend them enough. Whether you're looking for entertainment, encouragement, education, or anything in between- there are so many incredible podcasts for moms out there. Some of my favorite times to listen to podcasts are when I'm tidying, cleaning, outside on a walk or by the pool. The car is also a great time to listen!
I truly love soaking up all the wisdom and knowledge there is to be had in podcasts. And, even better, it's a free resource! It doesn't get much better than that mamas. I know it's always fun to find new podcasts to add to your queue, so I wanted to get your suggestions and share them with everyone!
One of the greatest parts of my job here at My Life Well Loved is having the privilege of being featured on podcasts – even some of the ones mentioned below! Click HERE to see the links to all the podcasts I have been featured on to download and listen!
My favorite podcast series or episodes I've listened to lately have been Annie F. Downs' interview with Ben Rector, and the Kids Bible Stories podcast because I can listen to it with Leyton!
YOUR MOST RECOMMENDED PODCASTS:
HEALTH AND FITNESS:
PARENTING AND MARRIAGE:
MOTHERHOOD:
FINANCE/BUSINESS:
ENTERTAINMENT:
INSPIRATION/MOTIVATION:
CRIME + MYSTERY PODCASTS:
See More Podcast Posts HERE:
SHOP Podcasts For Moms Post HERE:

PIN The Podcasts For Moms Post For Later

!