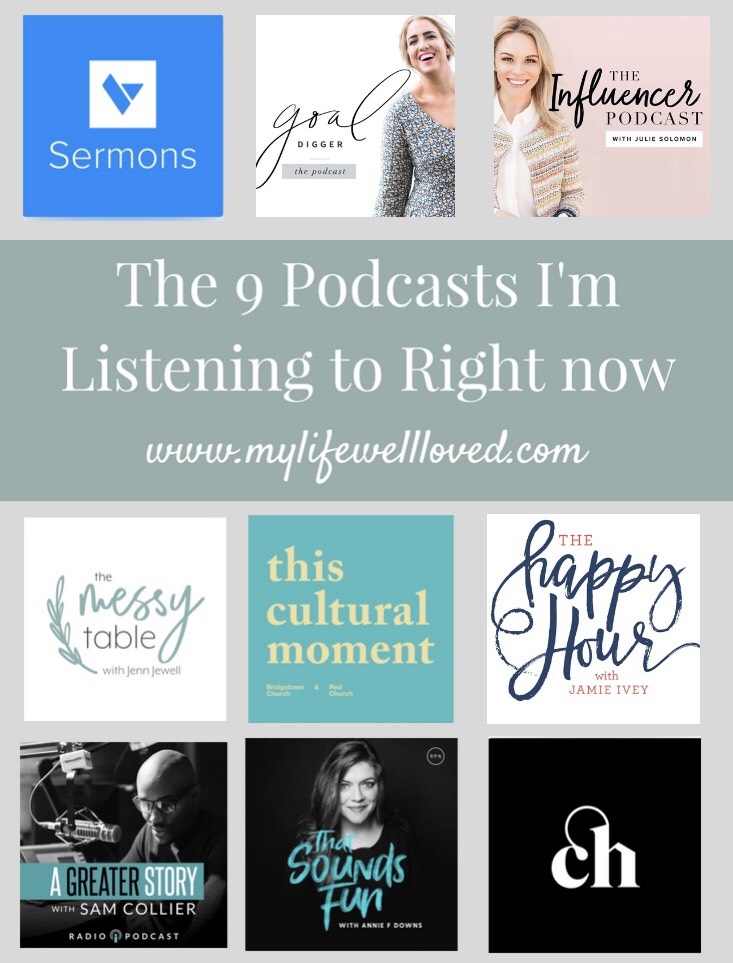 For a long time, y'all have been writing to me asking for my go-to podcasts and I have finally gotten around to selecting my favorites I can't stop listening! So many podcasts pop up everyday so I know it can be hard to keep up with all the latests things to listen to which is why I am so excited to help y'all out with a list of my favorites! Let me know if you listen to any of these too!!
One thing I love about podcasts is how easy they are and I consider them amongst my list of #momhacks! I can listen to them in the car, by the pool, or even while I'm cleaning around the house. They really do keep me entertained while providing me with super useful knowledge from mom life tips to deep spiritual truths to even business and blogging.
As many of you know, Leyton, Finn, and I try to make it outside for at least 30 minutes every day to get some fresh air and MOVE! I love utilizing that time to soak in some truths and knowledge. I typically alternate between podcasts and worship music – be sure to check out my favorite worship playlist HERE!
If you are wondering, "How do I get podcasts to listen to?", you are in for a sweet surprise! I listen to my podcasts through the Podcast App on my iPhone! All the podcasts in the app are free! That's right, FREE! So there is nothing holding you back from tapping into all the wonderful knowledge and goodness these 9 podcasts have to offer!
Podcasts I Have Been Featured On: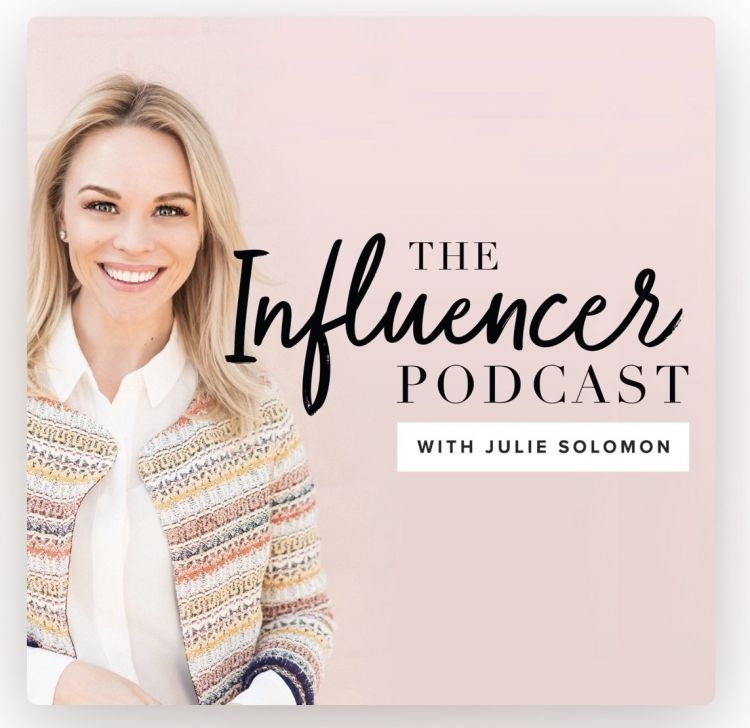 1. The Influencer Podcast –
A super innovative podcast that shares all the tips and secrets behind what makes a successful influencer. It will take you behind the curtain of some of the most successful bloggers, influencers, and industry leaders to share how they grow their unique influence and engage with their audience!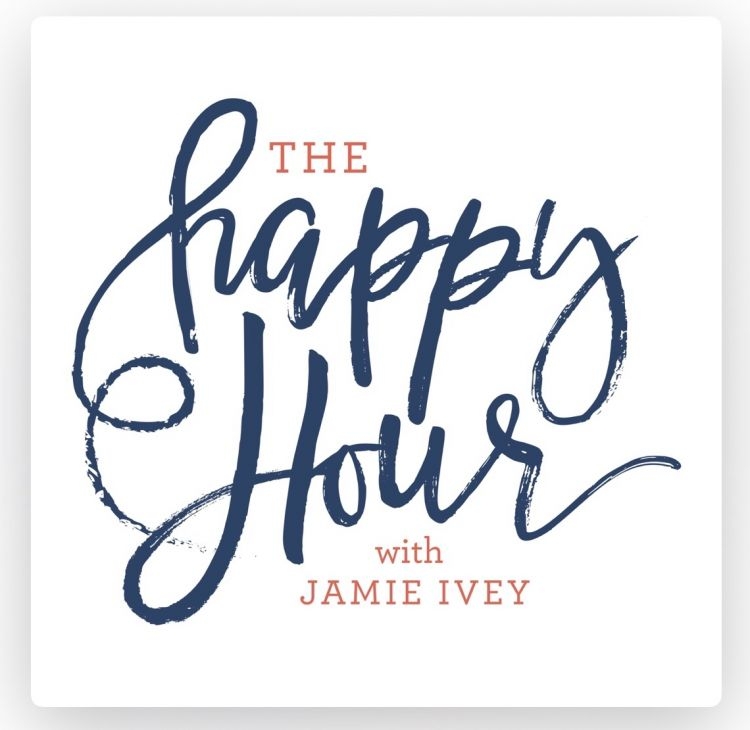 2. The Happy Hour –
This podcast is such an easy listen and so uplifting. Jamie Ivey, the host, brings a different cohost every week to the show. During the episode, they discuss just about everything under the sun from fashion to faith and anything in between. This podcast will make you cry and laugh all in one!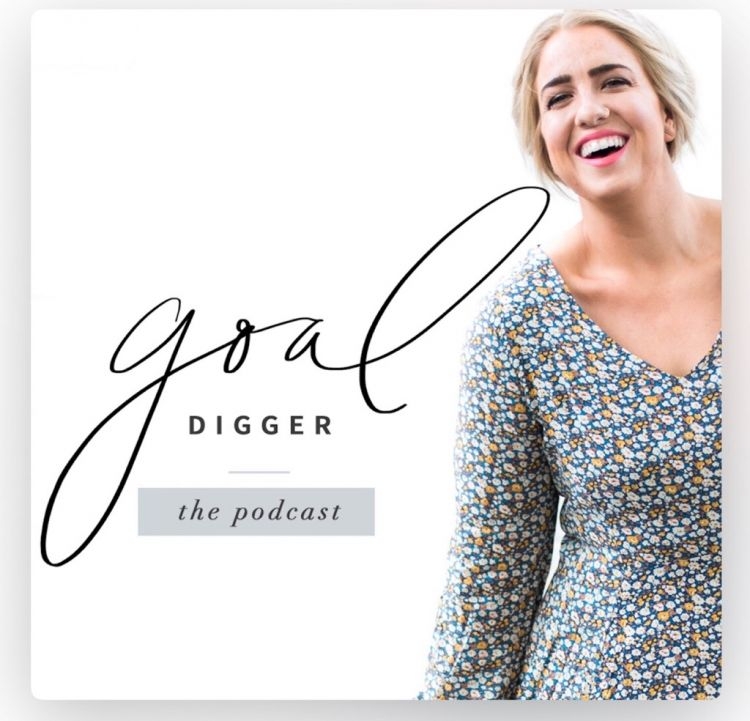 3. Goal Digger –
This podcast focuses on all things productivity, social media strategy, business hacks, and inspirational stories from those who have turned their passion into profits! Jenna Kutcher is the host and she is a mastermind in this industry! I love listening to her wisdom and hearing others' success stories!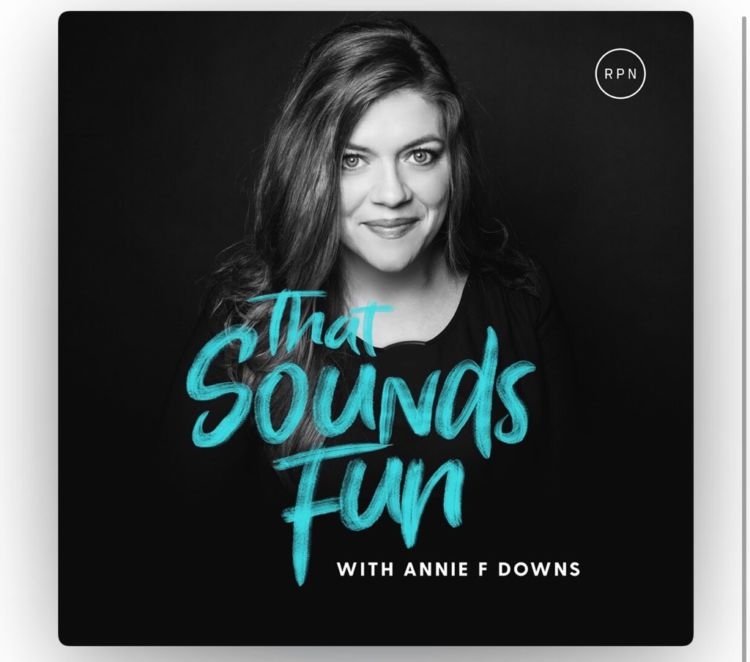 4. That Sounds Fun with Annie F. Downs –
Yep! It is just like what the title of the podcast says. Annie Downs shares with us her favorite books, faith convos, travels, musicians and pretty much anything she thinks you shouldn't miss. If you like fun, this is one I would so recommend!!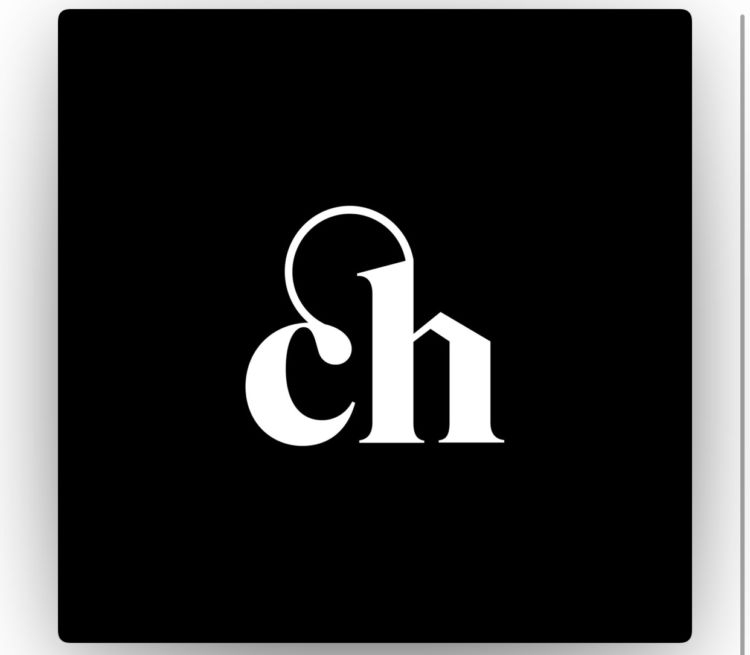 5. Churchome with Judah Smith –
Here comes those spiritual truths again. Judah Smith is the lead pastor at Churchome and really brings it home everytime he preaches. Many of his sermons talk about the home and family so it is definitely one I love to listen to when wanting some guidance regarding home and family life. Love the way he preaches!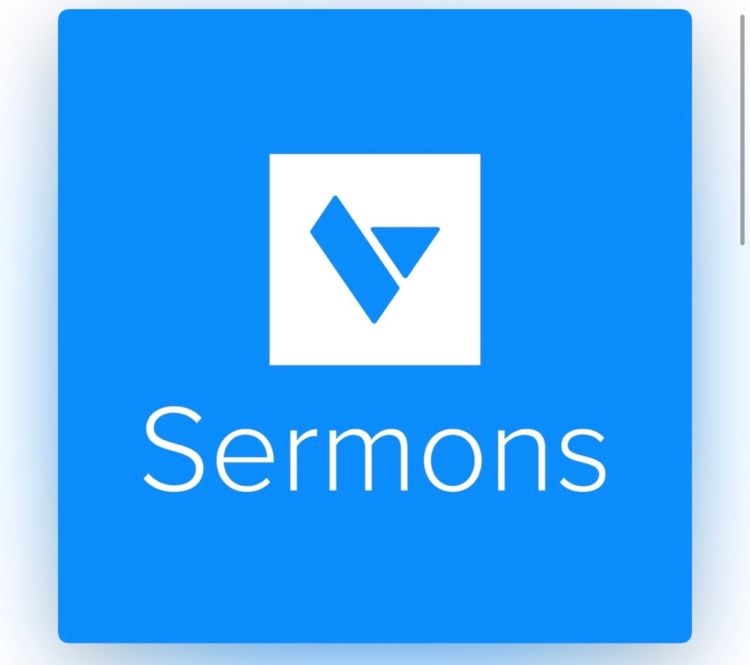 6. The Village Church – Sermons –
One of my favorite ways to get the gospel these days! Matt Chandler is the pastor of a church in Dallas, Texas and he and his staff share challenging yet encouraging sermons weekly! I love how new and challenging these sermons are and how they truly help me to bring glory to God by encouraging me to continue to read the gospel and listen to what it has to say!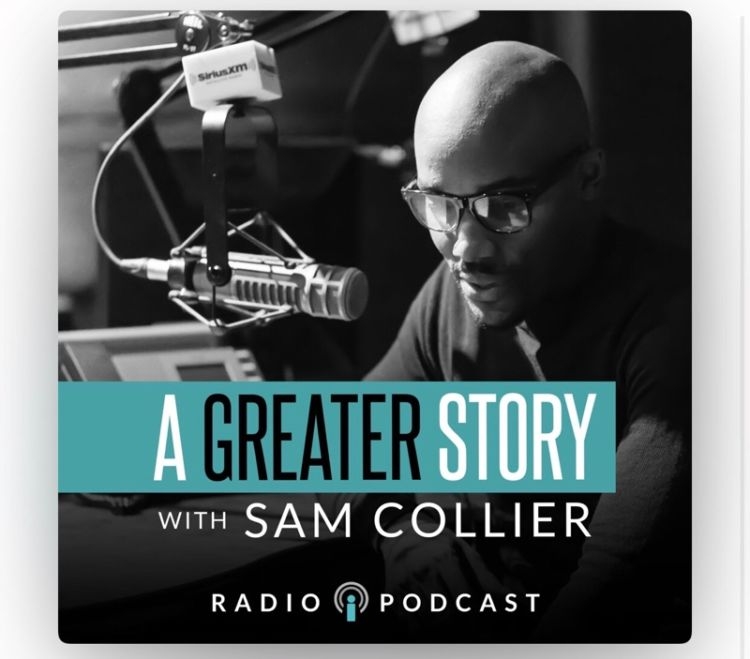 7. A Greater Story with Sam Collier –
One thing that encourages me is seeing other leaders, influencers, and celebrities share stories about their faith and how God has been writing out their story throughout their life and their career. Sam provides a platform for this and does it in a way that is so easy to listen to and so inspiring. Some of his recent guests include Dave Barnes and even Annie F. Downs from the podcast above!!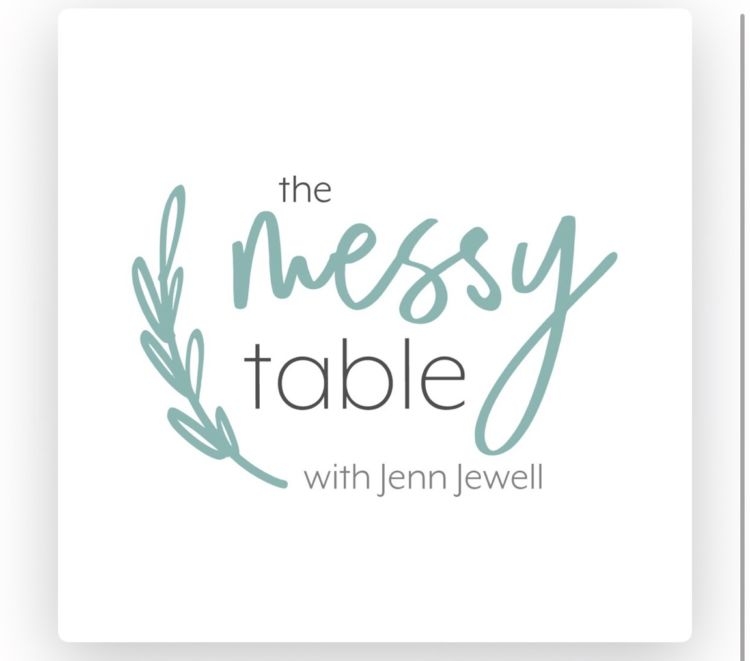 8. The Messy Table with Jen Jewell –
This one gets messy and real, in a good way! Jen Jewell partnered with Life.Church sisters to provide a space for real women with imperfect stories and the "God who's at work in our mess." I love how encouraging this one is and it really digs at some of those spiritual truths I was talking about earlier 😉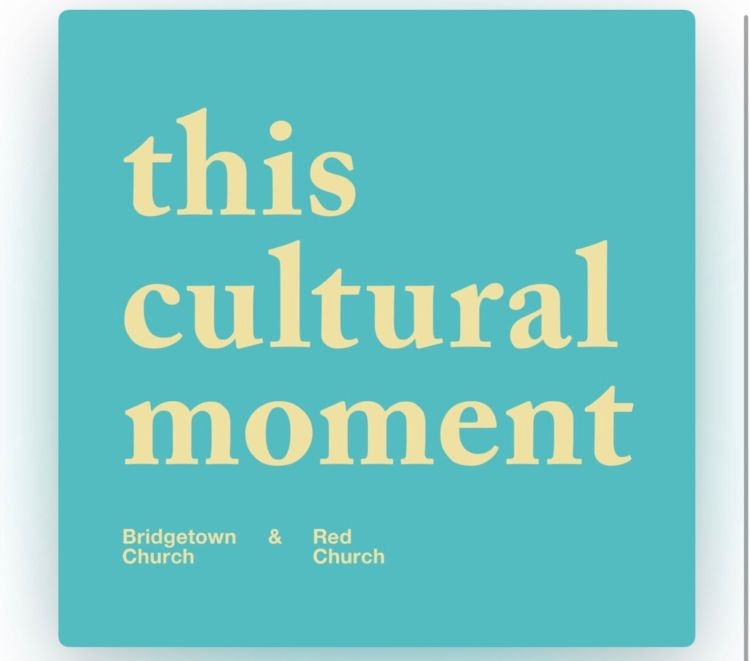 This Cultural Moment –
Another great resource specifically for how to live following Jesus in a post-Christian world. It is definitely difficult to keep focus on the end goal while moving through so many cultural phases that oftentimes leave Jesus way out of the message. This podcast is modern and so applicable to my daily life.
What Leyton Is Listening To & Loving: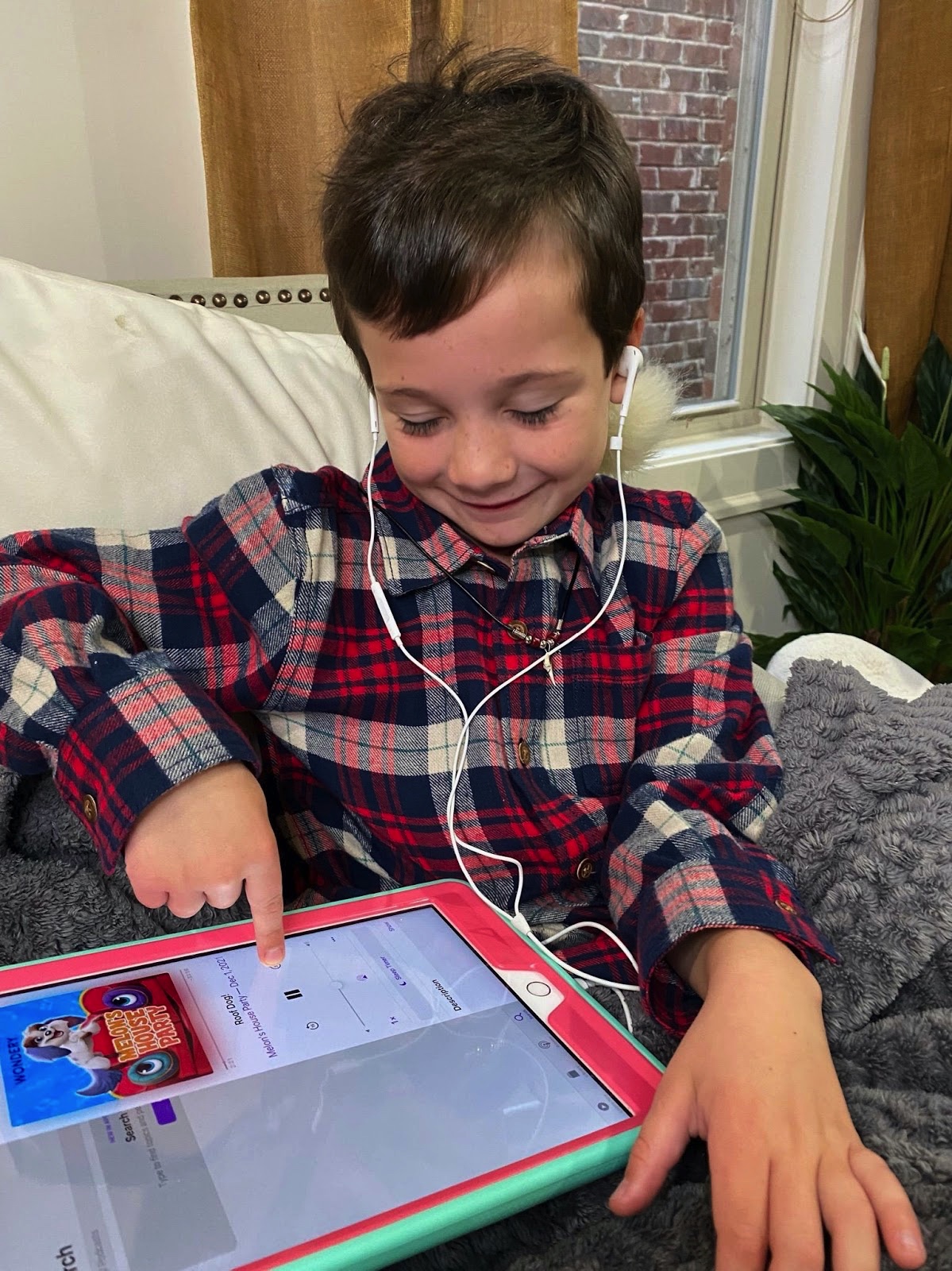 Got a kiddo who's a music-lover? I recommend giving Melon's House Party a listen with your little ones! This is such a way to entertain without involving a tv and keeps their minds active as they imagine the characters!
Leyton (and even Finn!) loves listening to all the adventures Melon has with her friends in her home. This musical story about Melon and her best friend Couch will have your kids dancing along with it. As Melon learns about herself and the world around her, she shows us how to appreciate the little things in life and the importance of friendship and family.
Brand new episodes are released every Wednesday so there's always plenty of content to listen to! With super fun and catchy original music, along with an adorable storyline, you may capture your kids' attention for more than just one 30 minute episode!
Other Podcasts I Can't Wait to Check Out: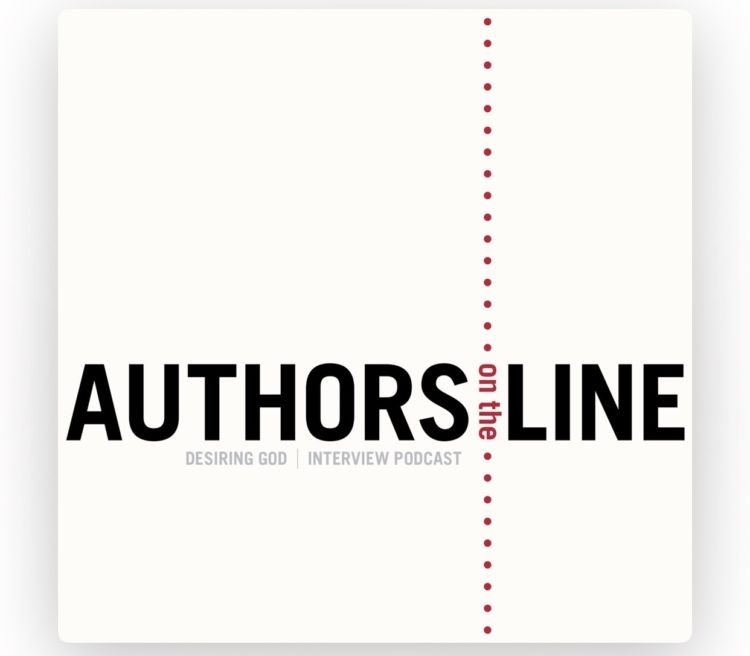 Authors on the Line –
This podcast connects you to all the best Christian writing today!! It talks all about the themes and relevant current events with authors of popular Christian books. A God glorifying podcast that touches on all sorts of subjects within Christianity!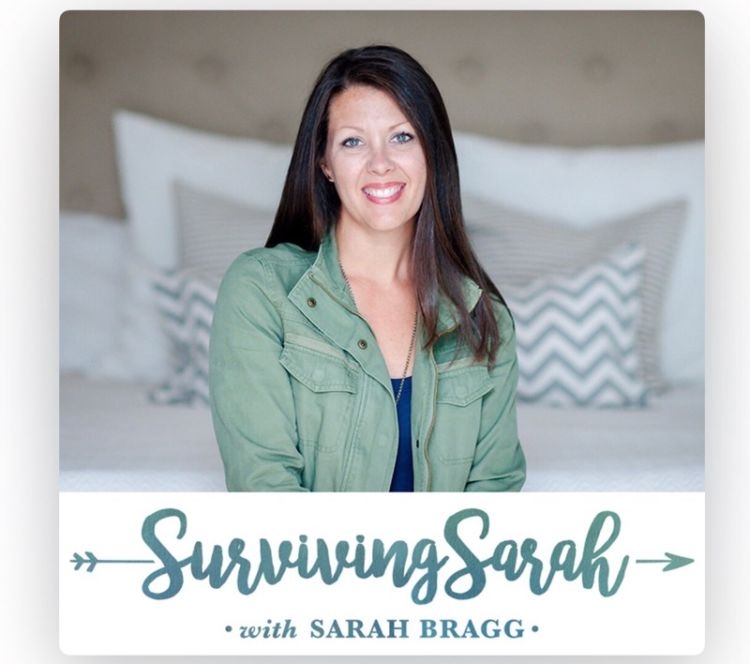 Surviving Sarah with Sarah Bragg –
I LOVE this momma of two and her messages on her podcast!! She studied in Seminary and has written a few books on how to navigate through life as girls and women. This podcast is great because it features different guests every week that teach us what it's like to survive life, your kids, your job, your relationships. It never fails to inspire and encourage me.
Your Favorite Podcasts:
Risen Motherhood -@ashleybailey22 & @susieq_hughes & @rachruhe & @kellylep & @courtneyicloud & @cassondraleighn14 & @naturally_douglas & @cookinuplife & @kalishahamilton
Rise & Rise Together – @jesshigg & @zwilskyqcm & @fefeclark & @abbiecuny & @hale___yeah & @lifeinlawandcoffeeblog & @finch4life
The Popcast – @kfbradsher & @wagilliam & @crazylilrocka & @courtneyicloud & @candaceglass & @themarilynechols
Coffee + Crumbs – @livinglifesavvy & @annekeshaw & @allison.lav & @courtneyicloud & @cassondraleighn14 & @cmt2010 (great for mamas/families!)
Up and Vanished – @bscouvillion & @beccalewis09 & @courtneyicloud & @sarah.jewell.harper (investigative podcast)
For The Love – @kmwdavis17 & @acabernathy & @firefliesandcanopies & @logan_hiatt
Struggle Well – @porschadensman & @susanelliott05 & @courtneyicloud
Revived Motherhood – @rkjohnson & allisonlange16 & rebekah_cook
The Next Right Thing – @amaleah18 & @carmen_hilbert & @courtneyicloud
Journey Women – @sburns1120 & amandaelrich & @marycharlesmanning
The Purpose Show – @abagailhamilton & ashmariepat
Marriage After God – @joysfromjesus & @lauren_elizabethhh
Big Boo Cast – @candaceglass & @gfababybook
The Ed Mylett Show – @hale___yeah & @fefeclark
This American Life – @curiouserandcuriouserblog & @6screven8
Young House Love – @jaelvictoria26 & @kristenmatlack
Conversations with John and Lisa – @christenleyland & @karblaker
School of Greatness – @bosermom & @jesshigg
The Bible Binge – @kfbradsher & @crazylilrocka
The Birth Hour – @the_adolph_girls & @curiouserandcuriouserblog (if you are a sucker for good birth stories!)
Sep Apart Girl – @abagailhamilton
The Ben & Ashley I Podcast – @abagailhamiton (great for bachelor franchise lovers!)
The Rise Podcast – @bosermom
Amber Lilystorm – @bosermom
The Embolden Podcast – @nicoleherzuk
True Crime – @livinglifesavvy
Havilah's Podcast – @joysfromjesus
Glorious in the Mundane – @susieq_hughes
The Purpose Show – @rkjohnson
The Basic Mom Cast – @kokosgirl03
Freakonomics – @crazylilrocka
The Gathering Podcast – @_christinneee
The Life Coach School – @abby_calvin
Armchair Expert – @marisamunn111
Weightless for Busy Physicians – @merryesummers
My Favorite Murder – @jesshigg
One Extraordinary Marriage – @finch4life
Bitch Sesh – @jlycondon
Crying Out Loud – @jlycondon
Love That Lasts – @emullady
Typeology – @courtneyicloud
Serial – @courtneyicloud
Bulletproof Radio – @mrsvanter
Heidi St John – @naturally_douglas
Hello Mornings – @naturally_douglas
Loose Lips and Childbearing Hips – @aliciar78
The Longest Shortest Time – @curiouserandcuriouserblog
Invisibilia – @curiouserandcuriouserblog
Dear Sugars – @curiouserandcuriouserblog
The Bitch Podcast – @cuoreprezioso
Potluck Podcast – @meredithtownesmartin
The Lazy Genius – @riebeac
Sheologians and Scrubbing In – @kaitbanderson
Max Out -@lifeinlawandcoffeeblog
Unspoken Podcast – @jaelvictoria26
Proverbs31 Ministries – @hollyann100
Crooked Media – @kaleykaraffa
Coffee with Andi – @christenleyland
Brain Candy Podcast – @mylittleboxoftricks
Modern Mamas – @cookinuplife
PK and DK – @runfortheloveofrunning
Coffee and People – @chambraymason
The Wednesday Conversation – @jackic29
Focus on the Family – @kristenblack8
What We Said Podcast – @_rylee_alyssa_
Skimm'd from the Couch – @bakingmehappy
Marriage Today – @karablaker
Nestled – @morganleigh711
I hope you found some new podcasts to add to your list of best podcasts of all time! Give any of these best podcasts of all time a listen on your next car ride or walk around your neighborhood! Let me know what you think when you listen to some of these or if you have any that I missed!! I am ALWAYS looking for recommendations and would LOVE to hear what podcasts you are loving!
Check Out More Like The Best Podcasts Of All Time Post HERE:
PIN The Best Podcasts Of All Time Post For Later!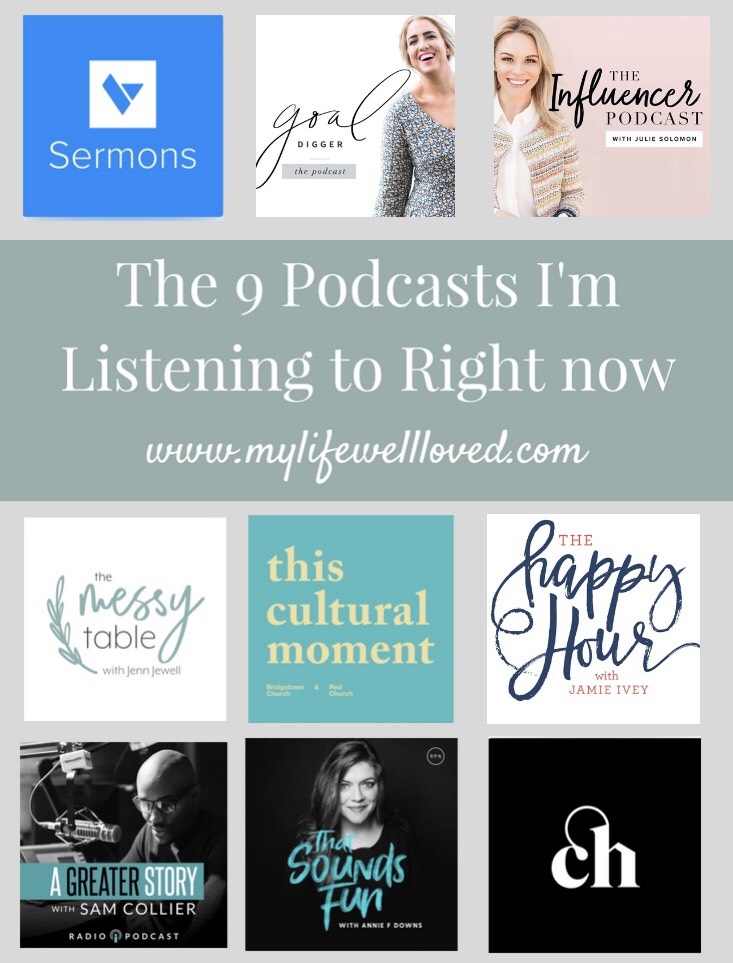 Thank you to Melon's House Party for partnering with me on the best podcasts of all time post.
Heather Brown helps busy mamas of young littles who are caught in the hustle to find encouragement in their journey to true health, from the inside out, starting with the heart. Read her journey of learning to live a life well-loved
HERE!