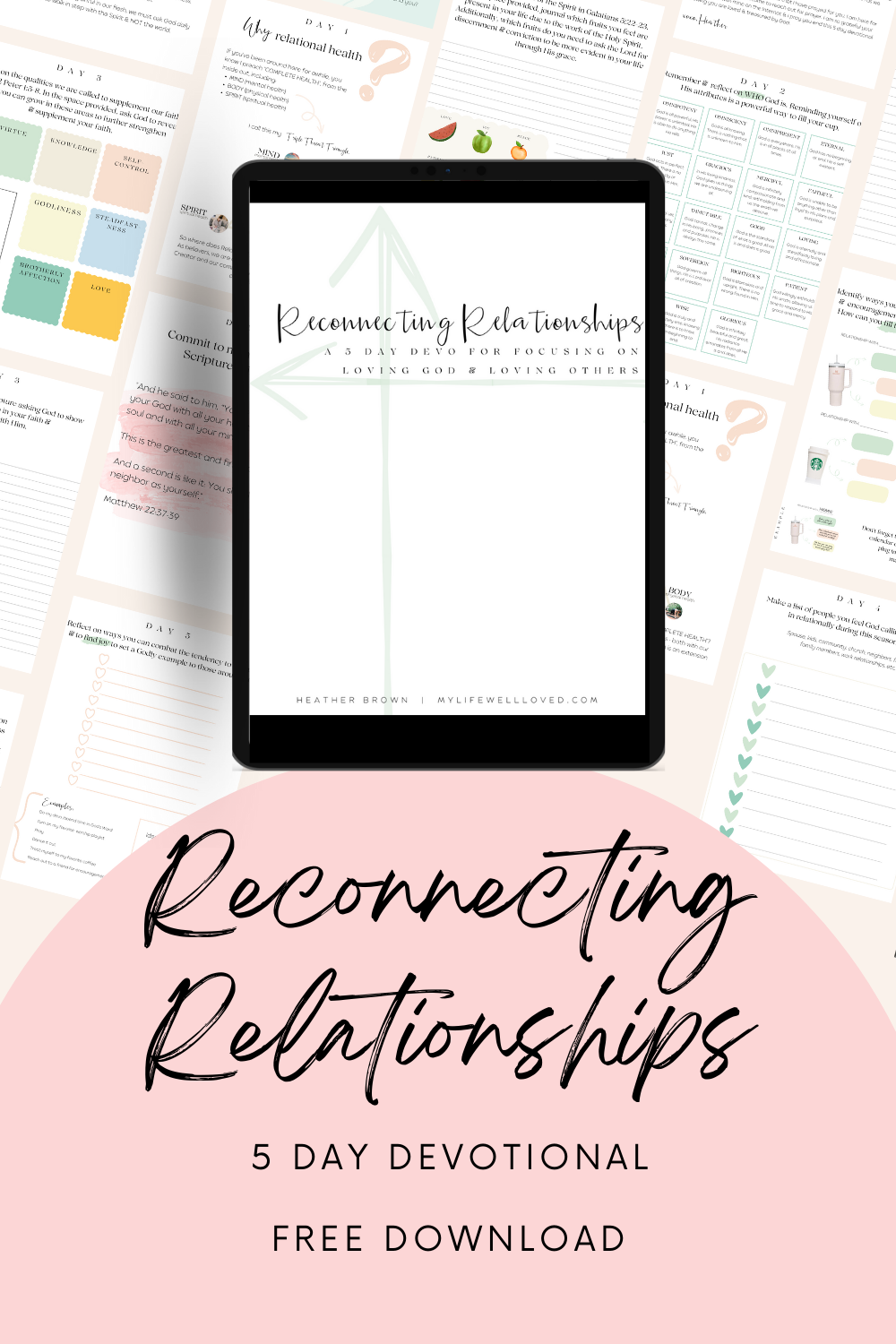 I have a free gift for you – a mini 5 day devotional with journal to help you reconnect your relationships and boost your spiritual and mental health! If you feel like the relationships in your life could use a little *pause, deep breath, fresh start* action, you're in the right spot, friend!
If you're new here – hi! I'm Heather and I have an award-winning podcast, Healthy By Heather Brown, where I'm blessed to chat with amazing experts in all areas, including relationship health and mental health.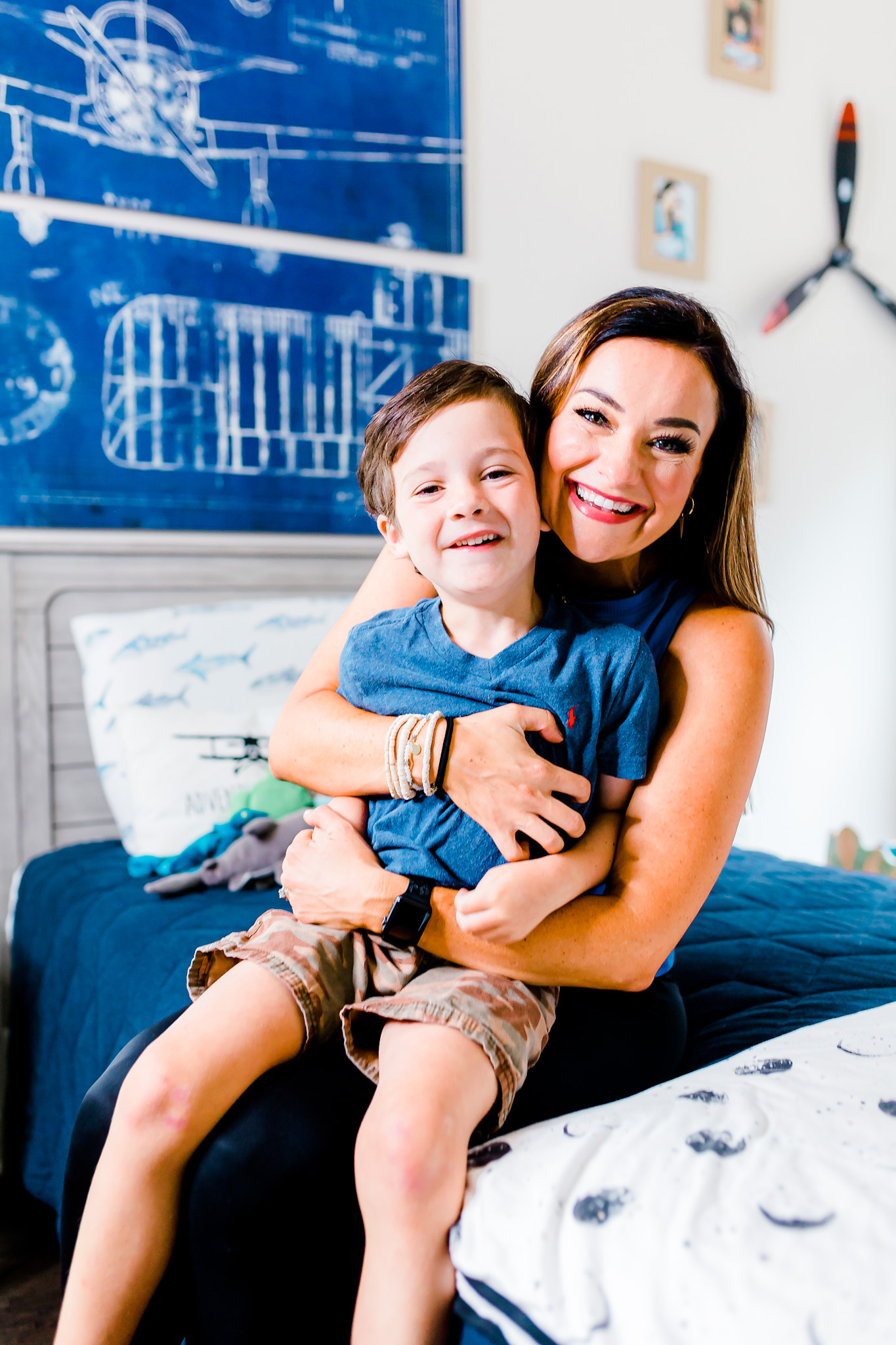 I'm covering each of the core teachings of my Triple Threat Triangle of embodied health in each season of my podcast. The first season was all about physical health with guests including personal trainers and celeb nutritionists, season two focused on mental health with amazing guests like Ashley Terkeurst and therapists, and season three (launching July 25, 2023) is about relational and spiritual health, broken into mini-series!
I've been learning a lot lately about relational and spiritual health and wanted to share the goodness through this resource.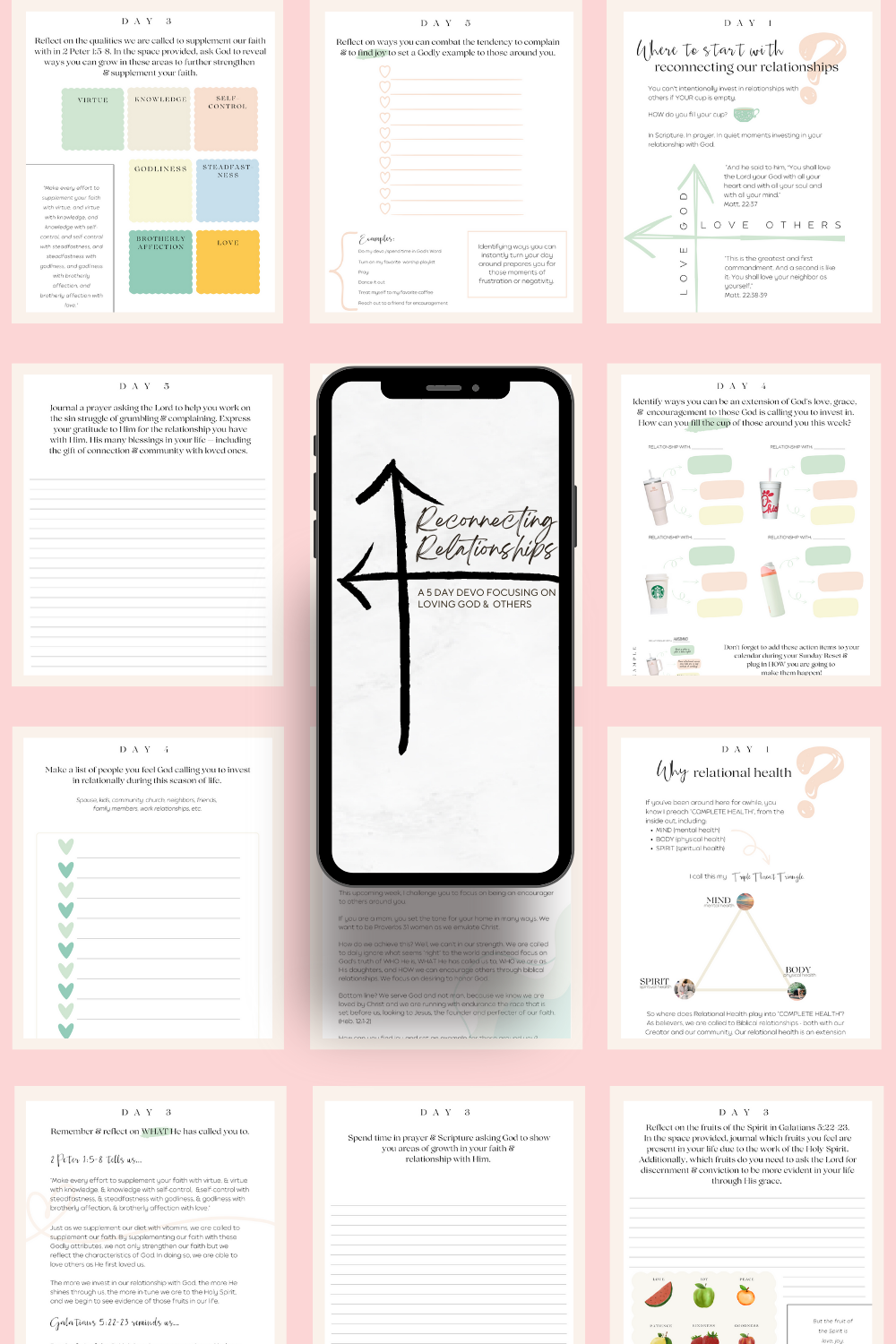 What will you get in this 5 day devotional?
Devotional and journaling exercises for busy moms rolled into one!
You can finish it in one sitting or work through it in 5 weekdays!
I know you're so busy but I feel confident you can fit 10 minutes in your day! I believe in you!!
I love that you clicked this blog post because that tells me you care about your people and your walk with God SO MUCH!
God designed us for connection with Him and with others. Matthew 22:37-39 says…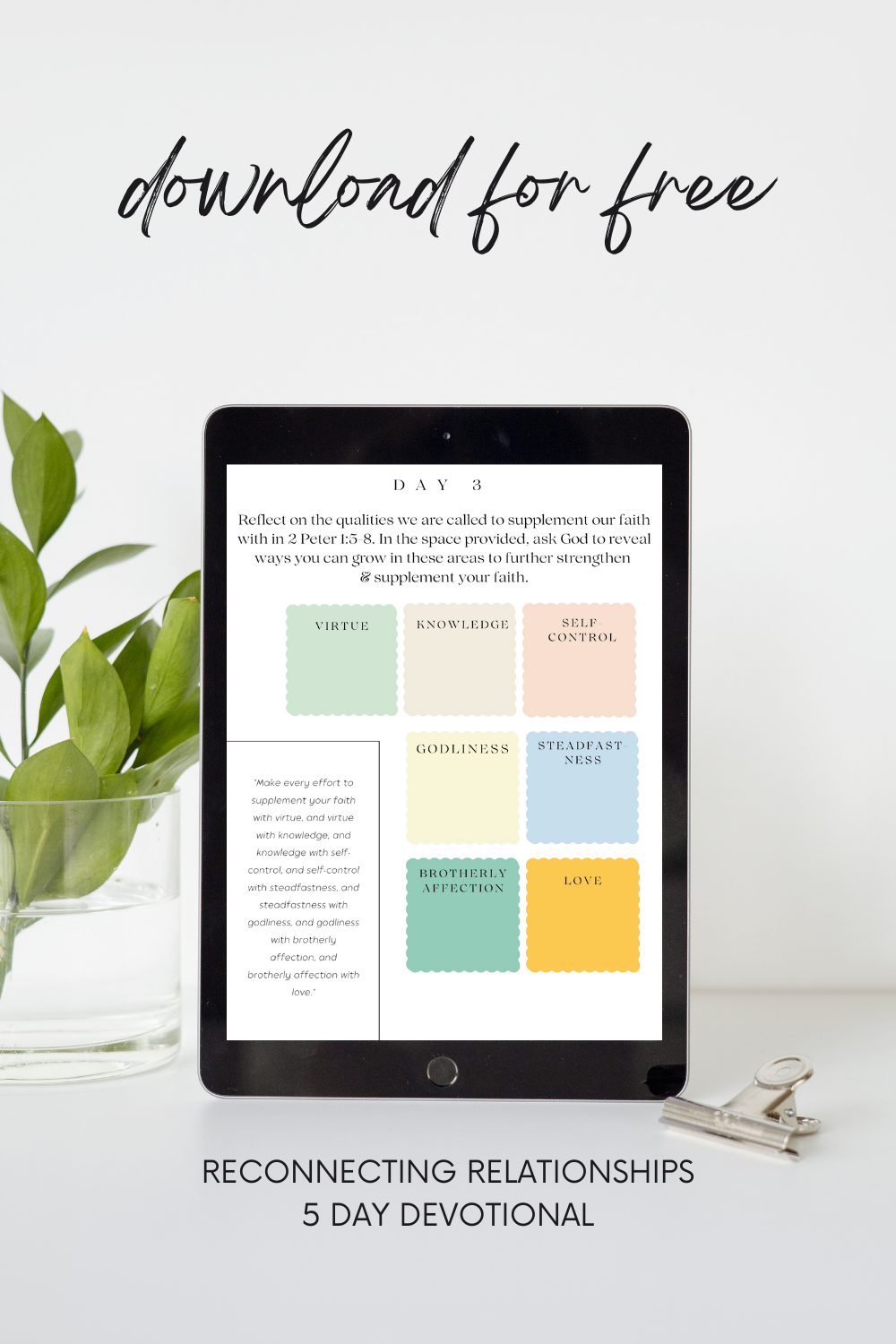 This 5 day devotional to reconnect your relationships will walk you through simple steps to:
Help you fill your cup
Prompt you to memorize Scripture
Guide you in prioritizing the relationships you value
Remind you what's true about God!
And give you space to reflect on paper!
Consider me your cheerleader! This mini-devo is what I would say if we were meeting for coffee to chat about connection, community, and relationships!
Grab your favorite latte, sharpen a pencil, and drop your email HERE!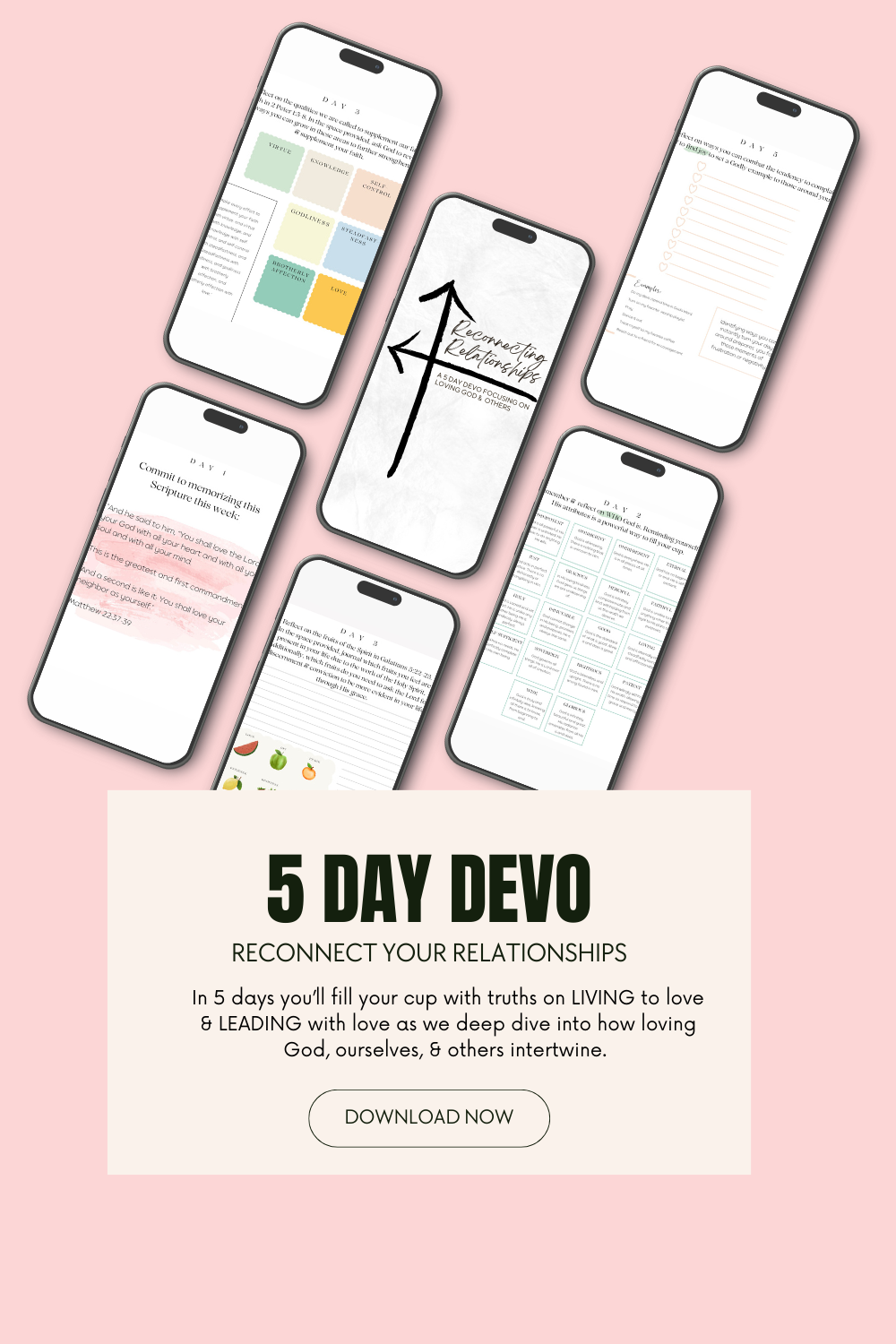 Heather Brown helps busy mamas of young littles who are caught in the hustle to find encouragement in their journey to true health, from the inside out, starting with the heart. Read her journey of learning to live a life well-loved
HERE!