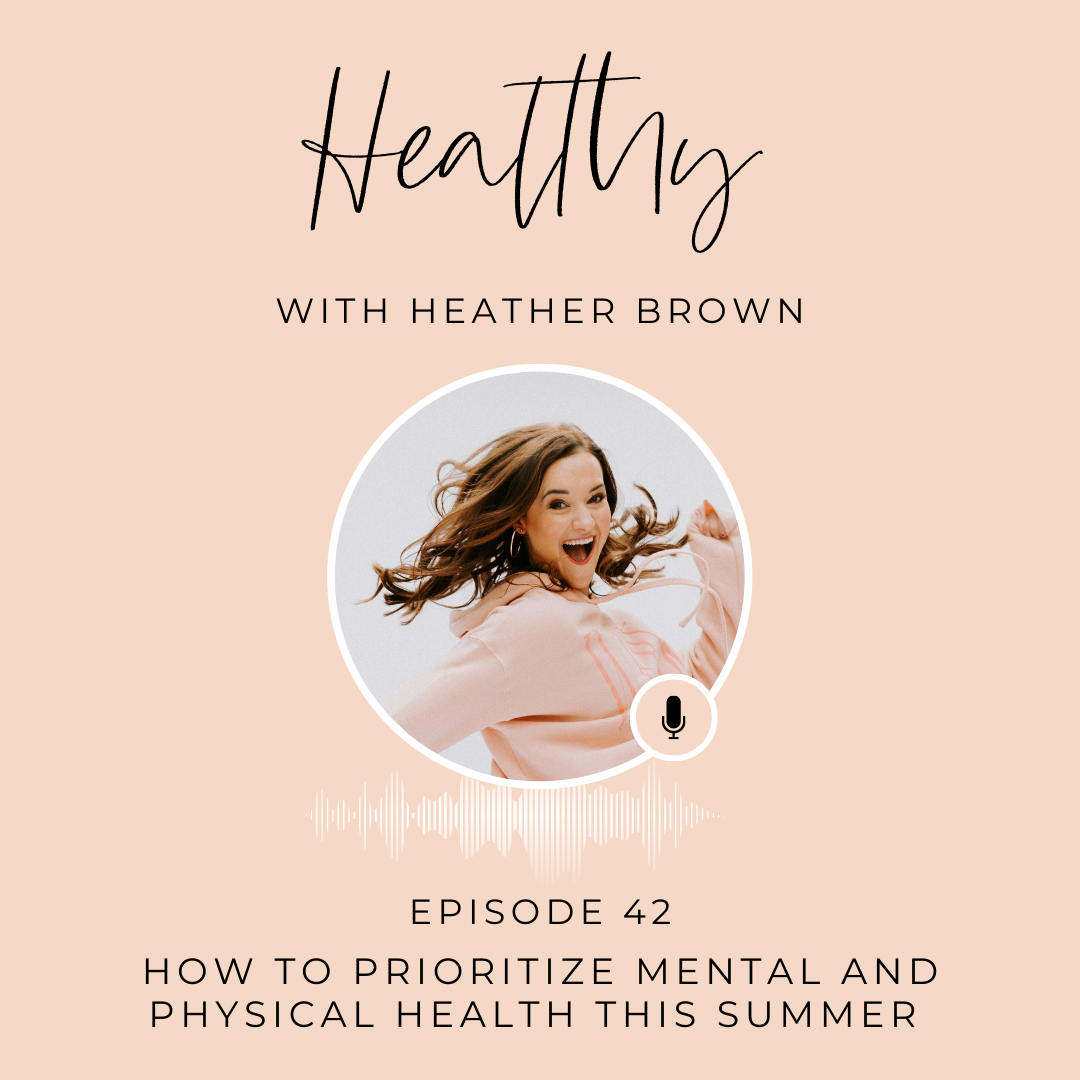 Keep scrolling to read the episode show notes from the How To Prioritize Mental And Physical Health This Summer podcast episode!
Find All The How To Prioritize Mental And Physical Health This Summer Podcast Episode Links Here:
Get The Full How To Prioritize Mental And Physical Health This Summer Show Notes Here:
Today I am sharing how to prioritize your mental and physical health this summer. I offer valuable tips and advice on building a healthy lifestyle for you and your family, focusing on mental, physical, and spiritual health. We will discuss how establishing healthy habits from a young age will leave a lasting legacy for your little ones. You can also join me as I walk down memory lane, share my pregnancy and childbirth experience, as well as my subsequent Postpartum Depression journey.
Stay until the end as I offer a heartfelt prayer for women's blessings, reminding us all that God's love can strengthen and support us through every season of life. To celebrate this special episode, I'm offering a shopwide sale on all my ebooks and video course products to help you live life to the fullest with your children!
If you can relate to this episode, please leave a review and comment on Instagram!
In This Episode On How To Prioritize Your Health This Summer, We Discuss:
Summer schedules and how important establishing a healthy routine is
Mental, physical, and spiritual health essentials for you and your kids
The importance of identifying postpartum depression and creating a plan to get healthy
A prayer for women's blessings
You have a place here, mama friend! Be sure to take a screenshot of your podcast app on your phone, post it to your Instagram Stories and tag me @healthywithheatherbrown to let me know your favorite takeaway from this episode.
FOLLOW AND REVIEW
We'd love for you to follow us if you haven't yet. Click that purple '+' in the top right corner of your Apple Podcasts app. We'd love it even more if you could drop a review or 5-star rating over on Apple Podcasts. Simply select "Ratings and Reviews" and "Write a Review" then a quick line with your favorite part of the episode. It only takes a second and it helps spread the word about the podcast. Don't forget to follow HWHB on Instagram for behind-the-scenes content!
Want To Listen on YouTube Instead? Listen to The How To Prioritize Mental And Physical Health This Summer Episode HERE
SHOP My Favorite Podcast Equipment HERE:

Heather Brown helps busy mamas of young littles who are caught in the hustle to find encouragement in their journey to true health, from the inside out, starting with the heart. Read her journey of learning to live a life well-loved
HERE!