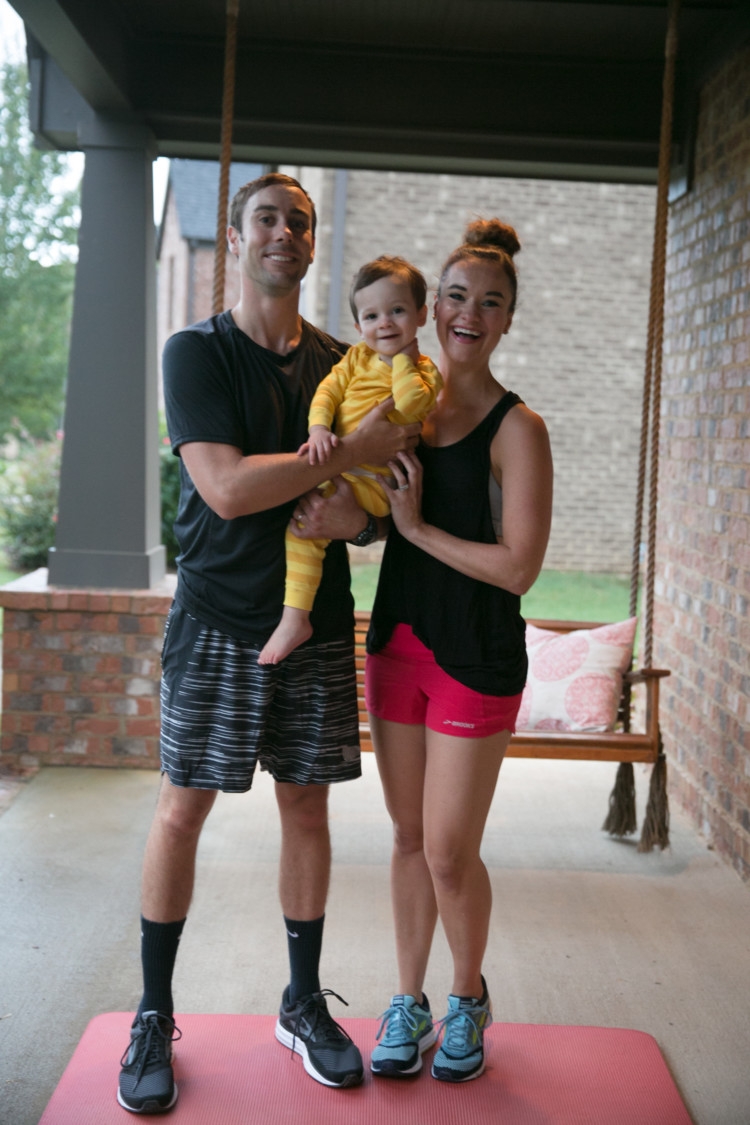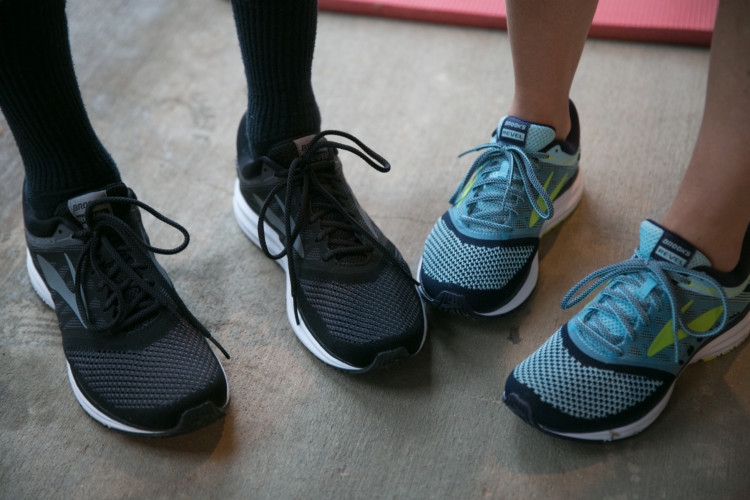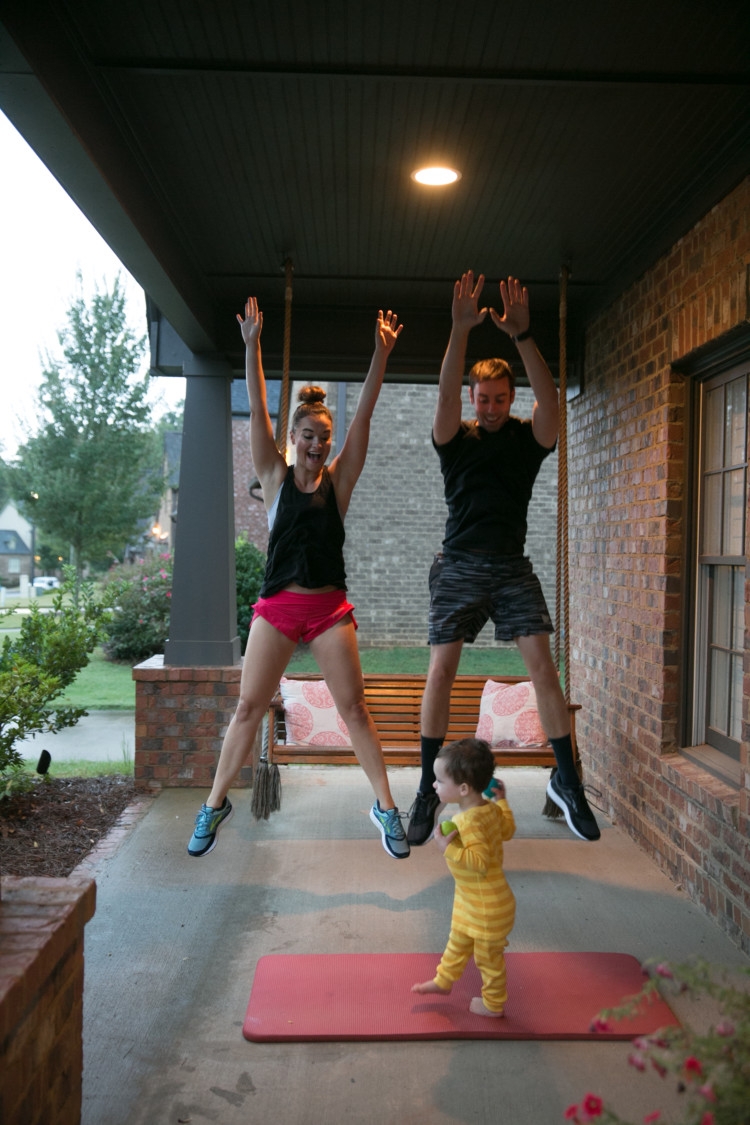 Eric's Workout Gear // My Workout Gear // My Shoes // Eric's Shoes // Leyton's PJ's
Thank you to Brooks and Zappos for sponsoring this post. Thank you for supporting the brands that support MLWL.
Photos: Jennifer Hagler Photography
I love a tabata workout. It's fast-paced, high intensity and you're in and out before you know it. Done and done. Homefit introduced me to this kind of workout a while back and I love setting the timer for 30 seconds, busting it out, resting for 10 seconds and then onto the next. It keeps my mind active, I push harder when it's times, and it's a great workout!
Eric has started doing tabata workouts a decent amount at home so now I try to sneak in with him and do them as well. Eric likes to workout by himself for the most part, but every now and again he'll let me join him. 😉 Leyton usually thinks we've hit the deck to play with him so he wants in on the action. You may notice our form isn't perfect in these photos because we've got quite the toddler resistance going on…but hey, life isn't perfect, so we just press on as best we can.
We love that it's something fun the whole family can be involved in together. Eric and I are both rocking our Brooks shoes for this workout and I've worn Brooks to do my long runs in since I trained for my first (and only) half marathon YEARS ago. Honestly, I didn't even know they made workout clothes till Eric and I were scoping them out online on Zappo's website. I can be really indecisive when it comes to picking out workout shoes, so I had Eric help me pick out these Brooks shoes from the Zappo's Brooks collection.
I think I'm so indecisive about my workout shoes because I know I'll be in them A TON and want them to be "me" as well as supportive and cute for every day wear. It's a lot of pressure, am I right?! No? Just me? OK….moving on… 😉
Let's get to the 20 minute tabata workout, shall we?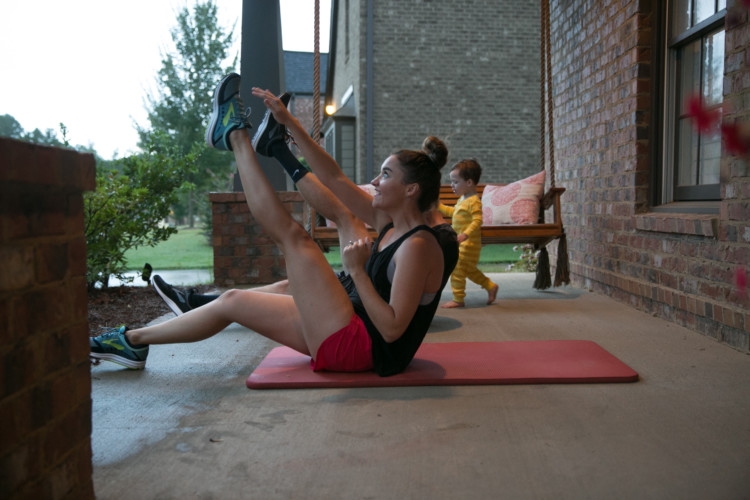 Toe touches
Leg lifts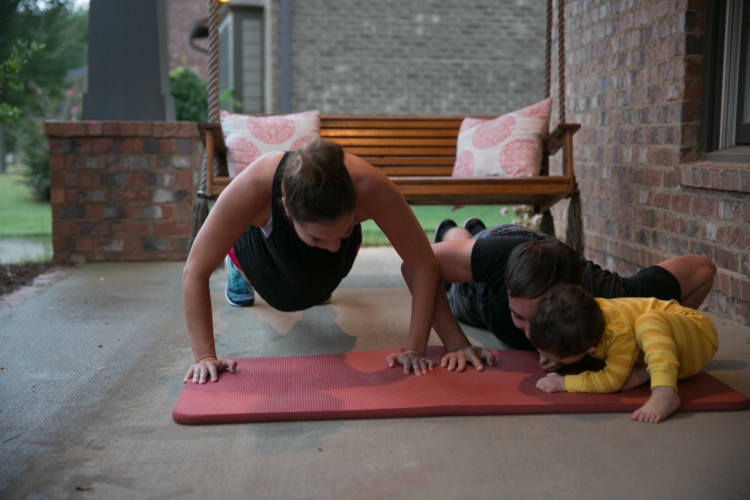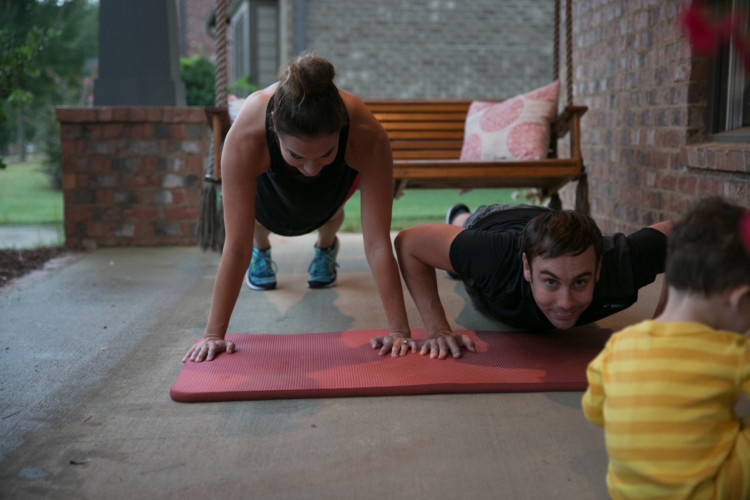 Push ups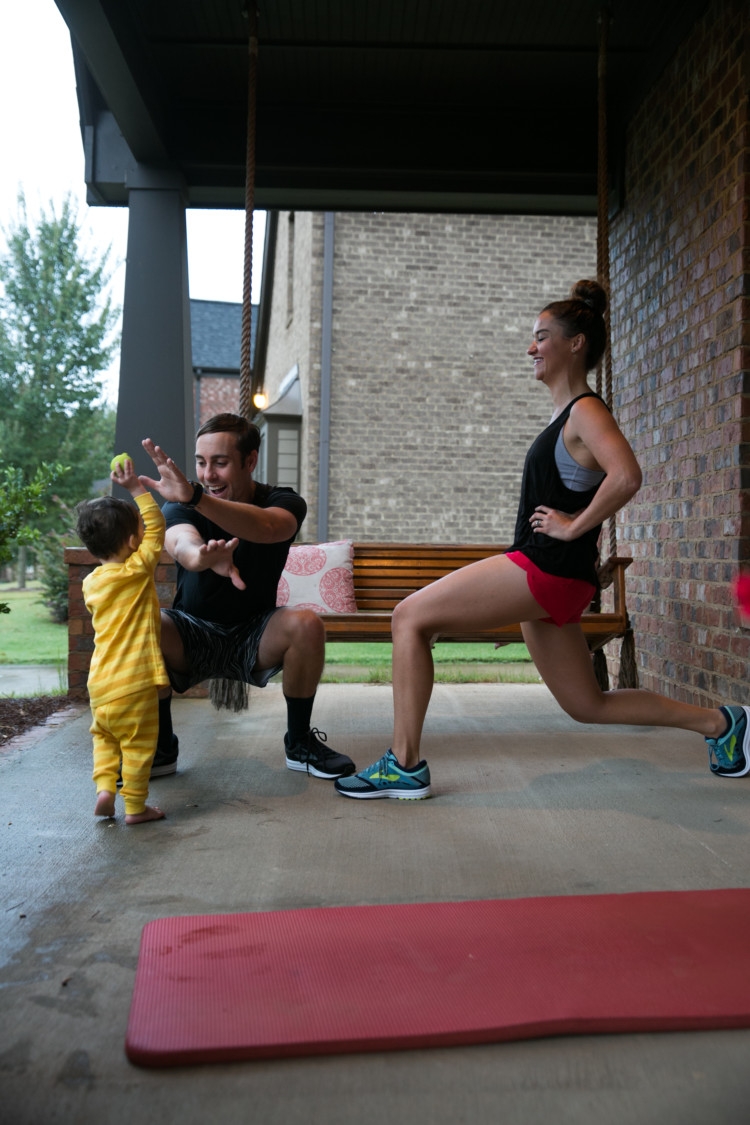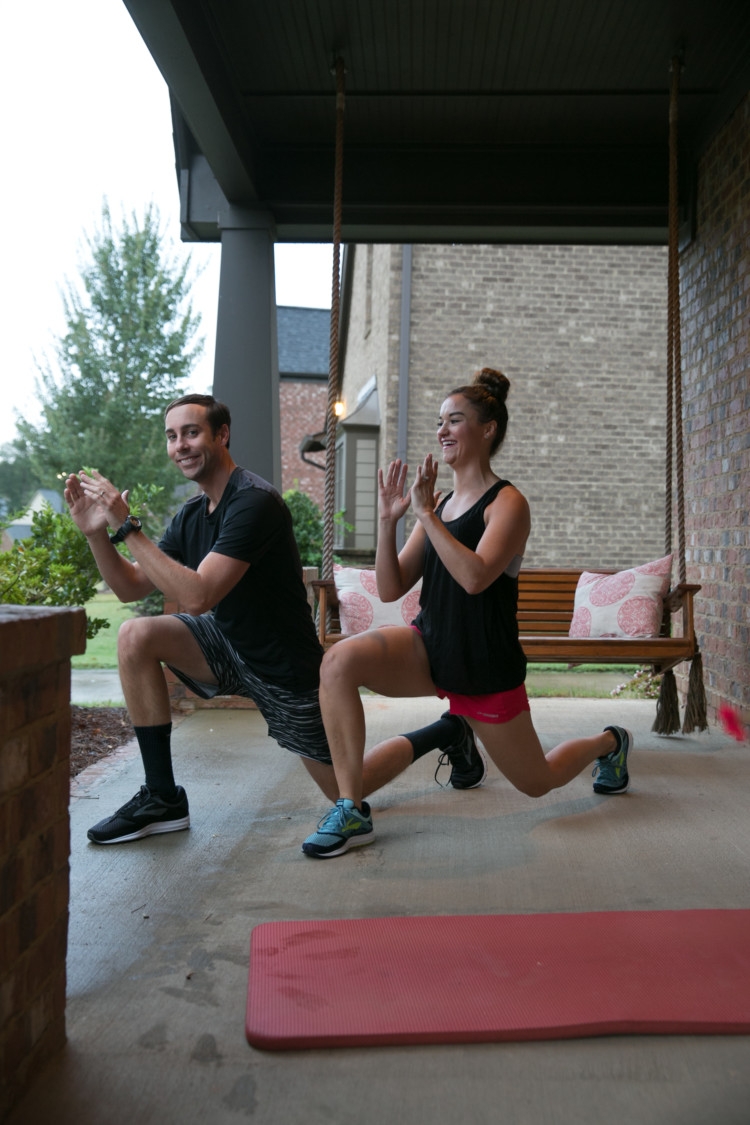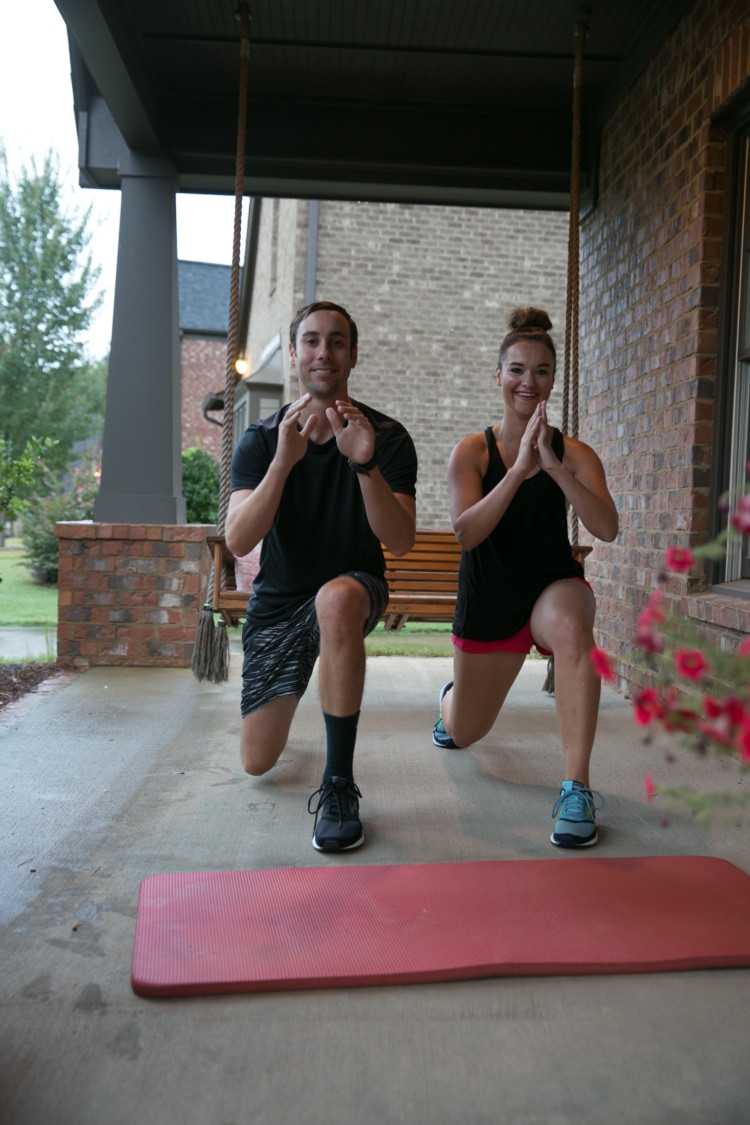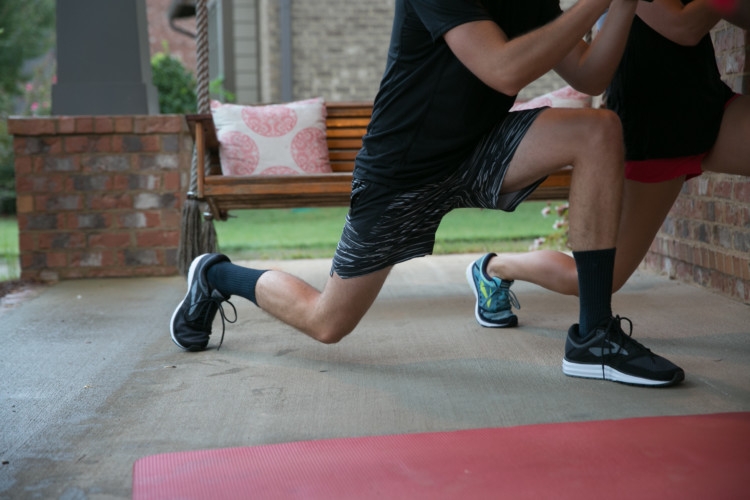 Lunges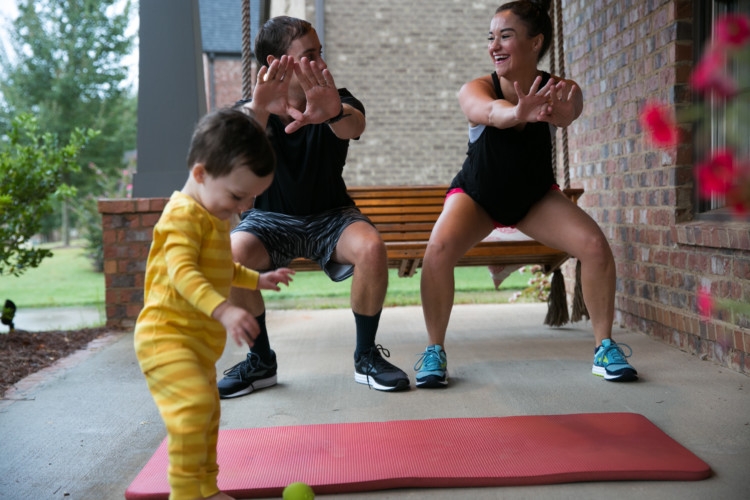 Squats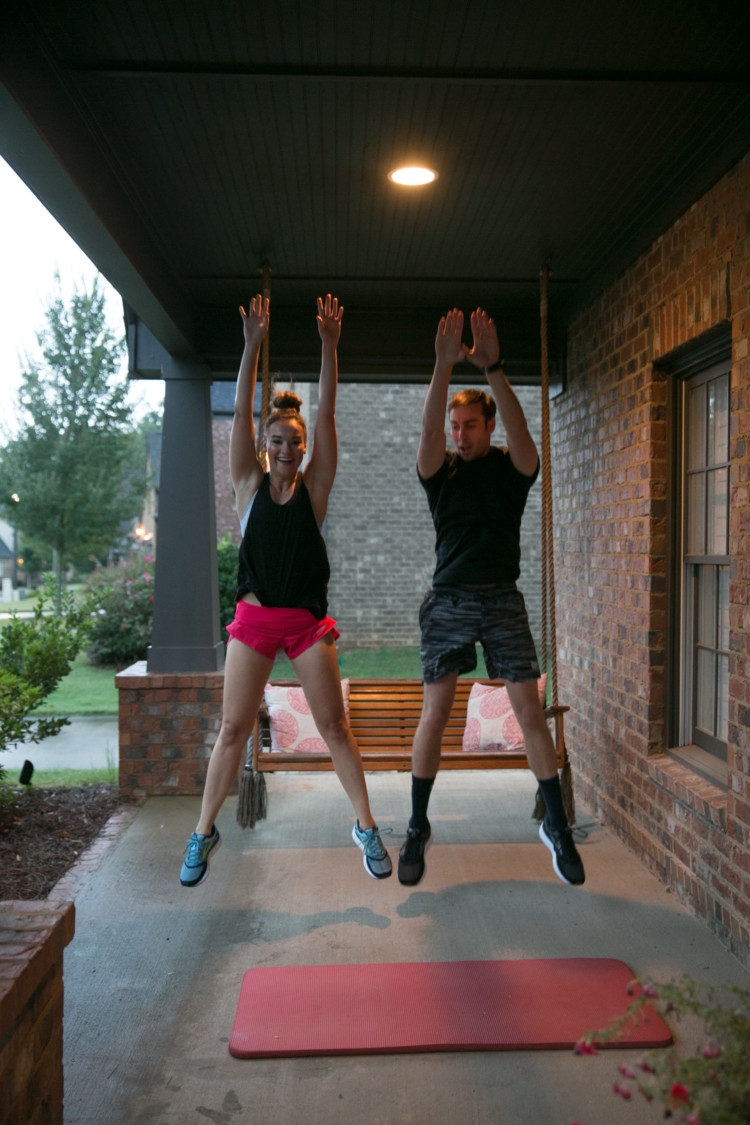 Jump squats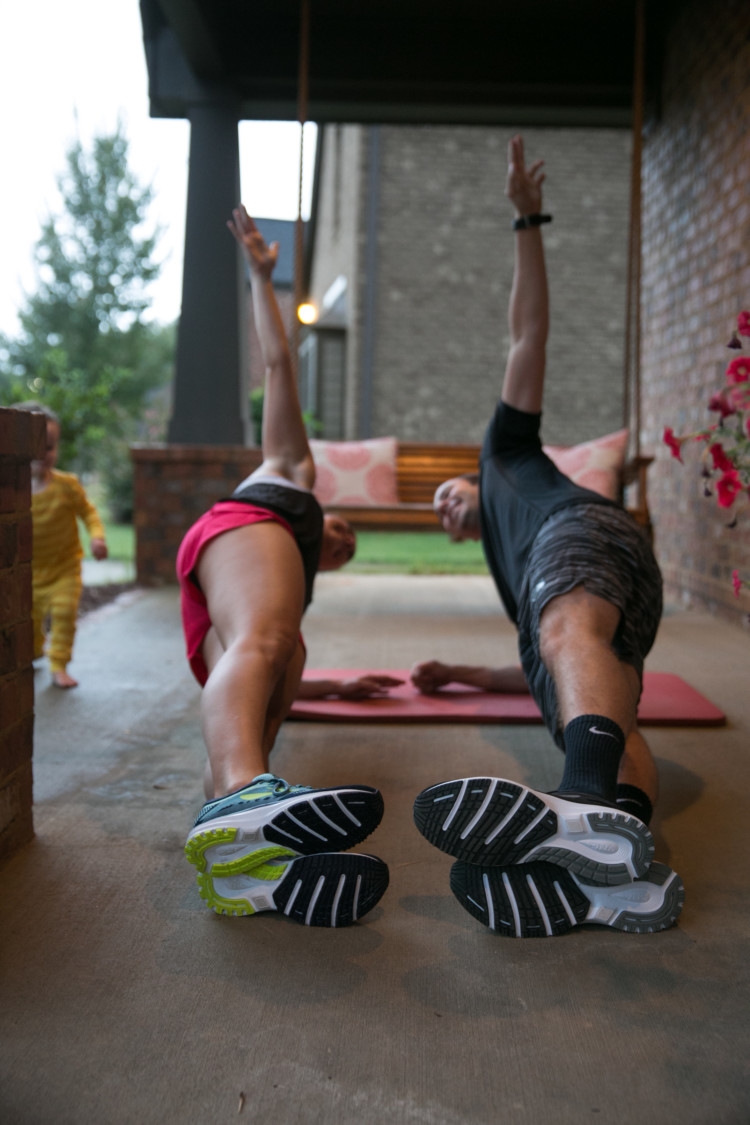 Side plank
20 Minute Tabata Workout:
30 seconds on, 10 seconds off
Plank
Alternating Toe Touch
Plank
Toe touch on back or leg lifts
Plank
Russian Twists
Plank
Push ups
Plank
Lunge Left, Center, Right and repeat: Right leg lunge laterally, center, left leg lunge laterally, center
Plank
Squats–Jump Squats for more intensity
Plank
Right side crunches
Right side plank
Left Side crunches
Left side plank
Hold feet 6 inches off the ground for 30 seconds
60 second plank
What are your favorite 20 minute tabata workout moves? Have you every done this kind of workout? I'd love to hear in the comments below!

Heather Brown helps busy mamas of young littles who are caught in the hustle to find encouragement in their journey to true health, from the inside out, starting with the heart. Read her journey of learning to live a life well-loved
HERE!