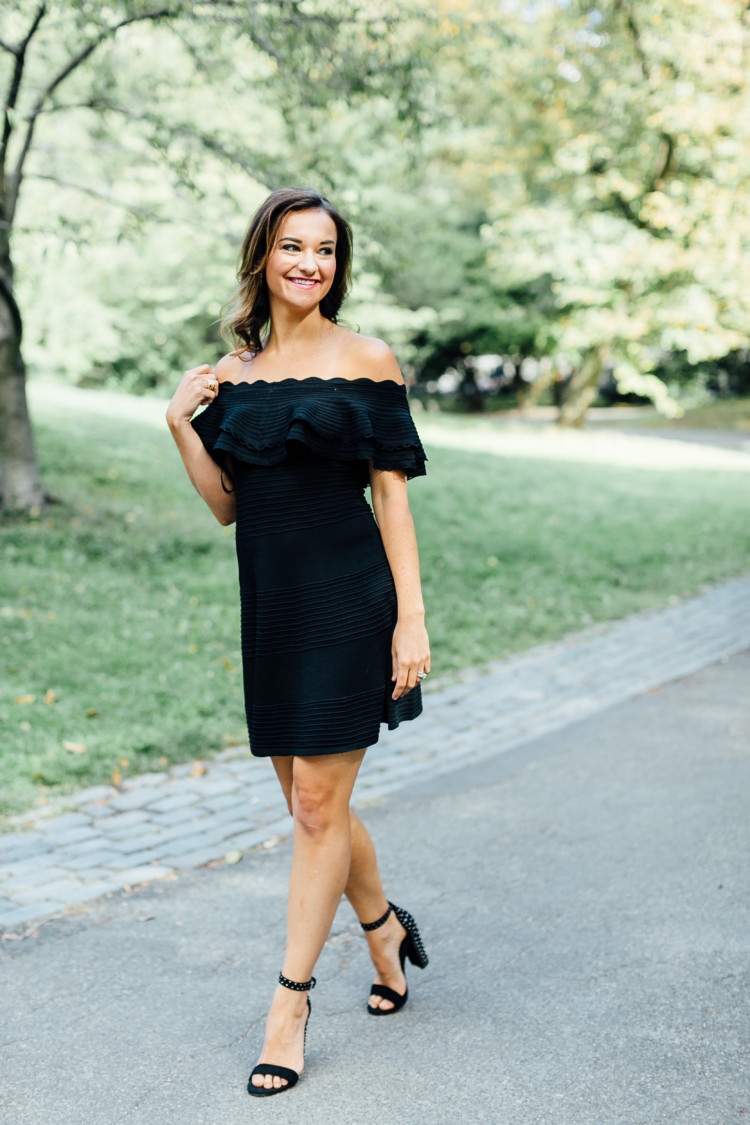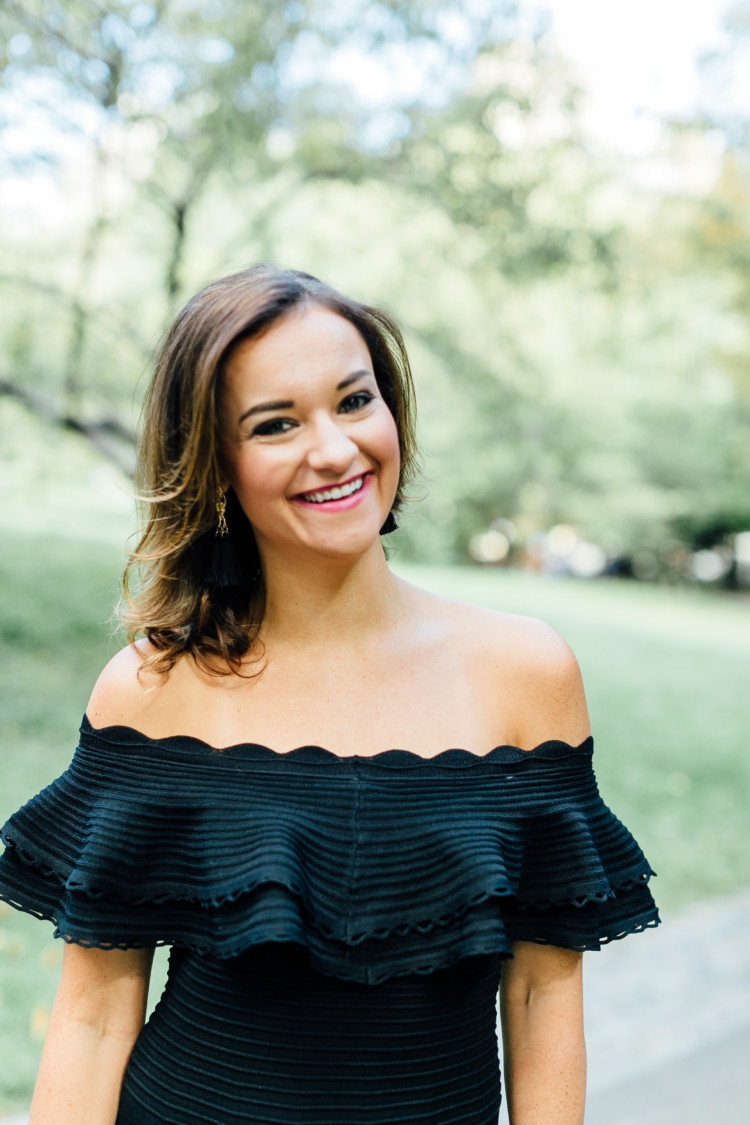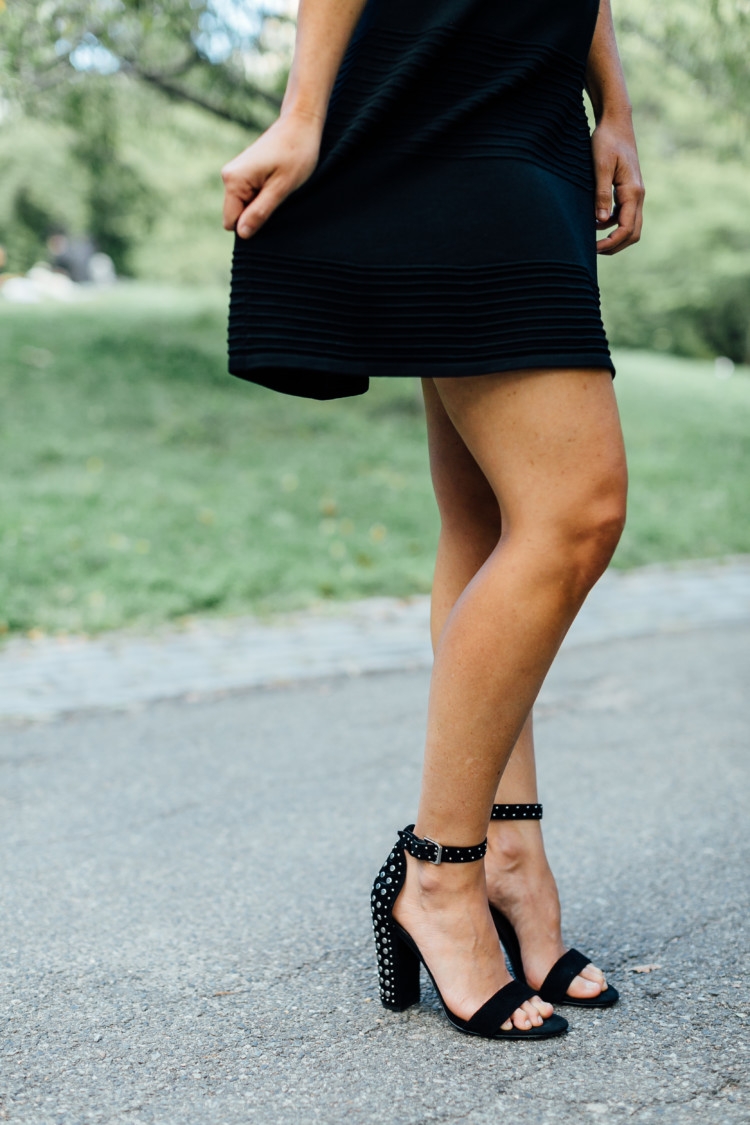 Dress-similar on MAJ sale, similar on Amazon Prime // Shoes // Earrings // Hotel Hayden – Use FWEEK for 15% off (Affiliate Links included)
Photos: Mary Kate Steele Photography
When people ask me how my trip to New York Fashion Week was, I don't even know where to begin. So I figured if I detail it on the blog, everyone can see the details and know why I can't even wrap my head around how to describe it in a quick 2-3 minute answer that is polite enough to answer the question without going on and on about myself for 10 minutes at a time, HA!
I detailed the day that I got there and answered the most frequently asked questions I have heard in this post.
One question that I didn't answer in my last post that several people asked me to share when I got back was where we stayed. We stayed at the ever so chic Hotel Hayden on W 28th Street. Tucked in the heart of Chelsea, Hotel Hayden feeds on the energy of three of New York City's most enduring and iconic commercial neighborhoods.
At the intersection of the Fashion District and the Flower District and the eternally trendy Meatpacking District, it's a modern boutique gem just steps from world-famous local landmarks (including the Fashion Institute of Technology and Madison Square Garden) and New York City's hottest new art galleries and restaurants.

My roomies and I really enjoyed this boutique-style hotel and were very impressed with how nice the staff was as well. Even though, if you watched my Instagram stories, you saw that it looked like a bomb went off in our room, the maids were sweet enough to come and make it look more manageable. #BloggerProbs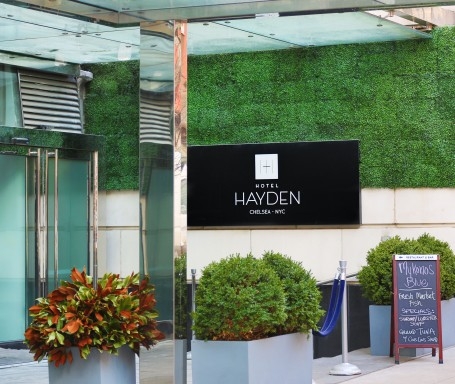 All I have to say is Lindsey and Chelsea (my Bham blogger babes & roomies) are lucky that I'm not a fashion blogger like them. If all three of us were fashion bloggers with all the belts, bags, and shoes, I can only imagine how much messier we would have made our room, ha! I packed as minimally as possible and still squeaked in with my 1 checked bag at just under the 50 lb mark. Yikes!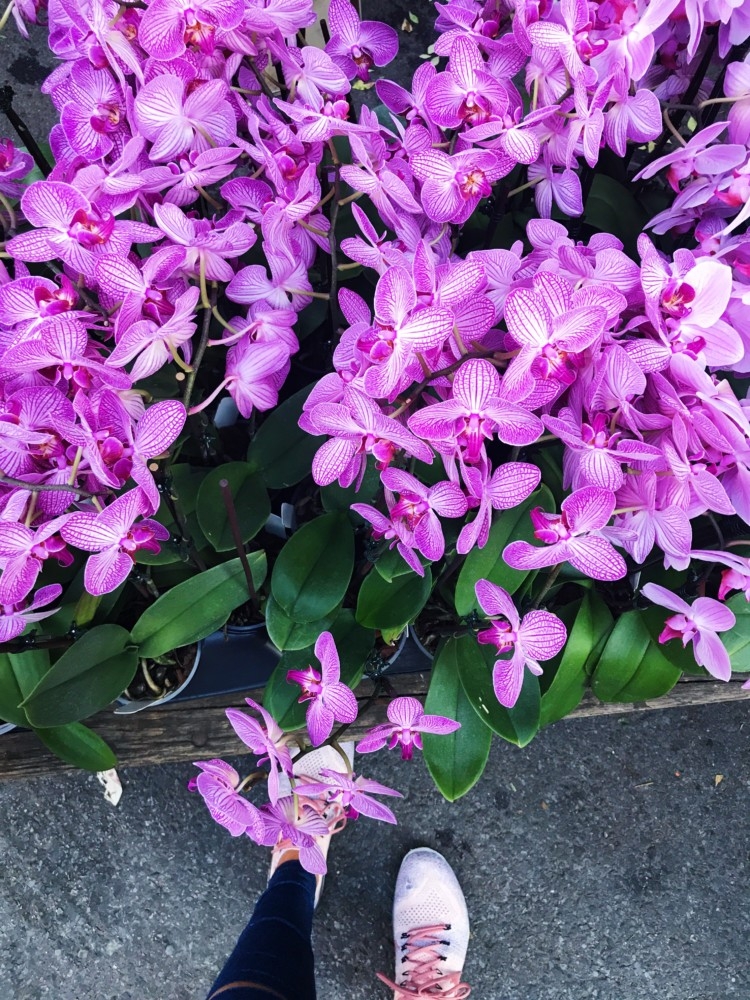 Hotel Hayden had fresh chilled fruit-infused water ready each day at the front desk, a Greek inspired restaurant and the lighting and rooftop were awesome touches! There was even a fitness area that I sadly didn't make it to during this trip. My one word of caution would be to pack your allergy medicine. A bonus of being at Hotel Hayden is there's tons of beautiful flowers surrounding the hotel at flower shops, but those with bad allergies like myself need to safeguard from said flowers. 😉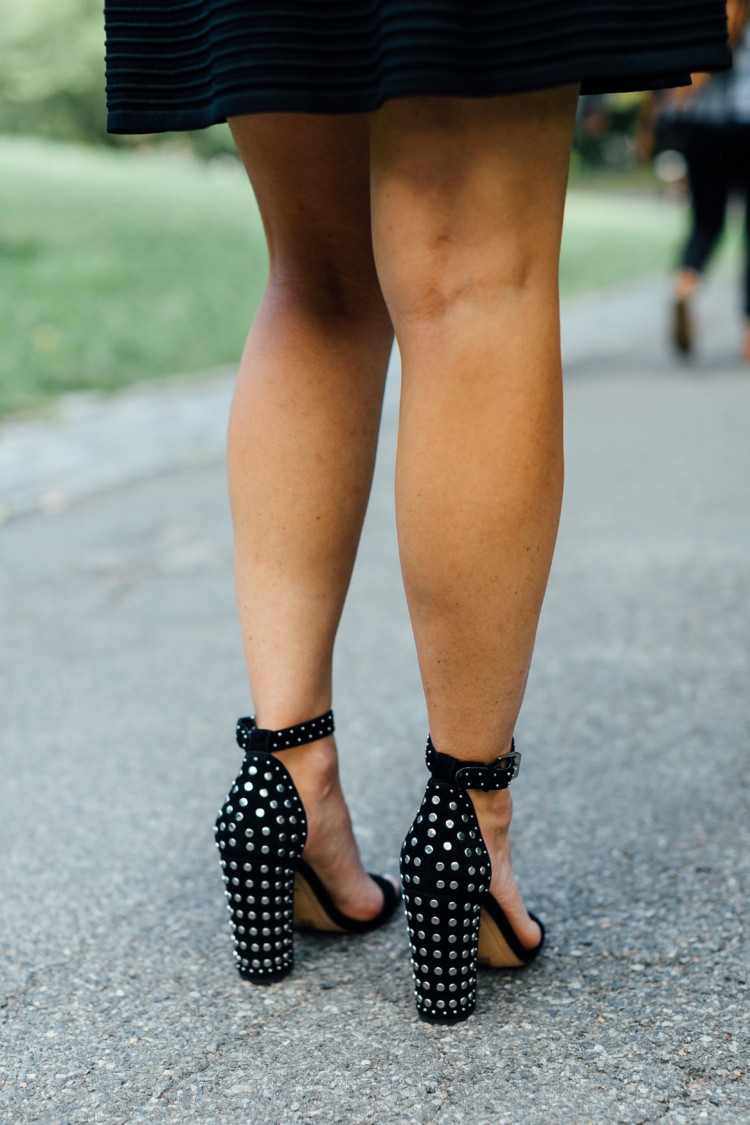 I am so excited that Hotel Hayden has offered my lovies (readers) an exclusive discount to use if you visit NYC soon. You can use the code FWEEK for a 15% off discount when you stay there. If you have any other questions about it, don't hesitate to let me know.
I mentioned in my first post on NYFW that each post I do, I'd detail one day so that you can get further insight into what it was really like. So, onto Friday's crazy schedule. Friday was by far my most crazy, jam-packed day because all the brands wanted to meet during the week while they were at work, obviously. And since I was only in town on 1 full business day, that was my only day to cram it all in.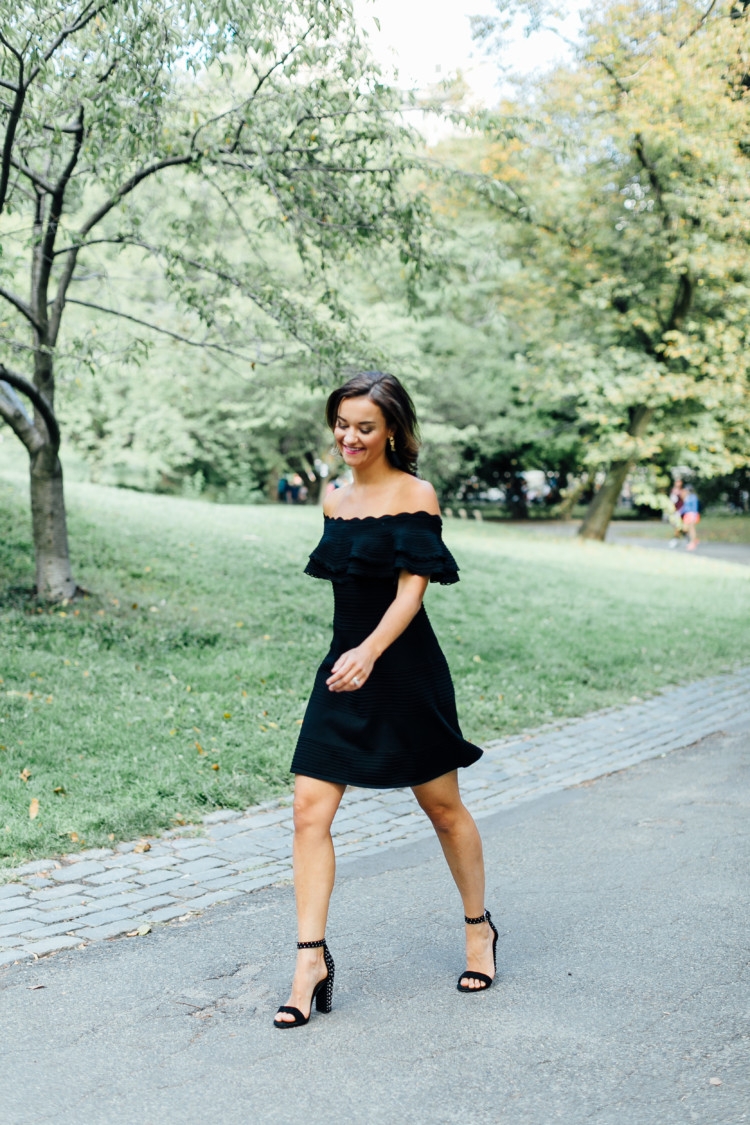 Friday New York Fashion Week Schedule at Hotel Hayden:
7 am: Up and At 'Em to pack up everything I needed for Soul Cycle, get my coffee from Hotel Hayden and a change of clothes for the rest of the day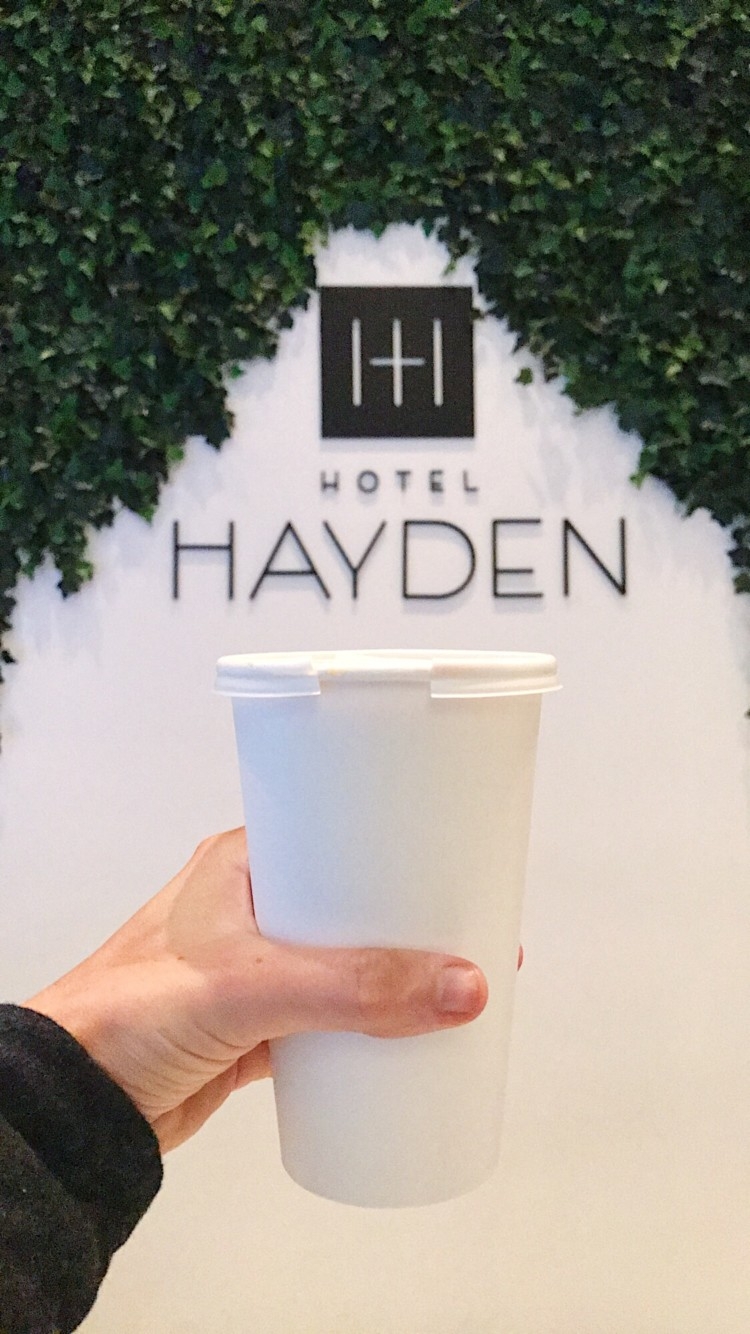 8 am: Soul Cycle Class- y'all already know how I feel about Soul Cycle…can't get enough!
8:50-9:30 am: Shower, change clothes, walk to Joe & The Giant Juice to meet with agency.
10 am-11:30 am: Meet with agency.
11:30 am: Grab a Juno (new service like Uber) and run 30 minutes late to my meeting at the Eliza J showroom across town. I was literally only there for about 15 minutes, enough to oooh and ahhhh over their new winter collection and grab a couple of pics before jetting to my next meeting. I am OBSESSED with their dresses and was fawning over their new bodysuits and glitzy holiday pieces. I only wish I could have stayed longer! Most of the dresses you saw me wearing during NYFW were from them. So pretty!
1:15 pm: Running late again to my next meeting with Bloglovin'. Praise the Lord they had lunch there for their staff and my sweet brand contact offered me some. Otherwise I just would not have eaten. Food is not something you have time for during NYFW as crazy as that sounds. I packed RX bars to take with me and I'm SO glad I did!
2:15 pm: Sprint to the Rewardstyle HQ open house before it closed at 3:00.
3:30 pm: Left RS HQ and headed back to the hotel to get ready and changed for a blogger rooftop happy hour at the Roof at Park South.
5:00 pm: Got to happy hour so late from being in traffic and behind all day that sadly I didn't make it to the Cindy Monteiro fashion show.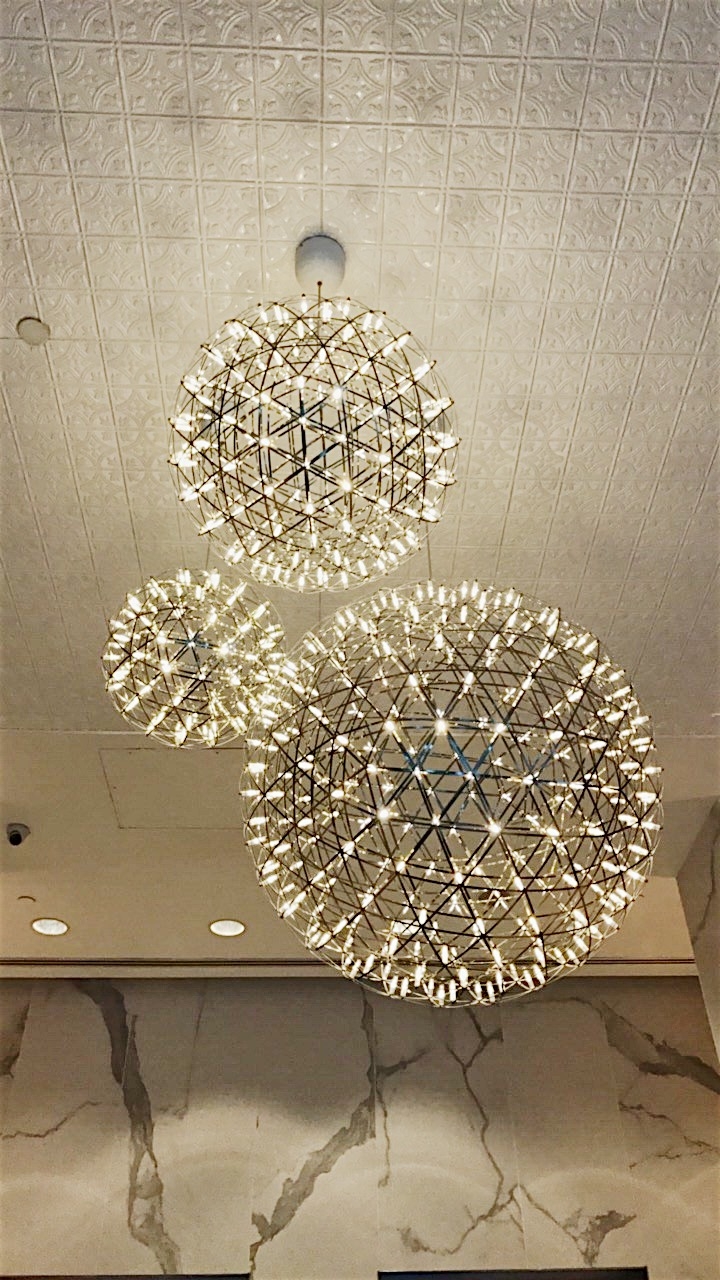 7:00 pm: Go to another party and realize my voice is too shot to even talk anymore so I headed back to the hotel around 9:00 to assess my schedule and prepare for full day #2.
Day number two really ended up being TONS of time hopping back and forth all across the city to get to meetings. I can't even explain how spread out everything was and how long it took to wait for my uber or juno to get there and then get to the meetings and then have to jet out again to make it to the next one.
Everyone I met in NYC was so friendly and helpful and I feel extremely fortunate to all the New Yorkers who helped me navigate the big city. I hope that this is helpful if you ever plan to go to NYFW or even to New York so you can check everything out! Have I left out anything you want to know so far? More posts are coming so I love that you all are keeping your questions coming!
Shop the Hotel Hayden Post: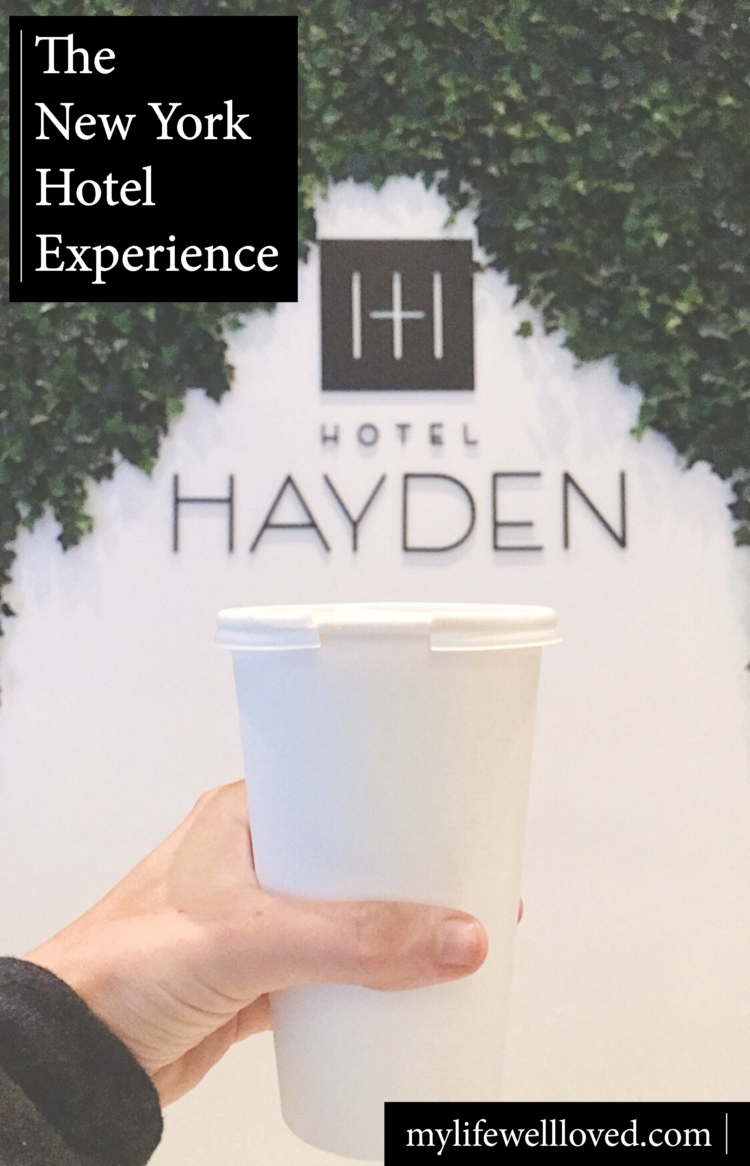 Heather Brown helps busy mamas of young littles who are caught in the hustle to find encouragement in their journey to true health, from the inside out, starting with the heart. Read her journey of learning to live a life well-loved
HERE!