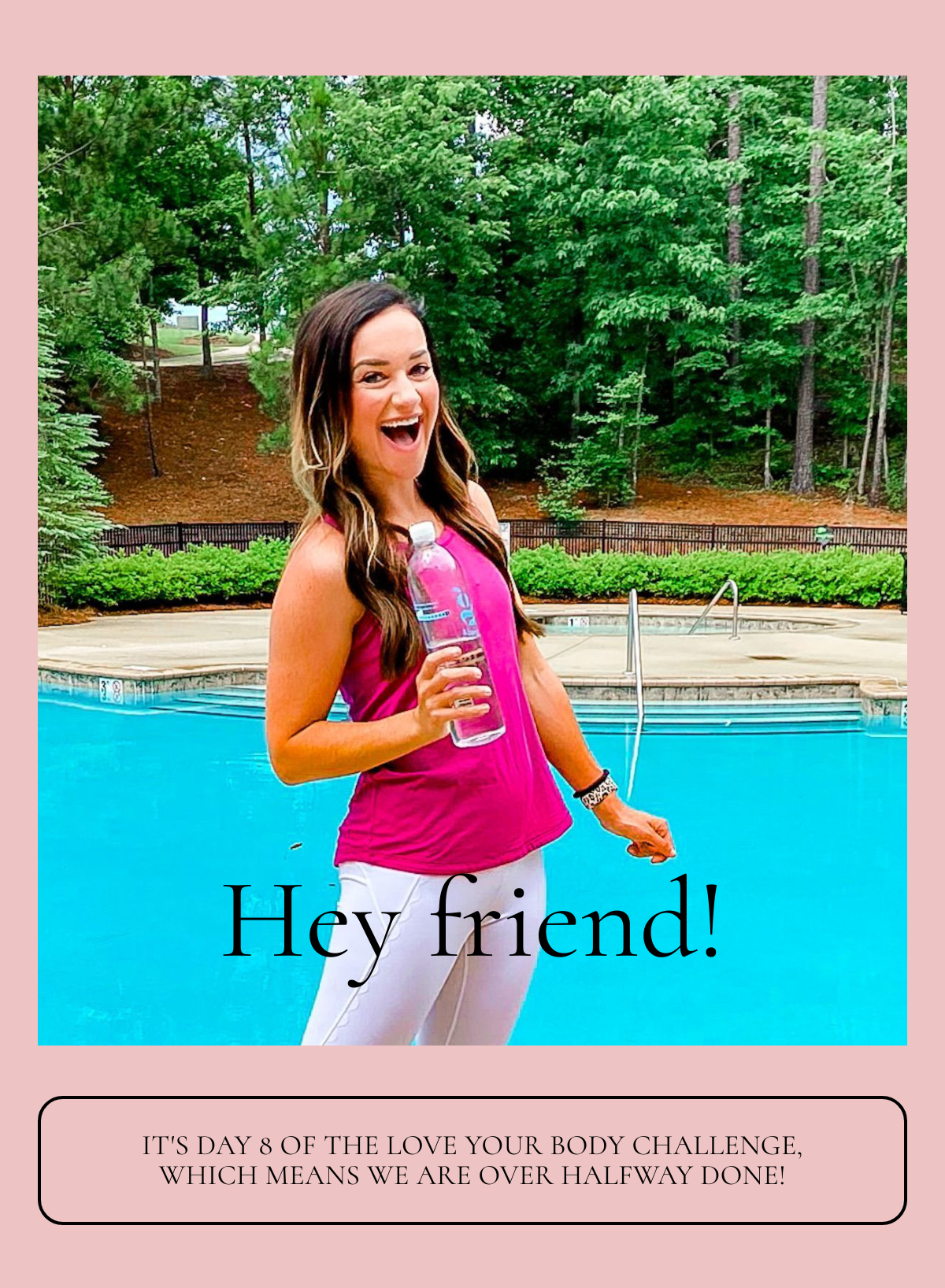 13 Kitchen Pantry Essentials For Healthy Eating… Let's Dive In!
Take a second to think back over the last week – which day has been the most helpful to you? If you have a minute, I'd love for you to tell me in Instagram DMs! I absolutely love chatting with you, there!
I read an interesting fact the other day! Did you know that 90% of serotonin is made in the gut? (Serotonin is a chemical that actually affects your mood!) That means that our food really DOES affect our mood in a huge way! Have you ever gotten through a day and realized you haven't eaten at all, or you've binged on junk because you were way too busy to cook?
Been there, done that, sister friend! Even though I have my treat days just like anyone else, I've found a way to eat that fuels my body well and helps me achieve my health goals! Enter my kitchen pantry essentials to keep me focused and on track!
My top priority is to eat clean, without putting a bunch of garbage in my body. By having us stocked up on my healthy eating kitchen pantry essentials, I am more likely to pull for something HEALTHY vs something not-so-healthy!
Right now I am on a round of FASTer Way to Fat Loss (AND I've been doing it sustainably now for over 2 years) – CLICK HERE to learn about carb cycling and intermittent fasting! I love the way it makes me feel.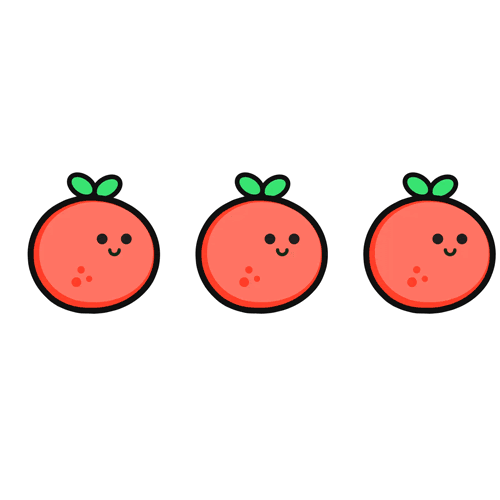 Kitchen Pantry Essentials & A Sneak Peek Of What I Eat In A Day
Safe + Fair Granola – I really enjoy just snacking on these products throughout the day for some quick energy and it's something Leyton loves too! Get 20% off when you use my code WELLLOVED20.
HINT Water – I really love drinking HINT water for a quick boost of caffeine with the hydration benefits of regular water!
Hard-Boiled Eggs – I typically try to make a big batch for the week on Sunday for low carb day as it is one of my favorites! It's a no-brainer for quick snacking and even a quick meal if I need it. They travel pretty well and are such a good source of protein and fat.
Nuts – You can find great prices at Aldi or occasionally BOGO at Publix! I love having almonds, cashews, or a package of mixed in my bag for easy protein + healthy fats when I am on the go!
Low Carb Bars – I love grabbing these from Aldi (photos included HERE) or other low carb bars like ONE Bars to have as an easy snack that also fits my macros!
COFFEE, COFFEE, AND MORE COFFEE – Alternating coffee and water throughout the morning is what gets me through Intermittent Fasting!
Flex Pro Meals has tons of options to fit your nutrition goals. You can save 20% off your 1st week of meals when you use code MLWL20.
Plus, I can't wait for Clean Eatz to come to Birmingham!
NutPods is my go-to coffee creamer that I use every morning. Use code MYLIFEWELLLOVED for 15% off.
Iconic Protein Powder is the protein powder I use to make my favorite protein coffee smoothies!
When I'm in a hurry, I grab a Celsius pre-made energy drink.They come in so many yummy flavors!
Rush & Recover are my favorite choice for a clean pre-workout and post-workout drinks! You can also snag the bundle HERE. New customers save $10 when you use code 2256749.
Trim is my secret weapon to reduce the look of cellulite, inhibit fat storage, and get amazing benefits to your hair, skin, nails and joints! New customers save $10 when you use code 2256749.
Today's Takeaway:
If you're feeling a little lost on where to start, or just want a couple good ideas to get out of a rut, HERE'S a clean eating kitchen pantry essentials checklist to help! Download it and evaluate some small changes you can make in your diet!
BONUS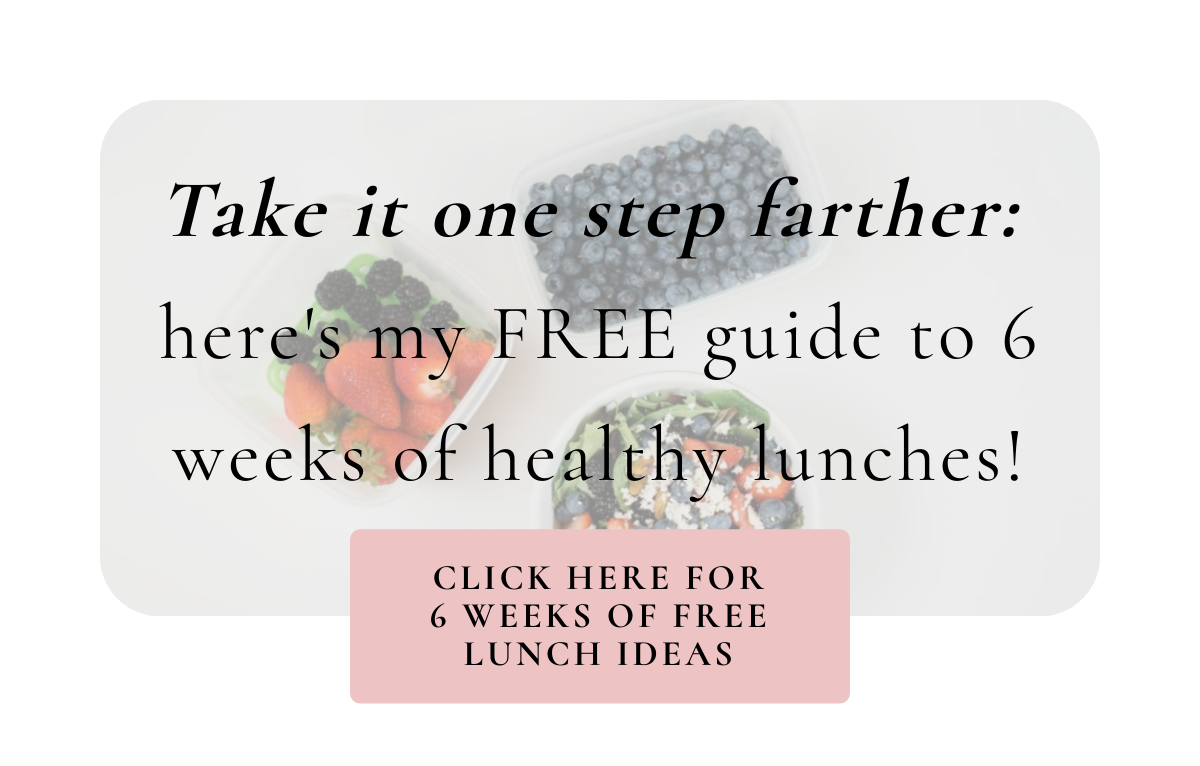 Heather Brown helps busy mamas of young littles who are caught in the hustle to find encouragement in their journey to true health, from the inside out, starting with the heart. Read her journey of learning to live a life well-loved
HERE!