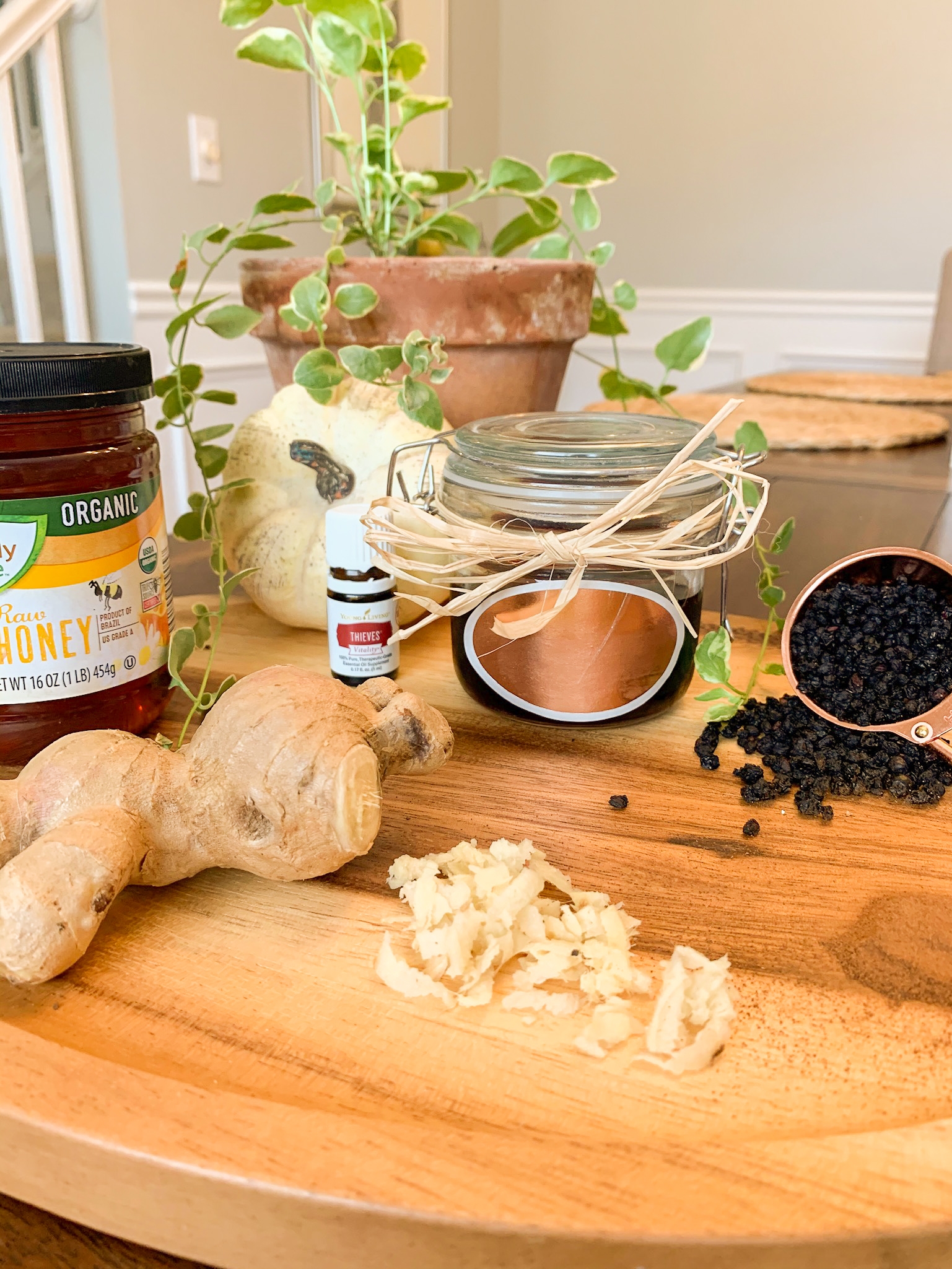 Hey y'all! Let's welcome my dear friend Ashley back to My Life Well Loved as she shares her wisdom regarding elderberry and how she makes her own! Ashley recently guest posted for me when she shared her back-to-school encouragement for moms. If you missed that post, click here!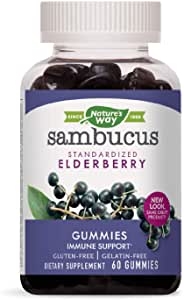 Elderberry Gummies // Elderberry Gummies for Kids
Is it any wonder our immune systems tank once August rolls around? The easy breezy, laid back days of summer slip out of our hands and in rolls a new routine, complete with new school schedules, new teachers and classmates; a relentless sports schedule; all the end-of-the-year crazy at work; and countless upcoming events that demand to be pencilled-in on our calendars.
It can be overwhelming to say the least, so when Heather asked me what we do to stay well at my house in the Fall/Winter, my answer was REST and only say "yes" to things I actually want to do/need to do/serve my family and me well. With that said, there are a few other things I do too.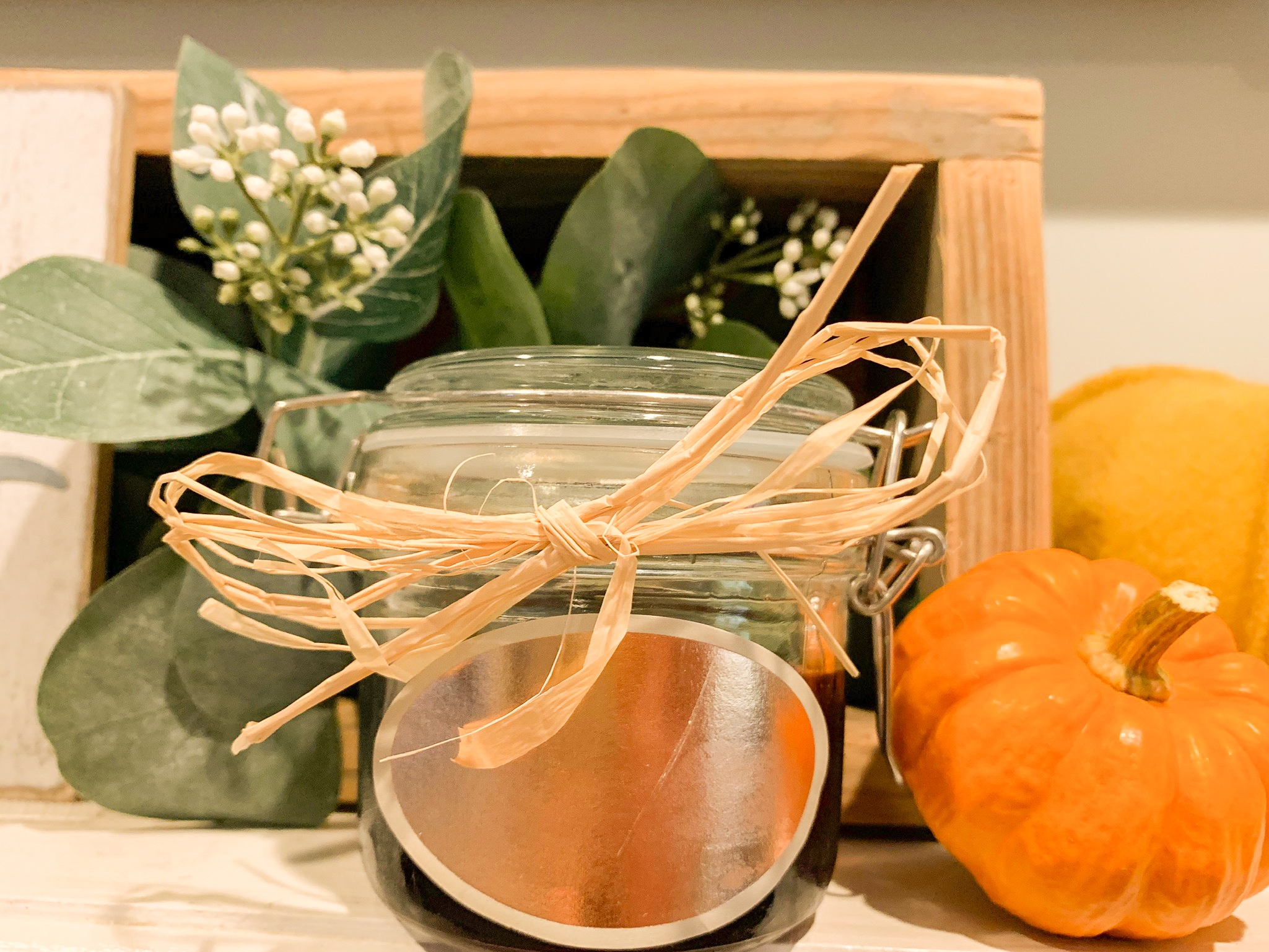 So here goes:
Immune Boosting with Essential Oils, specifically Young Living's Thieves, Oregano, Lemon and Frankincense
Taking Daily Juice Plus Supplements
A Daily Dose of Elderberry Syrup
Staying Active!
Immune boosting can be pricey, but I've always considered it a priority in our budget, maybe even more so now with all four kiddos in school. So, when a friend of mine turned me on to this Elderberry Syrup Recipe from WellnessMama's Blog (one that could replace the $24 Elderberry Syrup I was buying on Amazon for a small fraction of the price!!!), I was so excited! I tried the recipe, LOVED it, and immediately knew I had to pass it on to all my girlfriends who take wellness as seriously as I do.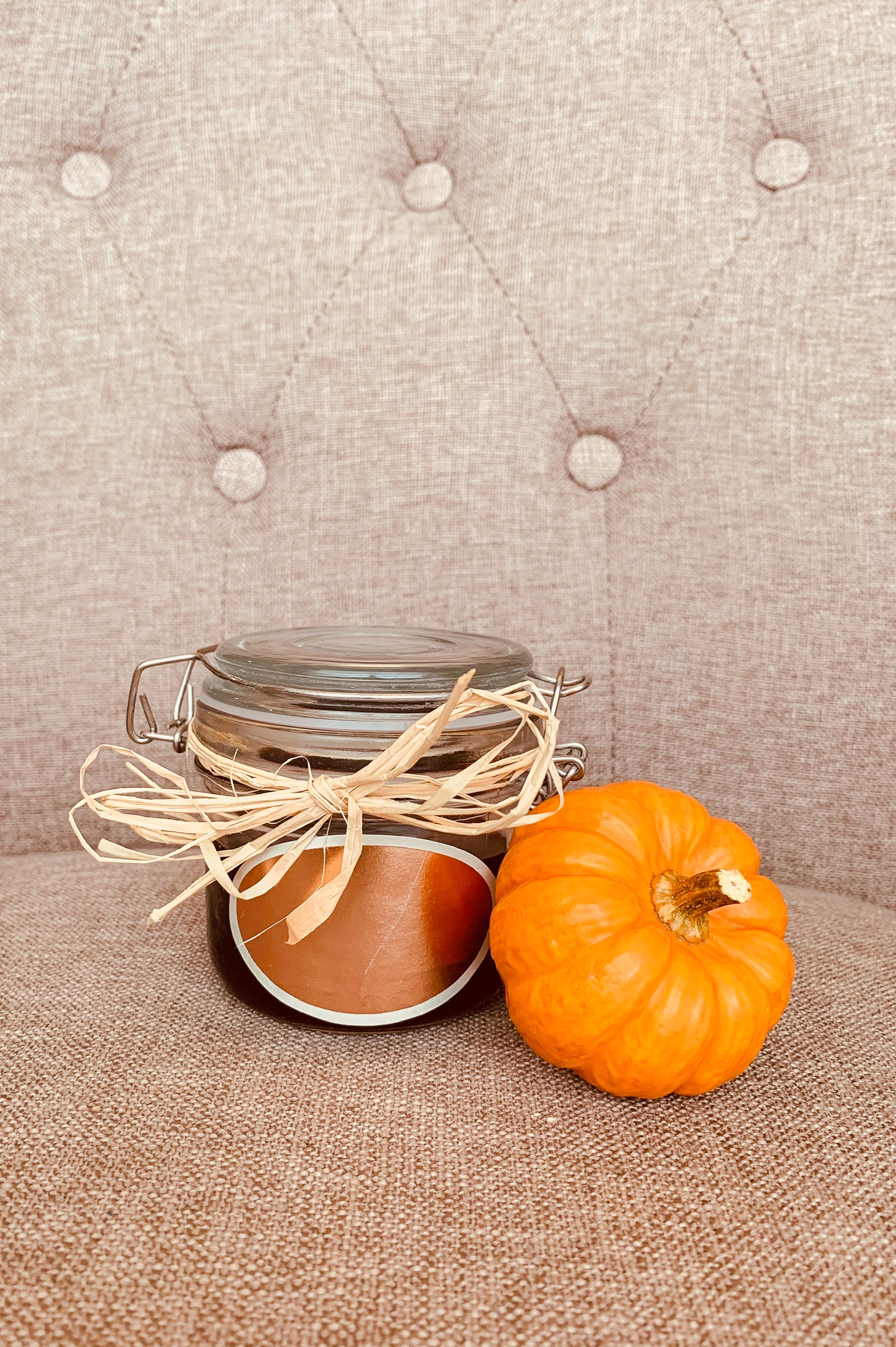 Purchase Elderberries to make your brew here
I hosted a little get-together and called it an "Elderberry Brew." It was perfect for the beginning of fall, and would be even more perfect now that Halloween is just around the corner! Can't you just see all your girlfriends gathered in your kitchen, feasting on a cheeseboard, wearing cute little witch hats and sipping wine (because a budget saved by making your own syrup must be celebrated!!) while your Elderberry Syrup brews away?
It was a super fun, super chill night, and the girls left with a 4oz jar of their own syrup that only cost them $4 to make. Here's the recipe if you'd like to host your own Elderberry Brew. If you're a plan-ahead kind of person like me, just go ahead and pre-make as many jars of syrup as you'll need, and keep the one you brew at the party for yourself. Like I said earlier though, ALLLL these things are wonderful: the oils, the supplements, the syrup – but above all, rest and enjoy your family!
PURCHASE ELDERBERRIES on AMAZON HERE!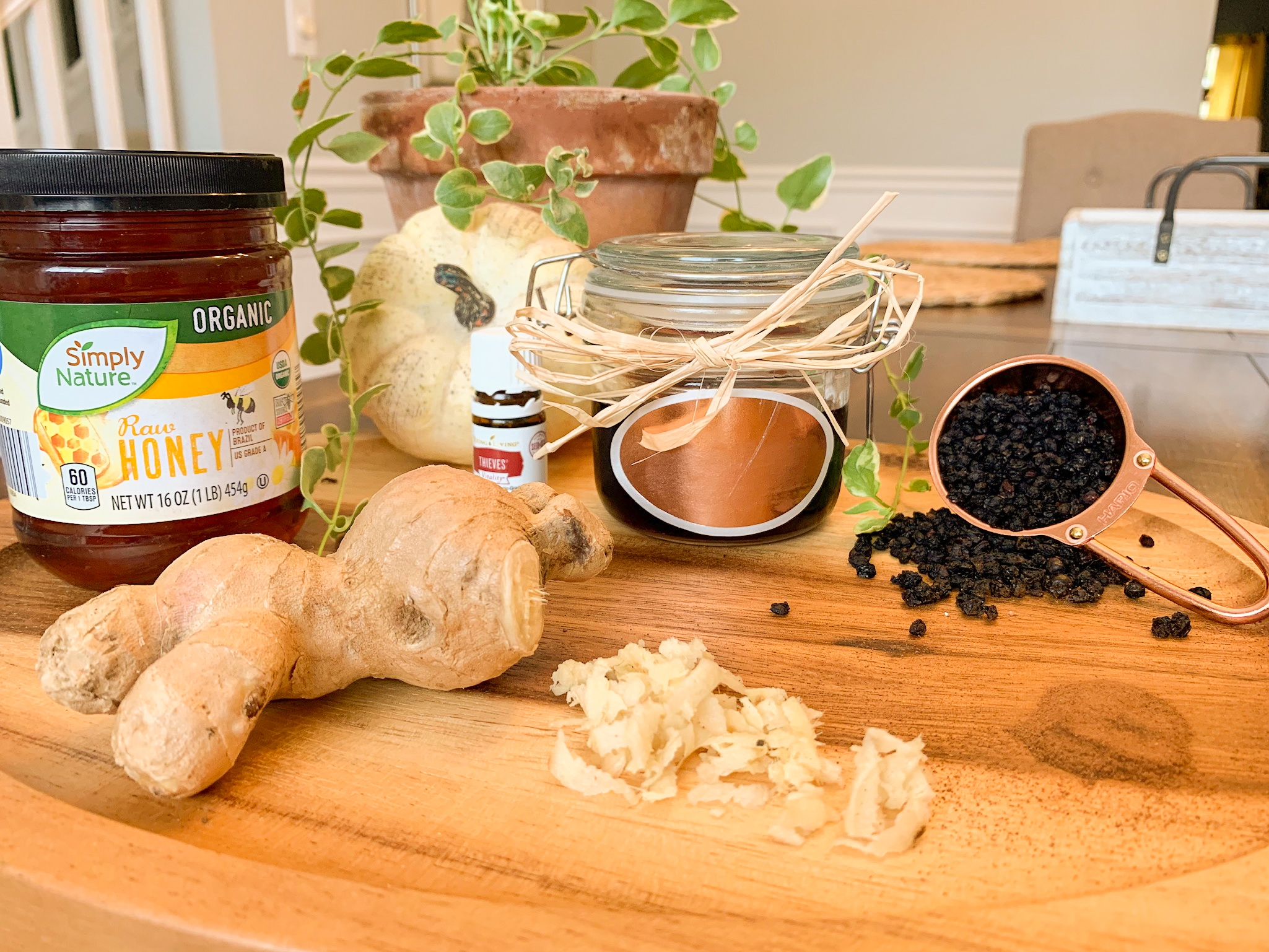 Maybe a party isn't something you need to be adding to your schedule right now. Maybe you need to simply brew a pot after the kids go to bed and sip your wine on the couch in solitude! Either way, happy brewing and cheers to budget-friendly immune boosting!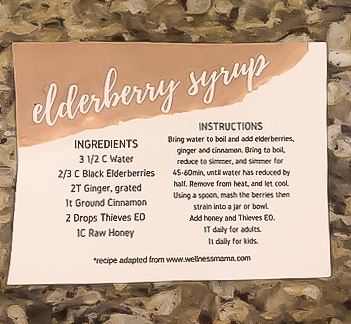 So you can decrease honey to save carbs and calories, you can do Theives, Clove or any oil you like really. But Thieves will give it more immune-boosting quality. I bet you could even cut honey and add Stevia instead. I'm going to try mine with Manuka honey next!
Want some other options for natural immune boosters? Try these out!
On the stove, put some lemon juice, honey, and a pinch of cinnamon. Heat it up, then pour it into a mug and drink. The honey coats your throat to stop the cough, the lemon and cinnamon are a natural antiseptic to kick or kill whatever bacteria or virus is going on. Totally safe for children too. It's worth a try! – @kdshattell
Have you been taking cod liver oil? That definitley helps the immune system! And you should try looking into drinking Reishi mushrooms. Four Sigmatic sells a mushroom hot chocolate that naturally kills bacteria and would definitely help you! – @elanam66
PIN The Elderberry Post For Later