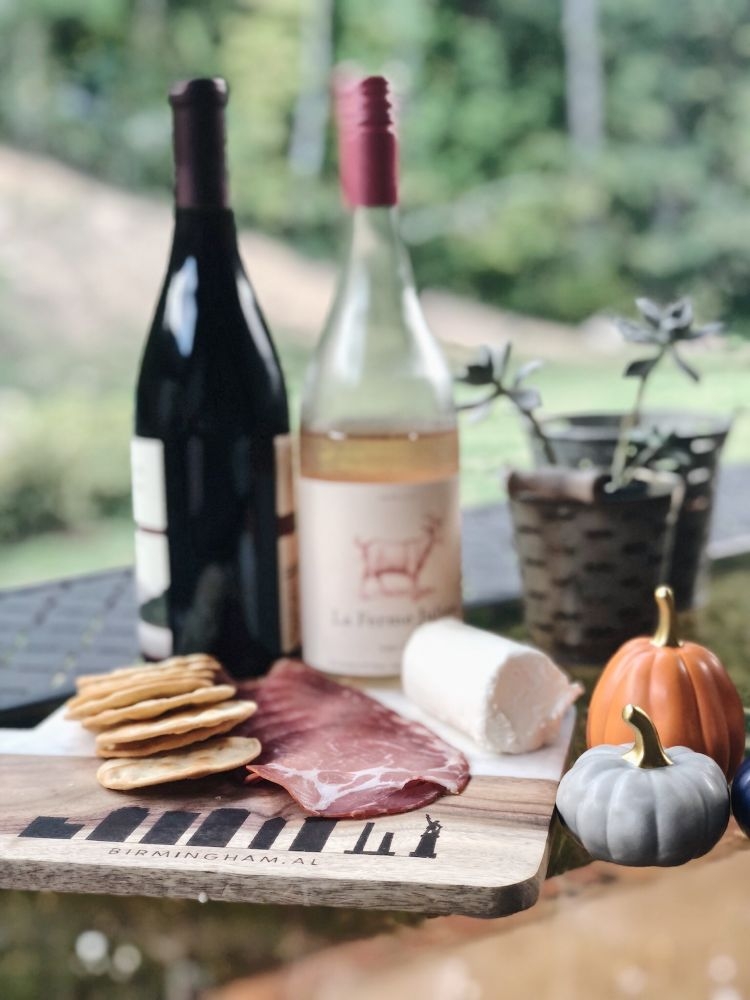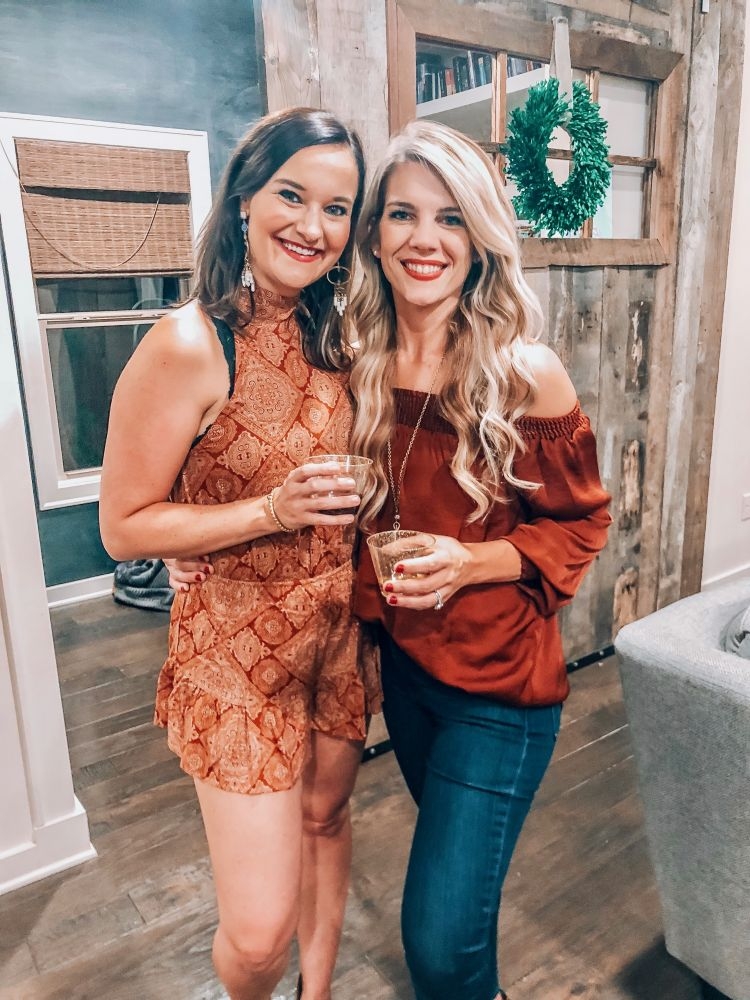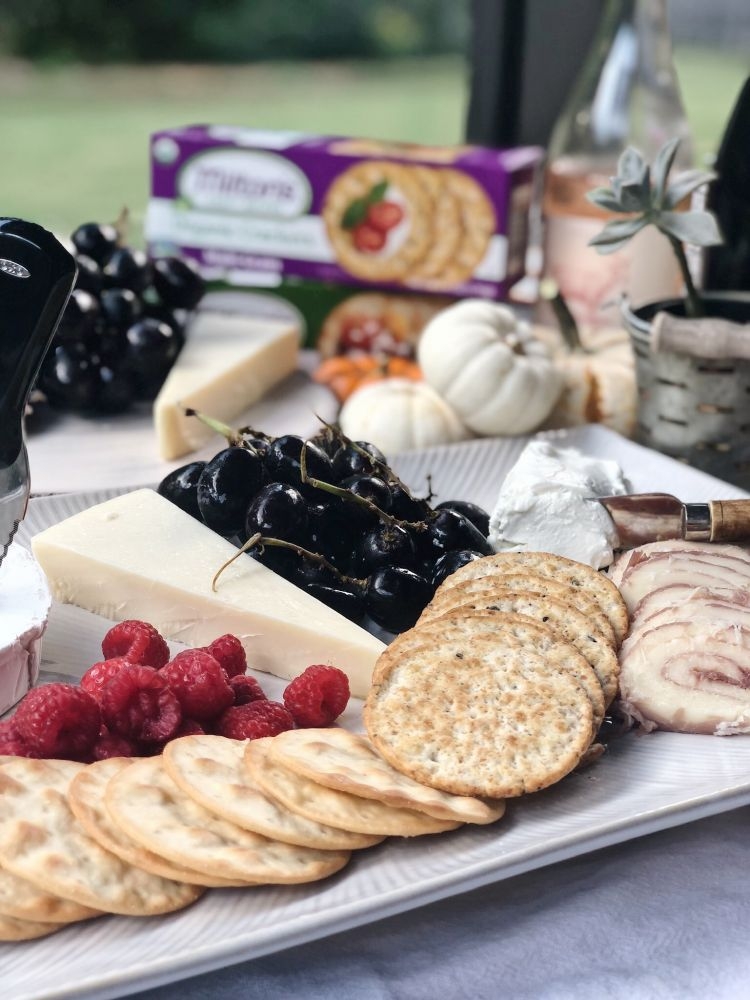 Shop my exact CUSTOM WOOD BURNING CITY Board!
Our third annual wine and cheese party was this weekend and as I shared the party prep and some of the details on Instagram stories I got an influx of messages asking me for details and how it all works. Ask and ye shall receive, my friends! Let's grab a glass of wine and dive in, shall we?
Wine and Cheese Party: The Guest List
We try to invite couples or friends that will know at least one other couple at the party, other than Eric and I, but of course as things come up, that doesn't always happen. It is interesting how at the beginning of the party people aren't mingling that much and even if it's all basically strangers, by the end once, all the wines have been tasted, everyone is chatting it up. So the bottom line is… don't stress about the guest list! 
Pro Tip: We'd recommend having at least 7-8 couples or friends bringing wine to the party to have enough wines and varieties to judge.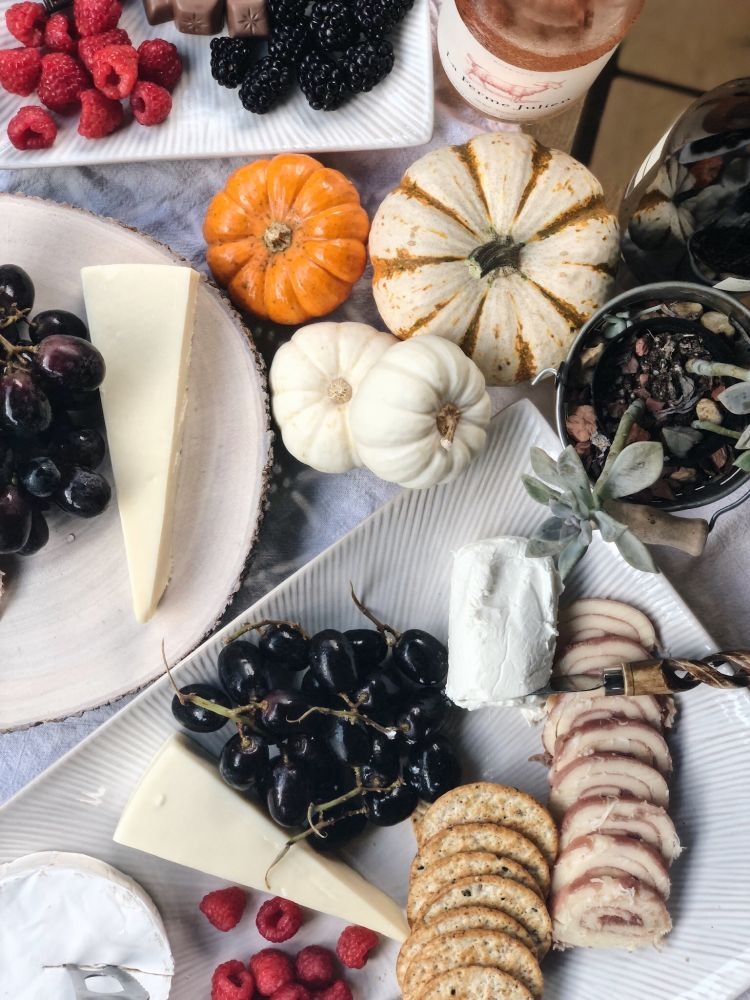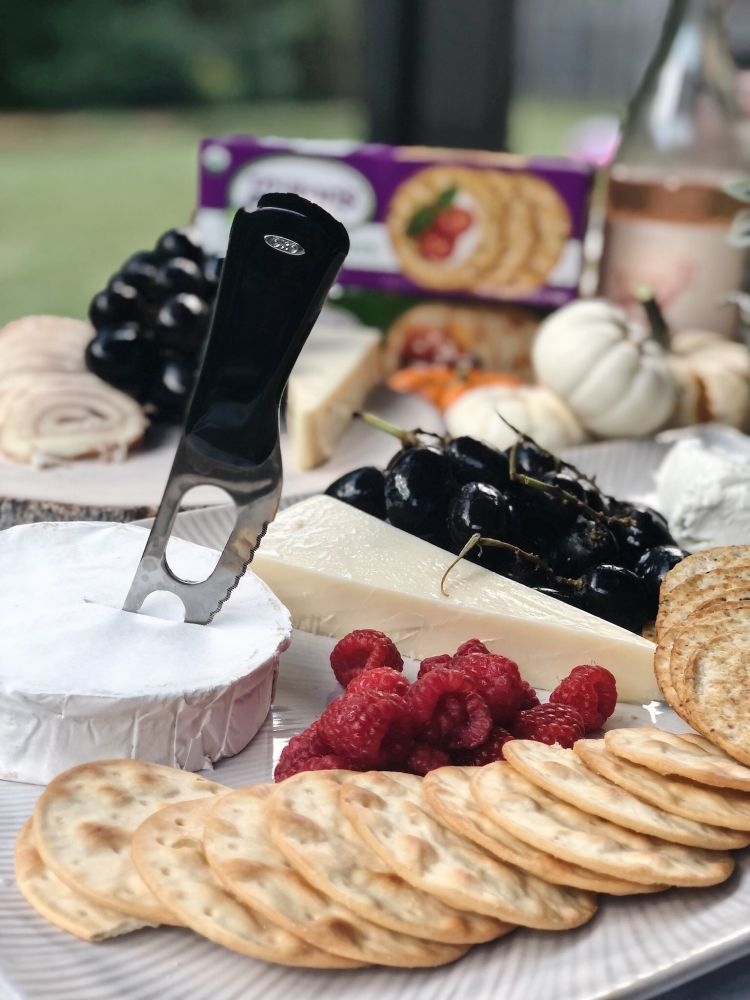 Wine and Cheese Party: The Set Up
Have each couple bring 2 wines. One wine will be put into the wine prize pool and one is to be judged. We enjoy hosting, so we provided a wine to be judged and also wanted to be a part of the judging but opted out of allowing ourselves to be winners. 😉
Set a cap on how much people can spend on their wines. We set the cap at $25. The first year we did the party Dave Matthew's wine blend, Dreaming Tree, that rings in at about $12 won.
The host takes the wines to be judged to another room and wraps them all so people can't see the labels and uses a hang tag to number each wine 1 through however many you have to be judged.
Google it or create a wine print out sheet to use at your party for each person to take notes on their wines. Make sure you have plenty of pens and pencils ready for your guests! Before you let everyone get started tasting the wines, make sure you tell people to not go in order on the wines they are tasting. We've found that if people go in order 1-8 that typically by the time they get to the ending numbers, those are always ranking higher. 😉
We like to have 4 stations throughout our house and out on the back patio with 2 wines each to encourage people to mingle and not just all congregate in one spot and we've found this works well especially when you tell people to not all start at wine 1.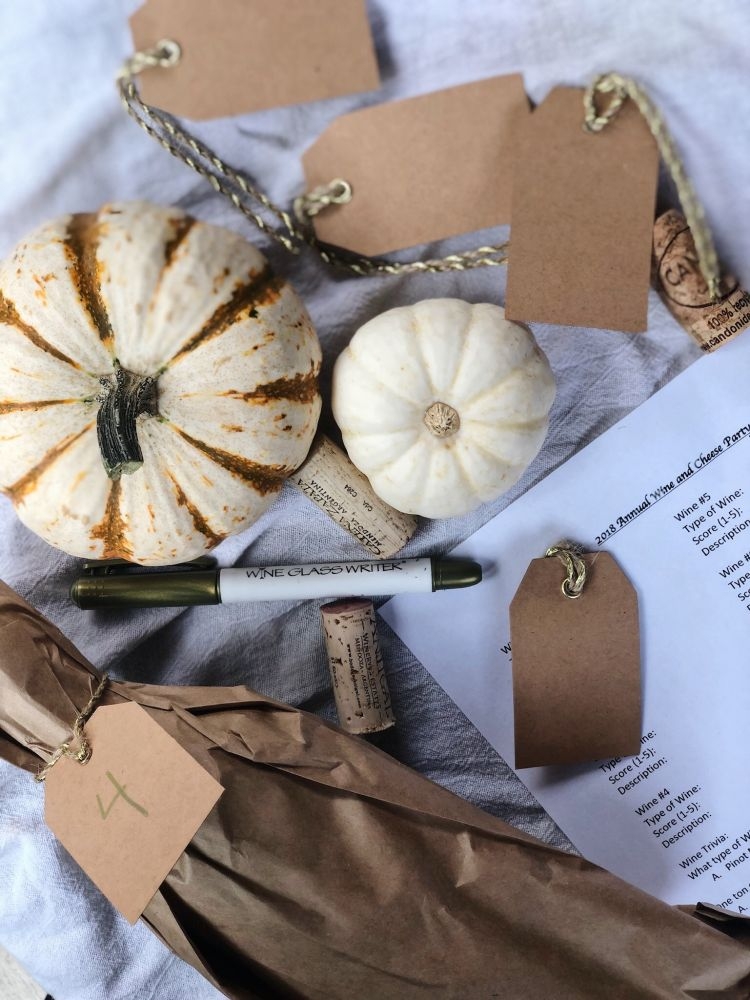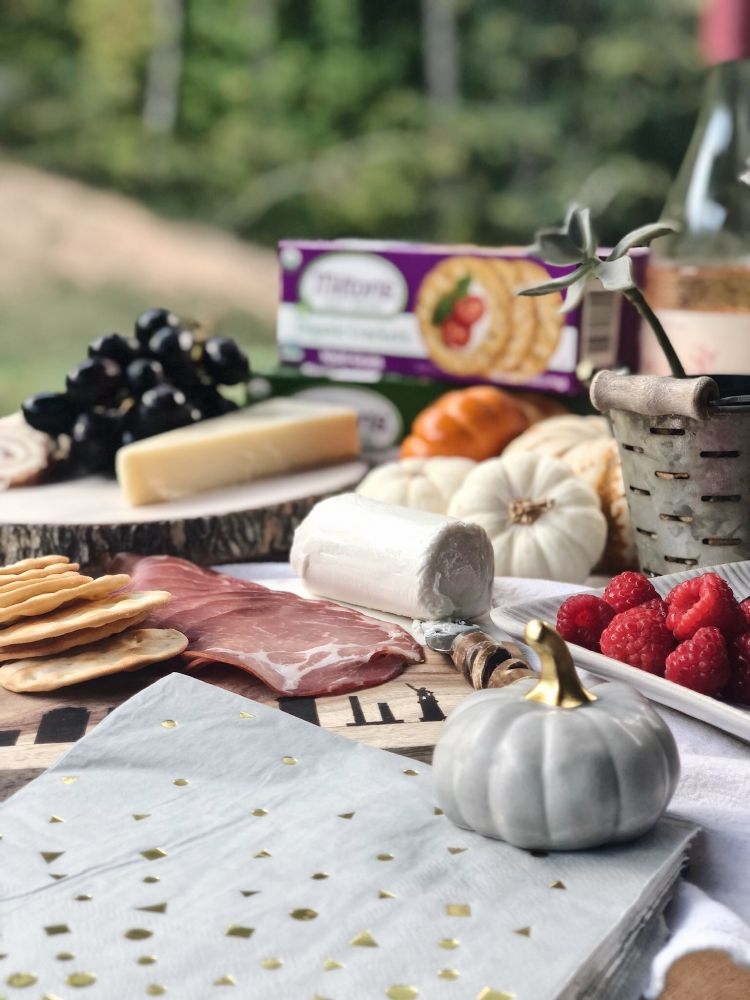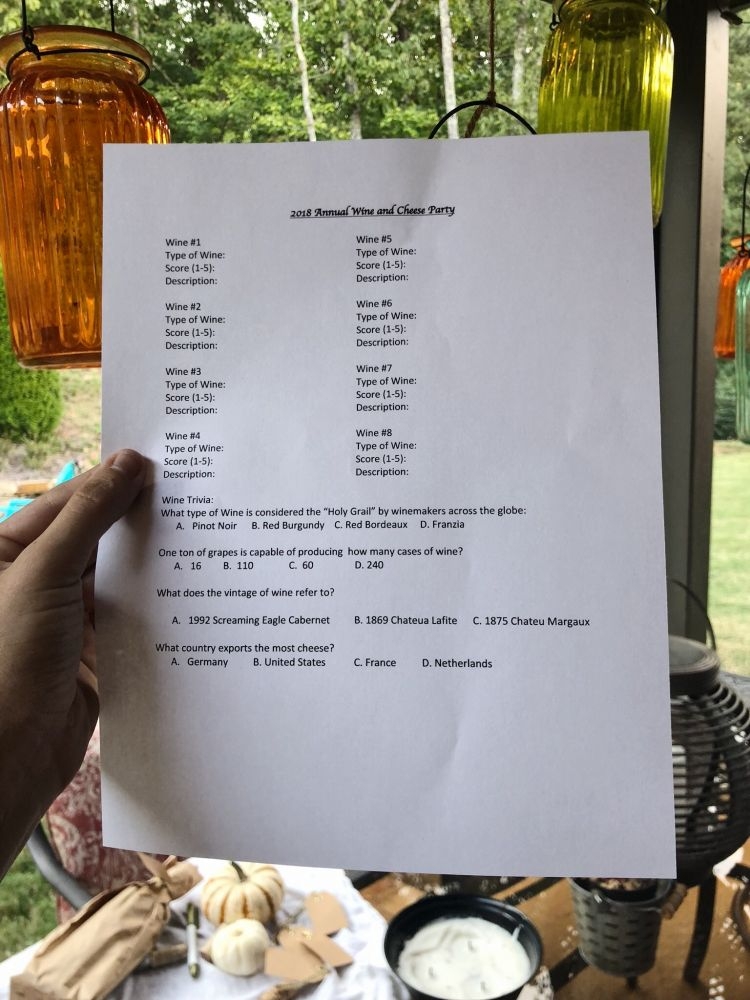 Wine and Cheese Party: The Rules
Rate the wines on a scale of 1 to 5 with 5 being the best. It's each person's personal opinion, which is what makes it so much fun! The wine with the highest amount of points wins. We include the type of wine and description especially for comedic relief. It's always fun to encourage people to get creative with the descriptions because it's hilarious at the end when the judge reads the best ones out loud!
Eric also comes up with trivia questions at the bottom of the sheet of paper that have to do with wine. They are random questions with an A, B, C, or D answer for people to guess. The winner of the trivia questions and the winner of the BEST descriptions of the wine usually gets a wine related prize like a corkscrew, wine aerator, or wine chiller.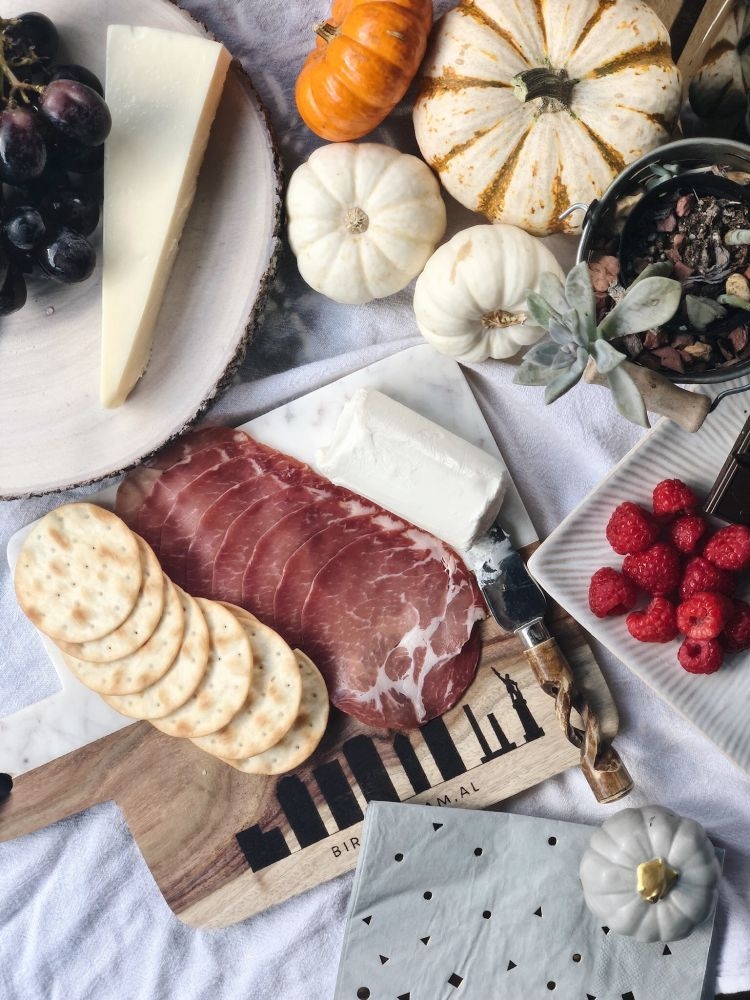 Shop my exact CUSTOM WOOD BURNING CITY Board!
Shop My Wine & Cheese Party Outfit: Romper//Bracelet//Earrings//Cheese Tray//Pumpkins
Wine and Cheese Party: The Food
The host of the party typically has out a few wines to be enjoyed as people are getting there + we provided charcuterie plates and chocolates. We love shopping for different cheeses and meats at Aldi, Trader Joe's and other stores around town. You can also ask your guests to bring an app along with their wines if you'd like.
Our top 3 wines that won this year were:
Poppy Pinot Noir
Freak Show Cabernet
Les Natures Gewurztraminer
SHOP the Wine and Cheese Party Post Here:
Heather Brown helps busy mamas of young littles who are caught in the hustle to find encouragement in their journey to true health, from the inside out, starting with the heart. Read her journey of learning to live a life well-loved
HERE!