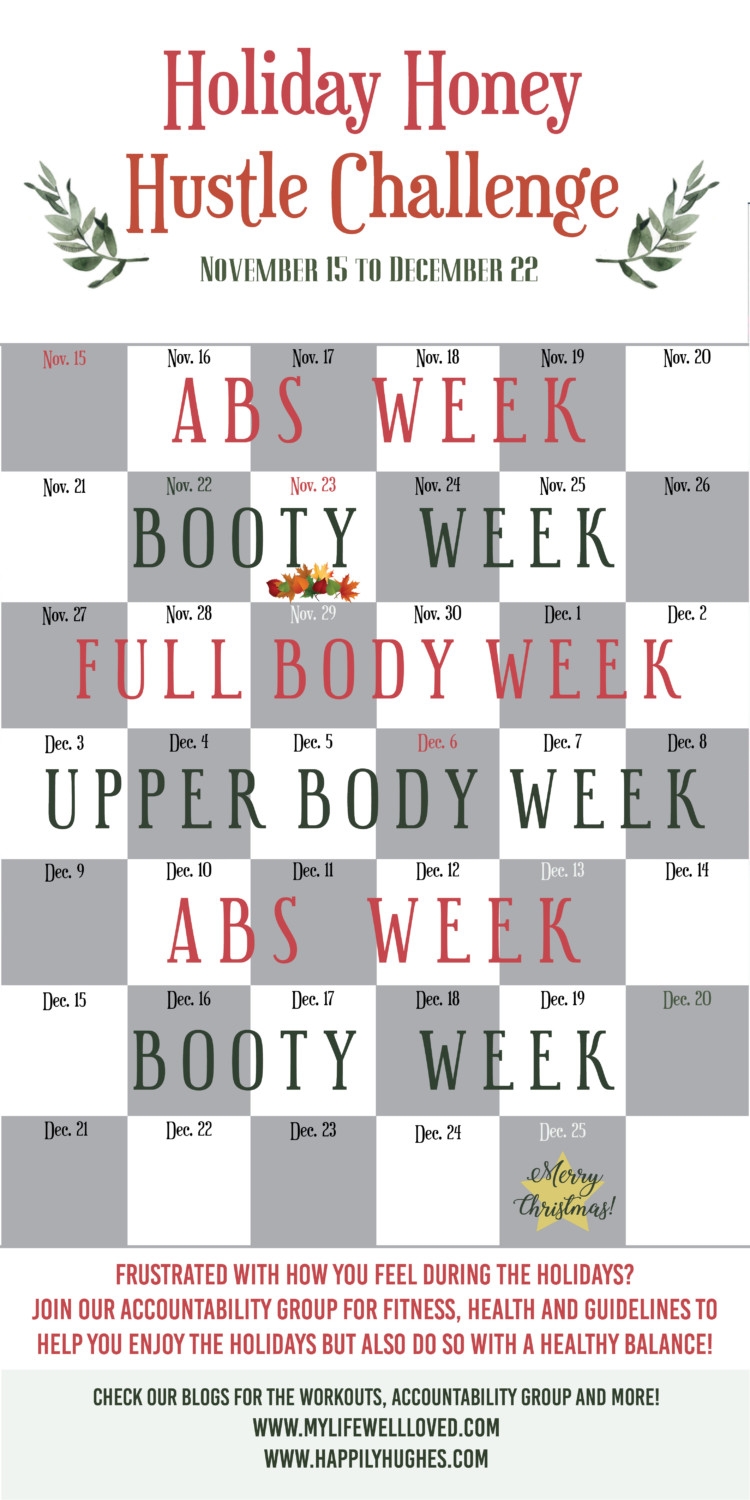 Hello my Holiday Honey Hustlers! If you are just now joining us, no sweat, just jump right in! Today is a good day to join because you can do this abs workout video in under 20 minutes and feel great about how you started your day!
In case you've missed our previous workouts, click through any of the previous posts to check them out! And don't forget to enter to win our giveaway in our Holiday Honey Hustle Challenge Facebook group on the pinned post.
---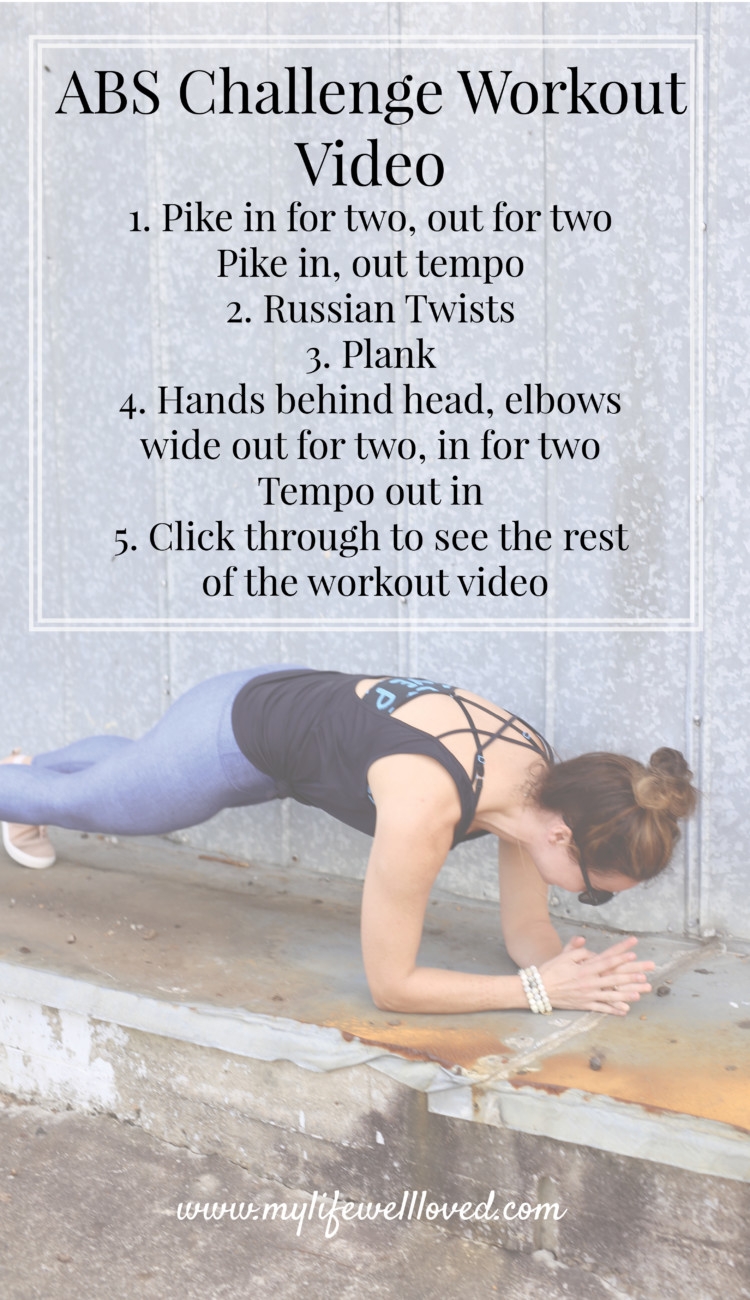 While we've been doing this challenge a lot of you have wanted to see how I've been eating so here's what is on our meal plan this week:
Breakfasts: Banana + Almond Butter or Quaker overnight oatmeal cups
Lunch: Nourish Foods Paleo Meals (Use code HEATHER15 for $15 off your first purchase!), salads or leftovers
Snacks: RX Bars, Nuts, or Paleo Granola that I shared in my favorite healthy Costco buys post, need a healthy paleo fix for all the cookie swaps? Try my Paleo Hazelnut Cookies!
Dinners: Easiest Salmon Ever + Salad, Lauren McBride's Whole30 soup y'all asked about – (I added garlic, extra sea salt, and used a rotisserie chicken instead of a whole raw bird since our store was sold out plus it was quicker, yay!), Chicken Kale Burgers from Costco + Broccoli, Eating out on Saturday
---
And now onto this week's ULTIMATE ABS WORKOUT VIDEO:
Abs Workout:
1. Pike in for two, out for two (20 seconds)
Pike in, out tempo (20 seconds)
2. Russian Twists 40 Seconds
3. Plank 40 seconds
4. Hands behind head, elbows wide out for two, in for two (20 seconds)
Tempo out in (20 seconds)
5. Forearm Plank (40 seconds)
6. Walkout Pushups (40 Seconds)
7. Sidearm Planks (40 seconds each side)
Do all of the above for 40 seconds on, 20 seconds rest.
If you've wanted to try my in-home personal trainers at HomeFit that did this video with me, NOW is the time! You can get 30% off your first month and your first session is always free to try them out! You can
contact them via their website email
or phone! Homefit would make a great gift for the busy husband or mom on the go!
How have you felt during the Holiday Honey Hustle Challenge with
Jess
and I? We hope you've felt confident, fit and fabulous…totally empowered to make healthy choices this holiday season. The good news is we're taking all this motivation into the New Year with us…stay tuned for details on joining us for Whole30 and a yoga challenge!
Heather Brown helps busy mamas of young littles who are caught in the hustle to find encouragement in their journey to true health, from the inside out, starting with the heart. Read her journey of learning to live a life well-loved
HERE!