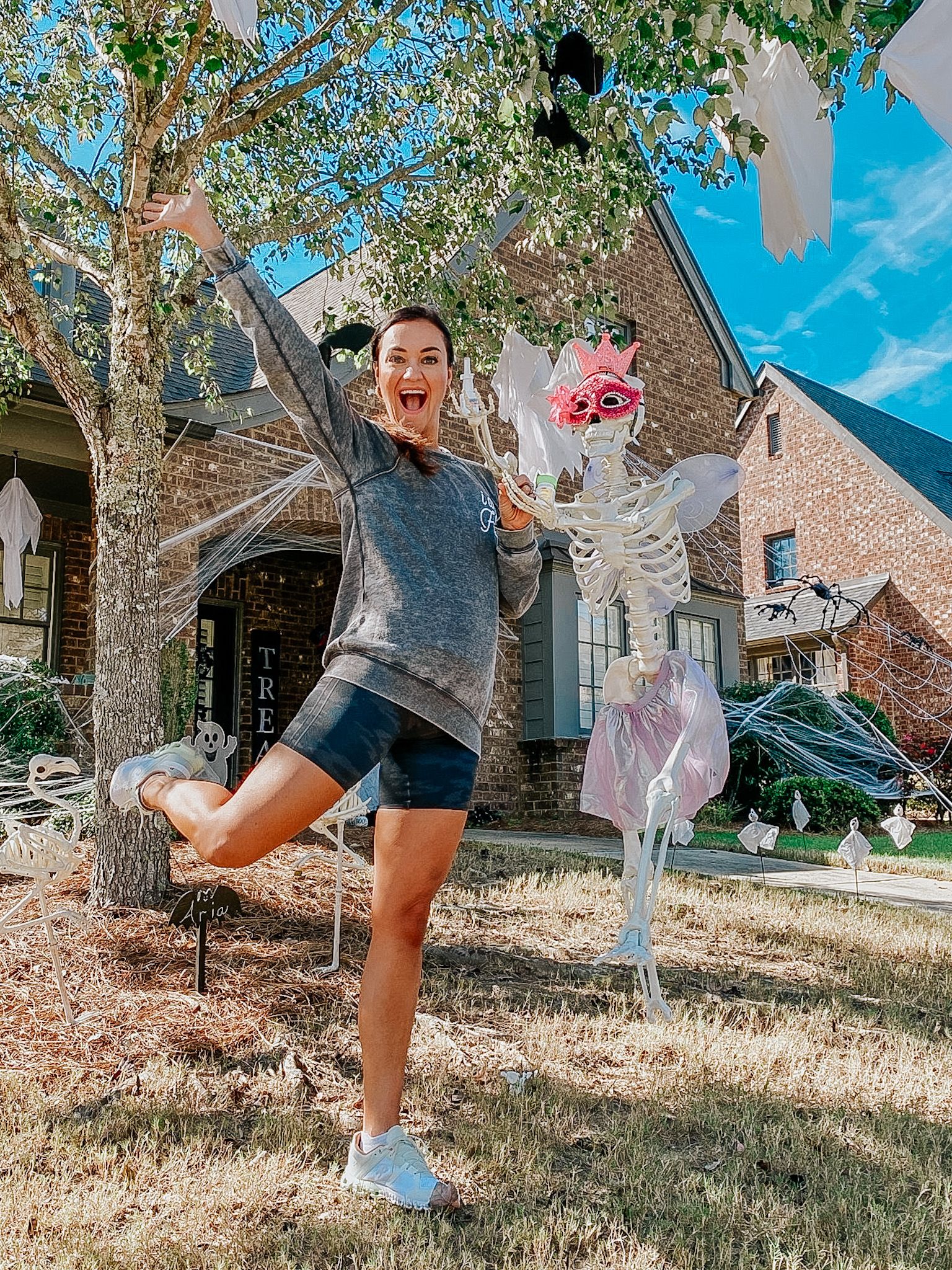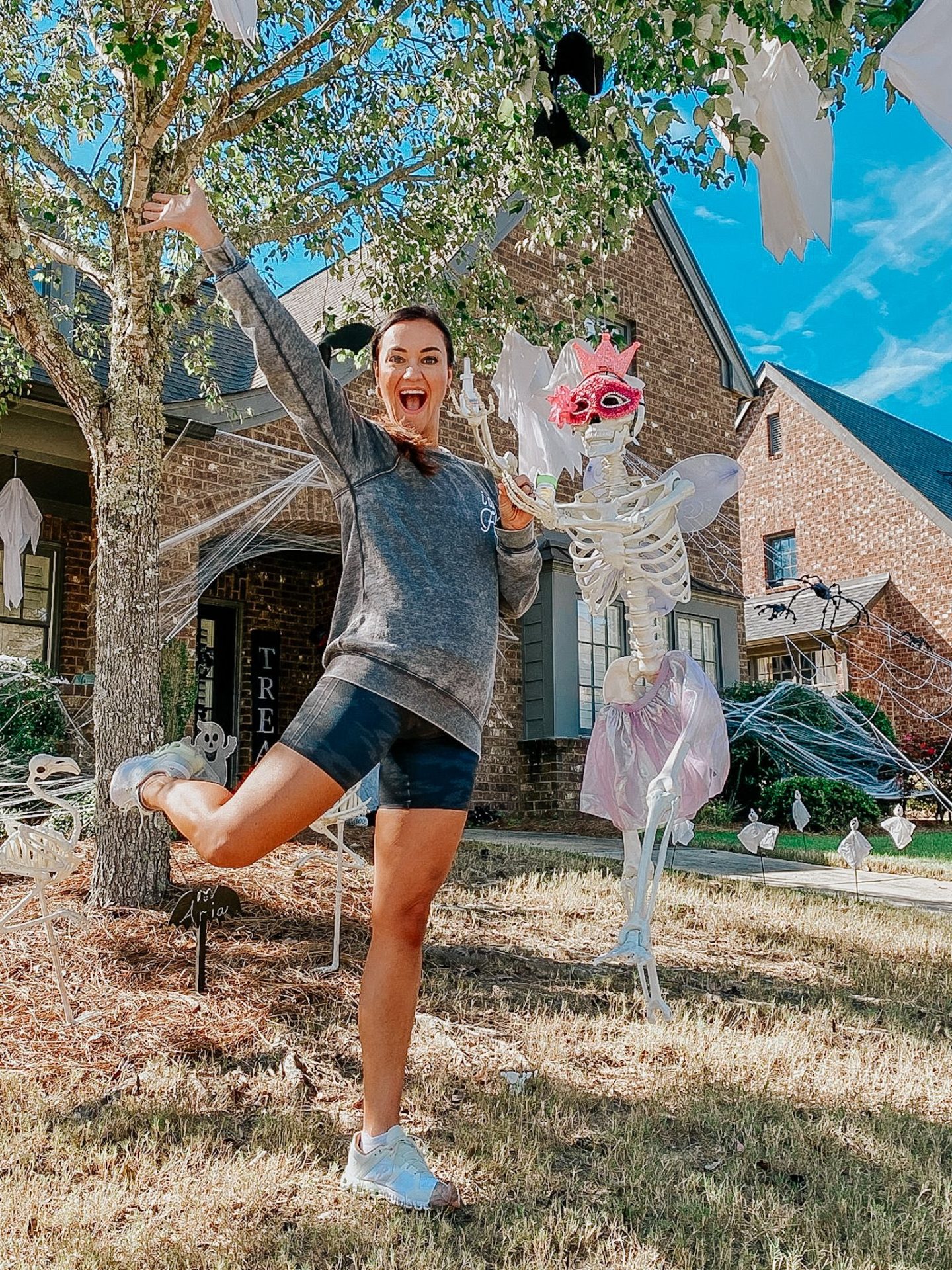 SHOP The Fall Fitness Challenge Post HERE: Light Grey Pullover fits TTS wearing size small // Camo Biker Shorts – fit TTS wearing size small // Sneakers
PSA: The Busy Mom's Holiday Planner launched and has a PRINTABLE CALENDAR for you to use for our mile a day challenge! Check it out HERE!

This fall, much like last fall, I am choosing to make a strong effort to give back to my community, family, and loved ones as well as my own body to help fuel me to keep up with all the holiday hustle and my family. In doing so, I'm hoping to bring a little more meaning to this season and leave it feeling less ragged than perhaps in years past.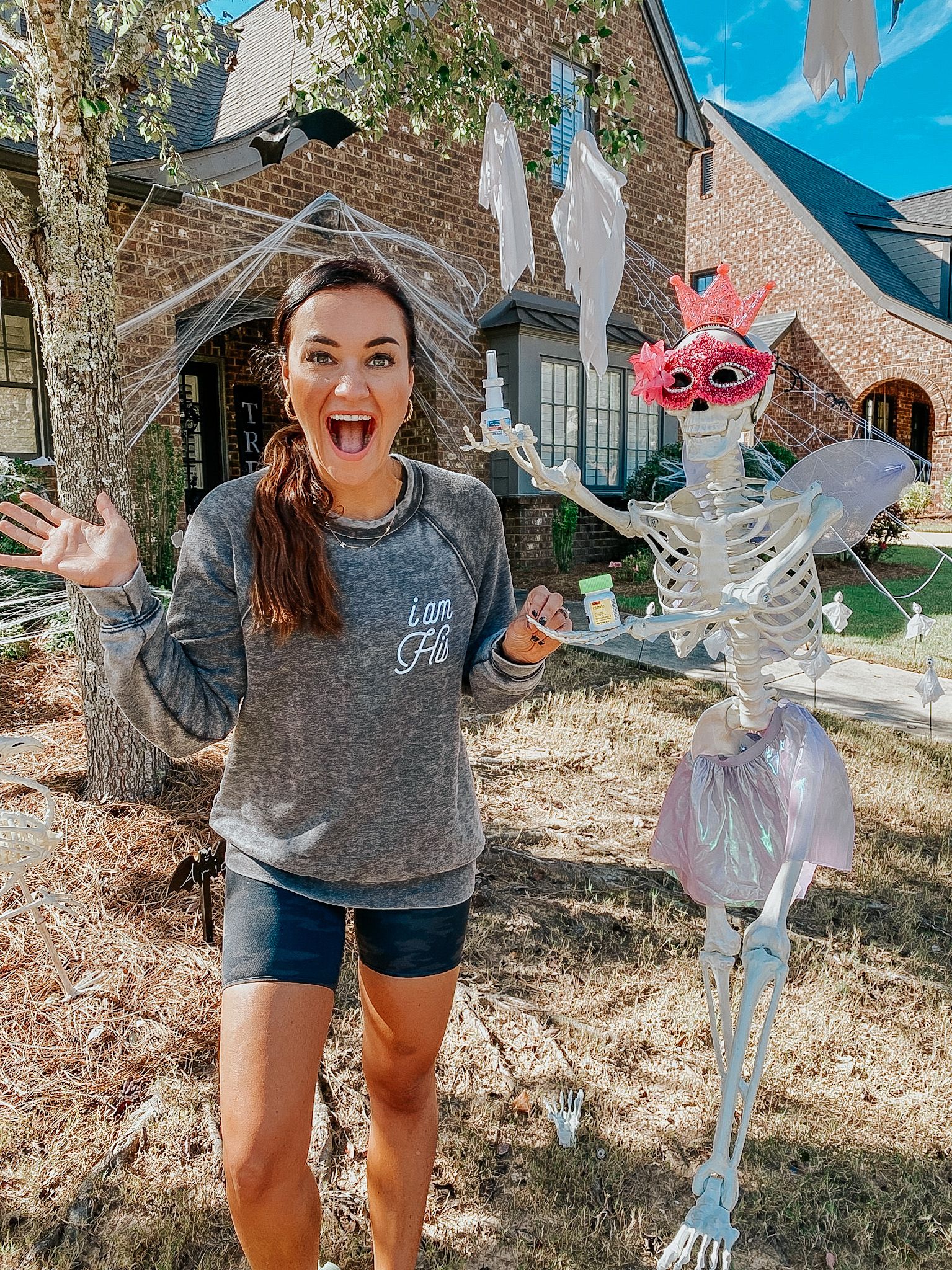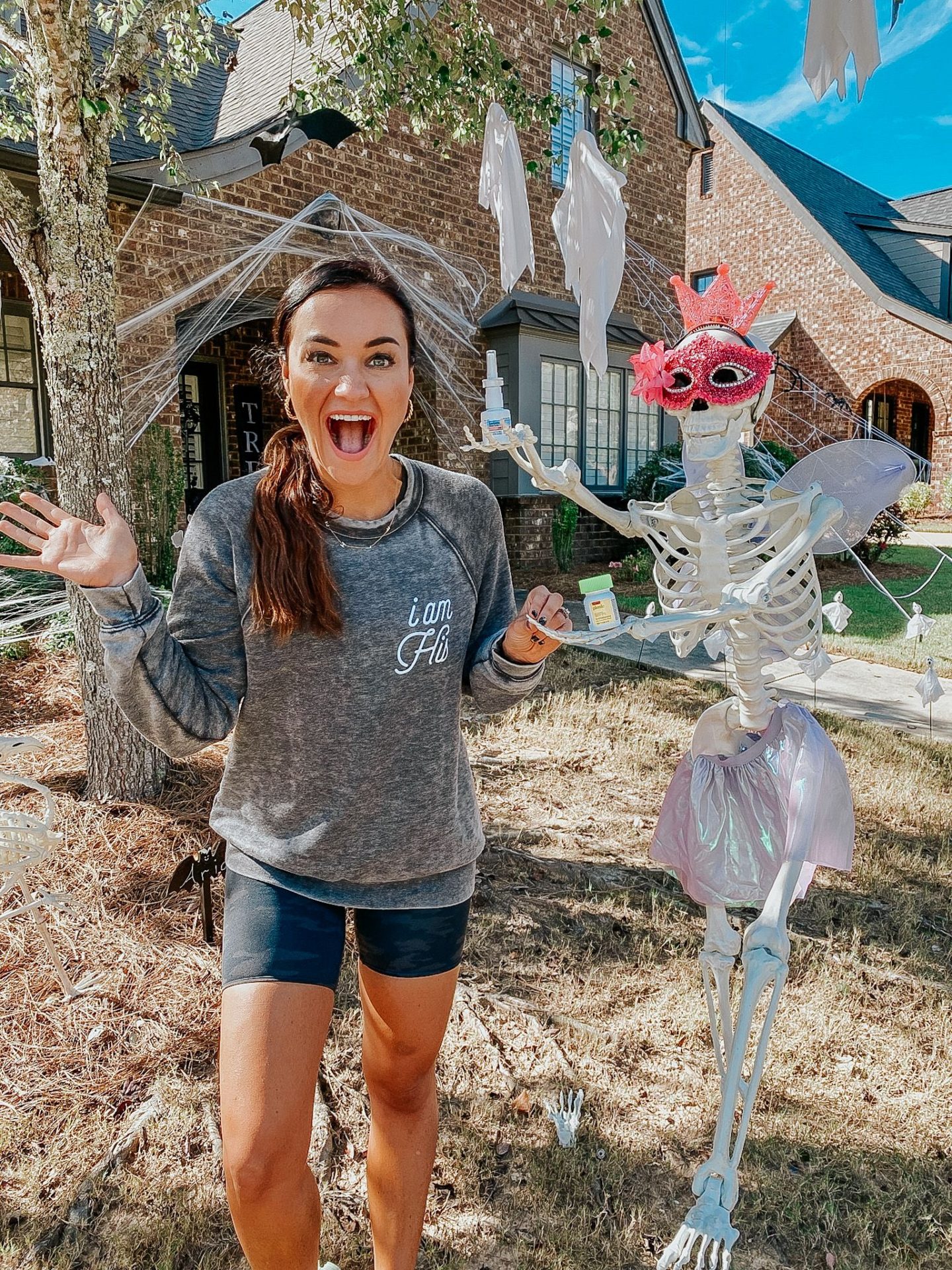 Not only am I focusing on giving back to others, but I also believe it is so vital to give back to ourselves. And what better way to give back to yourself than to commit to our Fall Into Fitness Challenge that will be part of my upcoming launch on October 1st! I truly believe you cannot pour from an empty cup, and as mamas, it is so important that we take care of ourselves, both spiritually and physically, so that we can be our best when we're taking care of our families.
My friend,
Laura
, and I are doing this challenge together! Here's what we're going to do:
Fall Into Fitness Challenge:
Complete 1 Mile Each Day
Drink 8+ Cups of Water Each Day
Share your walk, run or workout equaliing to a mile on Instagram stories and tag @mylifewellloved so I can see & share to keep everyone motivated!
My hope is that if you FUEL your body with water and get moving this will also encourage you to set healthy small goals for yourself. When you feel better, you can do more, enjoy more and savor the season more! The BEST way you can FEEL good is by fueling your body with good nutrition. I'm trying to make that EASIER for you by giving you a FALL FREEBIE of a full week's fall meal plan! You can drop your email in any of the forms on this blog post to get your FREE 7 EASY NO FAIL RECIPES sent straight to your inbox!
As part of this Fall Into Fitness Challenge, the boys and I get our 1 mile walk in by strolling around the neighborhood. If you follow along over on Instagram, y'all know that my neighborhood goes all out for Halloween! Our neighbors really go above and beyond – the boys are endlessly entertained!
I know how consuming the fall and winter seasons can be; they bring multiple holidays and lots of things added to your to-do list. As a fellow mama, my mission is to help you savor the season and be able to enjoy everything that is coming up, without getting lost in the hustle and bustle. That's why I created the Busy Mom's Holiday Planner!! It is all my best tips and tools to help you have your best holiday season yet. I promise, it's chuck full of helpful tools.
Don't forget as you're working out and getting in your water each day, make sure to tag me on Instagram so that I can repost and give everyone the motivation and inspiration they need! Who knows, there may even be a fun giveaway involved! Wink, wink!!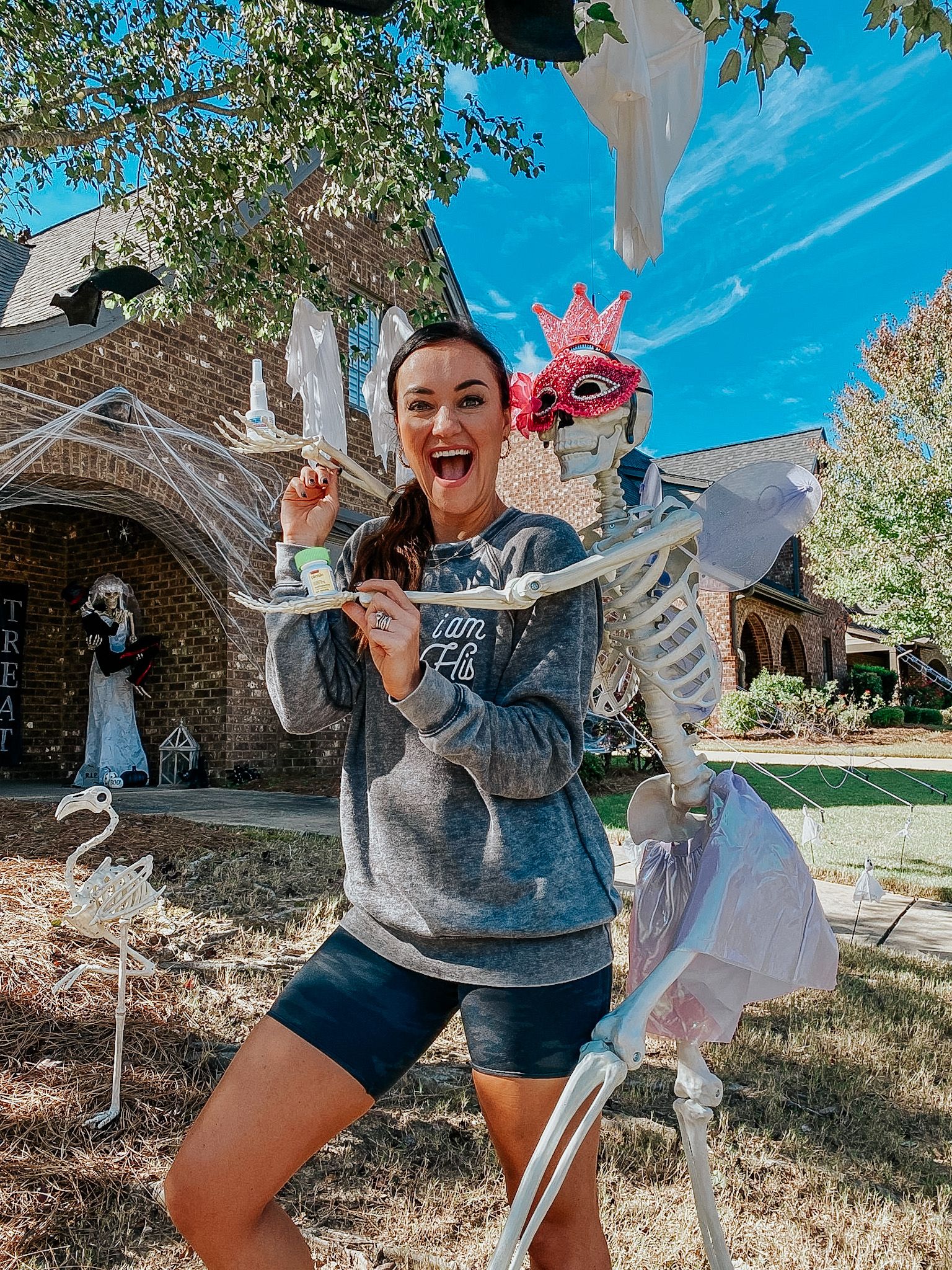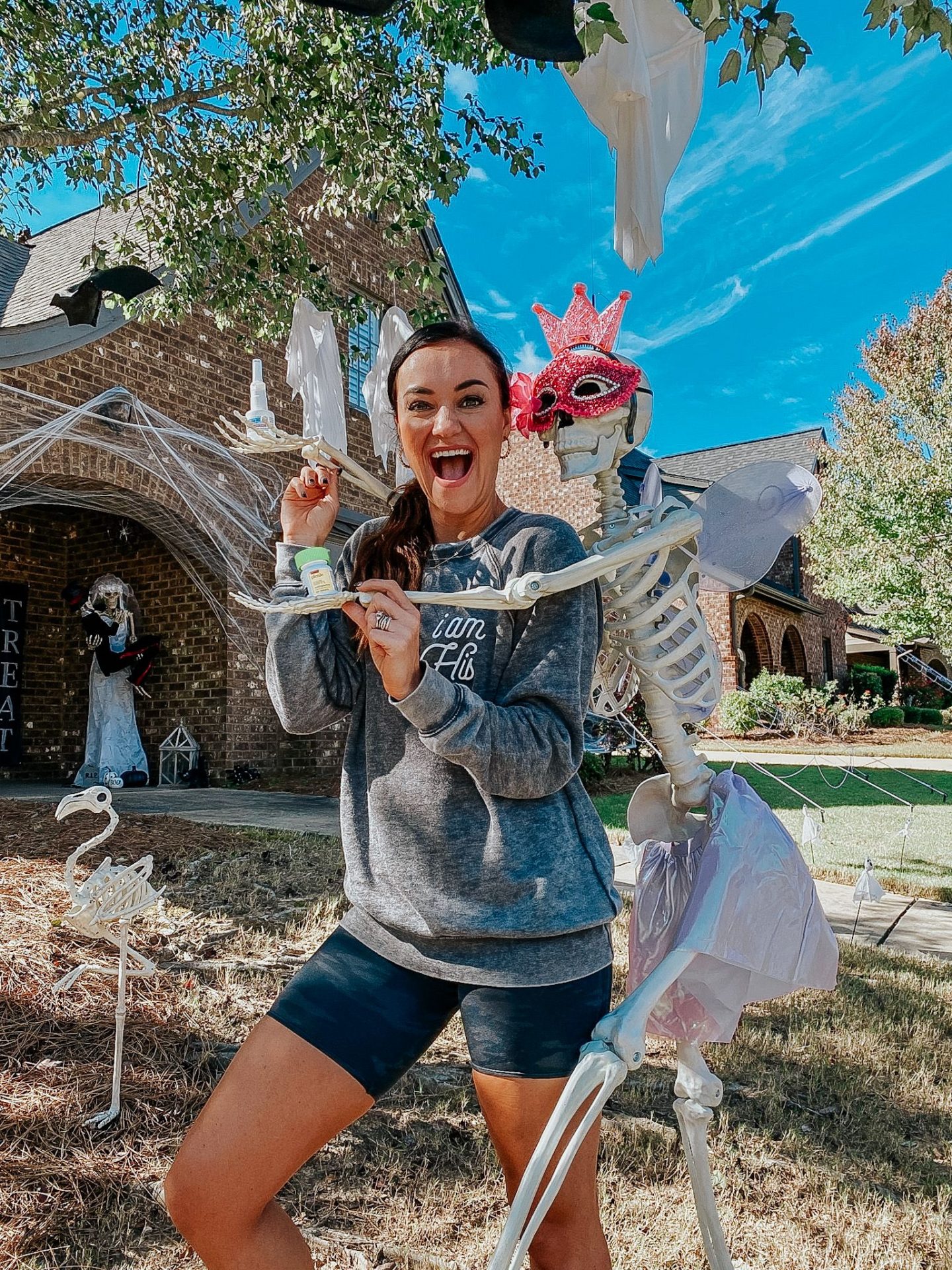 Alright friends, who's joining me in this months' Fall Into Fitness Challenge! I'm so ready, are you?! Enter your email HERE so you can grab your FREE 7 Day Fall Meal Planner!
If you want to get even more out of our Fall Into Fitness Challenge, I highly recommend joining me for the last round of FASTer Way To Fat Loss this year! If you're wanting to get stronger, slim down before the new year, and learn new healthy habits, join me HERE. Make sure you check out my personal before and after photos, as well as two amazing testimonials from the MLWL girl gang. I promise you, you won't regret it!
Check Out More Fall Content HERE:
SHOP The Fall Fitness Challenge Post HERE:

PIN The Post For Later!
Thank you to Picnic for partnering with me on this post!
Heather Brown helps busy mamas of young littles who are caught in the hustle to find encouragement in their journey to true health, from the inside out, starting with the heart. Read her journey of learning to live a life well-loved
HERE!