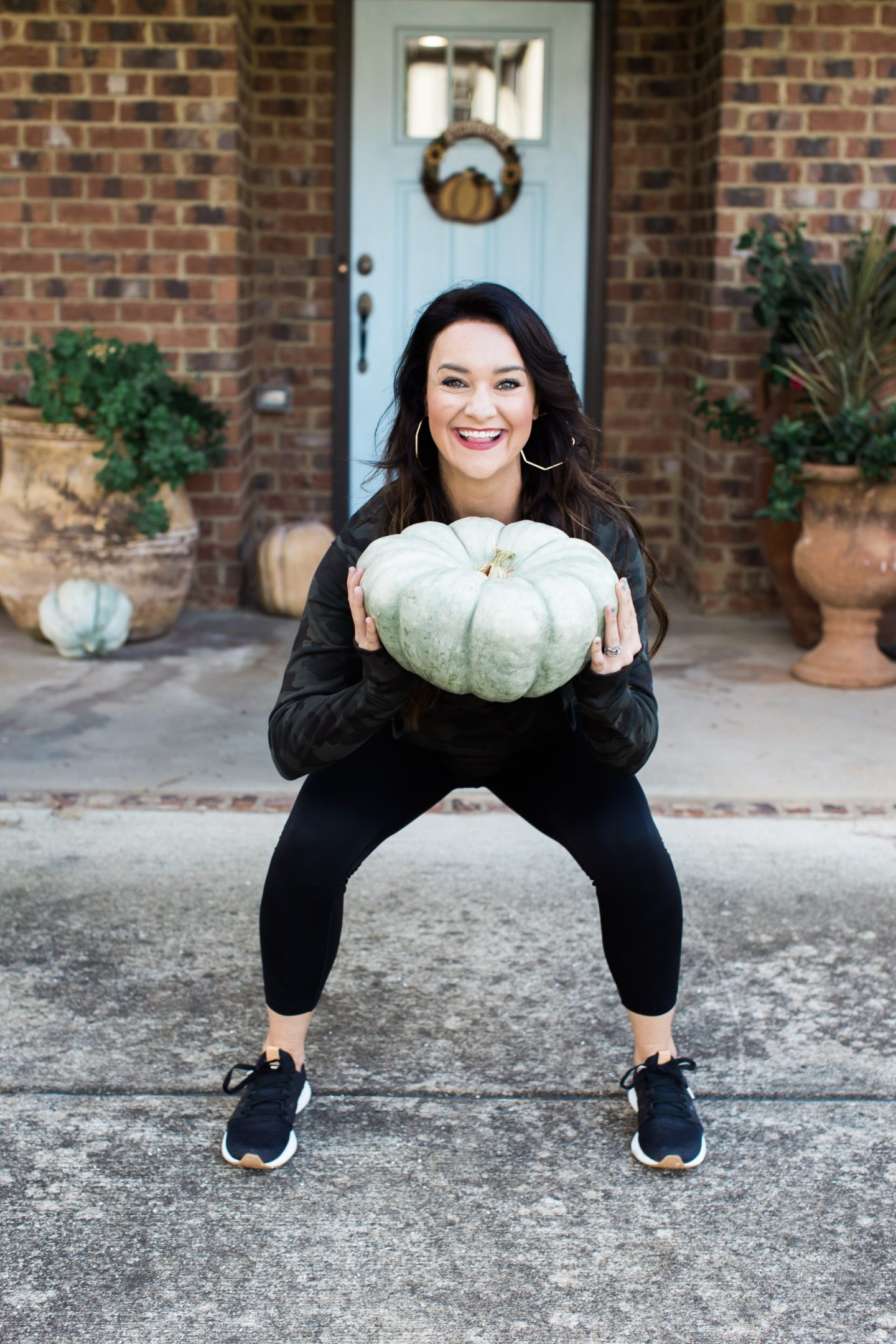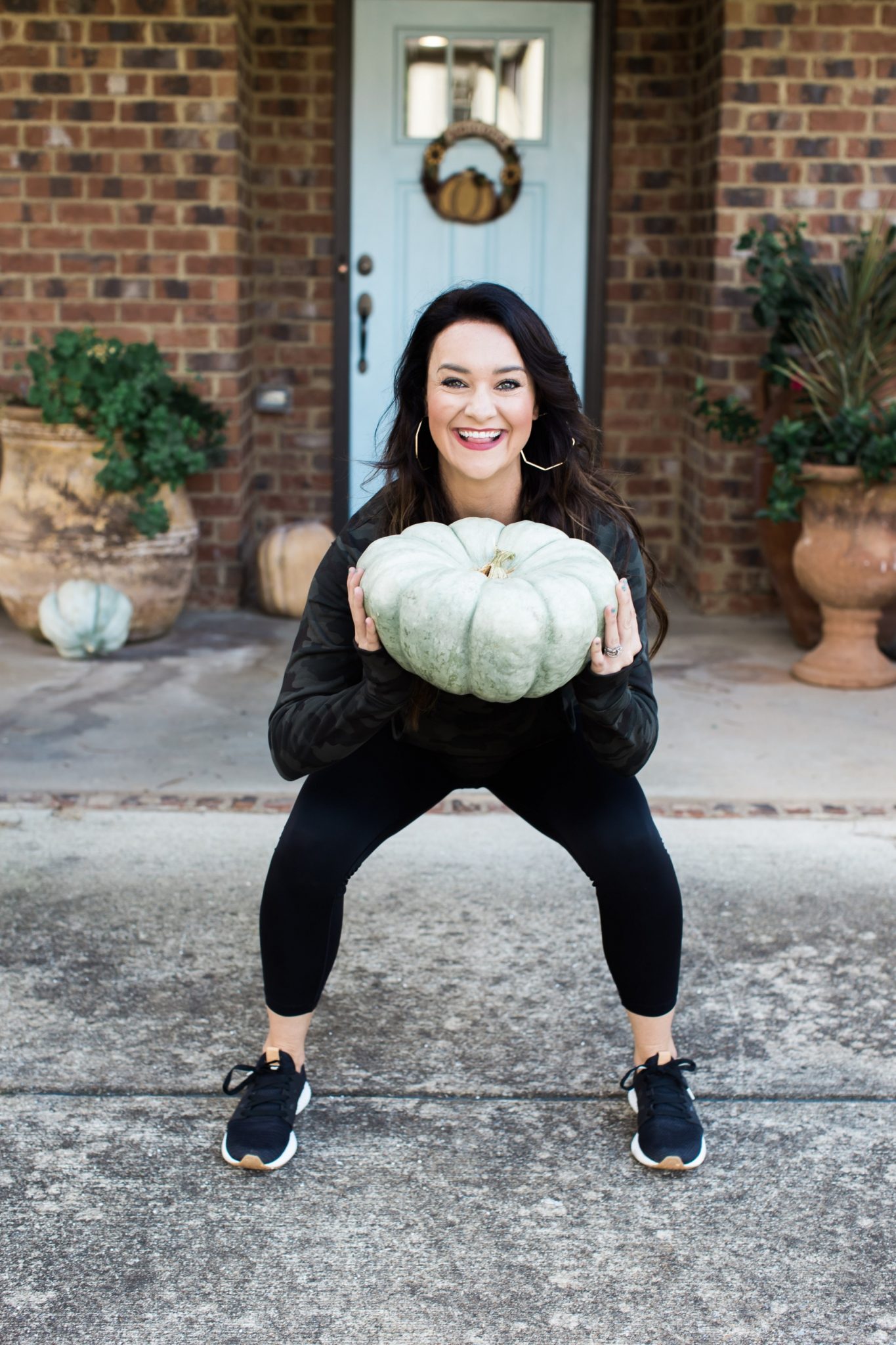 SHOP The Fall Fitness Challenge Post HERE: Camo Pullover – fits TTS wearing size small // Aerie Lululemon Dupe Leggings – fit TTS wearing SIze small // New Balance Sneakers // Amazon No Show Socks // Poppy and Rose Earrings // Similar Earrings // Fave Lip
I'm sure y'all have heard all about our Fall Into Giving Back campaign by now! If not, this fall, I am choosing to make a strong effort to give back to my community, family, and loved ones. In doing so, I'm hoping to bring a little more meaning to this season. You can learn more about Fall Into Giving Back HERE!
Not only am I focusing on giving back to others, but I also believe it is so vital to give back to ourselves. And what better way to give back to yourself than to commit to our Fall Into Fitness Challenge! I truly believe you cannot pour from an empty cup, and as mamas, it is so important that we take care of ourselves, both spiritually and physically, so that we can be our best when we're taking care of our families.
For the month of October, I will be taking part in our
Fall Into Fitness Challenge
! Will you join me? The challenge is to…
GET ACTIVE for 30 minutes every day
DRINK 8+ glasses of water
Not only will I be doing this challenge right alongside you, but I also created a FREE calendar for the month of October to help you track your progress each day. All you need to do is enter your email HERE and it will be sent straight to your inbox (along with some of my other favorite fall freebies)! If you just can't wait, here's a little preview!
I also want to focus on my spiritual health this fall. I truly believe it is even more important than our physical health. It's so important that we keep our heart's in tune with the Lord. To help you focus on that, I also put together some memory verses to help set our heart's intention for the month! Drop your email HERE and I'll make sure you get them! Here's a sneak peek for now!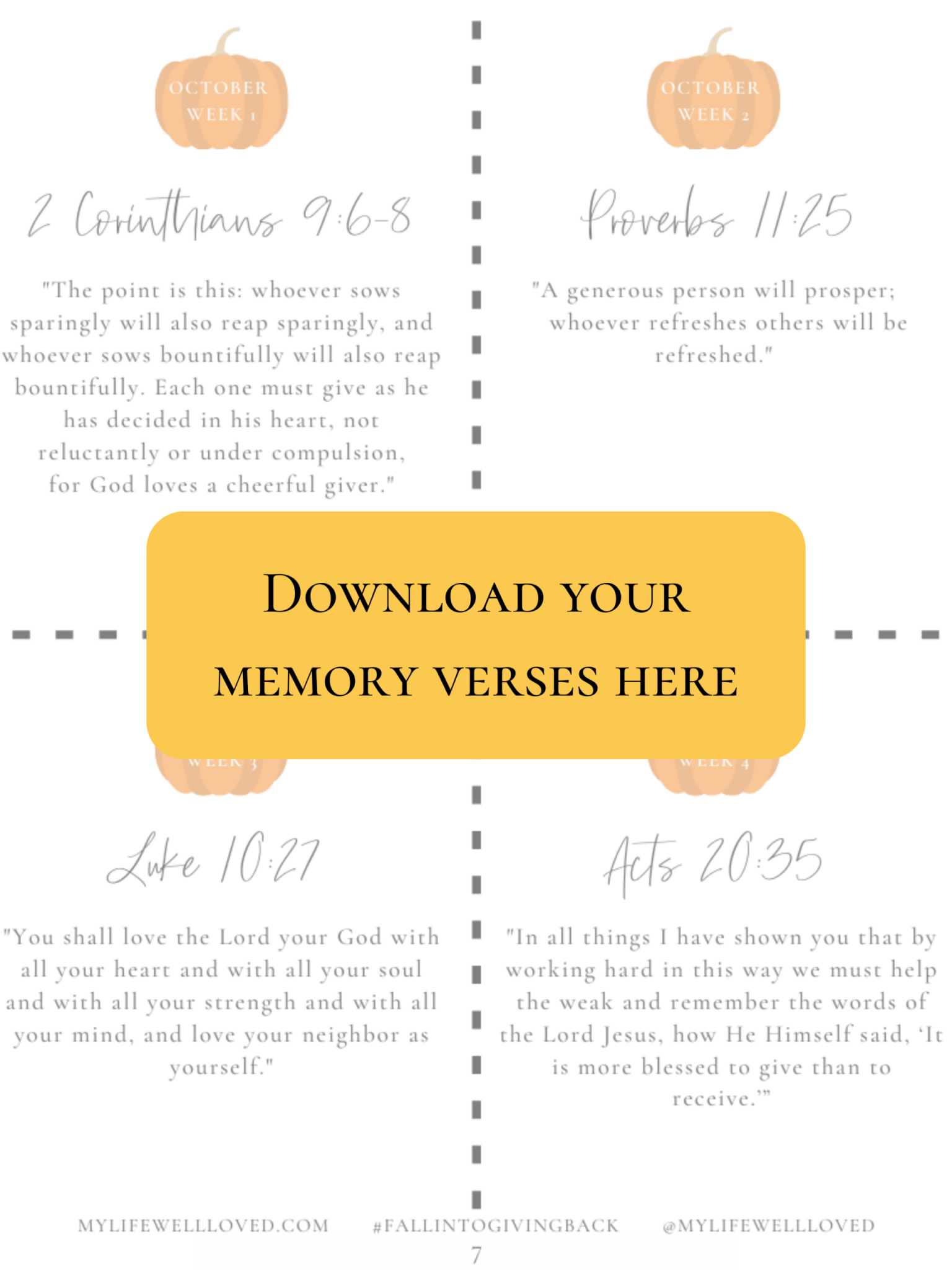 As you're working out and getting in your water each day, make sure to tag me on Instagram so that I can repost and give everyone the motivation and inspiration they need! Who knows, there may even be a fun giveaway involved! Wink, wink!!
If you want to get even more out of our Fall Into Fitness Challenge, I highly recommend joining me for the last round of FASTer Way To Fat Loss this year! There is only one more round left in 2020, which starts on October 5th… just a few days away!! If you're wanting to get stronger, slim down before the new year, and learn new healthy habits, join me HERE. Make sure you check out my personal before and after photos, as well as two amazing testimonials from the MLWL girl gang. I promise you, you won't regret it!
Alright friends, who's joining me in this months' Fall Into Fitness Challenge! I'm so ready, are you?! Enter your email HERE so you can grab your FREE fitness calendar and memory verse printables, plus so much more!
Check Out More Fall Content HERE:
SHOP The Fall Fitness Challenge Post HERE:

PIN The Post For Later!