It's that time of year again…
Football games, backyard bonfires, cozy movie nights, fall festivals, pumpkin everything, and LOTS of time gathered with friends & family! But how do we savor it all?

Do you ever feel like you're so caught up in the must-do's that you miss out on the want-to's?
During one of my planning sessions before we started a busy school week, I realized how much tension there is in our lives between the stuff we HAVE to do and the stuff we WANT to do. Snuggles with littles, date nights, family games – these are priceless and so important. But they can get put on the back burner thanks to jobs, early mornings, errands, after-school activities…. sigh. All. The. Things.
We must pack lunches and figure out dinner every night for our family and do laundry and help our kids with homework and show up to our commitments with work, school, church…
But if you're anything like me, I also really want to make special memories with my boys while they're little. I want to go to pumpkin patches and sprinkle fall throughout our home, and bake yummy treats in the kitchen.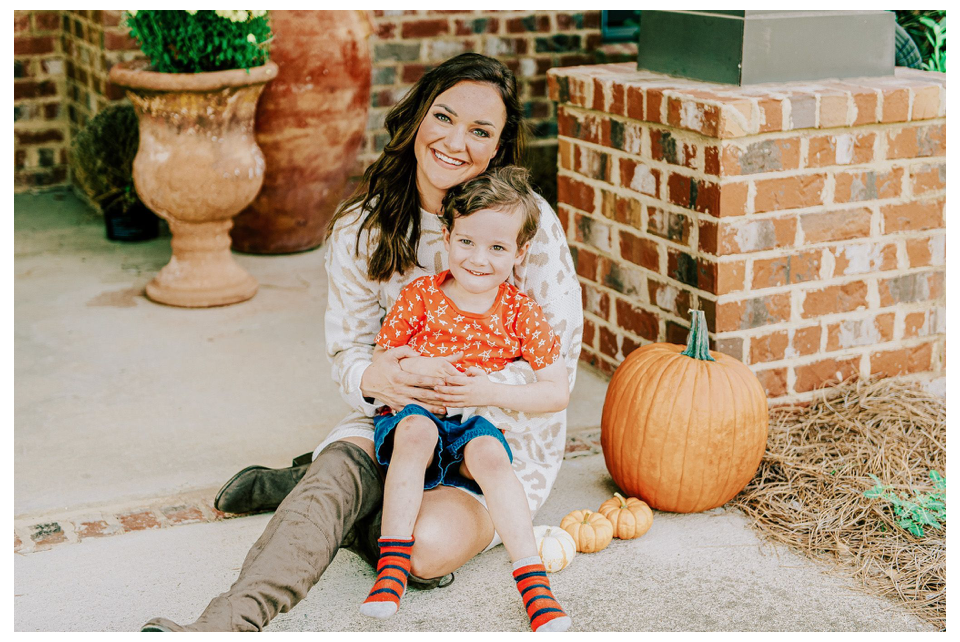 But here's the thing. Something has to give. One of the reasons I swear by meal planning? It's a choice to take one thing out of the equation and free up life space for things like cuddles and memories. I sat down right then and jotted down 7 dinner ideas that I knew would take minimal effort and budget-friendly ingredients.
Maybe I'll make all 7 recipes in 1 week or maybe I'll only make 1 recipe over the span of 7 weeks… my goal is to simplify the thought process of figuring out the daily, daunting question of… "What's for dinner?"

The same goes for you! You can choose to use all 7 in one week or rotate them throughout the cold months. Pro tip: keep the ingredients for at least a few of these recipes stocked in your freezer and pantry and BAM, you are prepared for whatever this crazy season throws at you!
Are you in the mood for a freebie today? How about 7 no-fail dinner recipes, all in a cute printable (or screenshot-able) format?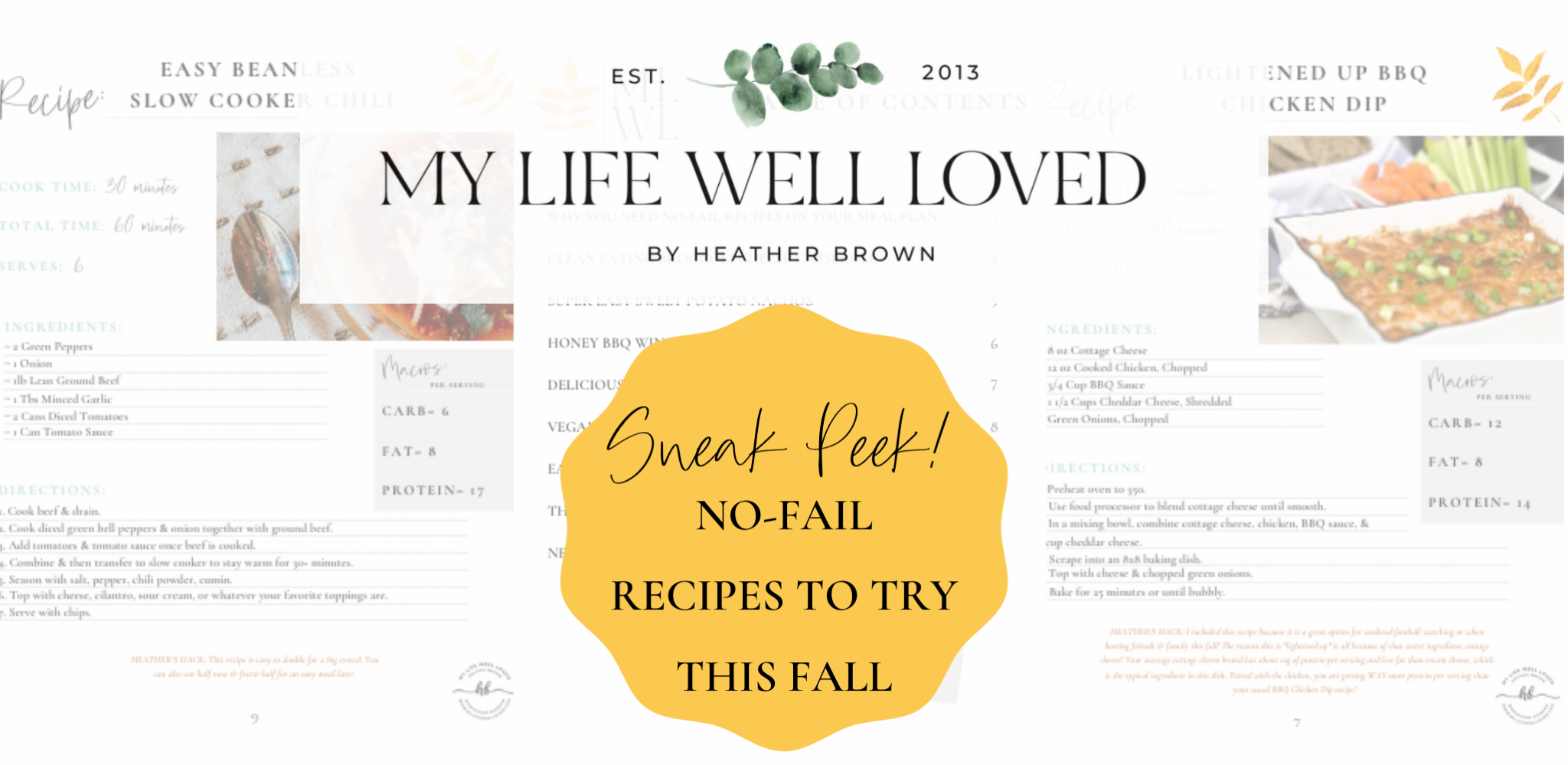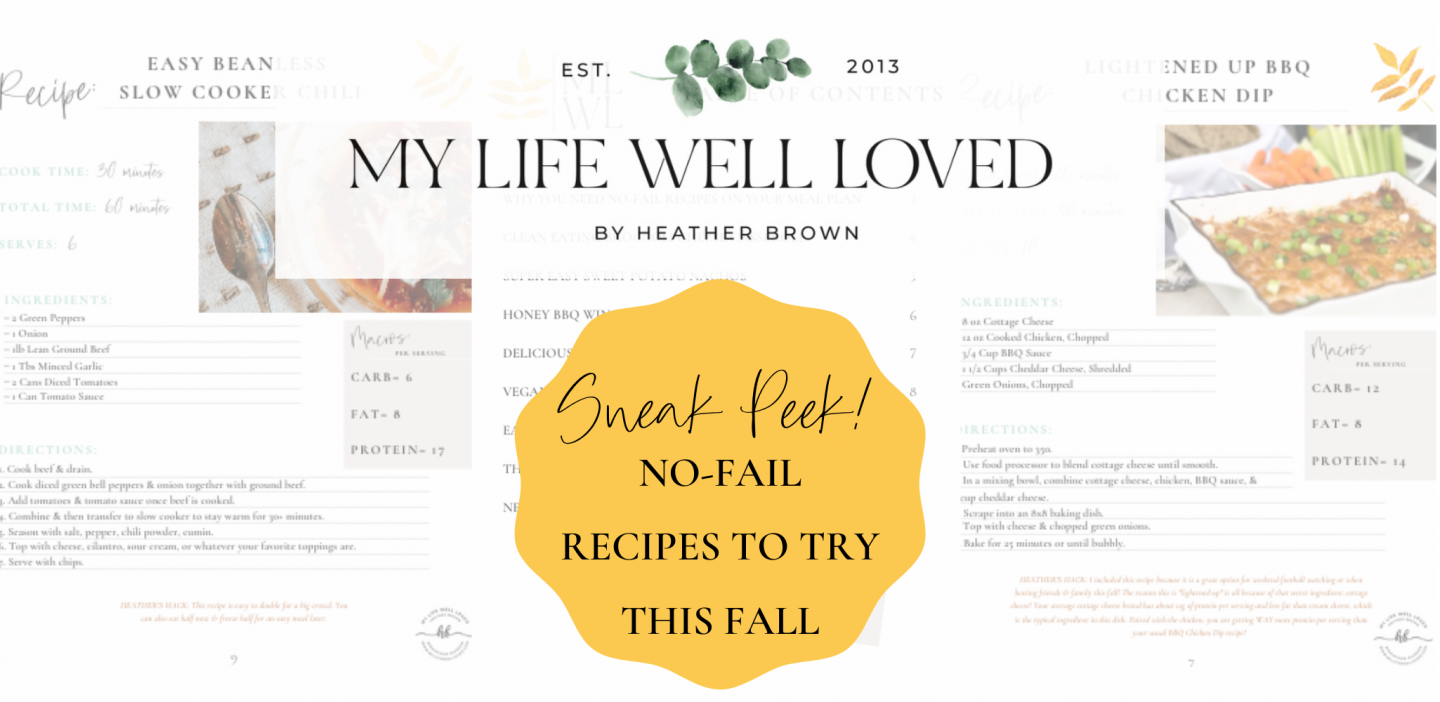 I couldn't figure this out for myself and not share it with YOU so today I am giving you a FREE resource with a full week's worth of no-fail healthy fall dinner recipes to simplify meal planning in September, October, and November!
These 7 recipes meet my no-fail criteria:
Minimal ingredients

Affordable & cheap to feed the family!

Quick & easy

Healthy

Crowd pleasers

Macro friendly (and macros are included on each recipe card!)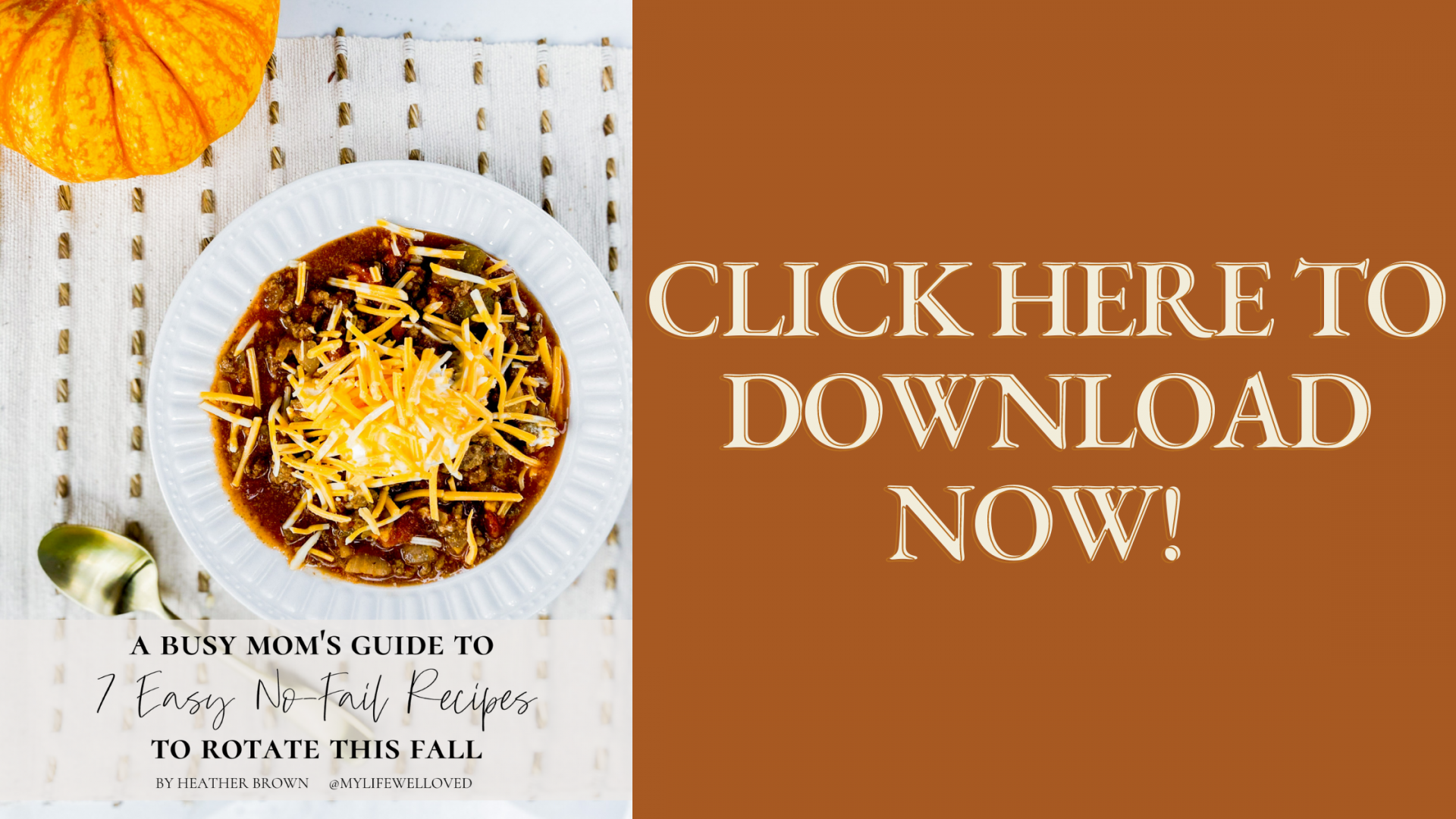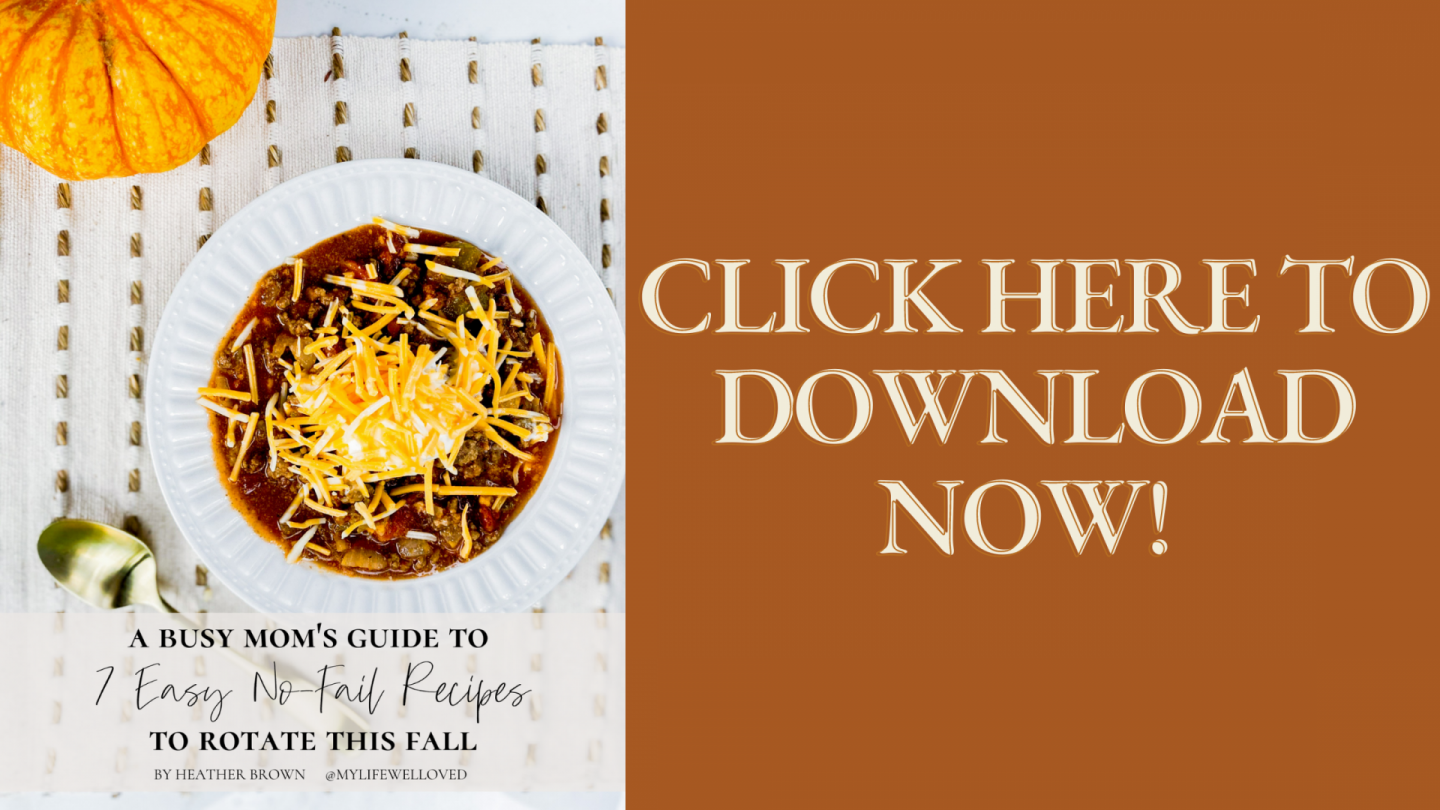 I want to share those with you, completely for FREE! Make a decision right now to incorporate my crowd-pleasing recipes into your weeknight and watch your time open up a bit! (Don't forget, cheat nights are a thing, so don't be afraid to throw in a bonus Chick-Fil-A or pizza night!)
I got you, friend!
PS: FASTer Way To Fat Loss friends, every recipe in this guide includes macros! Say hello to simplified, macro-friendly meals to help you stay on track amidst the sugar rush of the holidays. If you'd like more information about the 6 Week FWTFLProgram or if you're interested in joining the next round starting 9/27, CLICK HERE!
Heather Brown helps busy mamas of young littles who are caught in the hustle to find encouragement in their journey to true health, from the inside out, starting with the heart. Read her journey of learning to live a life well-loved
HERE!