I've shared the story of how Eric and I got engaged with y'all before, but today I'm sharing our wedding photos for the first time EVER on the blog! We are celebrating our 13th wedding anniversary today and so it seemed apropos to finally get to share these treasured memories with you guys. I can't believe we have been married 13 years! Truly, how wild is that.
I'm not saying that our marriage is easy, in fact, I'm staying the exact opposite: marriage is incredibly difficult. Some years are harder than others but every year provides new opportunities for growth, change and betterment OR for your marriage to get worse. It's up to you! This year as we celebrate our 13th wedding anniversary, I love looking back on that special day and how we prepared for it.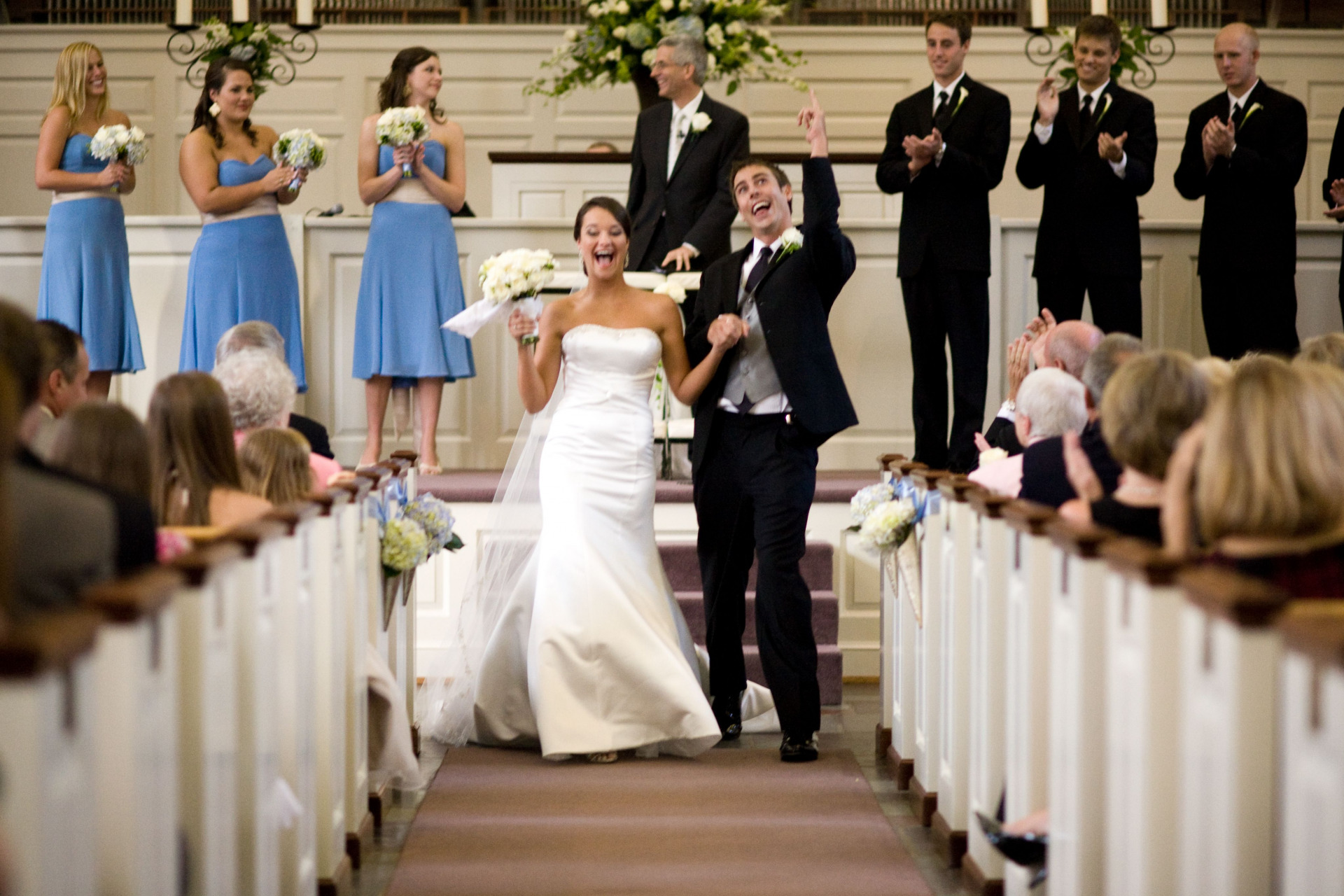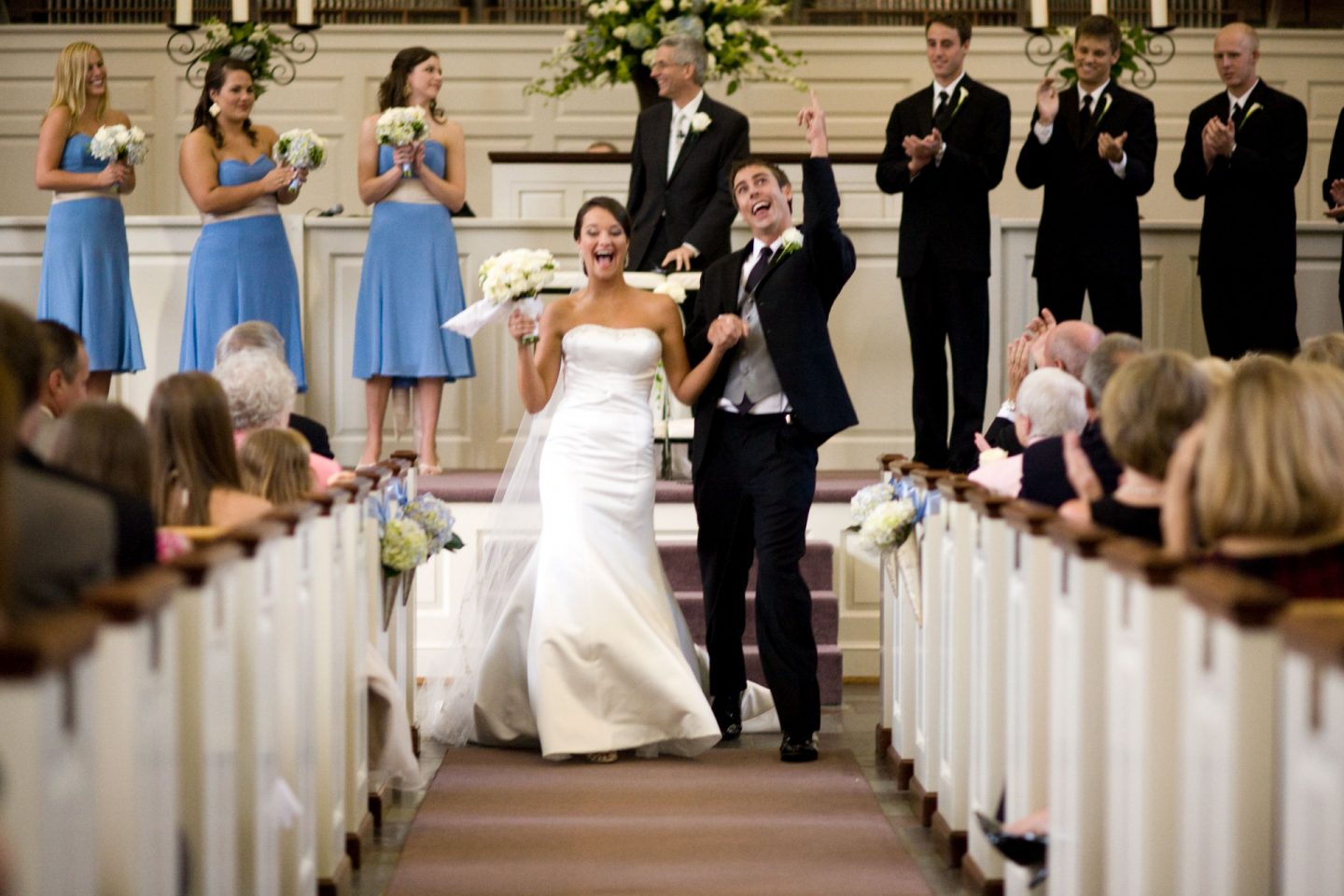 One of the things that we learned early on in our marriage from our premarital counseling and then also from our first married Small Group is that you're never stagnant in your marriage. You're either actively working at making it better, or you're sliding backwards and making it worse. There is no standstill in marriage, and I think that that's one thing that has always really stuck out to me.
There are times, of course, I might forget that in the moment. However, it's a really good reminder that I always like to come back to. I would love to recommend some of our favorite marriage books here:

Now that we've reached our 13th wedding anniversary, I'm remembering that our wedding was a long time ago so unfortunately a lot of the vendors that we used are not even in business anymore, but we did use Jason Morales for our wedding videography and Bob Miller (both Samford friends) for our photography.
If I can give you ANY advice about your wedding day, it's the take little snapshots in your head! The day goes by so fast so it's important to stop, take a breath and soak it all in. Enjoy it! Standing here today, I truly cannot believe we are celebrating our 13th wedding anniversary.
The Wedding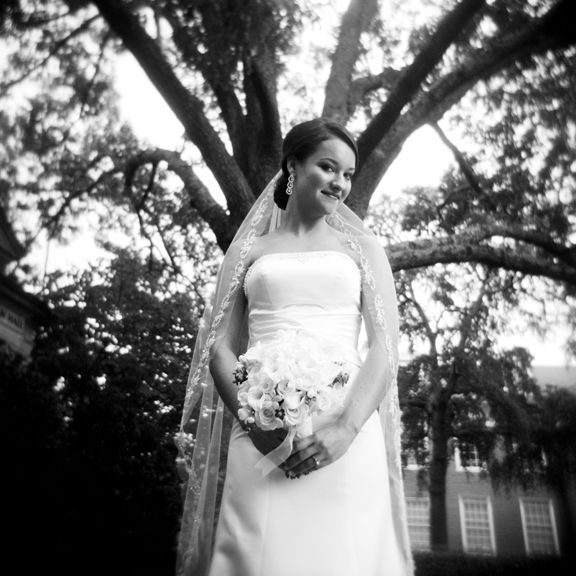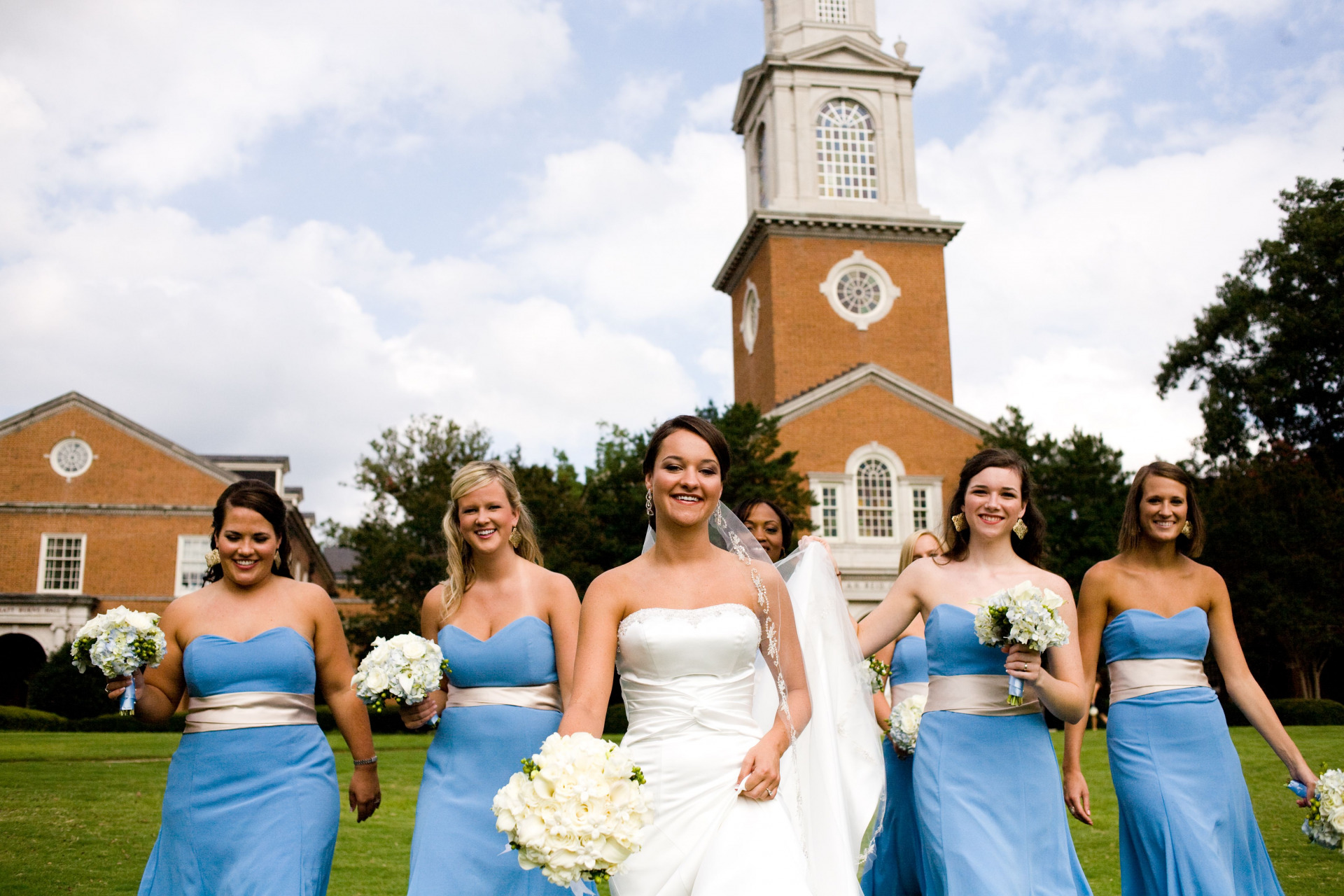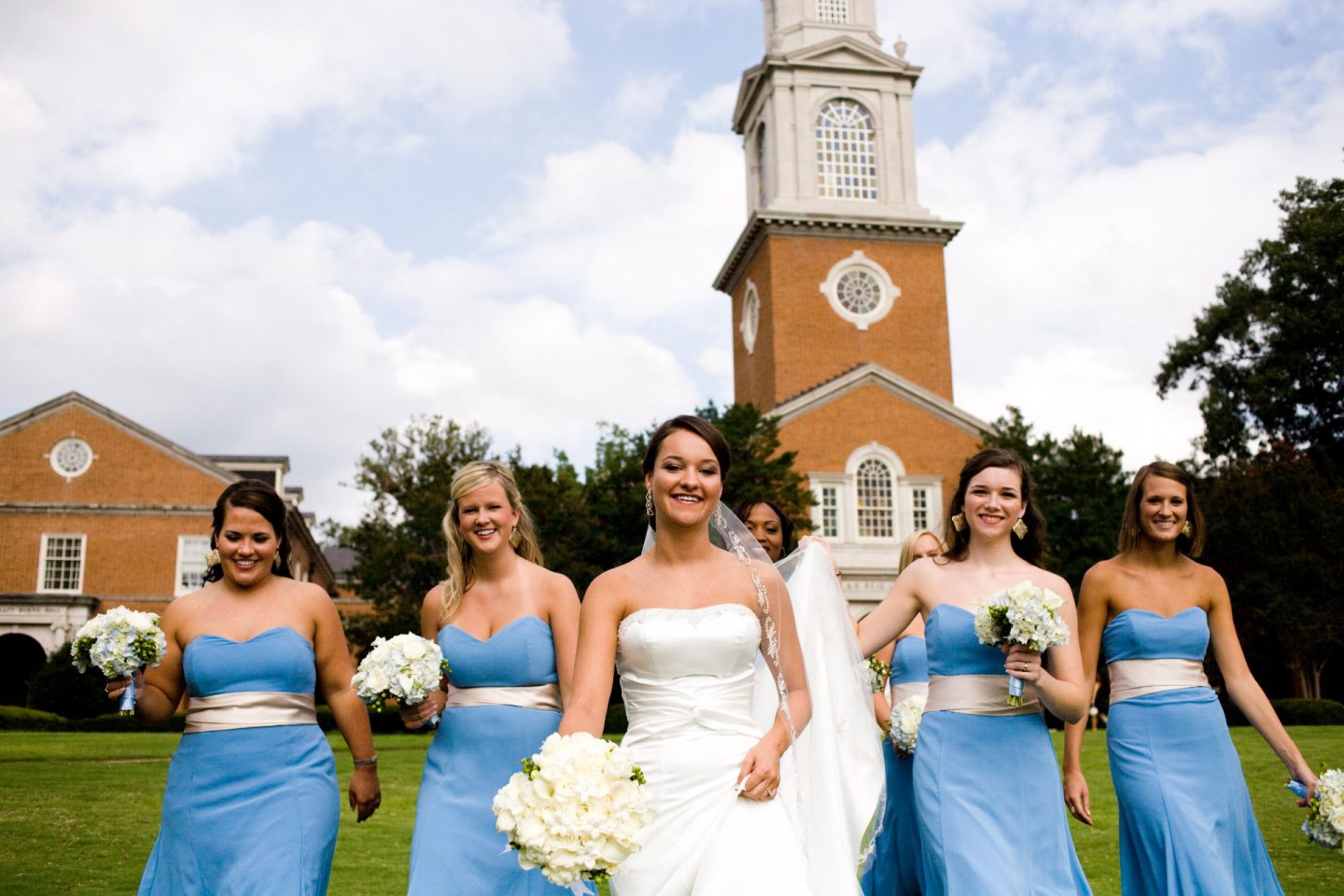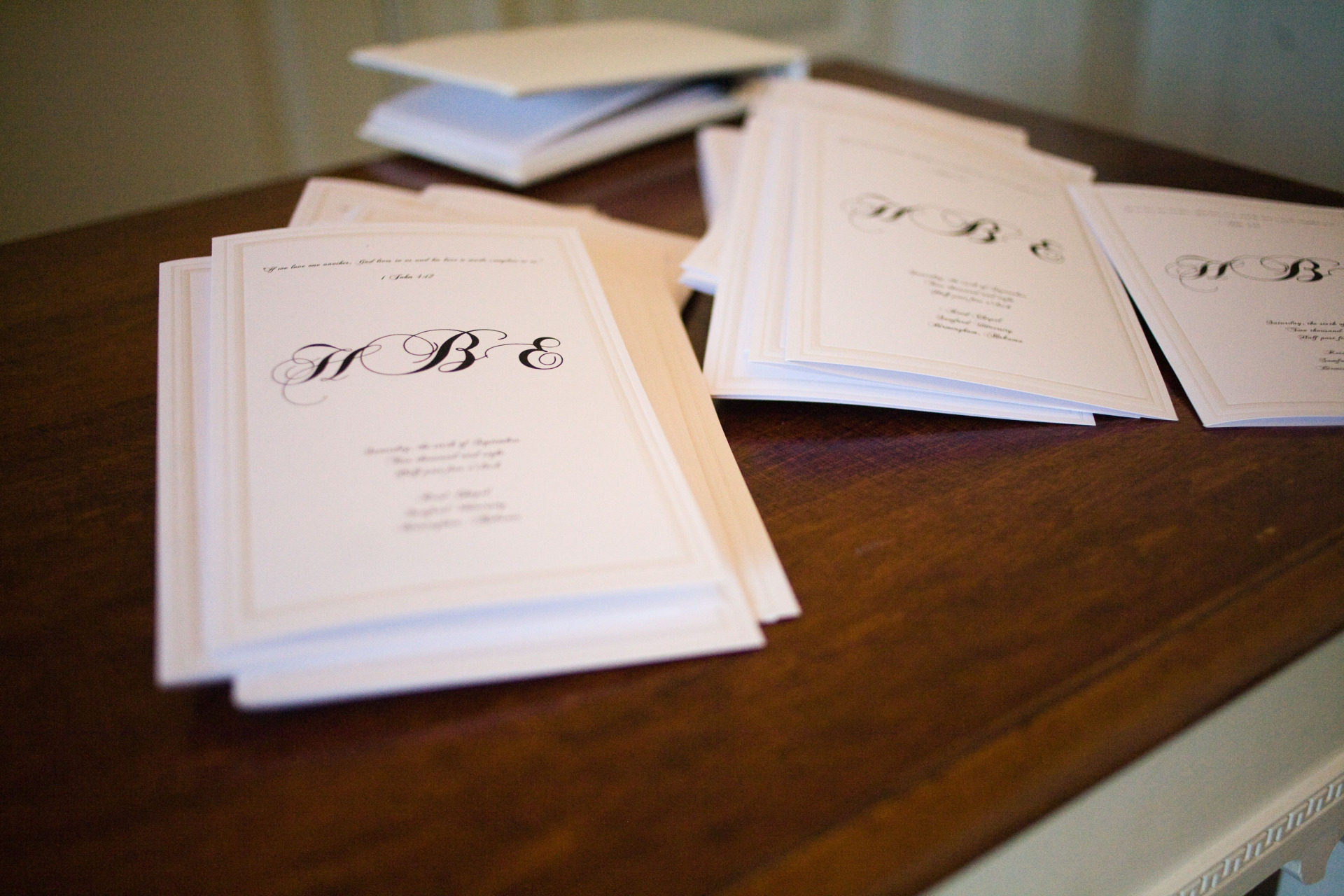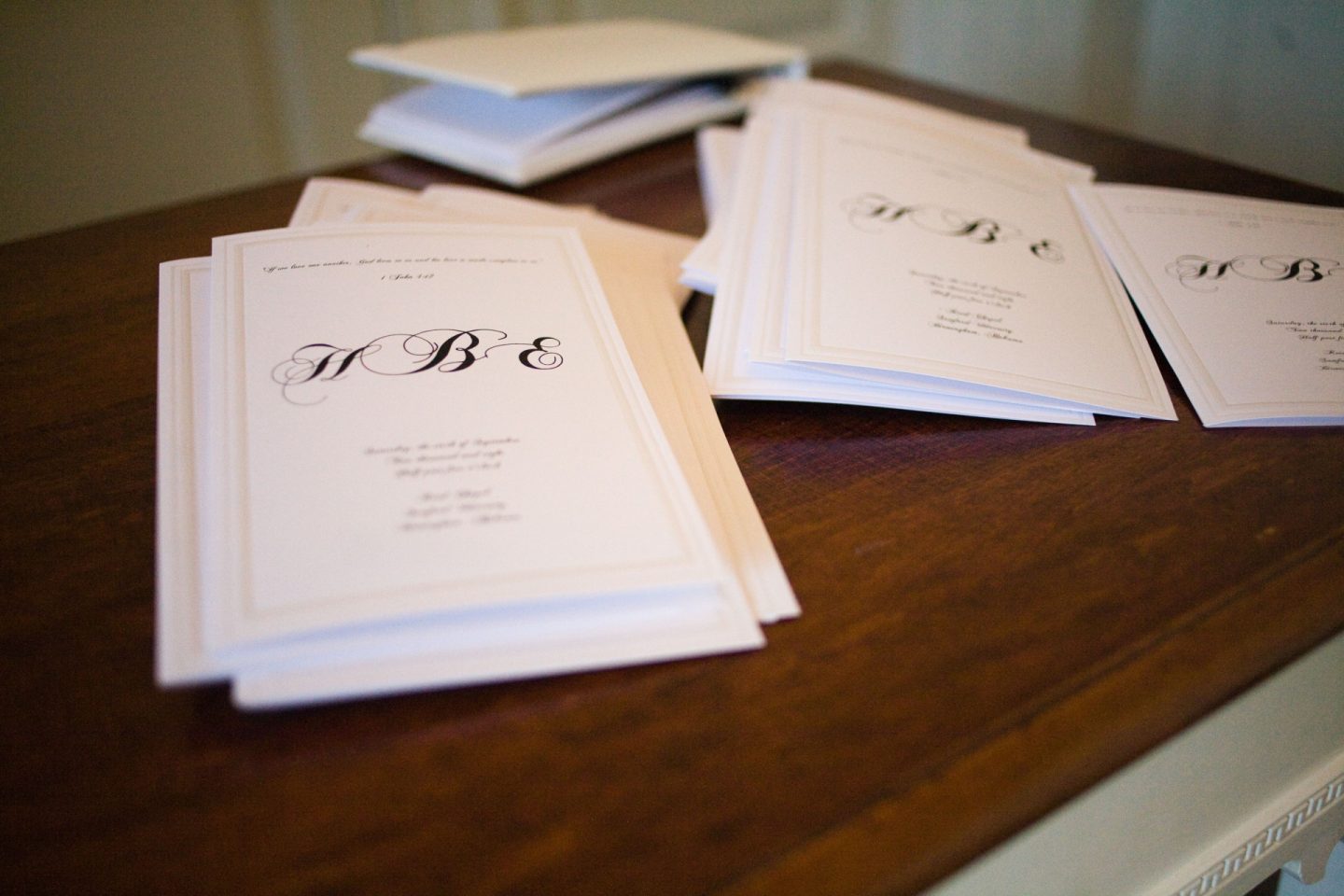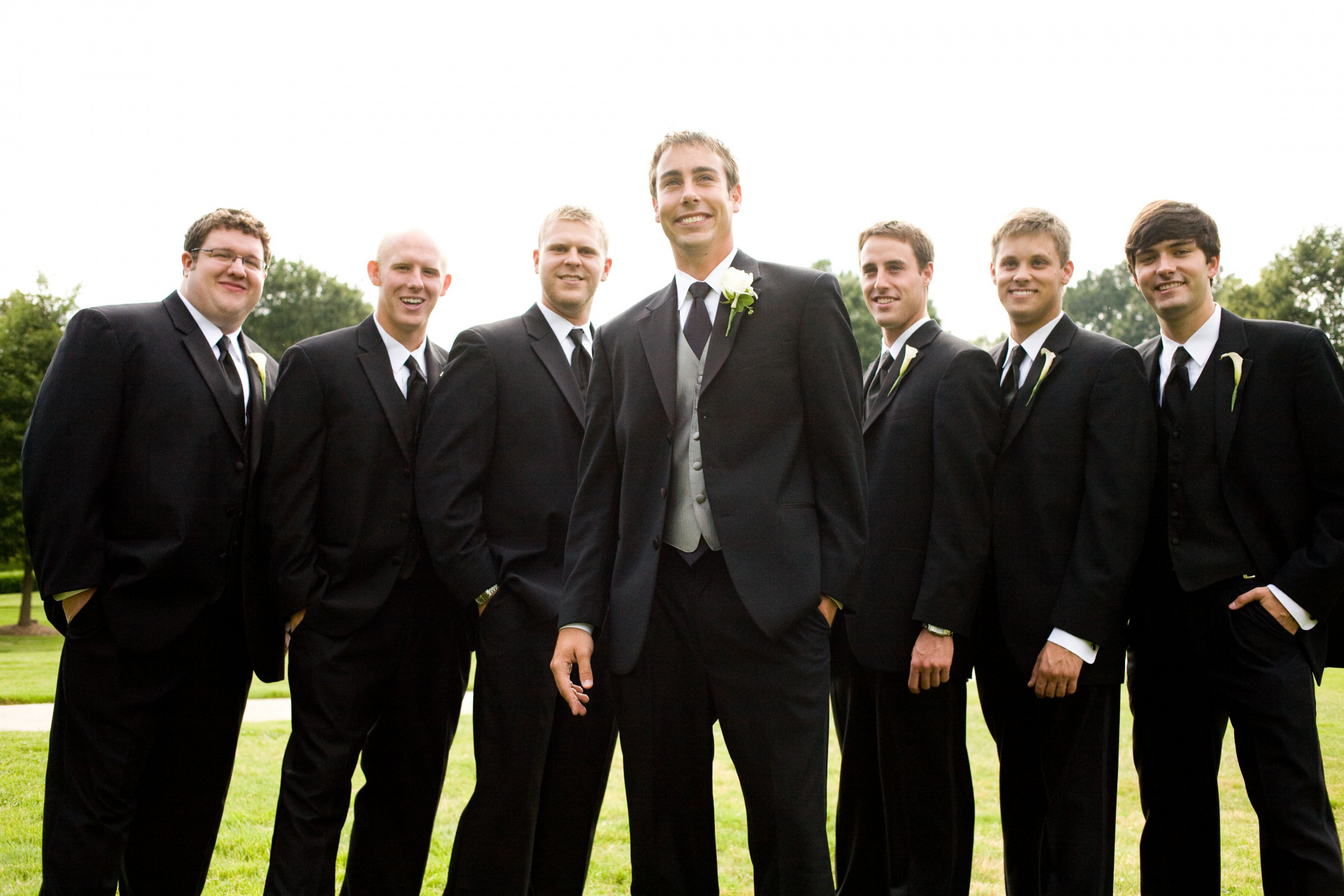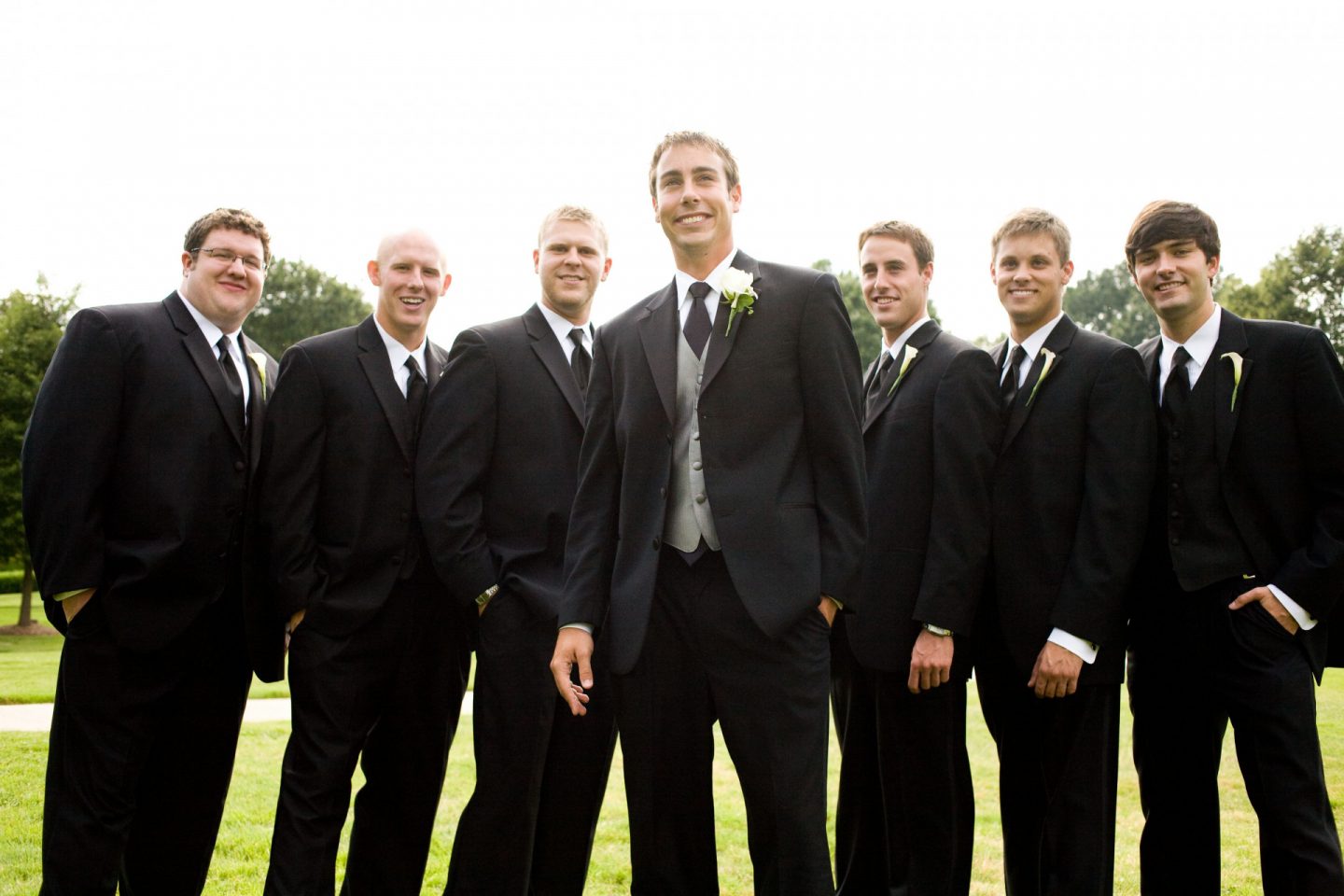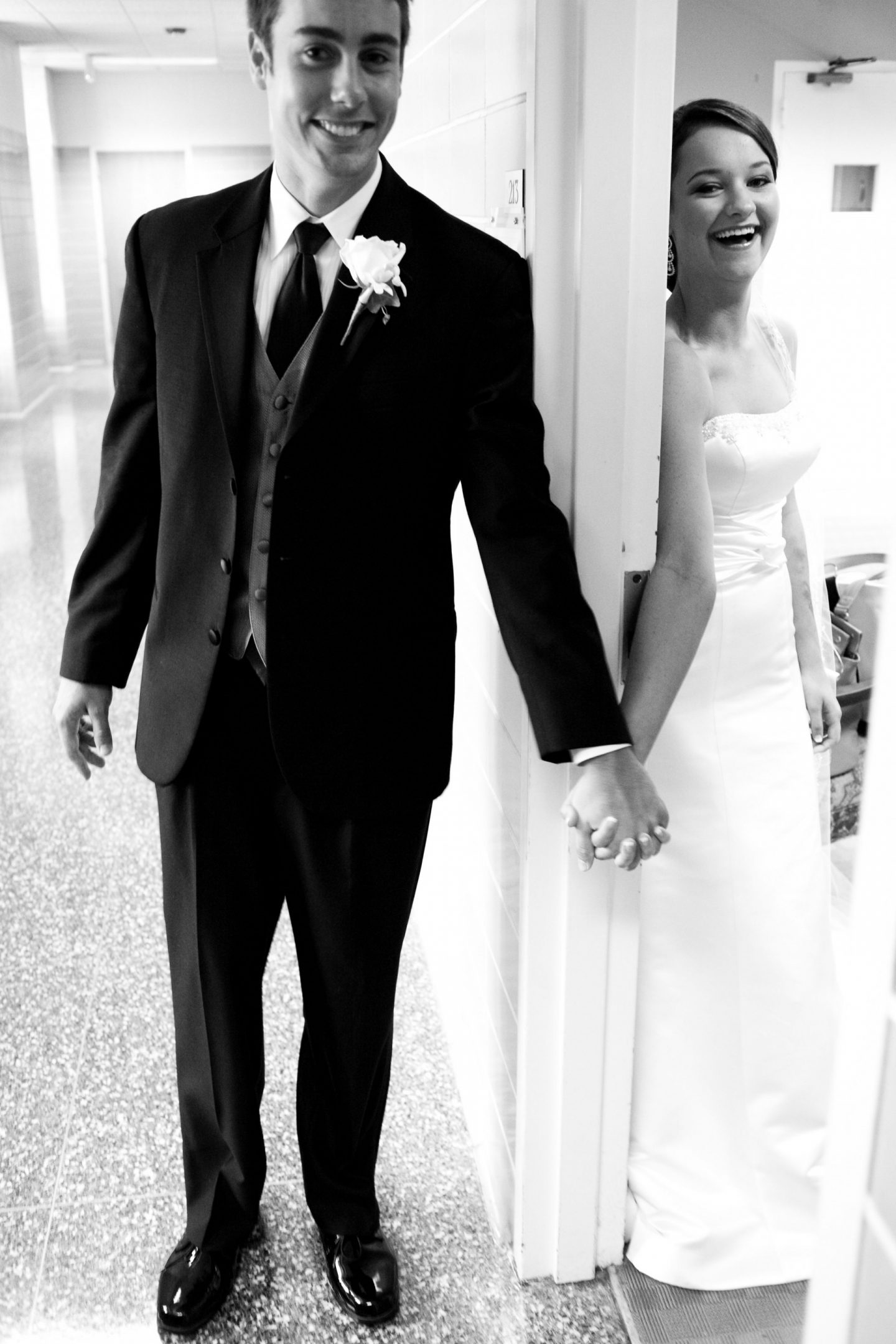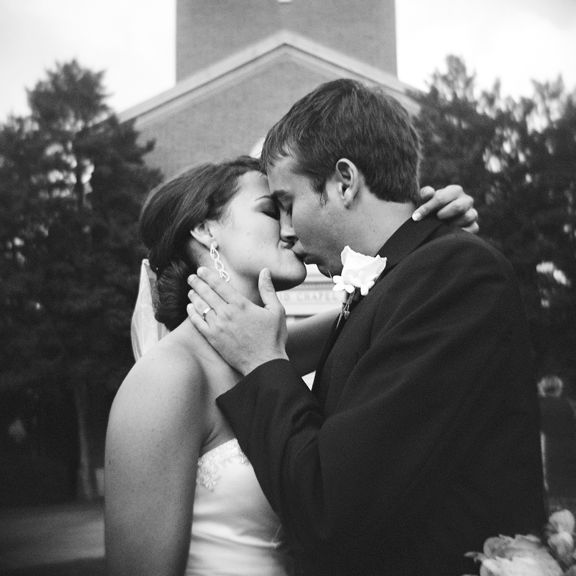 The Craziest Thing That Happened
As soon as Eric and I walked out of the ceremony that Mr. B lead, this huge falcon flew over us. I'm not sure what that means but we will just assume it's a God wink and a token of good luck. 😉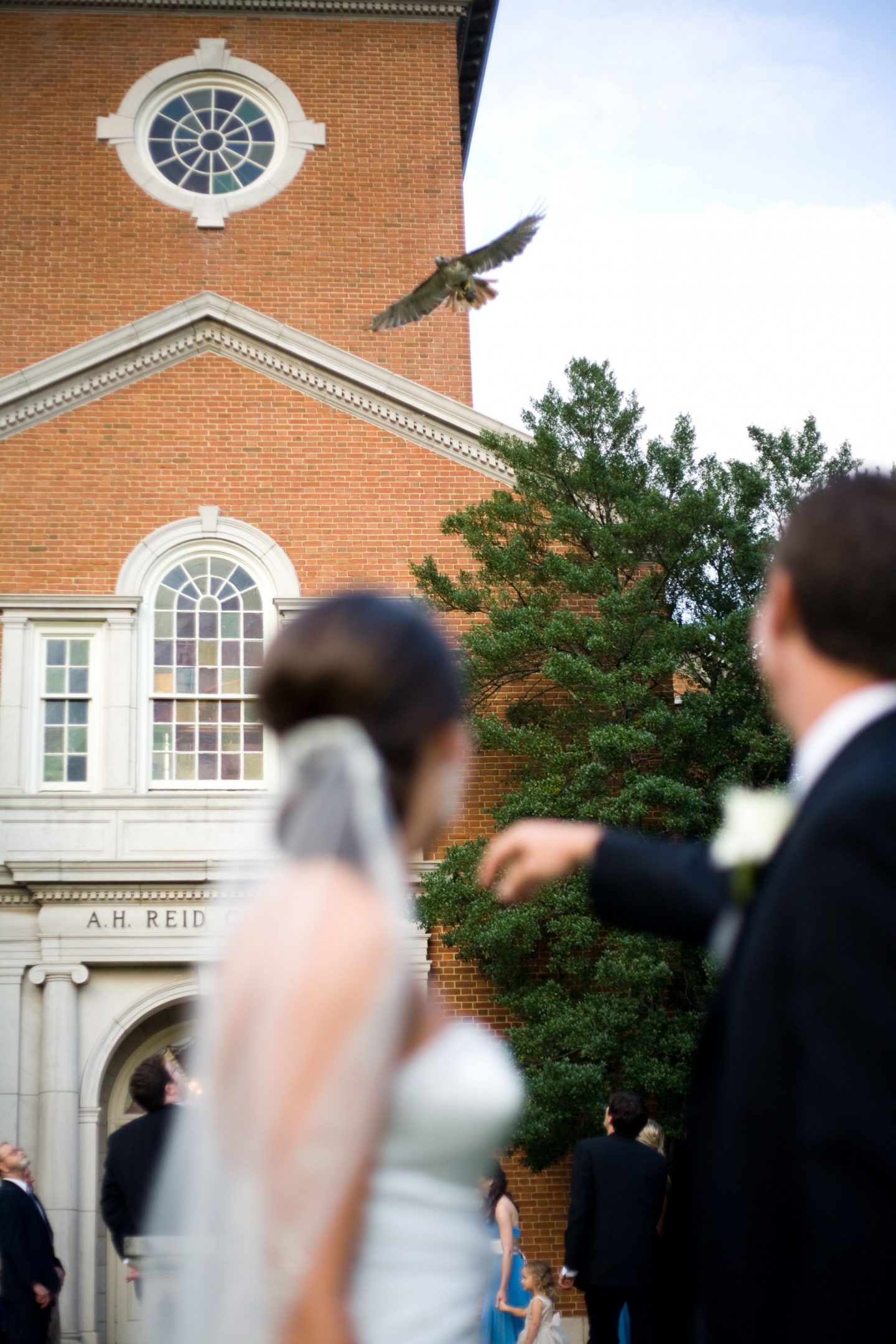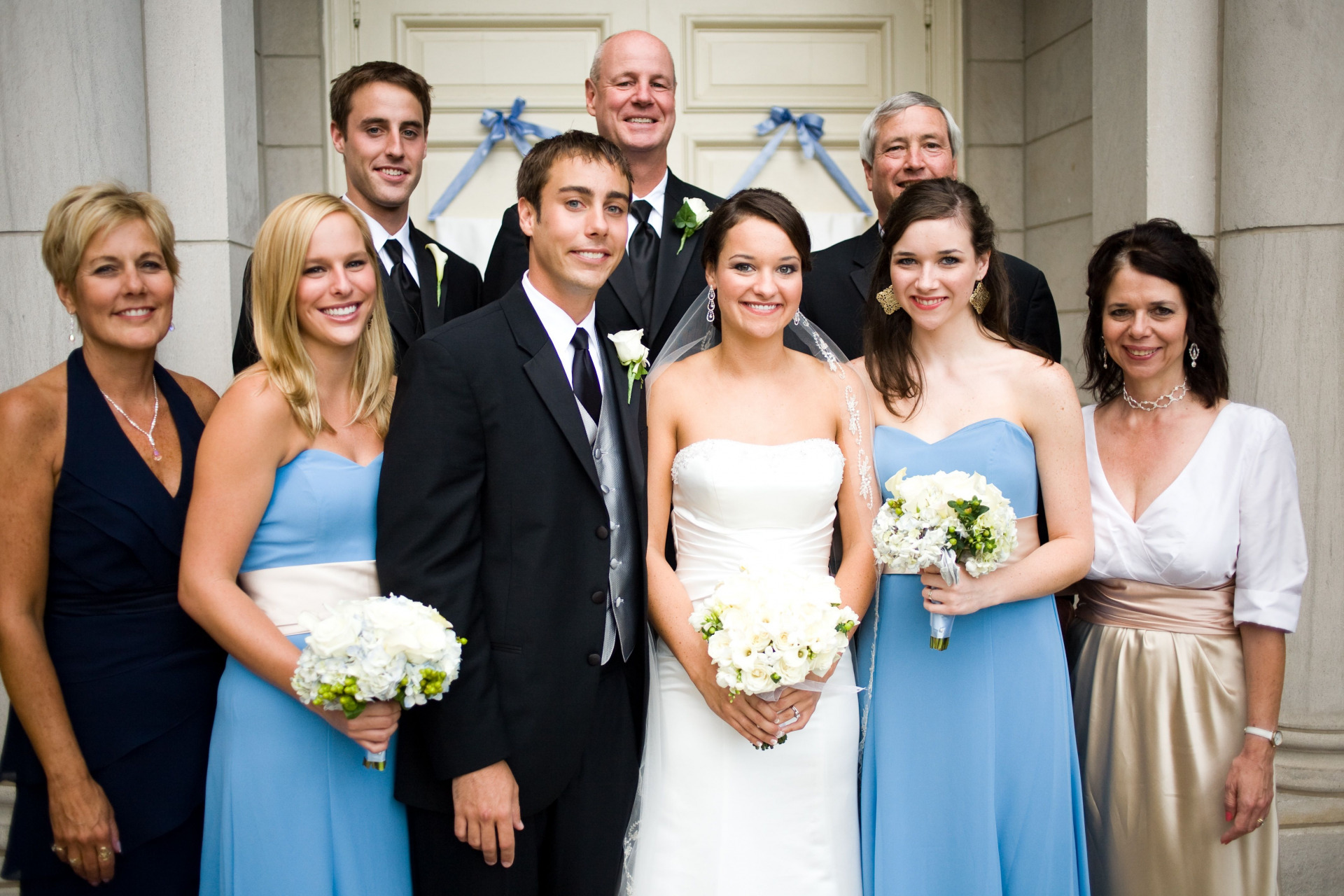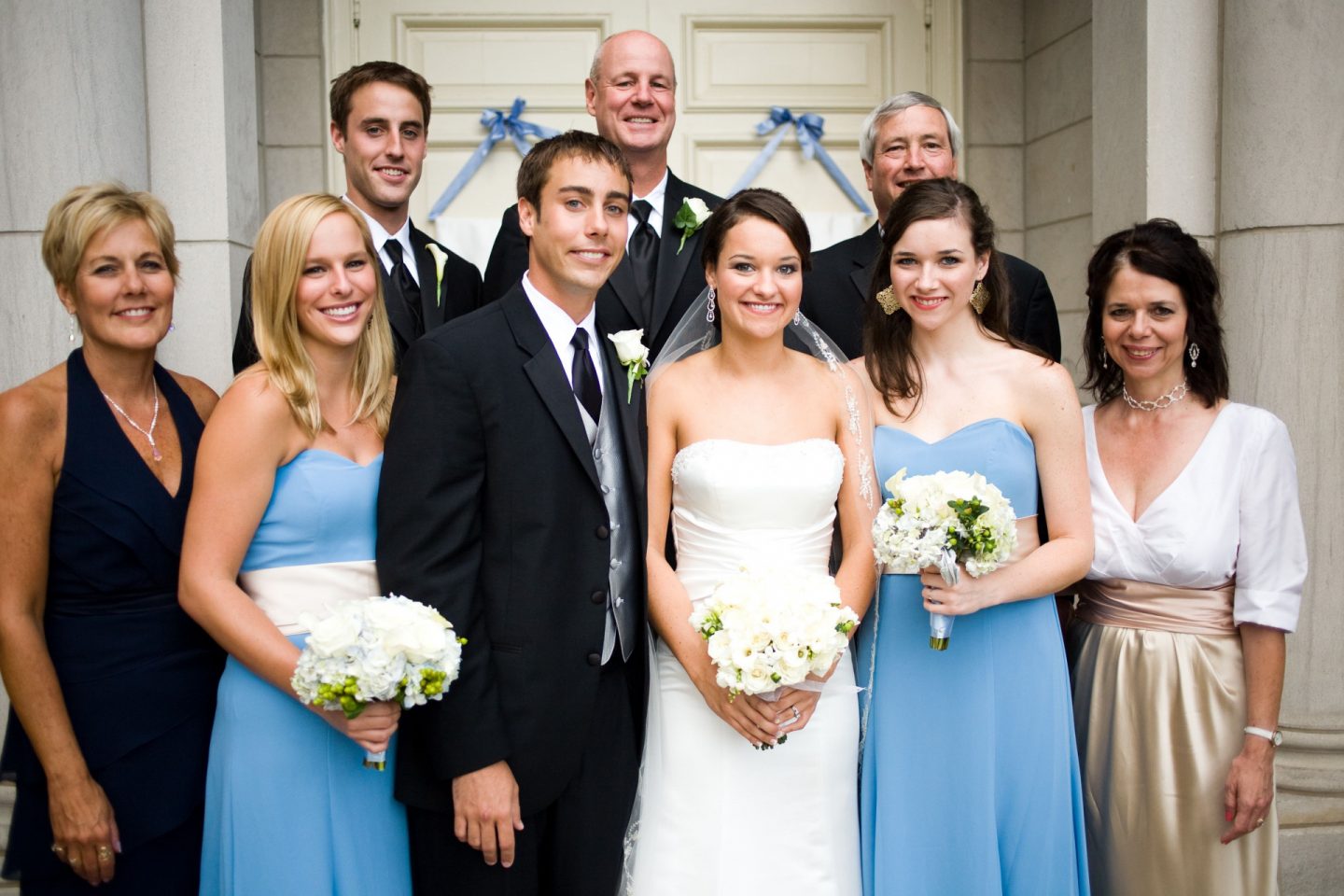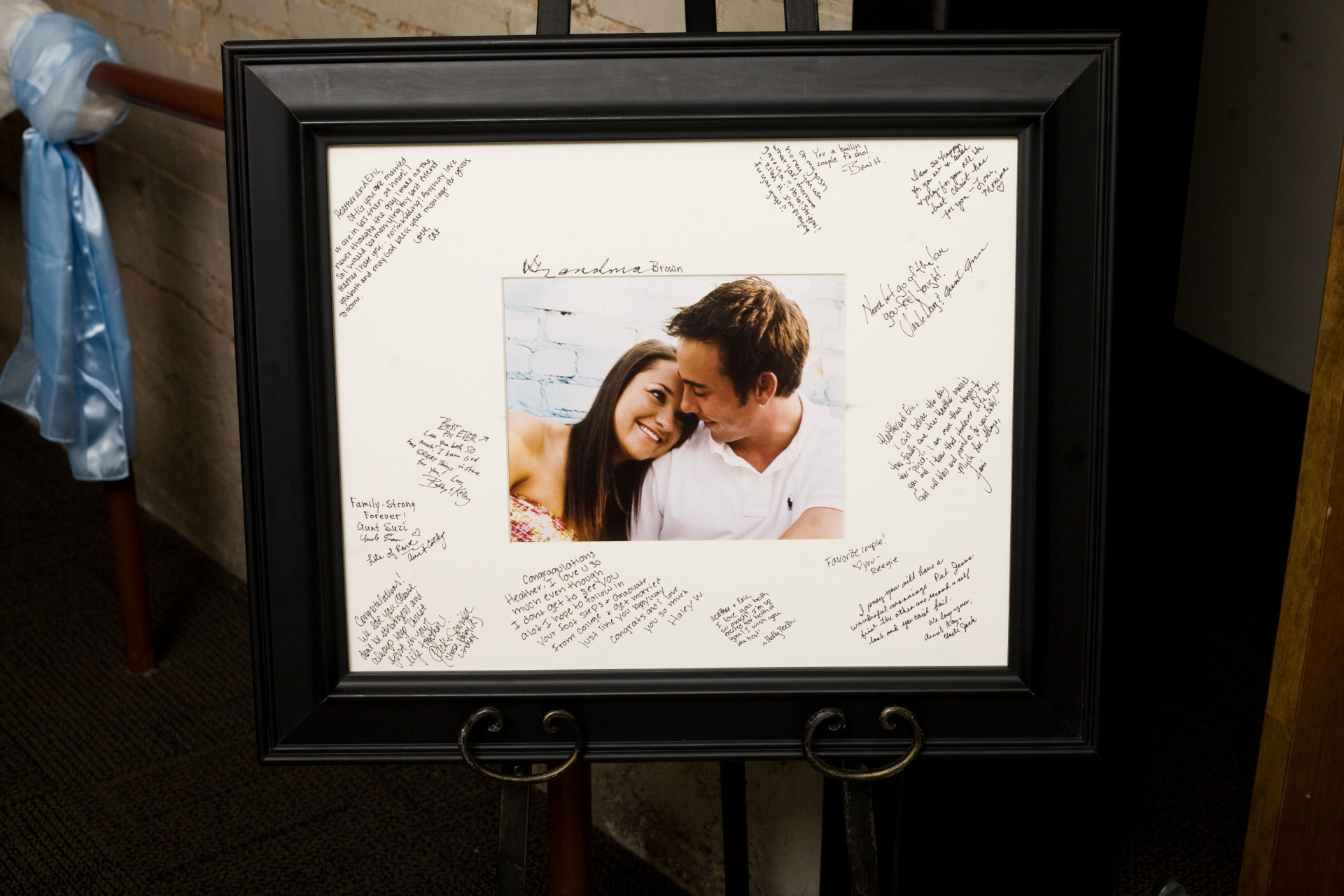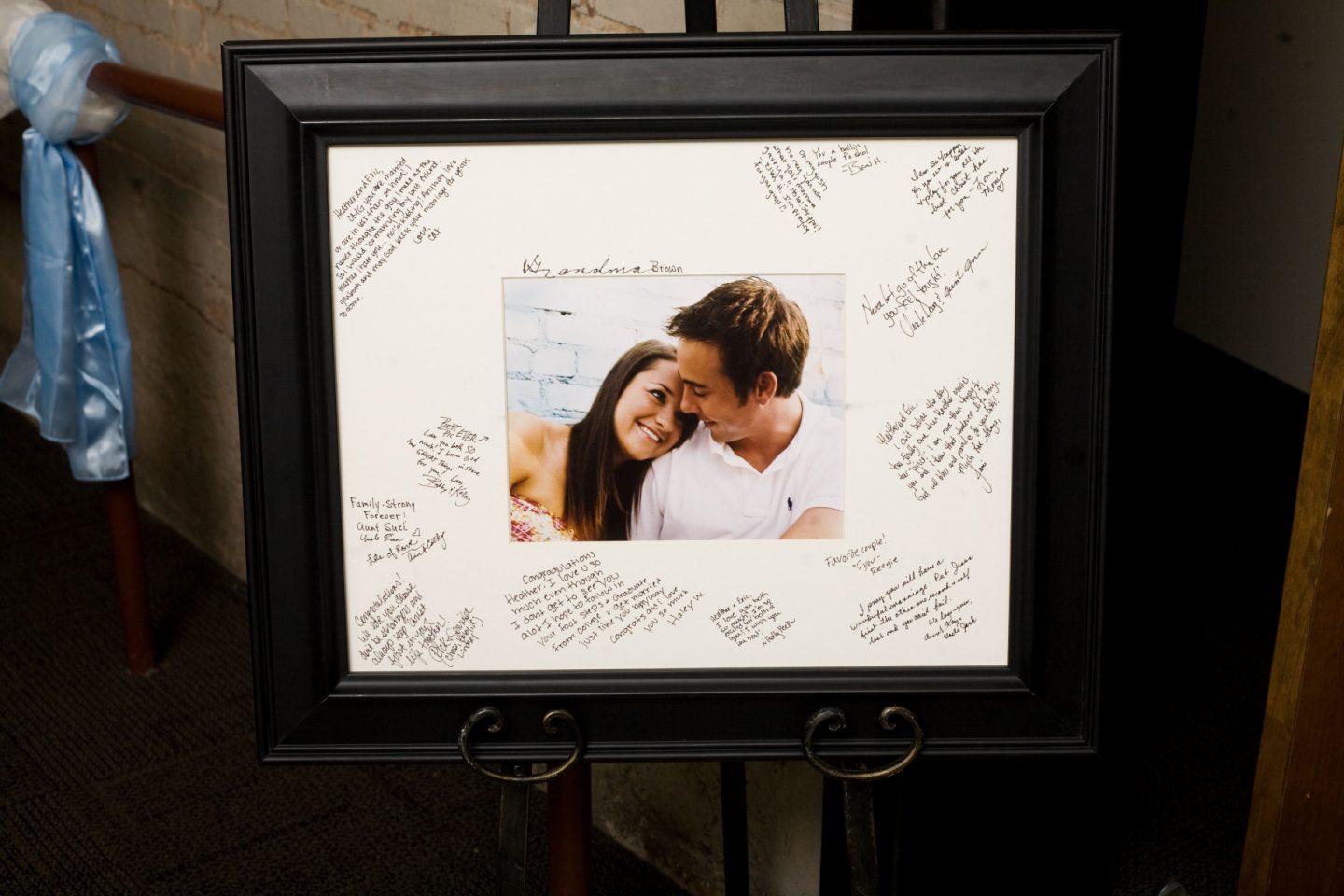 This framed engagement photo of us was displayed at our rehearsal dinner and the entry to our wedding and I love having it to look back on with everyone's well wishes and thoughts. It makes me smile each time I see it!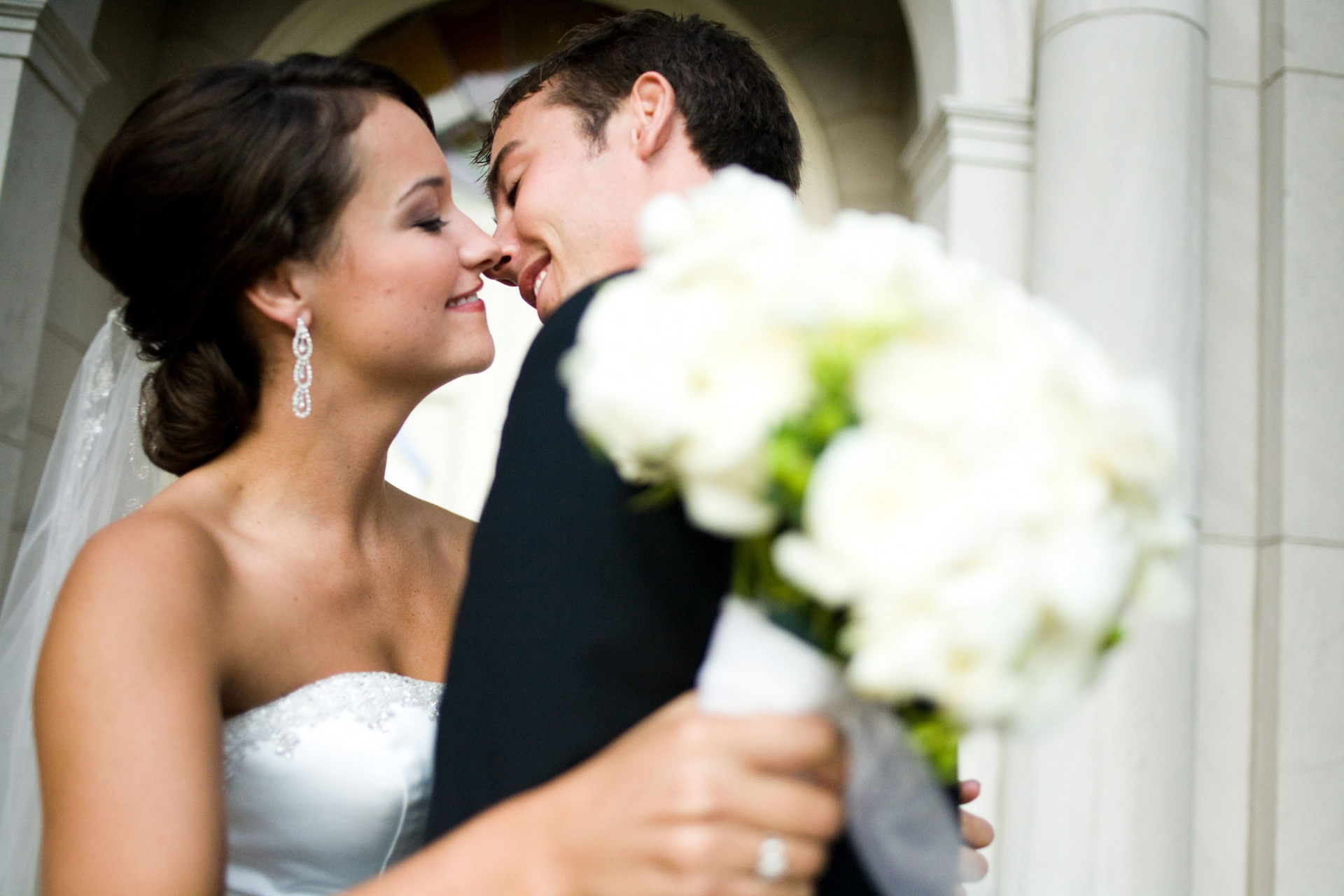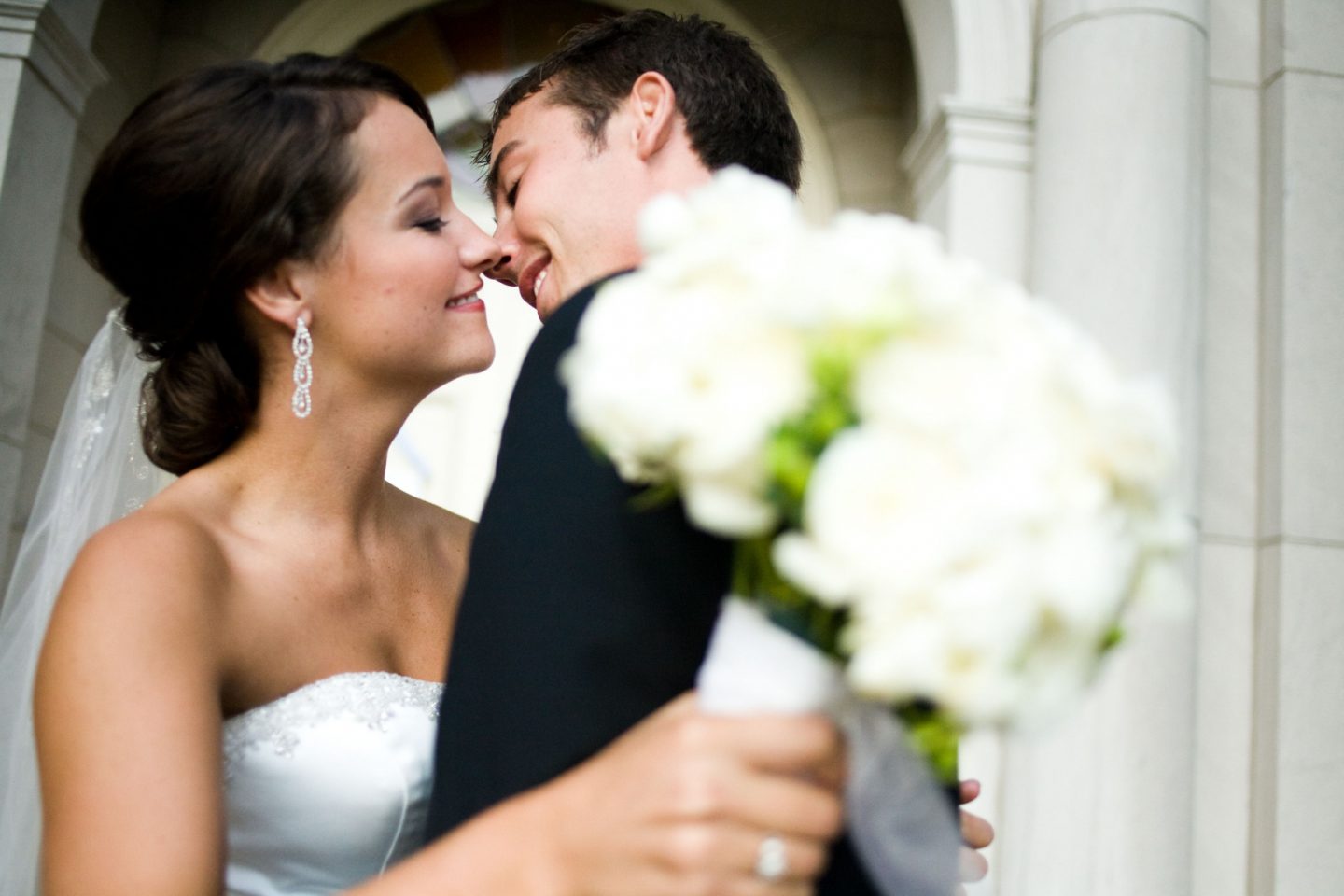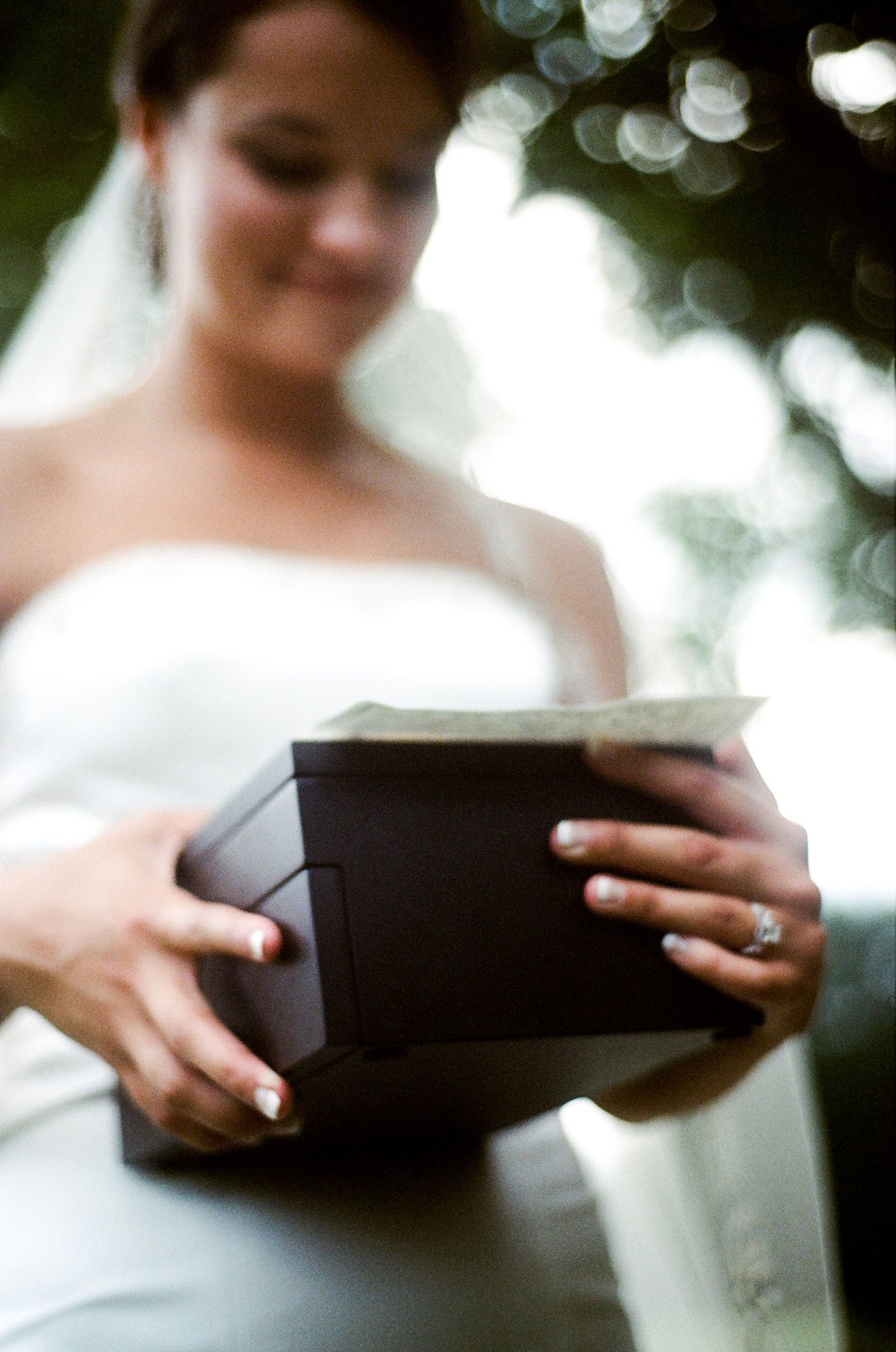 Eric's gift to me was this beautifully bound stack of emails and letters that we had written to each other while he was studying abroad in Spain. It was very meaningful to open and read his wedding day letter to me before we saw each other at the ceremony.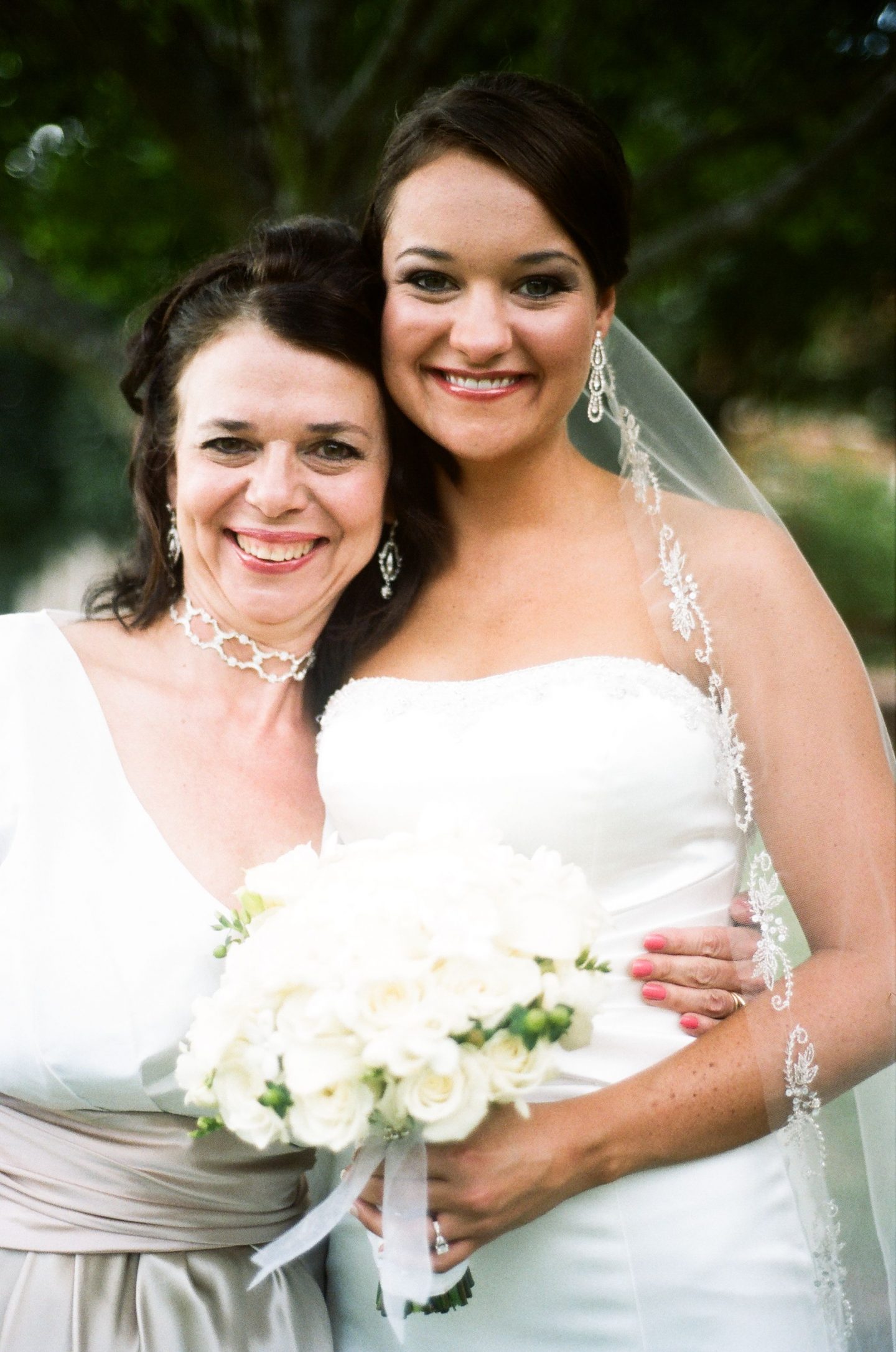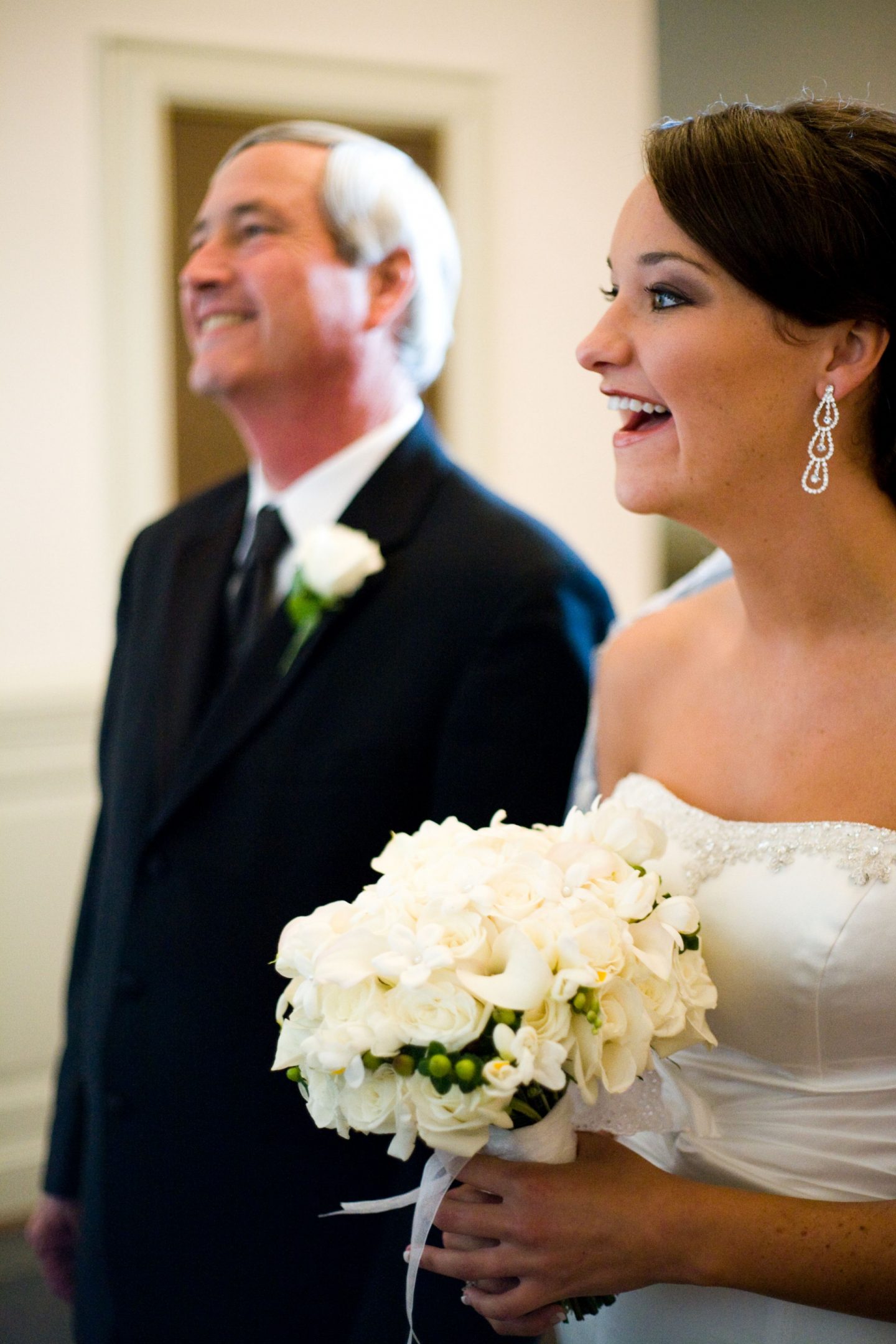 Here is my dad probably telling me I had one more chance to run if I wanted to. 😉 That's EXACTLY his kind of humor. One of the biggest pieces of advice he always told me growing up was that I should wait to get married till I was absolutely certain it was right. He of course advised me to wait till I was closer to 30 like he did. HA! I kinda threw that part out the window getting married at 22 BUT I did do what he always asked of my sister and I before getting married.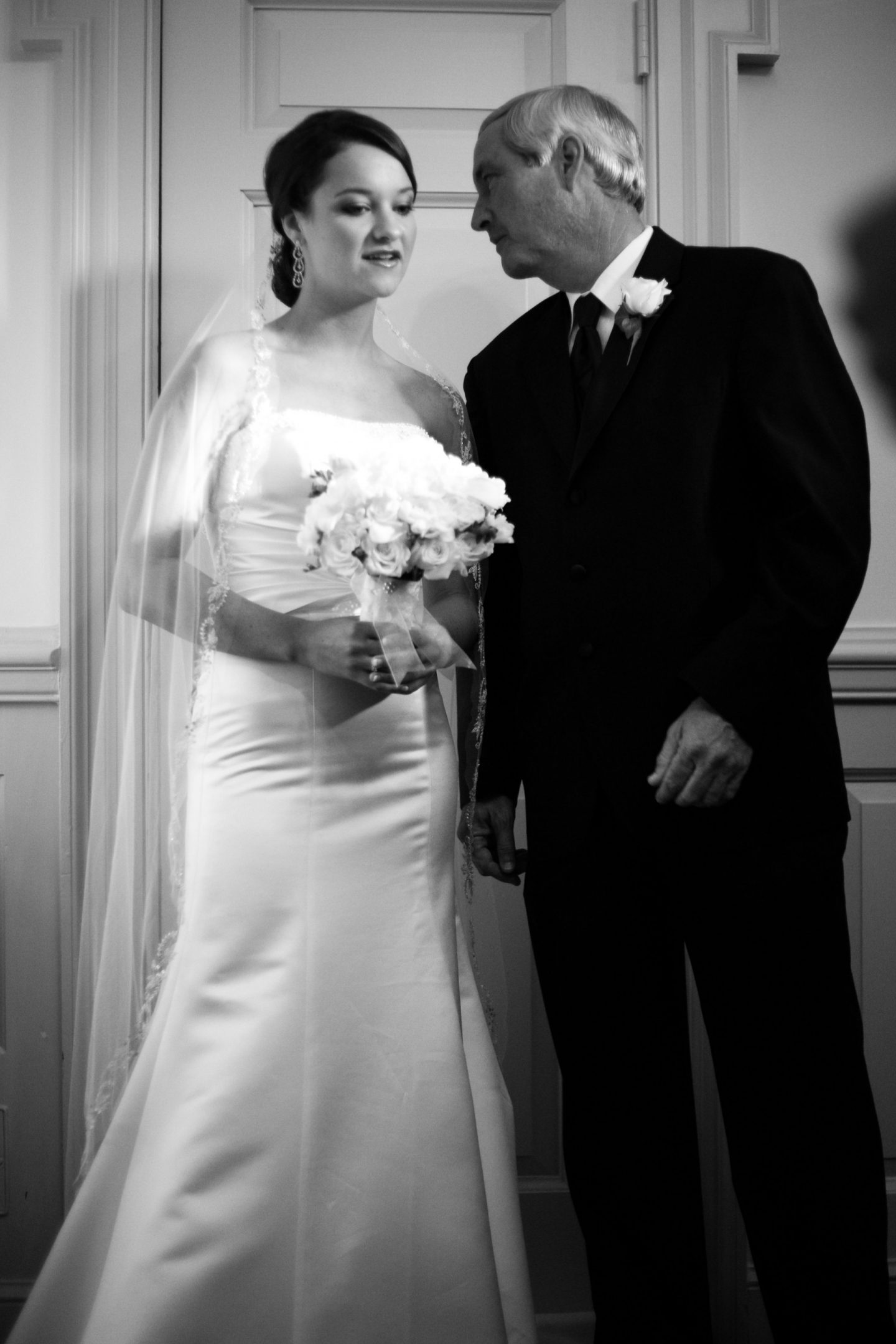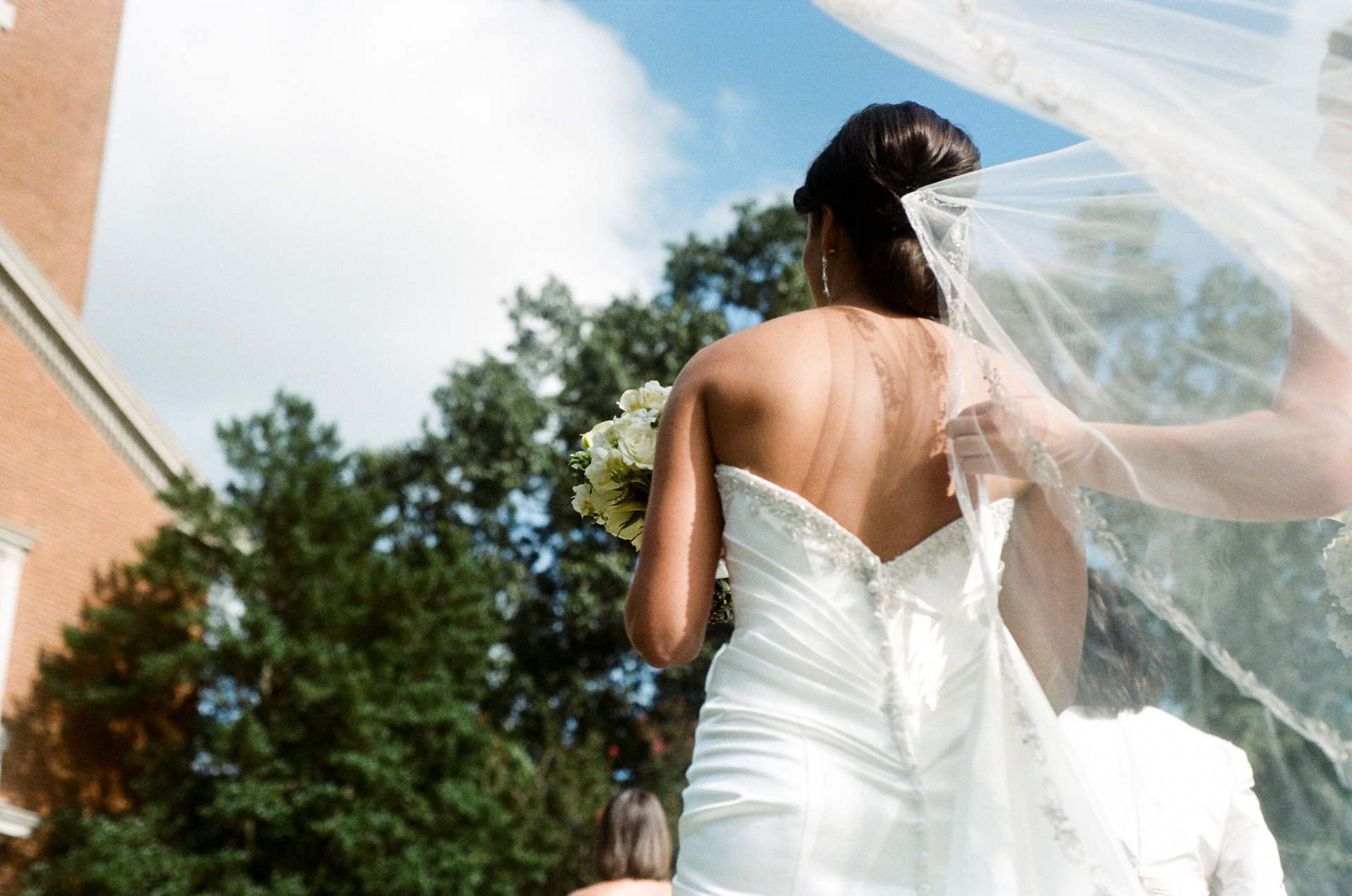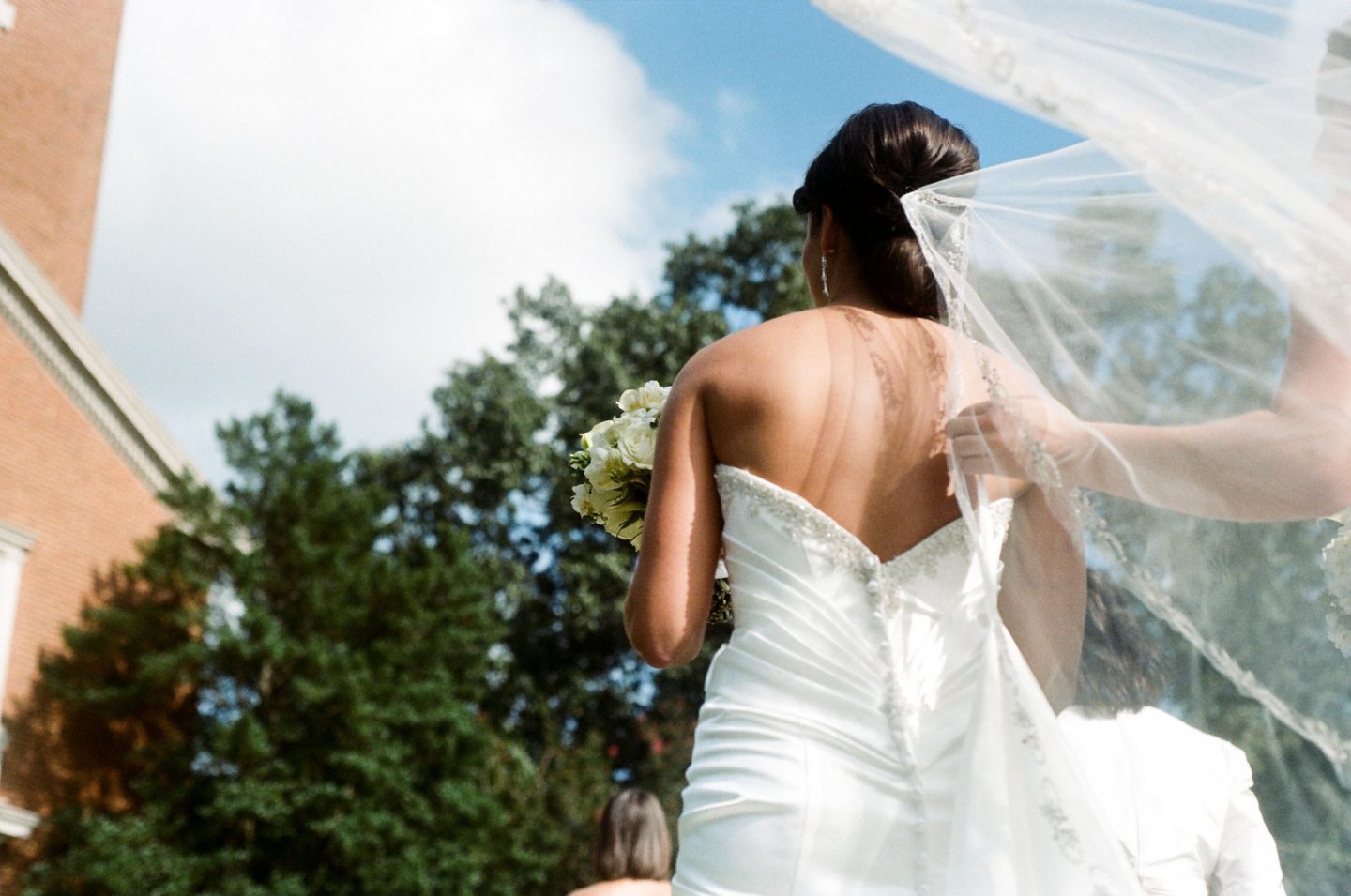 What he always asked us to do as we were growing up was to never allow anyone to ask him for our hand in marriage unless we'd been dating at least a year. He said you need to see all seasons of someone's life, reactions, and history and it usually takes a while to do that. Obviously, everyone's story is different and since we were so young I think this was very wise advice.
The Reception
One of the biggest compliments we got from one of our wedding guests was, "That was one of the most God-honoring ceremonies we've ever been to AND one of the most fun receptions we've ever been to!" If that doesn't describe us as a couple, I don't know what does. We always try to honor God in everything we do, and we love to dance/have fun! I think that was accurately portrayed in our wedding day and it was one of the best days of my life.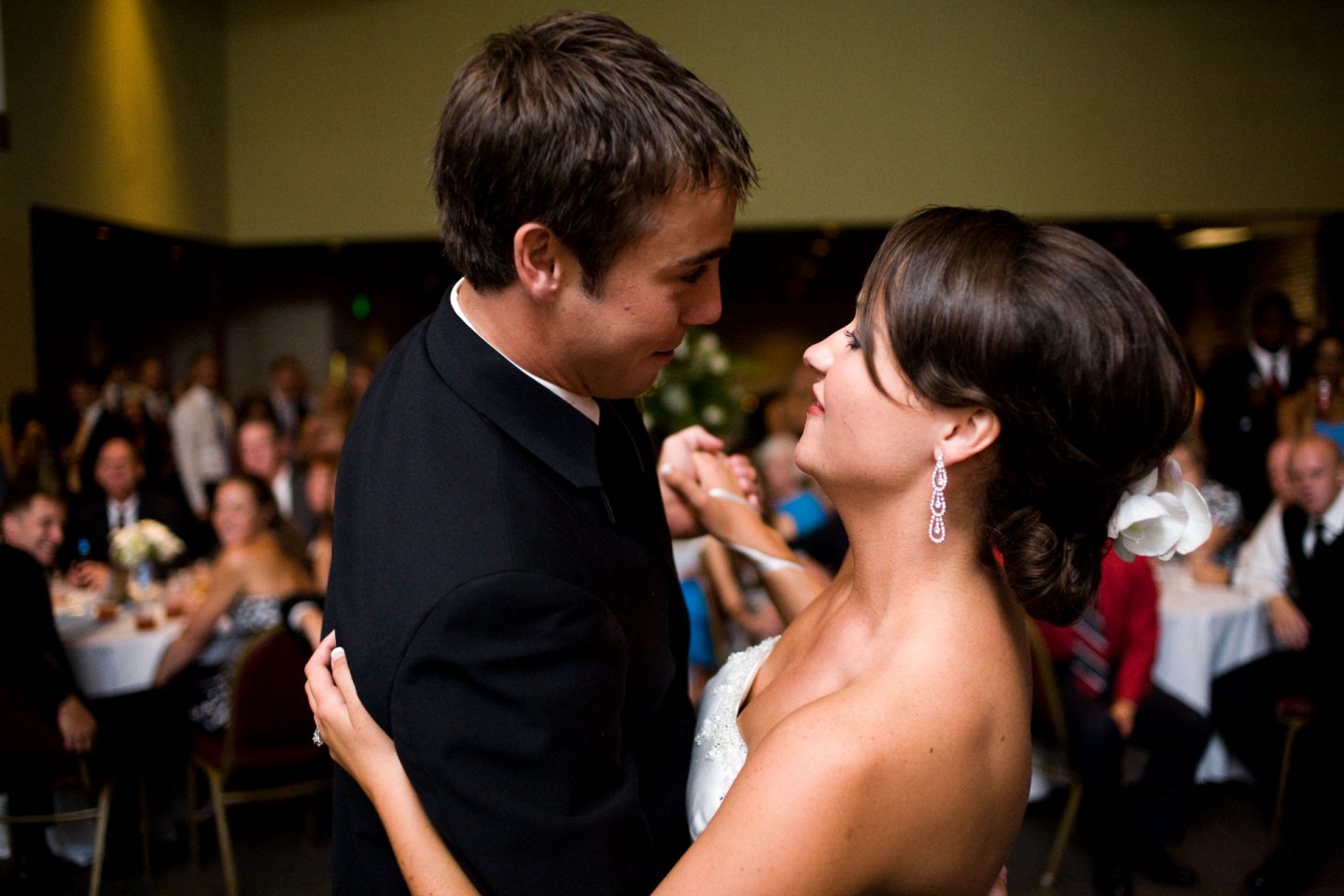 Our first dance was to the song "Bring It On Home" by Little Big Town. We referenced that song a lot during our dating relationship because we always want to bring home our best and our struggles to each other. Sometimes that can be hard… to open up and share what's going on inside your heart and mind but it's so helpful to your spouse to know where you are mentally and emotionally.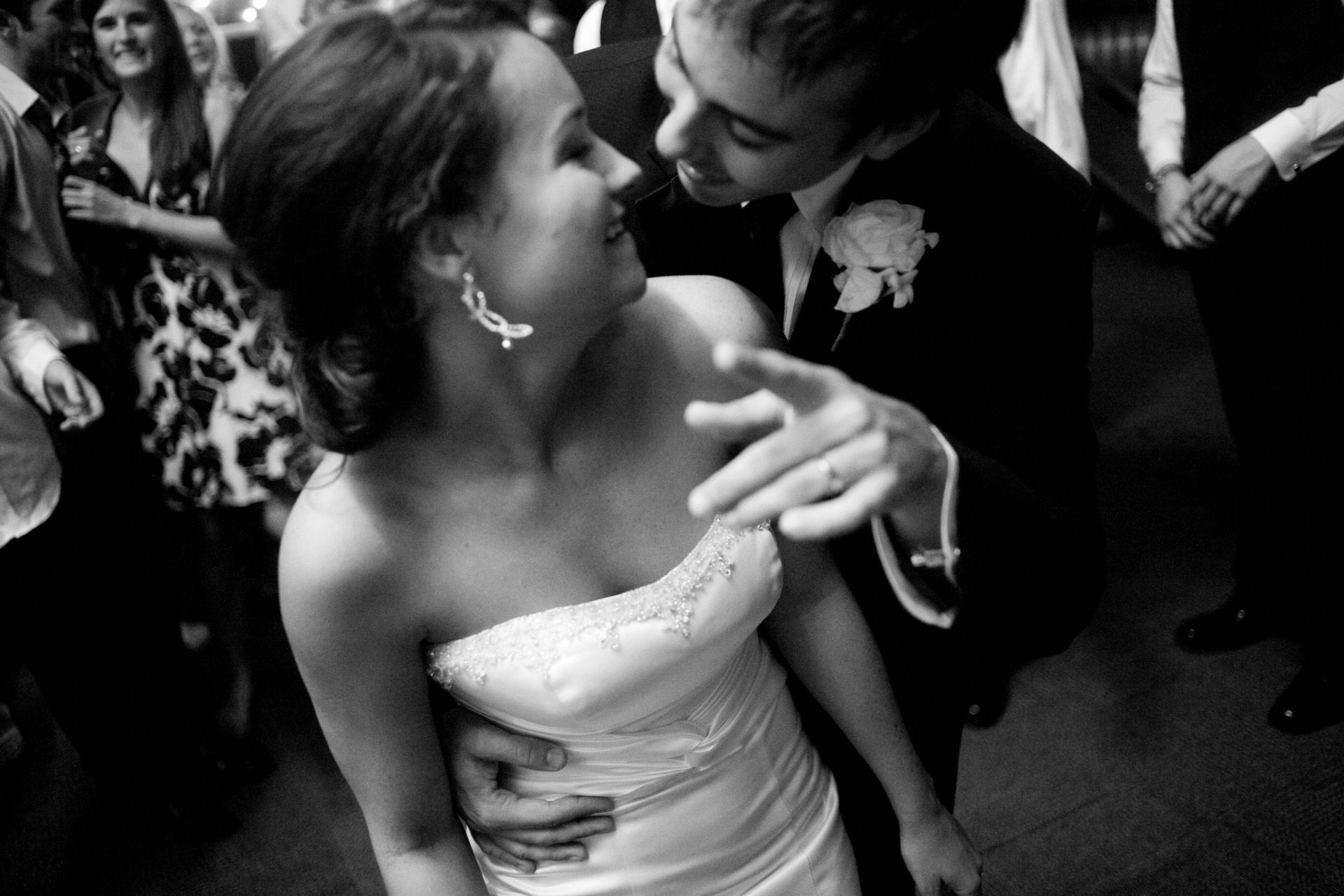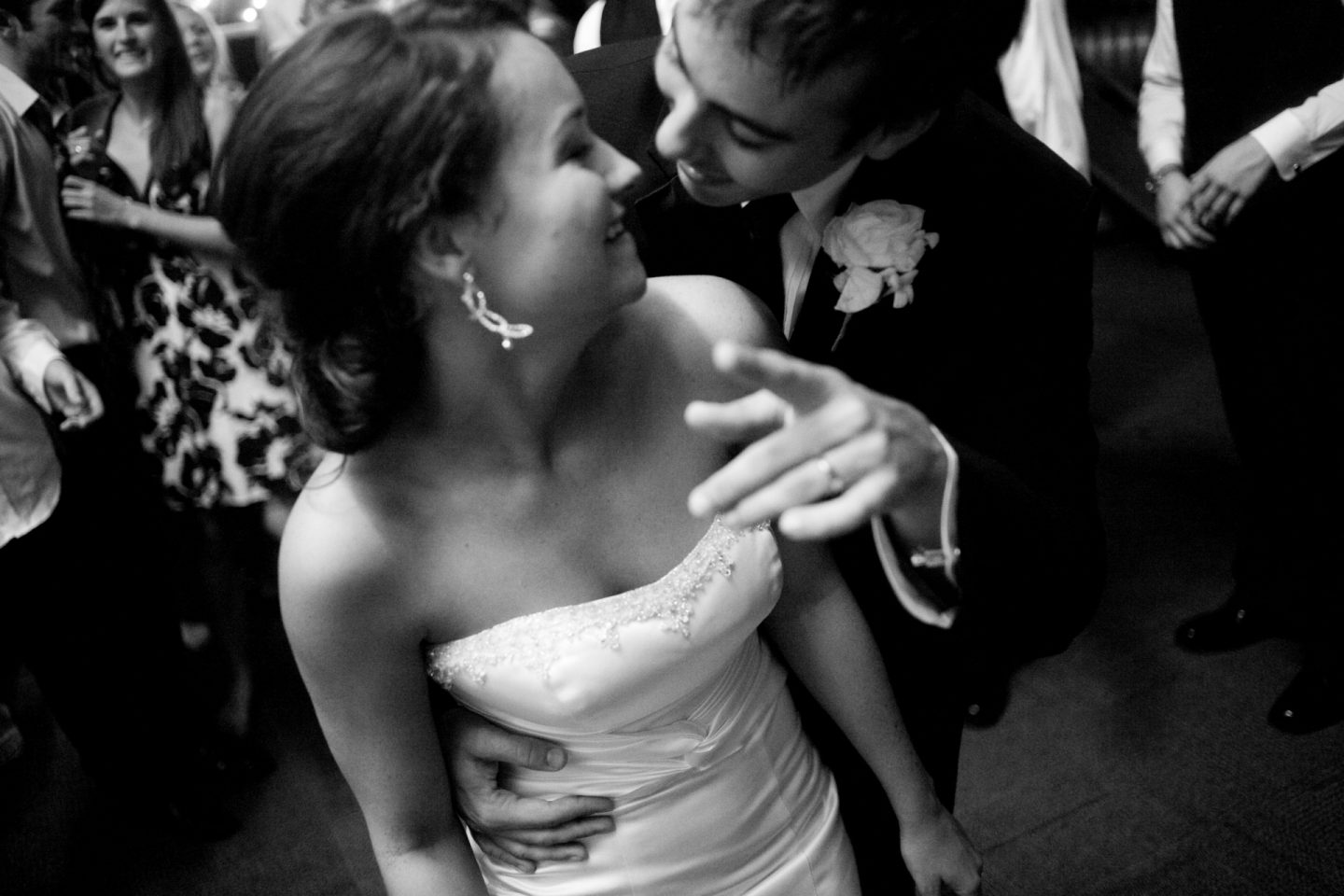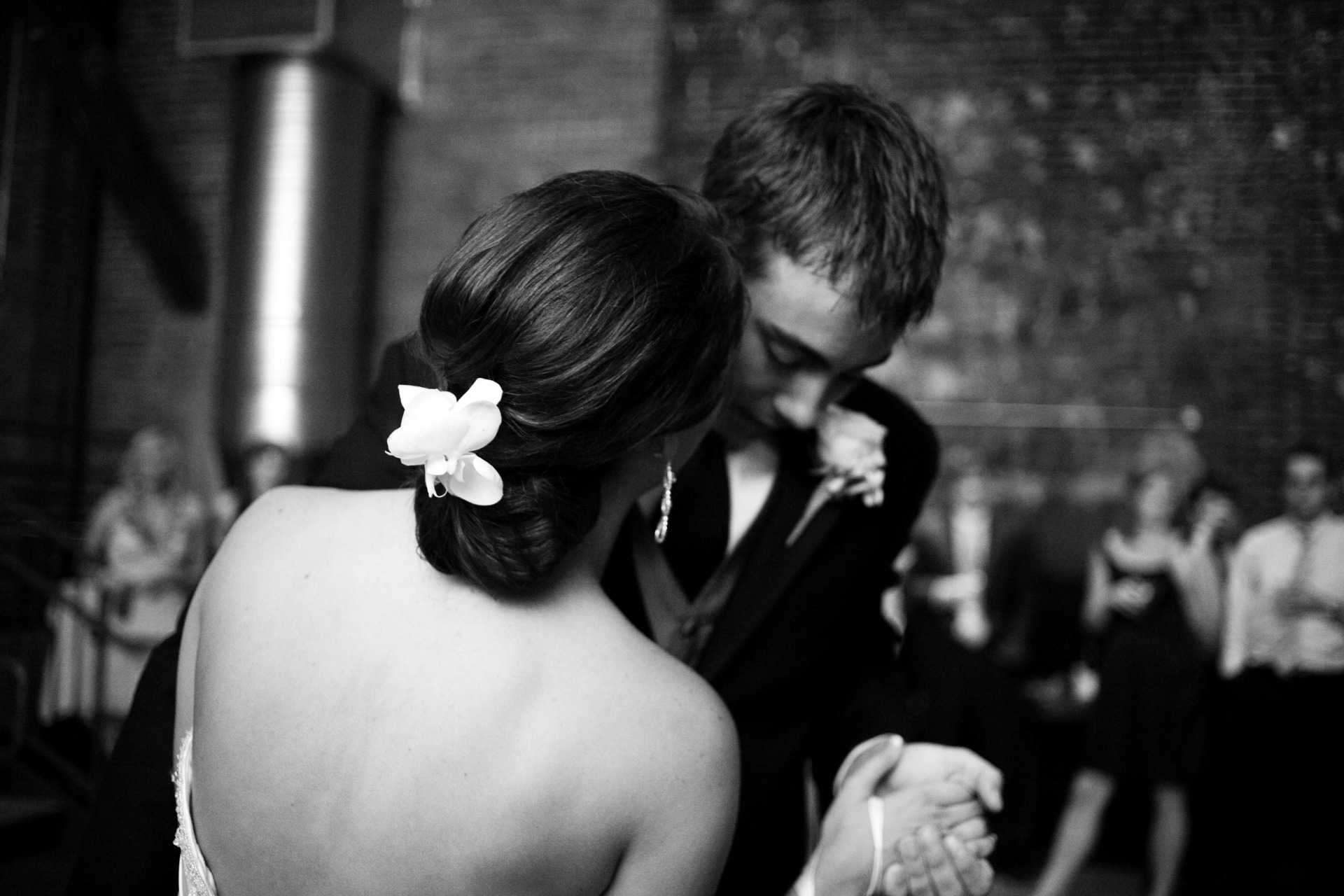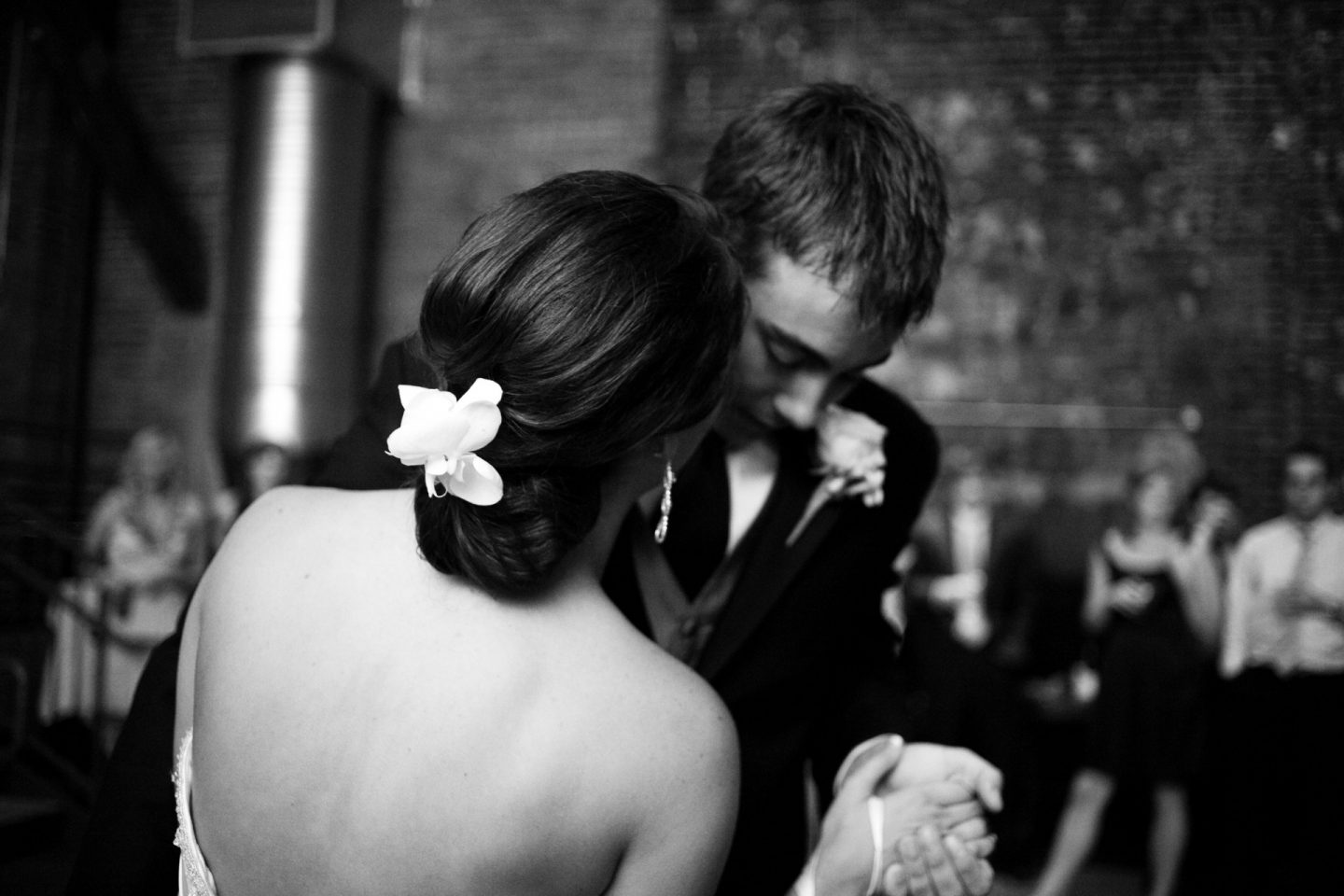 I loved watching EVERYONE hit the dance floor hard! The pictures of my parents dancing are some of my favorites of them of all time!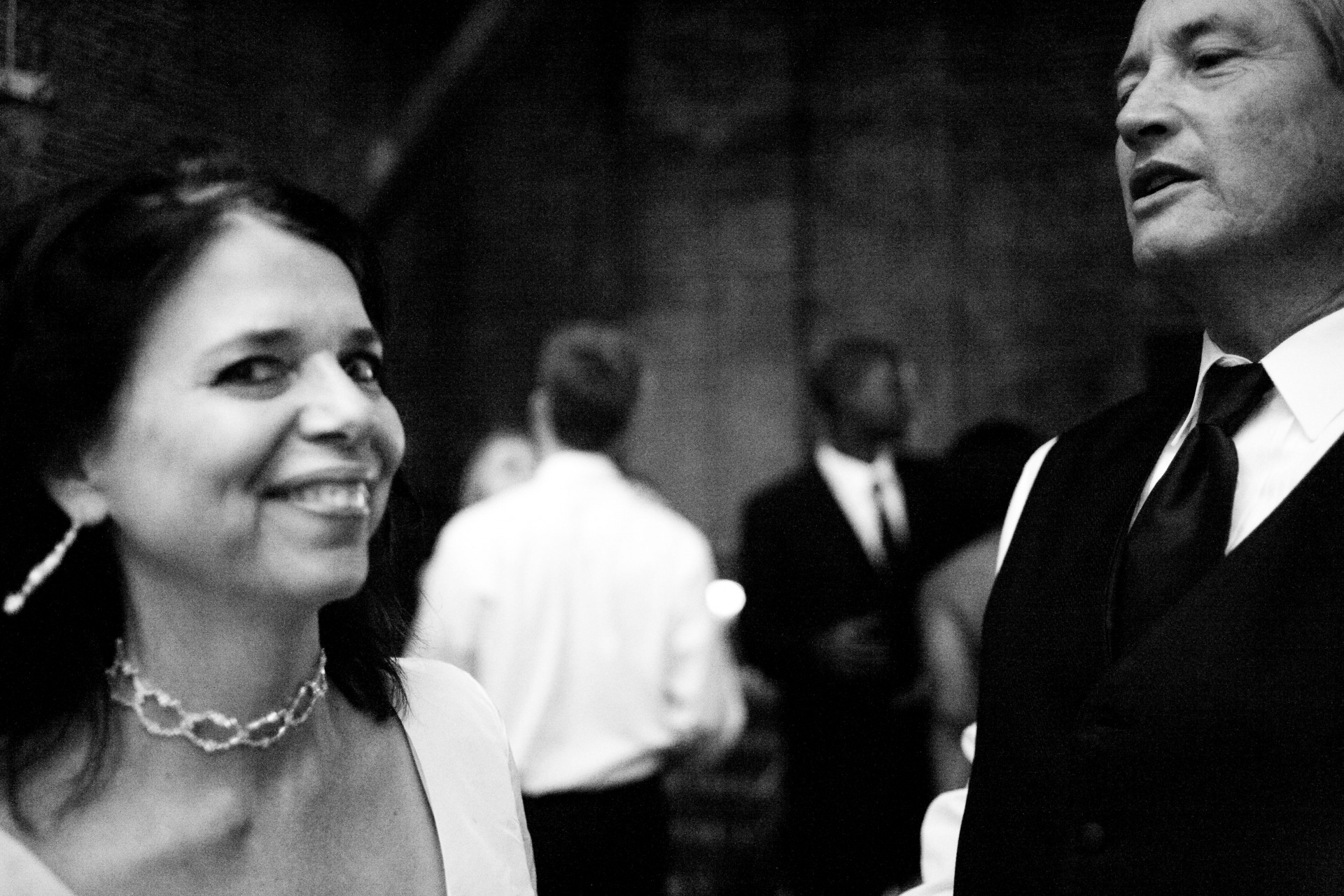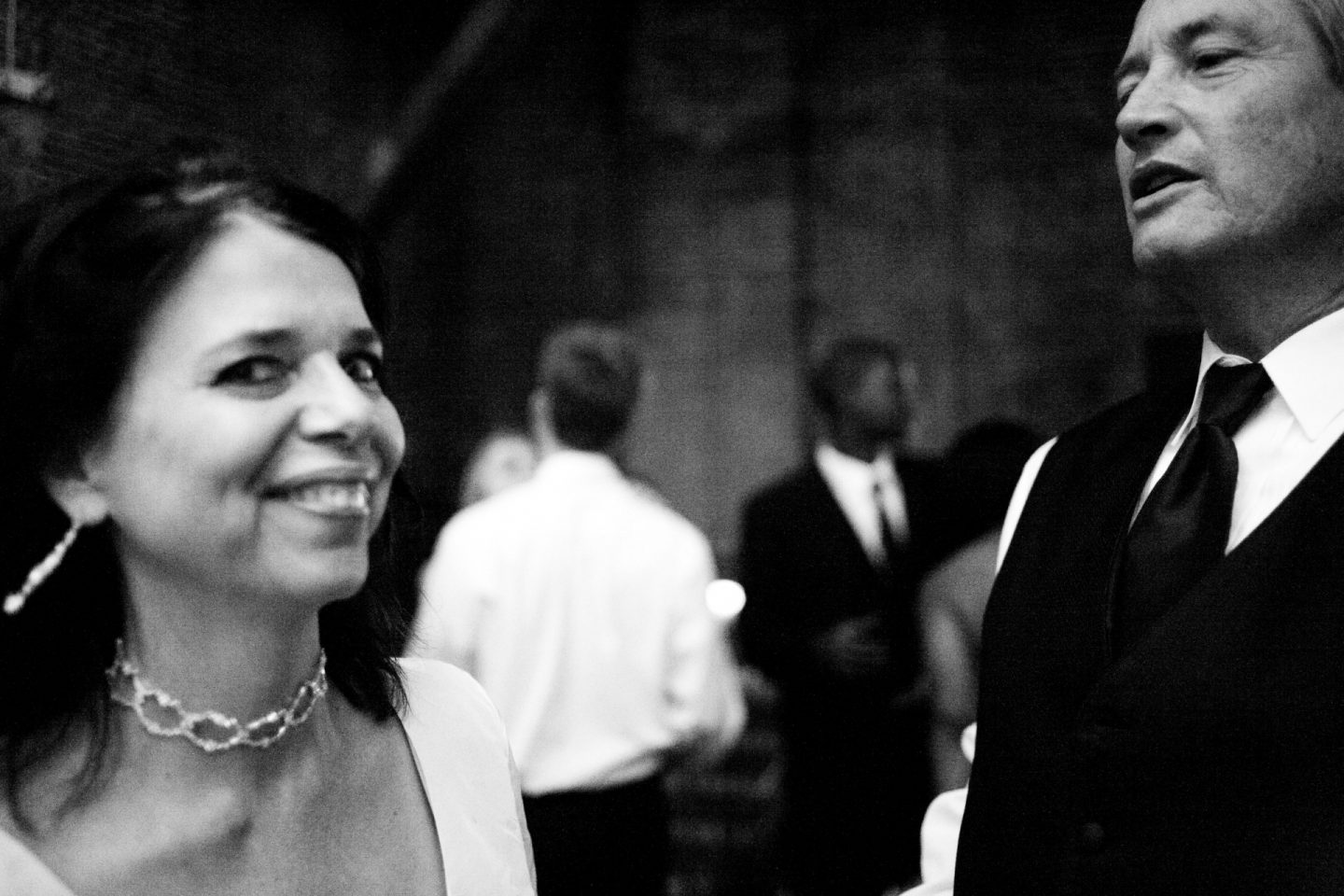 Best Man Speech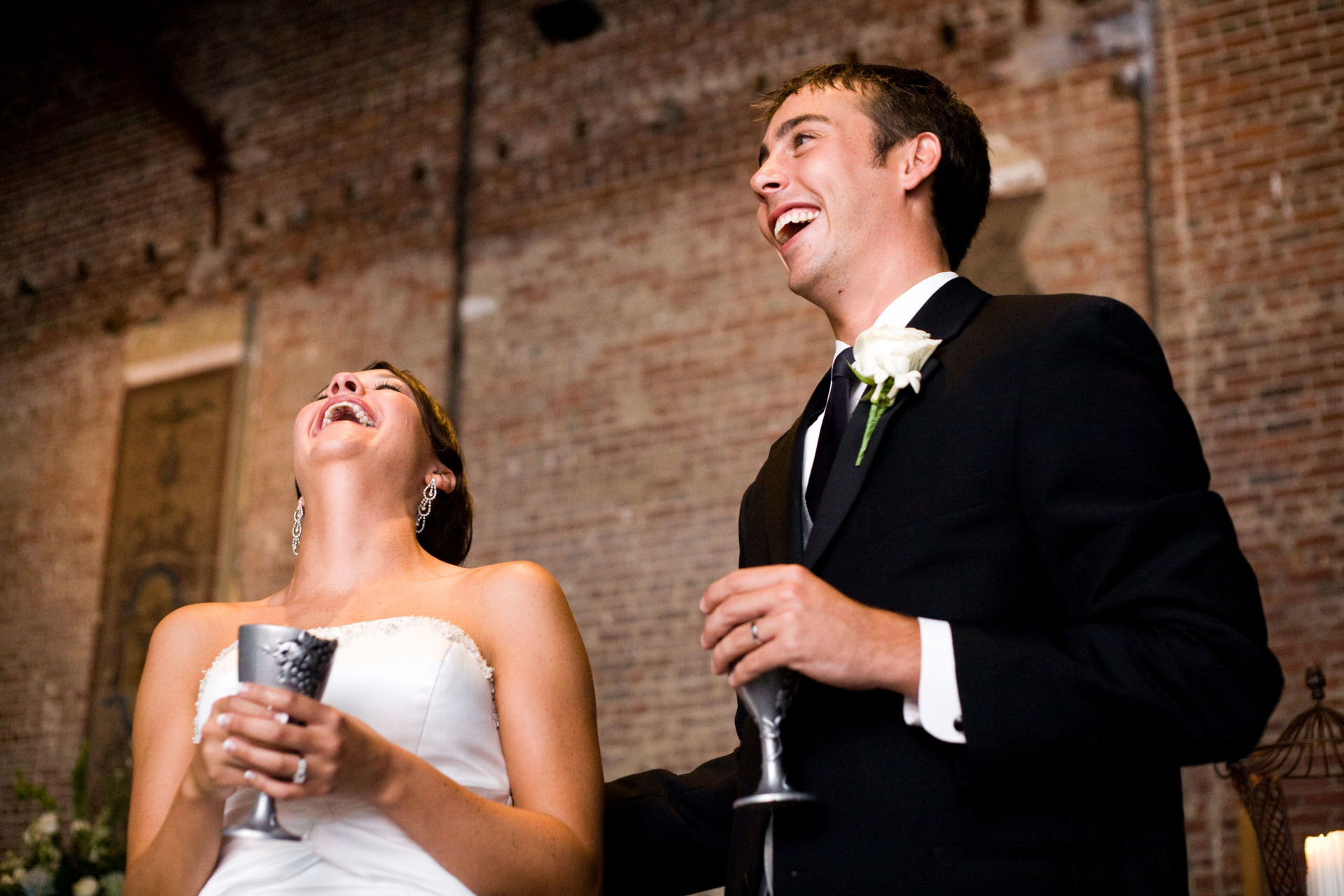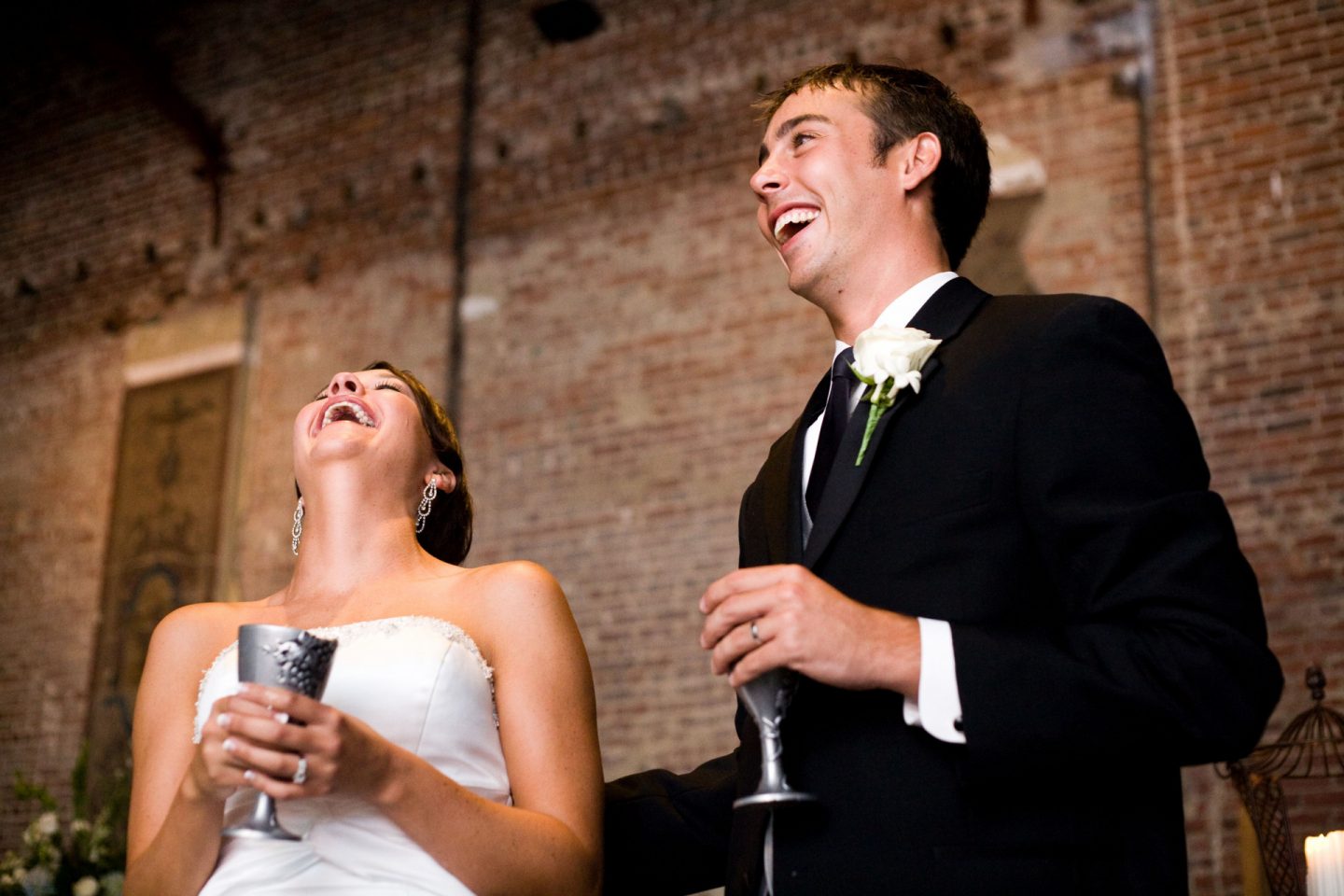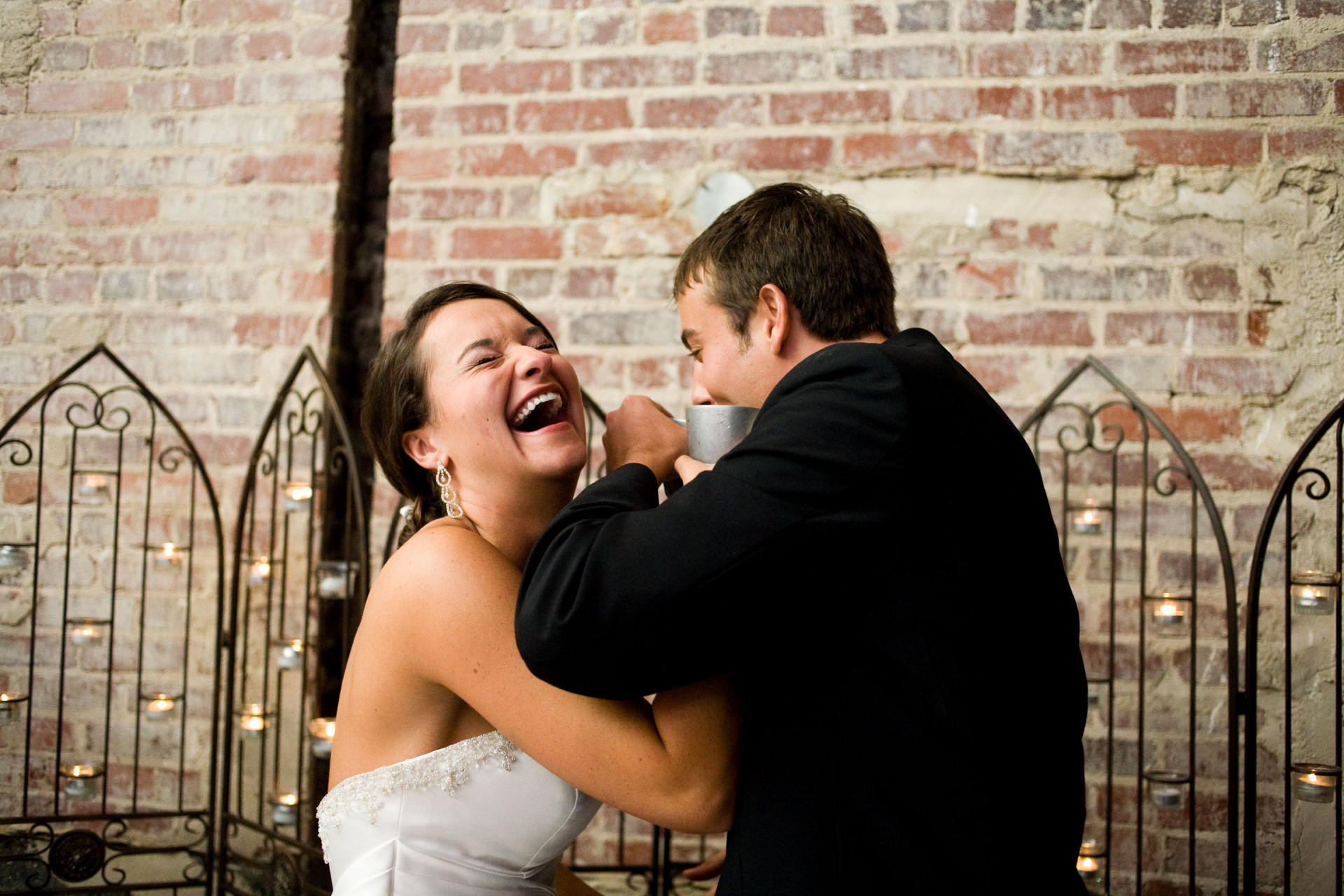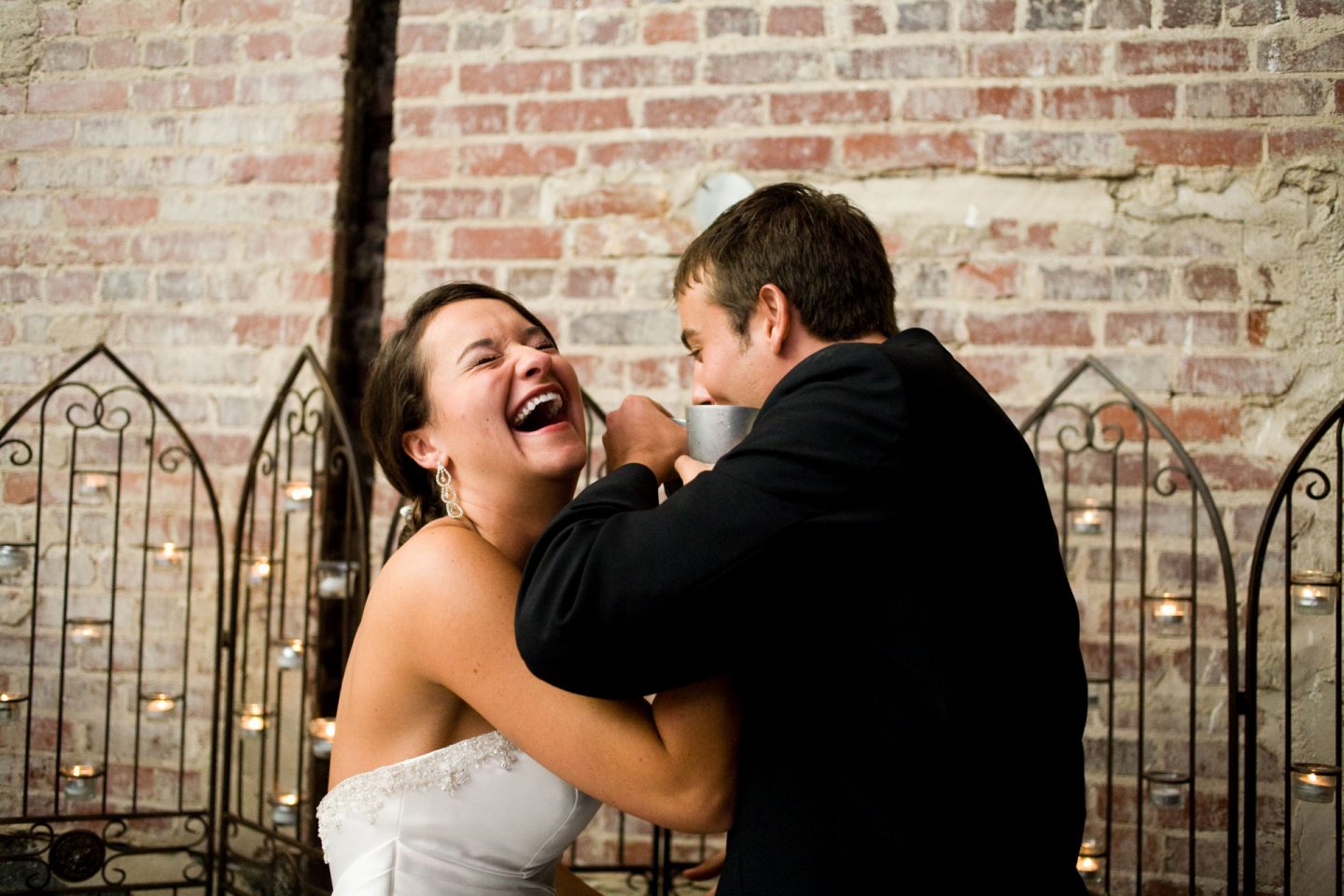 As you can tell, Kyle (Eric's best man and triplet brother) had us in stitches during his best man speech. We even got him the BM lightning bolt patch to wear on his suit jacket from the movie, "You Me and Dupree."
The Funniest Thing That Happened
Something goes wrong at every wedding. The one thing that went wrong at ours was I danced so hard with Eric's friend Ray that my dress ripped and broke the piece that helps it bustle. THEN when Eric and I escaped to eat our catering mini plates really quickly, I leaned forward to take my first bite and my dress ripped right up the seam at my booty!!!!! HA! I FREAKED OUT and my wedding planner had to literally sew me back into it!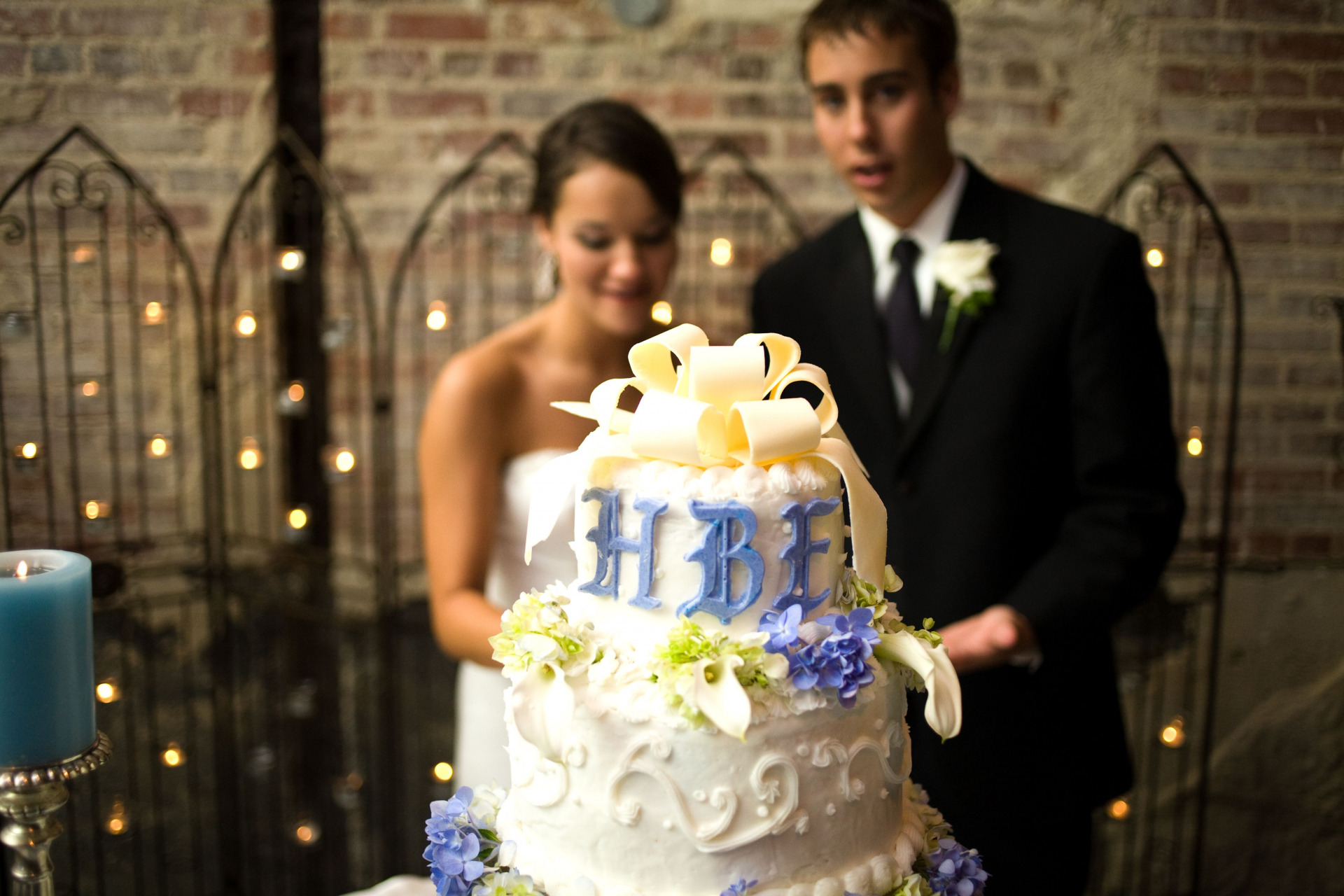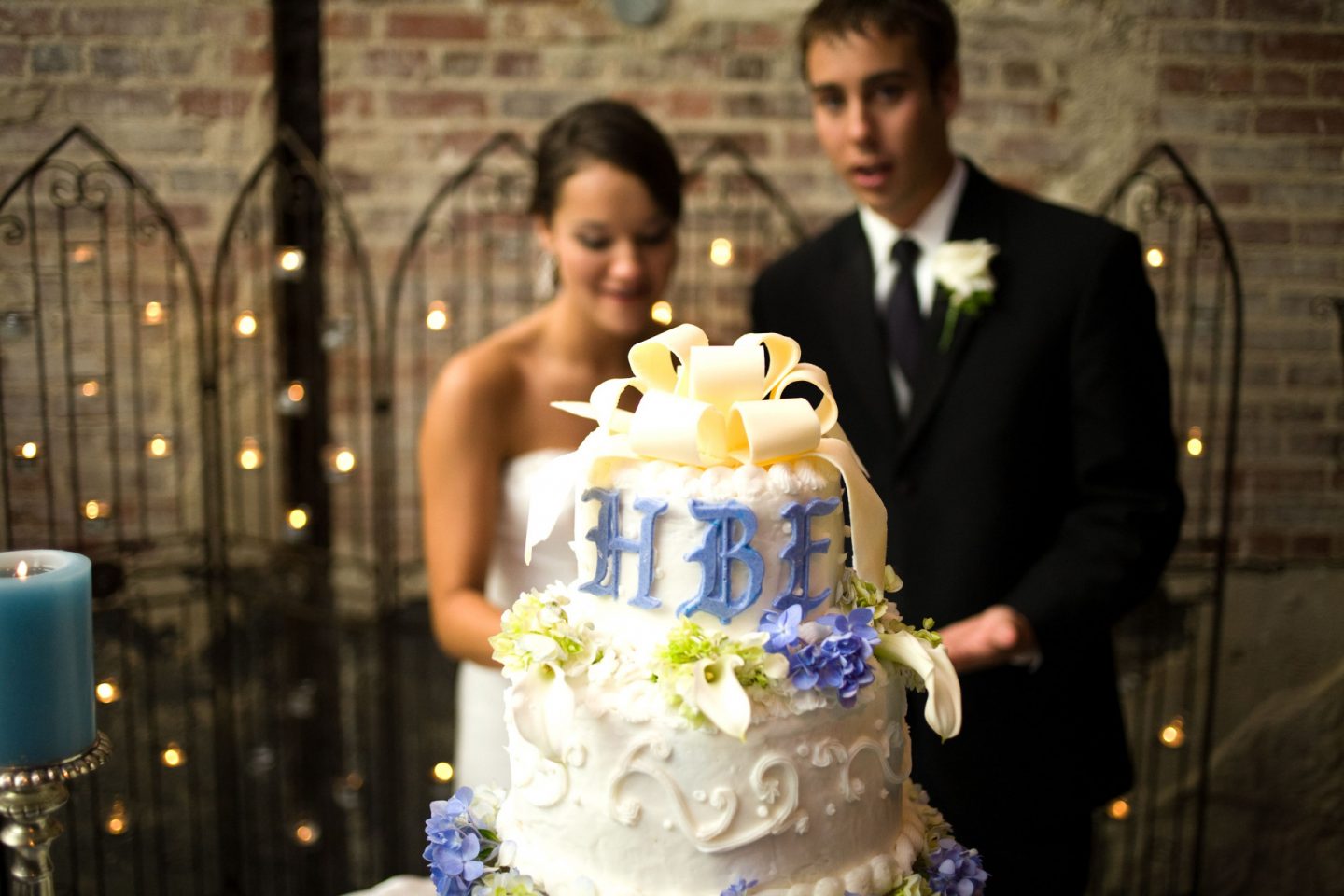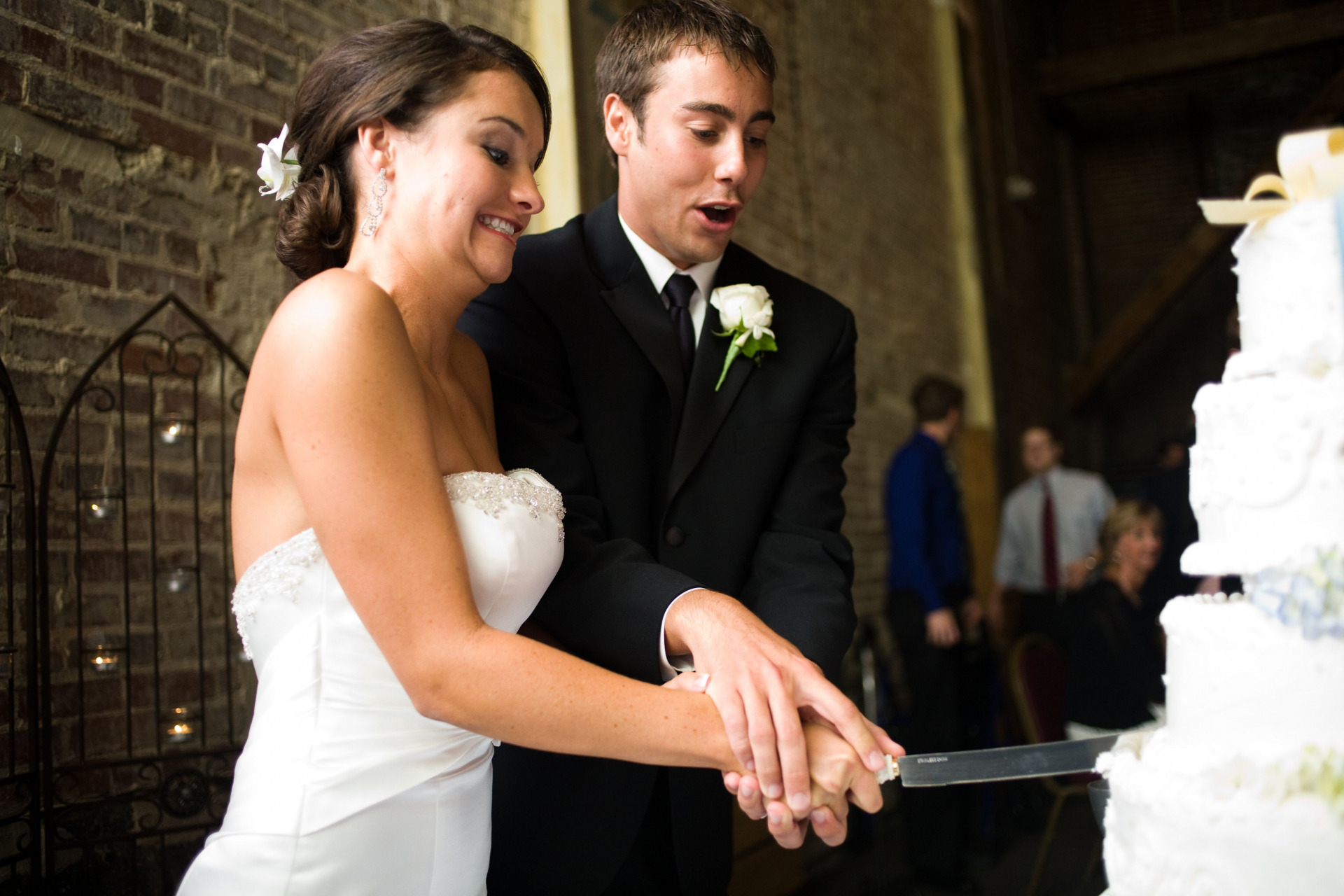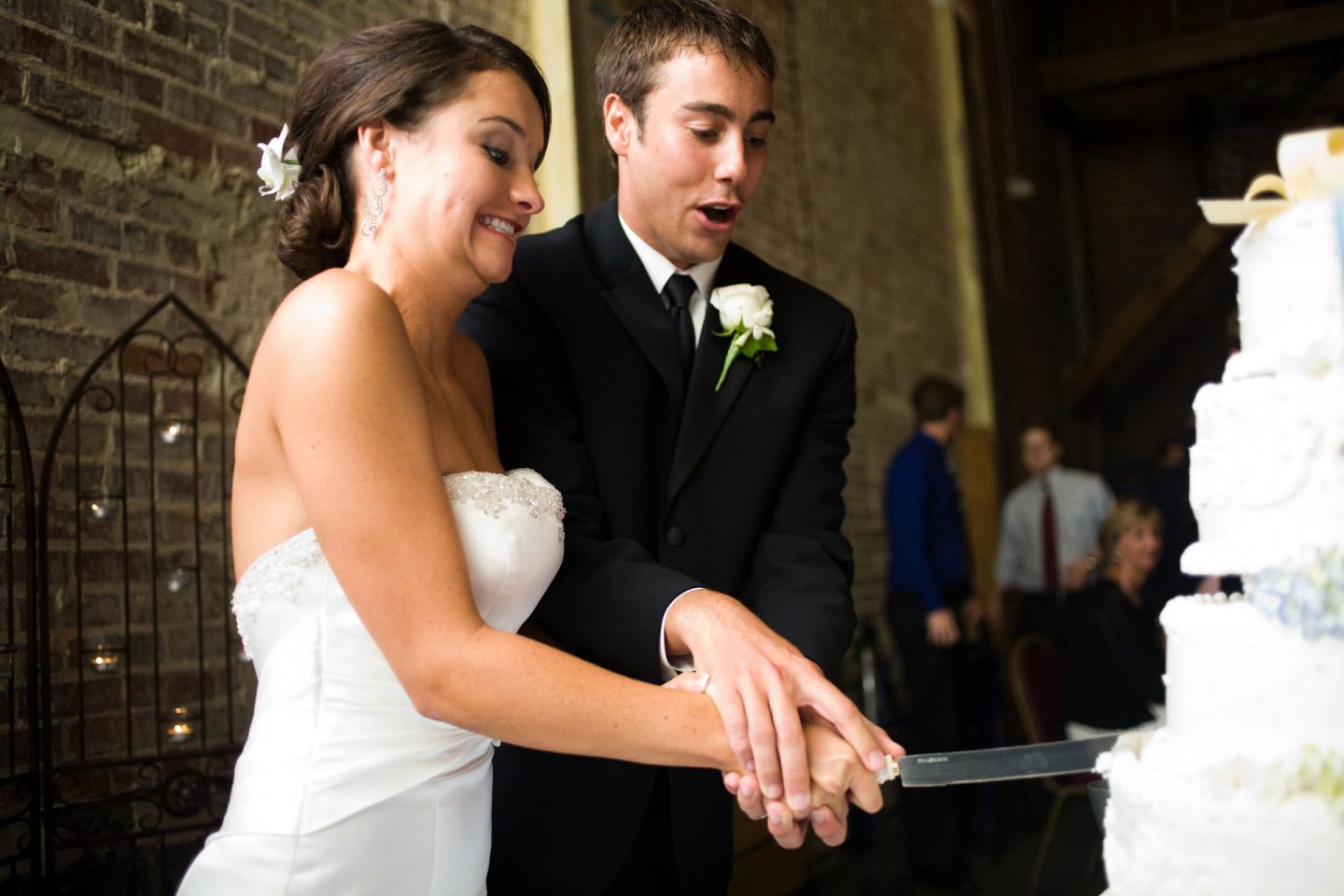 The other thing that went wrong was our wedding cake. I hate those gothic-style letters on the front of the cake. When I walked into the reception and saw it, I was like… WHAT?!! Looking back though, that is such a mild thing! If anything goes wrong at your wedding, and it will just remember to laugh it off because it is SMALL in the grand scheme of life.
Bouquet & Garter Toss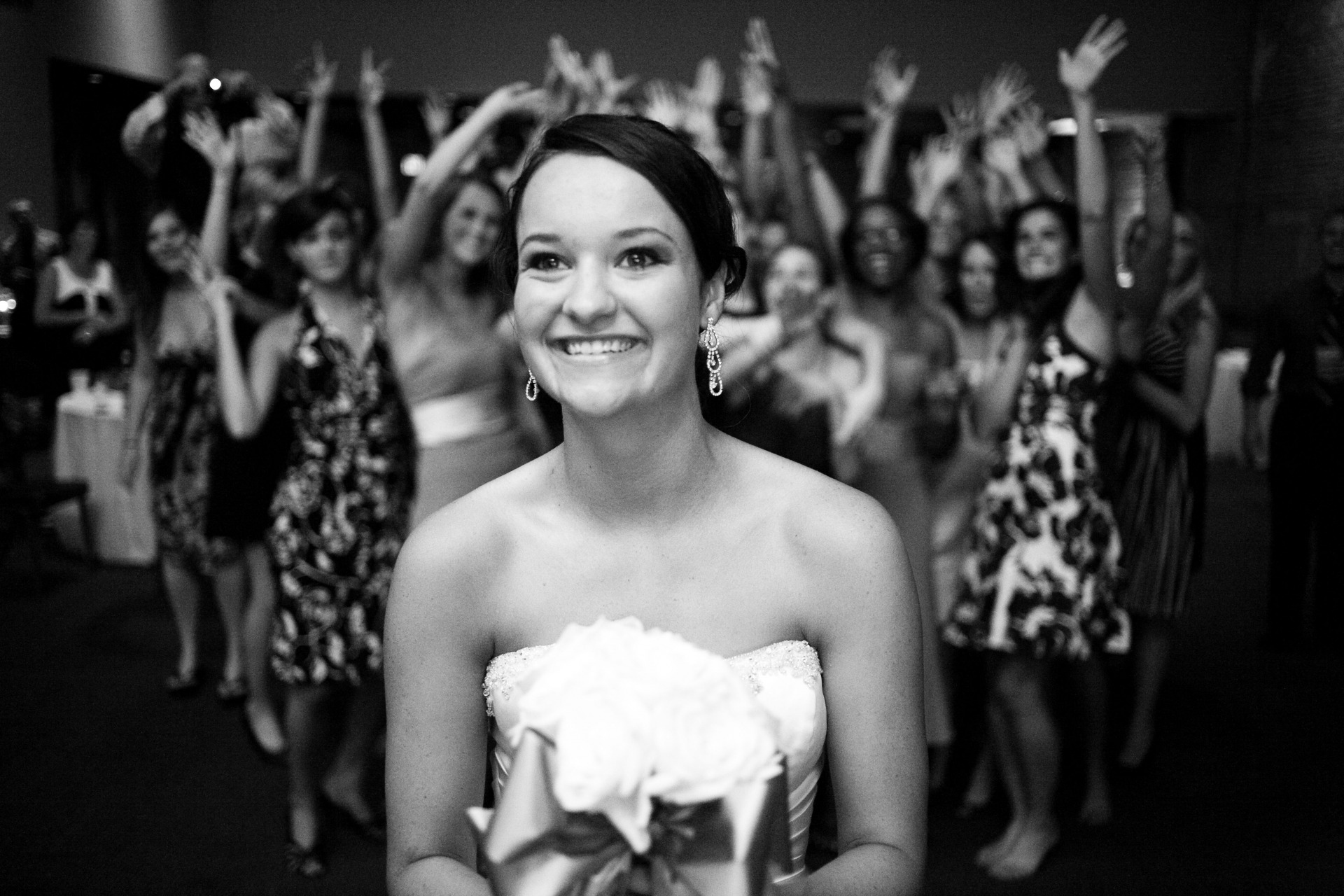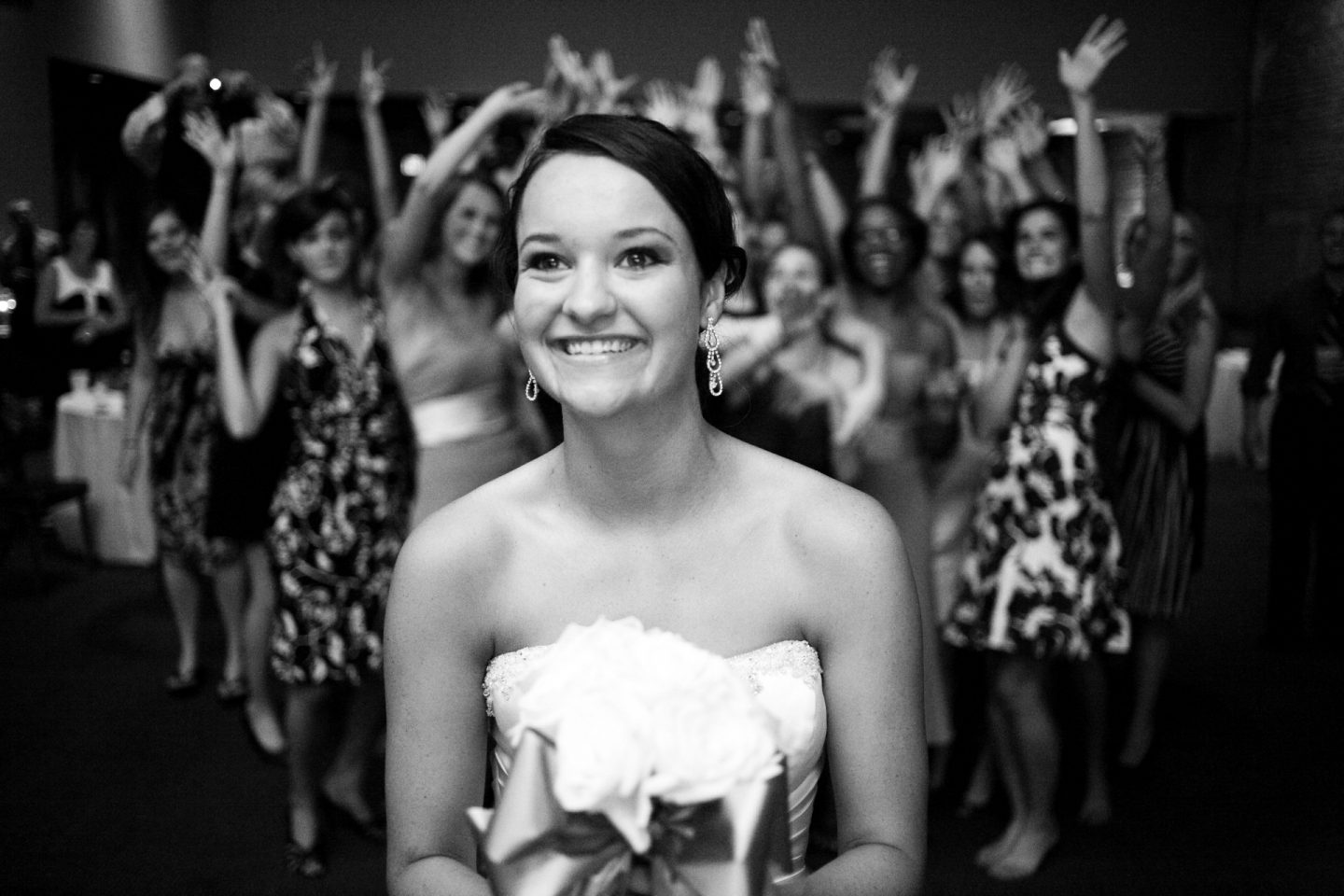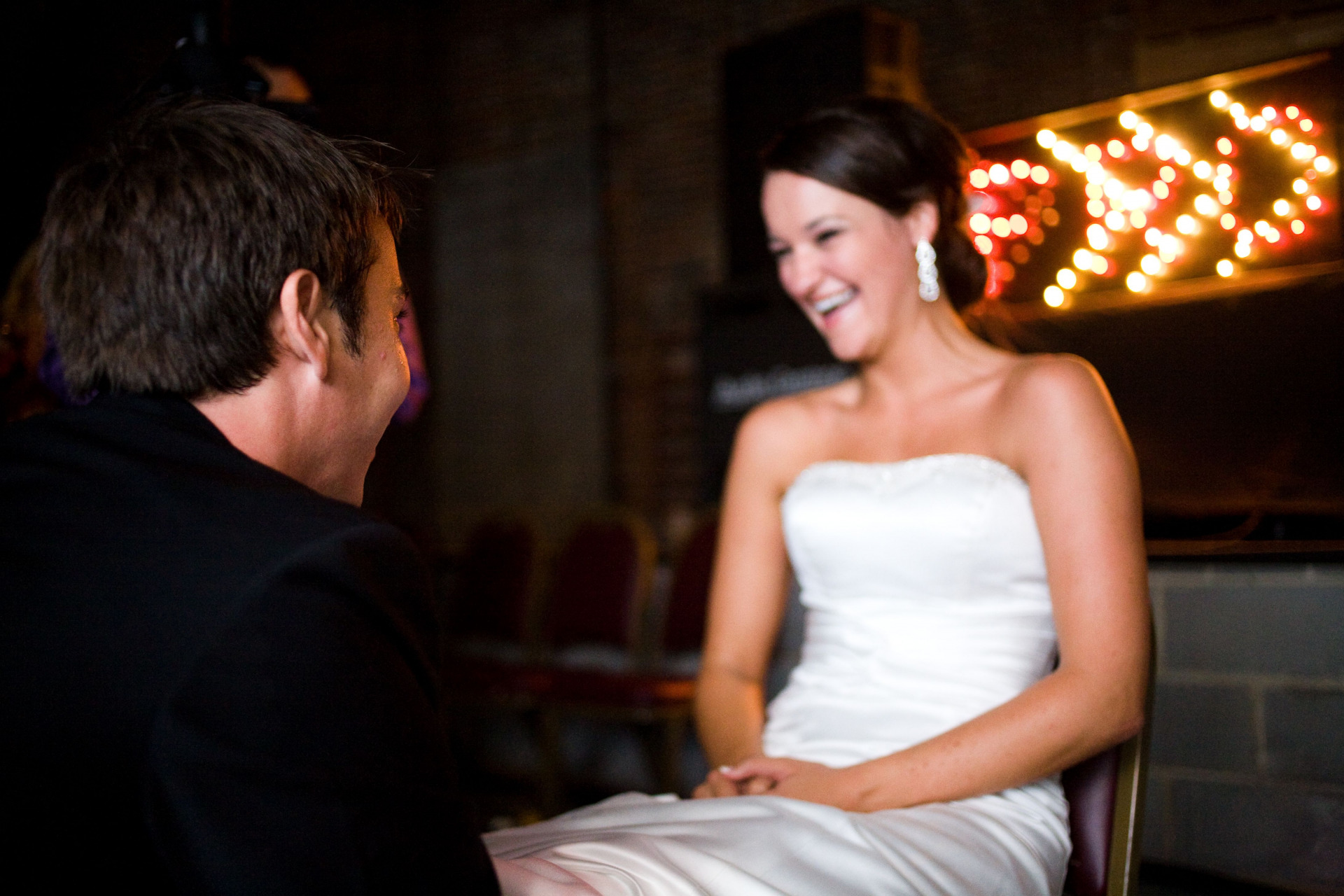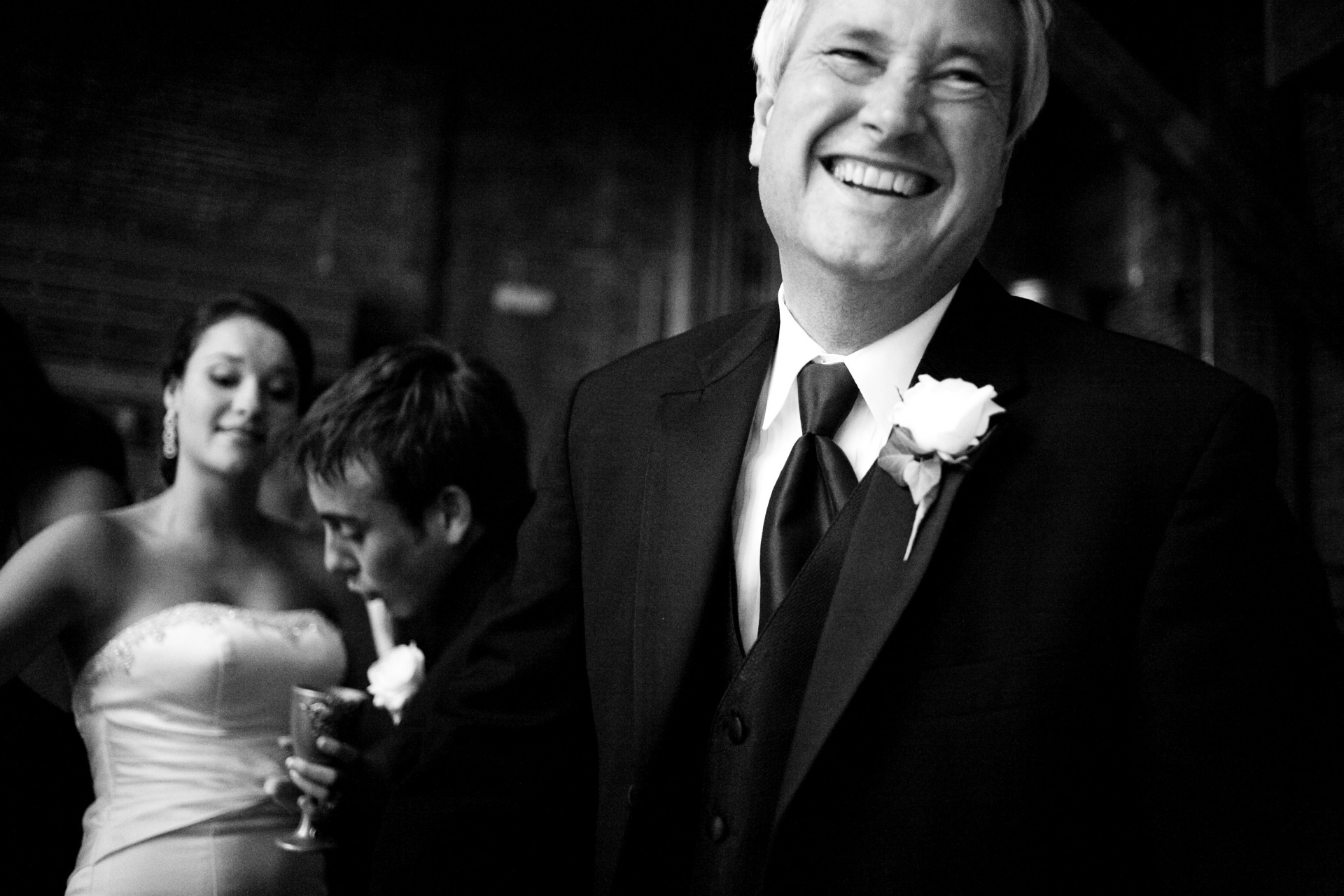 Daddy Daughter Dance
My dad knocked over a table during our daddy daughter dance to Sweet Child Of Mine! It was so funny. When I was a baby/toddler I was a little stinker about sleeping through the night… so my dad says he spent countless nights dancing to that song with me trying to soothe me. He loves classic rock so it felt very appropriate for our relationship.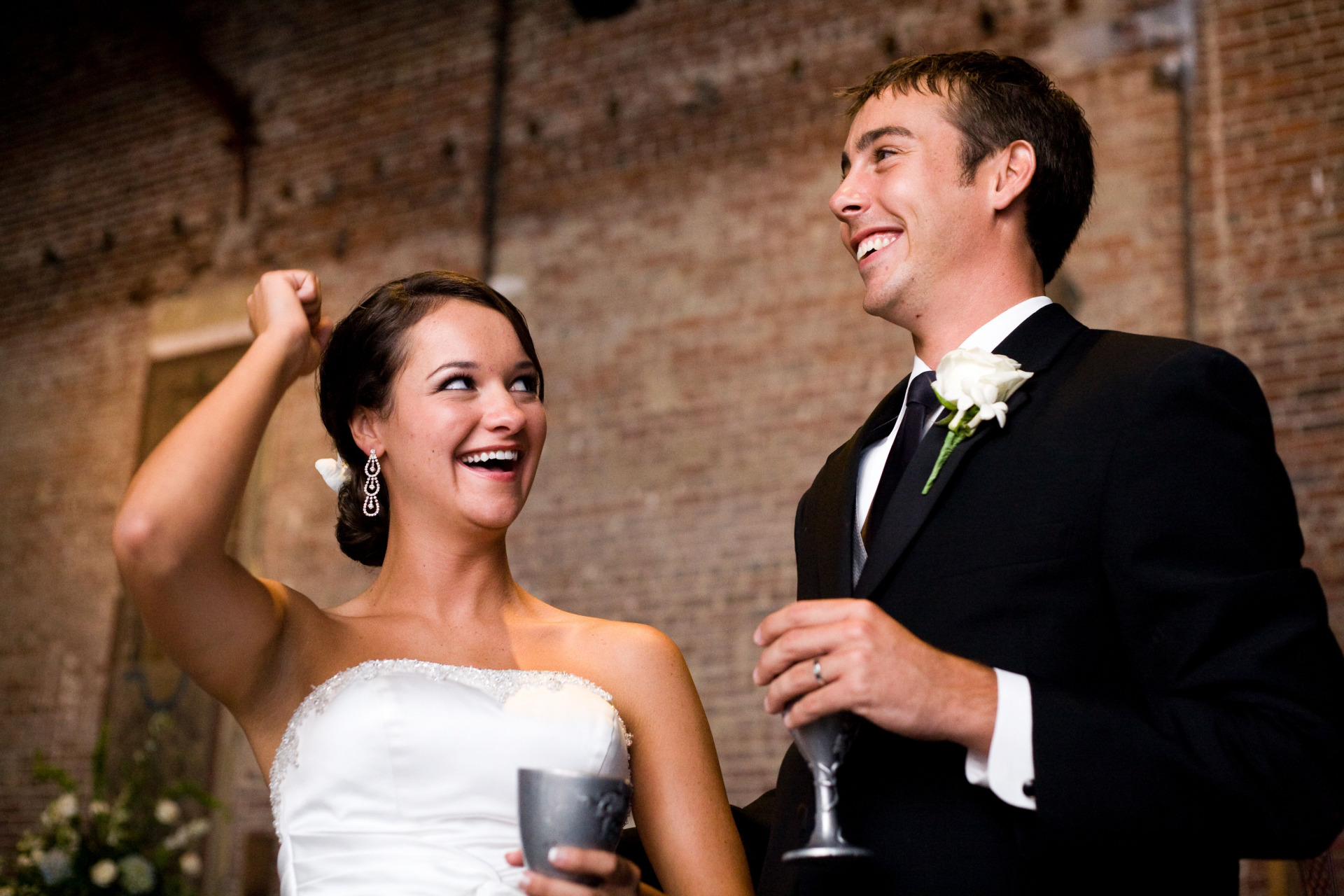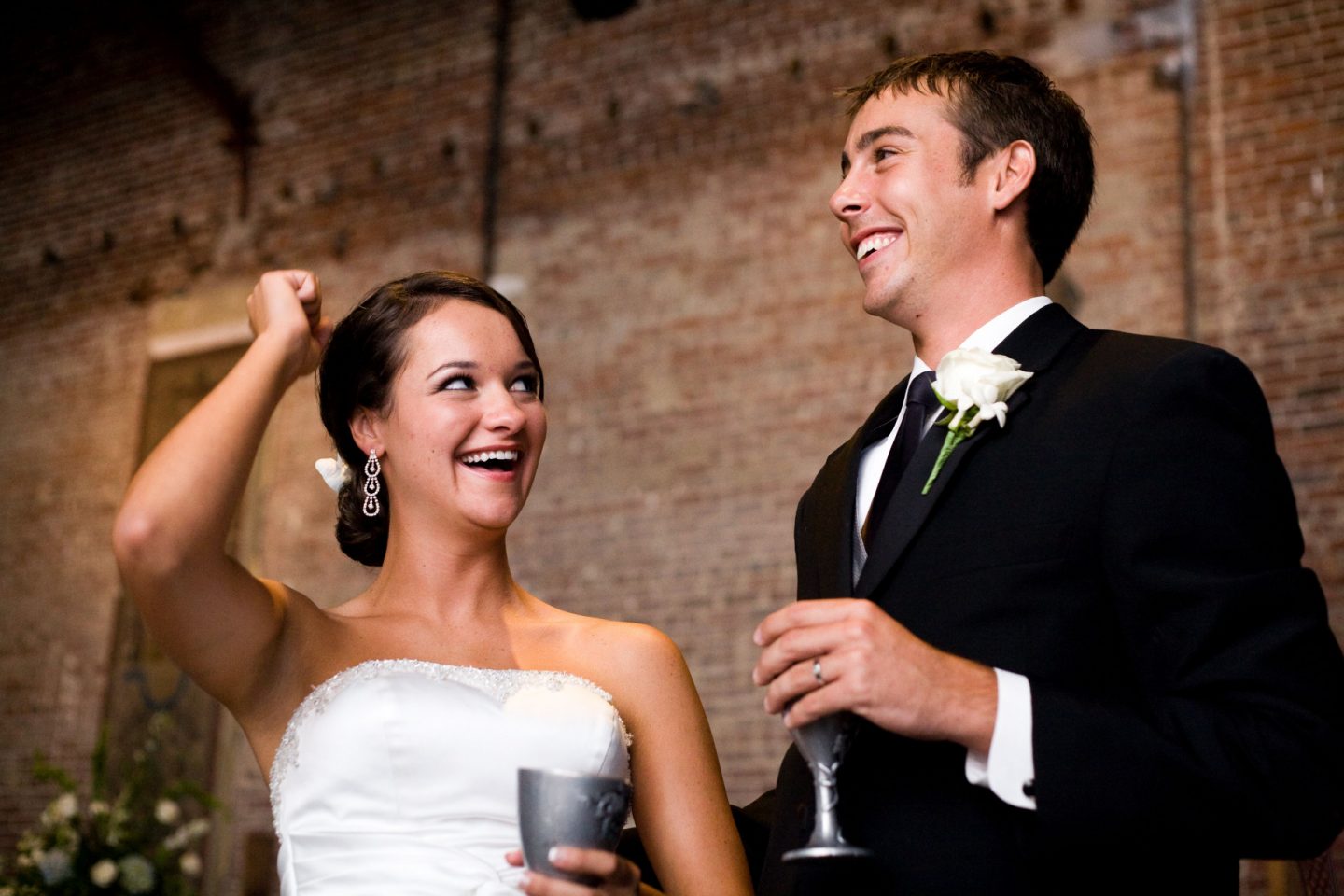 The Best Surprise
One of the most unique and memorable things we did at our wedding was actually our DJ's idea. Right before wrapping up the reception and lining everyone up for the send-off, he had all of our guests circle up around us for one last dance and we got to go around and individually hug everyone goodbye. It was so sweet to take a moment and see who all had stuck it out to the end of the dance party and thank them for being there with us. Talk about an emotional moment!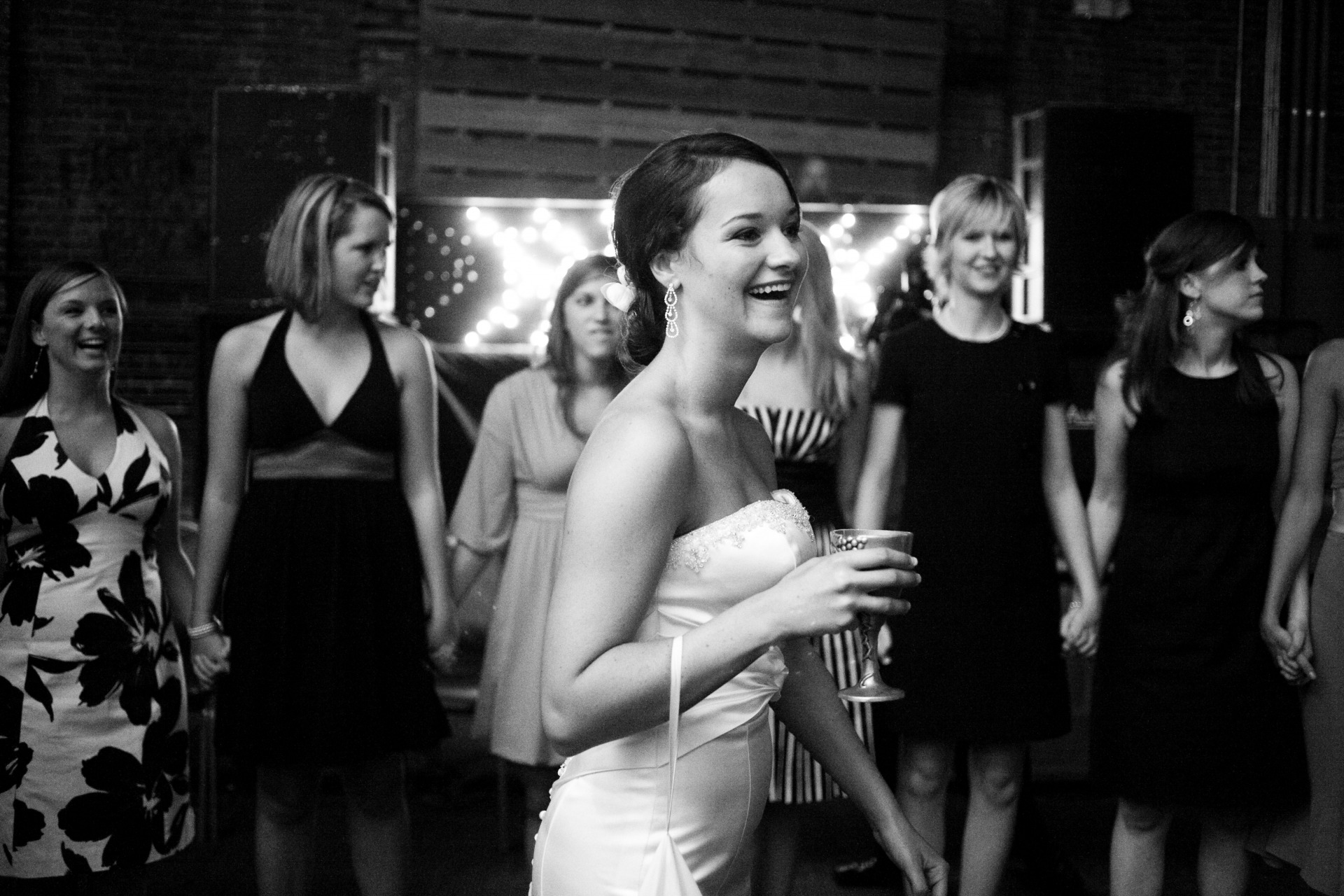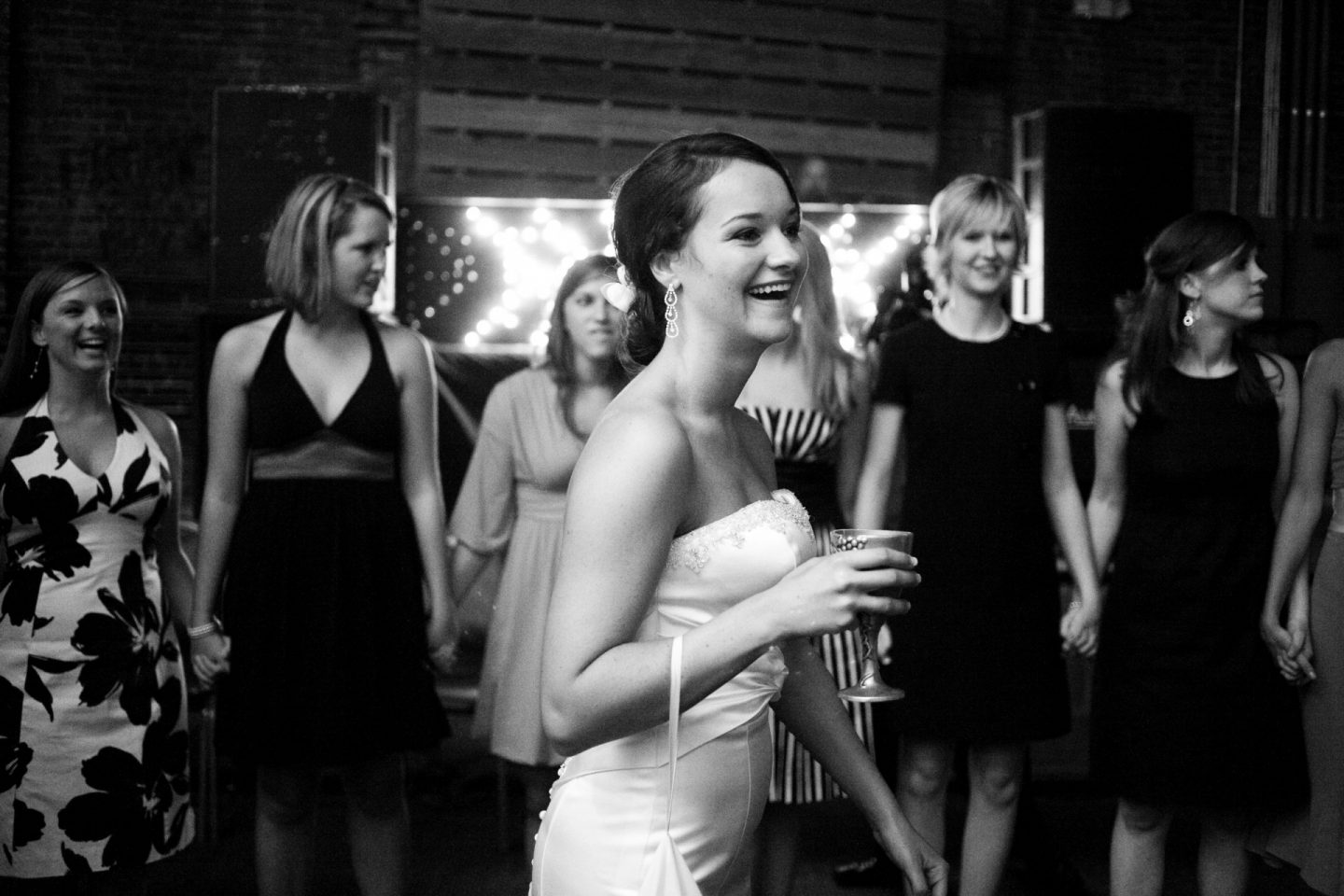 Needless to say, our wedding was SUPER fun and SUPER meaningful to both of us. We were surrounded by so many friends and family members and honored that they made us feel so loved and special. Many traveled from Indiana (Eric was born and raised there) and other parts of the country to be with us. Eric still makes me feel so honored to be his bride 13 years later and our prayer is still that God receive glory and honor through our marriage and that we can love each other well with Him at the center. Thanks for indulging me in sharing our wedding with you today and I hope you enjoy our wedding video down below. I could cry just thinking about how much Eric means to me. I am beyond blessed to do this life with him. Eric Brown, I love you more than I know what to do with at times. Thank you for leading me and our boys well. We love you to the moon and back and please remember, you can always bring it on home to me. <3
Our Wedding Video
Check Out More Marriage Posts
Pin The 13th Wedding Anniversary Post For Later