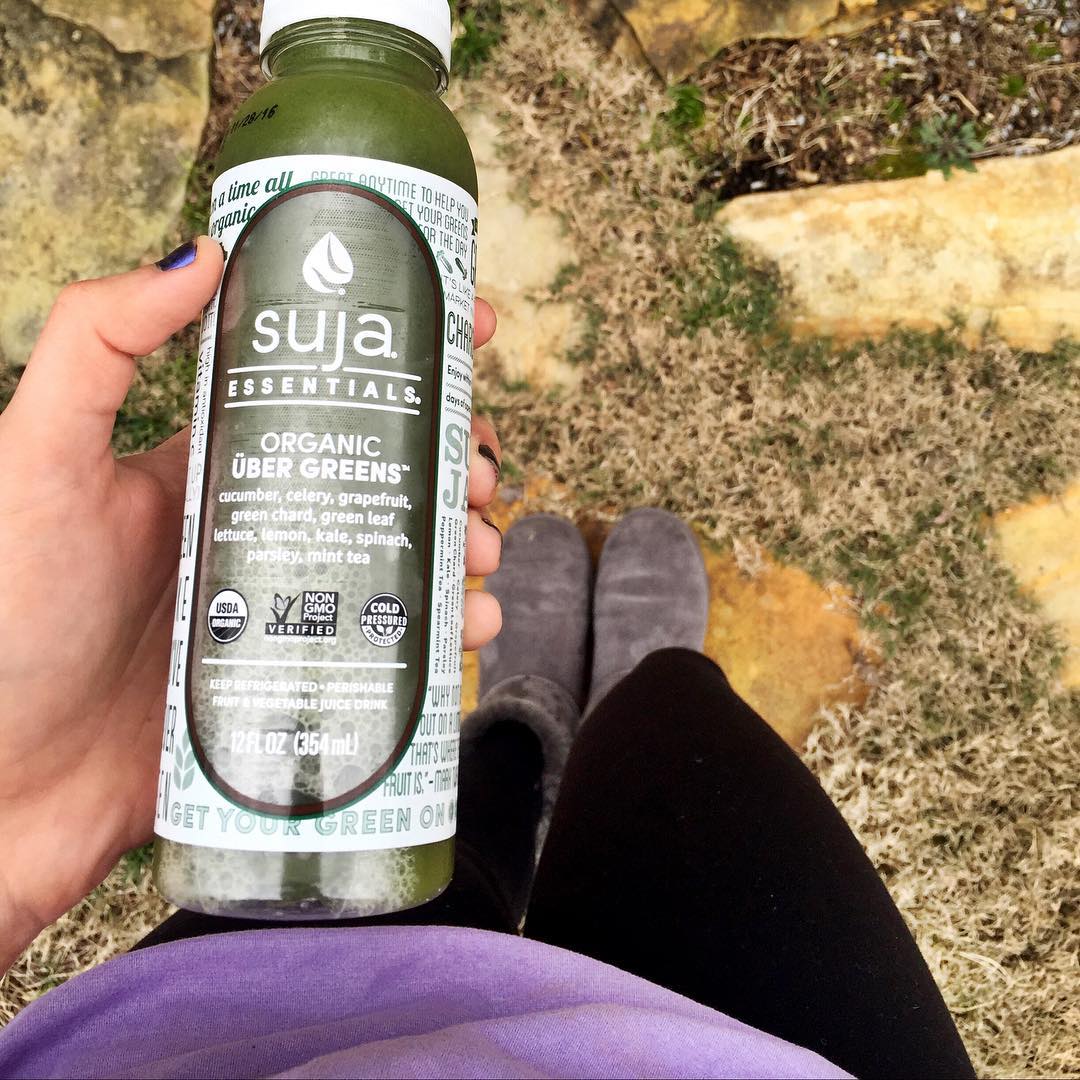 We're almost half way through the month, y'all! That means you're still on track with your New Year's goals, right? 😉 As I mentioned last week, I started a no grains, no added sugar challenge for myself for 30 days. So far, it's been going great because I have an awesome support system. (Shout out to my group text helpers Lauren and Kylie! And the hubs for supporting me in our healthy recipes.)
It has been so fun for me to hear from readers doing the challenge! Some of you have challenged yourselves to exercise more each week, committed to a healthier mindset, or committed to drink more water. Whatever it is you are doing to be good to yourself and "love your life" (as the blog title states), I'm so proud! You guys are keeping me motivated, so thank you for sharing what you are doing via emails, texts, comments on my social media, or in person.
I heard from one of my friends doing the challenge and I loved how determined she was to persevere, so I had to share what she told me she did this week: "This morning I was really craving Chick Fil A and didn't have time to do anything at home. So…I got a chicken burrito in a bowl. Delish…hopefully not too far off course." Get it, girl! I love hearing how you guys come up with ways to make busy and hard days work with your commitment to yourself.
I hope this post inspires you to stick with your goals the way you guys inspire me! Remember that balance is the key! If you mess up a bit, it's ok…just keep trucking!
I wanted to share some of the healthy choices I've been making as a means to encourage you as well. SO, here's what I've been noshing on to keep it healthy: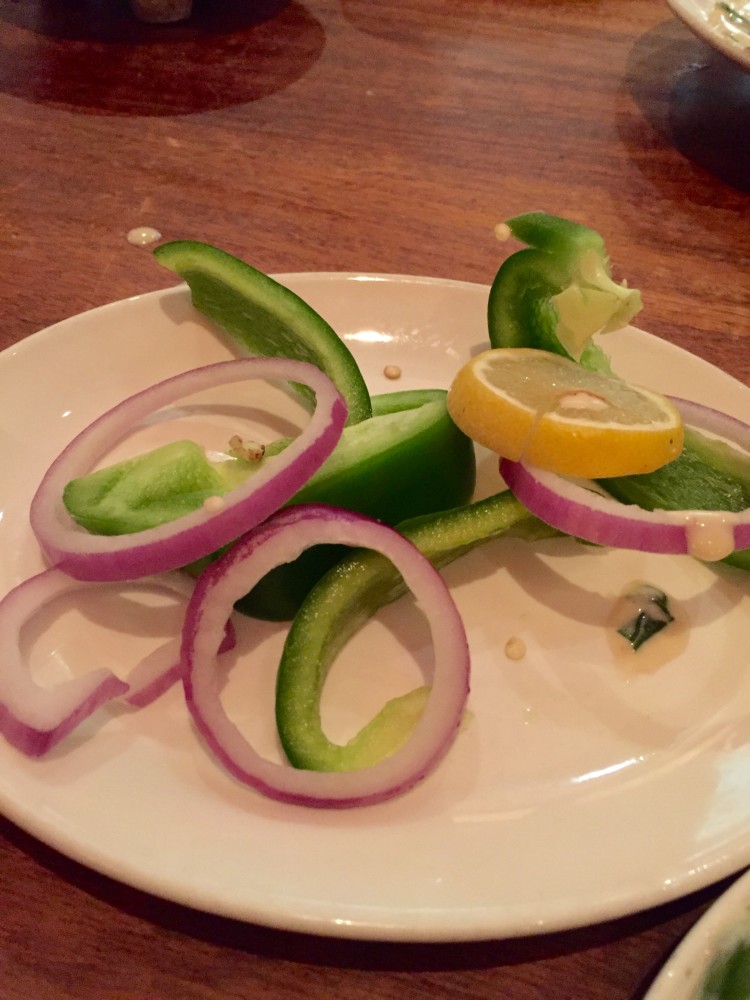 Day 1: The first day of the challenge, I agreed to go to Mexican with my girls, so that was hard to resist the chips and dip BUT instead I ordered a plate of sliced bell peppers to dip in guacamole and enjoyed fajitas without the tortillas.
Breakfast: All-Natural Peanut Butter & Banana
Snack: Nuts
Lunch: Leftover Easiest Salmon and salad
Workout: Pure Barre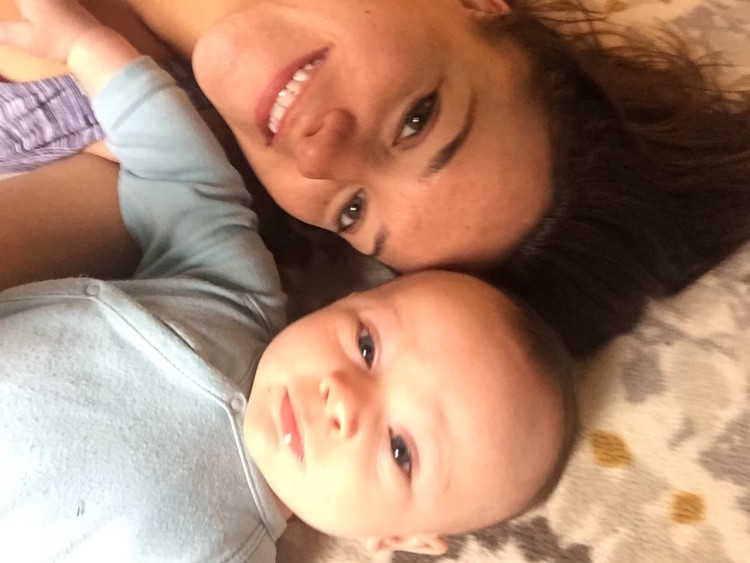 Day 2: At home workout with HomeFit Birmingham followed up by pushups while "playing" with the baby.
Breakfast is the same every day.
Snack: All natural fruit bar from Trader Joe's.
Lunch: Whole 30 White Chicken Chili (I pulled leftovers out from the freezer to make it easy!)
Dinner: Paleo Chicken Fajita Bake
Day 3: The picture at the top of my post is pretty much my go to comfy workout wear and my juice from day 3. Leggings, the most comfy Uggs ever (they have bows so I feel like that makes them slightly less ugly, right?) and a layered workout top/jacket…done.
Snack: Suja Uber Greens Juice
Lunch: Leftover soup
Dinner: Crock Pot Roast & Veggies
Workout: Pure Barre
Day 4: We had the AWAKEN Good Grit Magazine and Pure Barre 6 year anniversary party in downtown Birmingham. So fun! As you can tell from the pictures above with all of our beautiful instructors.
Luckily, Whole Foods catered it so we had a healthy menu I could eat including steak bites, sweet potato and mushroom bites, veggies, fruit and more.
Lunch: Leftover Pot Roast and Veggies
Snack: Halo Orange and sweet potato chips
Workout: Pure Barre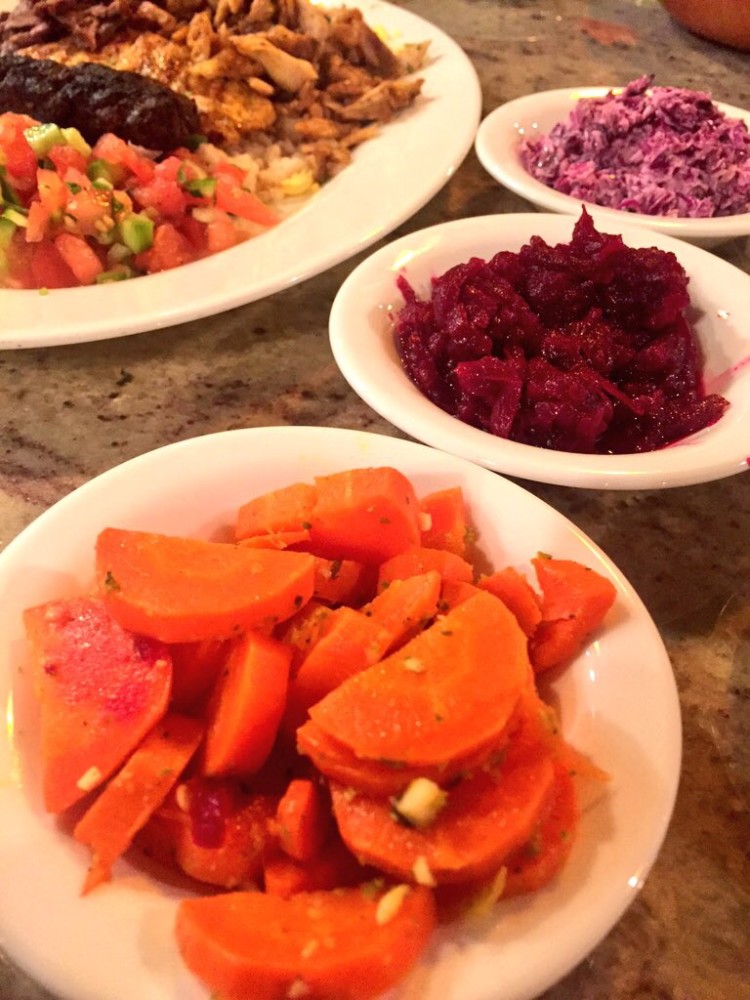 Day 5: Eric and I had a date night with the baby in tow. Leyton slept almost the whole time which was great! Since we wanted to go somewhere on the lighter side and try something new, we went to Eli's Jerusalem Grill on 280. The new restaurant was hopping! We split the Combination Plate (I didn't eat the couscous or rice) and the salad sampler. It was really fresh and a good change of pace.
Lunch: Turkey Meat wrapped around avocado slices drizzled in olive oil w/ salt and pepper and a salad with goat cheese
Snack: Grapes
Workout: Homefit Personal Training
Day 6: We cooked out with some neighbors/friends (you may remember my blogging partner, Jessica from my old blog Saving Money, Living Life if you've been a long time reader!) so I had a burger with no bun, avocado slices, salad and sweet potato chips for dinner with them.
Lunch: Turkey Meat wrapped around avocado slices drizzled in olive oil w/ salt and pepper and a salad with goat cheese
Snack: Veggie Chips, Smoothie
Workout: Rest Day
Day 7: After church, I was FAMISHED. I had a smoothie, half of an avocado, & a salad with turkey and goat cheese.
Dinner: Paleo Mexican Meatloaf…Recipe coming soon!
Workout: YCross Class at YMCA
Fill me in! How are you doing with your January goals and personal challenges?
Heather Brown helps busy mamas of young littles who are caught in the hustle to find encouragement in their journey to true health, from the inside out, starting with the heart. Read her journey of learning to live a life well-loved
HERE!