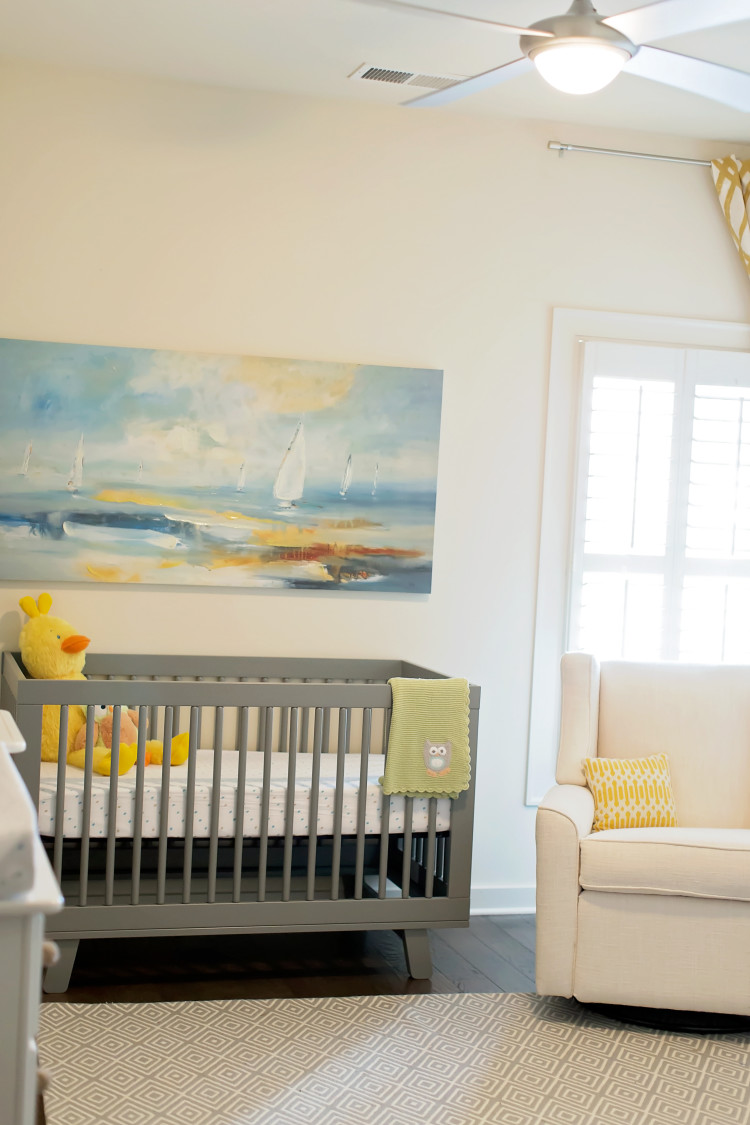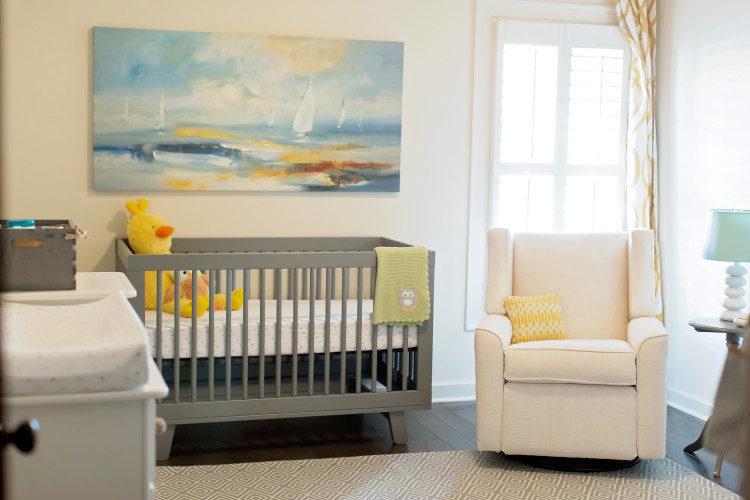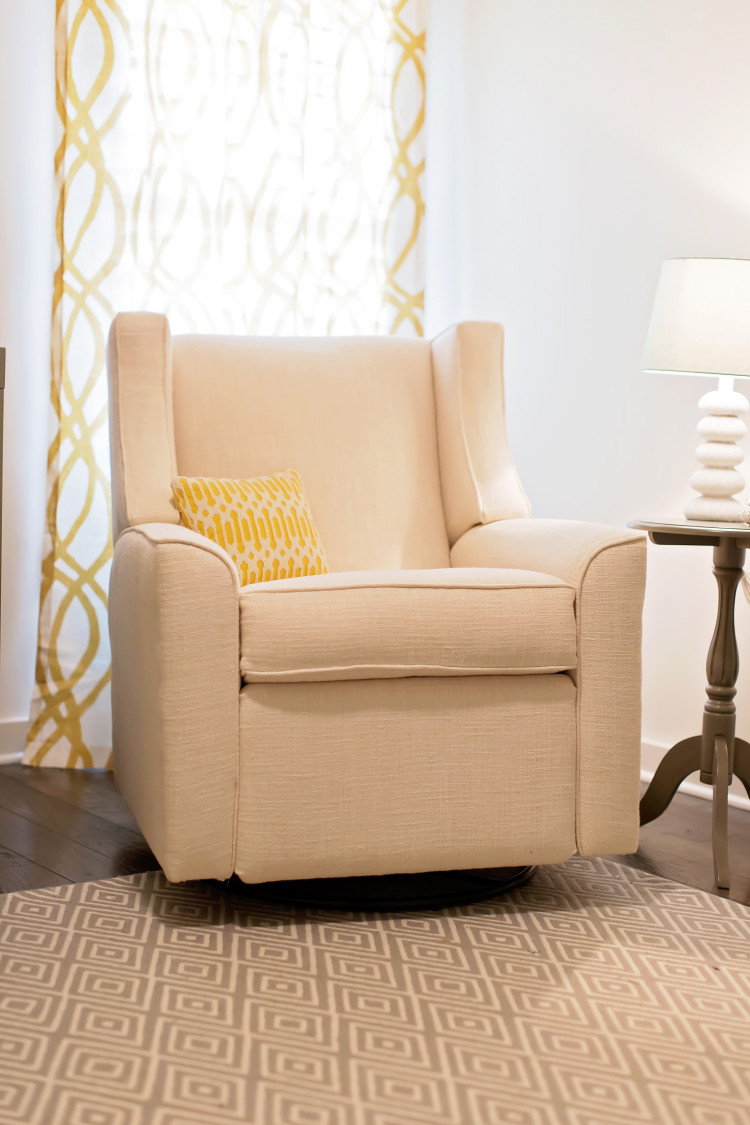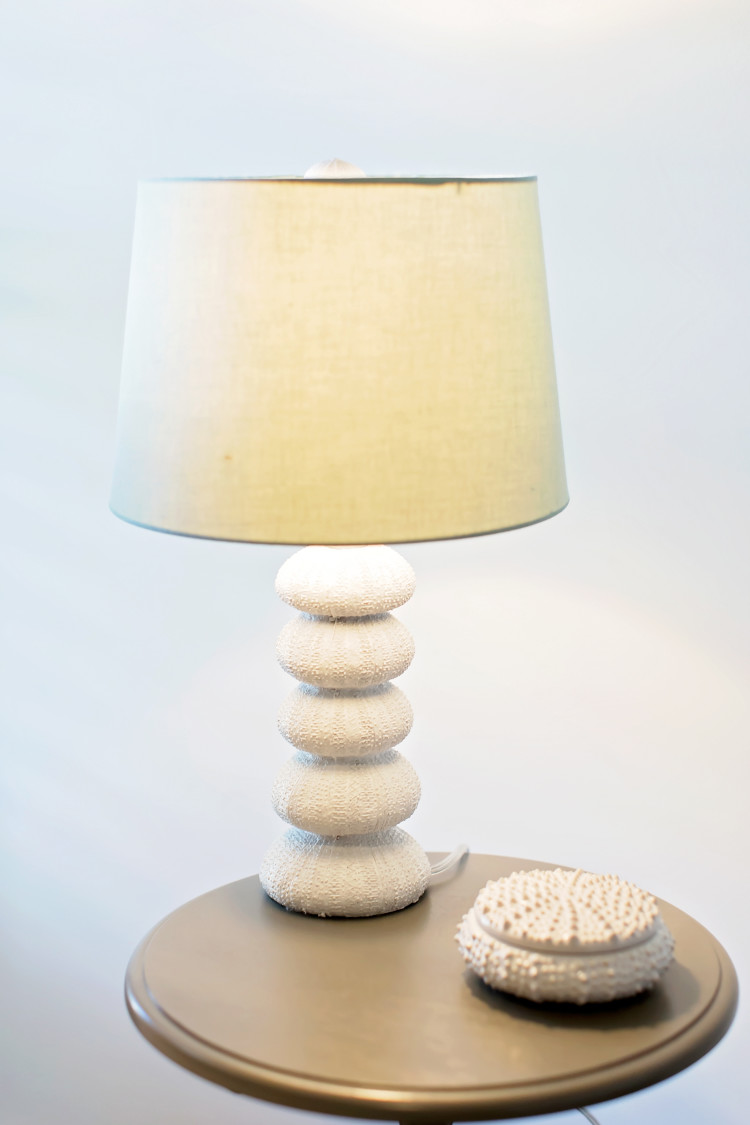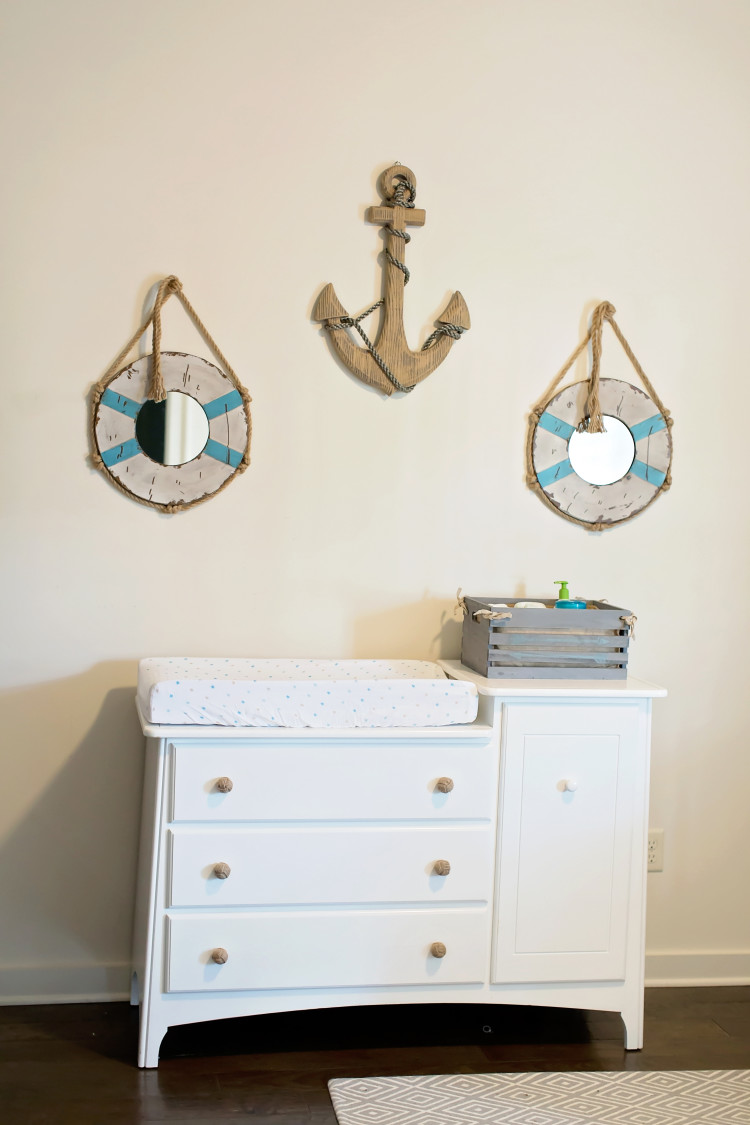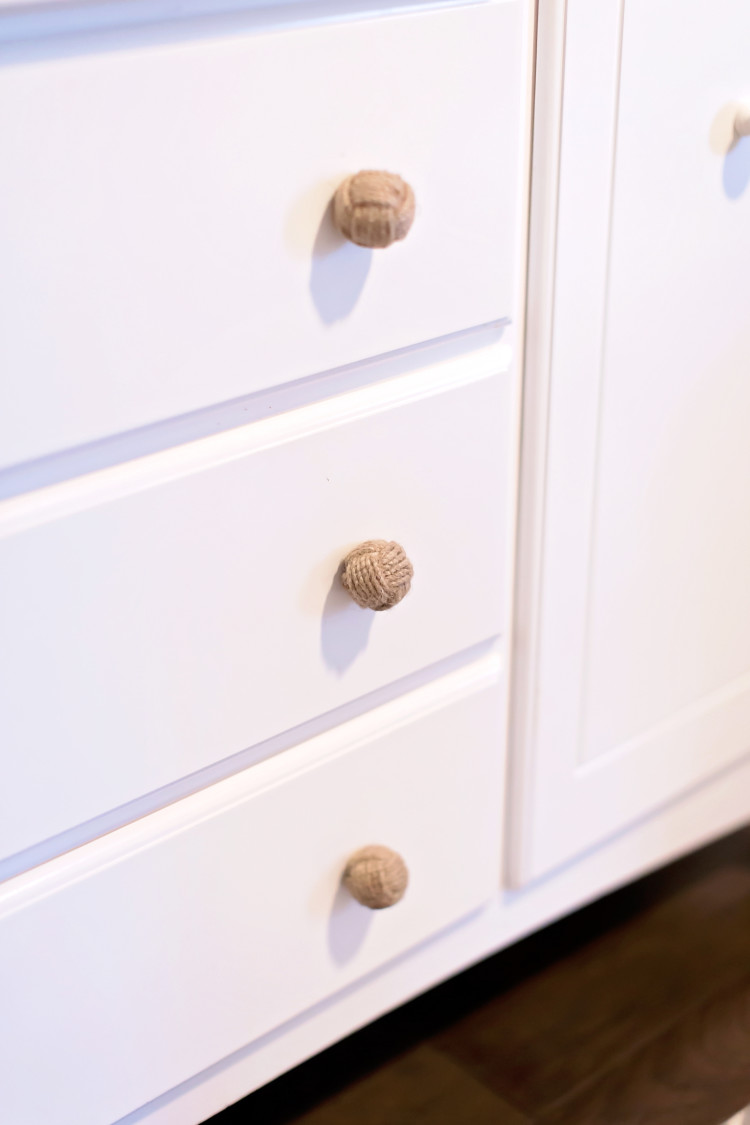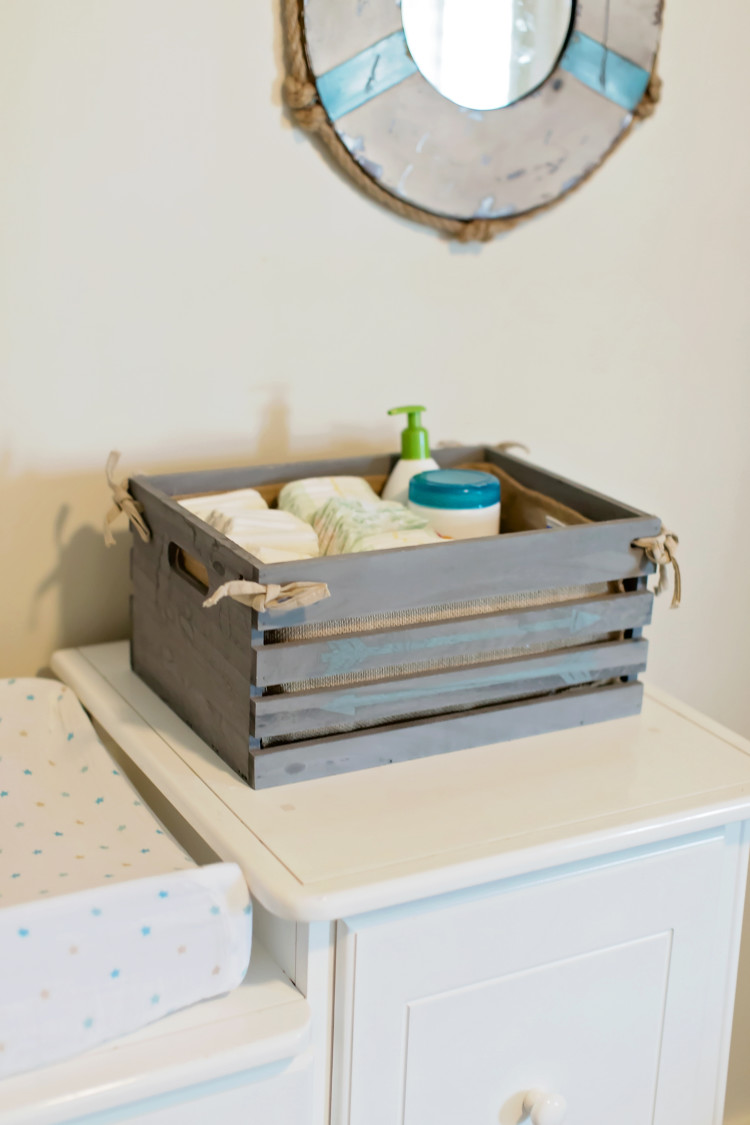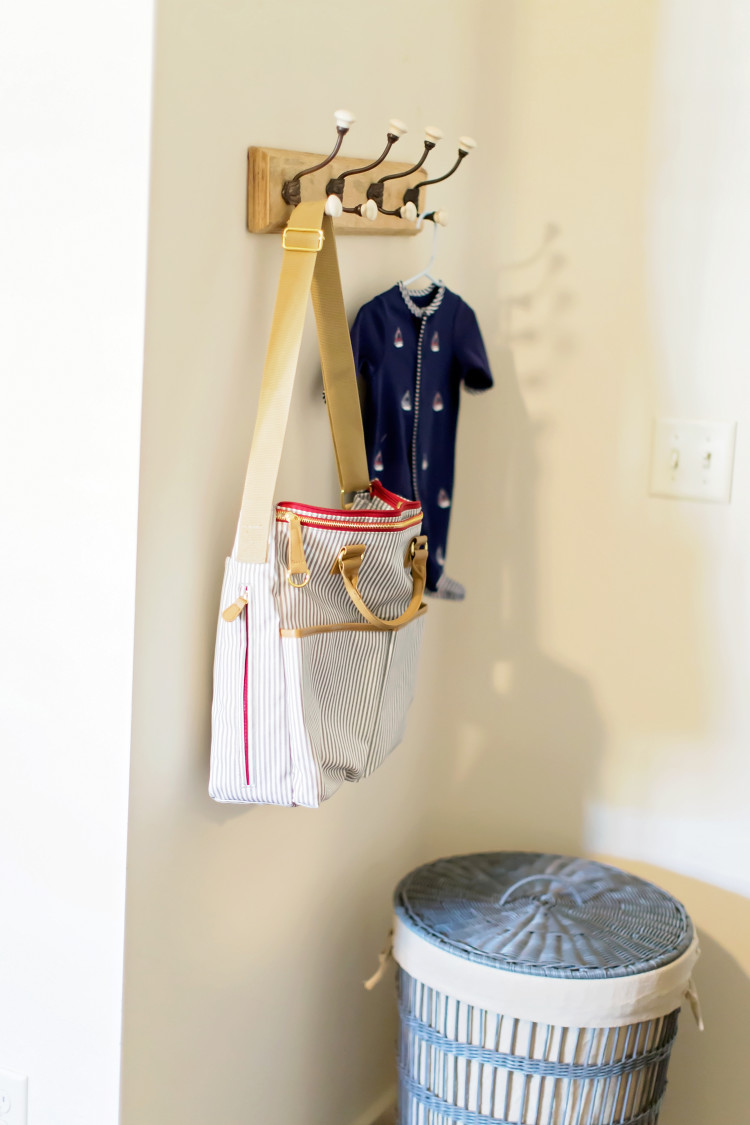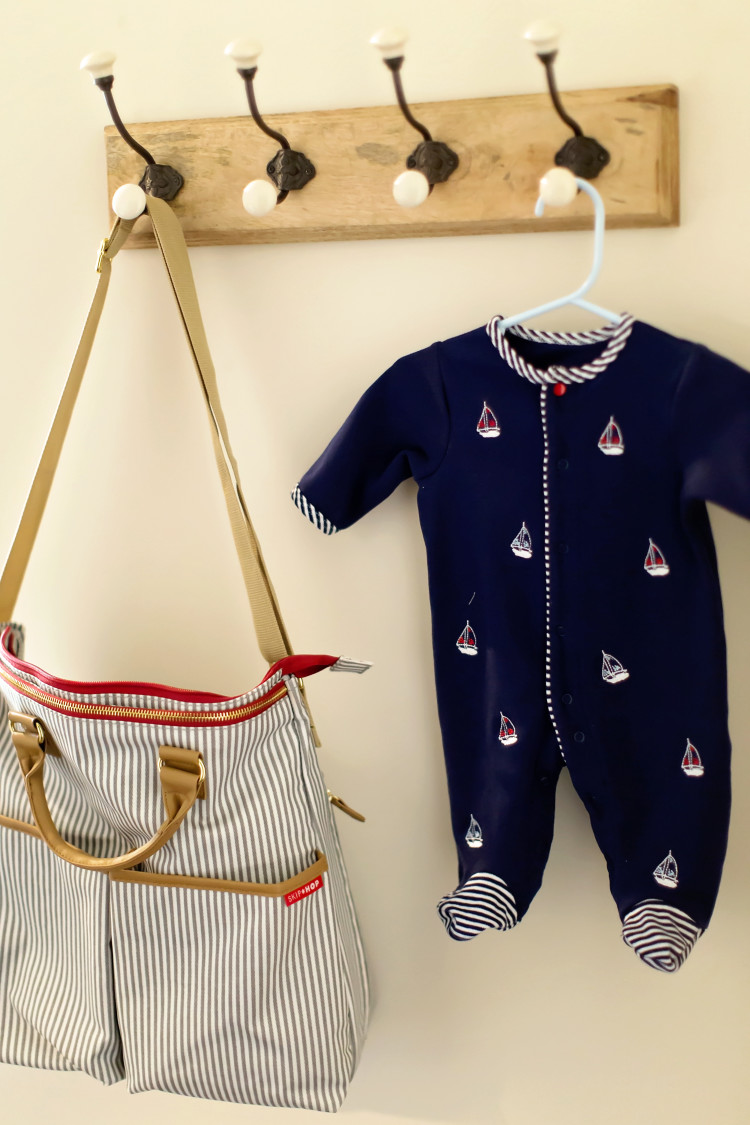 Today, I want to invite you to kick off your shoes and join me in Leyton's Nautical Nursery. This room will always have a special place in my heart because it was the first room in our new house that I got to decorate and complete. In fact, it's still the only room in our house that I would say is "done."
The nautical nursery wasn't our intended theme until we found and fell in love with the painting above his crib at Home Goods. The colors were so calming and the painting was so sweet, we couldn't say no. After that, everything else fell in place. In fact, I found lots of other items that day while we were in Home Goods with the help of a friend. From the point we found the painting forward, we worked off of a palette of grays, blues, creams and pops of yellow.
The one thing I didn't want to do was have the room scream cheesy. So even though we had a theme to work off of with the nautical nursery, I didn't want it to take over. You'll see there are unrelated items that blend in nicely like the abstract yellow curtains, the gray patterned rug, the stars on the sheets & changing pad, and the arrows on the crate for his changing table. By keeping all the colors consistent, it all blends to create a cohesive look. I do not consider myself a talented decorator, so I was incredibly grateful to have friends who helped me out with the nursery. It satisfied my nesting instincts to be able to complete this room in the 6 months between moving into our new home and having our sweet baby boy.
I love to sit in Leyton's room, organize his clothes, and enjoy that big comfy chair (that I swooned over in full detail HERE on the blog) from Storkland. The nursery is my happy place where, for now, everything stays clean and neat. It won't be long before Leyton makes sure that is NOT the case, so I'm enjoying it now while I can, ha!
One important detail I may not have thought of in creating our nursery if I had not learned it from a friend was to make sure to have a small table by your glider. This was an invaluable piece for me, especially during those early weeks when I was in there nursing all the time. It's nice to have a little spot to put your phone, water, iPad etc down while you nurse baby.
I hope you enjoyed the first installment of our new home tour! I hope to dive into working hard to get the rest of our house looking more homey in the coming months, piece by piece. Wish us luck!
Shop the Nursery:
Chair: Little Castle Home R156 Lido
Curtains: West Elm Cotton Canvas Scribble Lattice
Rug: Target Threshold Diamond Area Rug
Changing Table: Purchased from Mountain Brook Trading on Facebook and added rope knobs
Rope Drawer Pulls: Home Goods (Similar)
Arrow Crate: Home Goods
Crib Sheets & Changing Pad Cover: Aden + Anais
Painting: Home Goods
Laundry Basket: Home Goods
Yellow Accent Pillow: Pier1
Lamp & Side Table: Home Goods
Wall Decor: Hobby Lobby (50% off!)
Crib: Babyletto
Diaper Bag: Skip Hop
You can get more home inspiration from my Pinterest board, Sweet HOME Alabama.
Thanks so much to Magen Davis Photography for these images!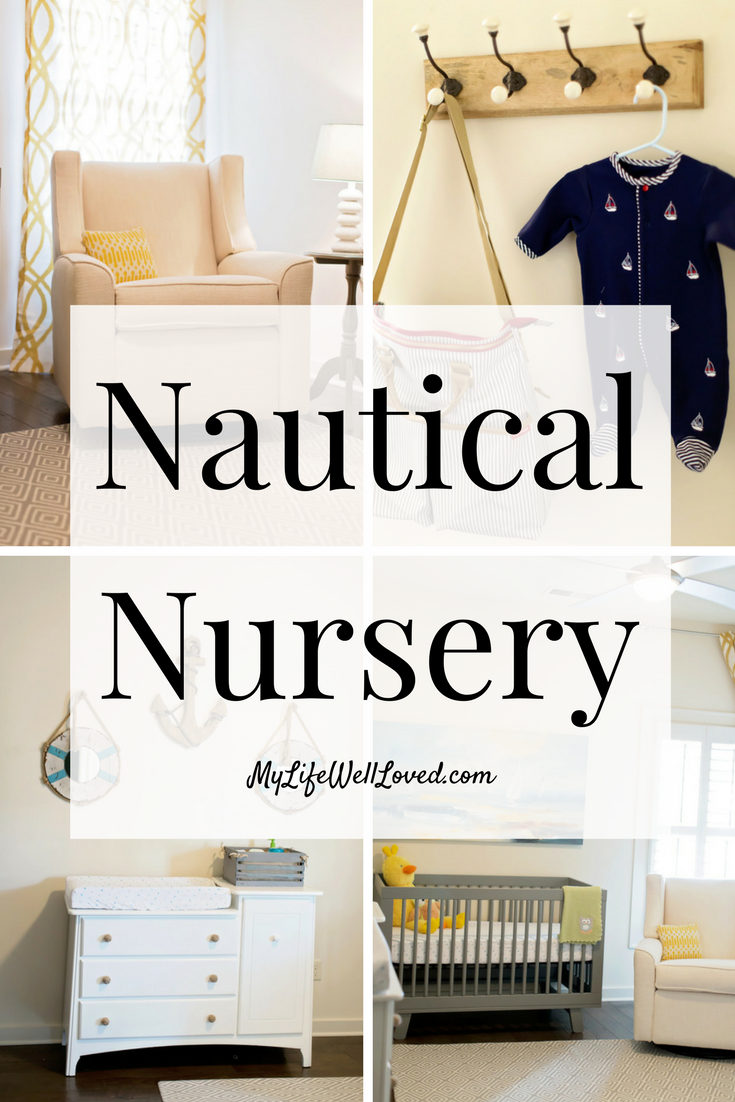 Heather Brown helps busy mamas of young littles who are caught in the hustle to find encouragement in their journey to true health, from the inside out, starting with the heart. Read her journey of learning to live a life well-loved
HERE!