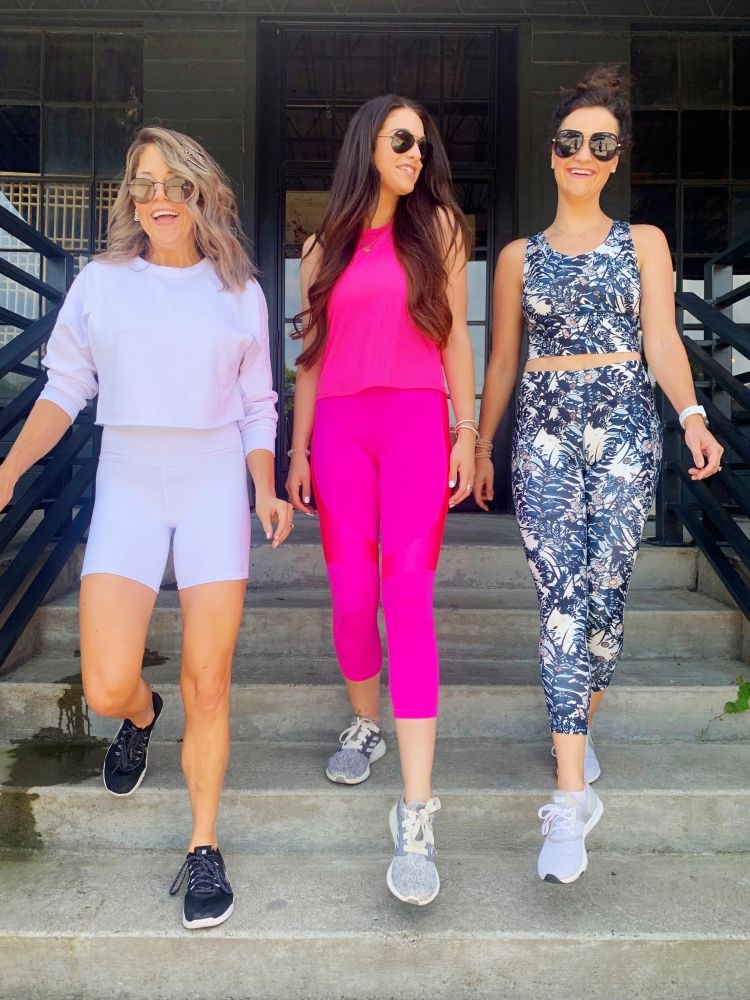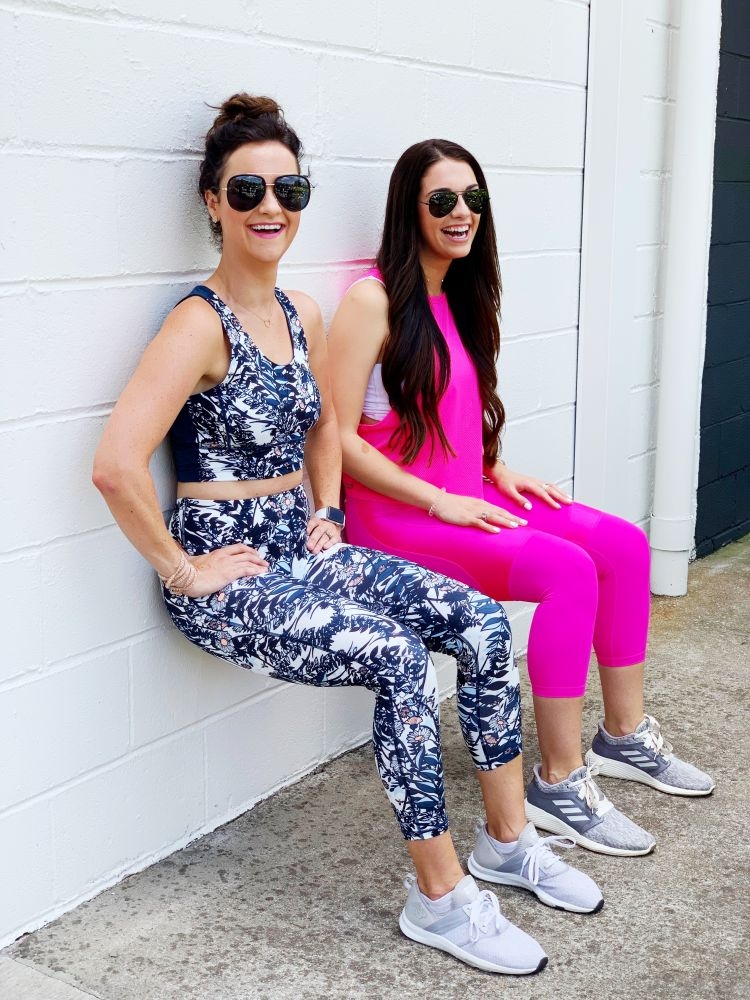 SHOP The Best Workout Playlist Post HERE: Wireless Earbuds // No show socks // Shoes // Leggings // Workout Tank // Hair Ties // Lindsey's Shoes // Lindsey's Top // Lindsey's Shorts // Lindsey's Sunnies // Lindsey's Hair Accessories // Carlyle's Shoes // Carlyle's Top // Carlyle's Leggings // Carlyle's Sunnies
Hey girl gang, whose ready to get their sweat on and listen to some great beats at the same time?! Are you raising your hand? GOOD! To help give you a little extra motivation for your next sweat sesh, I want to share a little workout inspiration today: my favorite workout playlist!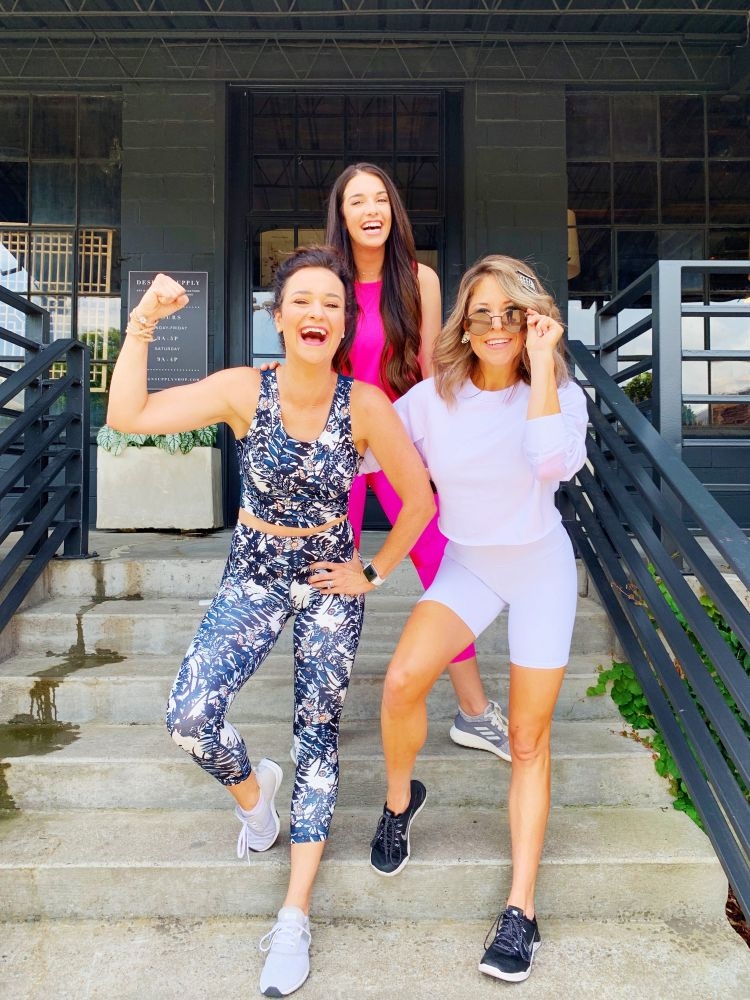 There is nothing I love more than moving my body and getting my daily sweat on all while jamming out to some of my favorite upbeat songs. When I am not working out at Burn Bootcamp, taking a Pure Barre Class, or going on a walk with a fellow neighborhood mom, I enjoy jamming out to some of my favorite early 2,000's songs + a few new hits while doing strength training at home or running!
Y'all know working out on a regular basis is one of the biggest ways I am able to keep my mental sanity intact, ha! Do any of you feel the same way? What is your biggest motivation to work out? Have you gotten your sweat in yet? If not, let's get to it mamas! You got this.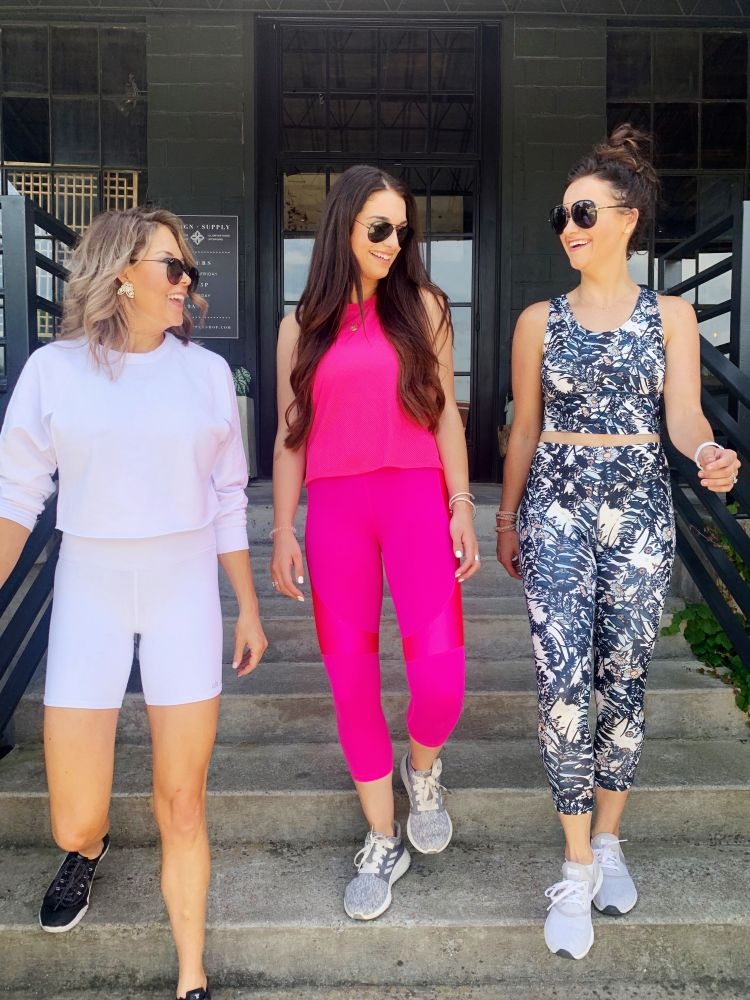 The Best Workout Playlist:
Ready to jam out? Click HERE to download my workout playlist! Disclaimer: I would recommend listening through this playlist without little ears around first. While I have tried to find the cleanest version of all the songs, there are a few to watch out for with little ears around!
Love listening to new playlists? Check out my favorite worship playlist too!
SHOP The Best Workout Playlist Post HERE:

PIN The Post For Later!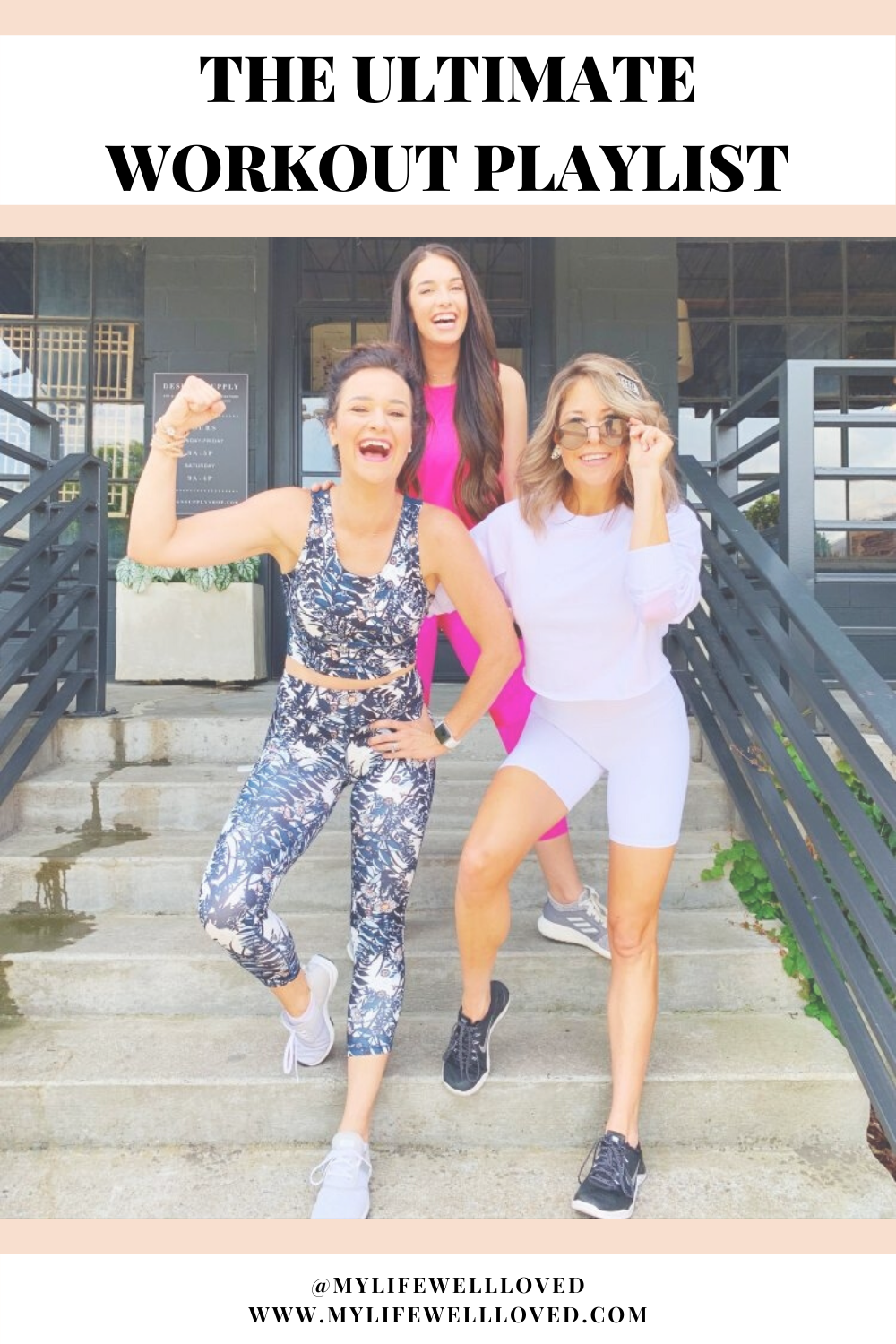 Heather Brown helps busy mamas of young littles who are caught in the hustle to find encouragement in their journey to true health, from the inside out, starting with the heart. Read her journey of learning to live a life well-loved
HERE!