---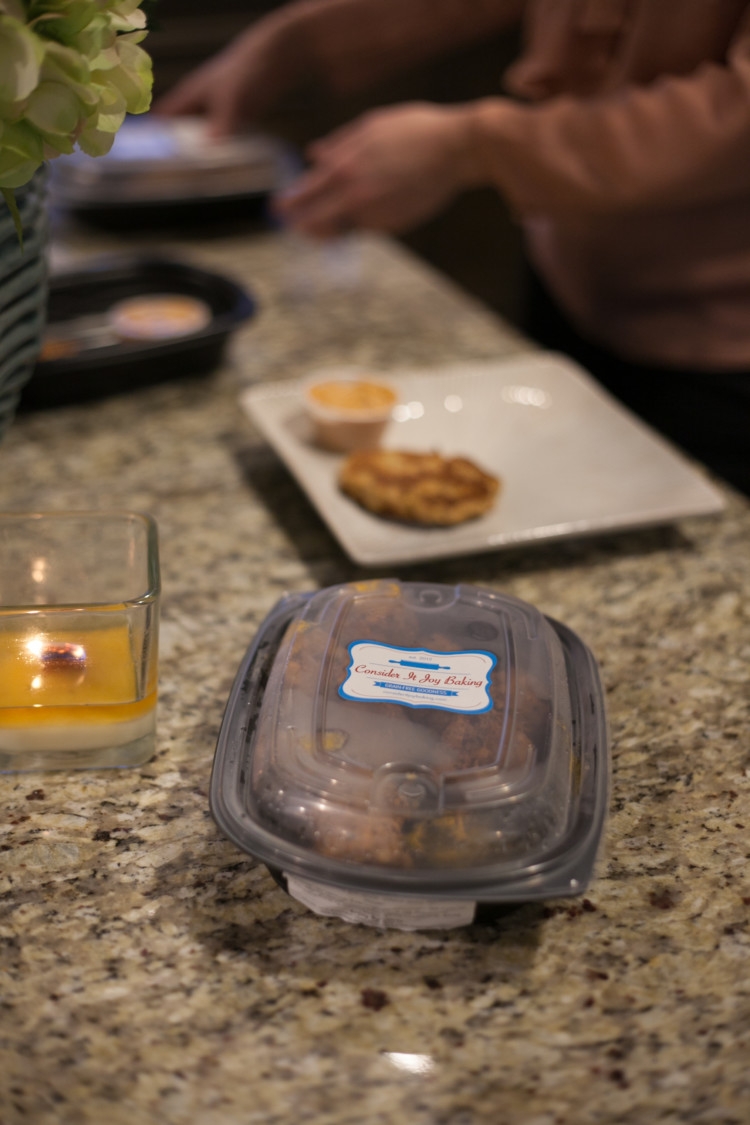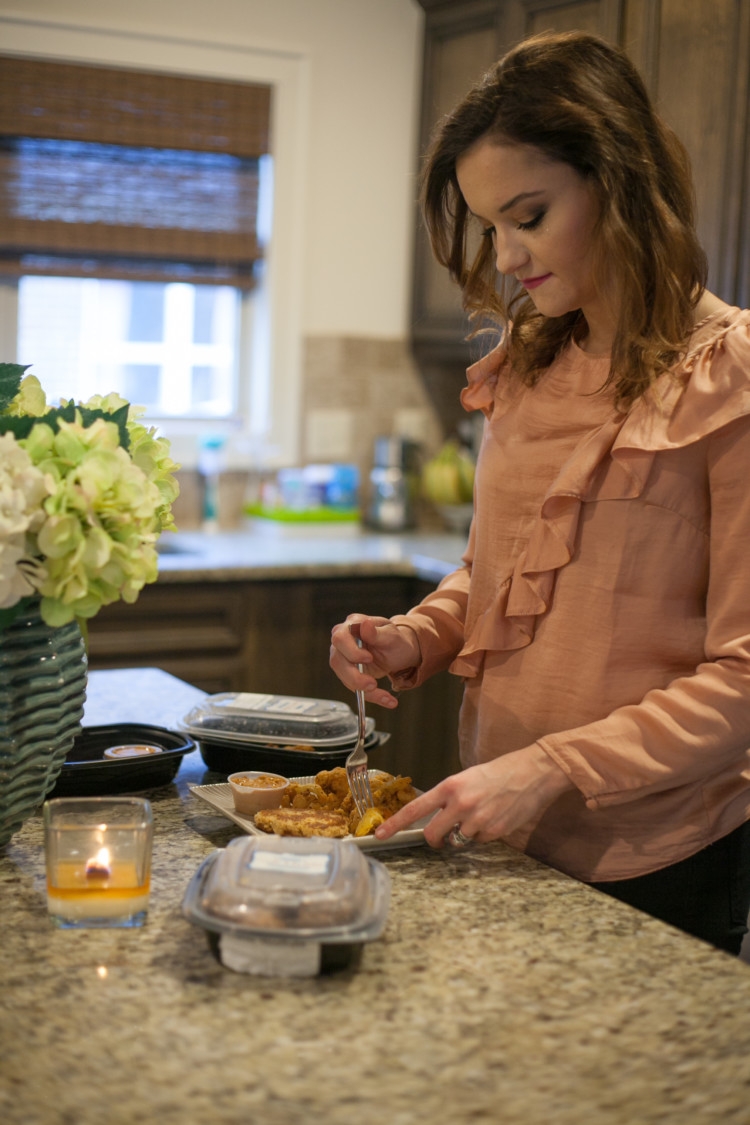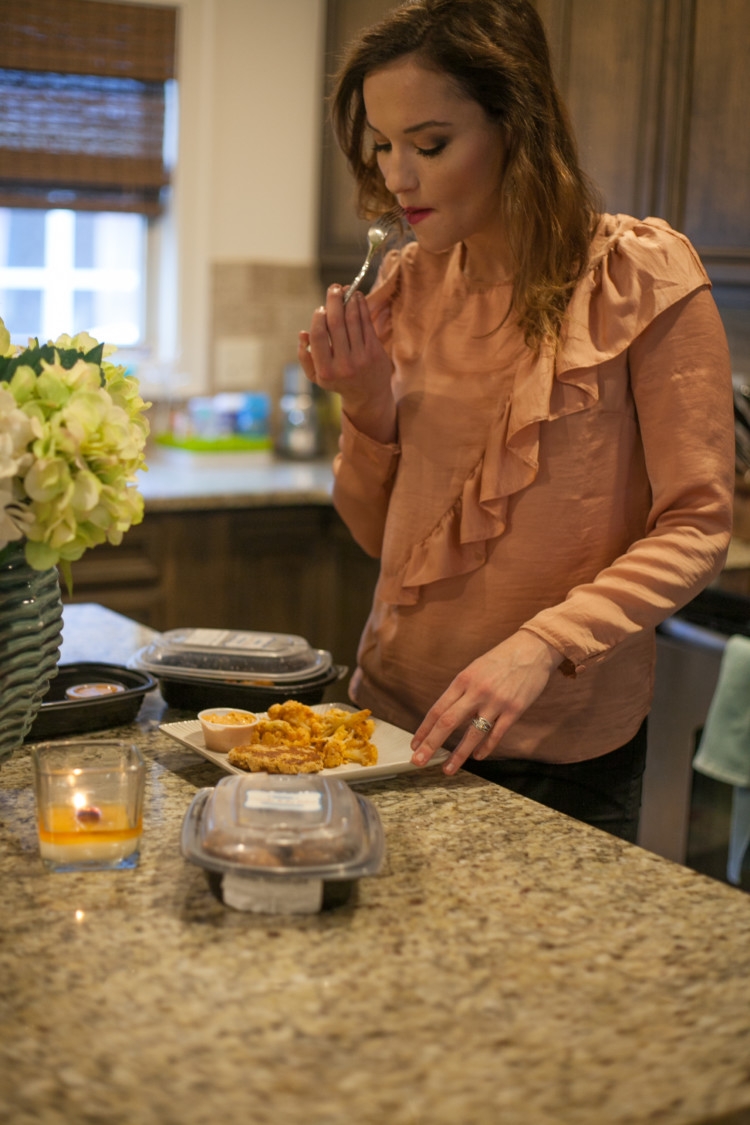 Whole30…day 28. At this point, I'm getting nervous about what it will look like to be off of Whole30. How will my body react? What will I add back in and at what pace? I can tell you that my goal is not to go all in for my first splurge meal. I plan to add back in dairy, wine, and a treat like pizza fairly soon but not all in the same day. I'm going to try not to shock my system.
In fact, since many of you are voicing the same thoughts and wondering how to transition back in the Life Well Loved Facebook Group, I've invited my personal trainer at Homefit's dietitian to come talk with me on Facebook Live today at 2:45 pm CST about how to transition back to real life eating and lifestyle. In case you missed the live, you can watch it here or read below for the Q&A.
Paleo/Whole30 Q&A
Q: What is your take on Whole30? What are the positives? What should people be aware of as they are transitioning back into real life?
A: Whole30 has some really good principles. I am all about keeping it simple, let's not overthink things. The basic principles are eating more fruits and vegetables. The current recommendation right now is nine servings a day, so that is a lot. It almost takes a diet like Whole30 to get the nine servings in. The biggest thing I like about Whole30 is this underlying principle. Whole30 is a little bit restrictive. I like the idea of it getting broader and intuitive eating.
Q: I am totally intrigued by how to ease back into life after Whole30 and curious what you think after the reintroduction phase to see if some of the food groups eliminated are needed for a diet (dairy, etc.)?    
A: At first glance, if you are thinking about it, it would make sense to add legumes, beans and dairy back in. I do think there is an element of this as you introduce one thing at a time. See how you feel, see if there are any symptoms that come up or anything that is different. It could range from fogginess to gluten sensitivity. It is good to check in with yourself on energy level and your regular habits.
Q: I would love to hear about reintroduction, especially dairy and paleo? 
A: I think if we look at the '90s we were all no fat, low fat, fat free and it did not work. Then it was sugar free and that did not fix the obesity problem either. Now we are really starting to think and rethink this sugar thing. I think there is strong evidence now about the processed added sugar, the white table sugar.
When we are talking about milk it is important to think it through. Milk has a protein in it, curds and whey. When we think about milk, we have to think about why, why are we trying to take this out. If you are not having constipation issues and you tolerate milk fine, I don't see the reason not to reintroduce it. Milk is a whole protein source and a whole carbohydrate source. If I buy anything organic it is milk, I do think it is worth the extra penny. Milk is one of the highest allergenic proteins. You hear about it with children early on and usually they grow out of it, so it kind of developed a bad name. Overall, milk is very nutritious and good in moderation.
Q: Many of our supplements are encased in soy based capsules. If we take a lot of capsules we get more estrogen, do you know any capsules without soy in them?    
A: No capsules that I know off the top of my head. I think when you read up on soy, there is conflicting data. Some researchers say it is good. It doesn't necessarily have estrogens, it has properties similar to estrogen. On the other hand, there are heart and cognitive benefits to having soy in your diet. I don't think soy is something to get rid of. I do think this has emerged in the media; soy is a filler in a lot of packaged foods. I think one serving of edamame or tofu is good. It is good to stray away from those packaged foods. I wouldn't be concerned with that small amount of soy you are getting from this supplement.
Q: Tell me about your beef liver capsules you take. 
A: Basically it is a capsule made by Vital Proteins, which are Whole30 approved too. They help you with your hair, skin and cognitive stuff. If it makes you feel good, there is something to say about that.
Q: I am interested in what the recommendations are for incorporating carbs back in my diet.  They are my weakness and with PCOS I have to be careful about my carb intake.
A: Things in a package often have high carbohydrates, so your Triscuits, Wheat Thins, etc. They are high in salt, which is very addictive. It is not necessarily the grain that is a problem, it is how it has been manipulated overtime. I think get to the principles, make it simple. Half your plate needs to be fruits and vegetables. Think about it, fruits and vegetables are not processed. When thinking of whole grain, I think of it being the least processed. Remember fruits are also a very good carbohydrate source.
Q: Anything we haven't touched about transitioning, Whole30, etc.? 
A: I saw a lot about the bars. They are fabulous, but they are convenience items. They are meant to take on the go or to pack them. They are not meant to be at a meal.
The word intuitive eating is funny. It is not that easy, we have so many things at our finger tips. Think about your mother and grandmother. They did not even have studies on obesity because there were no obese people.
I don't think you should be afraid of sweets and junk food. Sweets are fun and good, but we need to check in with ourselves. I always say never have them alone, always have them with friends and family. Hold yourself accountable. Plan…you don't always have to plan, but it is good to think about it, do I have any parties this week? Whole30 is a good way to develop healthy eating habits.  It gets you back into reading nutrition labels, ingredients and planning out the week. Getting back to the basics is good. Planning sets you up for a pattern.  You have invested time in this diet and creating these habits, so do not throw it away.
Homefit: They will come to your home and exercise with you. It is 1/2 off your first month through Tuesday!
Thrive: I work with families, children, diet recommendations, overweight children, eating disorders, picky eaters, etc.
In case you missed out on my prior Whole30 posts, you can find them all here:
Whole30 Must Haves for the gal on the go
I have had many of you tell me you've checked out Consider It Joy Baking since I've recommended it, and I'm so glad to hear you are loving it! I hope to keep including them in my routine on my busiest weeks of the month to take a bit off my plate while still knowing that I can eat healthy. The buffalo cauliflower pictured above was one of my husband's favorite finds during Whole30! He said he would eat it every week. Guess I better be finding that recipe, huh?
I've decided to try out paleo during the week after Whole30 and then have a few cheat meals when out with friends etc on the weekend as I transition out of Whole30 in the coming days. How do you plan to transition back to "real life" after Whole30?
Our giveaway included:
$75 Whole Foods gift card
Whole30 Book
Primal Kitchen Whole30 Pack
Clearly Kombucha
Kasandrinos Olive Oil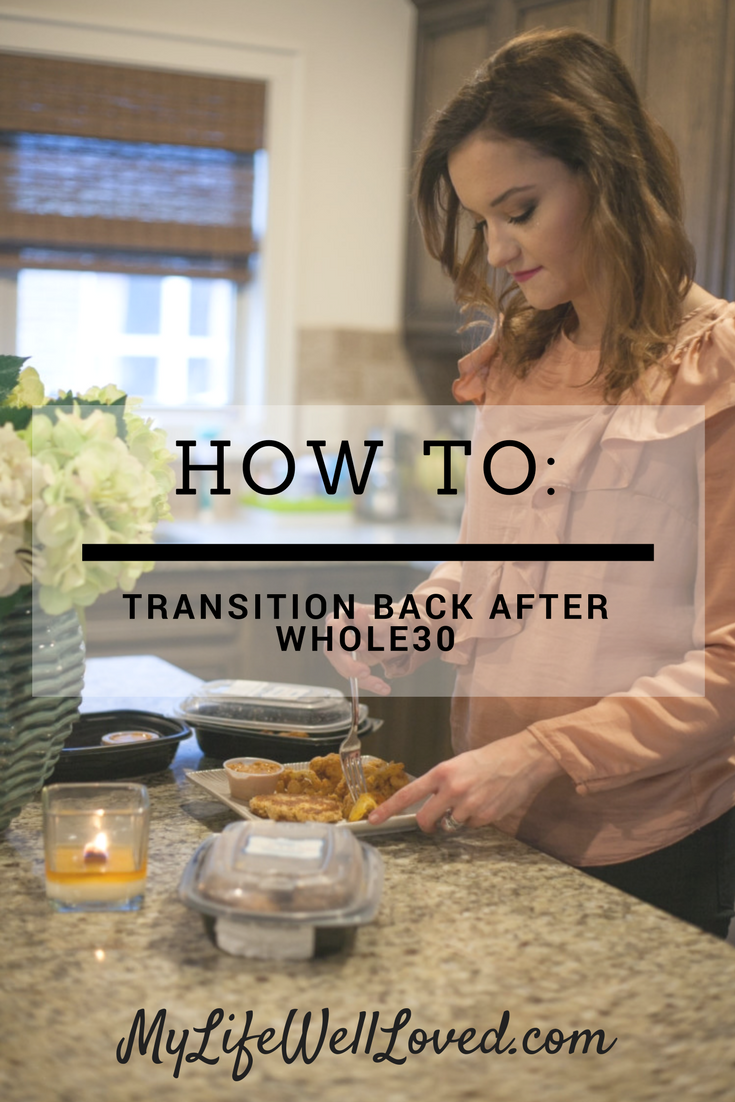 Heather Brown helps busy mamas of young littles who are caught in the hustle to find encouragement in their journey to true health, from the inside out, starting with the heart. Read her journey of learning to live a life well-loved
HERE!