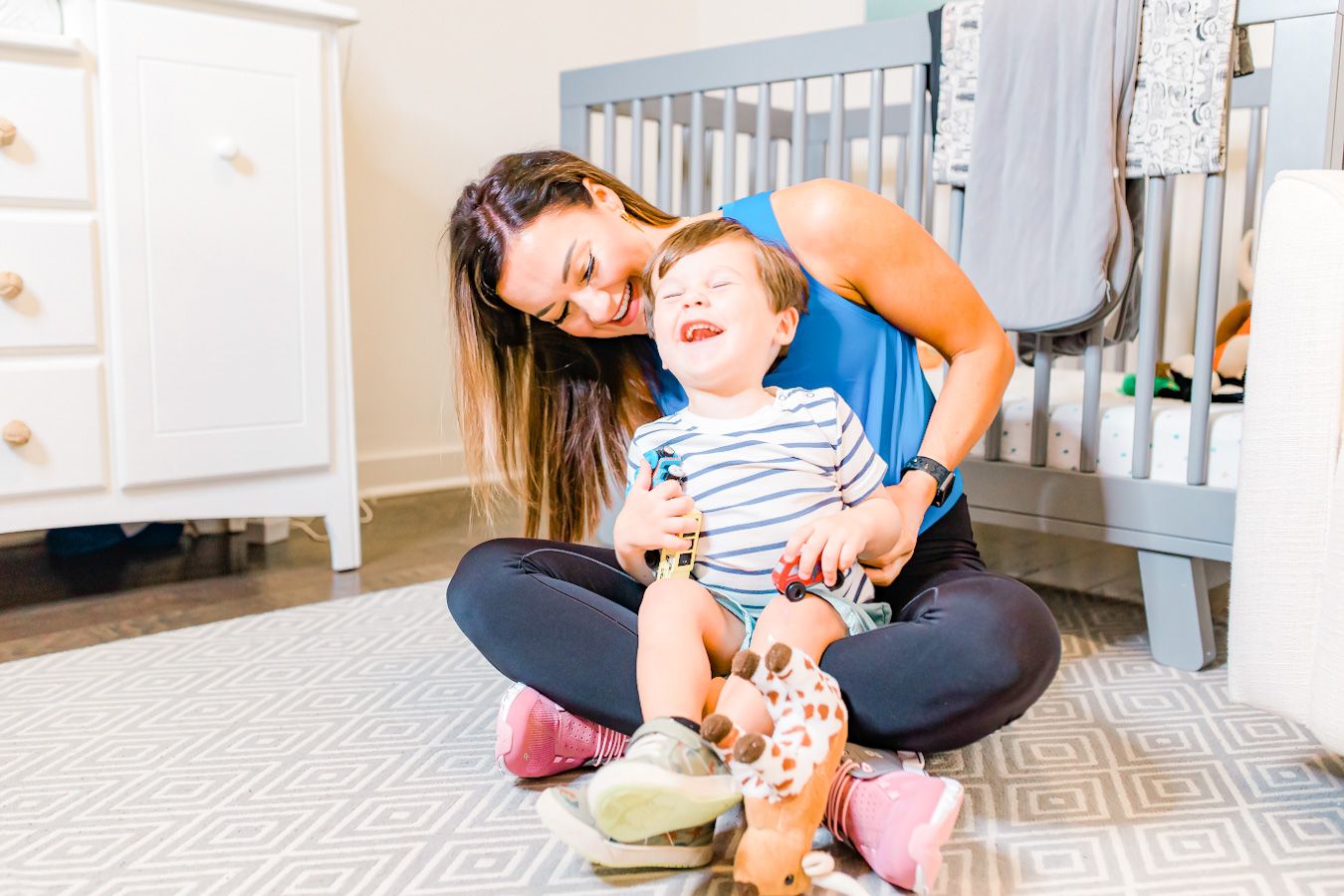 Shop The Tips On Potty Training A Toddler Boy Post Here:

Photos By Margaret Taylor Photography
Hey mamas! I don't know if you feel the same way as me or not, but I am really struggling right now because of three reasons:
August is always tough for me because it is both of my boys' birthdays and that is always emotional for me.
Both of them are going back to school. Leyton is starting kindergarten and Finn is starting preschool for the first time.
Finn is making the transition out of diapers! This is essentially like his transition out of babyhood.
I feel like I am watching my kids transition out of the baby phase and it is hard! I have loved this season with them. My favorite time so far has been from when they are around 9 months old to year 3. I try not to rush these moments because they are so precious!
One thing I definitely would not rush is potty training. The number 1 tip for potty training that you hear from all the experts is to not rush the process. However, Finn has to be potty trained in order to start preschool so we are sort of forced to start working on it. Luckily, Finn has Leyton as an older brother and watches everything he does! Hopefully, it will be an easier process for him than it was for Leyton. I am going to quickly deep dive into 5 tips for potty training that are working for us.
Before we get into the potty training tips, are you looking for some back-to-school must-haves? I rounded up the best back-to-school essentials for the new school year. Click here to read the post!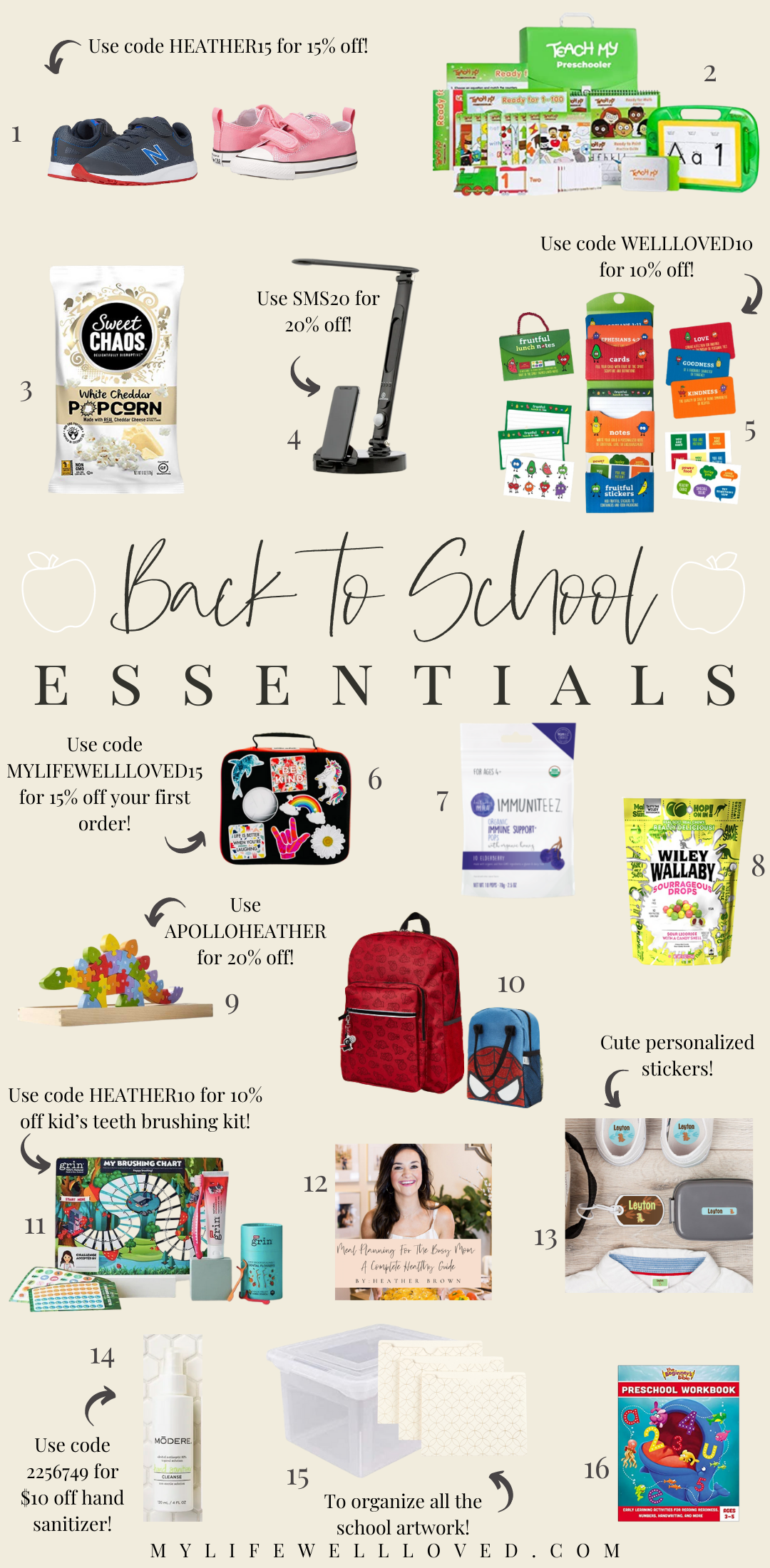 My Tips On Potty Training A Toddler Boy
#1 Buy A Potty Training Book // It will be helpful for them to see some of their favorite characters going potty or see that everyone goes potty. They will see that it's "cool" and it will help make them want to do it, too! For me, I borrowed an eBook from a friend called The Potty Boot Camp that helped me! I will link some books below that are helpful.

#2 Give Yourself Grace // You want to make sure you are giving yourself and your kids an abundance of grace in every area of potty training. It's easy to feel frustrated or embarrassed or like you're putting other people out if you have accidents in someone's home or at church. We have had that happen several times with both boys! It happens.
#3 Ask Them Often If They Need To Go Potty // We asked Finn every 30 minutes if he needed to go potty. We had a tiny potty that we kept out in the living room or wherever we were in the house. He will still use that tiny potty but we also help him use the big potty, too. I will link some tiny potties below and the potty set from Ubbi that we just got in!

#4 Pull-Ups Are Okay // Don't feel like you have to immediately have your child fully potty trained for all day and all night at first. We did the intensive 3-day boot camp but we still allowed for diapers and/or pull-ups during nap and bedtime. We love Parasol and Rascal + Friends. I am linking a few more that we love down below!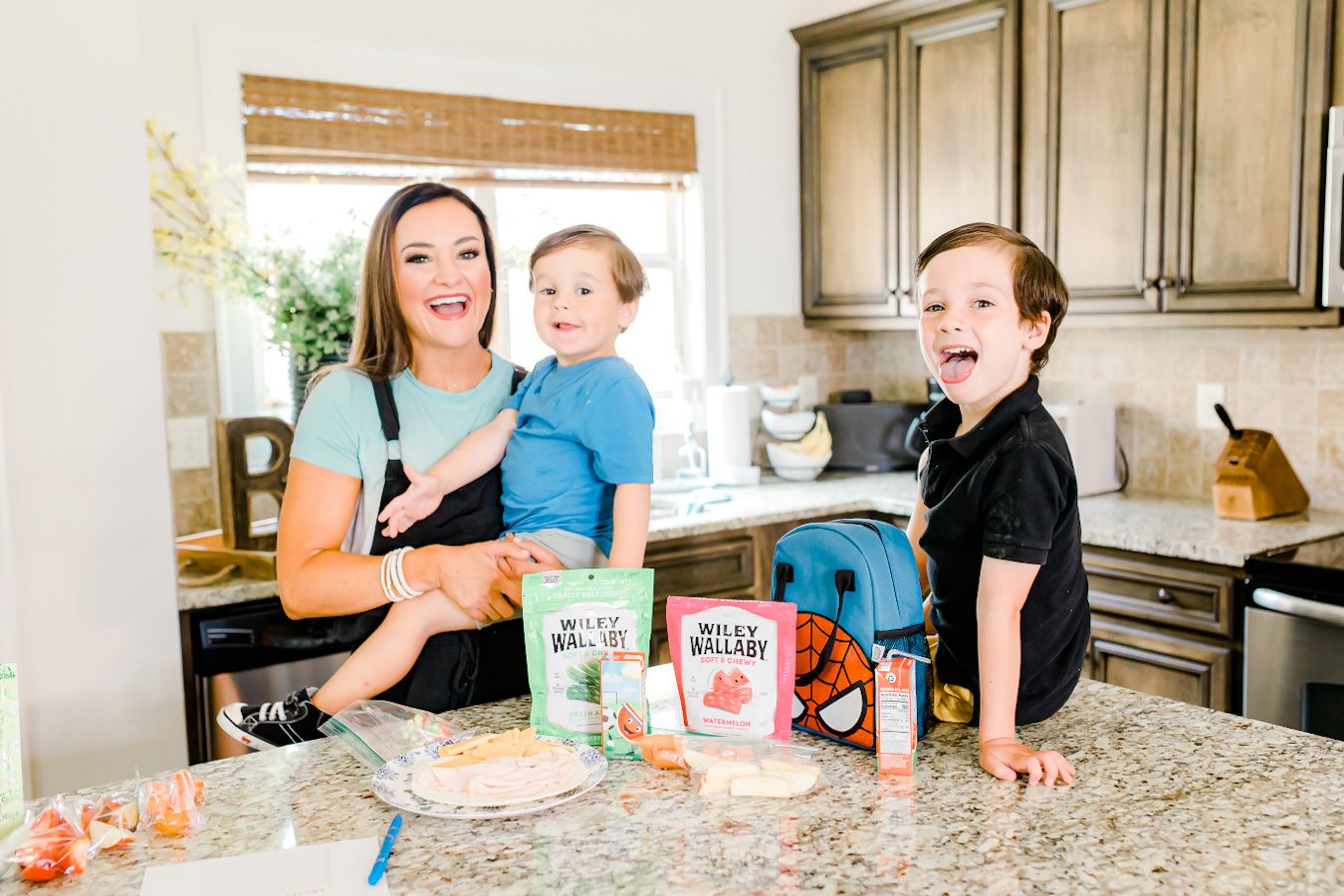 #5 Use Rewards // We took Finn to the store and let him choose his favorite treat! He chose gummy bears so he got one gummy bear every time he went #1 and two gummy bears every time he went #2. Make it fun! Be consistent and patient. We also use Wiley Wallaby chewy licorice as potty training rewards!
You can read about how my experience potty training Leyton went here. I polled over 30 mamas and shared their advice in my post about potty training Leyton. This go around, I asked for advice again and I'm sharing all of your tips below.
Potty Training Tips From The My Life Well Loved Community
Make it all positive and avoid the power struggle. @white.chicory.home
Start with first thing in the morning and nap! Get him comfortable doing that then add in during the day every hour. Did this method with my 15 month old last year and within a couple of months he was out of diapers completely even at night! @jmcd_active
To start off, use rewards or stickers! I worked in daycare for 10 years and this is one of the best methods in my opinion @jmcd_active
Put Cheerios in the potty for him to aim at if you're trying standing! @paulapyt
Let him be naked for a few days and just feed him fluids (water, juice, popsicles, smoothies!) My son was basically potty trained in 2 days! @olivia.duca
Naked potty training! Bring the potty training potty into whatever room you're in and watch the babe like a hawk @brookelenth
We used "Oh crap potty training" – we went in 100% started with no pants. Took about 1.5 days. Also used a timer to keep from having power struggles. Gave her all the power – she chose if she would go or not and dealt with the consequences (appropriately at her age) cleaning and changing herself. Poop took the longest but she is 2.5 and does everything 100% by herself. We DID do night naps at the same time. @kalynj23
We just potty trained last week! I got some superhero undies off Amazon and that did the trick! He wanted to wear them so badly. Plan to stay home and get pull-ups for car rides if you have to go somewhere (and for nap time!) @lacigray1026
My best tips…every kid is different if your first plan isn't working, try something different. Above all else, just be patient! @amanda.sutton773
Just let him be naked and praise him when he goes to the potty! @mrs_mcspadden
Keep him naked for 3 days and lots of liquids and just keep reinforcing it and praise and clap when he goes in the potty @suzieq_1024
We give him one M&M when he goes and if he goes number 2, we give him 2 M&Ms. We bought some underwear on Amazon that has some padding so if he wets himself it won't go all the way through but he gets a little wet feeling and he discovered that he didn't like that feeling. We have been trying to make going to the potty fun and cheer him on each time @momboss_oddyssey
Wear cotton bottoms so he feels how uncomfortable it is to pee on himself. Pull ups don't give the sensation. Set up a specific schedule. Every 30 minutes a trip to the potty for x minutes. Don't let a trip to the potty be a traumatic experience @dlizziebeth
Let him go naked and don't have any plans – try to stay home and focus on him (no screens and no phones for you too) if possible! I found I was getting more trained than he was! We also gave M&Ms as a treat for peeing in the potty and after the first few days he was getting the hang of it! @megster1333
Click Here For More Mom Hacks & Tips:
Shop The Tips On Potty Training A Toddler Boy Post Here:

Pin The Potty Training Post For Later!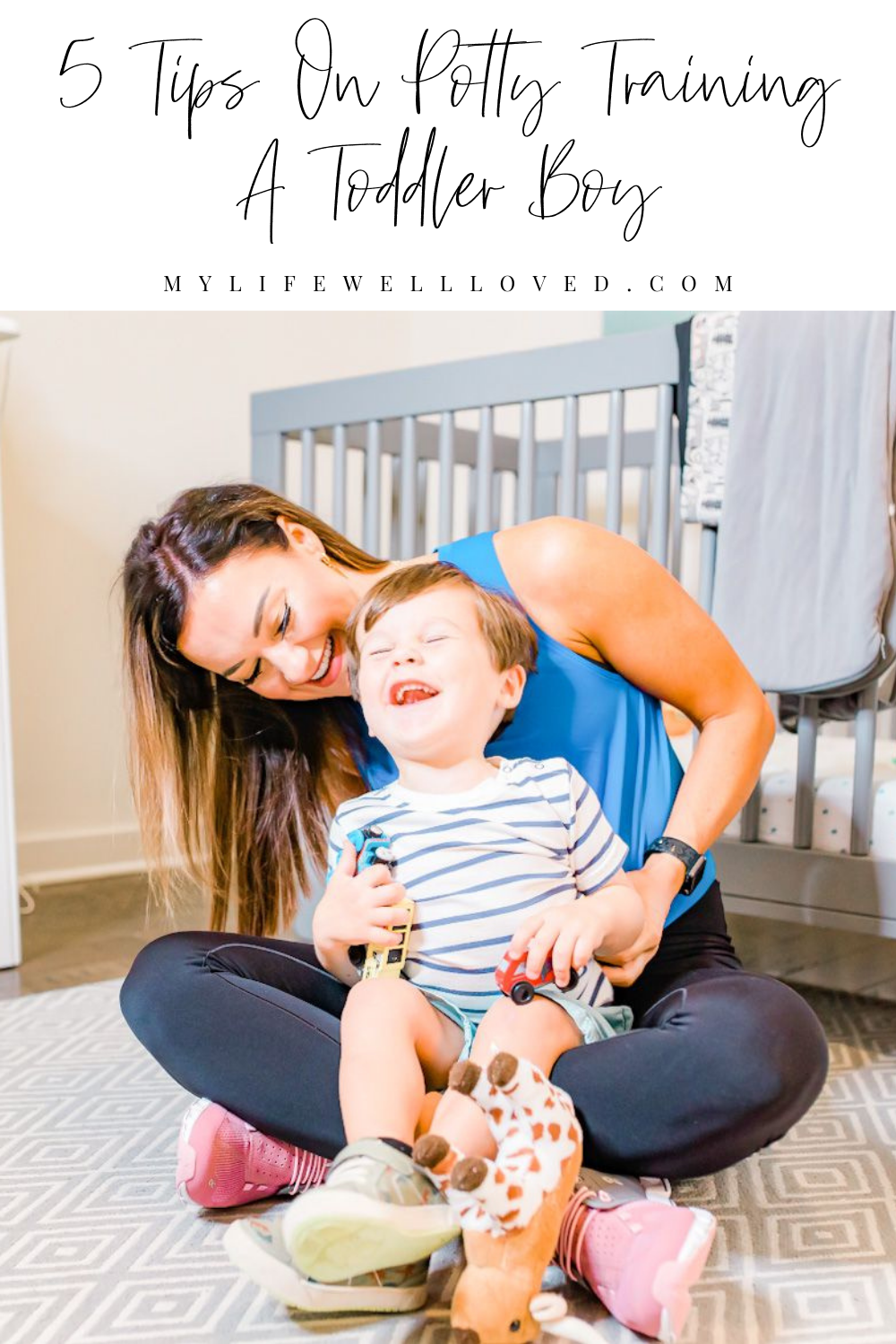 Heather Brown helps busy mamas of young littles who are caught in the hustle to find encouragement in their journey to true health, from the inside out, starting with the heart. Read her journey of learning to live a life well-loved
HERE!